A 6-day Trek to Baguio and Ilocandia‏
by Willie Vergara
[Photos by Rolly Reyes and Willie Vergara]

President RGR and I had planned on an Ilocos trip several months before July 2013, but the details had to be put on hold considering a top priority: The now-historic Magnificent 67 and related activities, such as the Golf Tournament and Campus Tours of Diliman and UP Los Banos. Part of that plan was to go to the Ilocos Region in the the company of four to five brods that would include Eding Hizon, Joel Paredes and Edsel Arceo.

But then Eding had some personal matters; Joel Paredes was confronted with work needing his full-time attention; and as for Edsel… well, maybe we should have told him about this plan before he booked his round-trip ticket.
Baguio City

As scheduled, we left for Baguio in the morning of July 22 and arrived at Le Monet, a new and classy hotel where Yongyong Afable booked us for two nights. We missed the company of Yong though, as he had to be in Manila to attend to some important business. On Day 2, we met the resident brothers at their new tambayan at UP Baguio and saw a potential spot for a nice landscaping project – an old fish pond that was formerly built by UP Baguio alumni brods. There we met Arianne Tancioco (GP), Mark Christian Tating, (immediate past GP), Joshua Estacio (External Relations Officer), Raymund Basilio (Vice GP and Master of Initiations) and majority of the residents, including members of the UP Beta Sigma Ladies Corps, with current head Ozie Rubiano and immediate past president Iel Romano.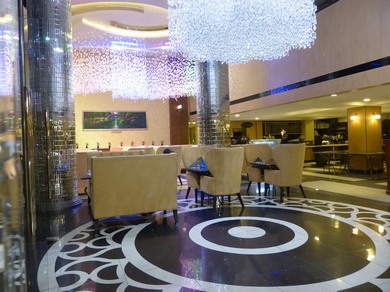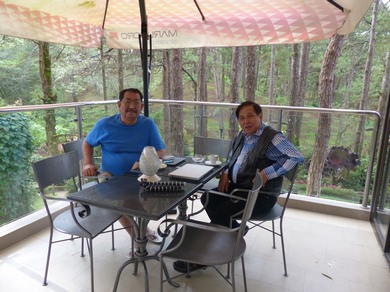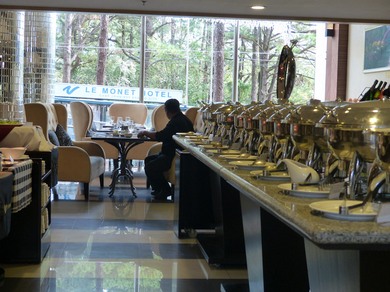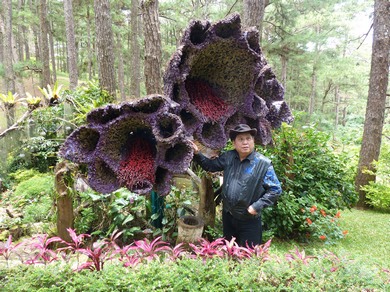 After going around UP Baguio campus, RGR brought us to the quaint and popular Café by the Ruins, an eatery in Baguio frequented by artists and a favorite among fine diners, thereby considered one of the best in the area. We continued with our information sharing. It was a productive afternoon where the residents have shown their determination to maintain our tradition of excellence and recruit the best students of UP Baguio. Raymund optimistically targets a total membership of 25, up from their current 14, before the end of the school year. Joshua says they are pursuing their Betan Sweethearts project very soon. On the other hand, the Ladies Corps will soon be writing about their "Paradiso" project, a sequel of "Inferno" yet another successful gig the year before.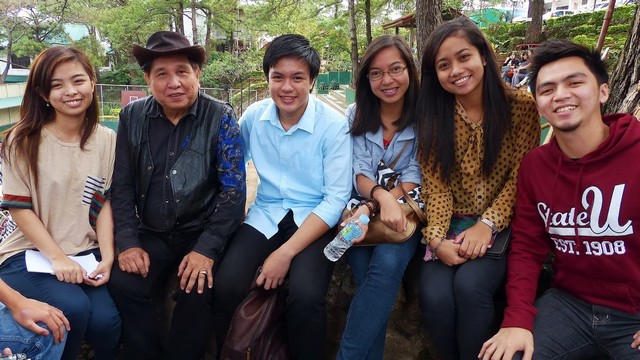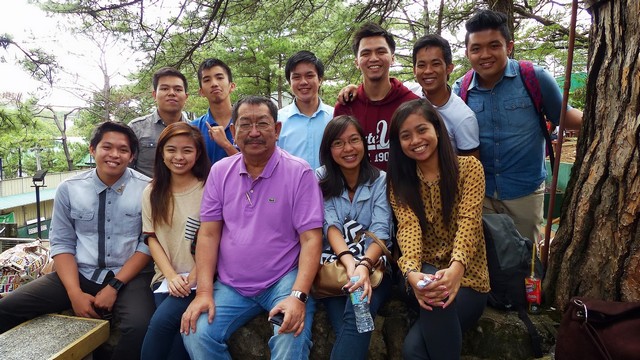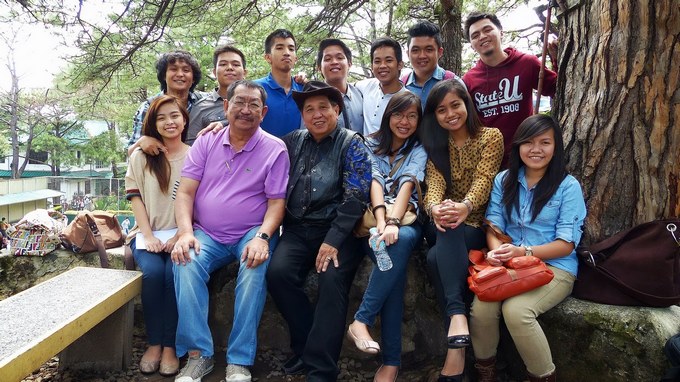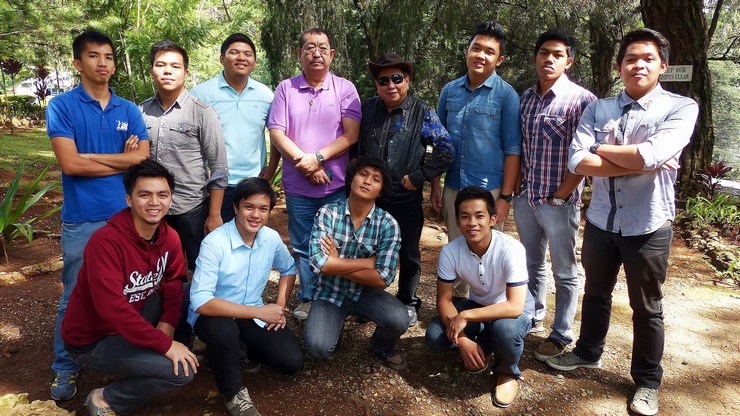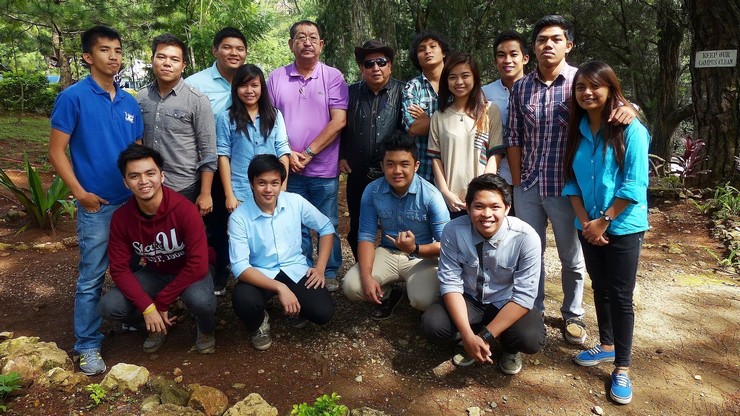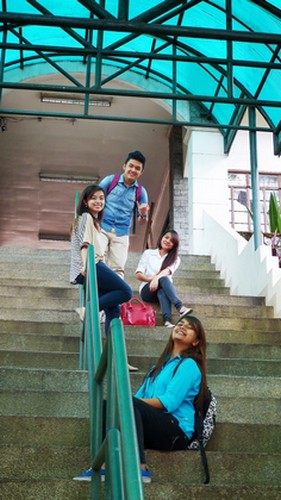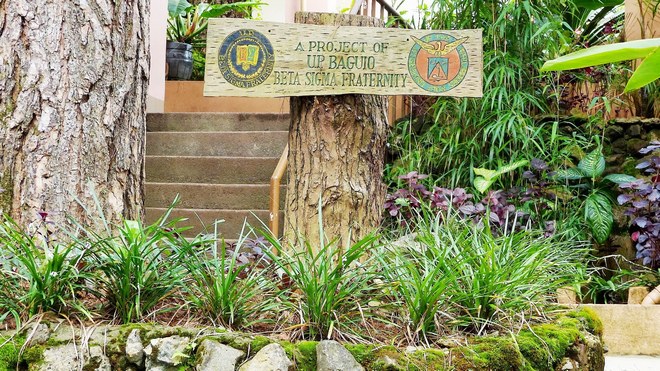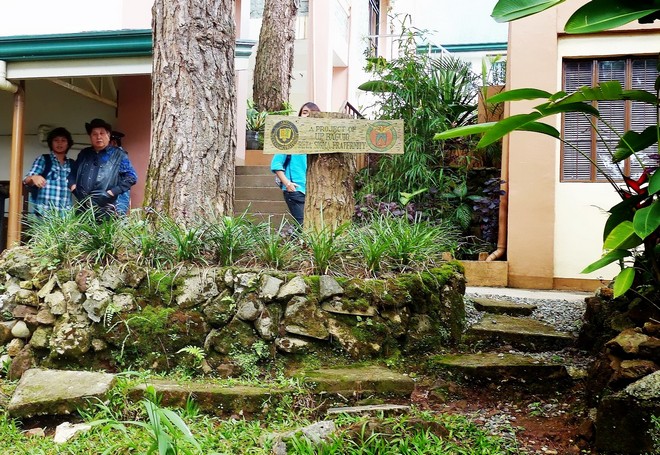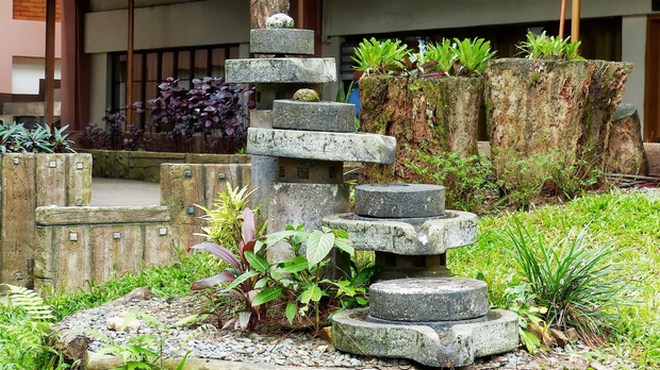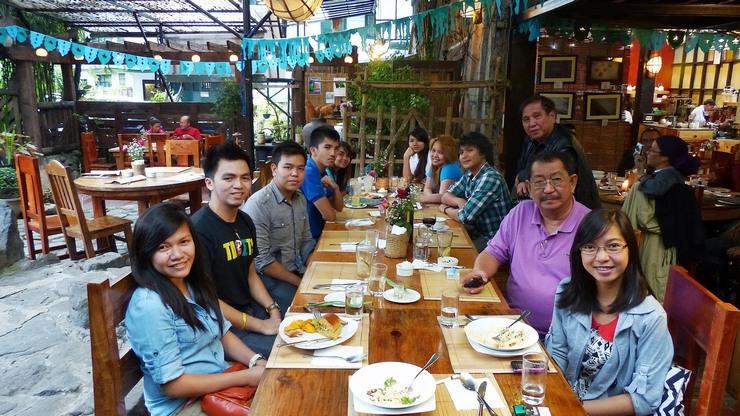 On Day 3, we moved to the scenic Baguio Golf and Country Club, and before the day ended, we bonded with Dr. Charles Macalalag of the famed Black Saints '65 at Green Pepper Restaurant, one of the joints partly owned by one of his children. There we learned that Charles partly works as a doctor in Lepanto Mines, and is now one of the leaders of the Couples for Christ. In fact, I couldn't help myself with this remark: "Parang ang bait-bait na ng dating mo, Doc." Charles said he used to meet up with Dr. Ed Paz '71 although the latter changed his contact information. Another pleasant surprise about Charles is that he has taken up landscape painting as a hobby where some of his works are part of the restaurant's decors.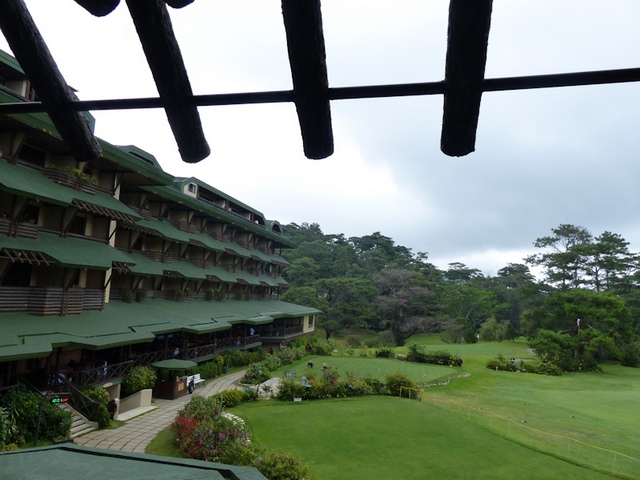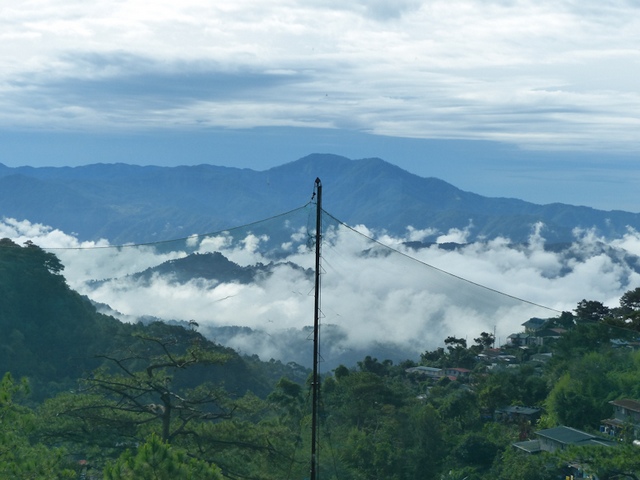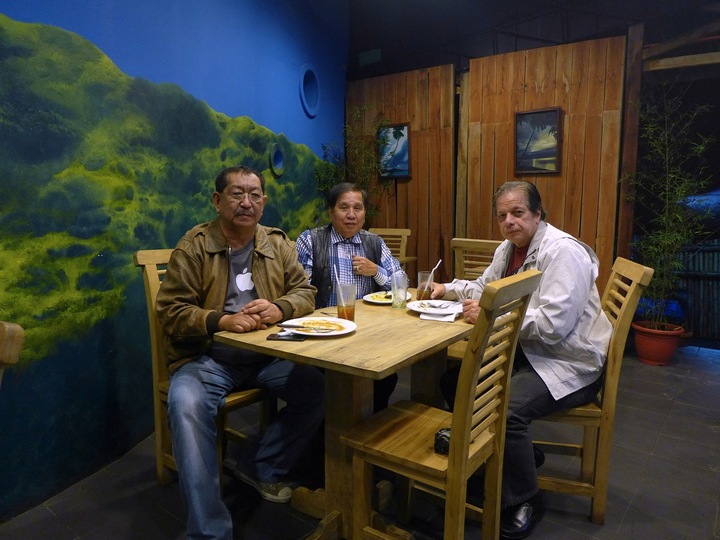 *Web note, by NormanB:
Let me grab this chance to share my reminiscenses on kabatch Charles Collins Macalalag. Charles was a UP Varsity swimmer when we entered the UP Beta Sigma in 1965 BB ("Before Ban"). As he was competing in a UAAP swimming meet he missed the first session, which was "hands only". Those of us in the "old days" knew exactly what this meant. He made up for both sessions on the second, "hands" and "instruments". (The latter are not the musical ones, though they do make a sound - but not pleasing). The masters welcomed him with open arms, so to speak. Later as brods, in our countless jugalugs, we would tease him because he did not cry "Aray!" when in pain during initiation. Instead, Charles would coyly groan "Ouch!" or "Heavens!" But don't let his suave looks fool you. One night on a "ronda" during a rumble with a law frat, Charles and toughie Nolet Hidalgo'63 scored a hit.

Charles and I are from adjacent towns, Pagsanjan and Sta. Cruz, in Laguna. Sometimes we would drive down together during school and work holidays. Occasionally, I would sleep at their house. Here's a family story about the Macalalags, as best as I can recall. Charles' father was a merchant seaman in the 1910's-20's who sailed around the world. In France, he met a young French teenage girl (family name is Collins) whom he courted, married and brought home to Pagsanjan. She was a beautiful, charming and affable lady who kept the coziest and an immaculately pretty home in Pagsanjan. She would prepare breakfast and serve us delicious cookies and pastries that she baked. I also remember a round mirrored table on the sala where Charles' father kept his coin collection from the countries he had been to. To me, it was somewhat sad that his mother never got to see her parents and siblings in France again, especially through the World War II years. She lived all her life in Pagsanjan. Only her children visited their kin in France to bring news and show each other family pictures. Charles is the youngest in the family, the oldest being the debonair 50's and 60's movie star, Mario Montenegro.


San Esteban, Ilocos Sur
Day 4 was a most busy one. We drove off further North early in the morning, where we stopped at my ancestral hometown of San Esteban for a late sea foods lunch, courtesy of my distant nephew, Lauro "Jhong" Follero. Our host saw to it that the sea foods he served were caught just a few hours before!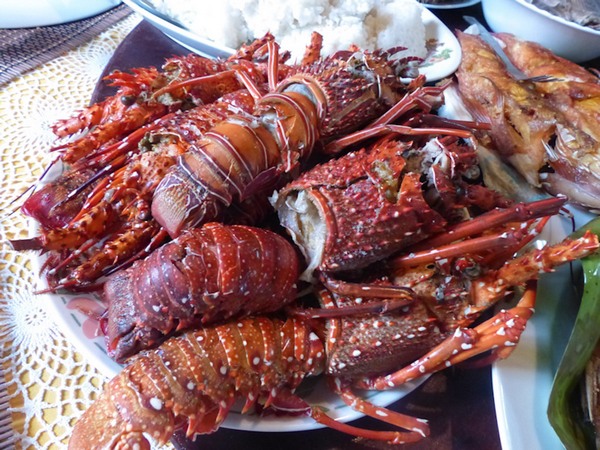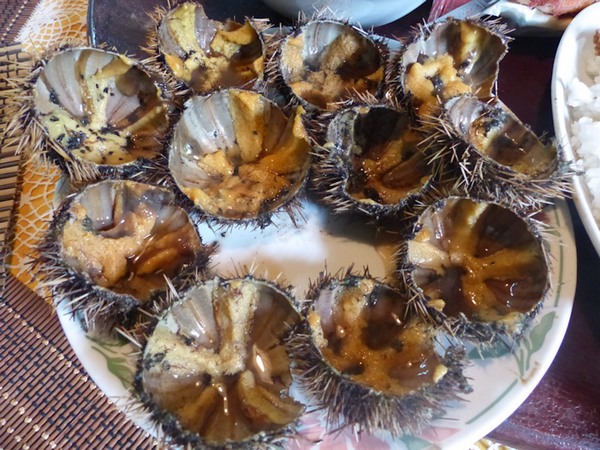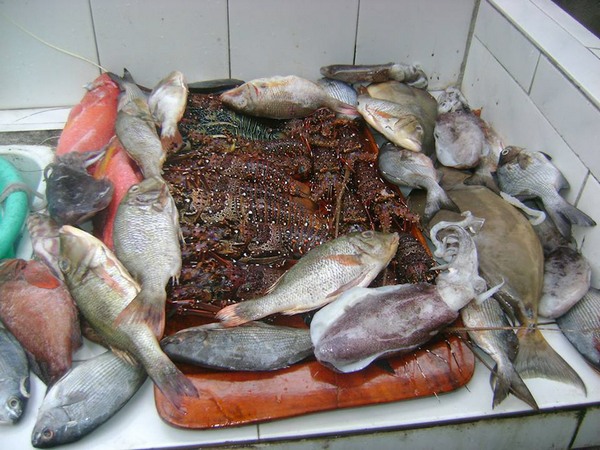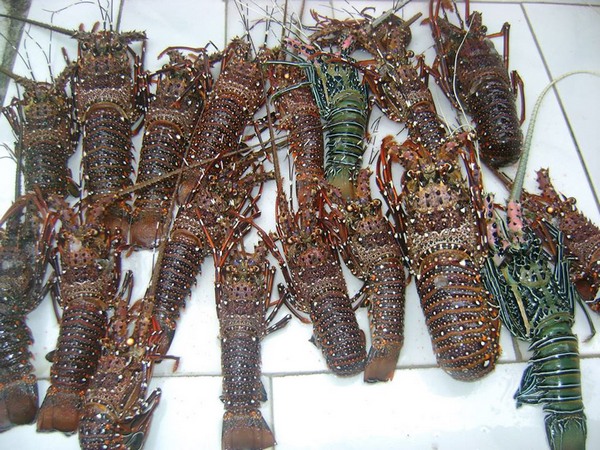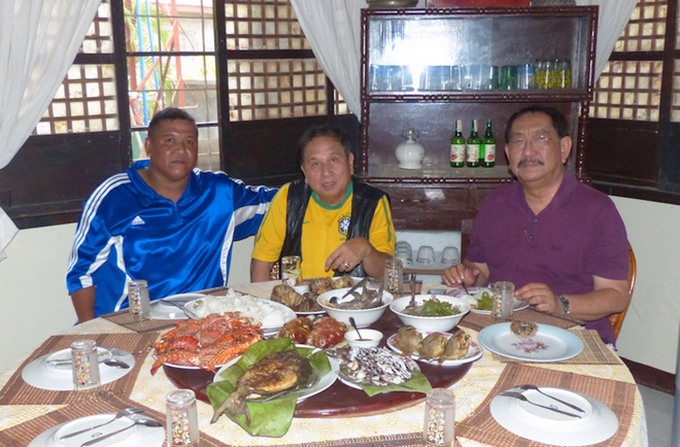 Apatot, Ilocos Sur
We also took some time to visit my seaside property in the fishing village called Apatot. Several brods have seen this place that I used to call "fisherman's paradise" at different times way back in the 60s to 80s especially those belonging to the Barkadang Cubao - Botit Reyes, Tony Panajon, Danny and Babes Galoso. Dante Morales and Rico Sanchez were also part my DAP visitors way back in the late 70s.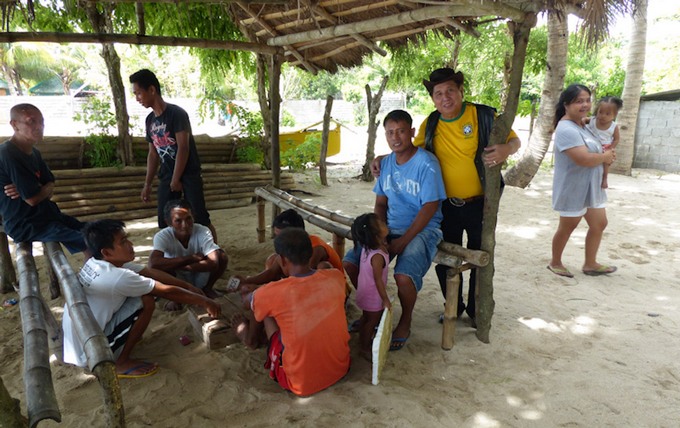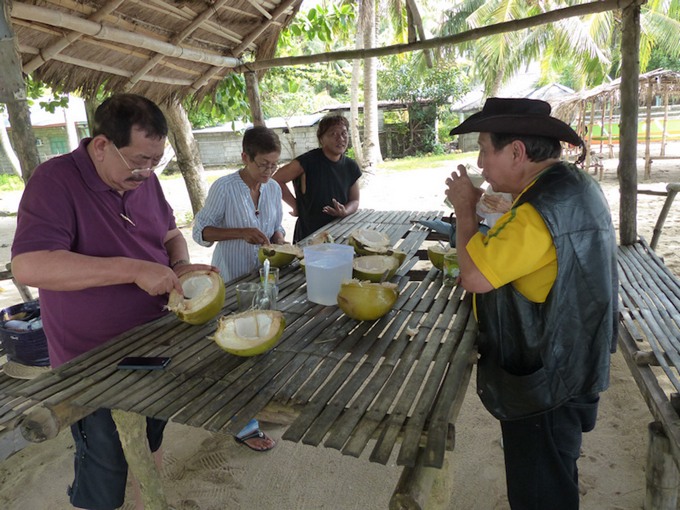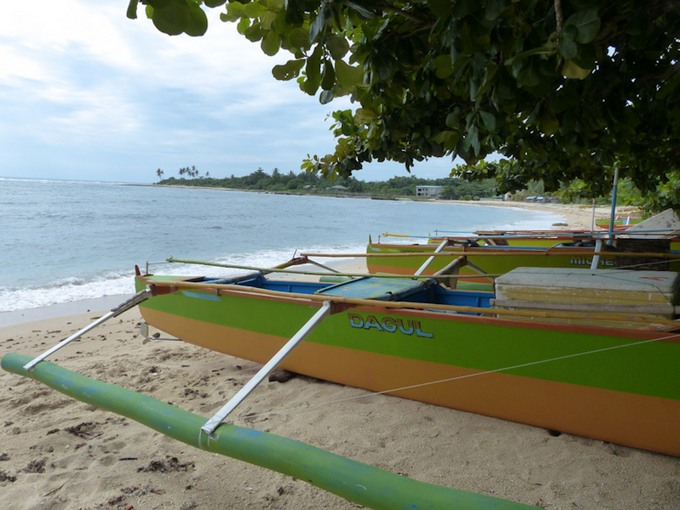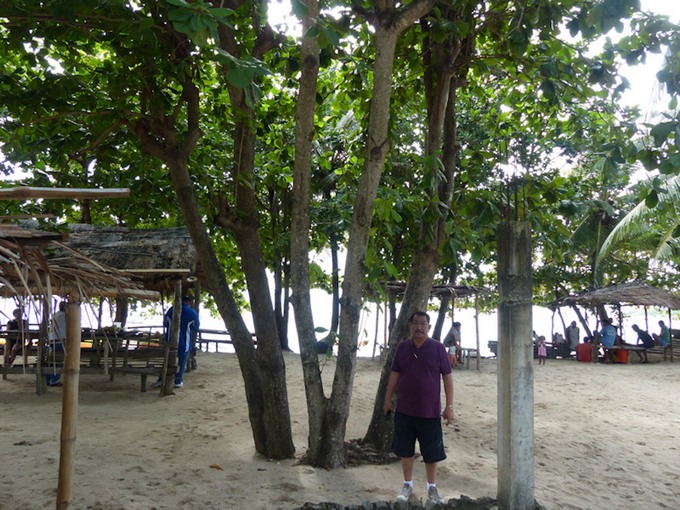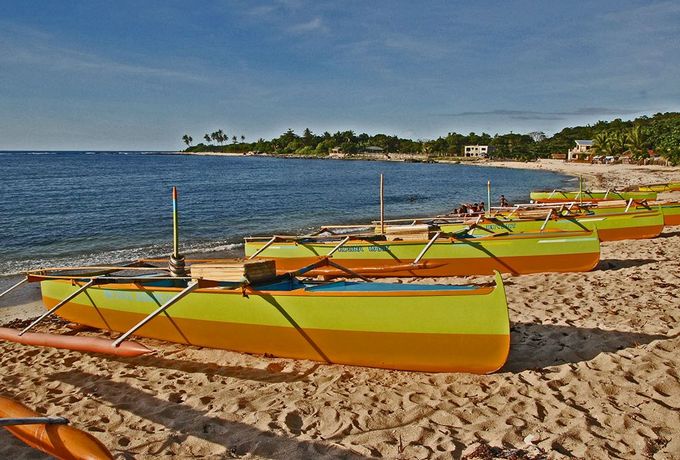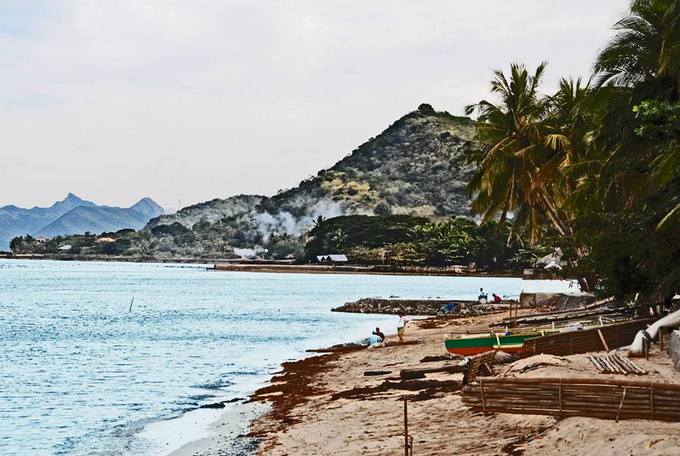 Vigan, Ilocos Sur
And then onward to Vigan for a quick visit to our pre-war ancestral home. Also, many brods have stayed here before. The pics below show that it hasn't changed much since Norman came in December 1967 save for an art studio at the first floor.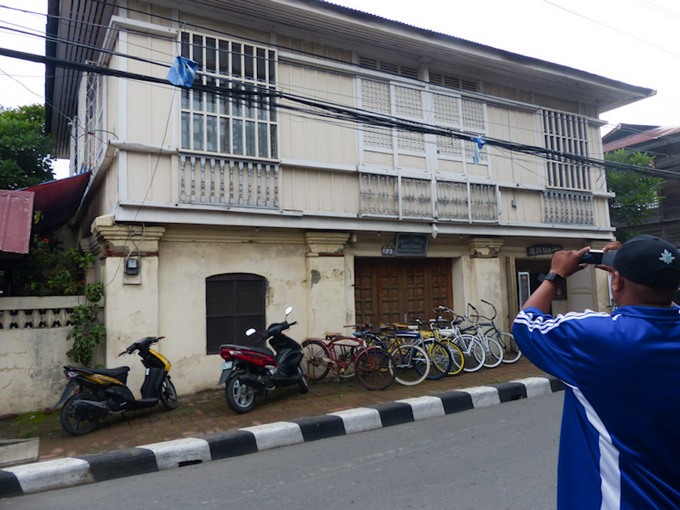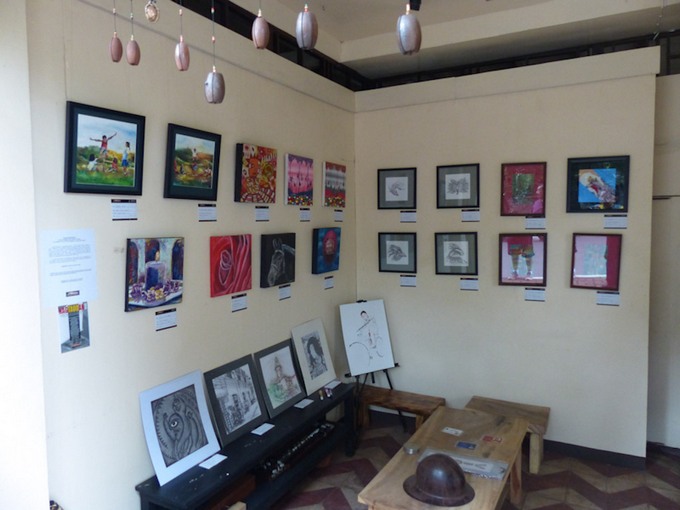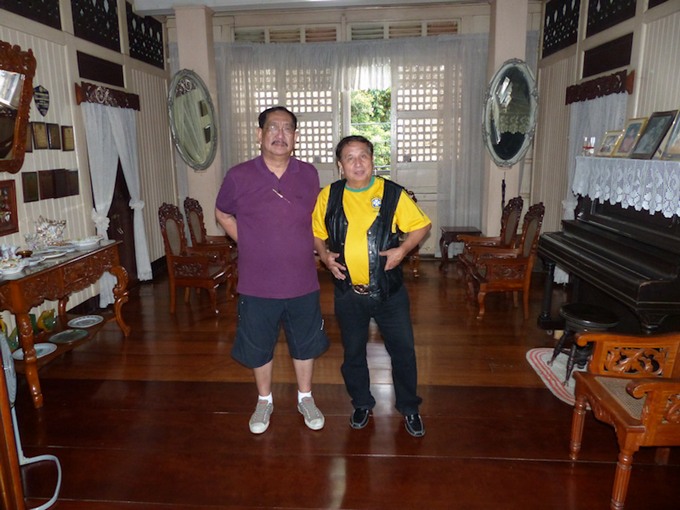 Sto. Domingo, Ilocos Sur
Sto. Domingo was the day's final stop. "Mayor Vice" Brod Butch Tadena was definitely advised by "Brod Mayor" Lito Tadena as he had been waiting for us right at the Municipal Hall driveway when we got there at past five. After booking us at a new hotel in town, Butch treated us with another sumptuous dinner at his patio. The next morning, we visited the Sto. Domingo Municipal Hall where Butch showed us many improvements done inside this building for the past 12 years – 9 years of Mayor Butch, and 3 years of Mayor Lito. We were also shown the most modern "Rural Health Unit" I've seen in my life (4th picture below). It looked to me like a medium-scale hospital compared to the thousands of RHUs in the Philippines I've seen as a young officer of the Commission on Population. "I had to convince Manong Lito to run for the mayoral seat for another term being the best person to pursue his long-term projects. Long-term health care is one of Manong's projects for our constituents," said "Mayor Vice" Butch Tadena.
Lito and Butch's father, Filomeno Tadena, was the mayor of Sto. Domingo from 1948 to 1962.

If only political dynasties in the Philippines could approximate the energy, drive, creativity and dedication to serve the people as the Tadena Brothers… well, that could be a subject of another article at this website.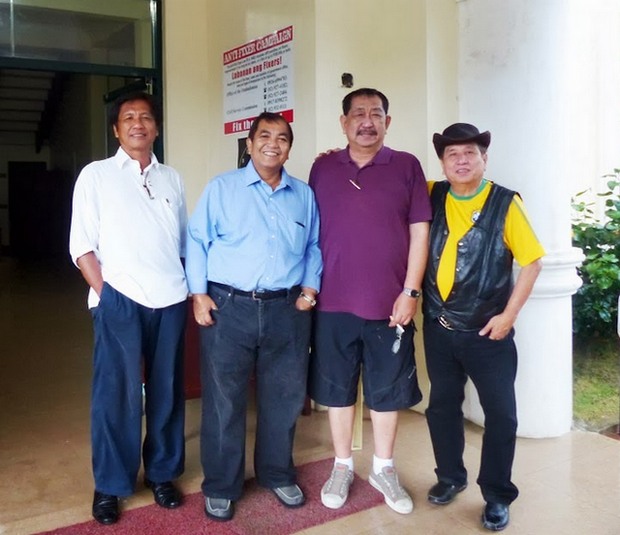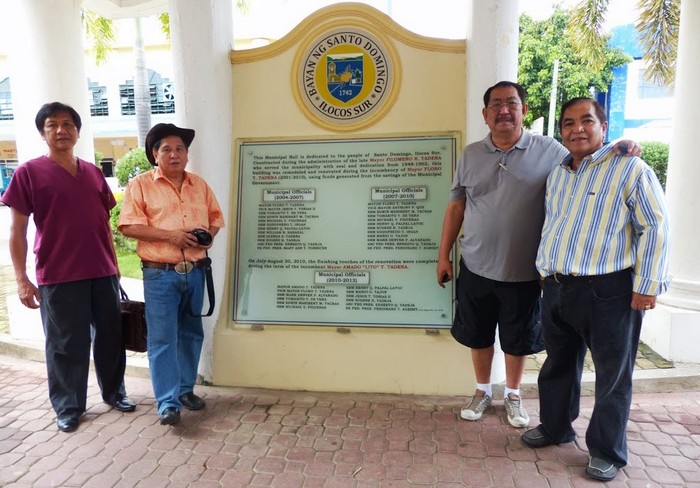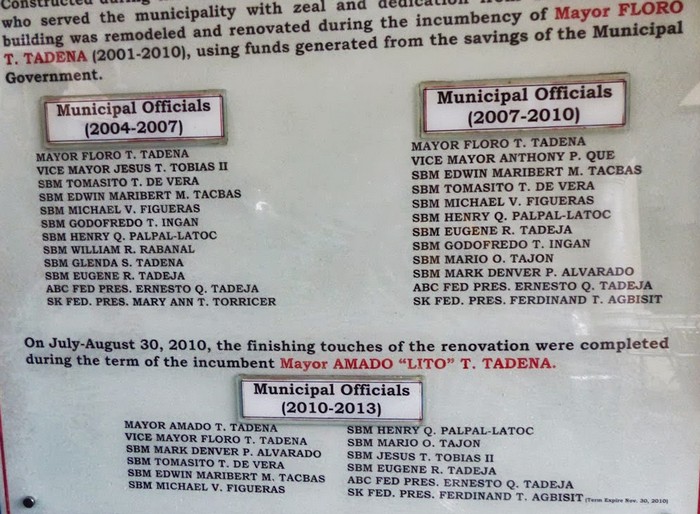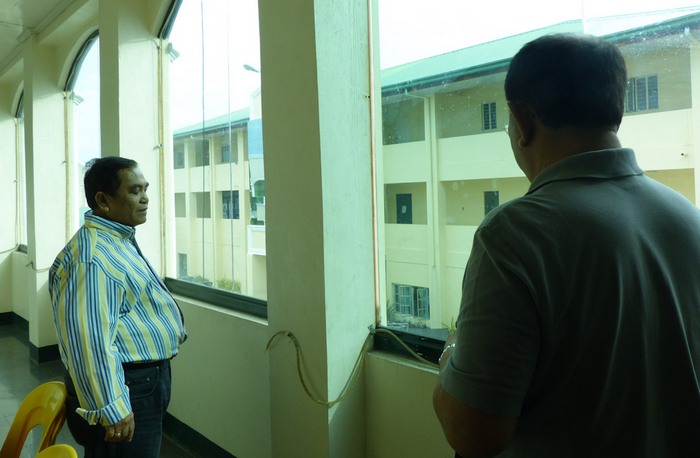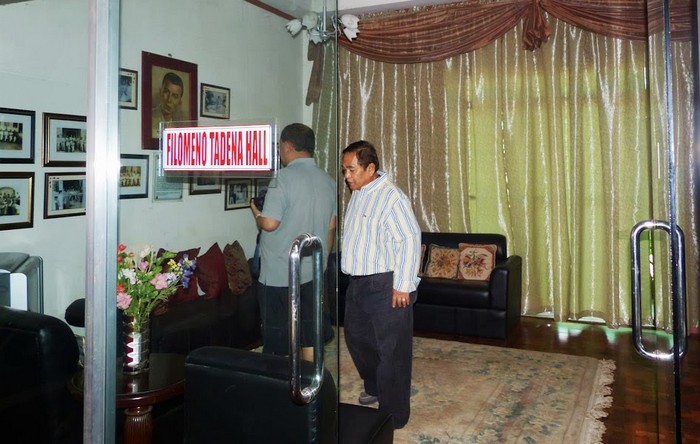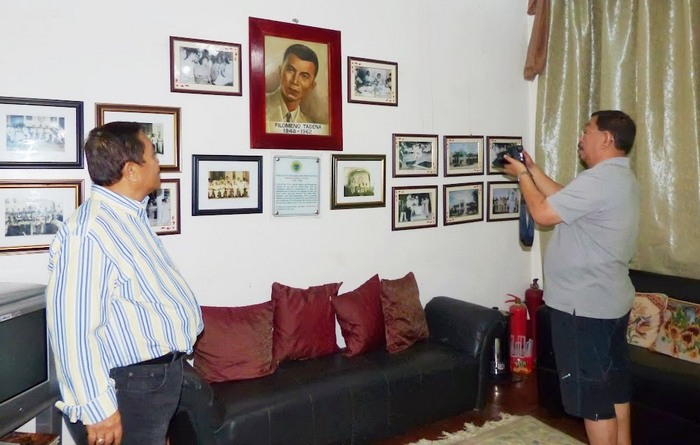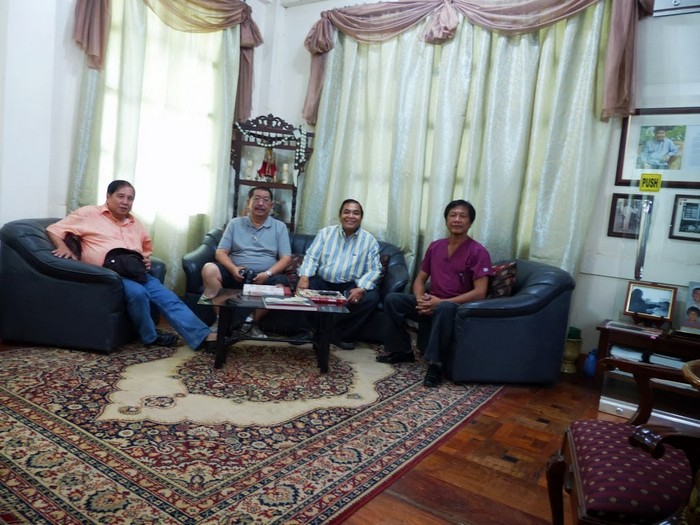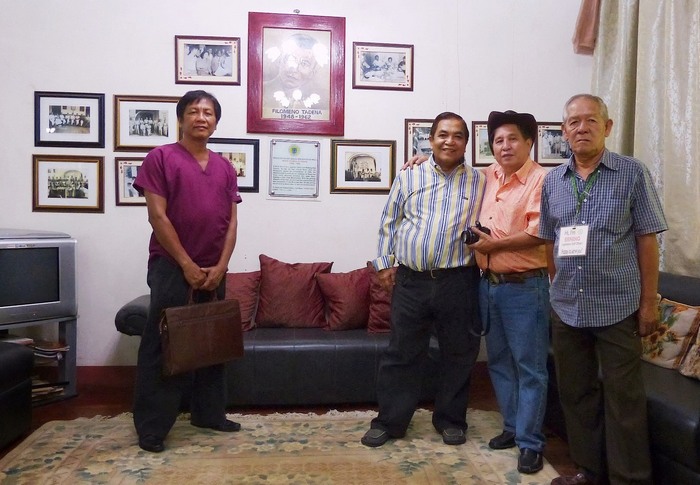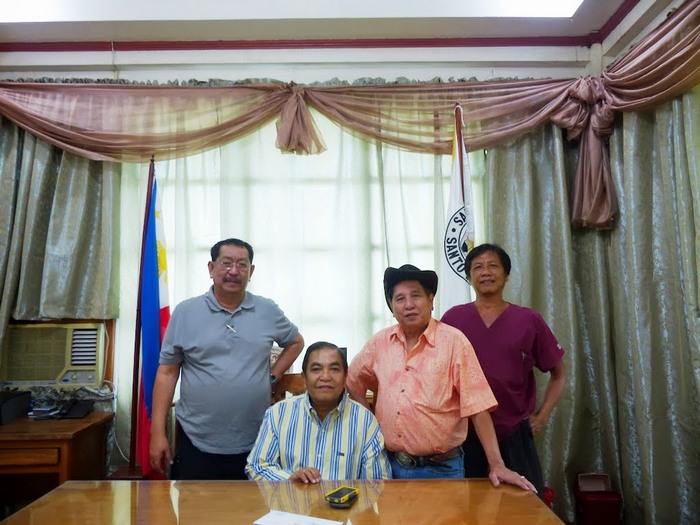 Tayug, Pangasinan
We left for Tayug, Pangasinan, towards the "farm" of ex-Secretary Victor O. Ramos. I was pleasantly surprised to see that we were led to another place – a 4-hectare piece of property that VOR began to develop after his stint as executive in the private sector. Here, I have included a few of my own pictures in addition to an earlier article written by RGR ("Paradise on Earth").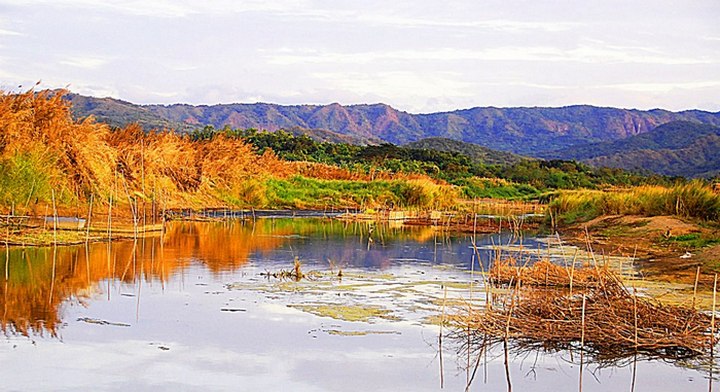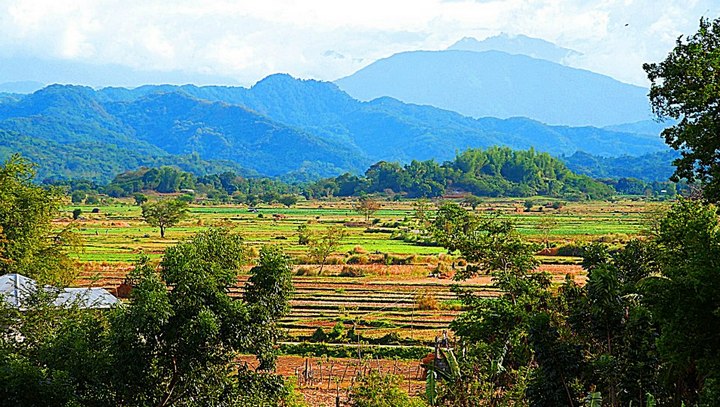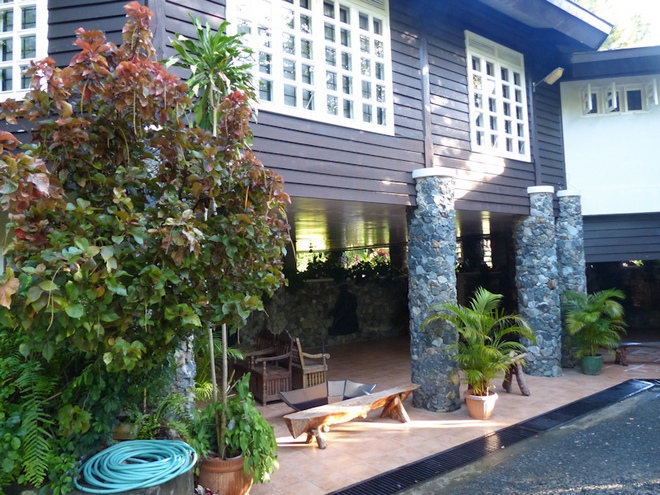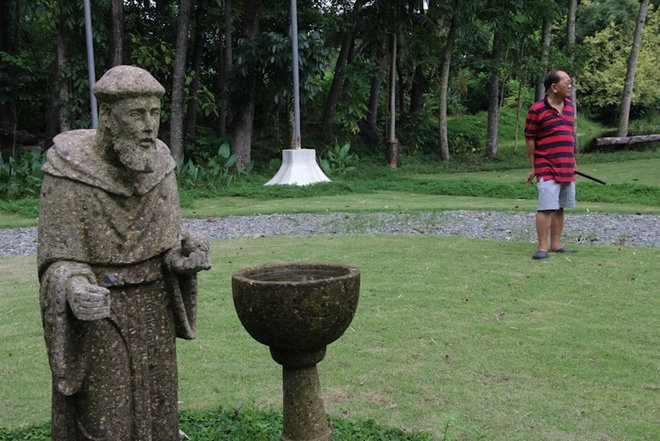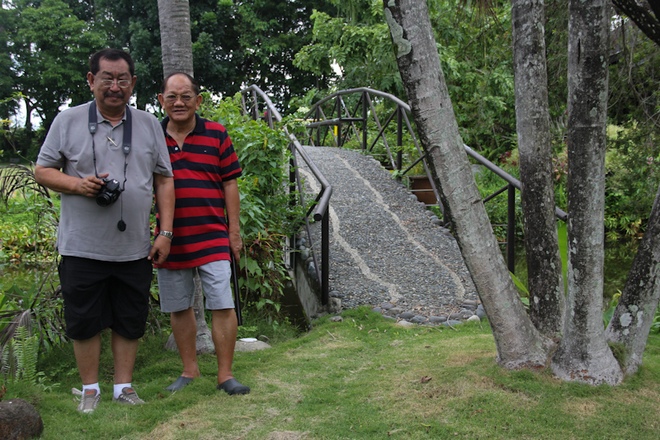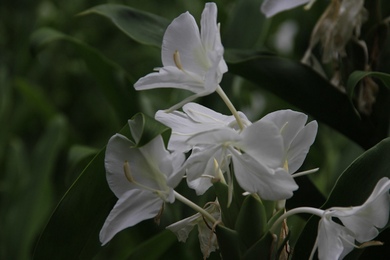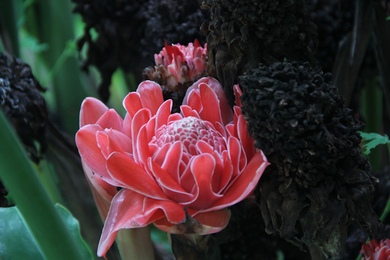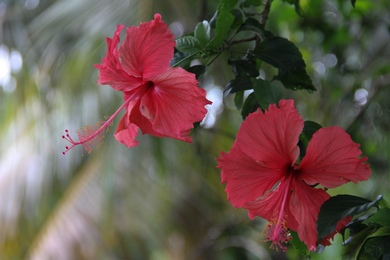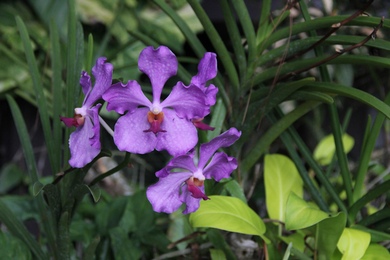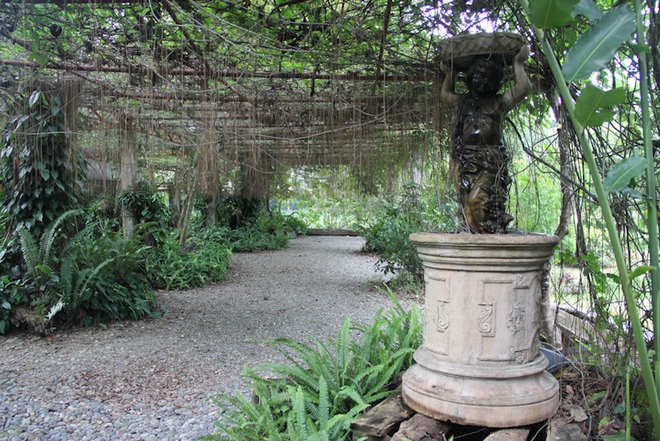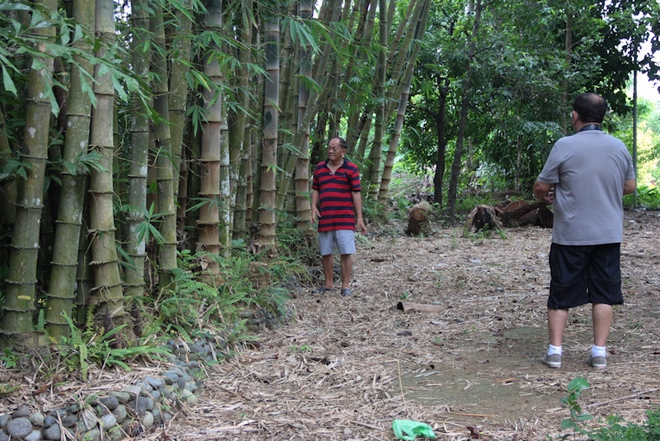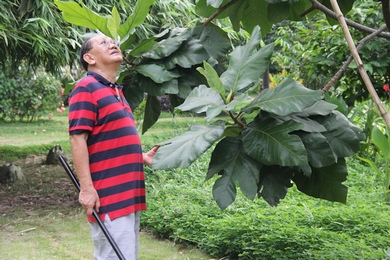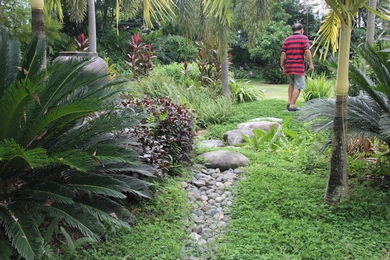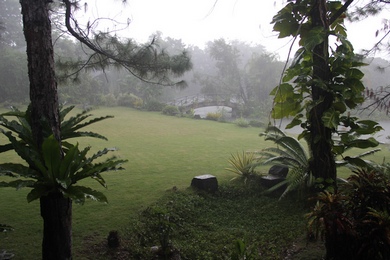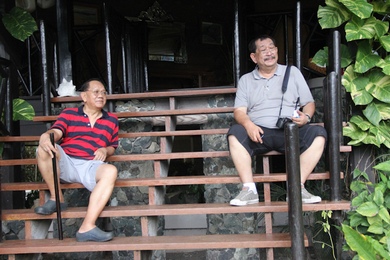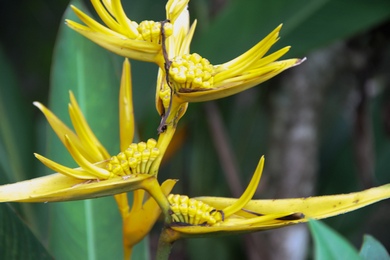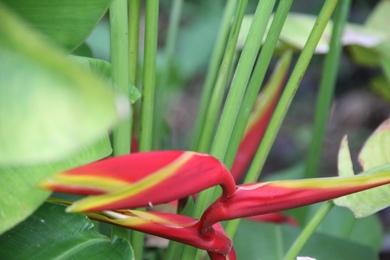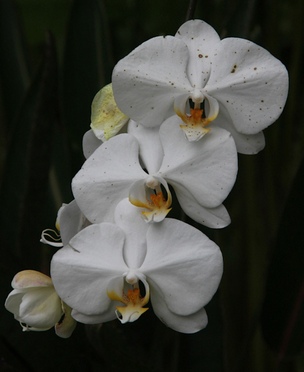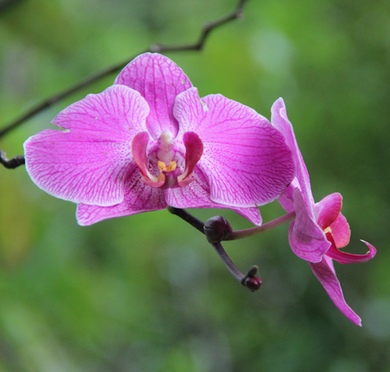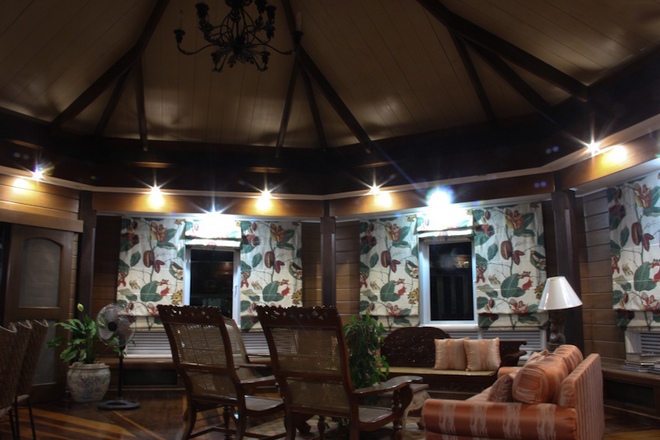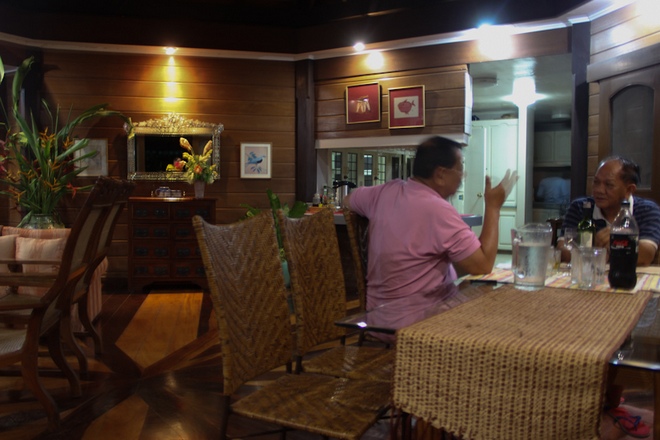 What better way to end a 6-day trek than a chat and a nightcap among Betan brothers...