SFO Fil-Am artist Mik Gaspay's artworks
by Gabby Moraleda
It was a shining and special evening for the UP Beta Sigma of Northern CA family as very talented San Francisco artist Mik Gaspay (son of Pogs 68b) using a different medium, designed several quilts meticulously sewn by mom May with Lleva Abenes (wife of Gerry 66). The project was commissioned by the prestigious San Francisco Arts Commission (SFAC). It is Miks 2nd art work in San Francisco, the first was the Sunrise Mosaic in Chinatown. Definitely, remarkable achievements by a Fil-Am artist.

200 guests from all over the city came to view these artistic creations now on display until December 14, 2019 at the SFAC room in the historic War Memorial Building on VanNess St. The images are inspired takeoffs from the inside and outside views of the building, with the largest quilt depicting the entrance to the underground tunnel.

For brods attending our Fratball on May 25-27 in Monterey, we can definitely arrange a trip for you to get a glimpse of these masterfully done art pieces — and with us, feel much pride and joy for what they accomplished — for themselves, the FilAm Community and UP North. Certainly, a must see.
Cheers, cheers.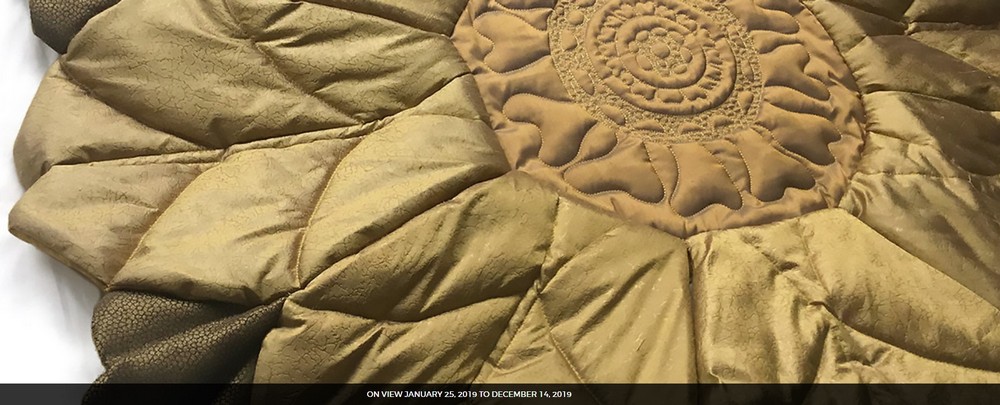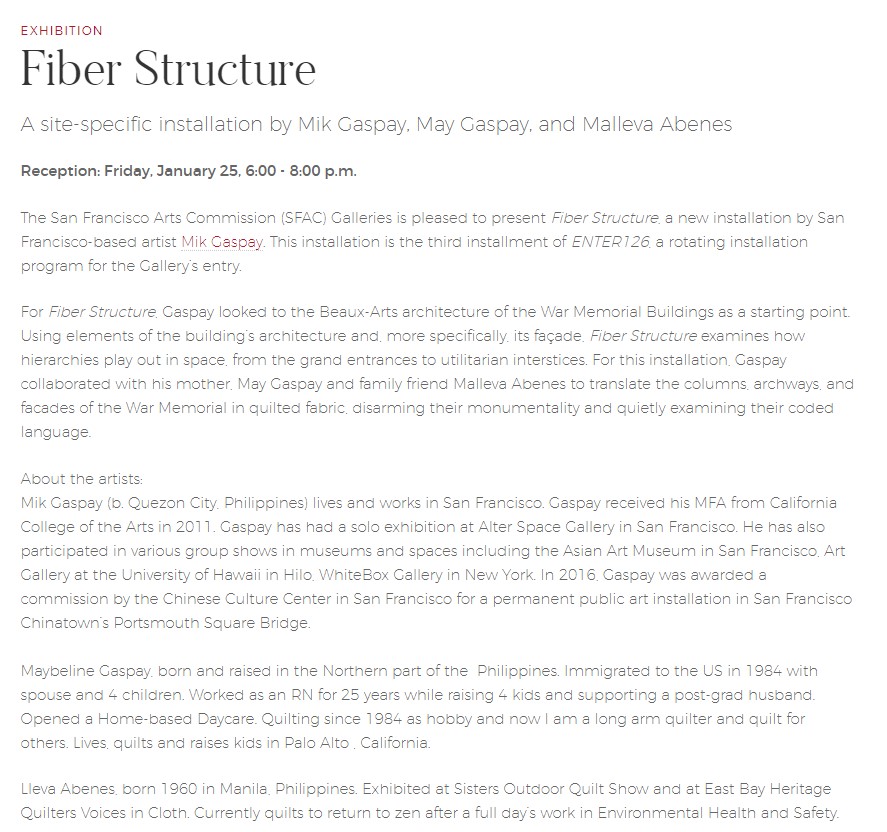 Source: https://www.sfartscommission.org/experience-art/exhibitions/fiber-structure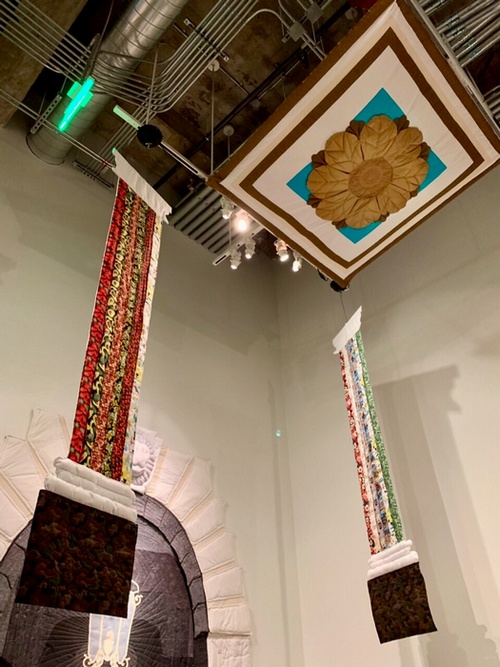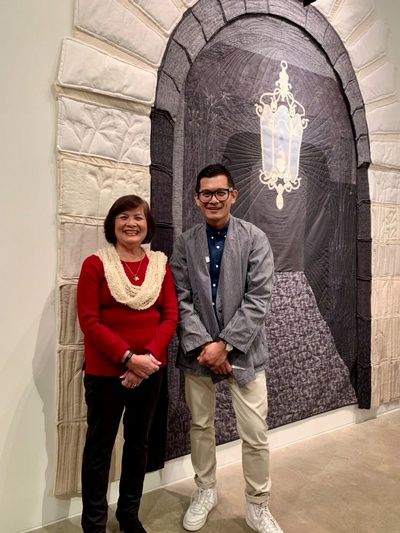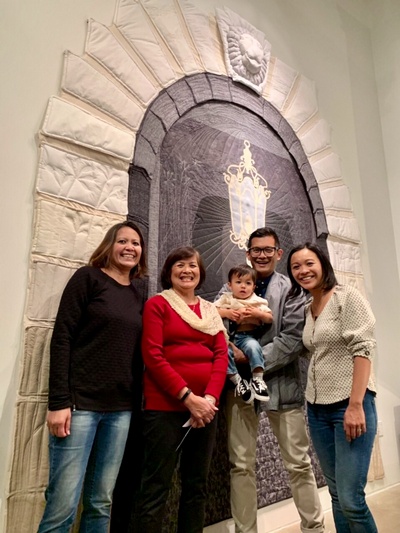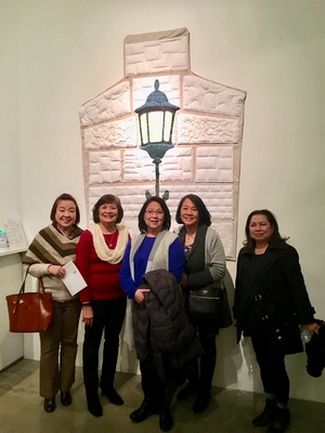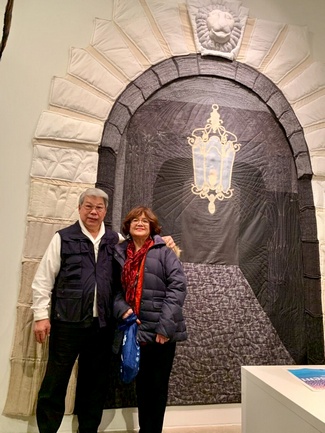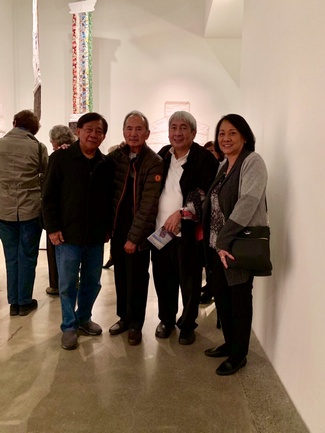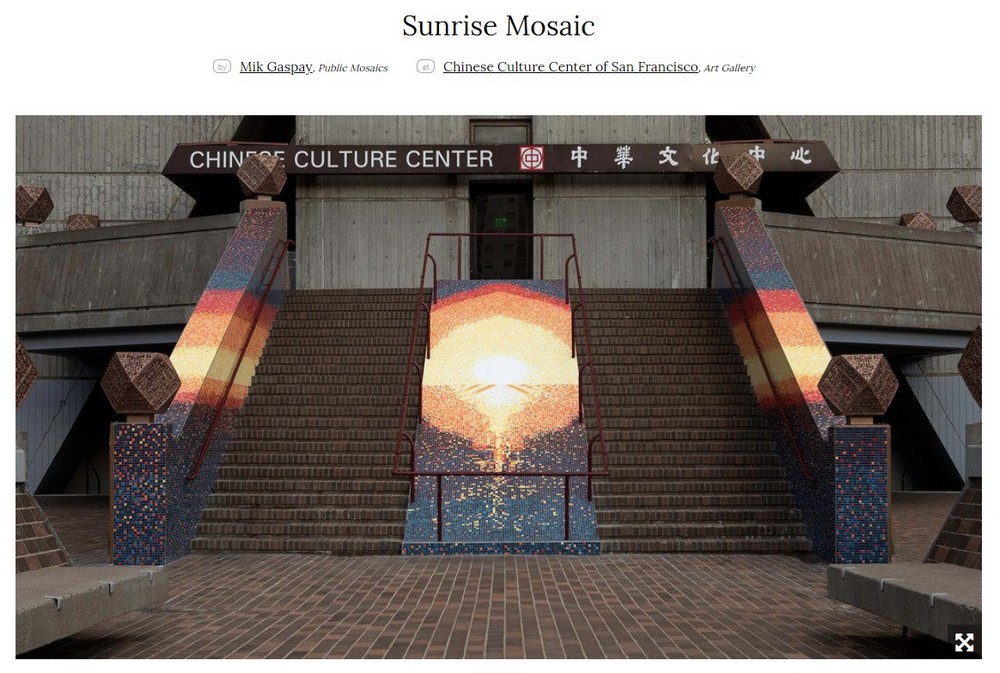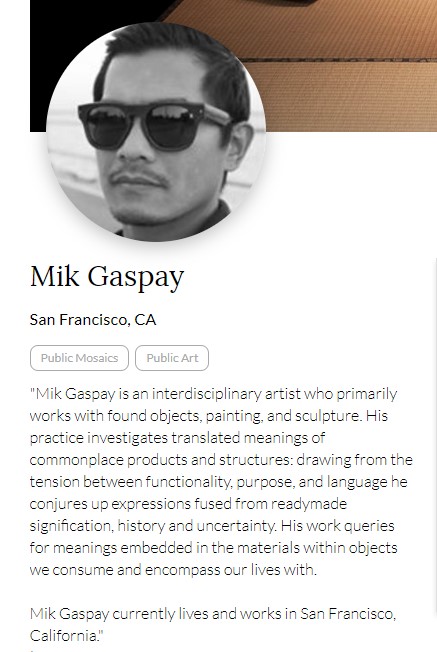 Source: https://www.wescover.com/creator/mik-gaspay