Travelogue
Konichiwa! Two Tabets in Japan
by Gilbert Joven & Norman Bituin
Foreword: Gilbert and I decided to combine our trip journals. Gilbert is the veteran traveler in the "Land of the Rising Sun" having done it eleven times. He had contributed an article on his fifth trip that's posted in our website. You may read it (again) at your leisure in Travelogue or by clicking here: "Touring Japan on JR Shinkansen Bullet Trains". This is my first time, although I had a day stopover and a night stay at Tokyo Ginza Hotel when I left RP in '73. Gilbert made his eleventh trip on the last week of Oct. 2016. Mine started on the first week of Nov. 2016.
A. Visiting Japan, Trips# 10 and 11
by Gilbert
SAPPORO. The northern part of Japan, Hokaido, has always fascinated me. So on our tenth trip, we decided to visit Hokaido in April 2015. We flew in from Manila to Tokyo, stayed a night there and took a plane, JetAir, to Saporro. It's just a one hour flight to Saporro instead of taking a train which will take 10 hours from Tokyo. Saporro is the capital of the mountainous northern Japanese island of Hokkaido. It is famous for its beer, skiing and annual snow festival. The Saporro Beer Museum traces the city's brewing history and beer garden.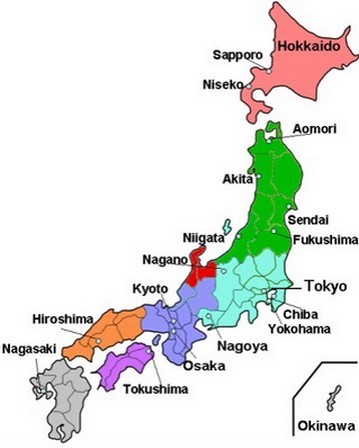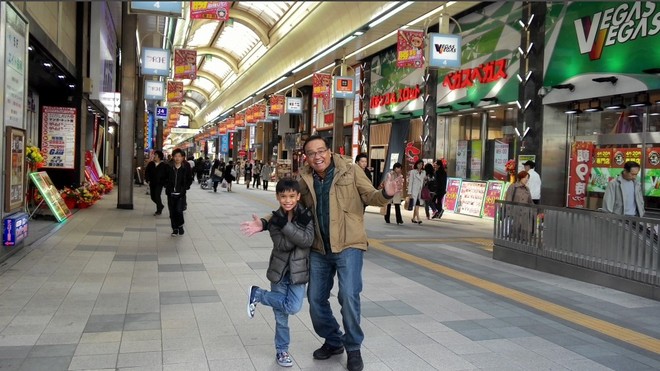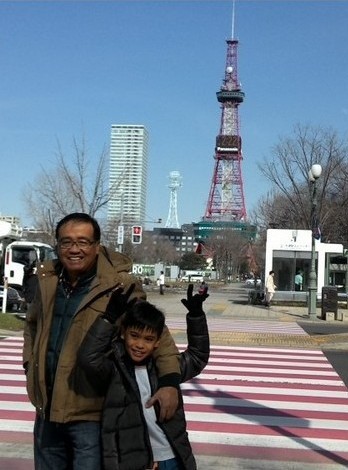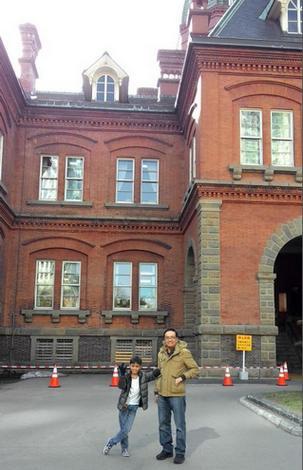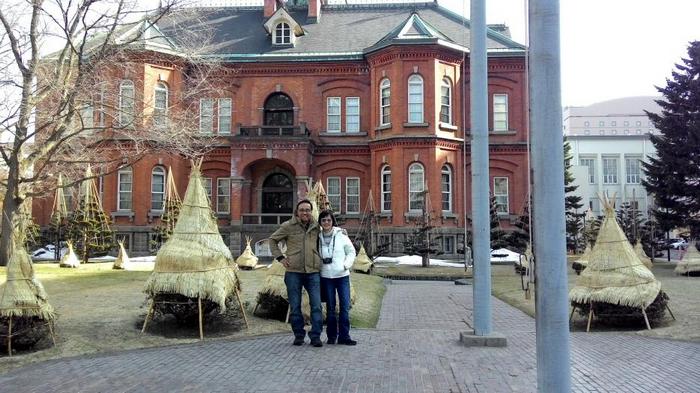 OTARU. Otaru, a port city on Hokkaido lies northwest of Saporro on Ishikari Bay. The city is known for glassworks, music boxes and sake distilleries. Nishin Goten, a former fish processing plant built in 1897 along Otaru Canal is now lined up with cafes and shops in converted old warehouses.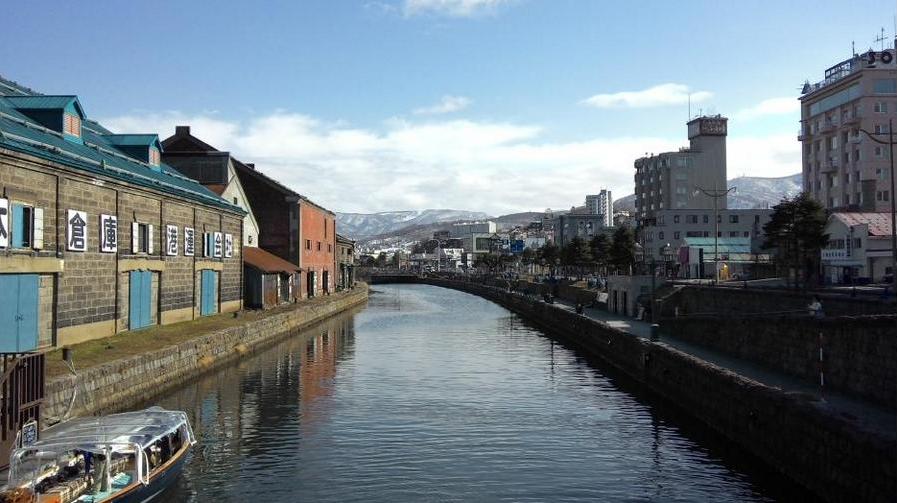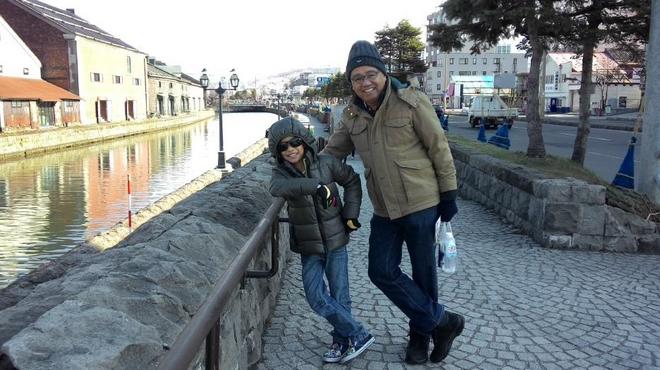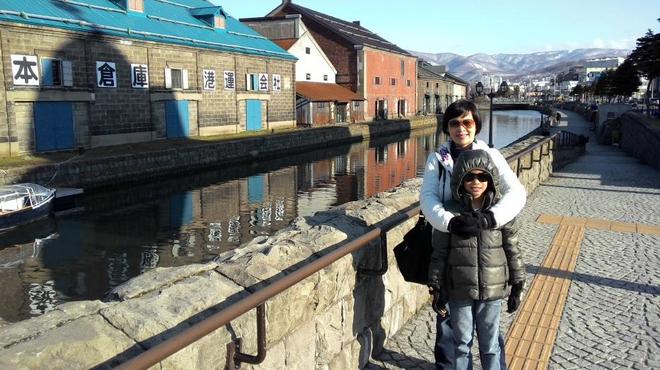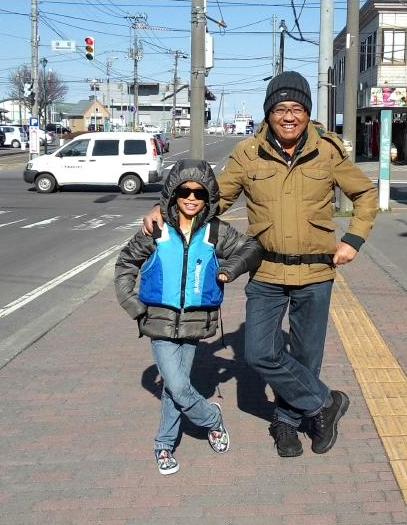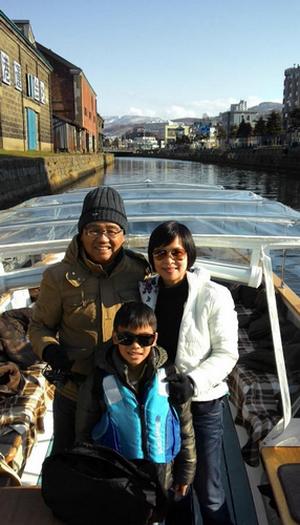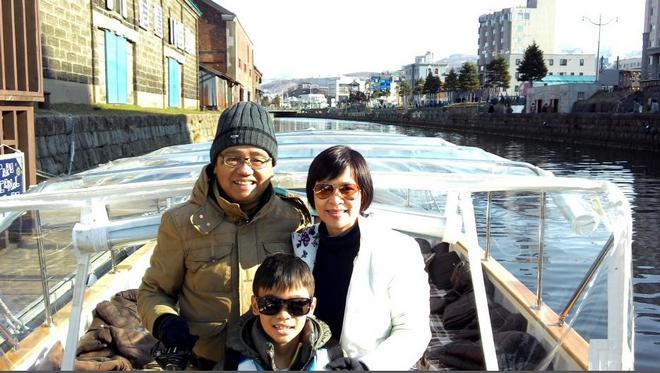 NISEKO. Niseko is a town on Hokkaido, near the dormant volcano of Mount Yotei. Major ski centers occupy the slopes of Mount Niseko-Amupuri. The surrounding mountains are dotted with numerous hot spring resorts, known as onsen. The area also features several golf courses against a backdrop of snow-capped peaks.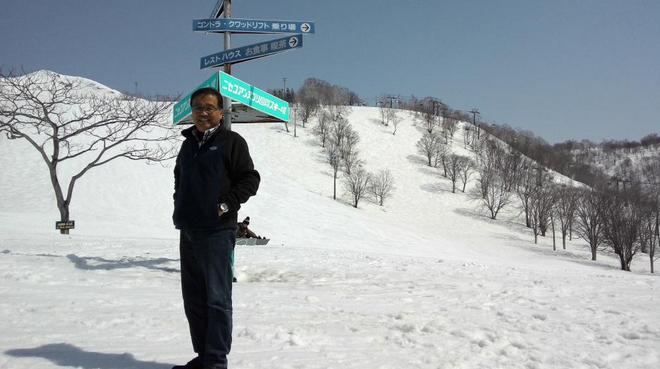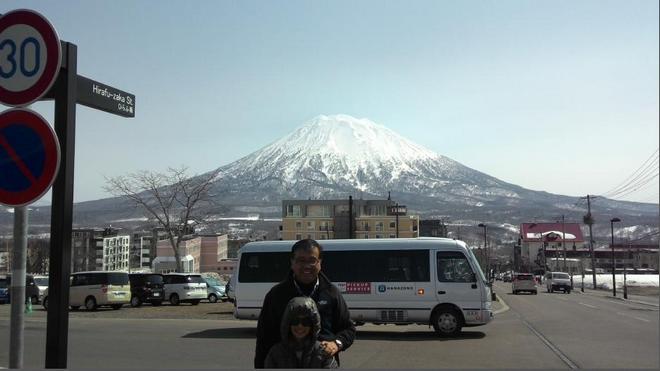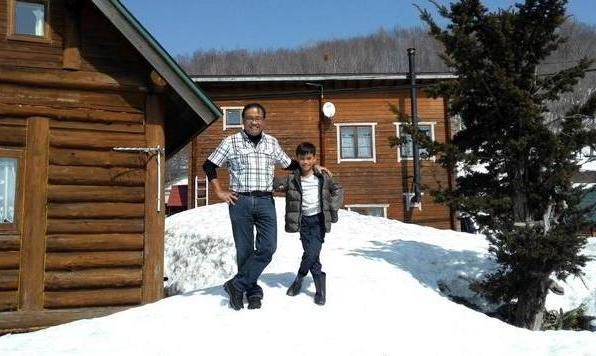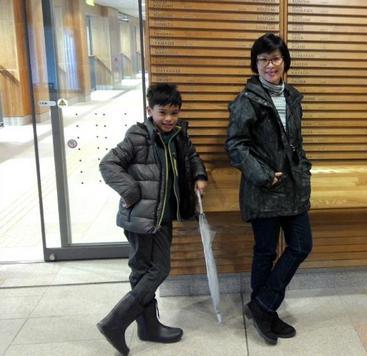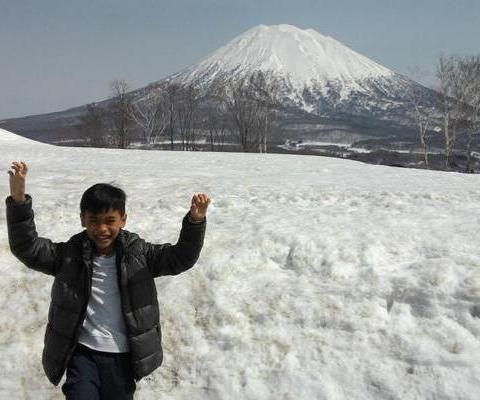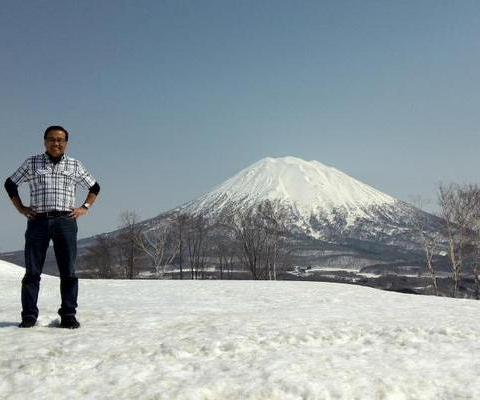 DAISETSUZAN. Daisetsuzan is Hokkaido's largest national park. It preserves a mountainous area of virtually unspoiled wilderness. A paradise for hikers, outdoor... Mount Kurodate is a 1984 - meter peak that towers over Sounkyo Onsen in central Hokkaido. Thanks to a ropeway and chair lift, the mountain is one of the most easily accessible major peaks.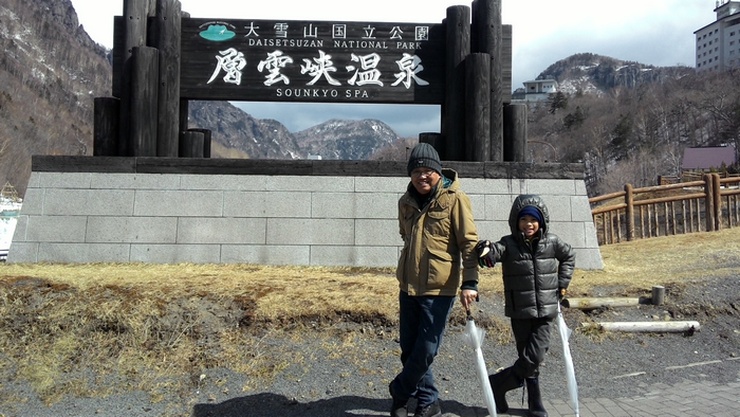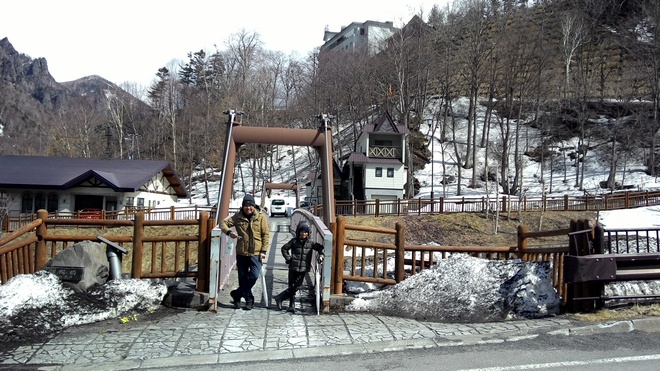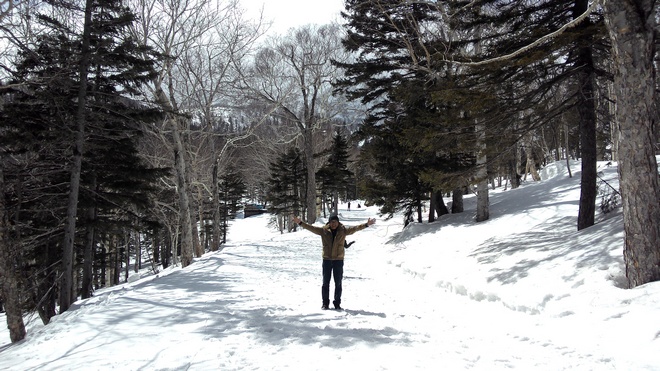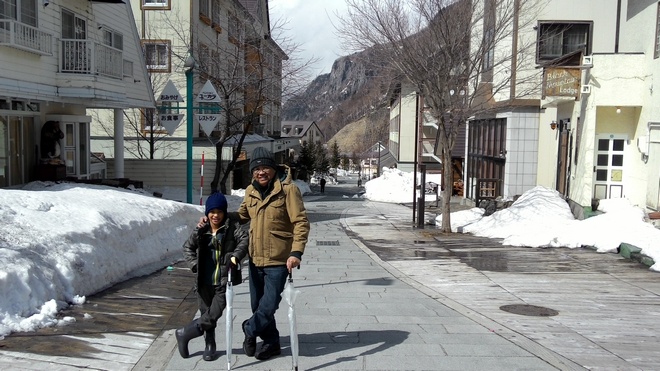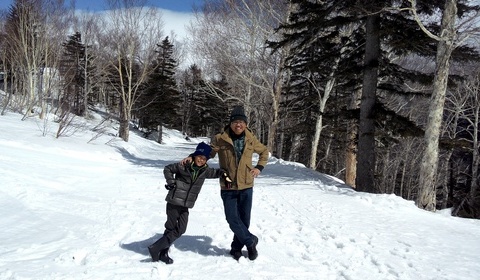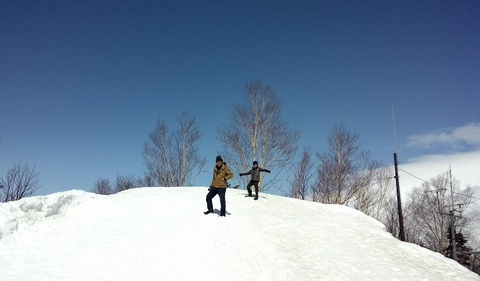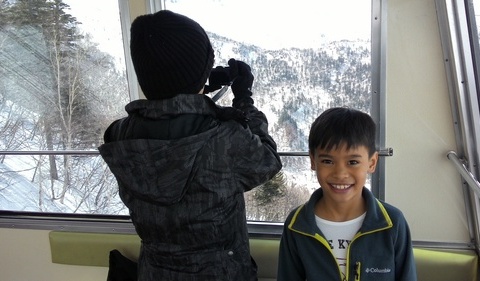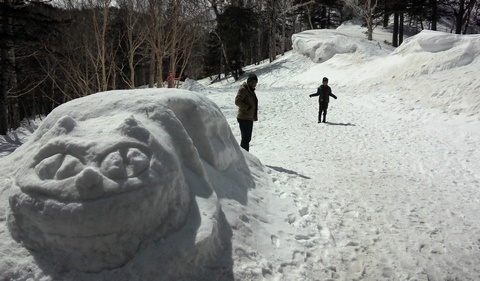 ASAHIYAMA ZOO. Asahiyama Zoo is a very popular zoological garden just outside of Asahiyama City in the middle of Hokkaido. Its popularity lies in enclosures that highlights a glass tunnel through the penguin pool, small glass domes in the middle of the polar bear and wolf enclosures that gets visitors right among the animals. The zoo was one of the first to organize penguin walks during winter. Animals include native wildlife from Hokkaido including deers, eagles, wolves, polar bears, big cats and giraffes and the elusive Snow Jaquar.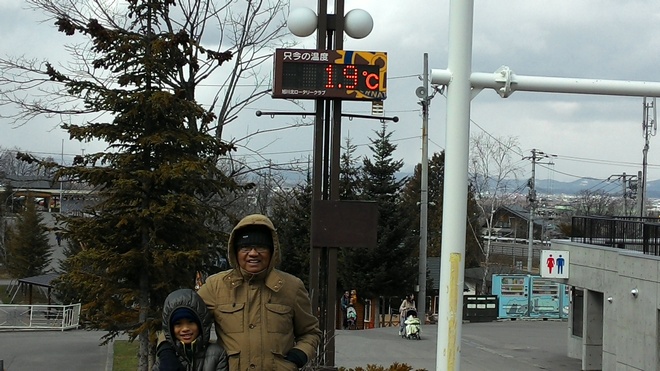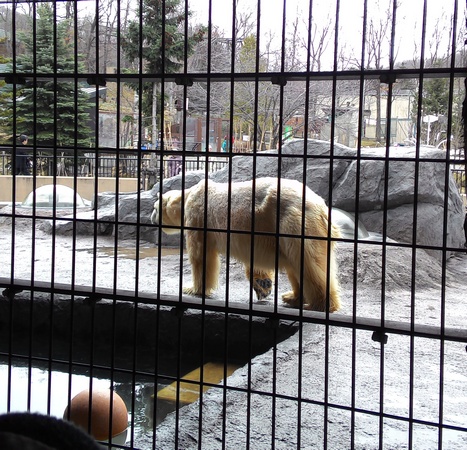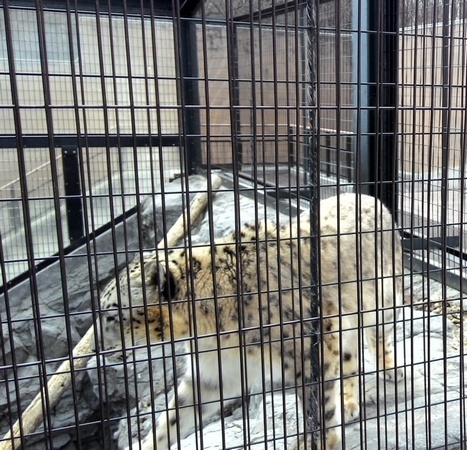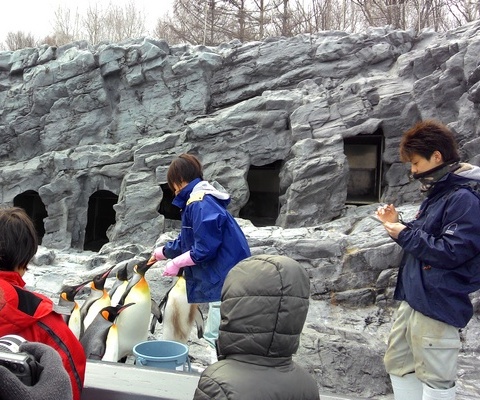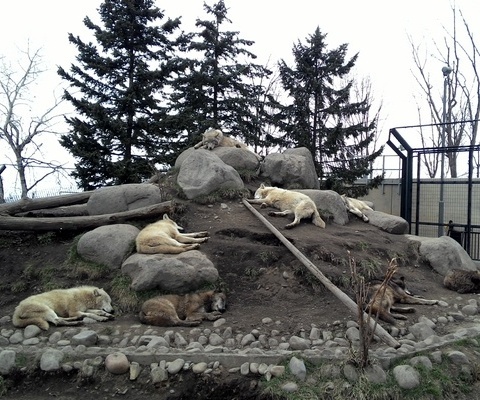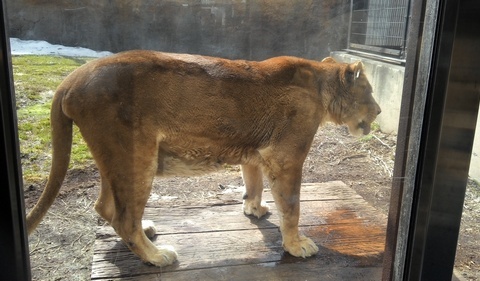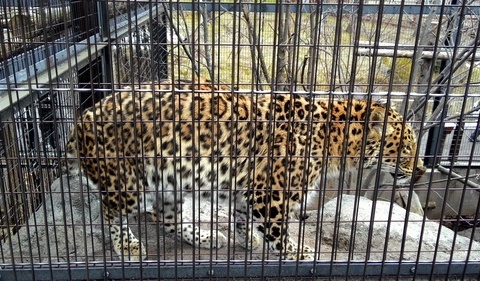 NAGOYA. Our last stopover from Hokkaido is Nagoya before going back to Manila. In Nagoya we visited the INUYAMA castle which has Japan's oldest castle tower. The pride of Aichi, INUYAMA Castle has been designated as a national treasure. Constructed in 1537, the castle is Japan's oldest with an existing castle tower. The castle dominates the landscape atop a hilltop on the Kisogawa River. Viewing from the castle tower makes one feel like a landlord of the land.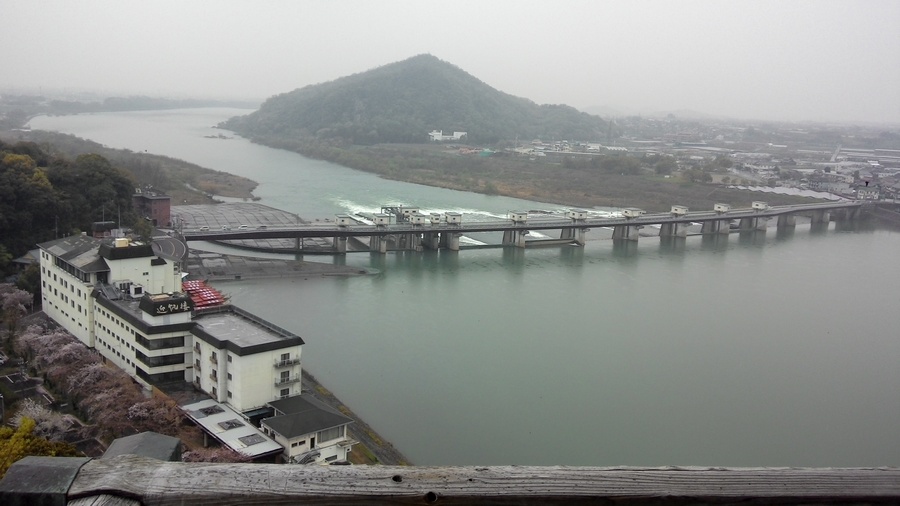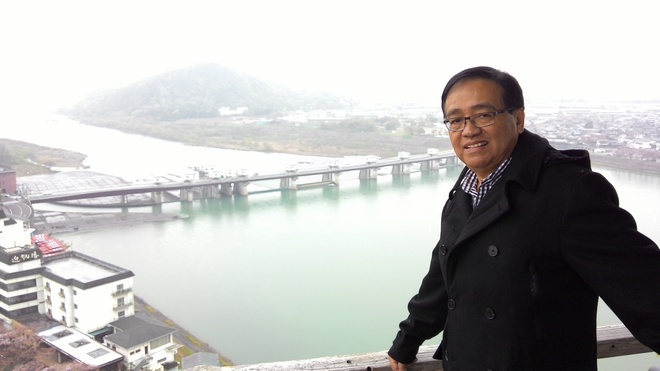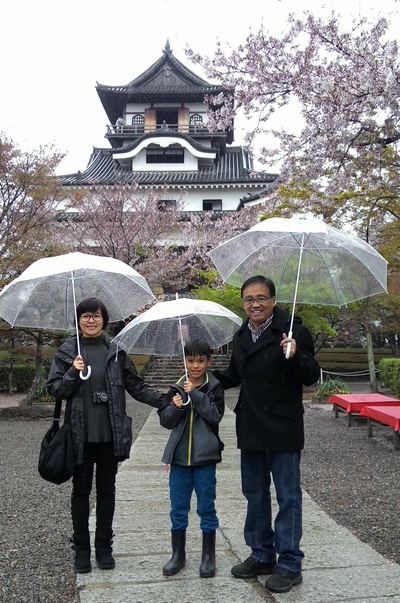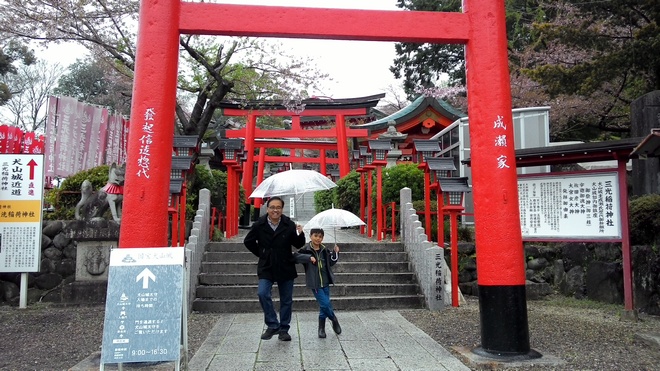 FUKUOKA. In Oct 2016 during the semestral break of Julian we decided to visit Fukuoka, our 11th trip to Japan. Fukuoka City sits in the northern shore of Japan's Kyushu Island. It is the largest and one of Japan's ten most populated cities (it is closer to Seoul, Korea than Tokyo). It is known for ancient temples, beaches, modern shopping malls including Canal City. It also boasts of the Fukuoka Tower, along the beach, where one can have a 360-view of the city. Hindu deities guard the entrance of Fukuoka Tower. Fukuoka is closer to the Philippines than any other city of Japan. It only took 2 1/2 hours to fly back to Manila. The trip to Fukuoka, Japan was really a good semester break.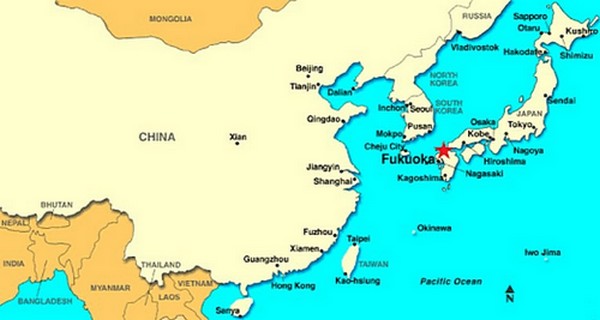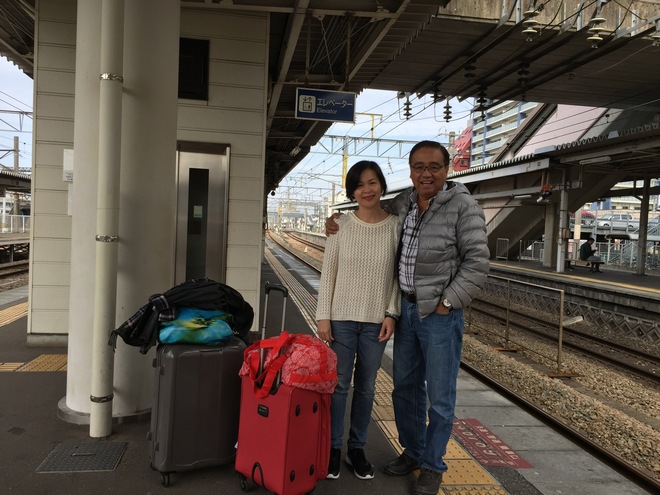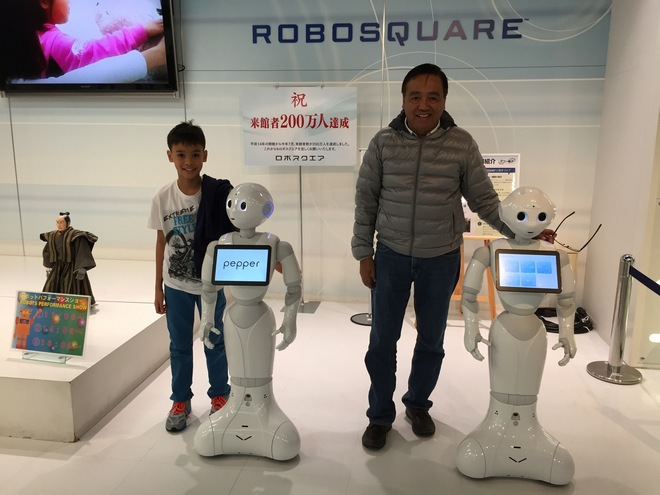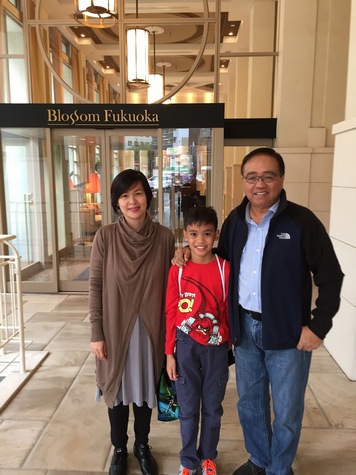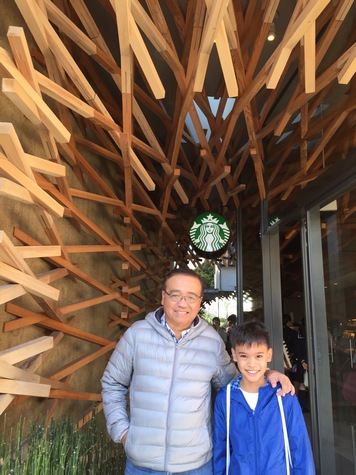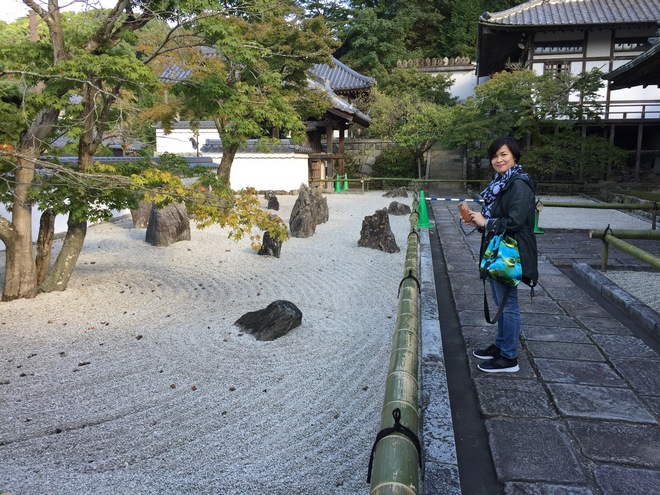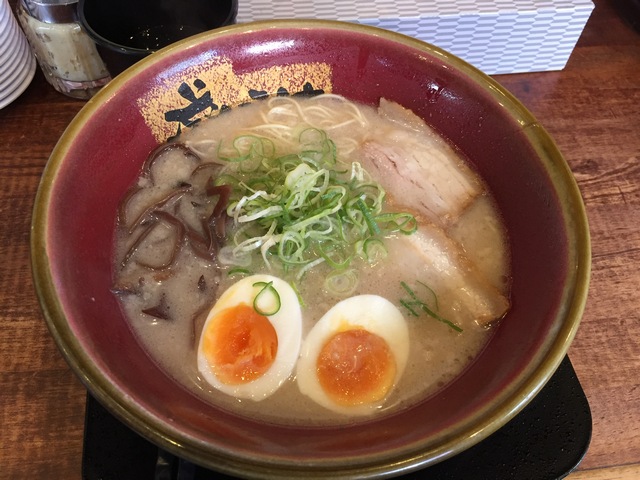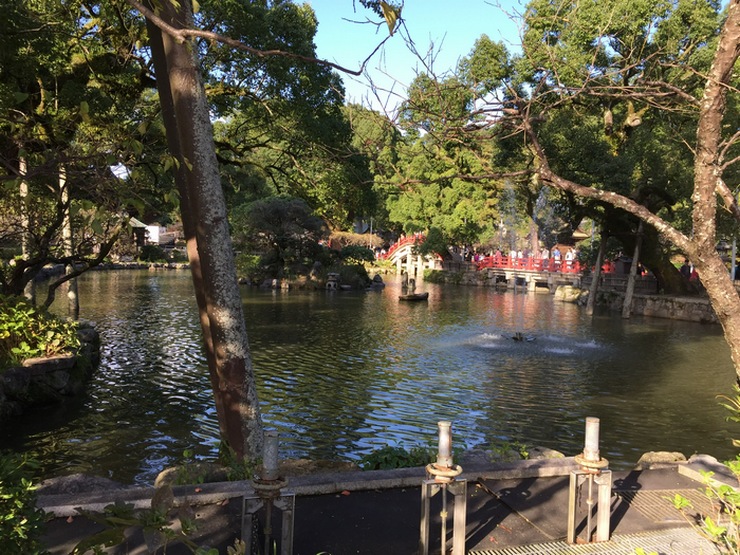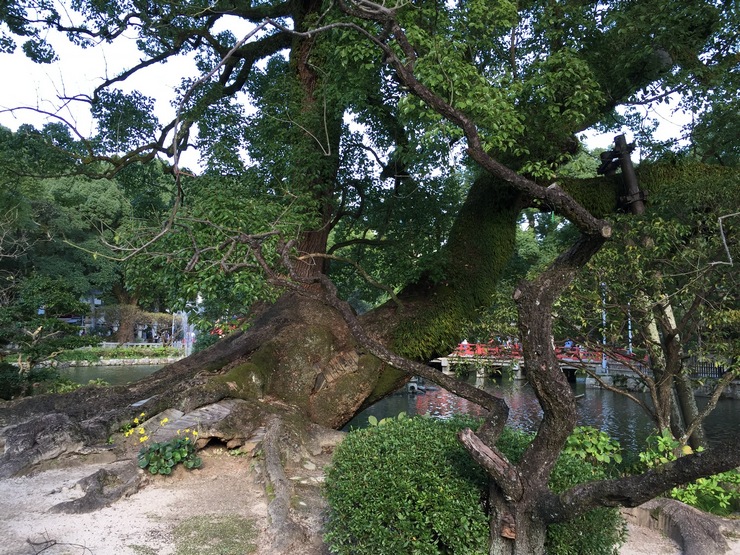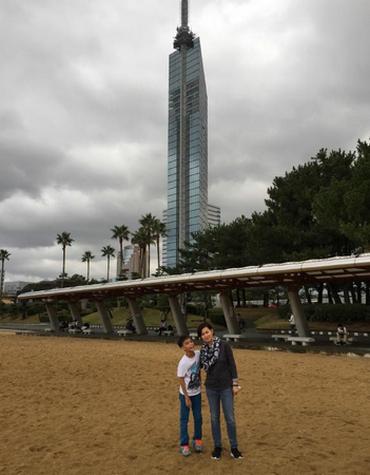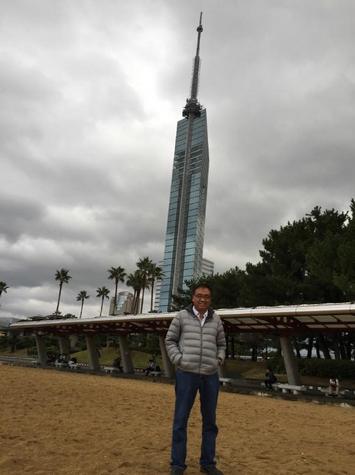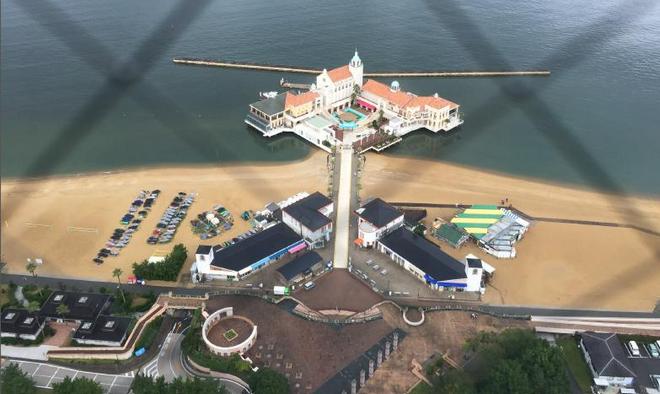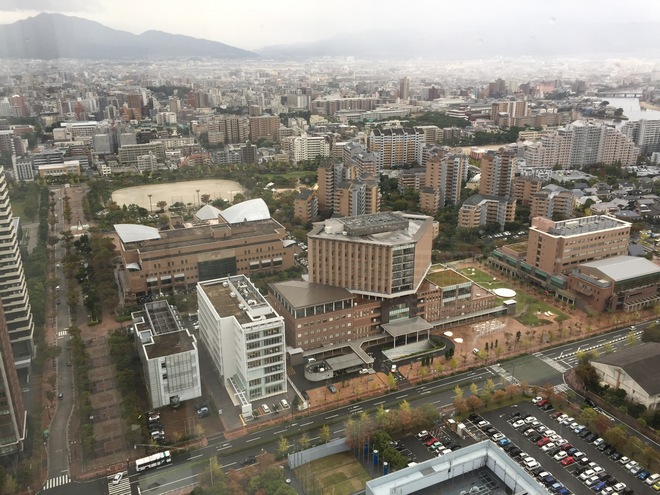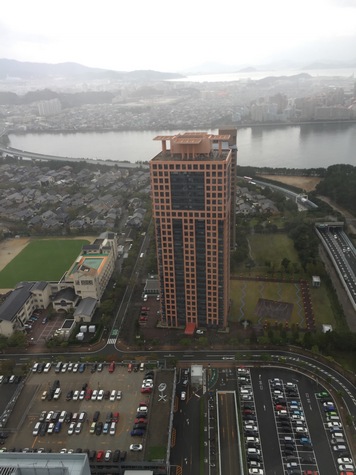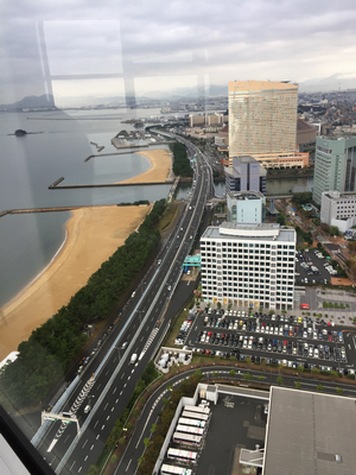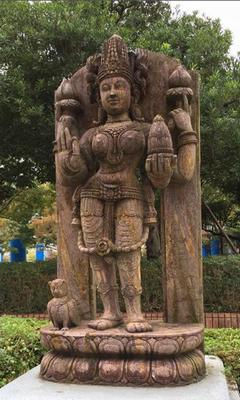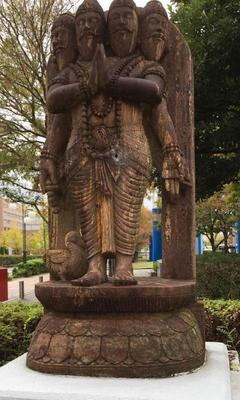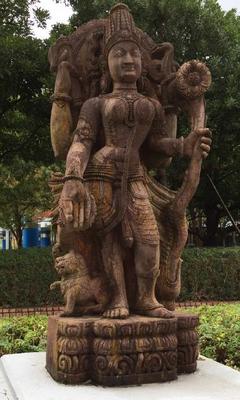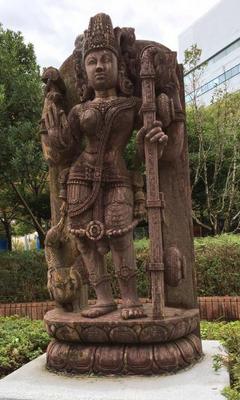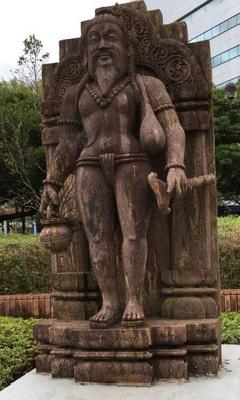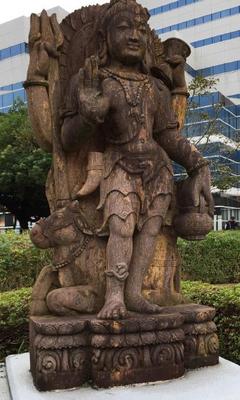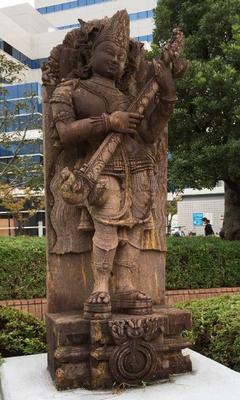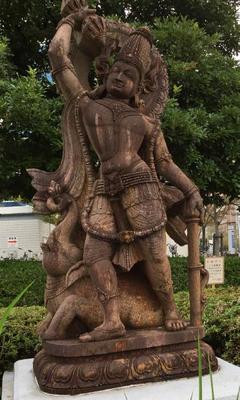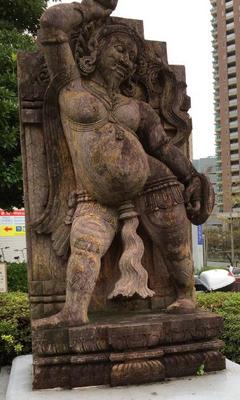 ~~~~~~~~~~~~~~~~~~~~~~~~~~~~~~~~~~~~~~~~~~~~~~~~~~~~~~~~~~~~~~~~~~~~~~~~~~~~~~~~~~~~~~~~~~~~~~~~~~~~~~~~~~~~~
B. Visiting Japan, Trip# 1
by Norman
A good price from Air China - round trip airfare from LA was $535 with a 12-hour stopover, 5:30a-5:30p, in Beijing. This gave us an opportunity to see the famous sites (no visa required up to 72 hours). In LA, I booked a private tour of the Great Wall, Tiananmen Square and the Forbidden City, 7a-3p, giving us enough time to catch our late afternoon flight to Japan. From Tokyo, we used the Japan Railway Shinkansen (bullet train) 7-day pass to explore the cities of Hakone, Nagoya, Kyoto, Osaka and Hiroshima. After 12 days, we flew back to US from Hiroshima.
Beijing
The Great Wall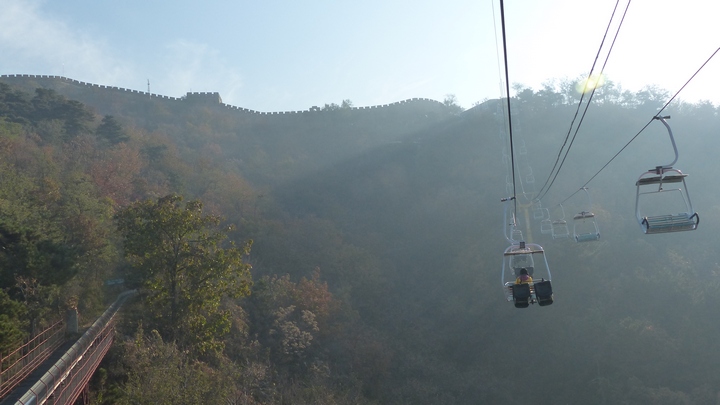 The way up is by cable.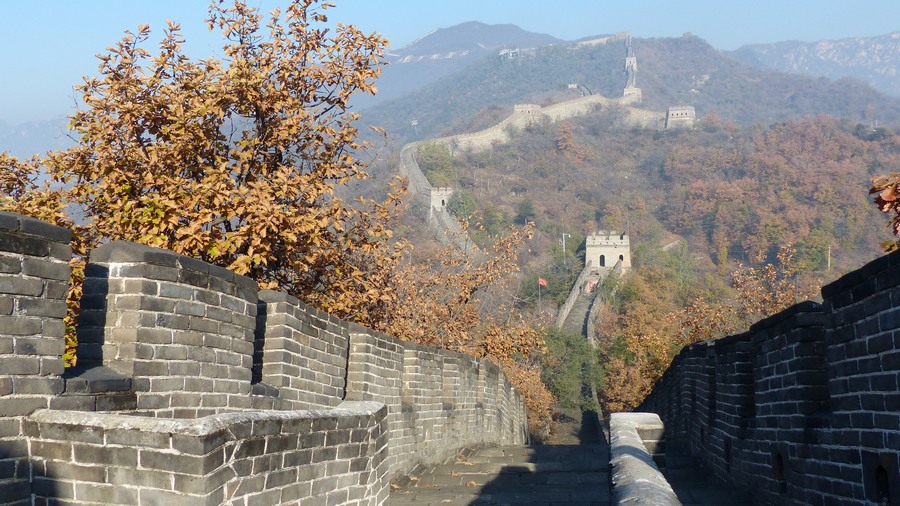 Qin Shi Huang, the first emperor of a unified China, ordered the construction of the Great Wall around 220 BC
which continued through the Ming dynasty (1368-1644). The entire wall measures out to be 21,196 km (13,171 mi).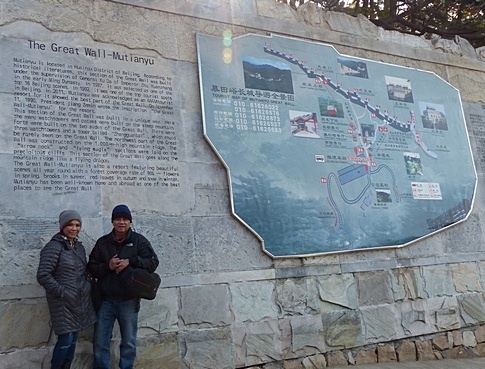 It was cold, -1C/30F, when we arrived in Beijing. It later warmed up.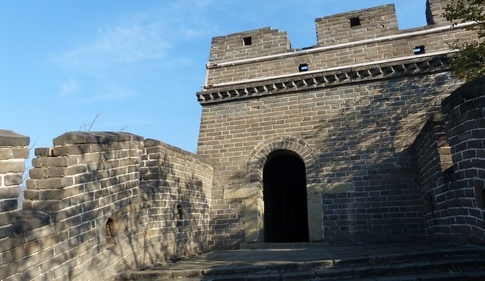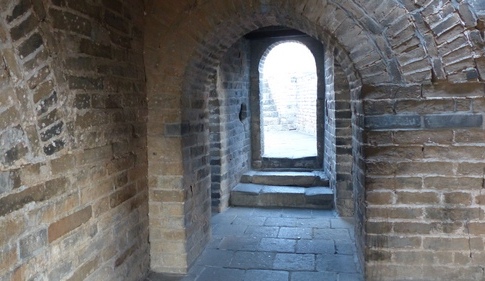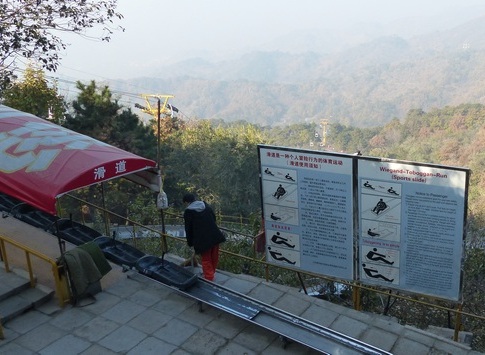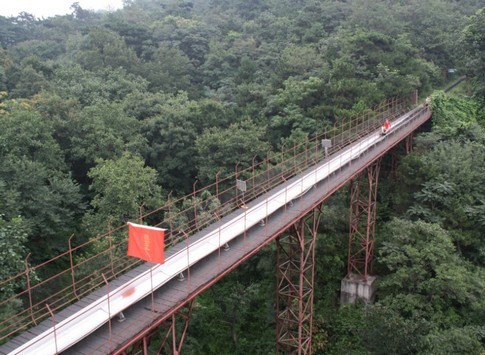 The way down is your choice - cable or toboggan (solo rider). We chose toboggan. You control the speed of the bobsled by a lever you either push up or down.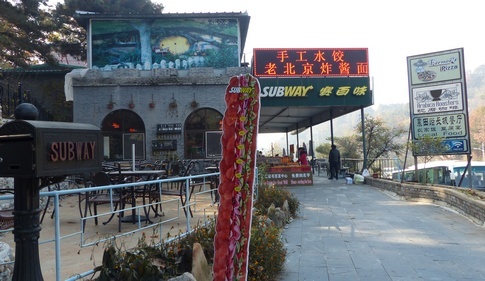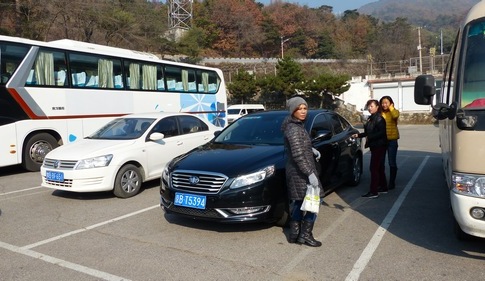 A quick lunch at Subway near the Great Wall entrance. Then we're off to Central Beijing in our private car, driver and guide.
Tiananmen Square & The Forbidden City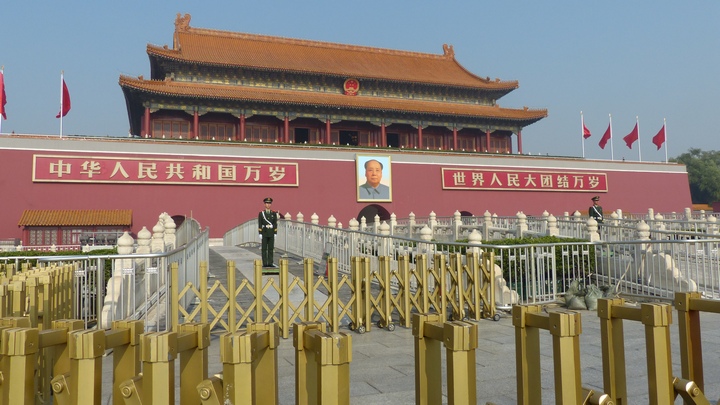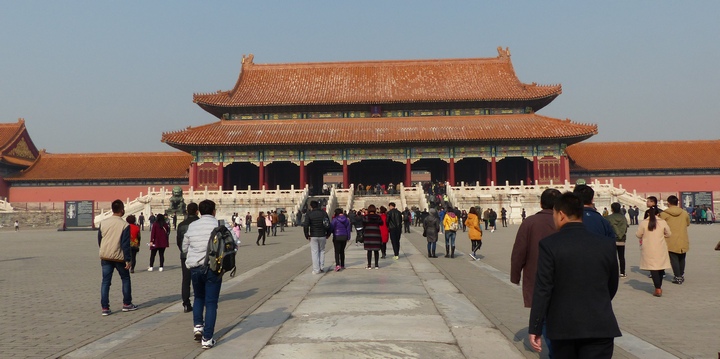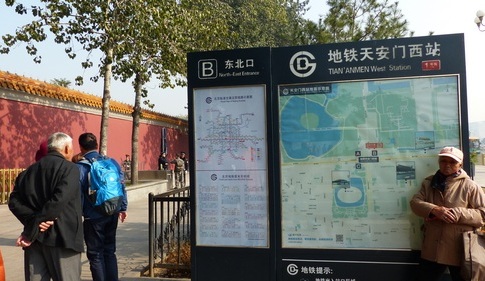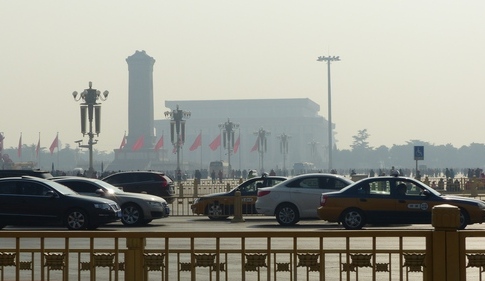 Tiananmen Square contains the Great Hall of the People, the Monument to the People's Heroes, the National Museum and the Mausoleum of Mao Zedong.
Mao Zedong or Mao Tse-tung proclaimed the founding of the People's Republic of China in the square on October 1, 1949.

The Forbidden City was the Chinese imperial palace from the Ming dynasty to the end of the Qing dynasty, 1420 to 1912.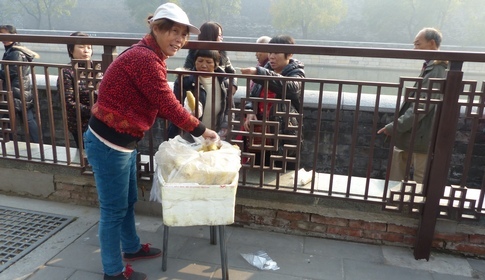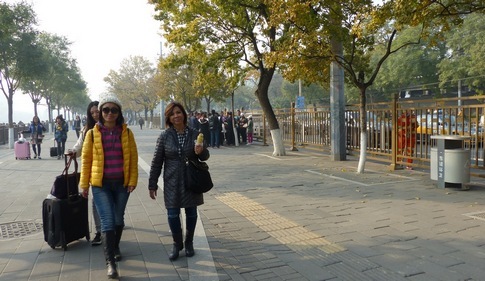 Cherry could not resist the "nilagang mais" (boiled corn) from the sidewalk vendor. Our guide, Amilia, escorted us all the way to Airport Security.
Tokyo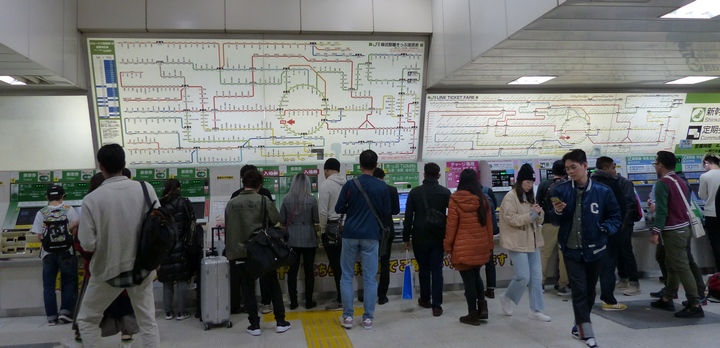 Tokyo Metro and Toei Subway (13 lines, 285 stations, 304 kms.) carry over 8 million passengers daily.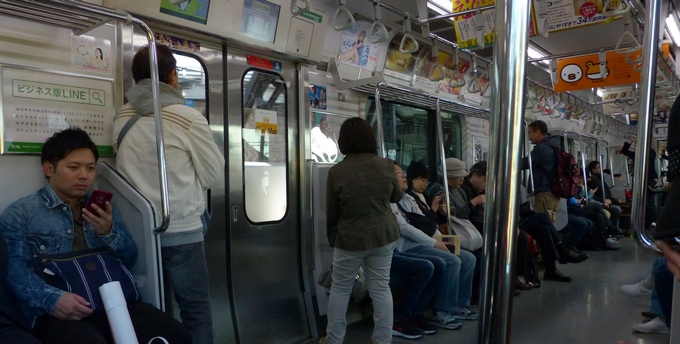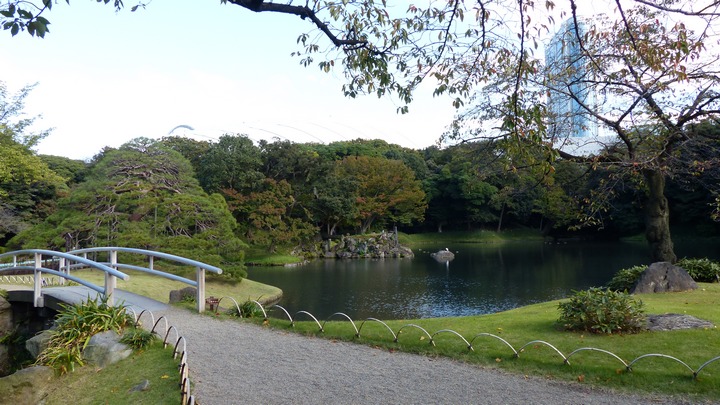 Korakuen Garden is an Edo period clan garden. Its construction was started in 1629 by Tokugawa Yorifusa.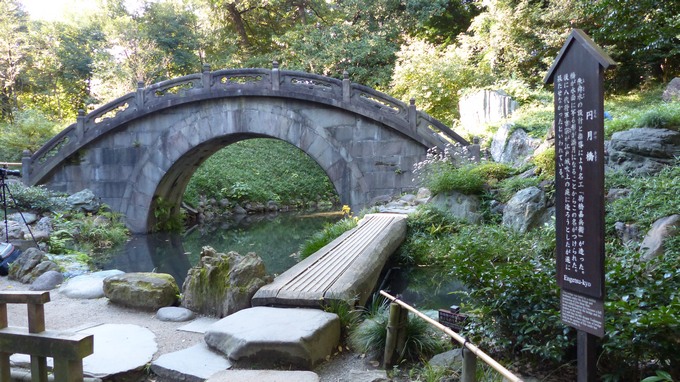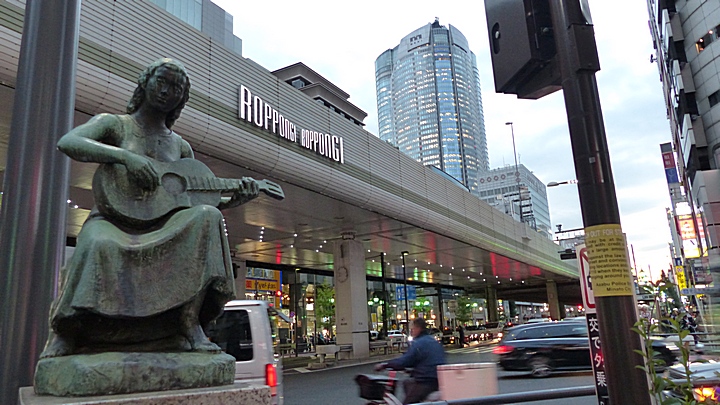 Trendy Roppongi Hills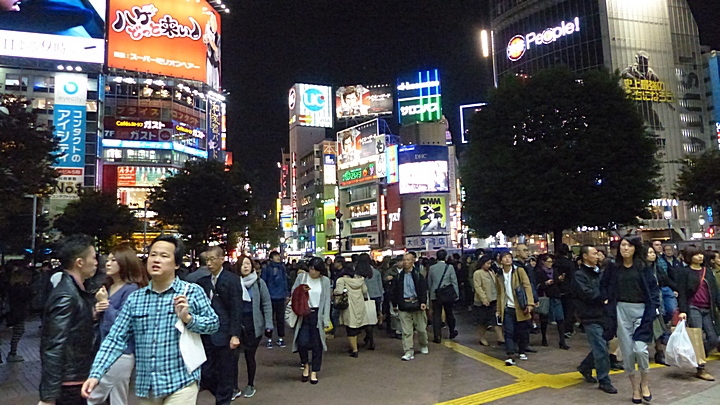 Shibuya's "scramble crossing" where vehicles at all intersections stop while pedestrians inundate the crossing.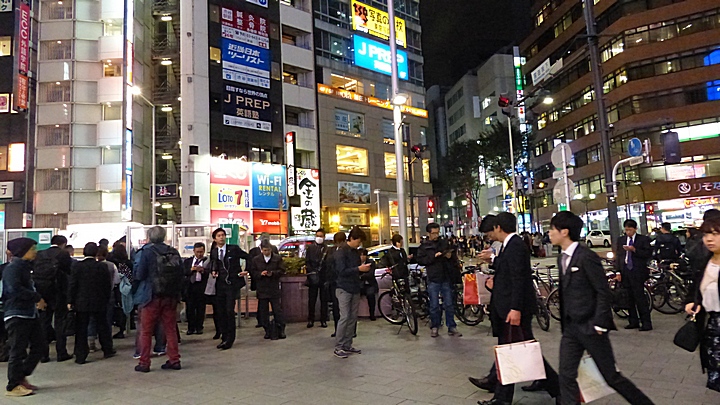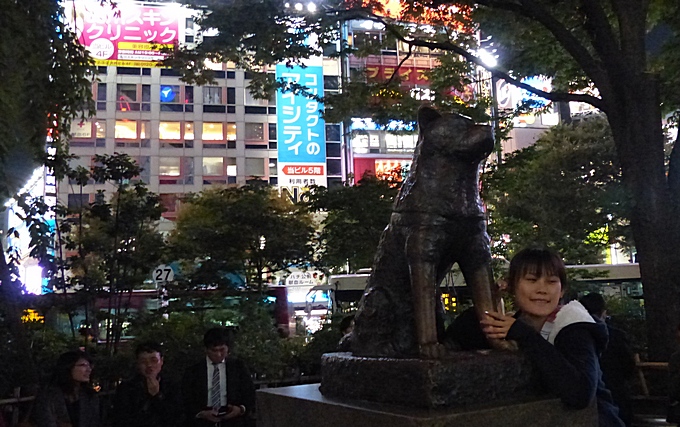 Statue of Hachiko, the Akita dog, who waited for nine years at the station for his master who had died.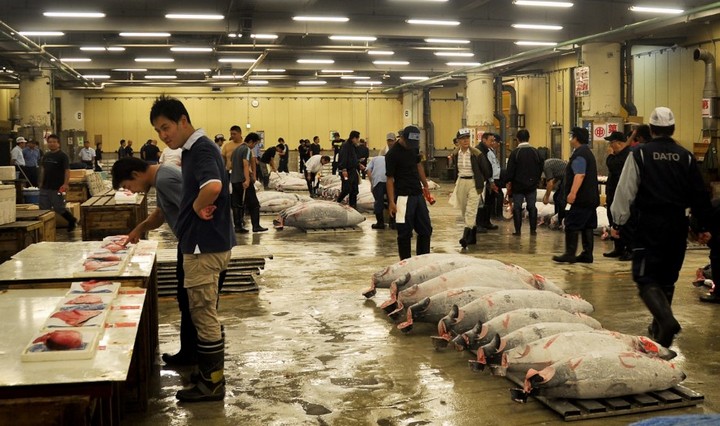 Tsukiji Market is the biggest wholesale fish and seafood market in the world.
[This is an online photo - early morning bidding for choice tuna].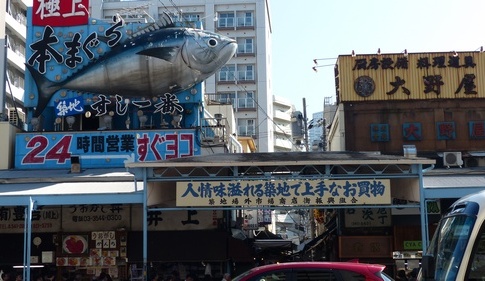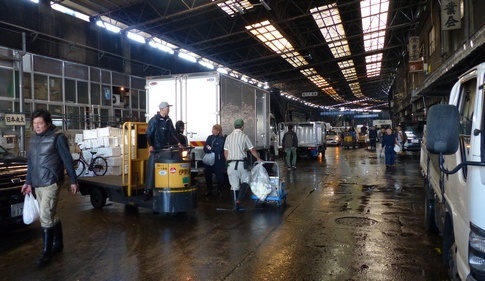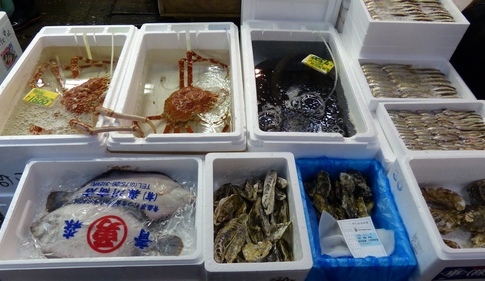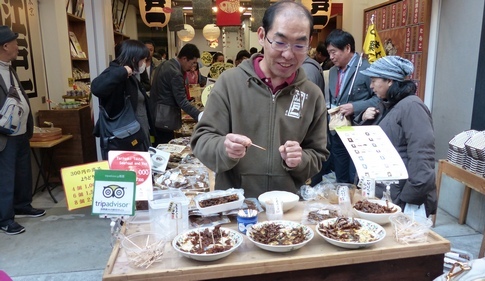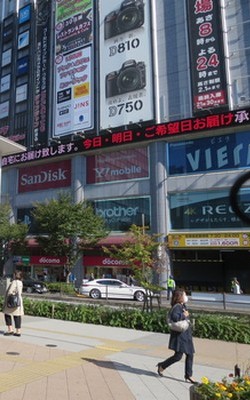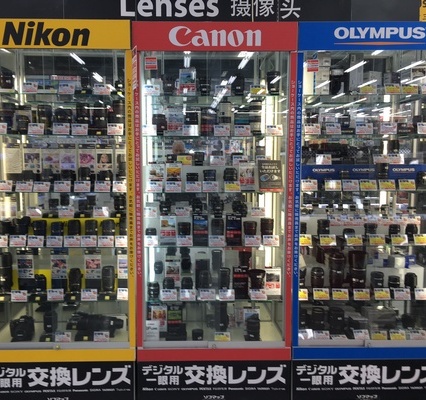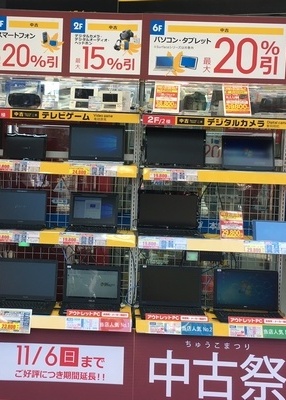 Akibahara District is a shutter-bug's delight with hundreds of electronics shops with cameras and lenses, computers/tablets, tv/video and home appliances.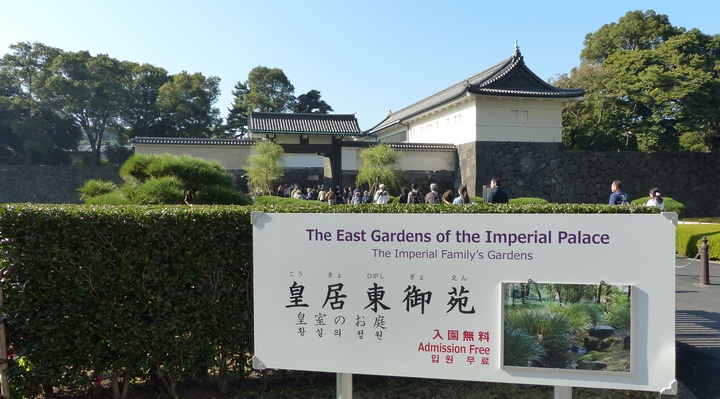 Imperial Palace was the site of Edo Castle, the residence of the Tokugawa shogun who ruled Japan from 1603-1867.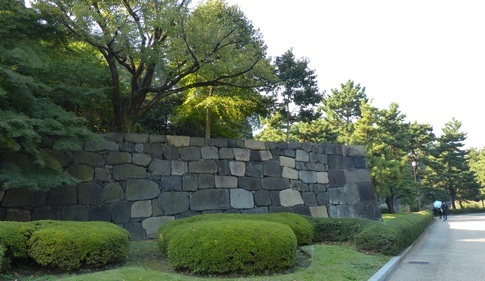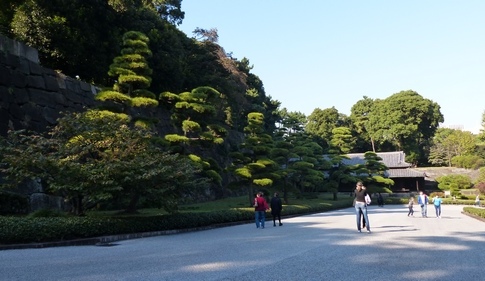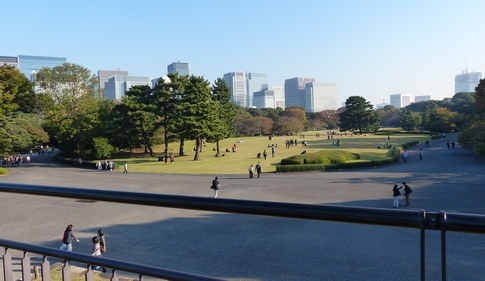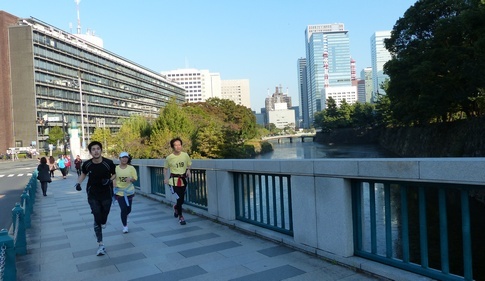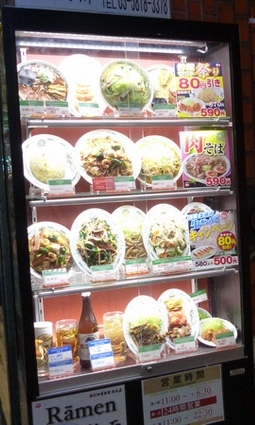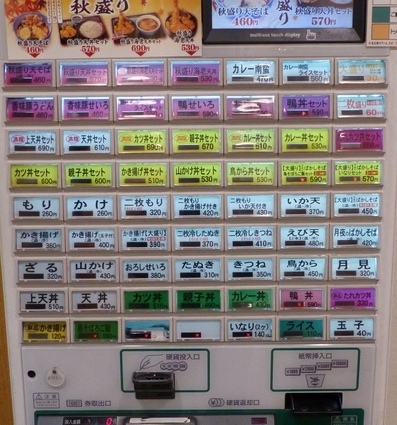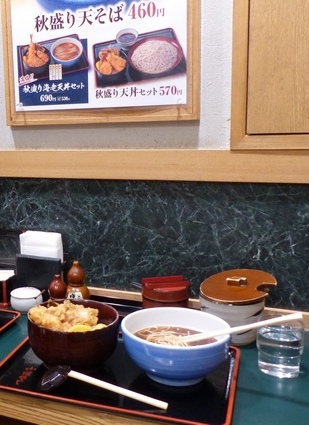 This was how we, as do many locals, ate on the go. On the vending machine, you select, pay and give the receipt at the counter. Example: hot plate 500 yen = $4.45.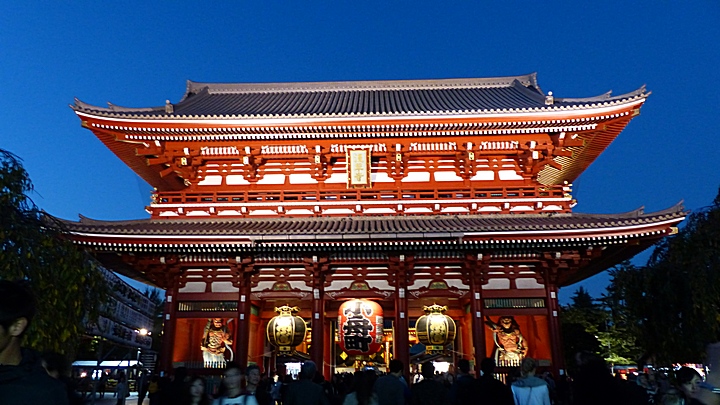 Sensoji Temple, with its giant lanterns, in Asakusa District is the oldest temple in Tokyo built in 628.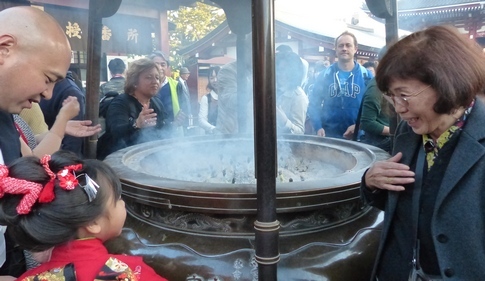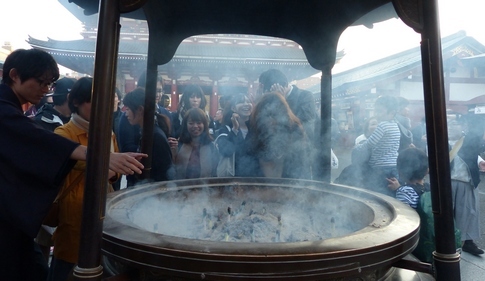 The ancient Buddhist ritual of burning incense sticks results in fragrant smoke to burn away negative qualities in order to reveal the pure self within.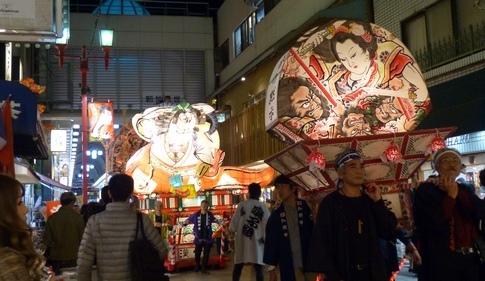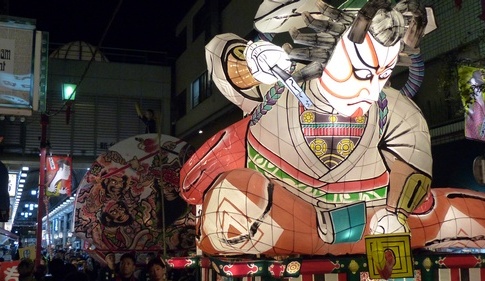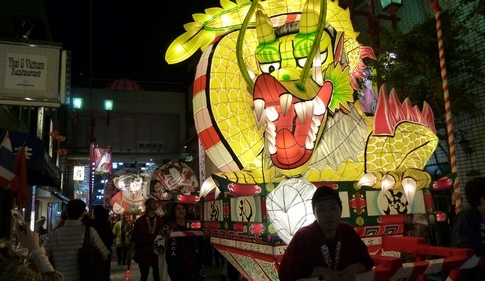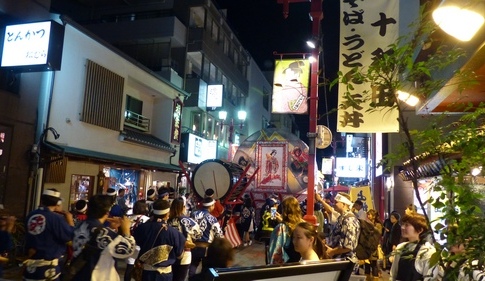 We chanced on this weekend drum parade on the streets of Asakusa.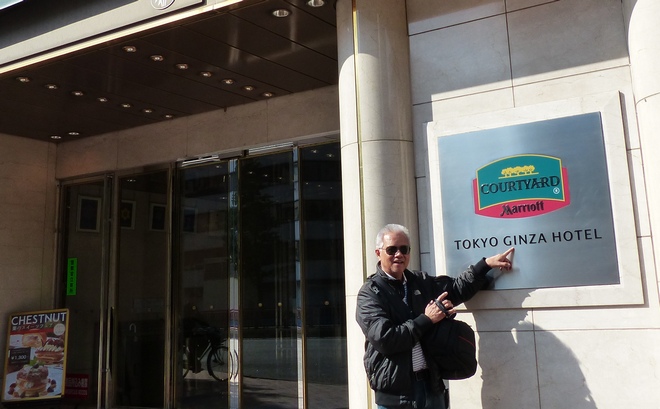 I looked for and found Tokyo Ginza Hotel, now owned by Marriott, where I stayed in '73.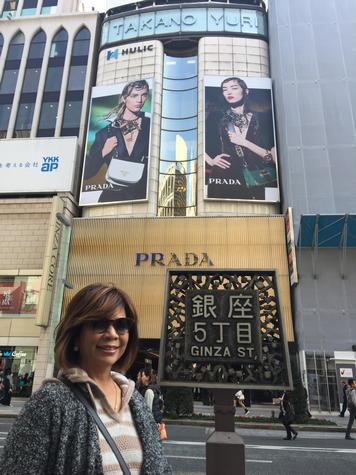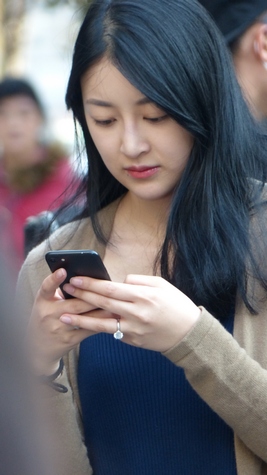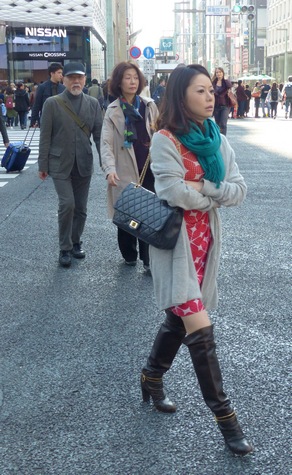 Ginza is lined up with high-end stores and fashionably dressed women.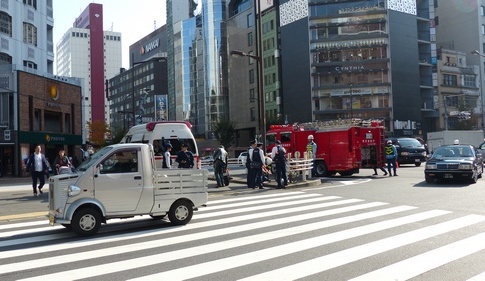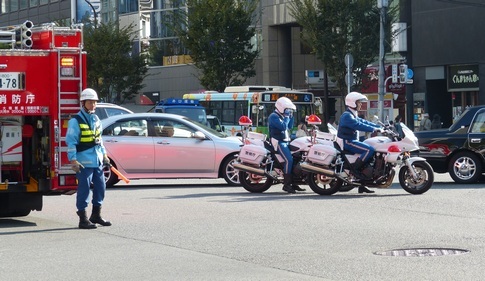 As in any large US city, firefighters and police officers responded quickly in this scene to an emergency in Ginza.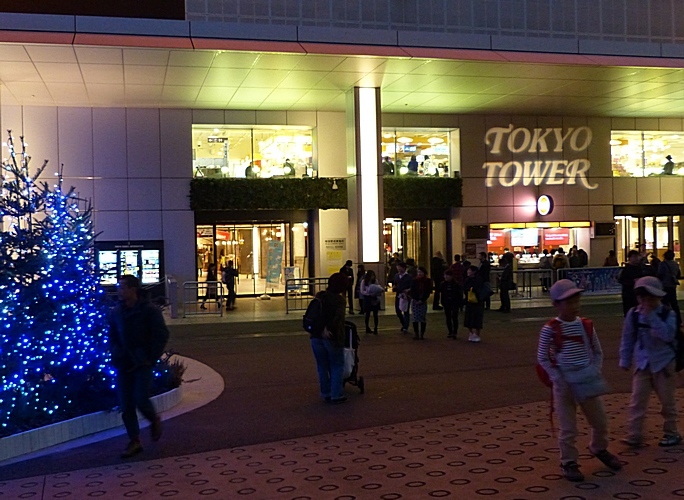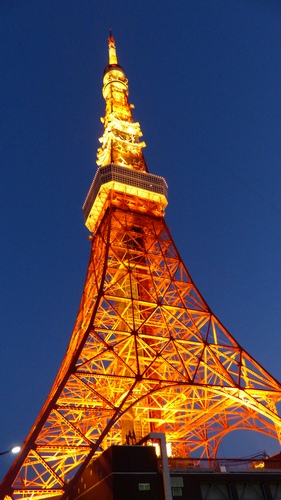 Tokyo Tower was built in 1958. The broadcasting tower is 333 meters high with view of the entire city from the high observatory.
Hakone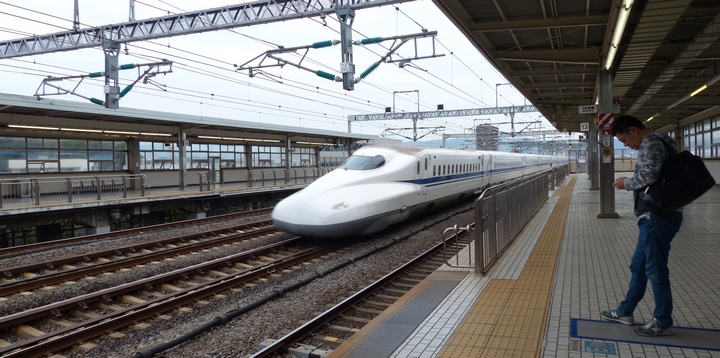 First time to use our 7-day pass on the Japan Railway Shinkansen bullet train.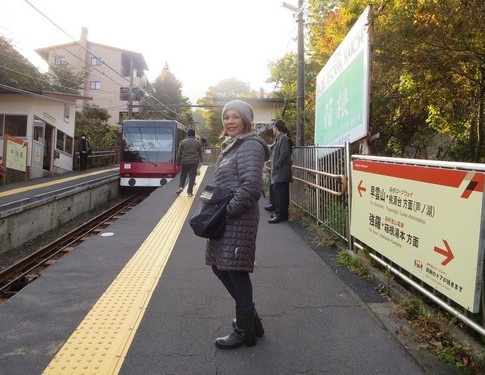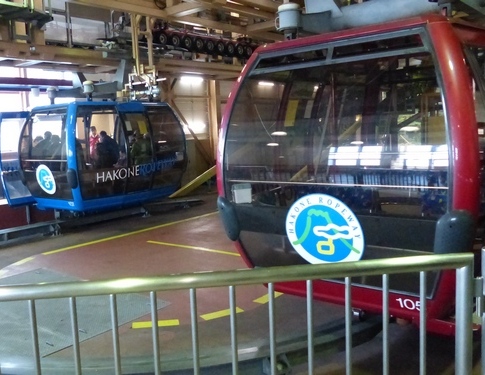 From Tokyo to Odawara by Japan Railway bullet train; then to reach Hakone/Mt. Fuji, we still had to take the Odakyu Electric Railway and Hakone Ropeway.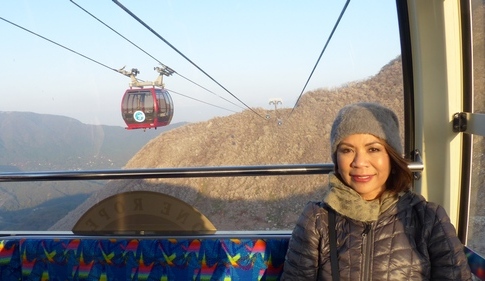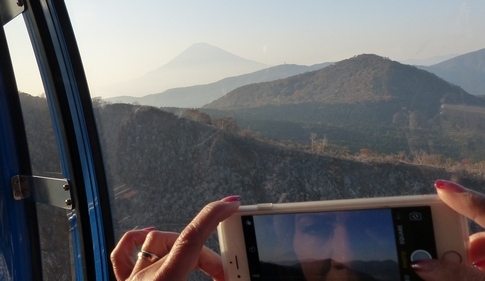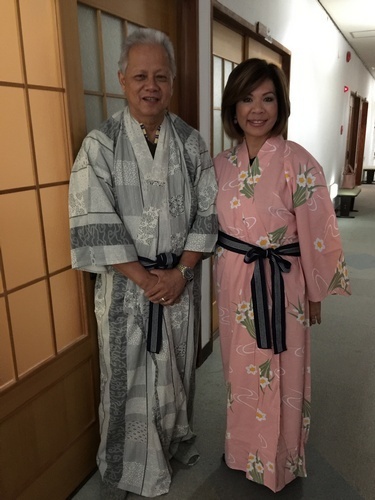 *Left: A selfie with Mt. Fuji at background. *Right: Stayed at a traditional Japanese house, ryokan, sleeping on floor tatami mats.
Nagoya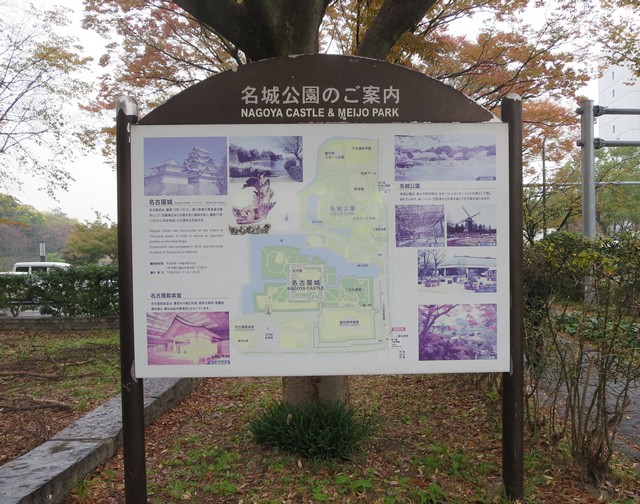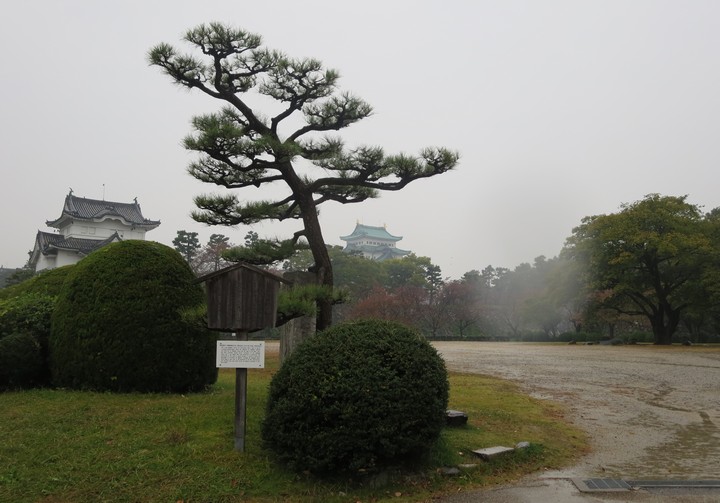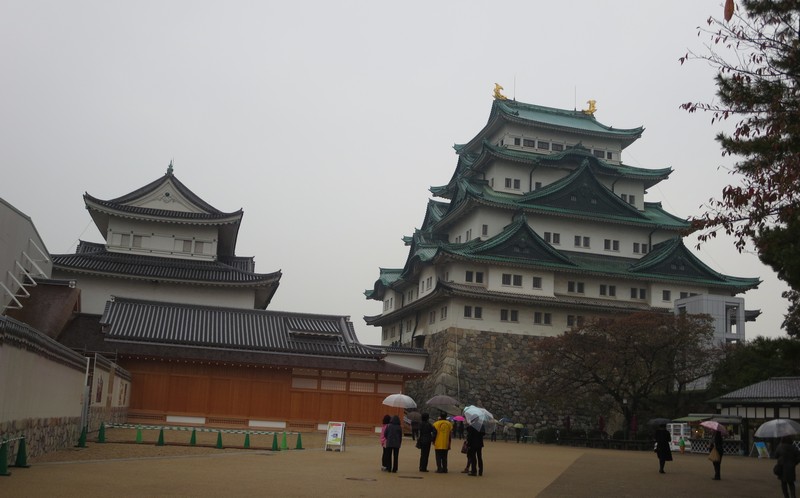 Nagoya Castle was constructed by Tokugawa Ieyasu and was completed in 1612.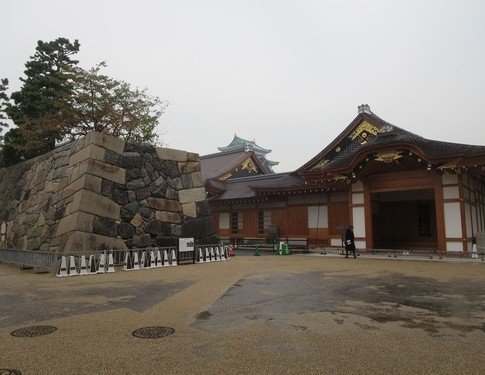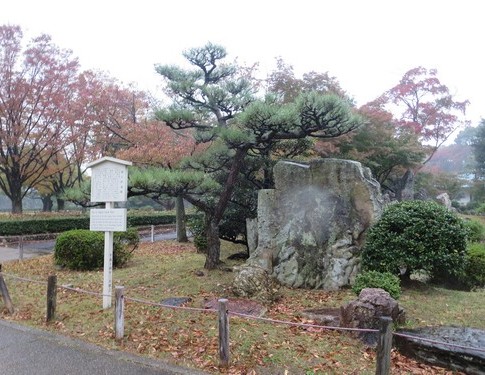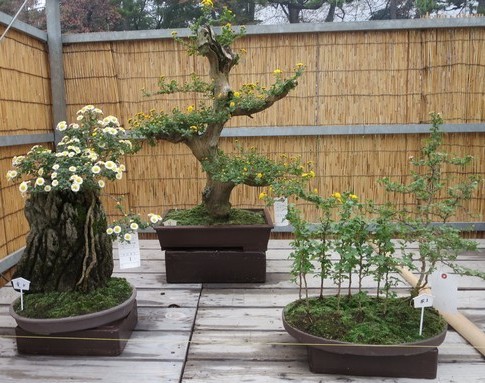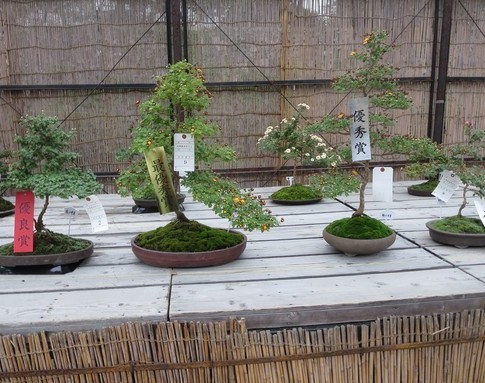 Bonsai exhibit at Meijo Park
Kyoto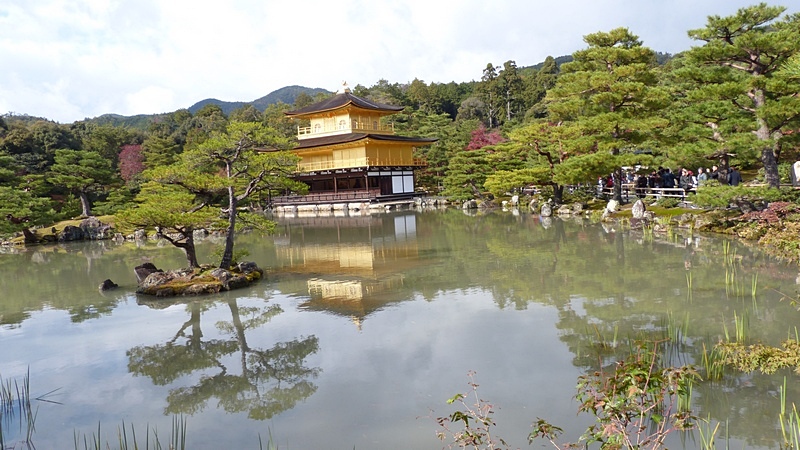 Kyoto was Japan's capital for 1,074 years (794-1868), before the capital was moved to Tokyo. It has over 1,600 temples.
Kinkaku-ji Temple (literally "Temple of the Golden Pavilion"), a Zen Buddhist temple, dates back to 1397.
It burned down in 1950 and restored in 1955. The top two stories of the pavilion are covered with pure gold leaf.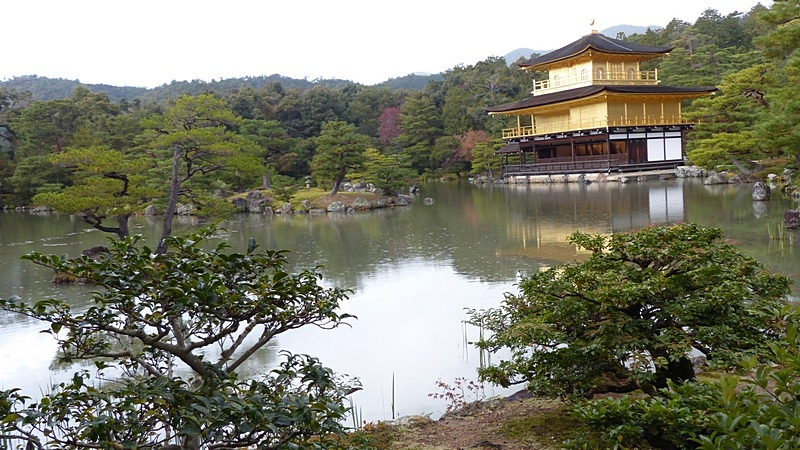 My favorite. Such a beautiful scene, I have to put in a second shot.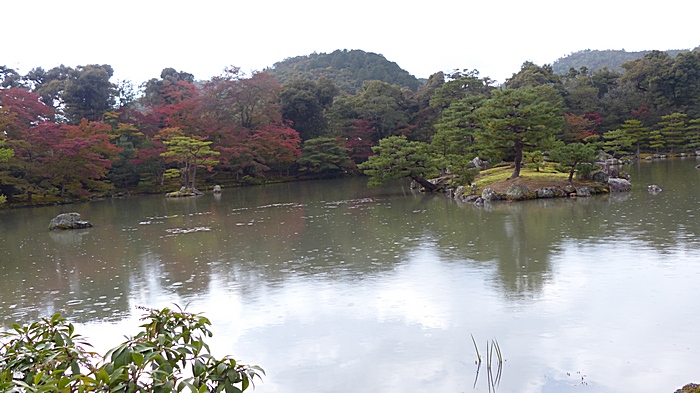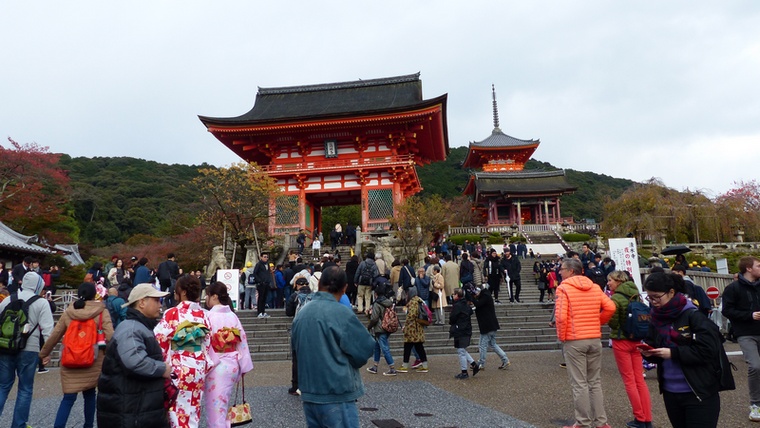 Kiyomizu-dera Temple was founded in 778. Its present buildings were constructed in 1633 ordered by Tokugawa Iemitsu.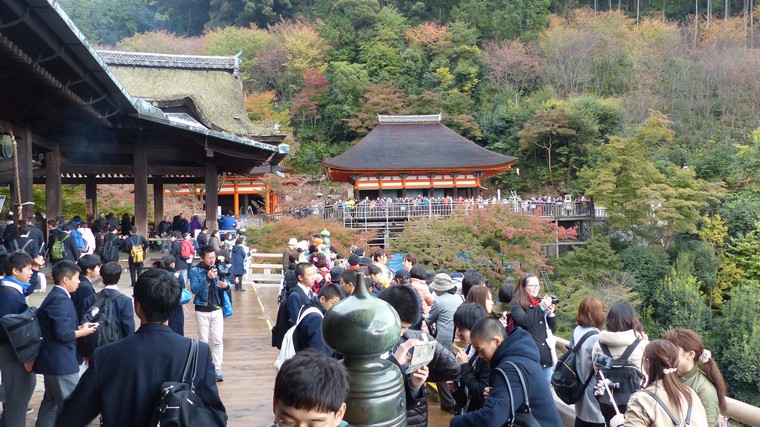 Many students were on educational field trips at this time of the year.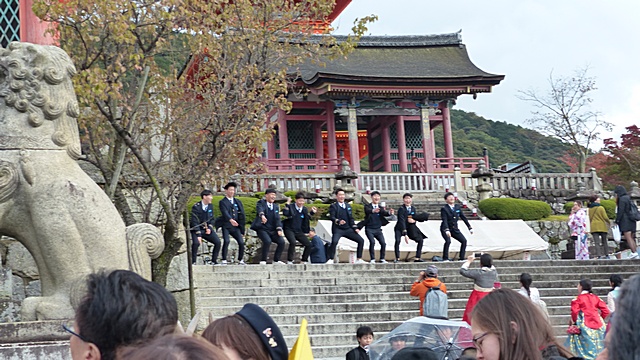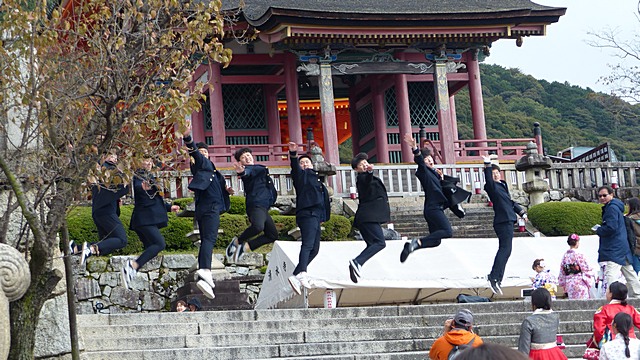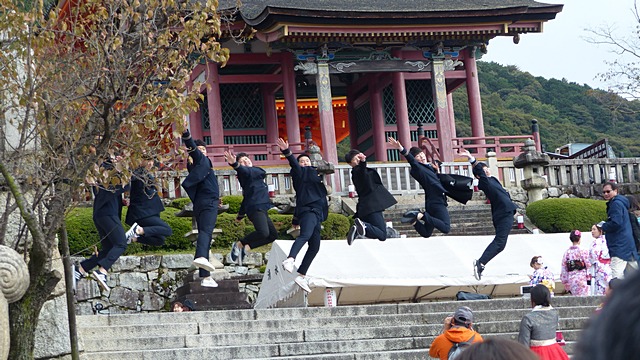 These high school boys are having fun doing the "jump" for their souvenir picture.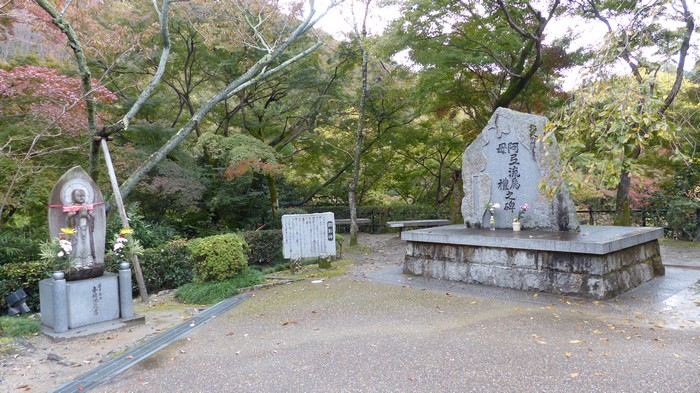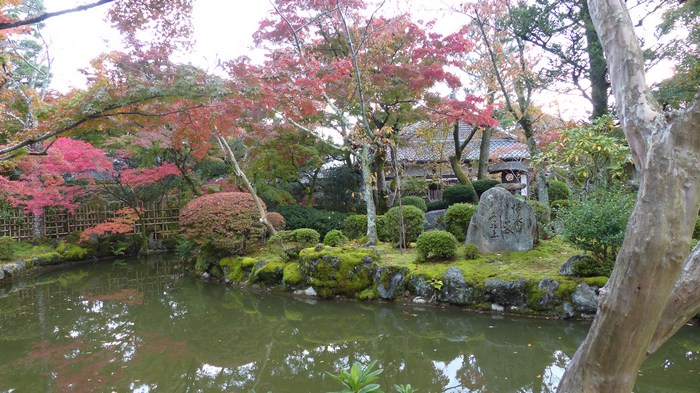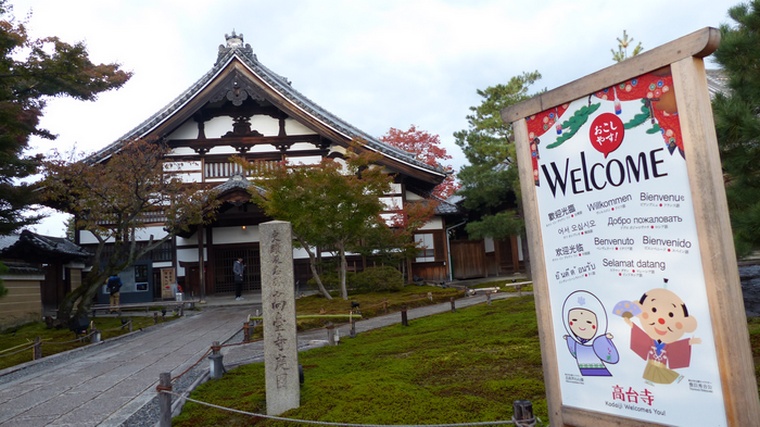 Kōdai-ji Temple of the Rinzai school of Zen Buddhism was established in 1606 by Nene, known also as Kita no Mandokoro.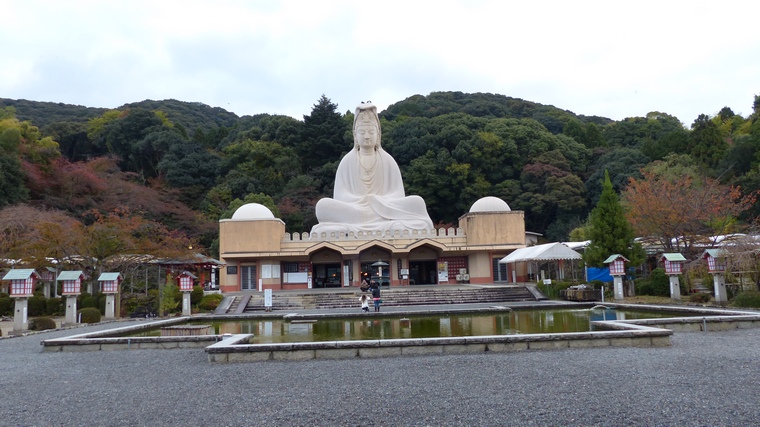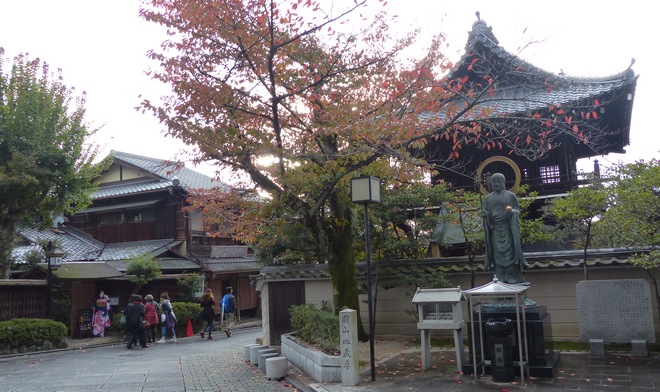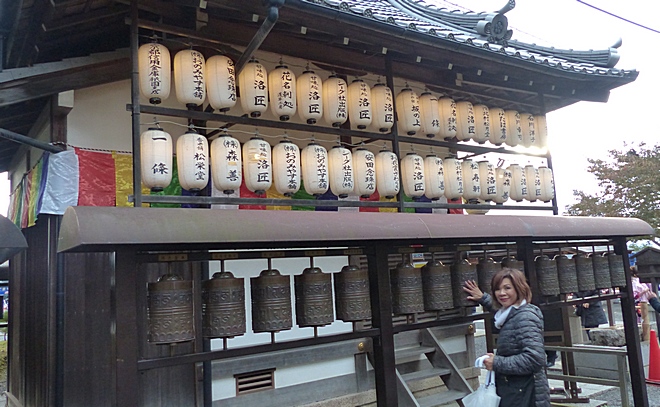 Per Tibetan Buddhists, spinning the prayer wheels have the same meritorious effect as reciting the prayers.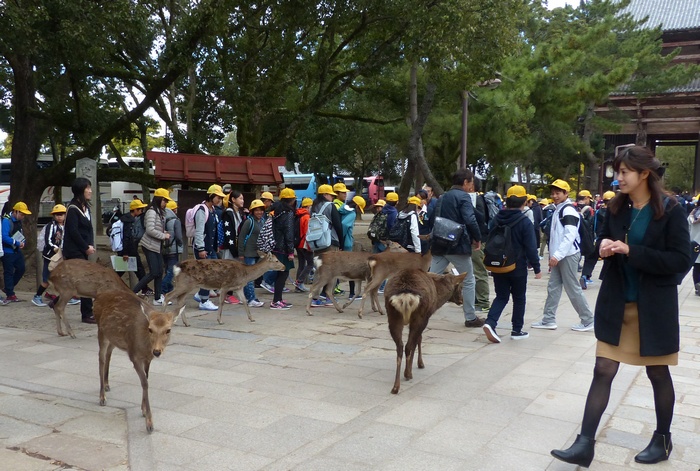 In Nara, 44 kms. from Kyoto, wild sika deers have been wandering around the city for centuries.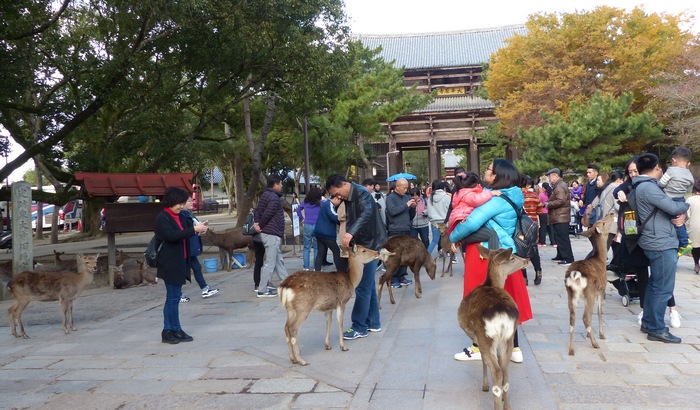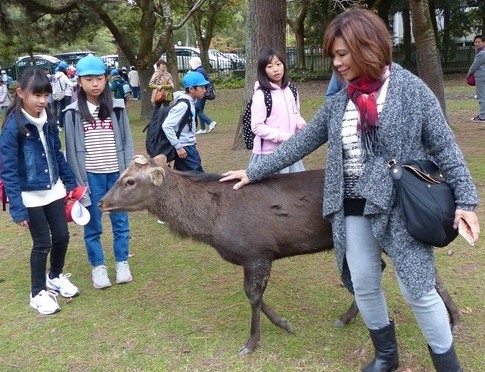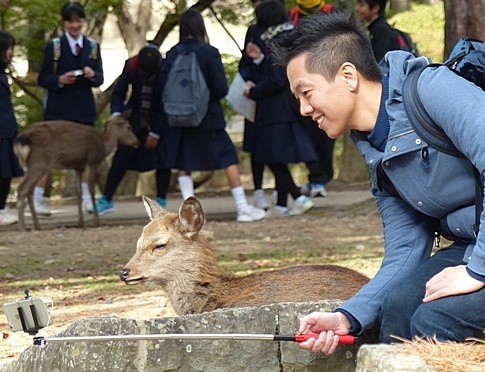 Nara Deer Park was established in 1300s and is one of the oldest parks in Japan. The guy on the right is taking a selfie with his favorite deer.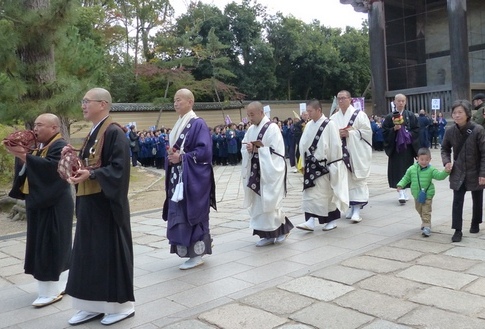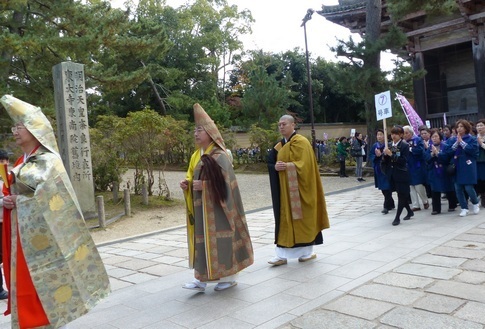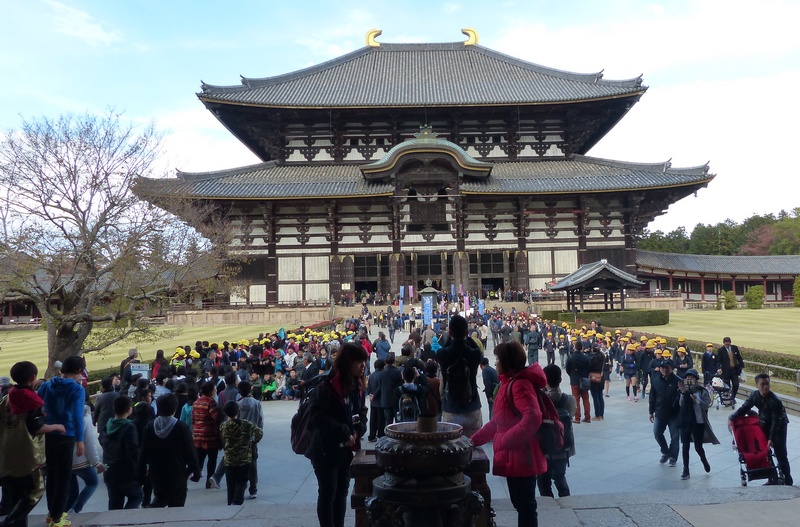 Tōdai-ji Temple can be dated to 728 when the complex was established by Emperor Shōmu.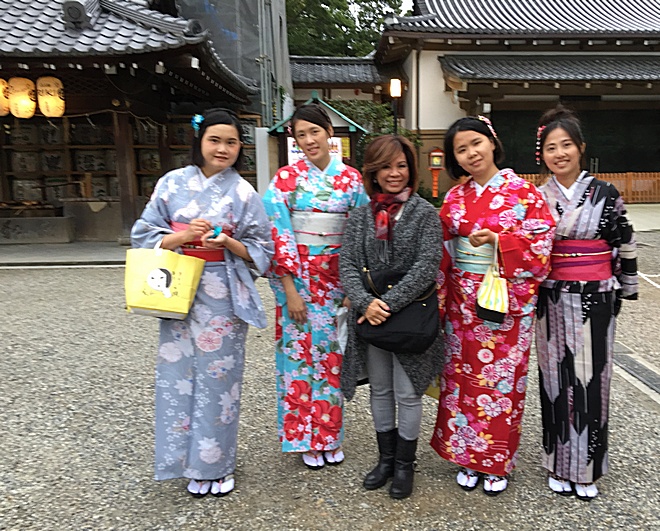 Gion is Kyoto's geisha and most traditional district. Cherry poses with lovely geishas.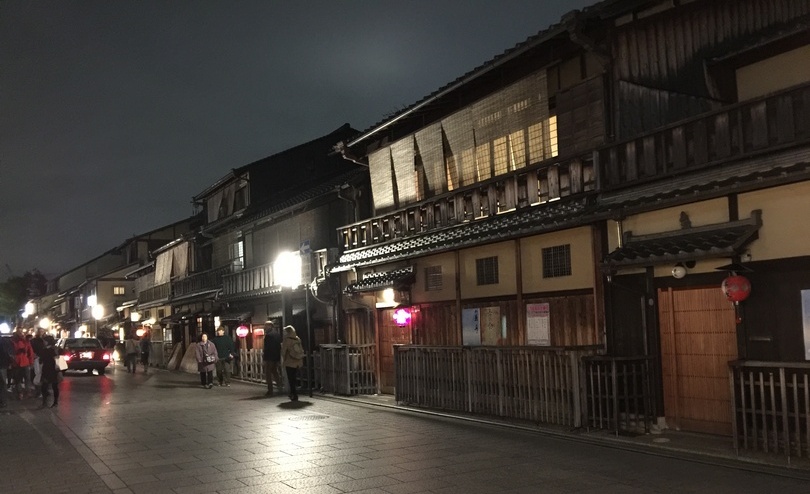 Walking Gion by night: a collection of narrow streets with old wooden buildings, teahouses and exclusive Japanese restaurants.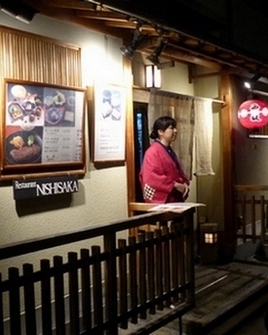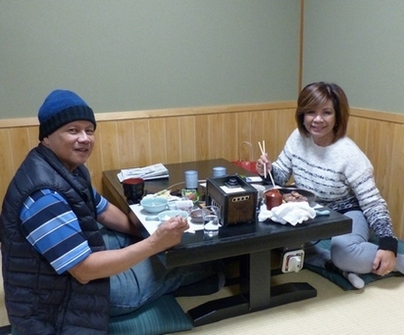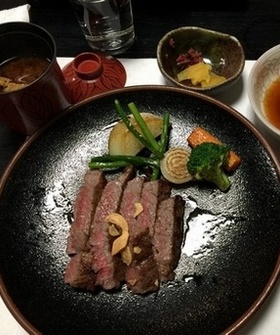 This was our most expensive dinner in Japan, but still just under $100.
Osaka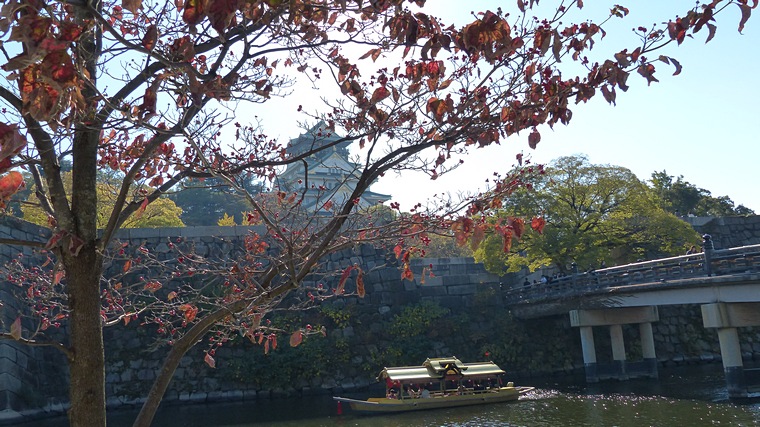 Osaka Castle was started in 1583 by Toyotomi Hideyoshi, completed in 1597 and passed to his son, Toyotomi Hideyori.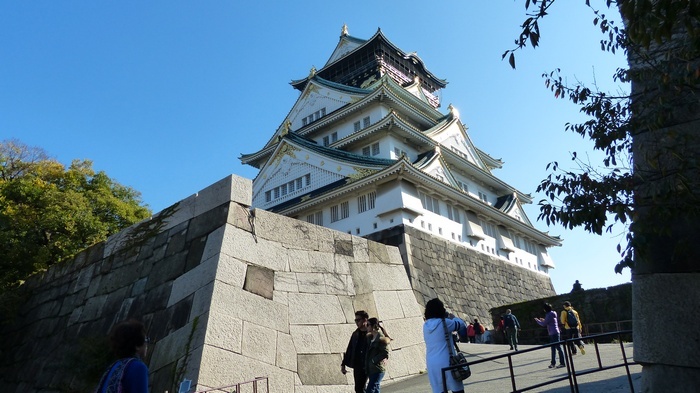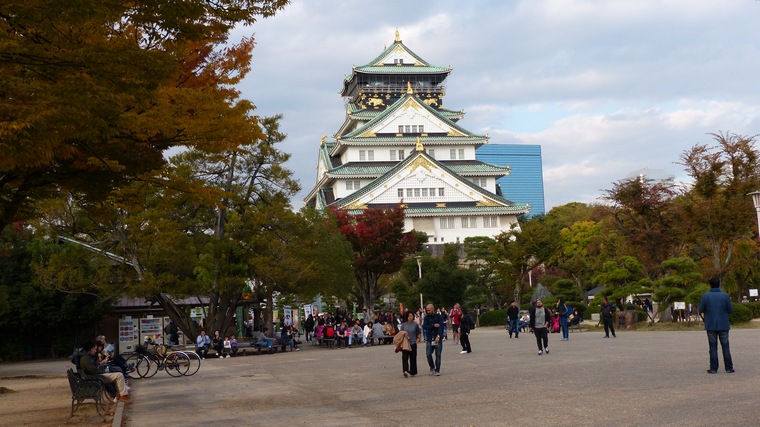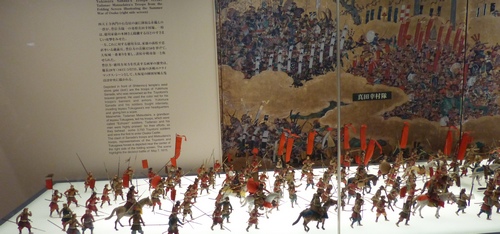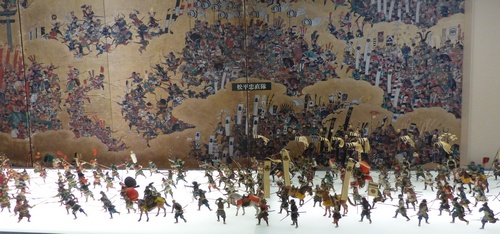 In 1615 Tokugawa Ieyasu's armies attacked and defeated Toyotomo Hideyori's forces. Osaka Castle fell to Tokugawa, and the Toyotomi clan perished.

The view of Osaka from the castle's observation deck.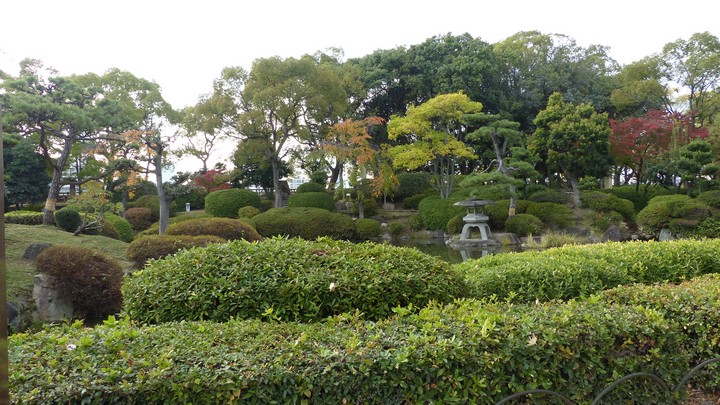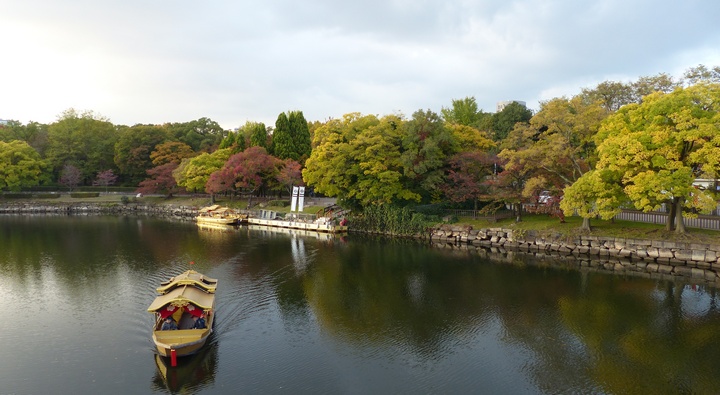 Colorful fall foliage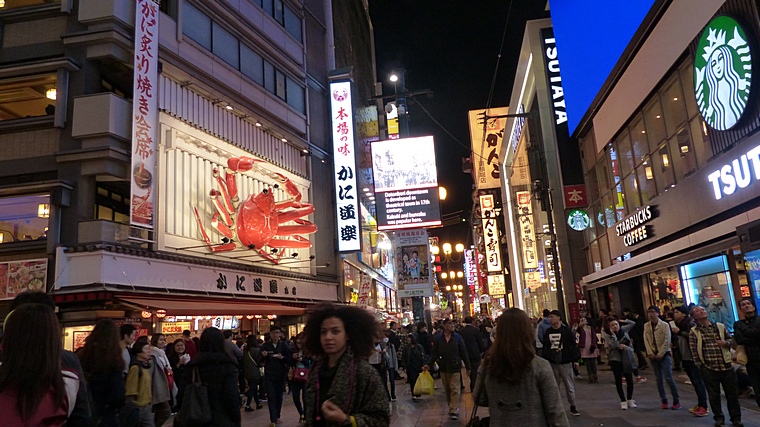 Dotonbori is a large scale Osaka downtown promenade full of restaurants, amusement facilites, stores and shops.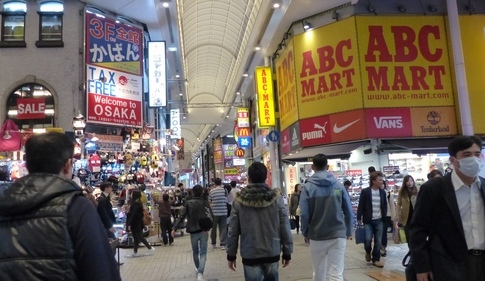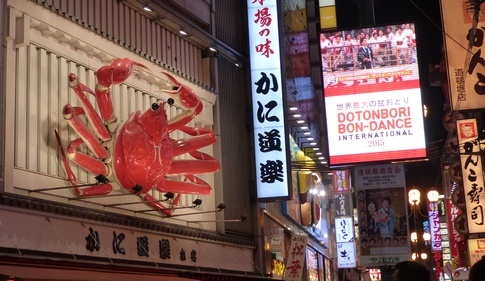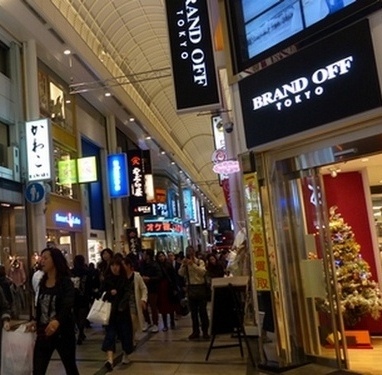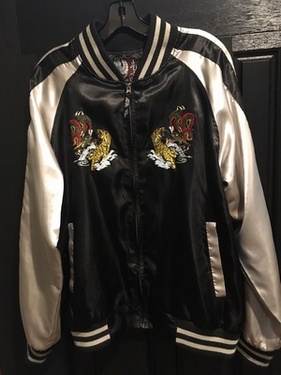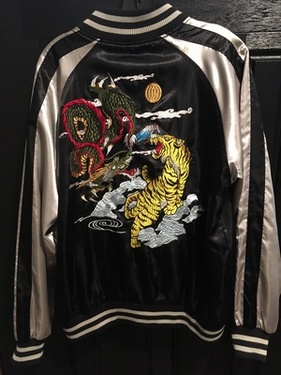 In one of the stalls, I got a sakujan bomber jacket with the embroidered dragon and tiger as a present for my son.
Hiroshima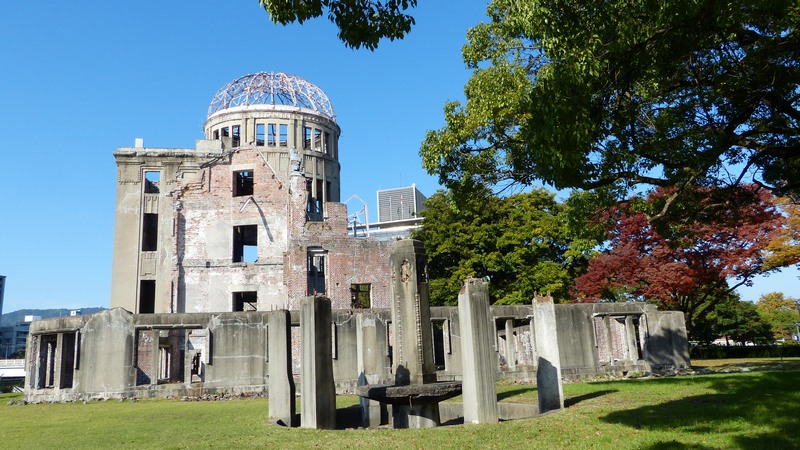 The Atomic Bomb Dome (Genbaku Dōmu) was the only structure left standing near the bomb's hypocenter.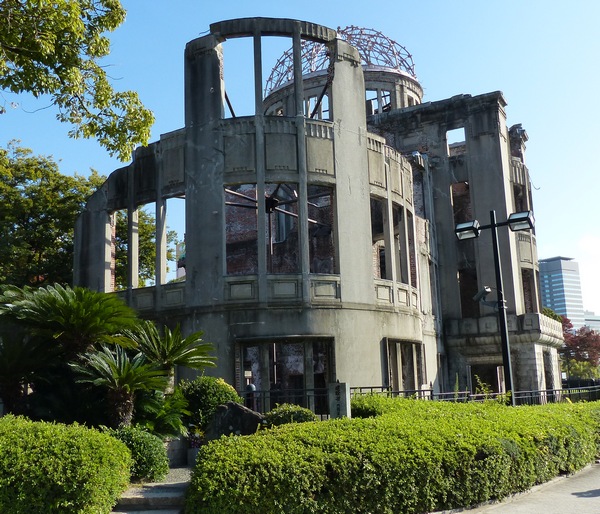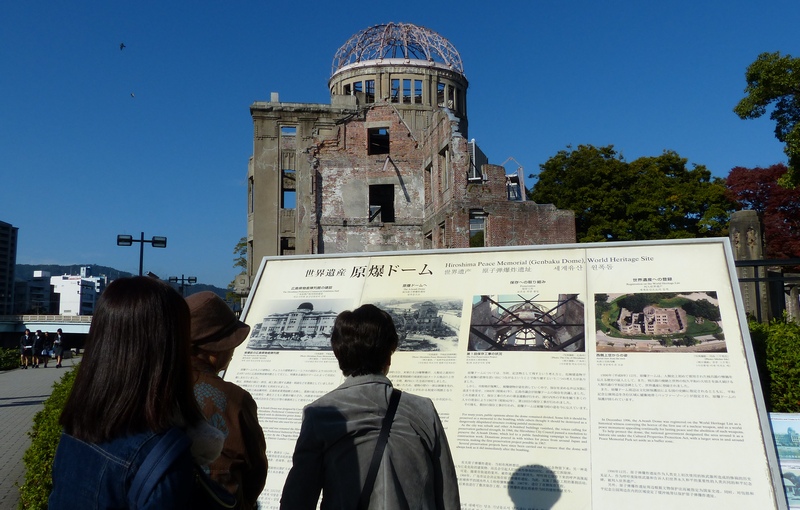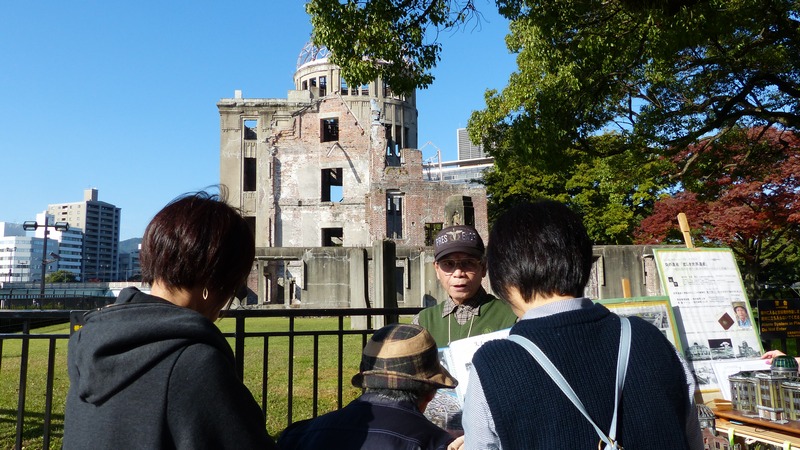 Okihiro Terao, a survivor, talks to people about his experience and his prayer for peace.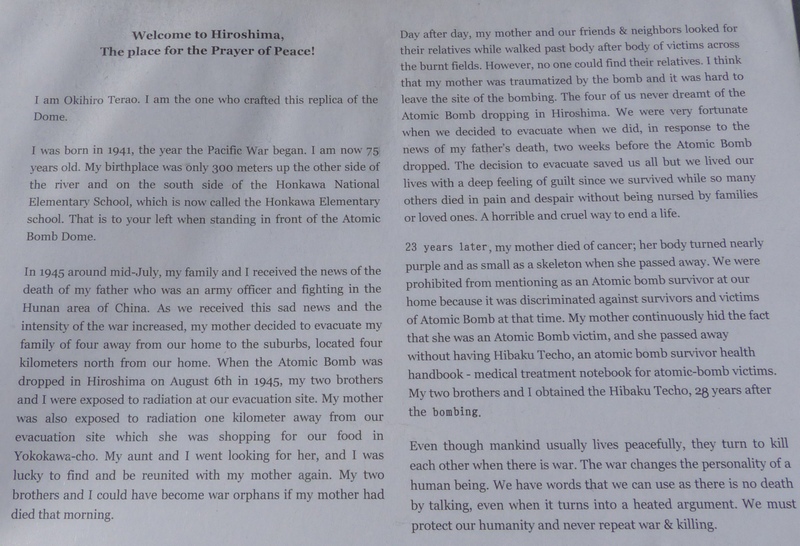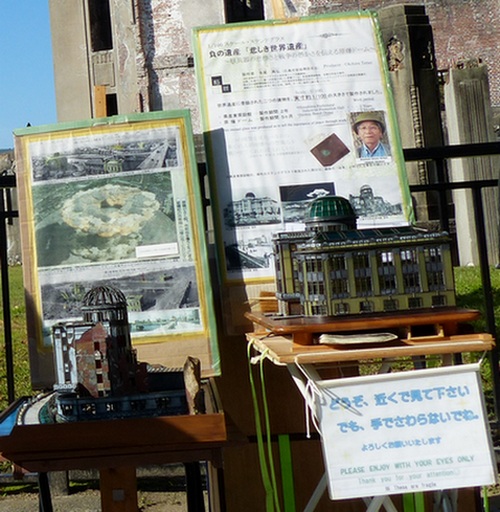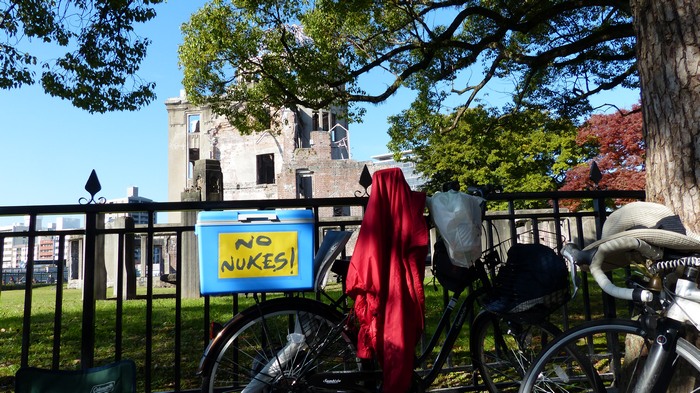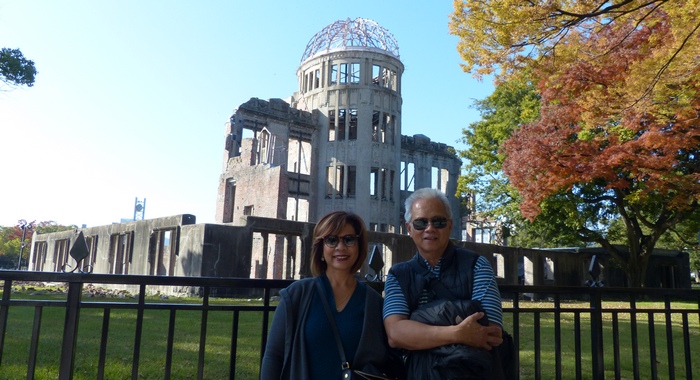 Yes, NEVER AGAIN NUKES!!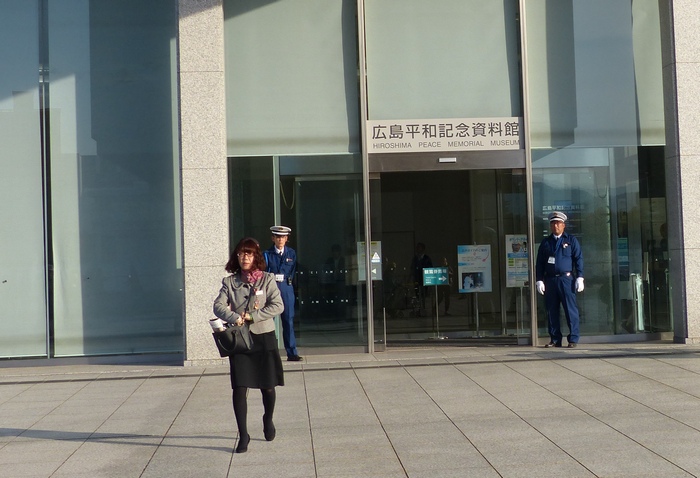 Hiroshima Peace Memorial Museum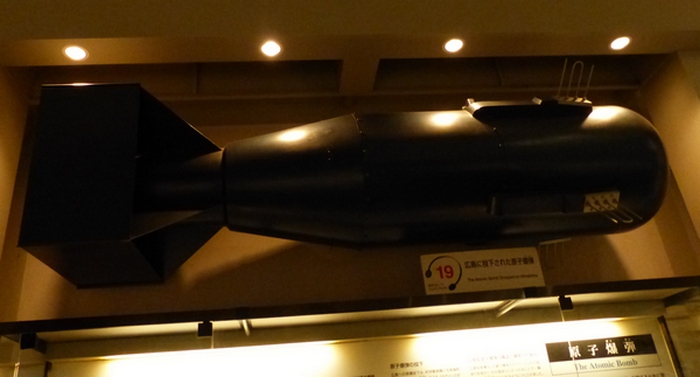 A replica of the atomic bomb, "Little Boy", that was dropped in Hiroshima.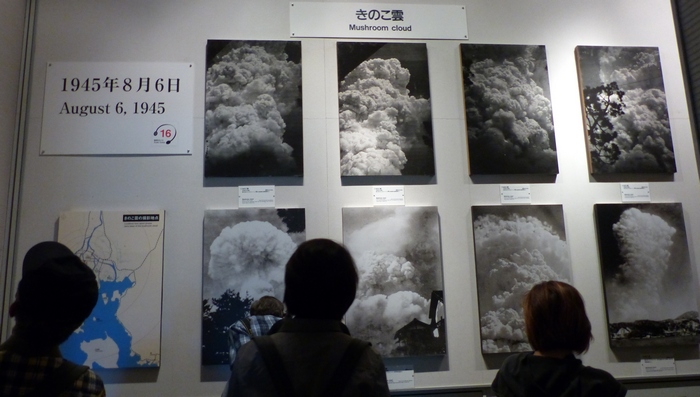 Over 70,000 people were killed instantly, and another 70,000 suffered fatal injuries from the radiation.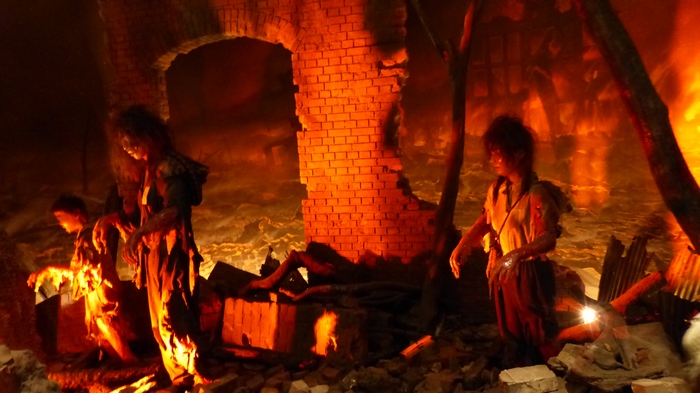 Shukkeien Garden's construction began in 1620 by the lord of Hiroshima. It was destroyed by the atomic blast and restored in 1951.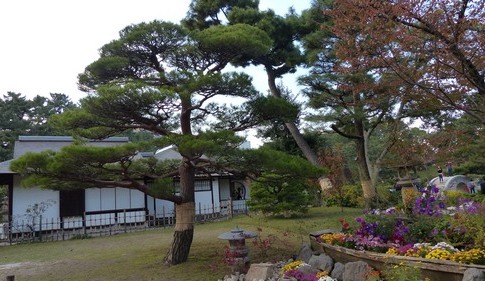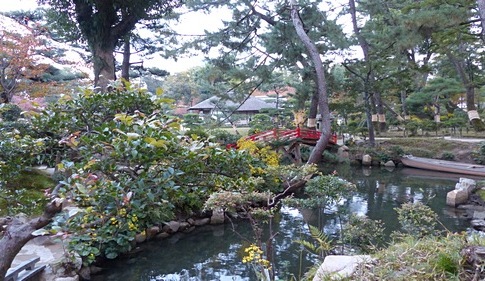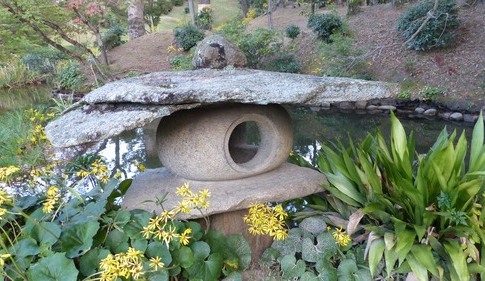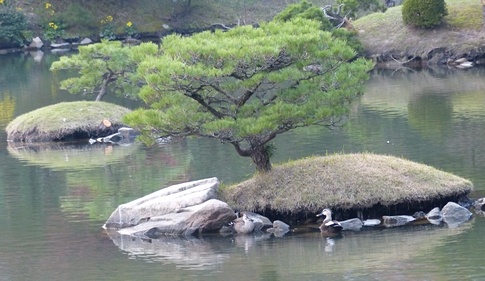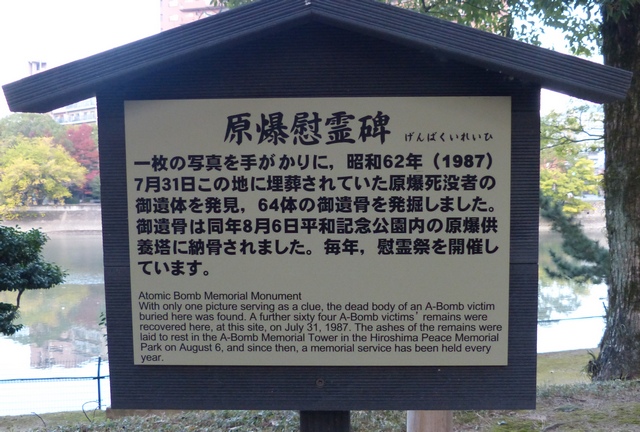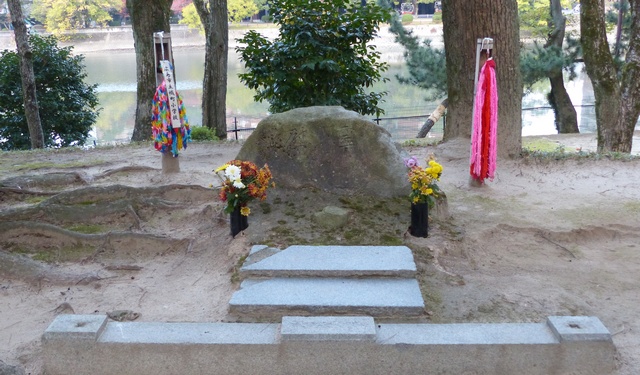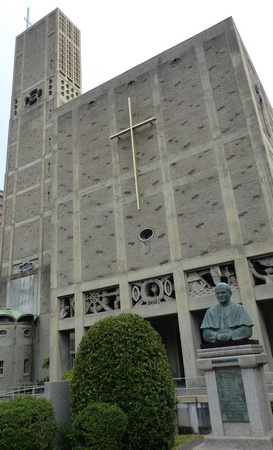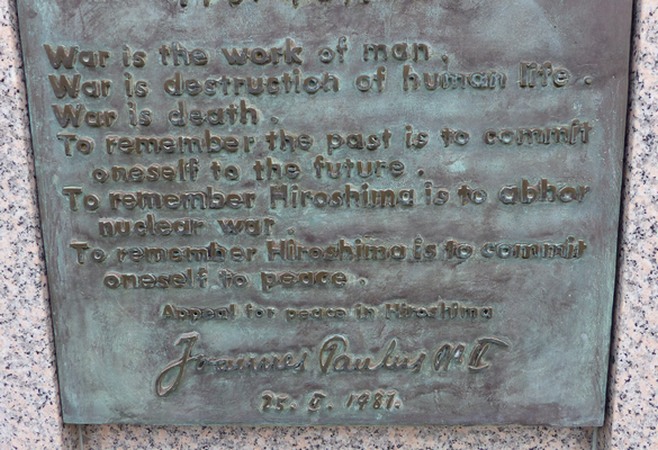 World Peace Memorial Cathedral (Noborimachi Catholic Church) was built in 1954 in remembrance of A-bomb and war victims.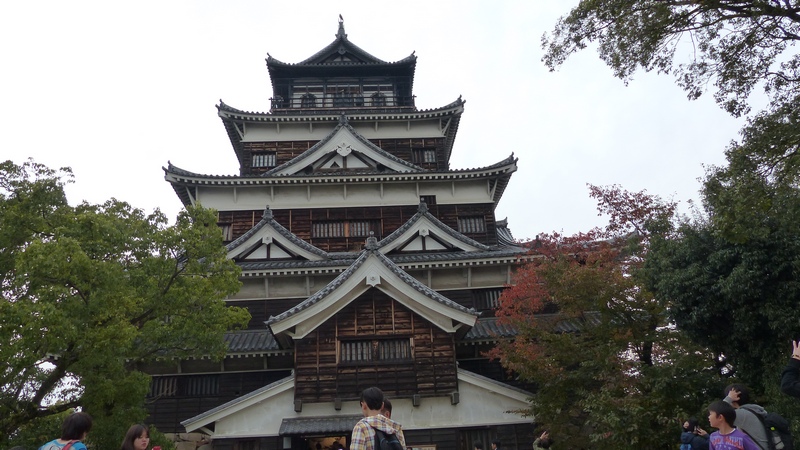 Hiroshima Castle was built by Mōri Terumoto between 1589 and 1599. Destroyed by the atomic bomb blast, it was rebuilt in 1958.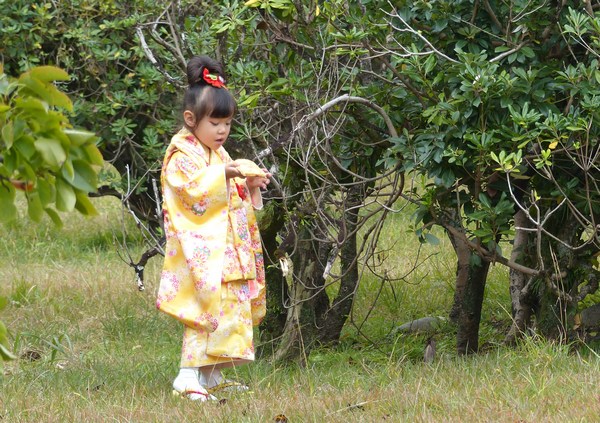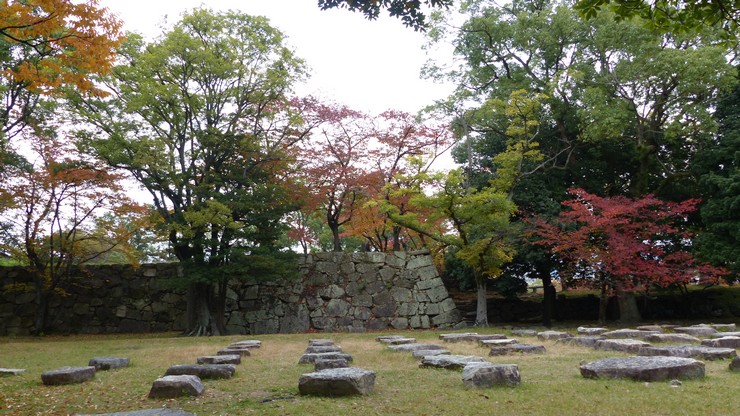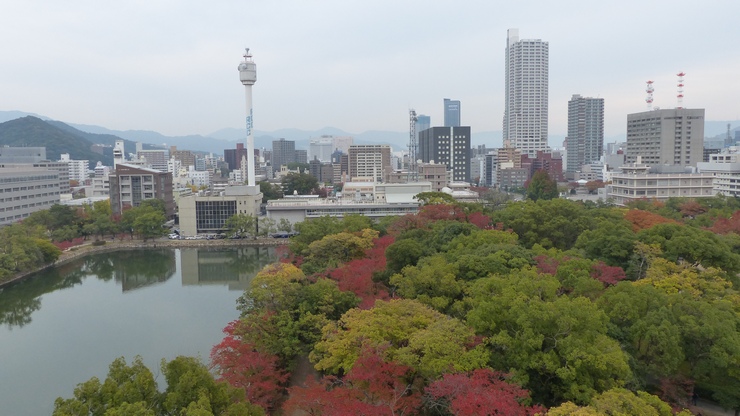 A view from the top of Hiroshima Castle. Hard to imagine that this city and its people were once almost obliterated.
Impressions/bits-n-pieces:
o Gilbert told me and I agree. The Japanese people are generally very polite, respectful and helpful. Many times we had asked for directions and everyone took the time to help us. Some even walked us for a few blocks all the way to the hotel or place that we were looking for. Paying your bill at a restaurant or hotel, the attendant gives you back your card with both hands with a slight bow and a thank you - "Arigato gozaimasu".
o Very clean and orderly, even on the busy subway (didn't see, but they have "pushers" to get people inside the train during the crowded peak hours). Safe to walk around any time of the day and night.
o I guess there is no "business casual" at work. The men are dapper in their business suit. (Even cab drivers wear a suit). The ladies dress up stylishly and with their high-end handbag and accessories.
o Hotel rooms are small and tight compared to US, even a Motel 6. Just a place for the bed, no armoire for clothes or walking space. But the toilet with bidet and shower are nice and clean.
o One event I wanted to see, but missed because of the schedule, was a professional sumo tournament. The governing body, the Japan Sumo Association, holds six tournaments every year: three in Tokyo (January, May and September) and one each in Osaka (March), Nagoya (July) and Fukuoka (November). Maybe next time. Going by Gilbert's record, I still have 10 chances to see one:)
o Finally, if you haven't been, I give a thumbs up and highly recommend a visit to this beautiful island nation.
.