Touring Japan on JR Shinkansen Bullet Trains
by Gilbert Joven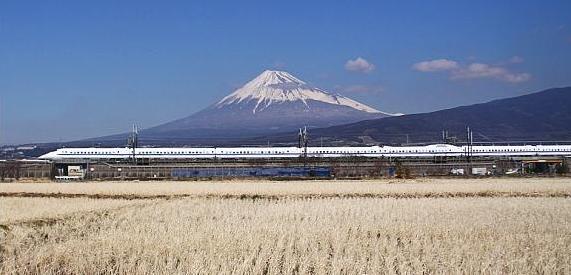 Traveling with my new family is a lifetime passion since I retired from Nestlé almost 10 years ago. Camille is my second wife/partner-in-life as my first wife, Tessie, passed away in April 2002. I have three children with Tessie and they are now all professionals. Mylah is a Doctor of Dermatology at Makati Medical Center; Erwin is Executive Chef* of Vomo Resort in Fiji; and Mark is a Manager in a computer company in Manila.
[*Web note: click for "Positively Filipino" magazine article on Erwin]

Camille was introduced to me by my kabatch Usec Rolly Reyes who was then with the Dept. of Tourism. Talagang magaling na matchmaker itong si kabatch! Camille was then the Consultant on Destination Marketing with DOT, while finishing her Masters in Entrepreneurship at AIM. Camille and I got married in Sept. 2005. We are both retired and we have a son, Julian, who is now 7 years old and studying at La Salle Zobel here at Ayala Alabang Village. Julian has been traveling with us ever since he was three months old and he has already lived in 38 different hotels, here and abroad.
Our latest travel was in Japan on April 26, 2014. This was our fifth travel there and we love it not only because of the nice weather and beautiful places, but also because the people are so helpful, honest and respectful. Getting a 14-day JR pass for unlimited travel via the JR Shinkansen (Japan Railway Bullet Trains) was one of our best moves on this trip. The JR Shinkansen Bullet Trains are the fastest trains in the world using the MAGLEV - Magnetic Levitation technology.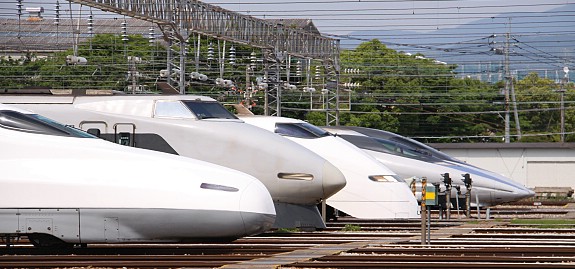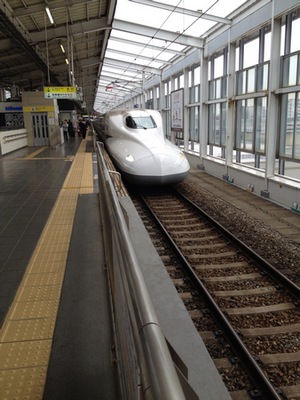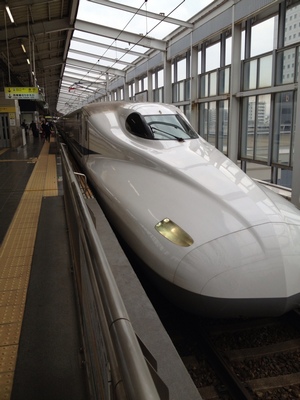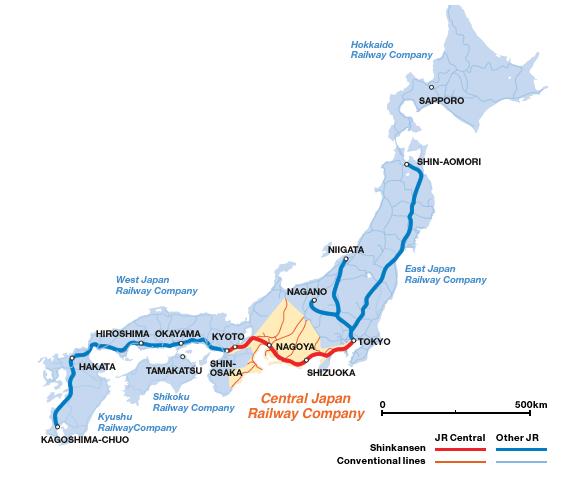 KURASHIKI CITY
Our first tour is the quant city of Kurashiki. This can be reached in 15 minutes using a JR sub-train from Okayama. Kurashiki is a well preserved city since the old Edo period. It became known for its textile trade like high quality denim jeans. We took a nice boat ride along the Old Canal, visited the Ivy Square Garden and some museums.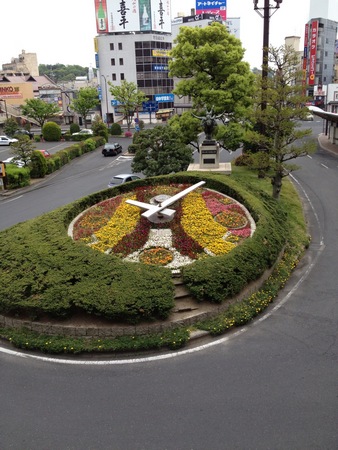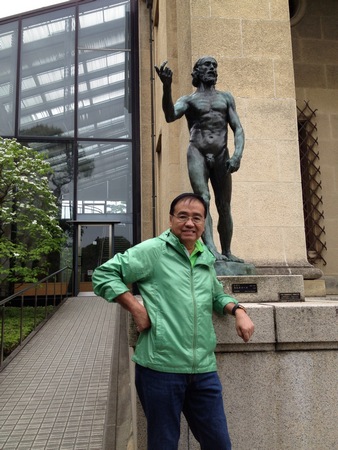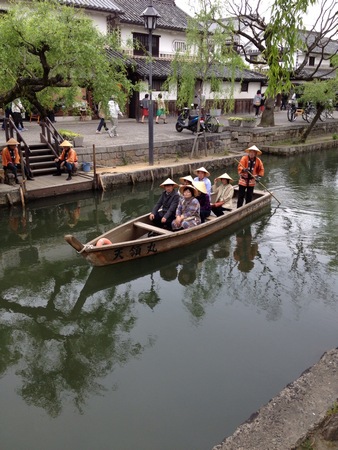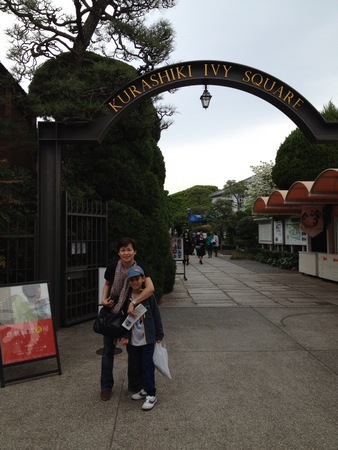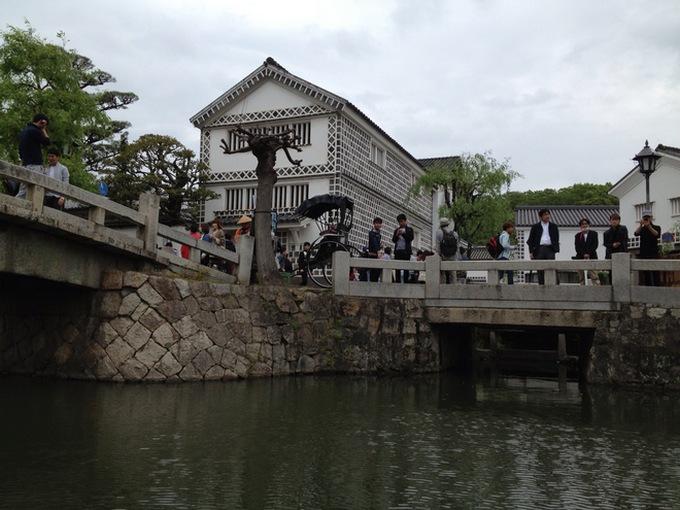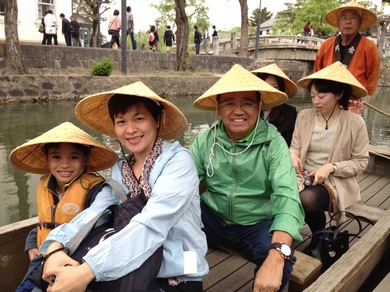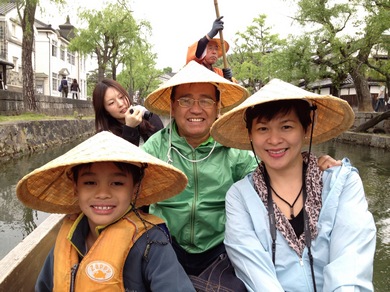 From Okayama, we took a JR train and ferry to Naoshima. Naoshima is an Art Island with art pieces scattered over the island, with the Chichu Art Museum, the best contemporary art museum in the world. Designed by Japanese Architect Tadao Ando, the museum itself is an art piece and it houses the works of Claude Monet, James Turrell and Walter De Maria.

The Naoshima Pumpkin is The Icon of Naoshima Island, created by avant-garde octogenarian Japanese artist Yayoi Kusama, whose designs were adapted by Louis Vuitton.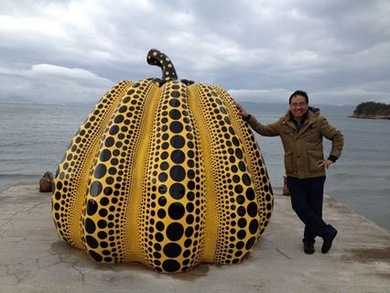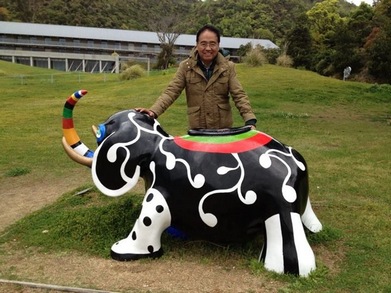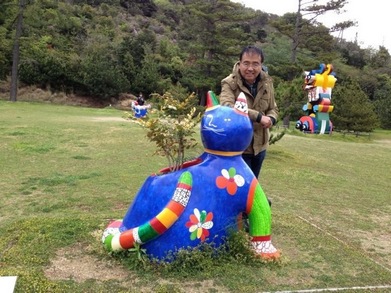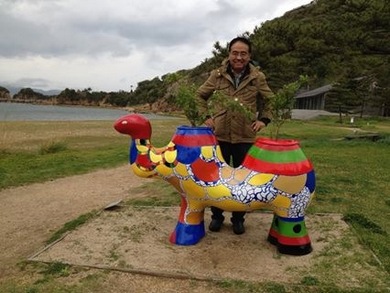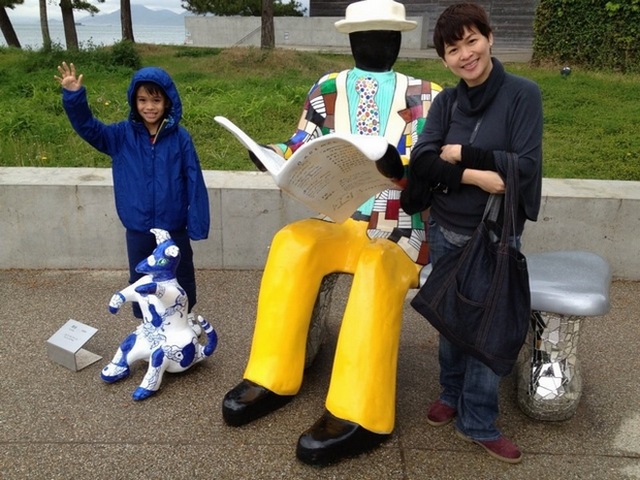 KORAKUEN GARDEN
From Okayama, we took a bus to see the KORAKUEN GARDEN, one of the three most beautiful gardens in Japan.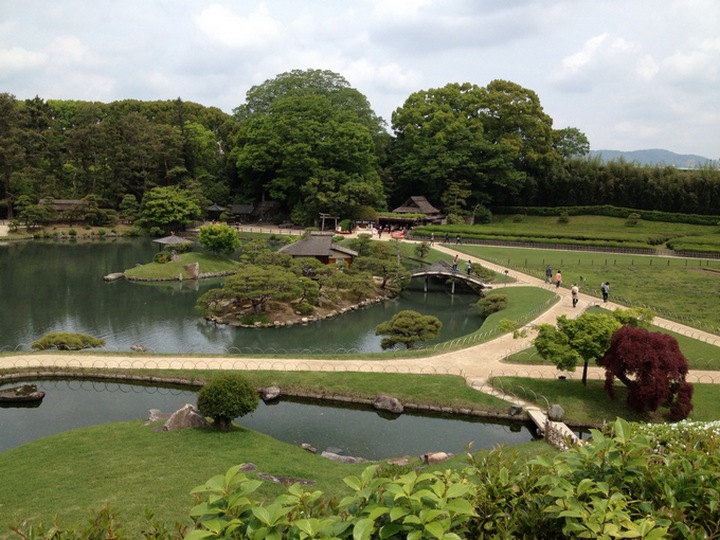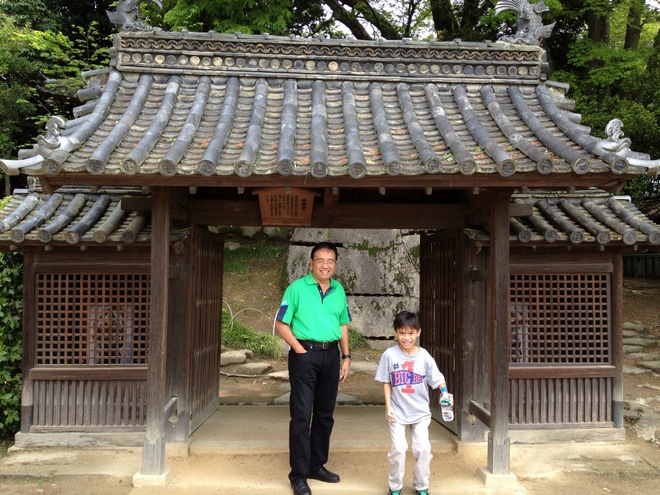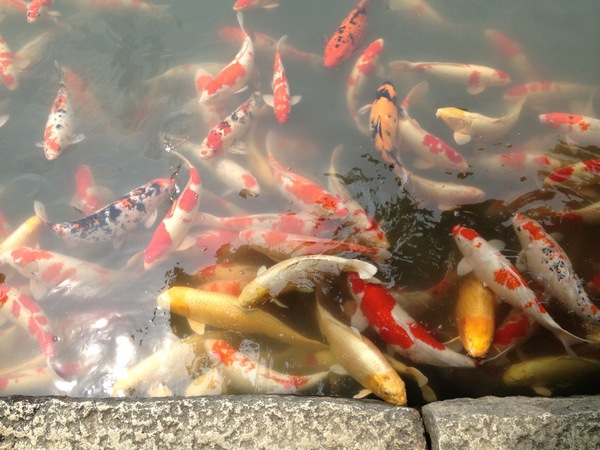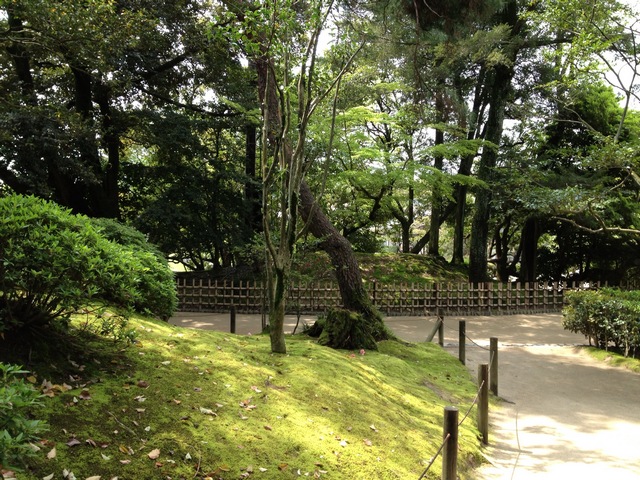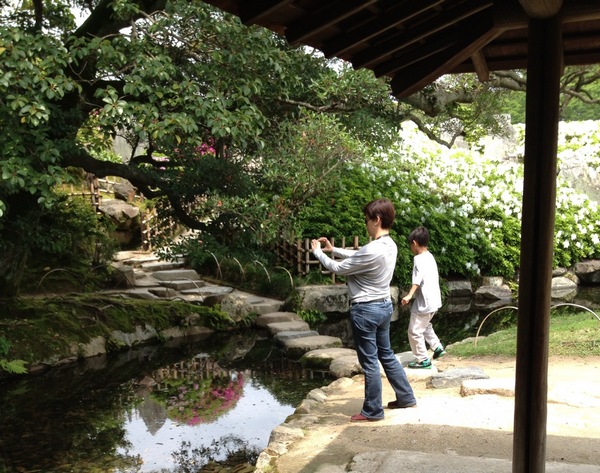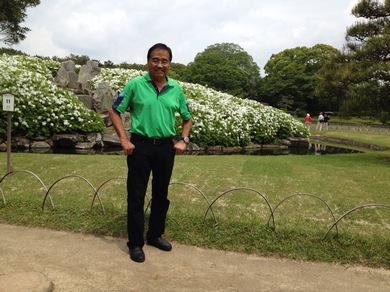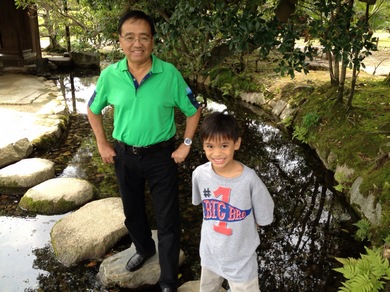 From Okayama, we took the JR train to Nagoya where we stayed for the night. The following day we traveled to Tokyo via JR Shinkansen. We stayed at the Hotel Asia Center in Tokyo. We visited the Tokyo Tower, Odiba, Roppongi Hills, SHIBUYA, Ginza in Tokyo.

TOKYO TOWER
360 degree view of Tokyo.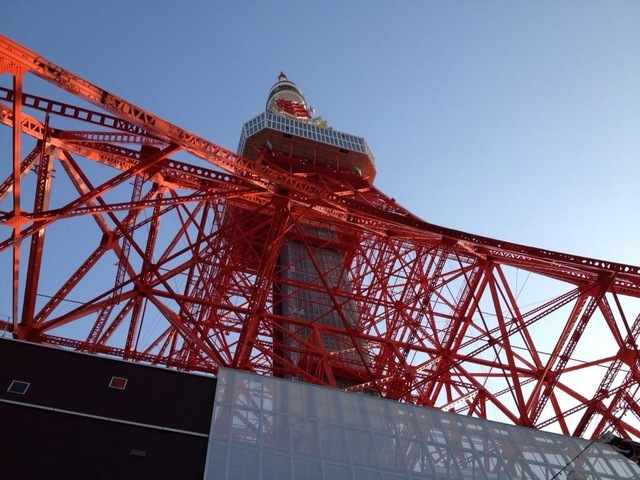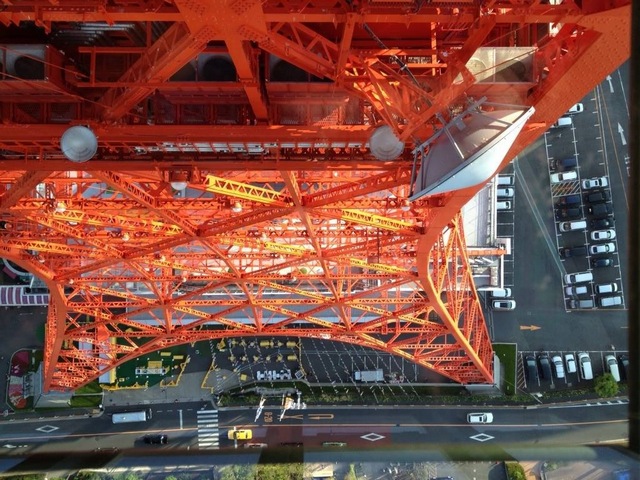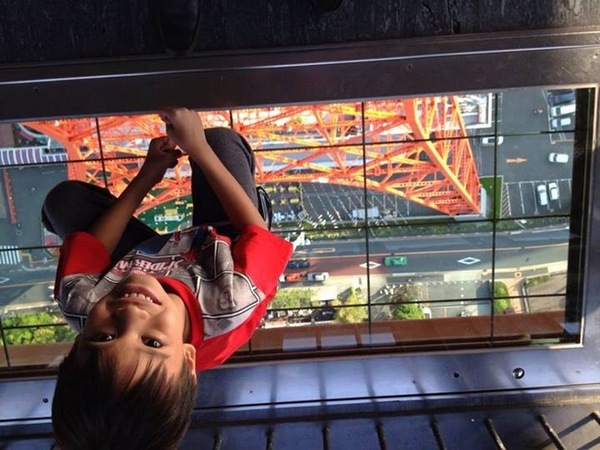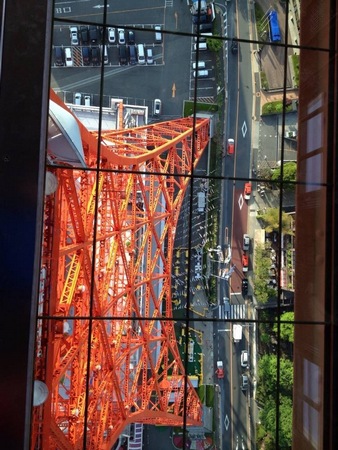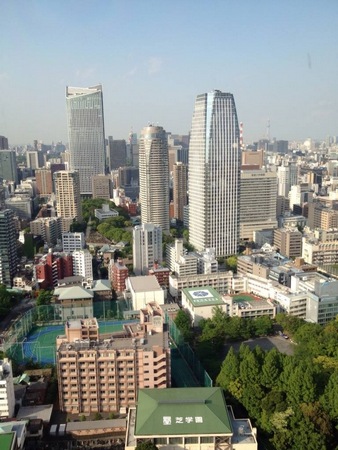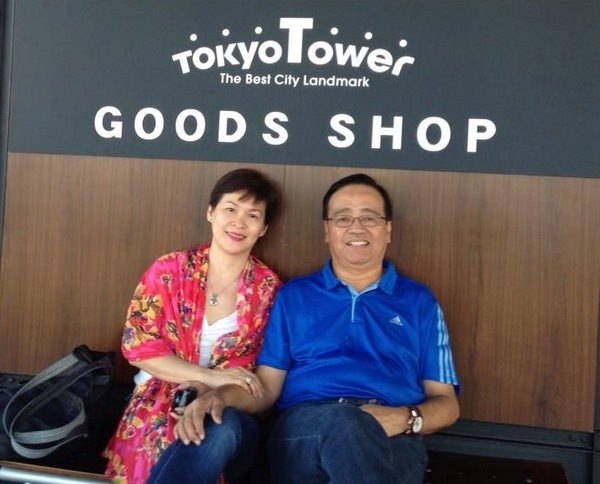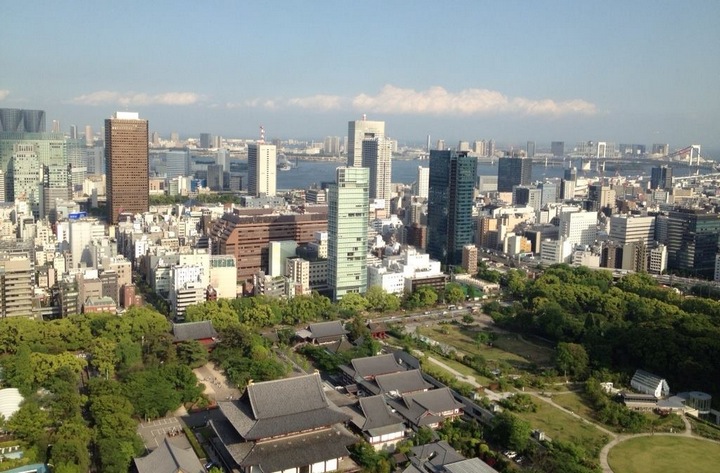 ROPPONGI HILLS
We relaxed on the natural grass that is so cool, clean and no dust at all.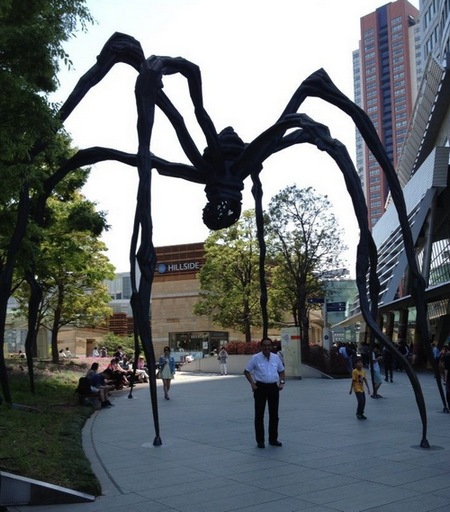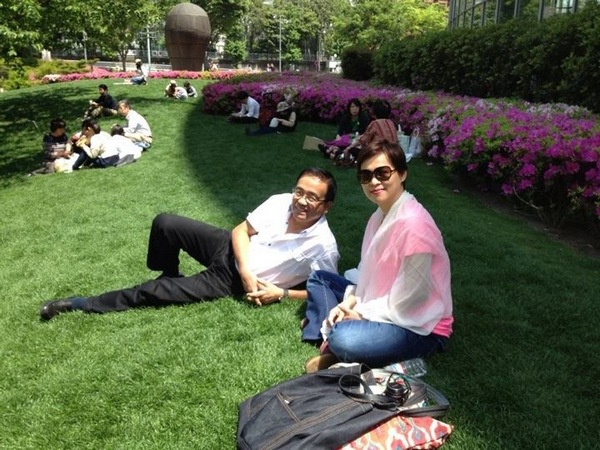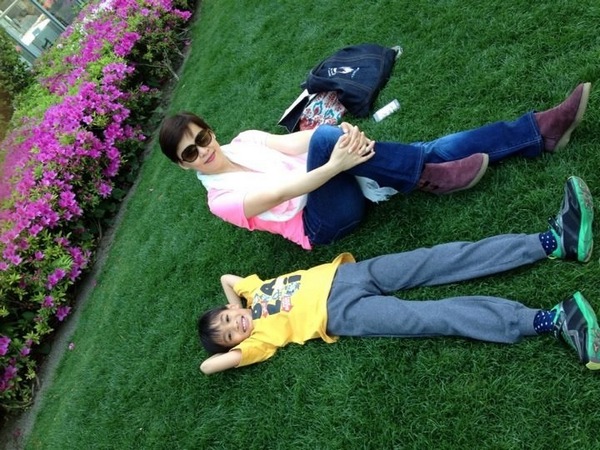 SHIBUYA
The SHIBUYA Crossing is a very large pedestrian crossing and one of the busiest crossings in the world. It is also where Hachiko, Japan's most famous Akita Dog, is enshrined. Hachiko waited at the same location in Shibuya Station for his master every single day for 10 years, not knowing that he had died from brain hemorrhage.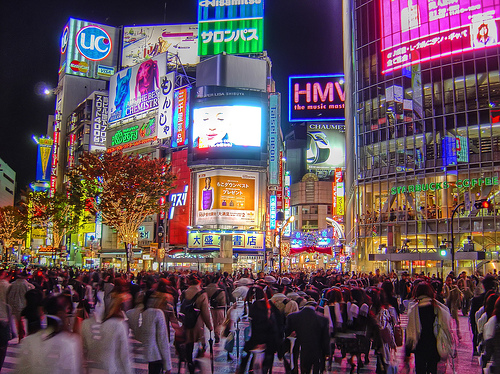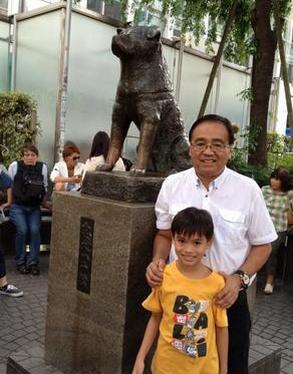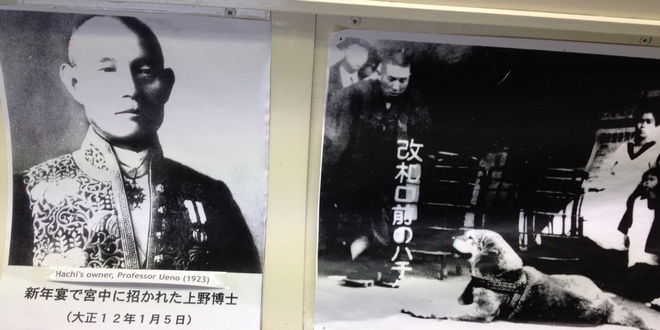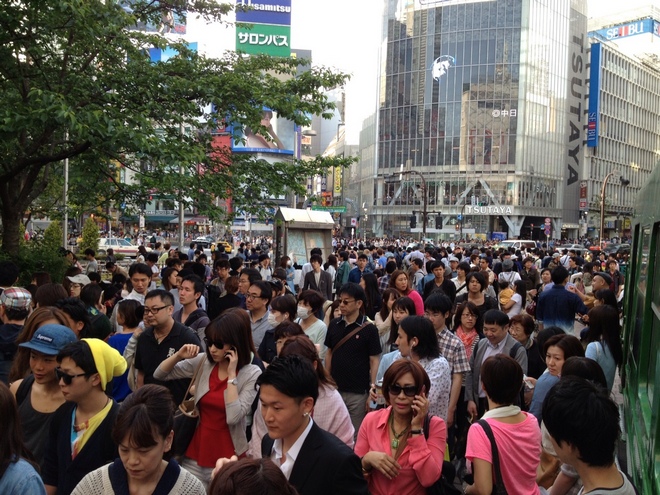 From Tokyo, we took the JR Shinkansen to Fuji. In Fuji, we experienced staying in a traditional Japanese room with tatami mats and slept on a Futon and meals on a Japanese table. Our hotel had a clear view of Mount Fuji.

FUJI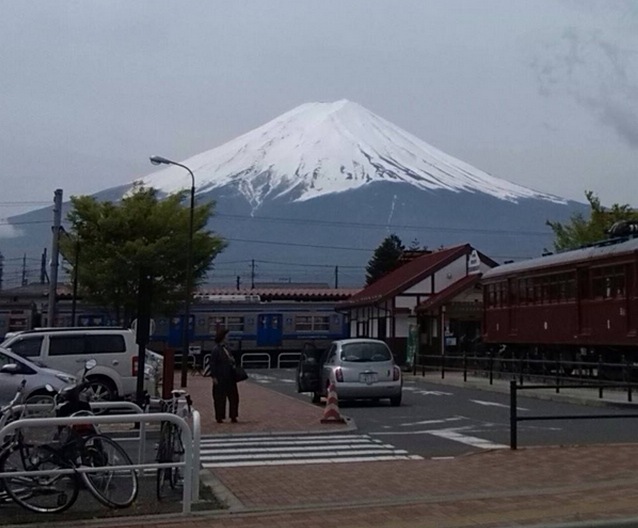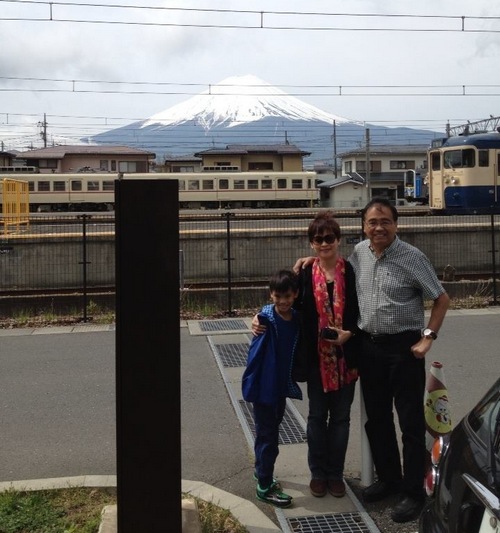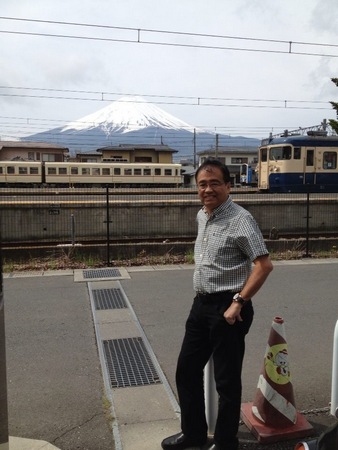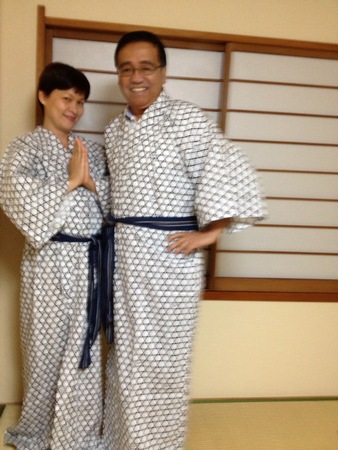 While in Fuji, we also visited SHIBAZAKURA.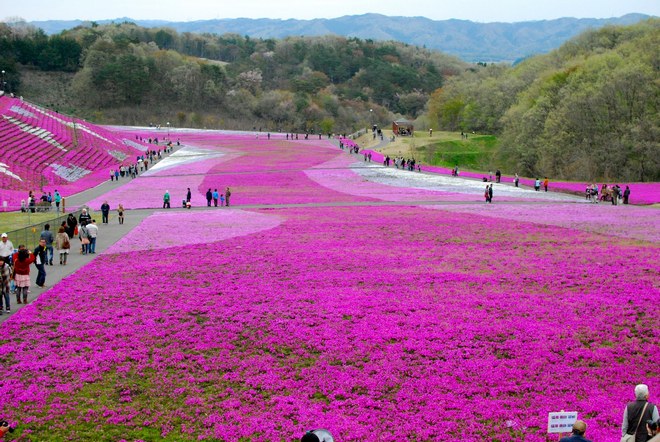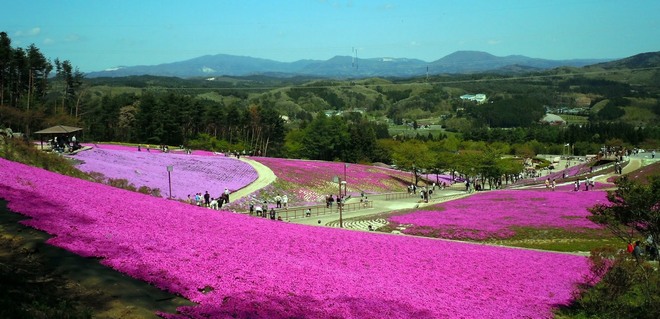 From Fuji, we went back to Tokyo and took a JR train to Nagoya. From Nagoya, we took a sub-train to TAKAYAMA.


TAKAYAMA
Takayama is best known for its inhabitants' expertise in carpentry. It is also famous for the Takayama Festival in October.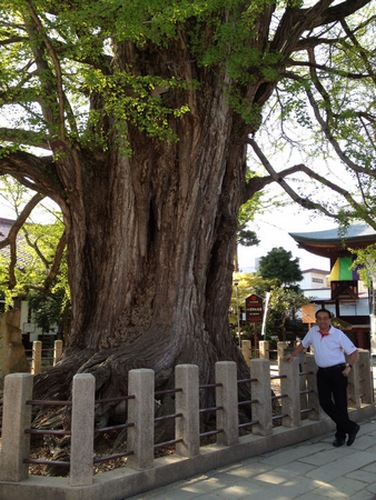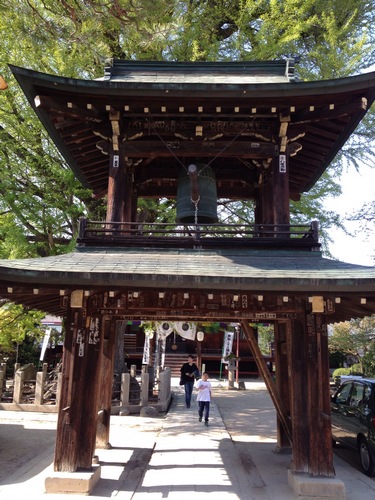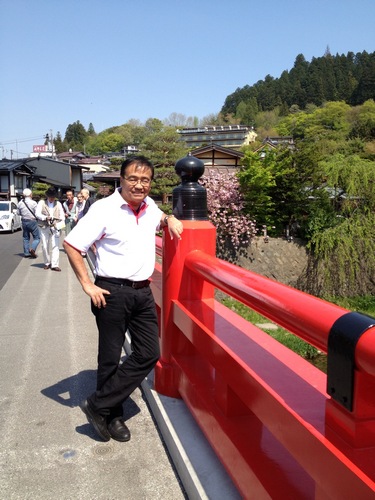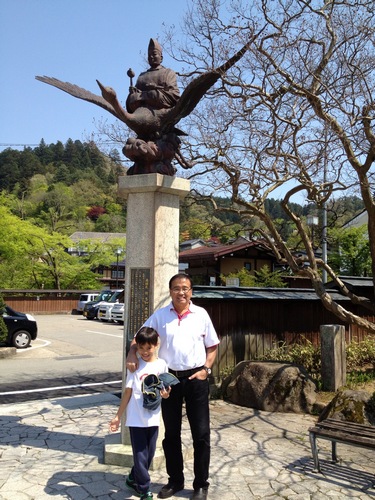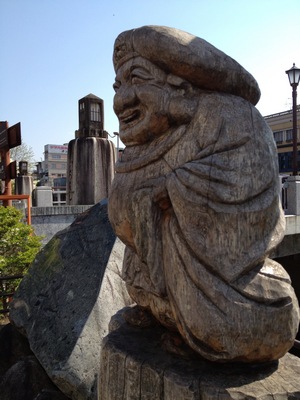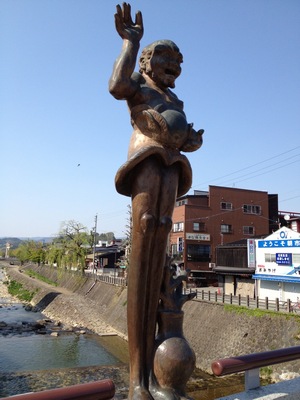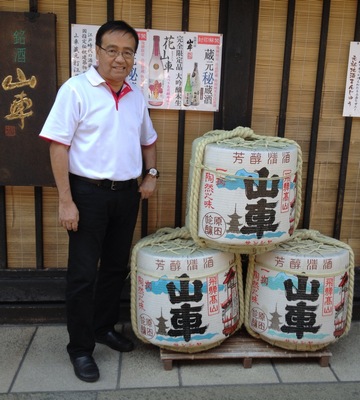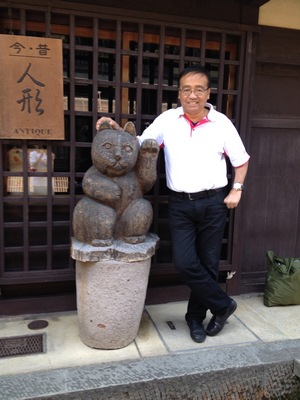 From Takayama, we went back to Nagoya, then to Osaka the following day.

From Osaka, we took the JR train to Kyoto. From Kyoto, we took a sub-train to ARASHIYAMA where we visited the SAGANO BAMBOO FOREST.

SAGANO BAMBOO FOREST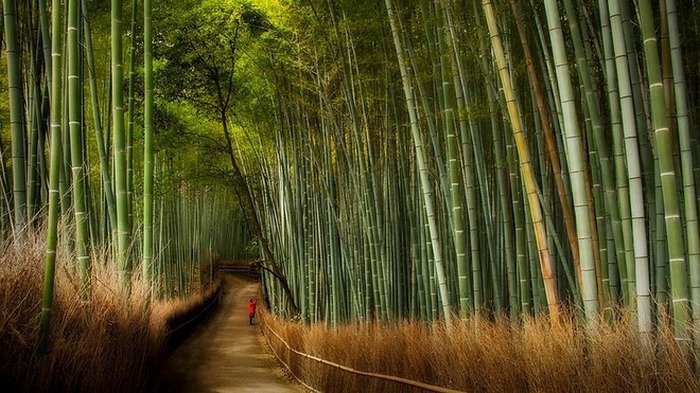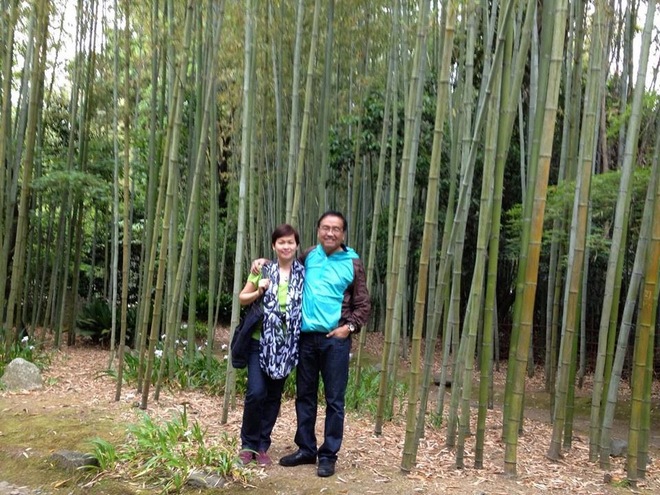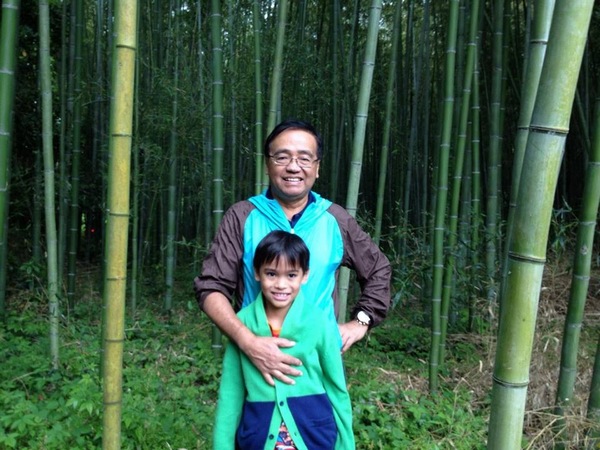 We went back to Kyoto and took the bullet train to Osaka

OSAKA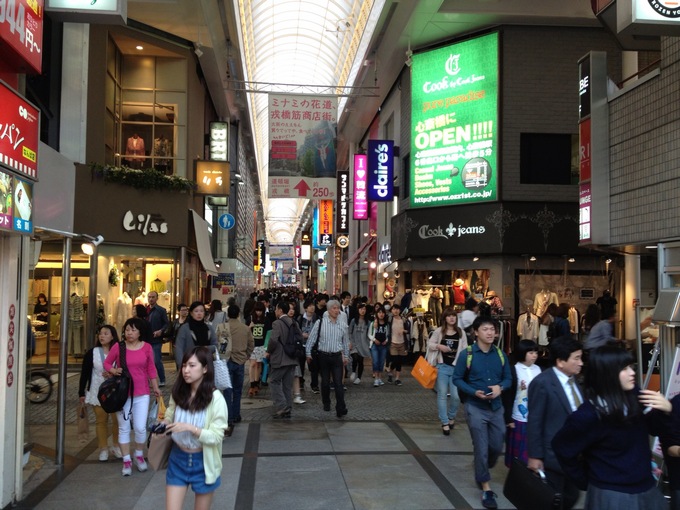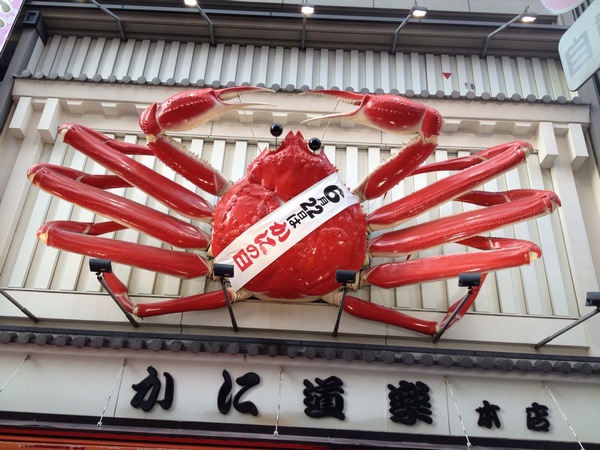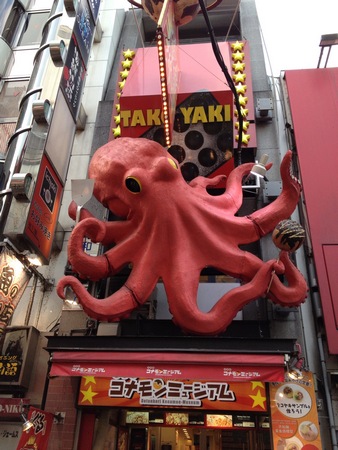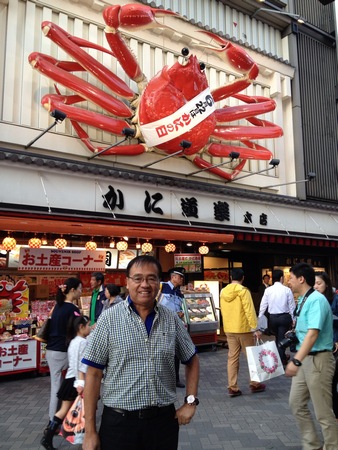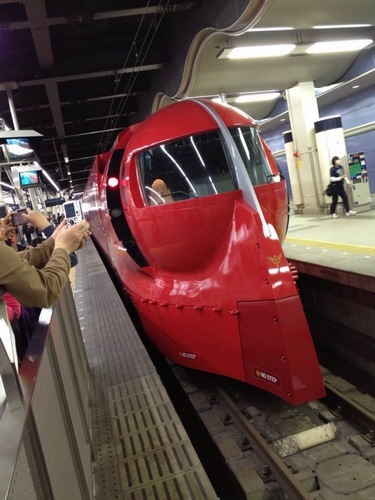 We ended our Japan Trip on May 10, 2014. What an experience, maybe next year uli!