Richard Noel, Carl Zabat's son, is Colorado HS valedictorian
by Carl Zabat
On May 23, 2019, Richard Noel M. Zabat, only child of Brod Carl (Diliman Batch 83-E) and Merci Zabat, graduated with 700+ of his senior batchmates from the Cherokee Trail High School in Aurora, CO.
During his 4 years there, Richard never received any grade lower than an A, and together with 9 others from his Class of 2019, graduated as Valedictorian of his class. Additionally, Richard completed the International Baccalaureate (IB) Program, which is one of the hardest, most challenging, and most academically grueling high school programs in the US and in the world. The classes studied under this program are all college-level classes, much like Advanced Placement (AP) courses, except a bit more difficult, and the student must pass rigorous, standardized tests at the end of the year in order to pass and receive any credit. Those that fulfill all the requirements of the program receive an International Baccalaureate Diploma upon graduation, issued by the program's HQ in Geneva, Switzerland, and a gold-colored stole that they wear over their toga.
Richard also received a medal for being an AP Scholar with Honor, and a stole for being a member of the National Honor Society. So when he graduated, he looked like a "General" with all his awards and decorations, compared to most of his classmates who wore blue togas alone without any colorful decorations! With all the AP and IB courses he completed, Richard is expected to receive approximately 24 to 36 college credits prior to attending University of Colorado, Boulder as a freshman this coming fall. He will be taking Integrative Physiology as his pre-med course.
CHEERS to Richard and his very proud parents!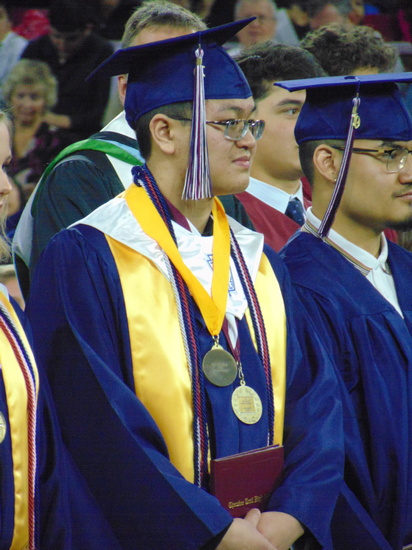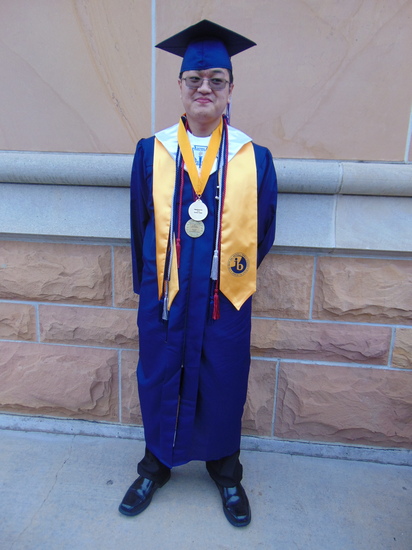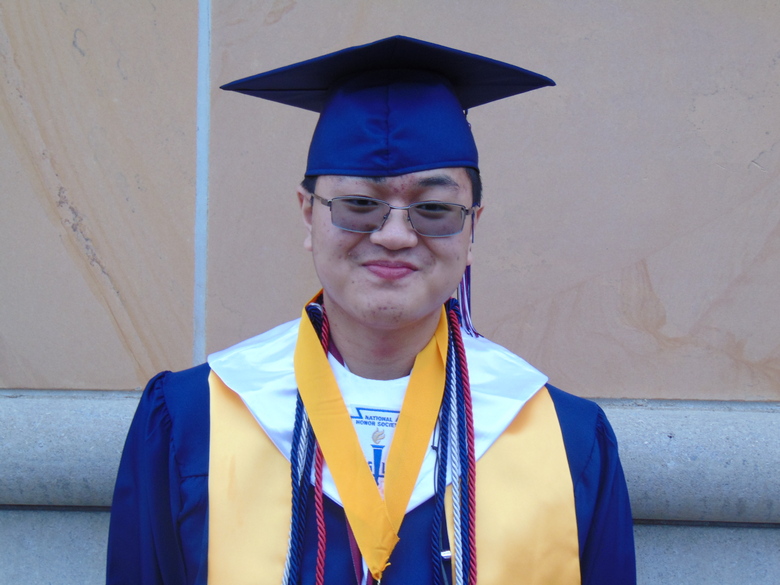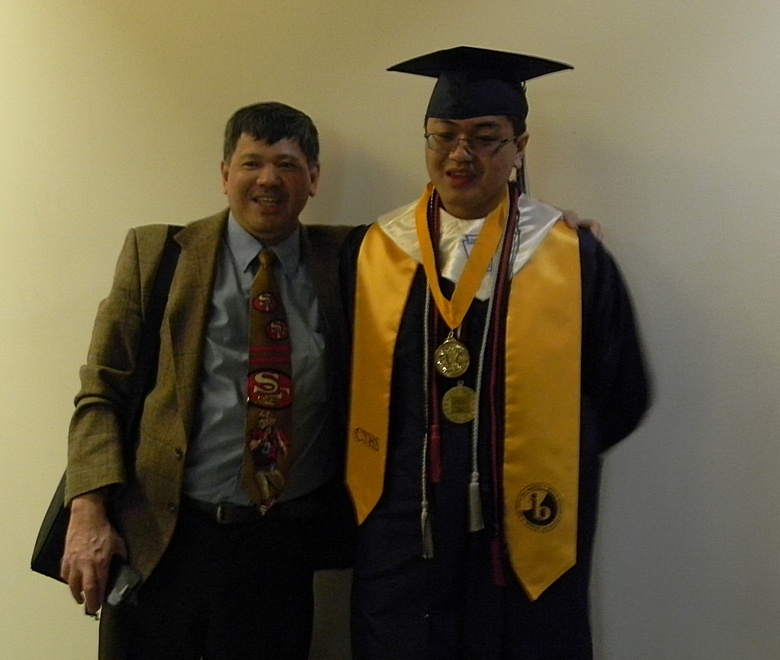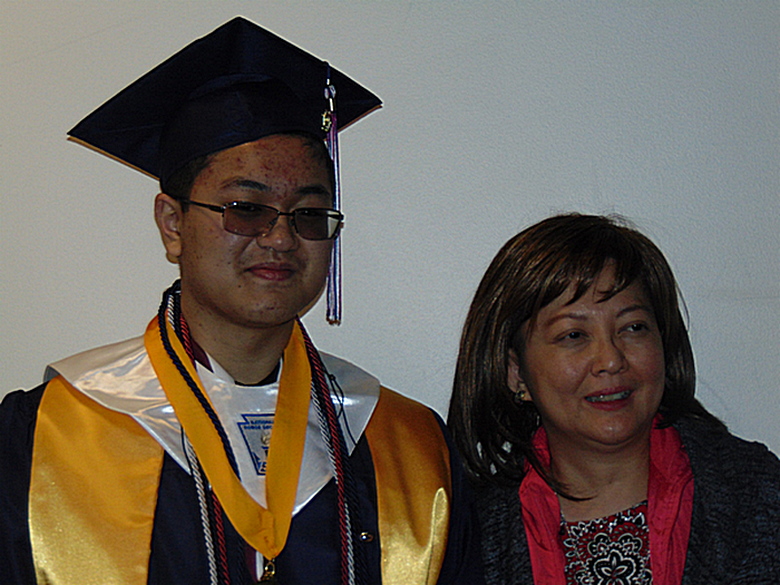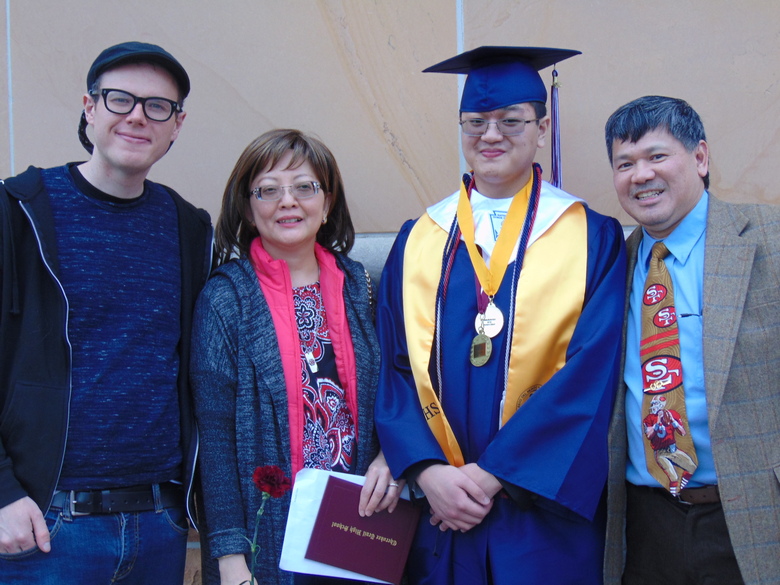 *Note: Carl Zabat was a member and officer at UP Beta Sigma SoCal in the 90's before he moved to Alaska and Colorado. He wrote an intimate, detailed recollection of the
UP Beta Sigma Fraternity in the 80's in two chapters ("My Journey") that was published in Aug-Sep 2018. To read, go to 'For Members Only' section, password needed.
(Back---> Southern California Menu)