UP North Celebrates Fraternity's 76th
(as posted in Tabets Tambayan VG)
by Gabby Moraleda
Glory, Glory Beta Sigma.
Still in disbelief, shocked and in grief over brod Johnny Regadio's passing, UP North brods with their spouses, graced by widows of brods, celebrated our 76th Anniversary in Foster City CA - reaffirmed by our faith, that JR loved the fraternity and was in our presence.

The 4-minute amateur video* recreates our traditional snake dance, culminating in the singing of our marching song "Glory, Glory Beta Sigma" with lots of laughs, hugs, cheers and the passionate shouts that tell it all, the very reason why we meet and celebrate our foundation day with pride. For it is an expression of who we are and the kind of camaraderie we have, unique in every aspect - for, in the difficult and best of times, we are united, joined in Beta Sigma as brothers and one family.
*Video link (pls. open in new browser): https://drive.google.com/file/d/1vbEj89CGYR9ZIgZ9zjw8sE-uhvqpOU6_/view?usp=sharing

Heartwarming was the presence of brod Narsing Lapuz '48 (95 yo) and brod Ryan Calma '98 (who came with wife Glecy and their 2 yo daughter) - 50 years apart, both involved in Animal Science, meet for the first time. Both drove many miles to attend our gathering.
Brod Humphrey Tumaneng (light blue shirt) made it all the way from Manila and so did brods Ago Romero '68a (with wife Eva) and Manny del Rosario '66 from Los Angeles.

Overall, it was an evening with mixed emotions - sadness filled with joy, reflective of true and noble men - who endure, persevere and succeed.

JR is one.

Cheers.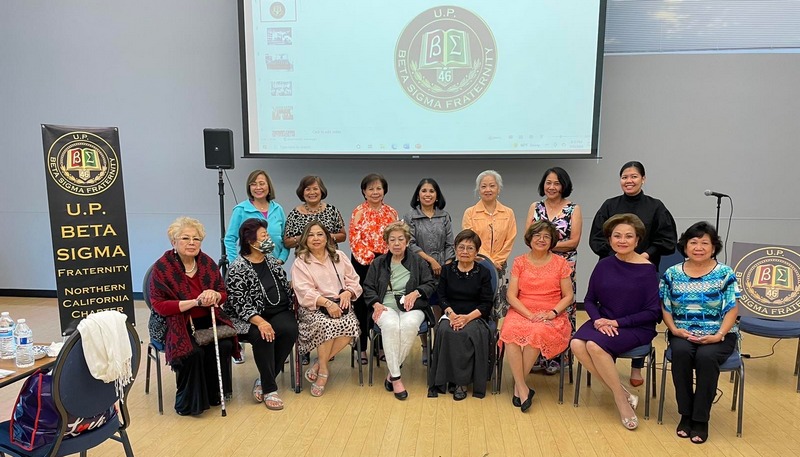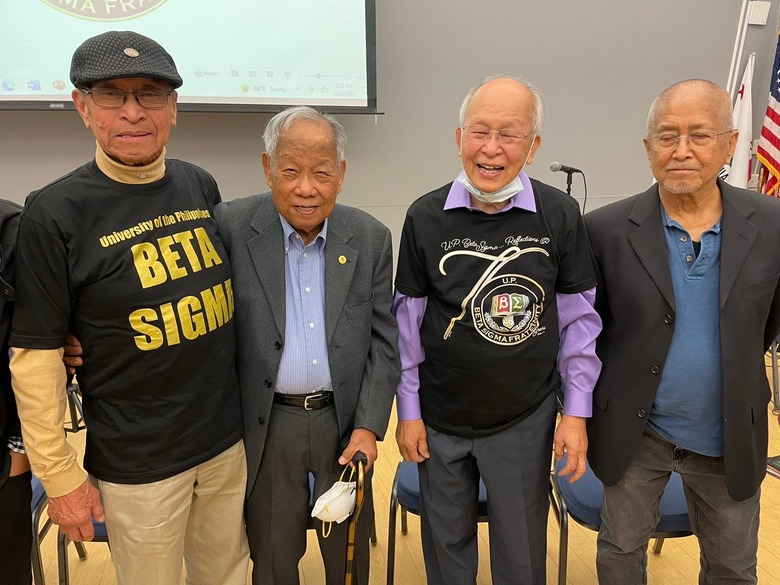 Stalwarts of our formative years! Still going strong. L-R: Dave Villegas'55, Narsing Lapuz'48, Cecilio Felix'52 and Louie Ruiz'59.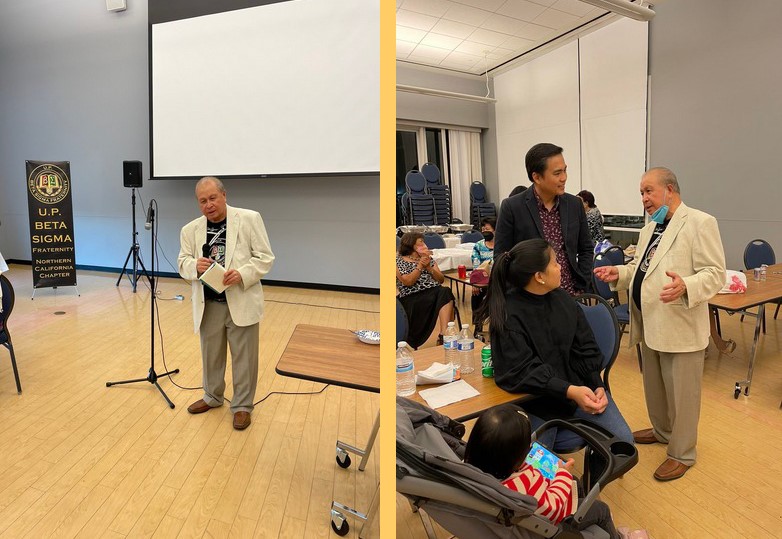 Newly installed GP, Dr. Winston Acevedo'61, chats with Ryan Calma'98 and wife Glecy.