Thank you brods for letting me join. My name is Brandon Velardo Batch 2015-c from UPLB, the current 2nd Vice Grand Princep. I would like to communicate to all of you our activities in line with the celebration of our 69th anniversary here in Los Baños. Will post the content shortly, brods. Thank you! Cheers!
******************************

Greetings, Brothers!

Here are the schedule of activities in line with the 69th Anniversary celebration of the U.P. BETA SIGMA FRATERNITY - U.P Los Baños Chapter. See you there! Cheers!
Brandy Velardo
******************************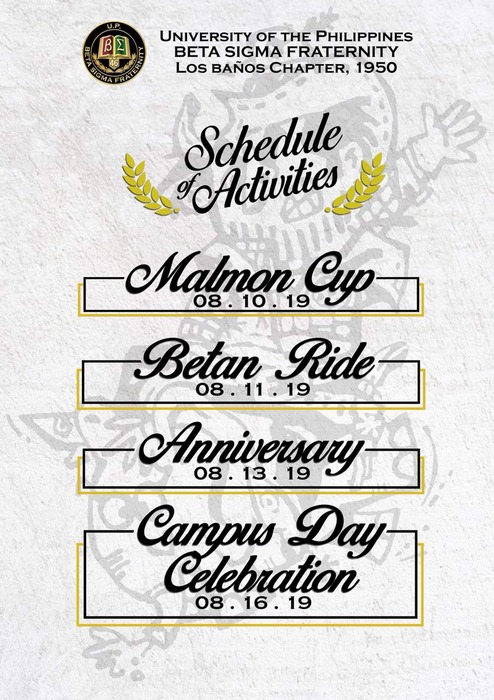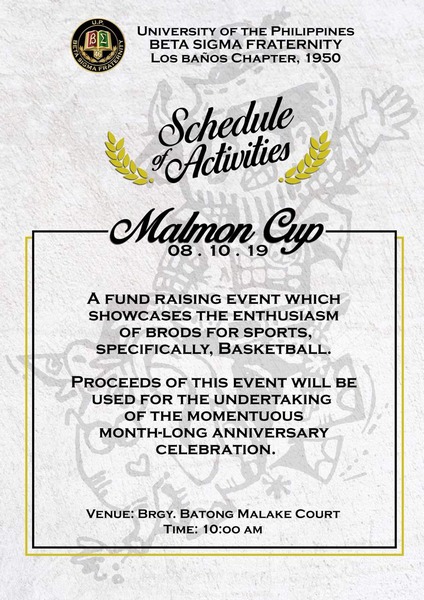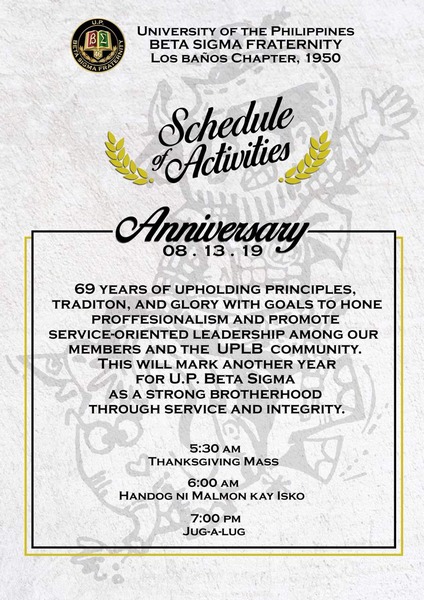 (Back--->UPLBBSFFI Updates Menu)