Travelogue
Travels BC/DC
by Norman Bituin
It's been a tough year or so for all of us. The world has seen so much human suffering and economic hardship from the pandemic. Latest count as of May 1, 2021 is 152 million cases and 3.2 million deaths worldwide. We have all been touched by the loss of loved ones, relatives, brods and friends. We have endured adjustments with the quarantine and health protocols; virtual work and classes; Zoom meetings and wakes; closed theme parks, theatres, restos and gyms; and so on.
Travel has come to a standstill. For those who love to explore, especially older folks and seniors who don't have the luxury of time, this is disheartening, a bummer really. Just like some brods I know, I had to cancel my plane ticket and B&B bookings on my solo in Germany/Italy in spring of 2020. With some luck maybe later this year, or next.
To give some "life", literally and figuratively, in our memoriam-filled pages, I thought of throwing in some photos in Travelogue - "Travels BC/DC" (Before Covid/During Covid). For BC (Before Covid): in November-December 2019 before the pandemic hit, I was in Manila for a few days before spending a 2-week holiday with my wife's nurses group (who first made a side trip to Boracay) and two other Pinoy husbands in Cambodia and Thailand. For DC (During Covid): after more than a year of confinement, fully vaccinated we took our first "test" plane ride to Washington, D.C., on April 5, 2021 for a week to check out the annual Cherry Blossom Festival at the nation's capital.
Still pinning hopes that we can meet at our 75th Anniversary this year in Manila!!
BC (Before Covid)
November-December 2019
I. Manila, Philippines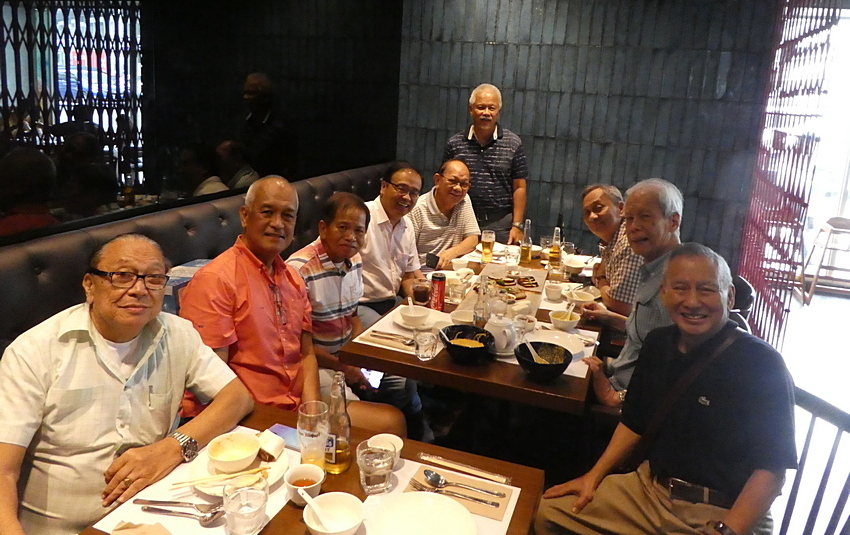 Bernie Bantegui arranged the lunch in the Alabang area.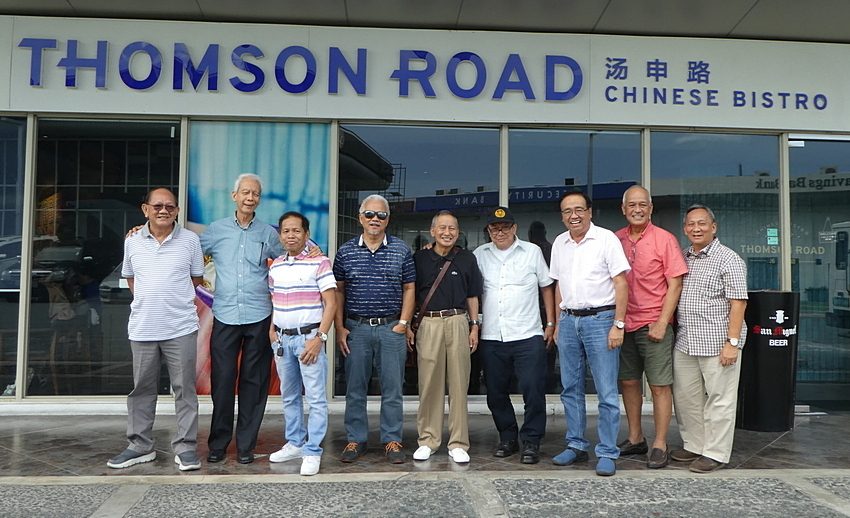 L-R: Vic Ramos, Milton Mendoza, Vic Ulanday, Norm Bituin, Pol Moral, Mon Ventura, Gilbert Joven, Bernie Bantegui and Ross Fernando.
II. Siem Reap, Cambodia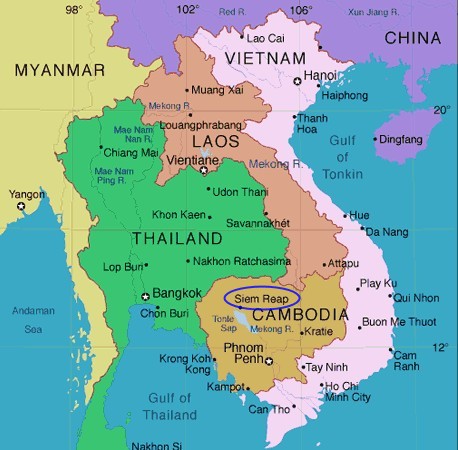 Kompong Phluk Floating Village at Tonle Sap Lake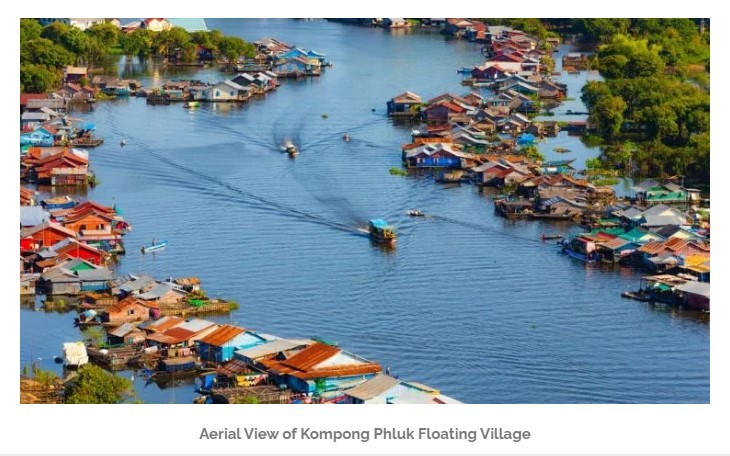 [Source, this photo only: www.floatingvillagetours.com]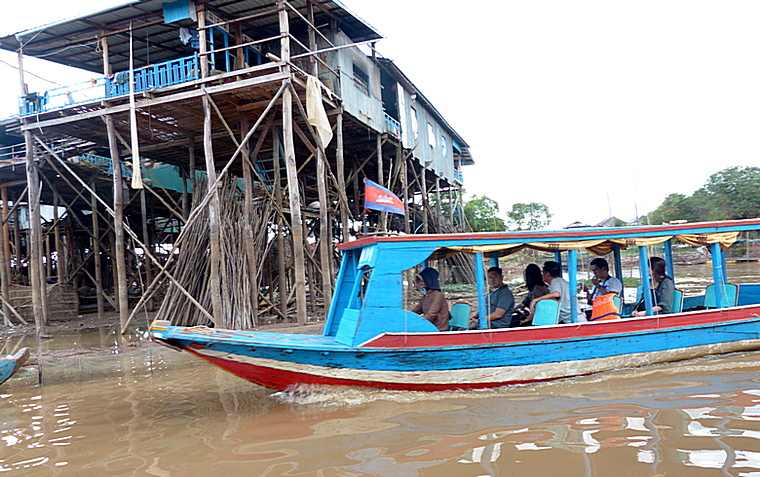 Tonlé Sap is the largest freshwater lake in Southeast Asia that yields 300,000 tons of fish annually. It is flooded during monsoon season, May-October.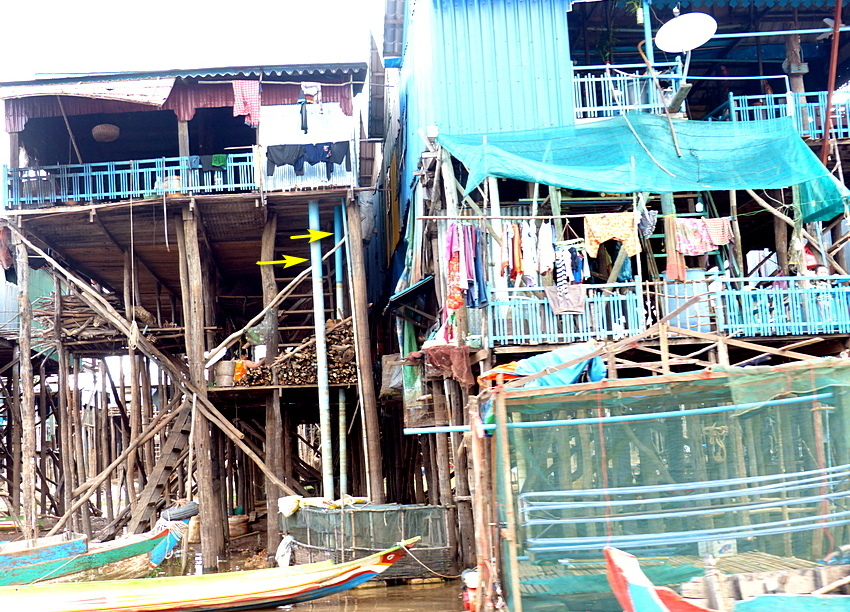 According to our guide, the blue pipes (with yellow arrows pointing) are for excrement and waste that go deep into the ground.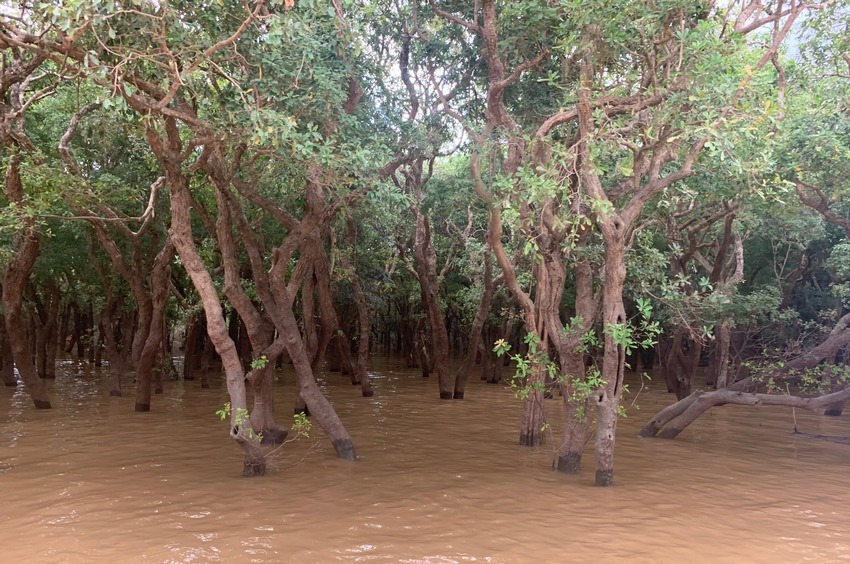 Mangrove forests abound at Tonle Sap.
Angkor Wat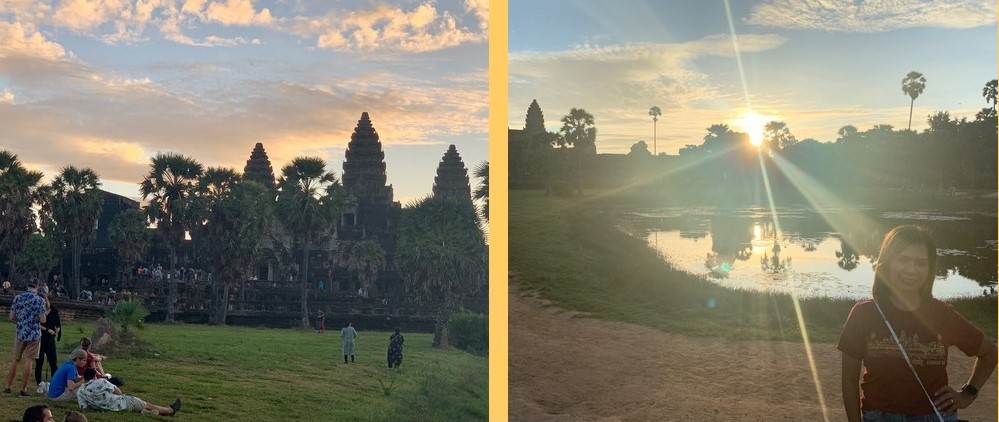 Waiting for sunrise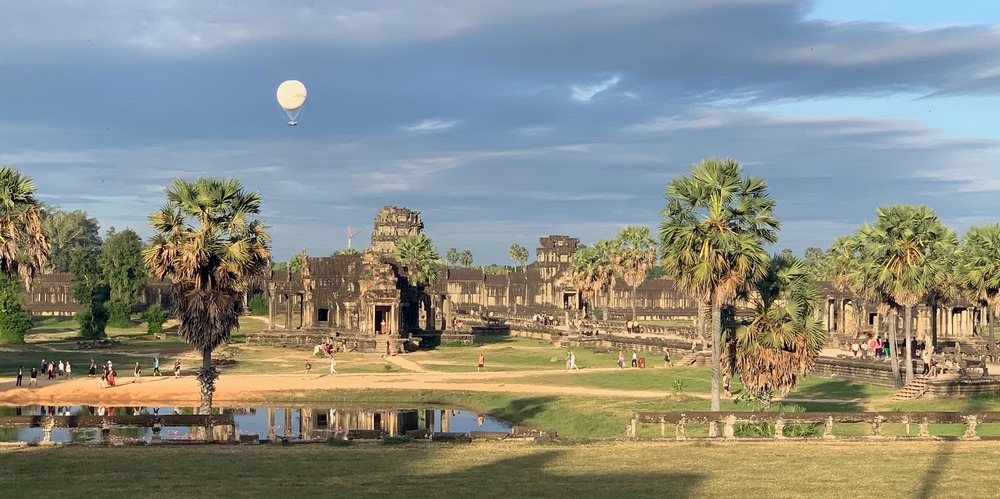 The temple began construction in the first half of the 12th century, during the reign of King Suryavarman VII. Towards the end of the 12th century,
Angkor Wat gradually transformed from a Hindu center of worship to Buddhism, which continues to the present day.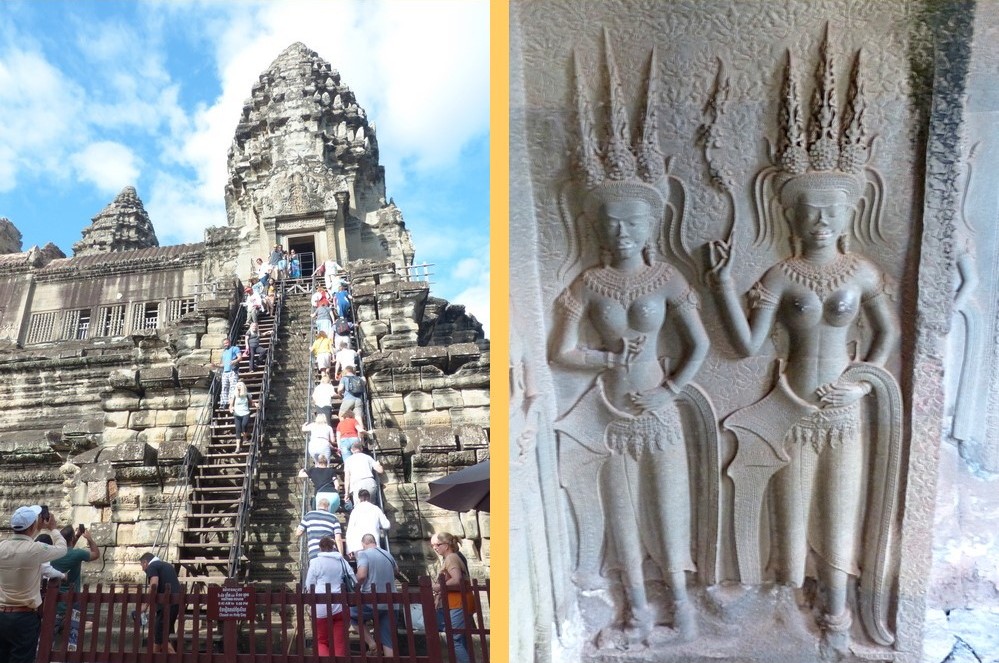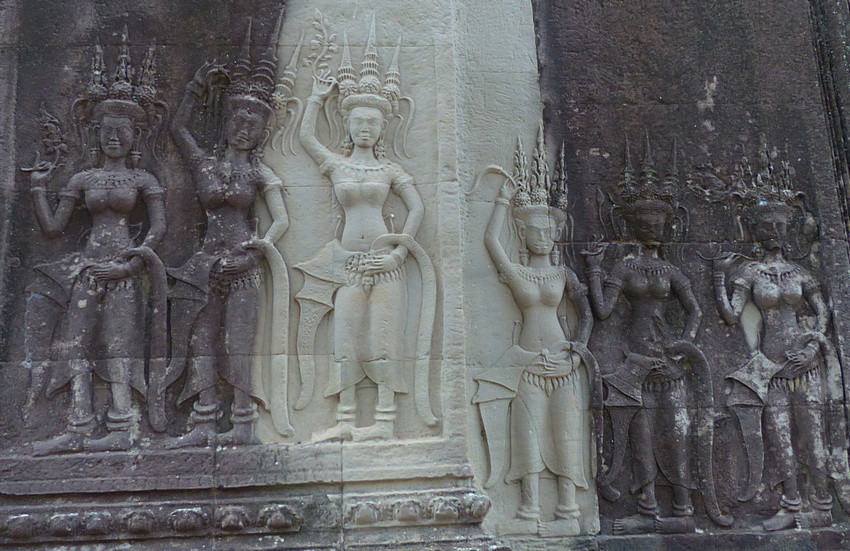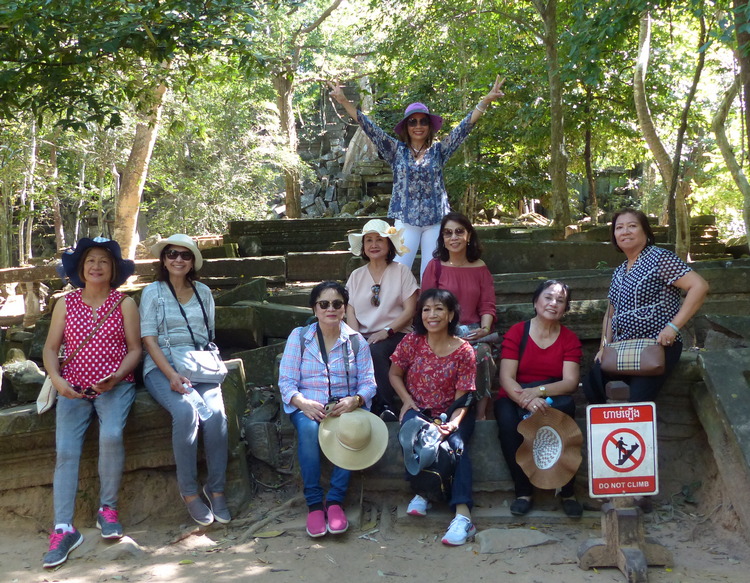 ICU nurses from Whittier Hospital Medical Center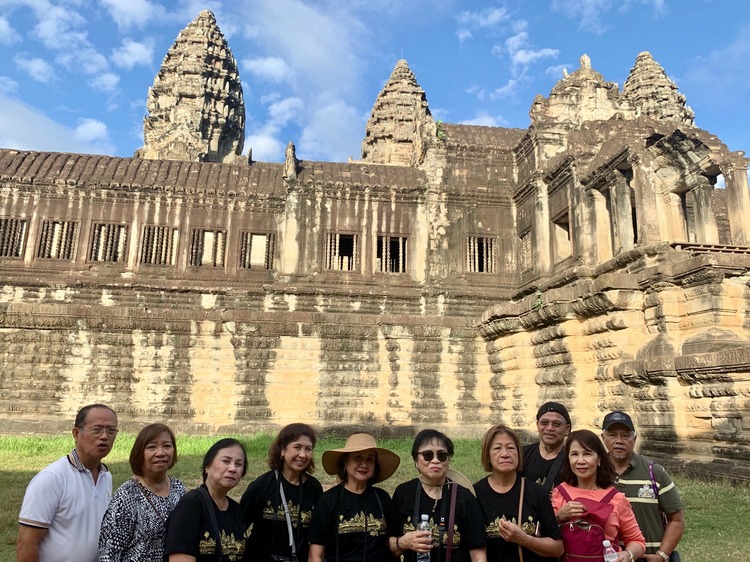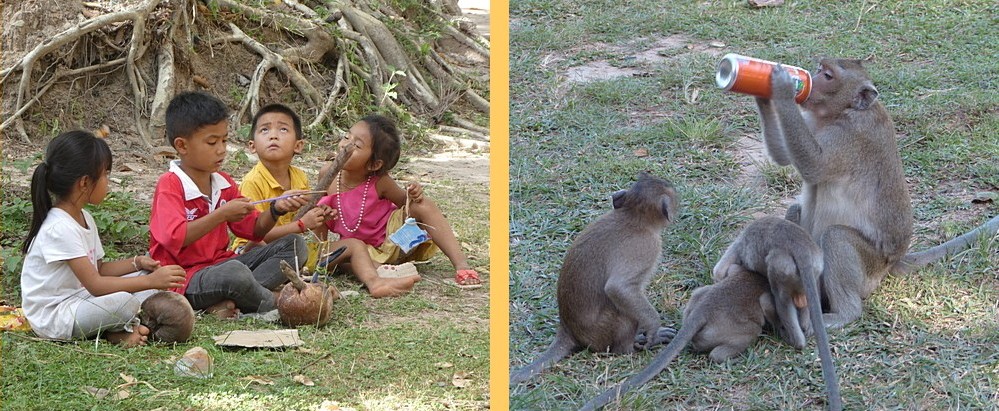 The locals enjoy the temple grounds too.
Bayon Temple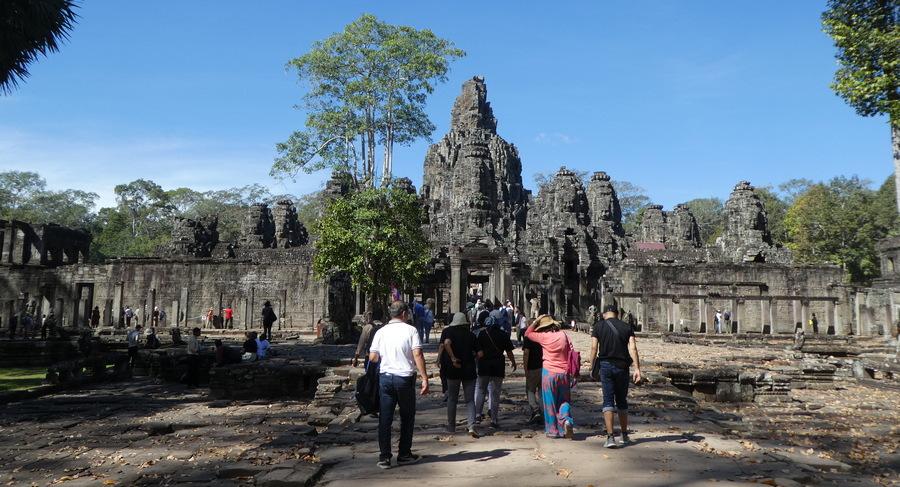 The Bayon, a Khmer Buddhist temple, was built in the late 12th century by King Jayavarman VII.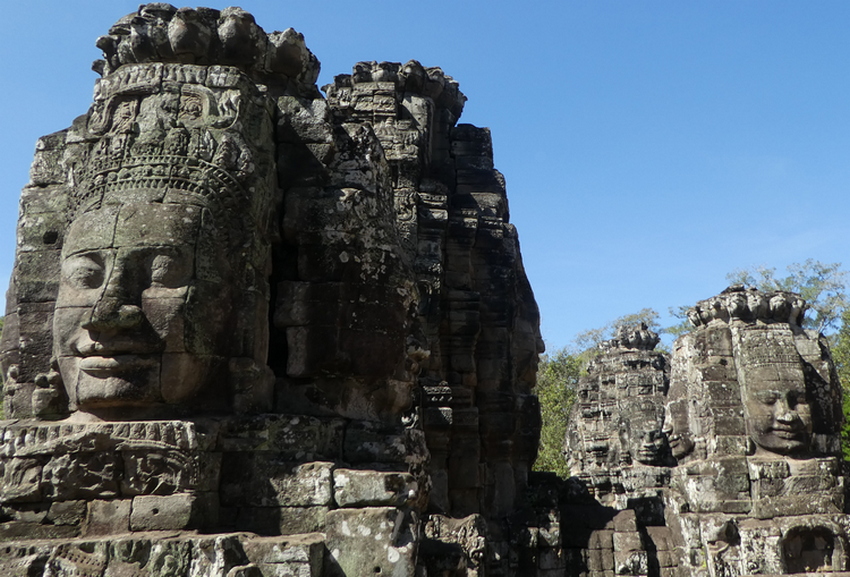 The Bayon's most distinctive feature is the multitude of serene and smiling stone faces on the many towers.
Terrace of the Elephants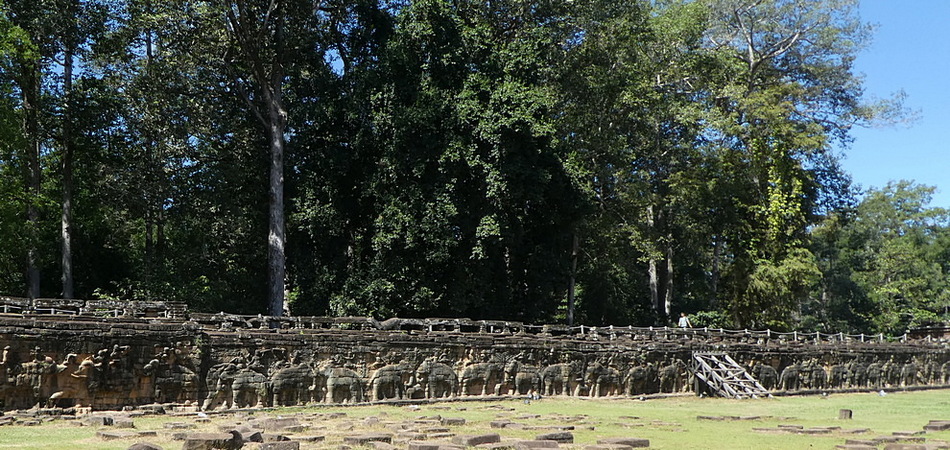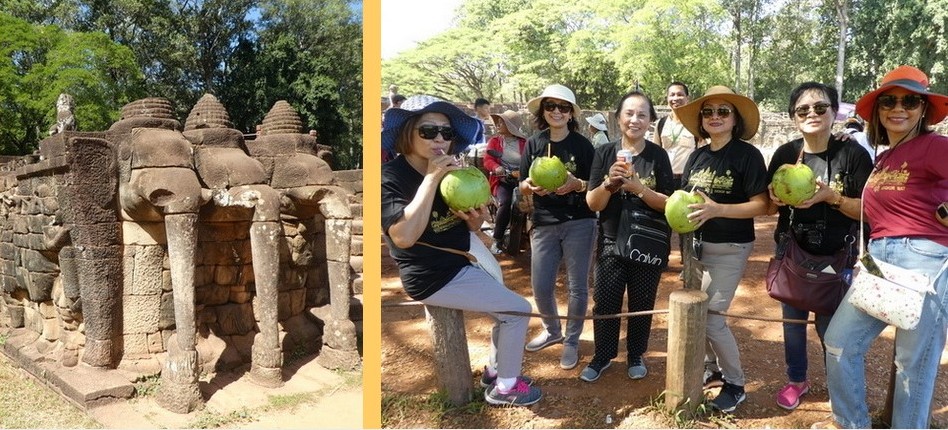 Taking a buko break with the elephants
Banteay Srei Temple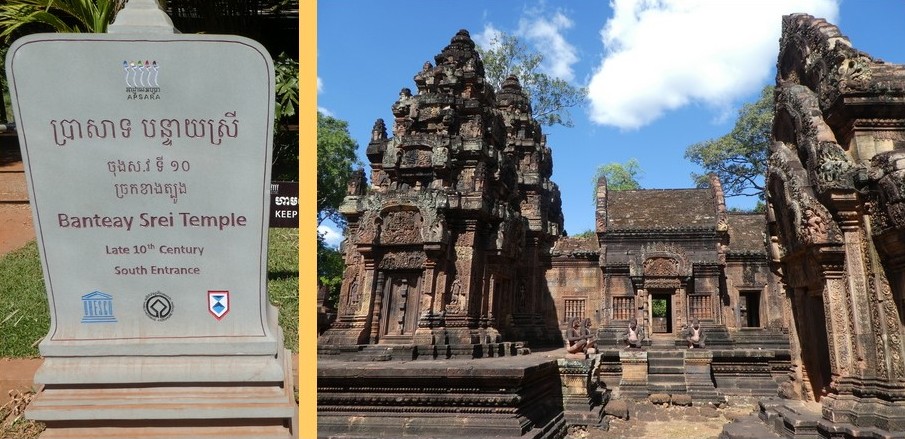 It is a 10th-century Cambodian temple dedicated to the Hindu god Shiva.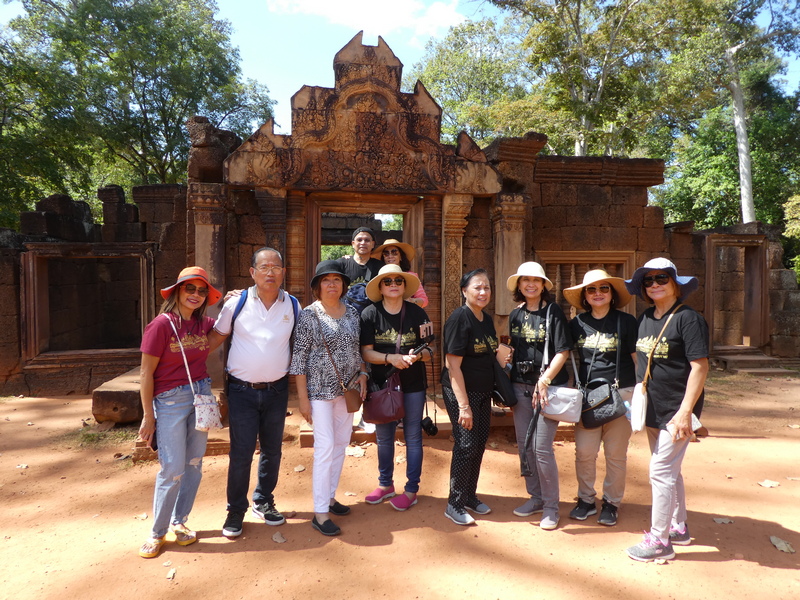 Ta Phrom Temple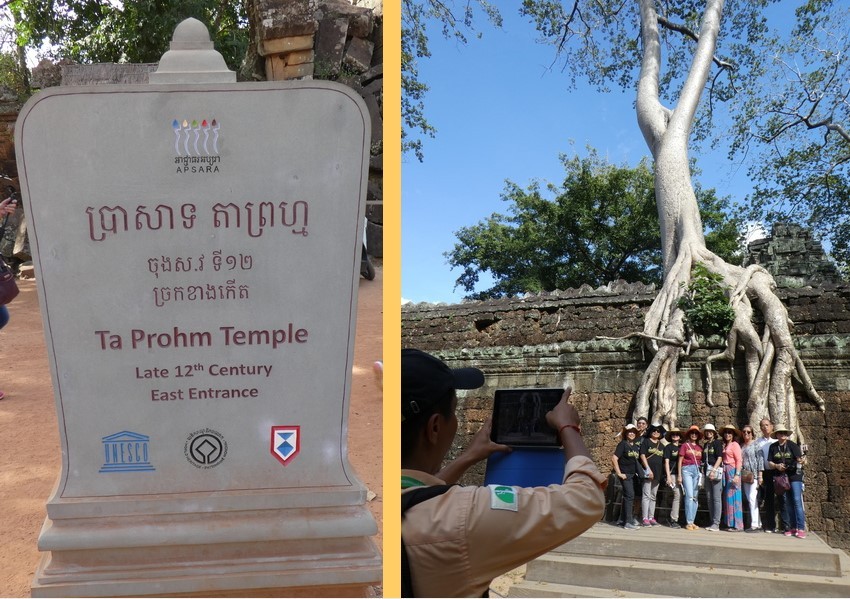 The stele commemorating the foundation gives a date of 1186 A.D. It was home to more than 12,500 people.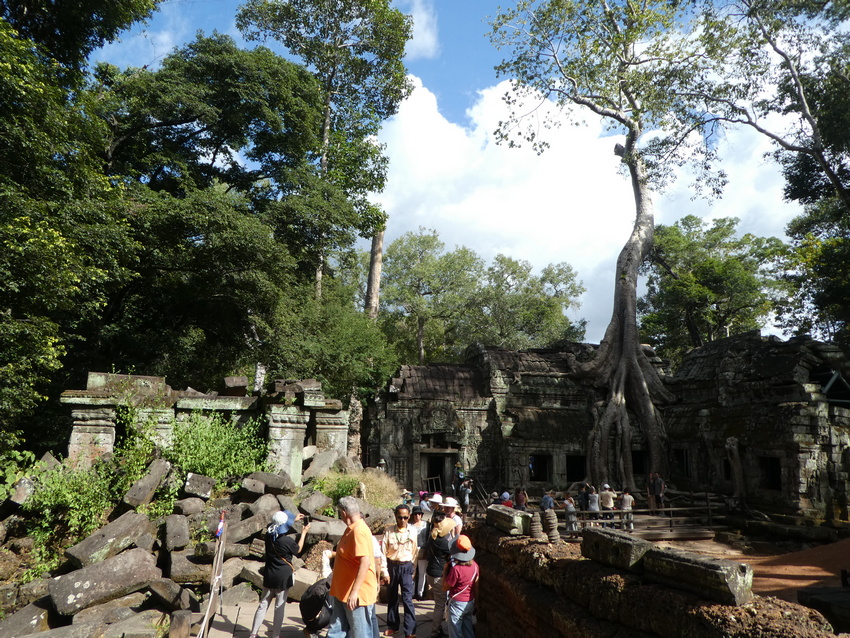 Angelina Jolie filmed scenes from "Lara Croft: Tomb Raider" here in 2000.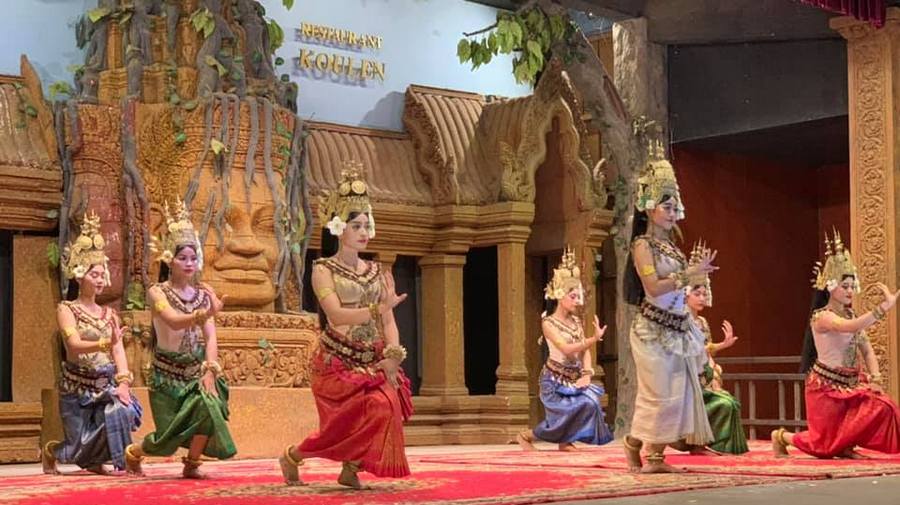 The tour provided a Cambodian Cultural Dinner and Dance Show on our last night.
III. Thailand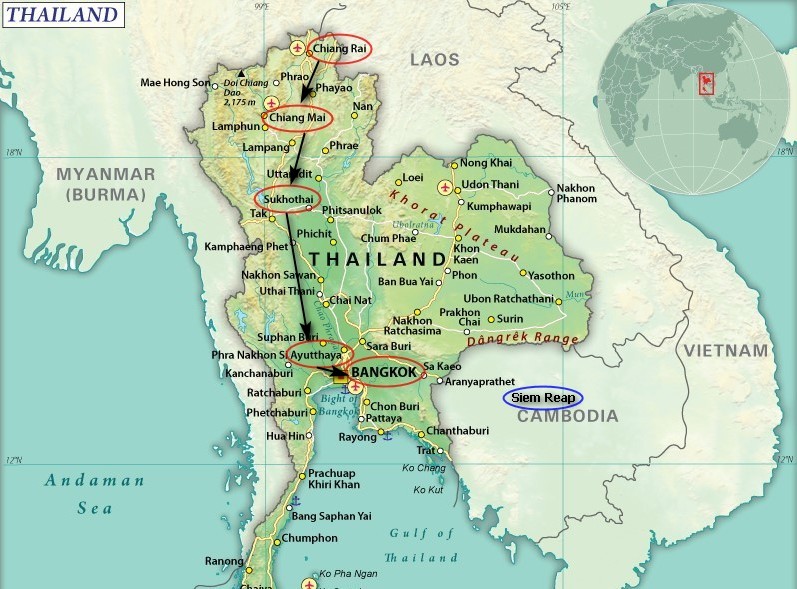 1. Chiang Rai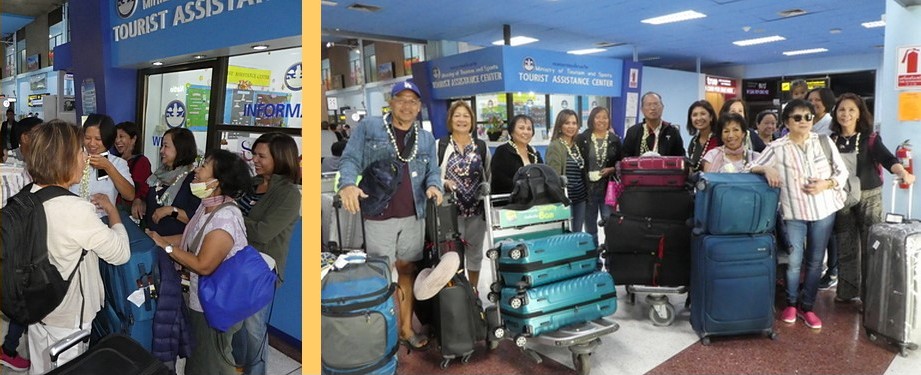 Nitta, a Thai-Am ICU nurse, who has a house in Chiang Rai, hosted us for 10 days. Her family met us at the airport with sampaguita garlands.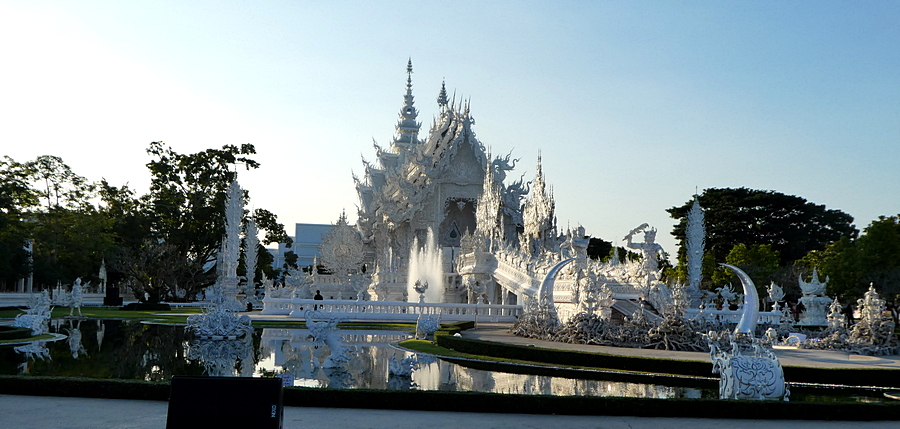 First stop from the airport was at the Wat Sri Suphan (White) Temple at the Old City.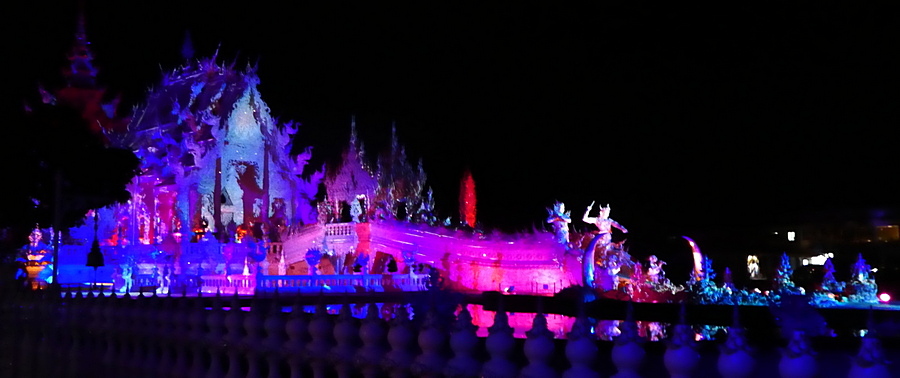 We watched the "Illumination of the White Temple" show and program at night.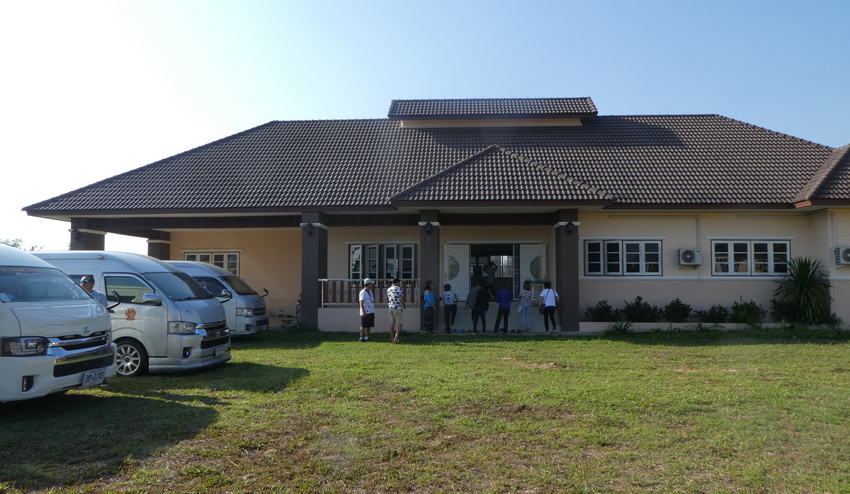 Nitta rented three Toyota vans with drivers for our land tour, a distance of 780 kms. from Chiang Rai to Bangkok.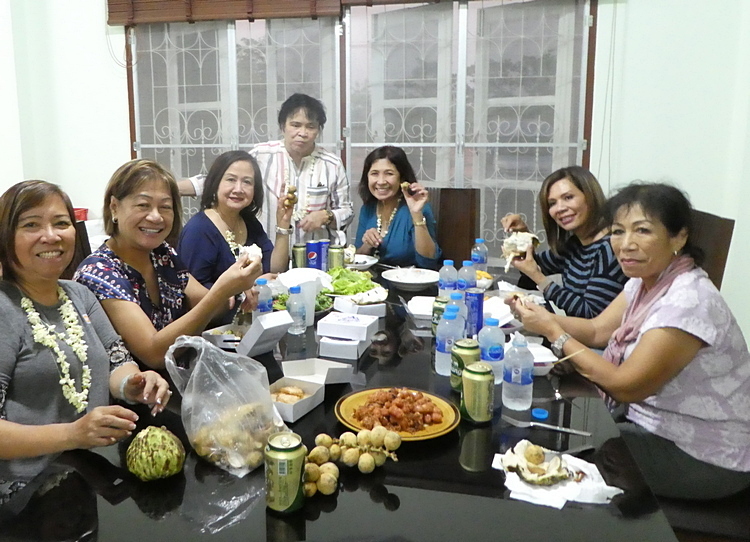 Enjoying Thai fruits - lanzones, guyabano, mangosteen, atis.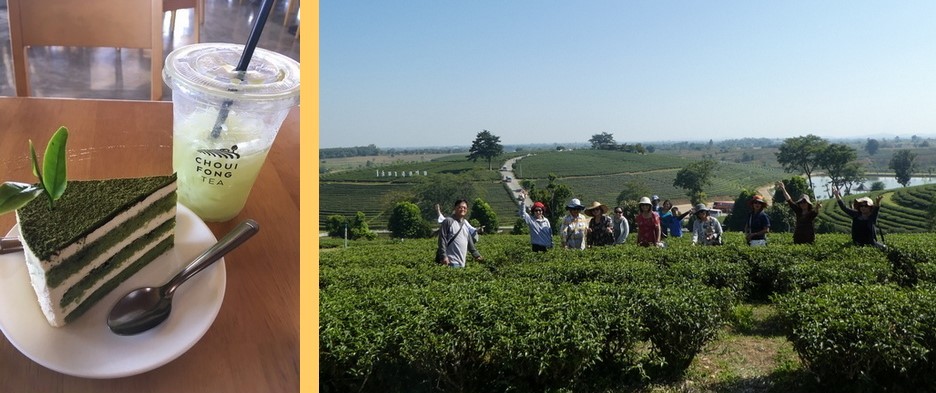 Choui Fong Tea Plantation, sitting atop a hill, producing high quality tea plants has a restaurant and shop.

Mae Fah Luang Gardens and Arboretum was founded by the Princess Mother.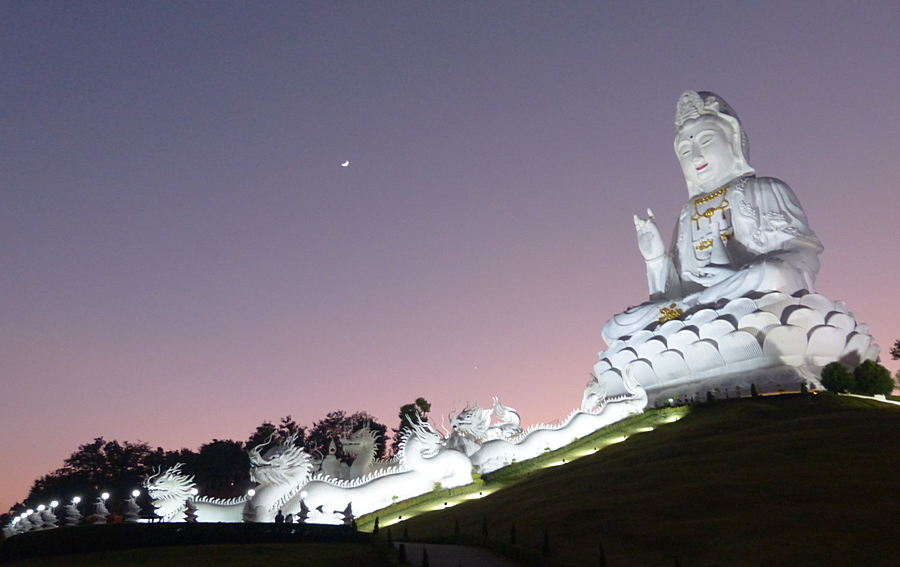 Buddhist Temple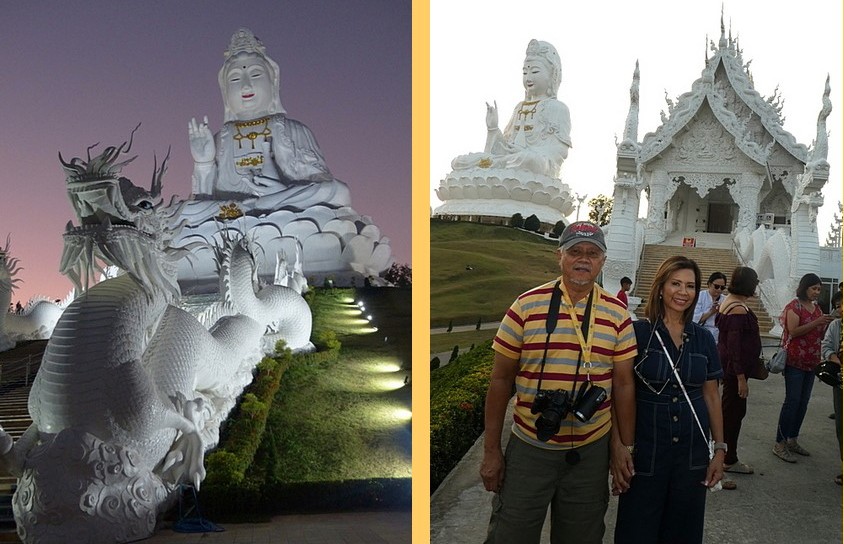 2. Chiang Mai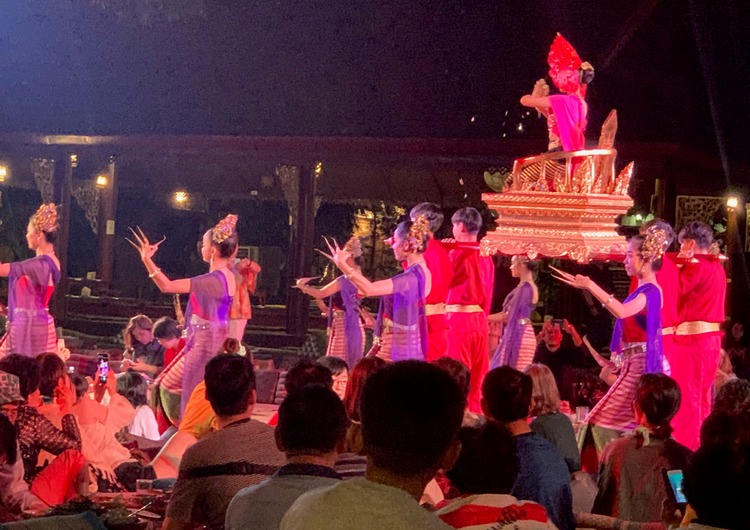 "Touch a new experience of Authentic Northern Thai Dining and Shows" - Khum Khantoke Chiang Mai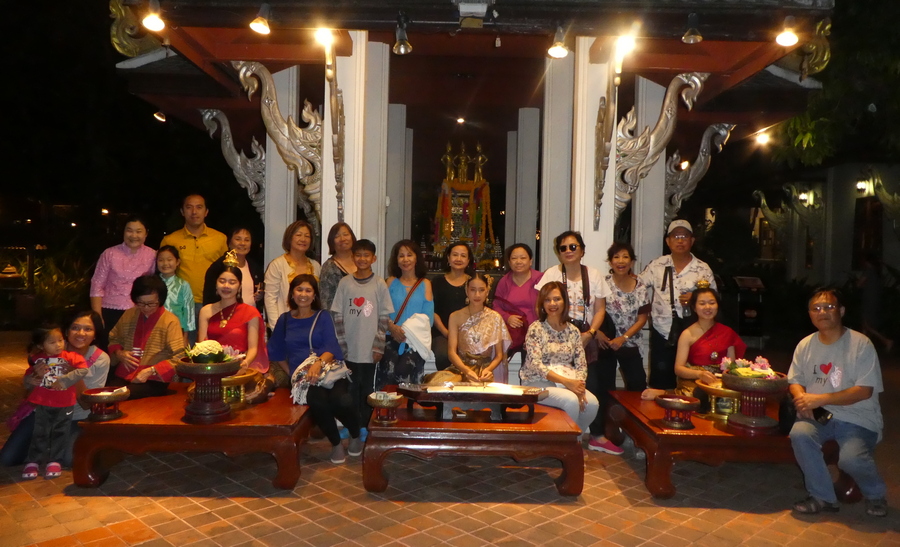 Maesa Elephant Camp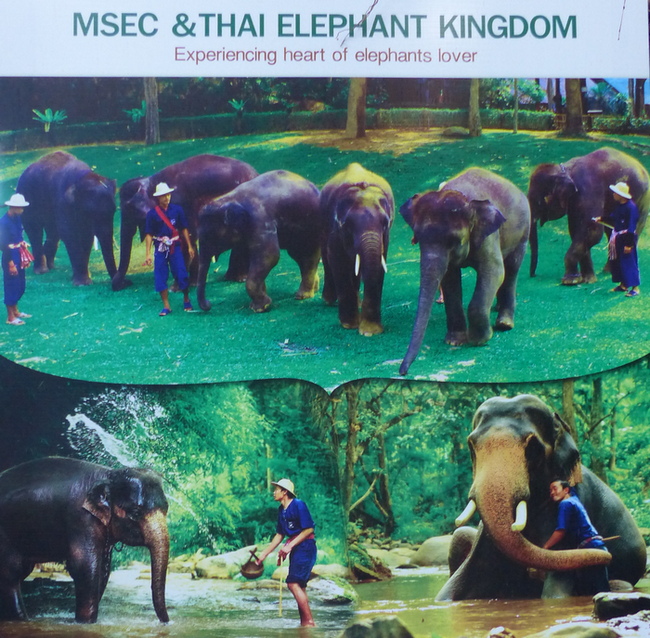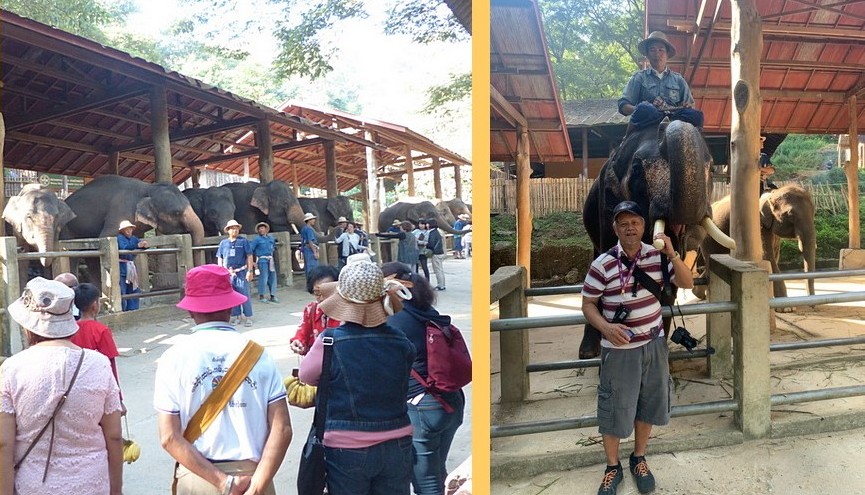 Offering bananas or sugar cane, one can come near and touch the elephant under the supervision of its keeper or mahout.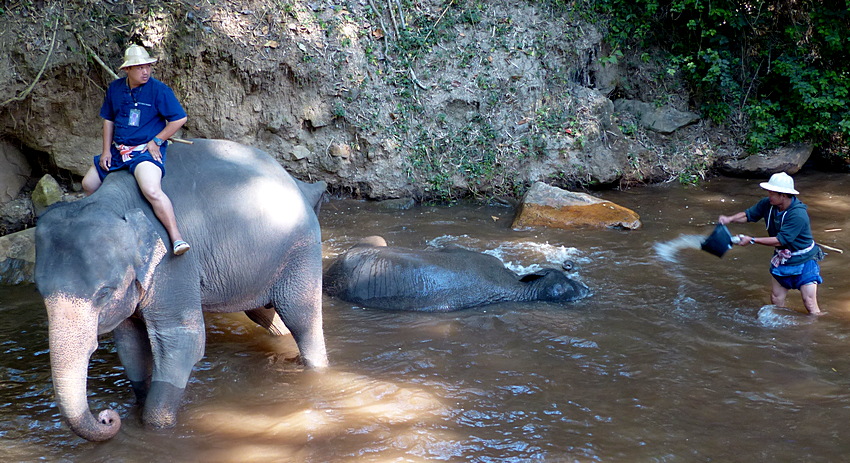 Daily bath before the show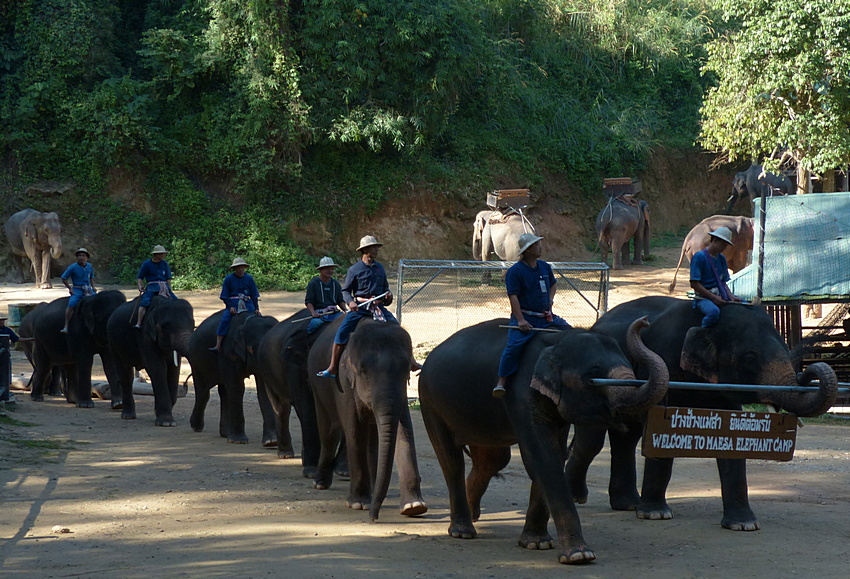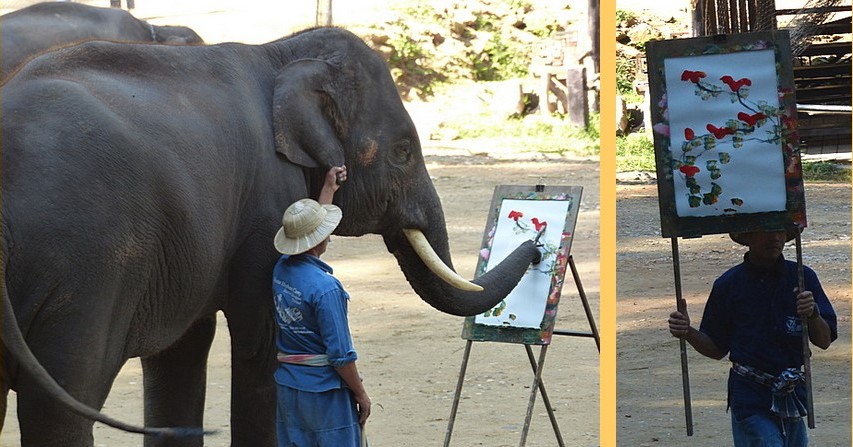 One of the amazing attractions is the painting done by the elephants, with the finished work in frame.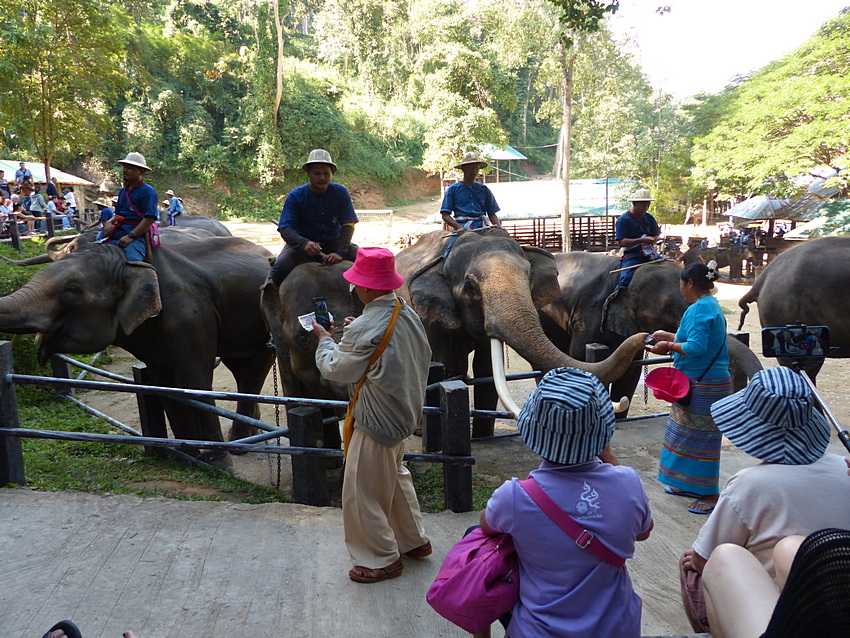 After the show, the elephants "beg" for donations from the crowd and take them using their trunk.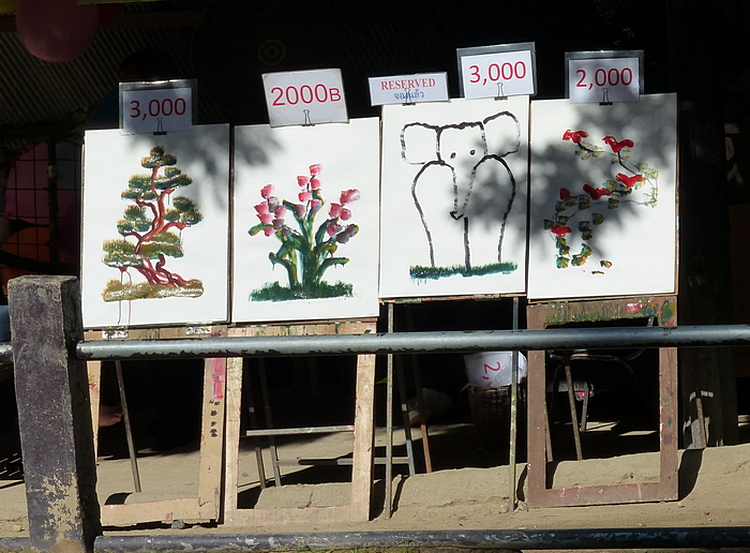 After each show, the paintings are displayed for sale. (About 31 Thai baht to 1 US dollar).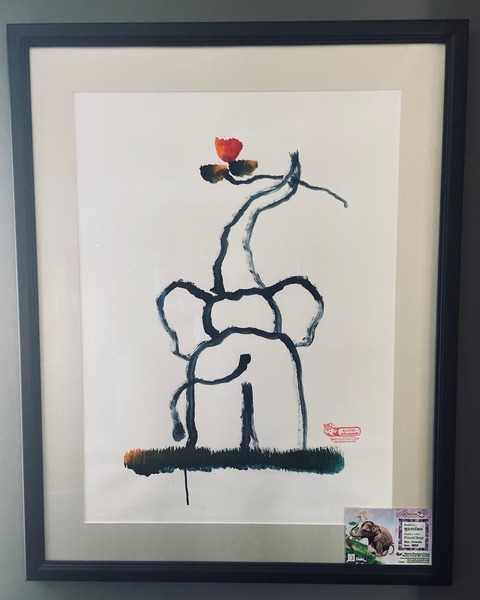 Cherry bought this painting by PoonChup. It hangs on our wall.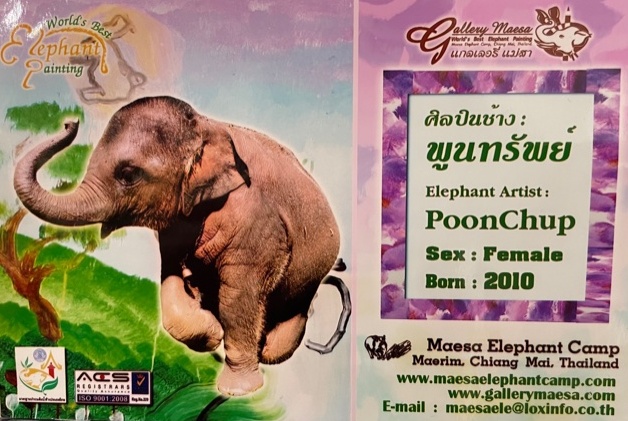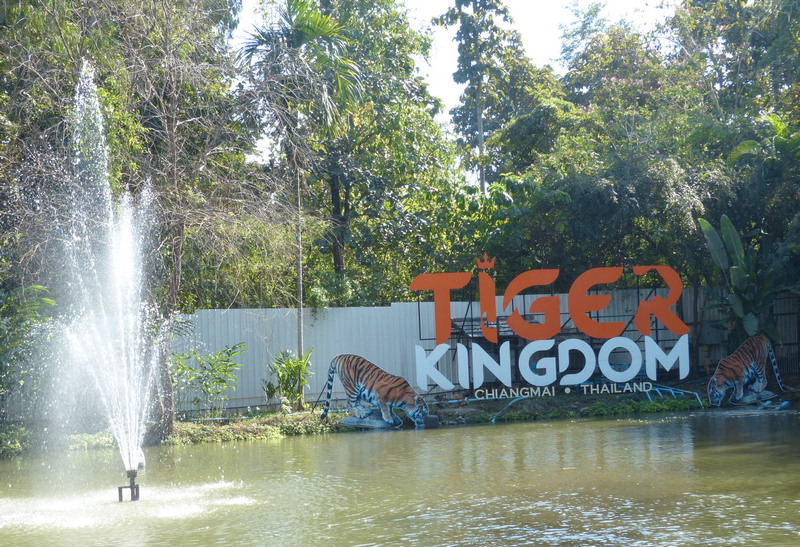 Lunch at Tiger Kingdom restaurant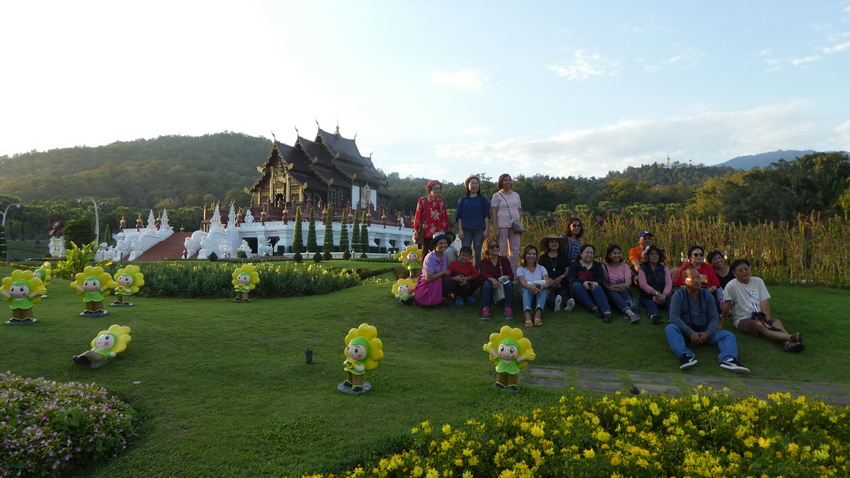 Royal Flora Gardens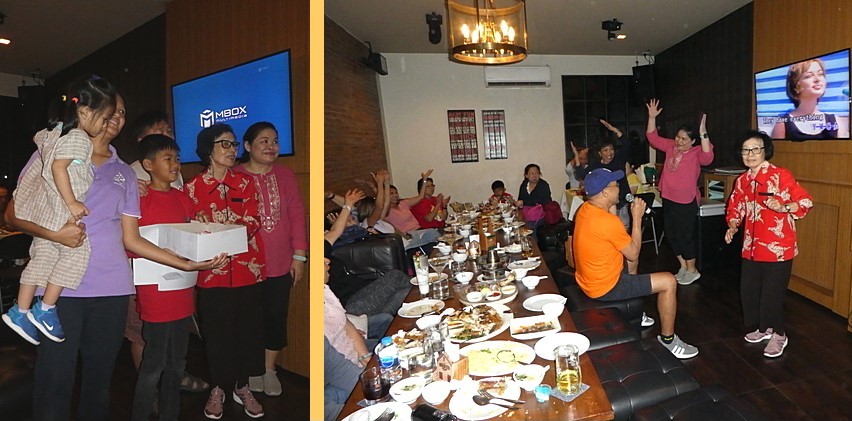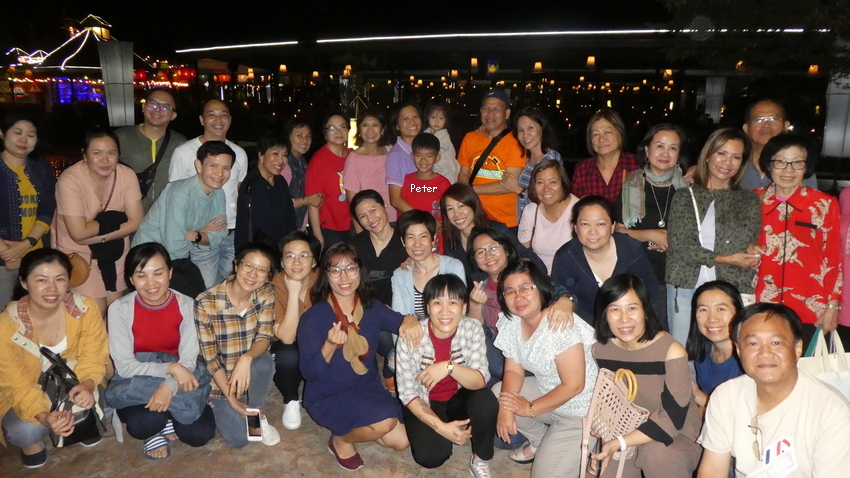 Nitta's son, Peter, celebrates 10th birthday at Good View Village.
Doi Inthanon National Park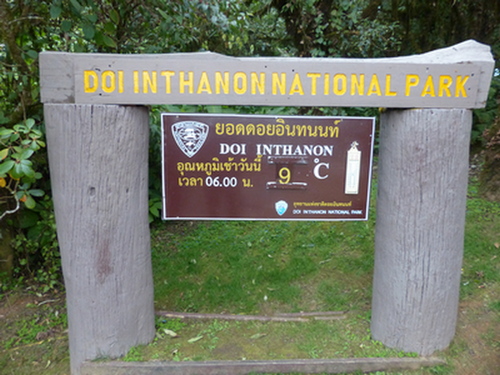 Chilly at 9 degrees Celsius.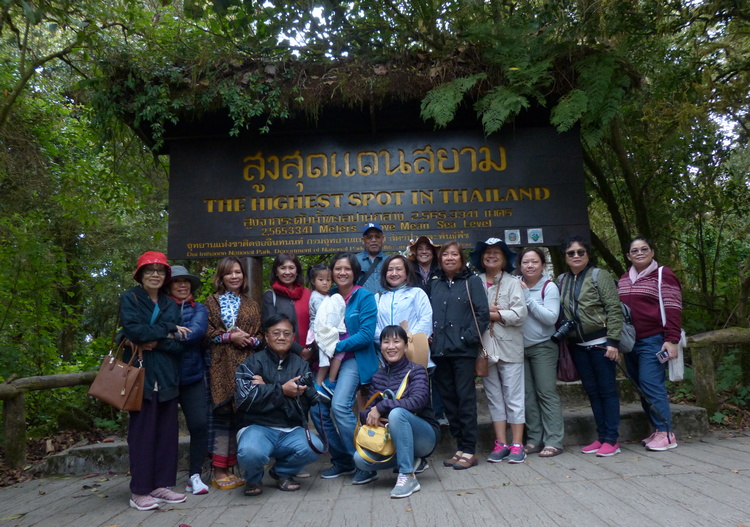 Mount Ithanon is the highest point in Thailand at 2,565 meters (8,415 feet) above sea level.
For comparison: Mount Apo is the highest point in the Philippines at 2,954 meters (9,692 feet) above sea level.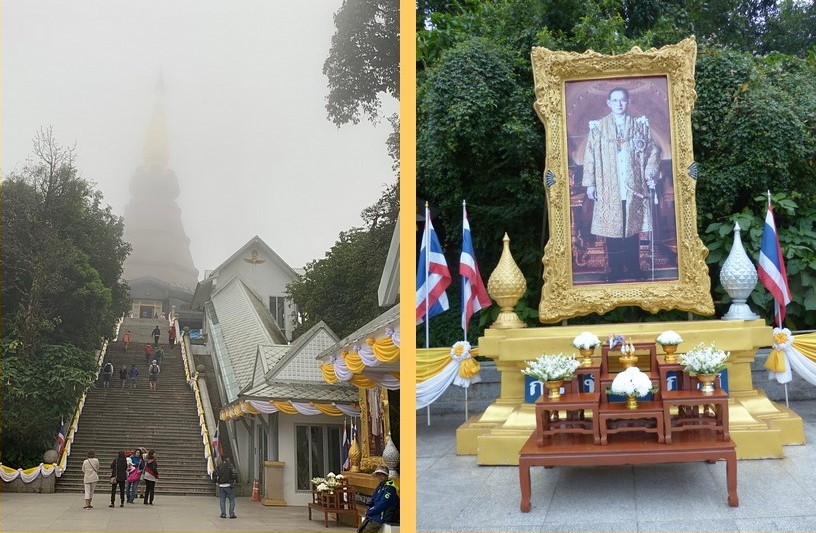 King Bhumibol and Queen Sirikit Pagodas
3. Sukhothai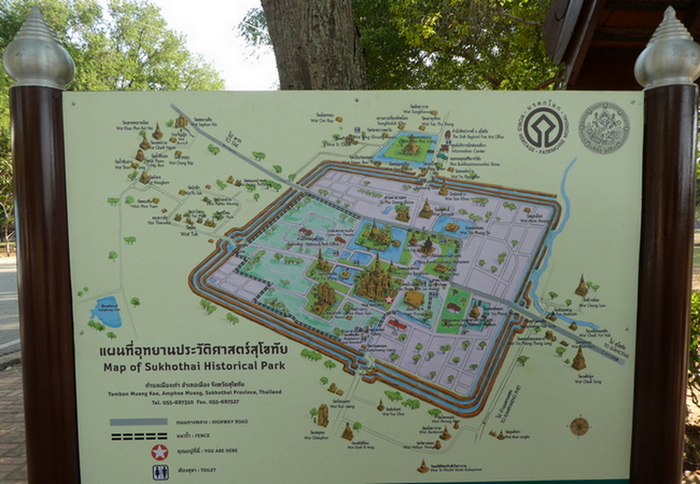 Founded in 1238, it is about 427 kms. north of Bangkok. Sukhothai was the capital of the Thai Empire for
approximately 140 years. As of 2014, 193 temples have been excavated and partly reconstructed.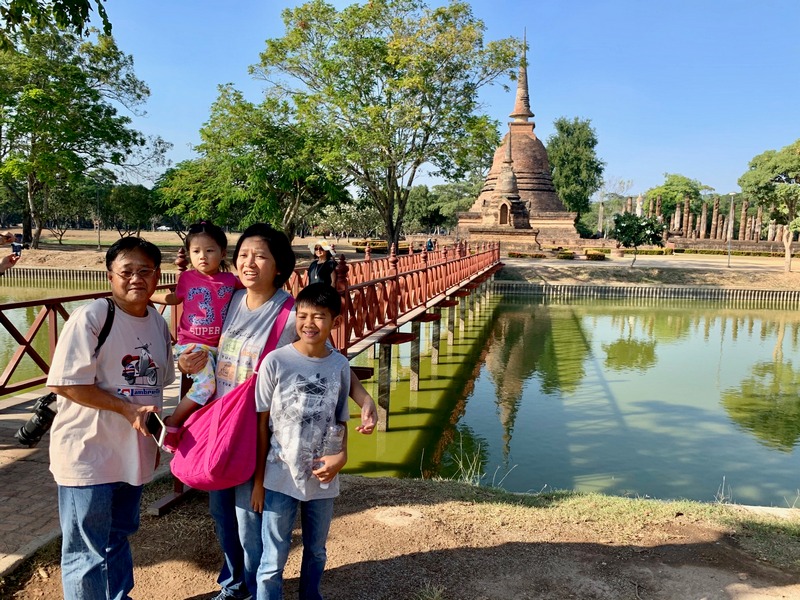 Many thanks to our host family, Joey and Nitta Panuvong with daughter Areeya and son Peter.
Nitta is an ICU nurse and Joey is retired from the US Postal Service. They live in Chino Hills, CA.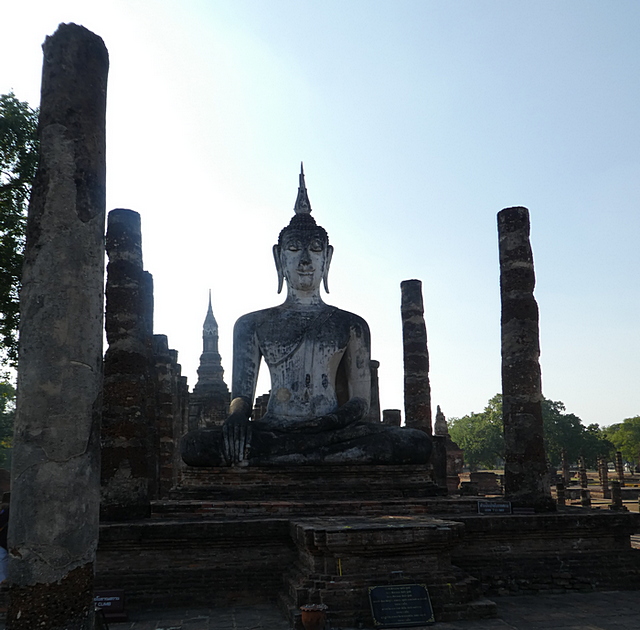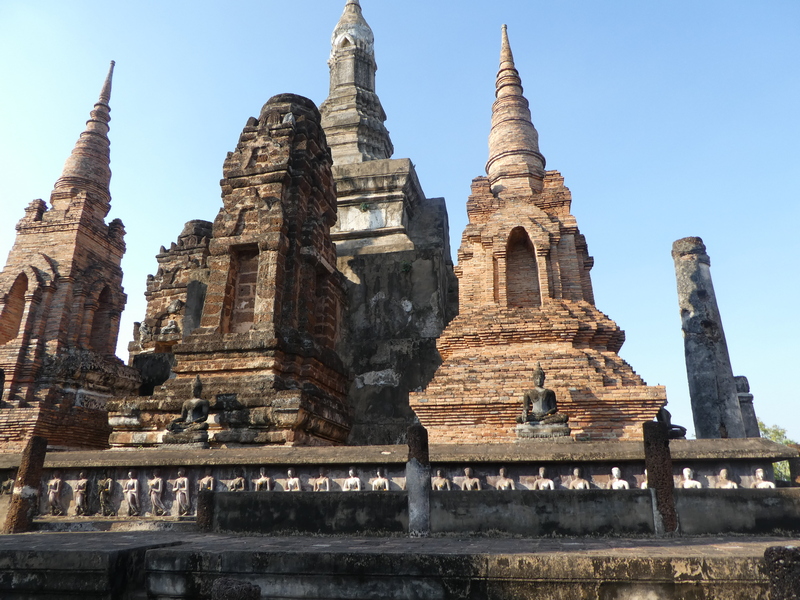 4. Ayutthaya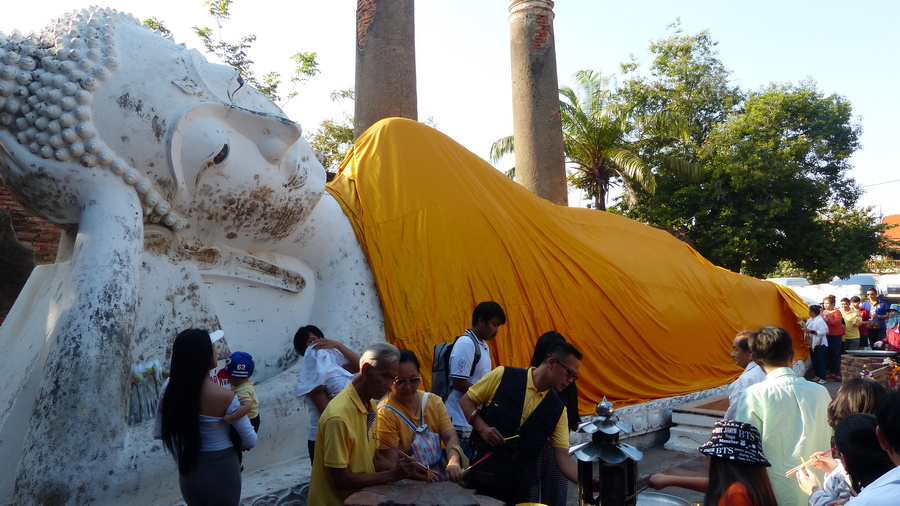 Ayutthaya was a Siamese kingdom that existed from 1350 to 1767 during the reign of King U Thong.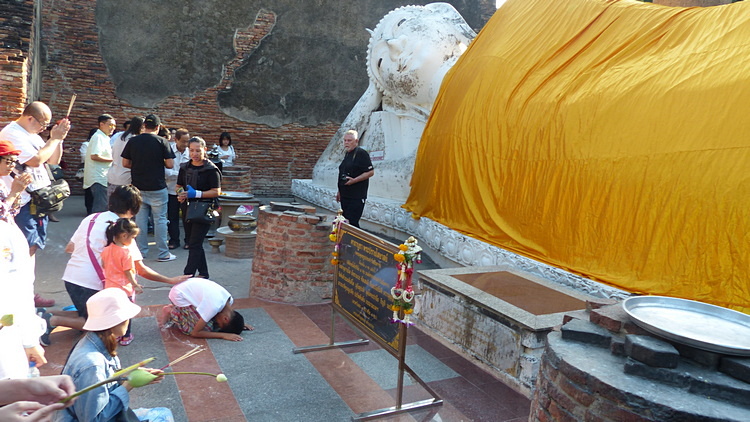 Wat Yai Chai Mongkol is an active temple built in 1357 with a large Reclining Buddha.
Nitta's son, Peter, on his knees, bows in honor of the Buddha.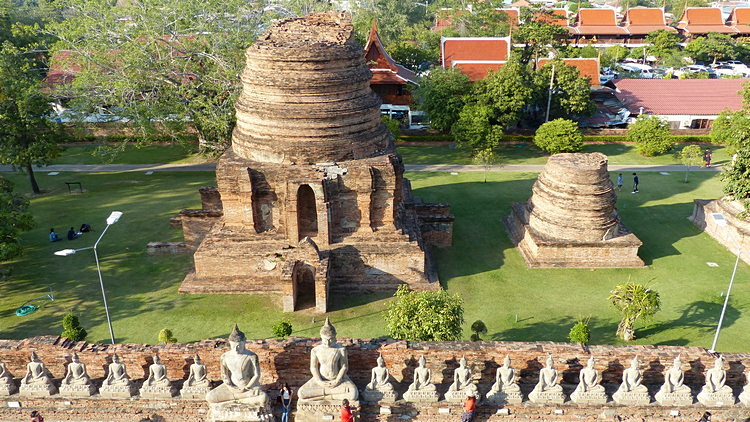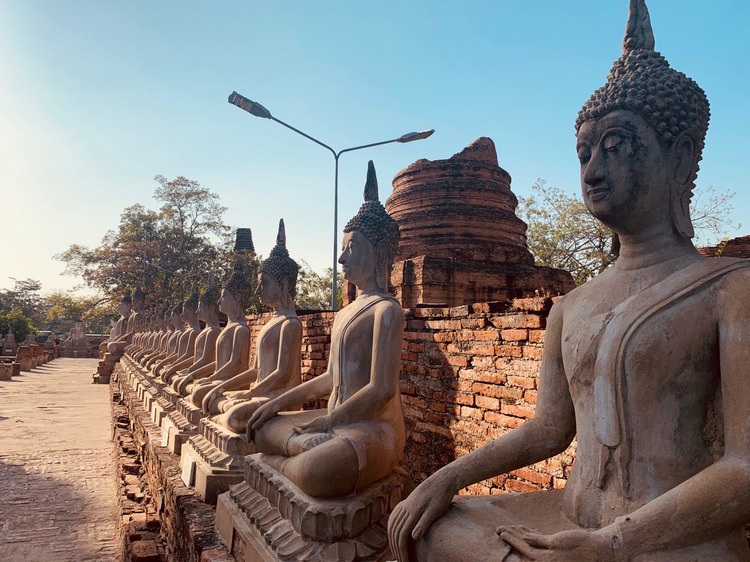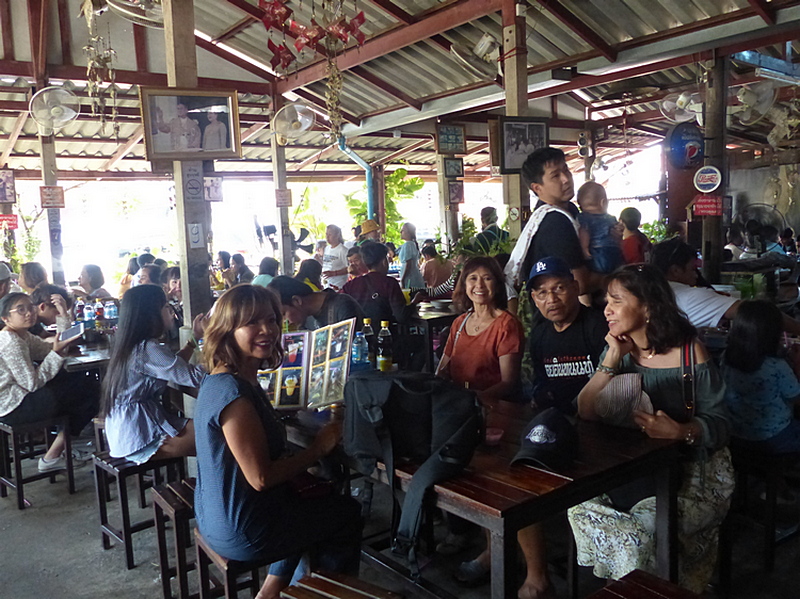 Eating turo-turo, Thai style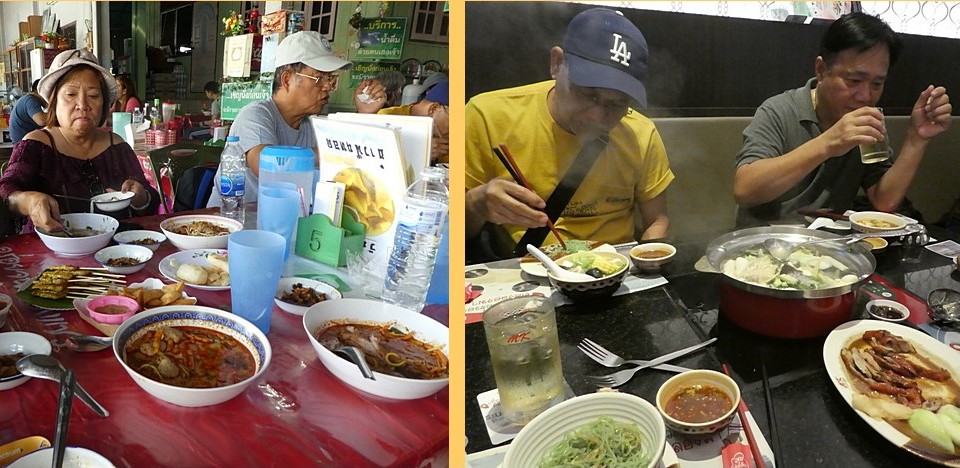 5. Bangkok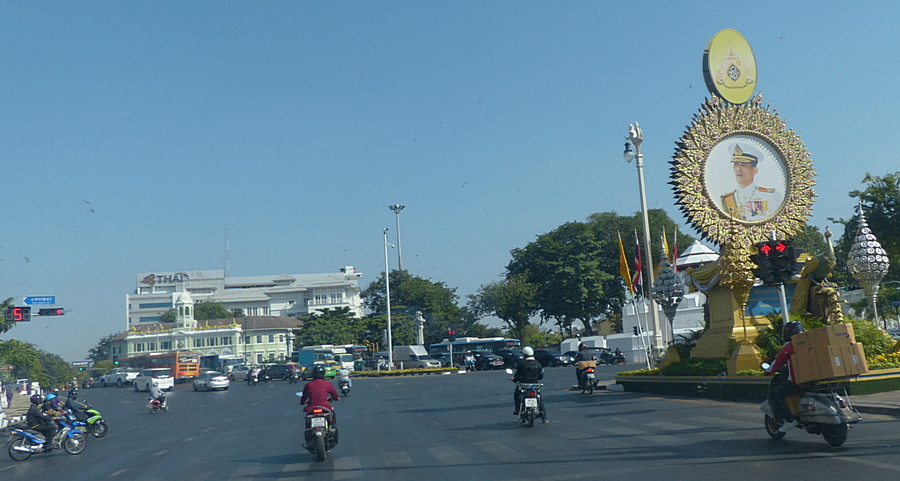 Bangkok is the capital and most populous city of Thailand with an estimated population of 10.5 million as of 2020.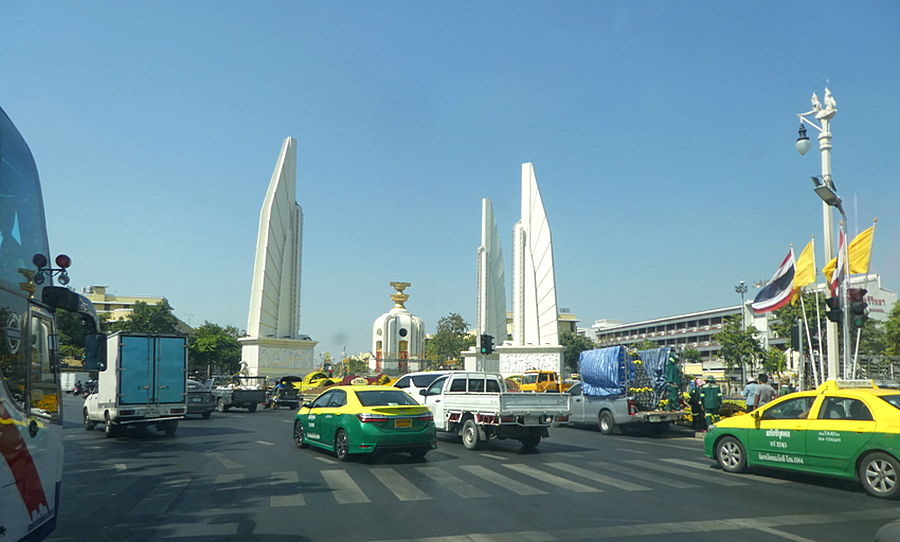 Street scene in Bangkok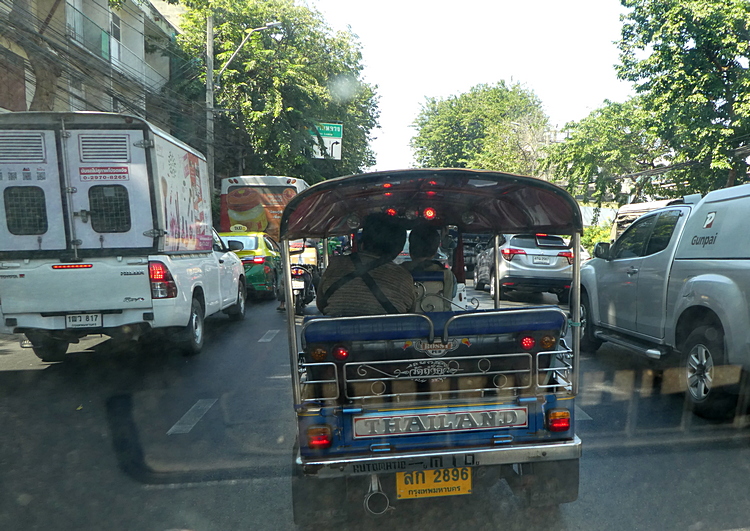 Tuk tuk is a "motorized rickshaw" with a 2-stroke engine. More spacious than our tricycle.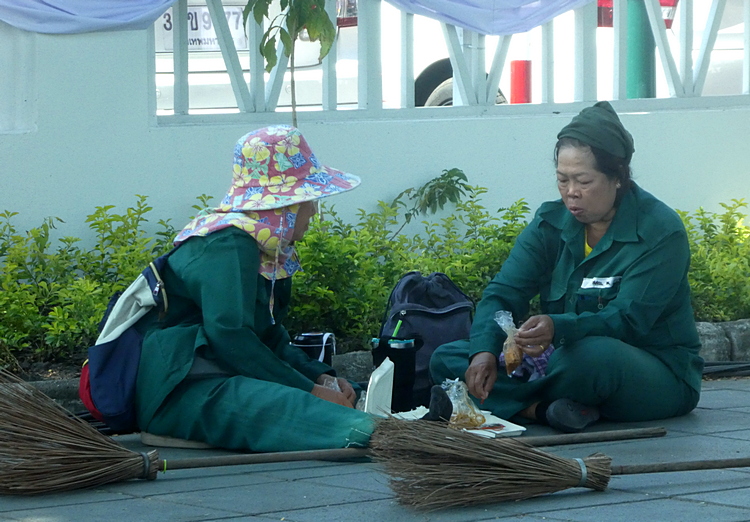 Street sweepers take their lunch break near sidewalk.
The Royal Palace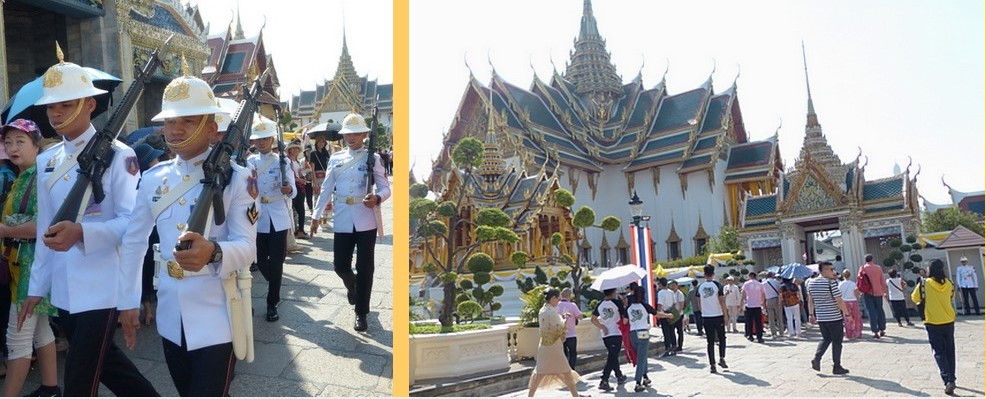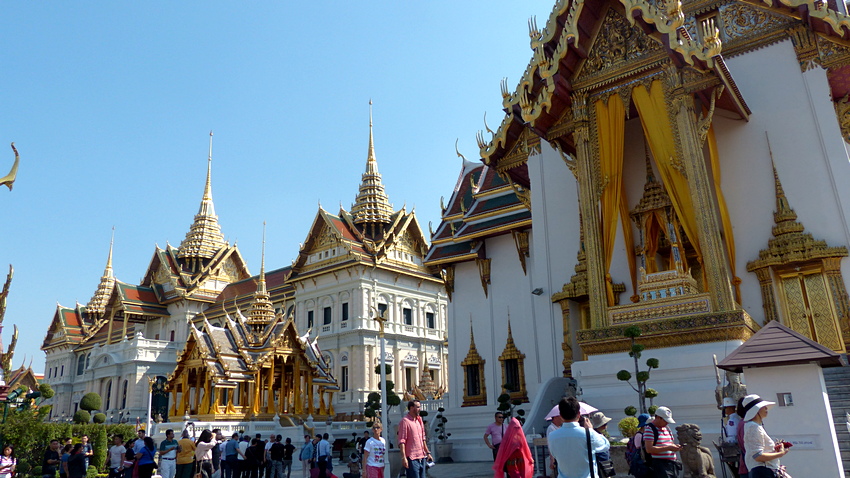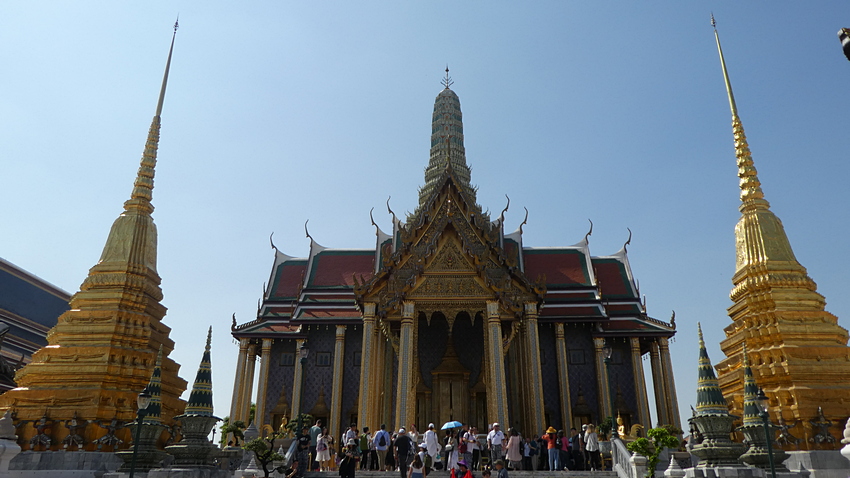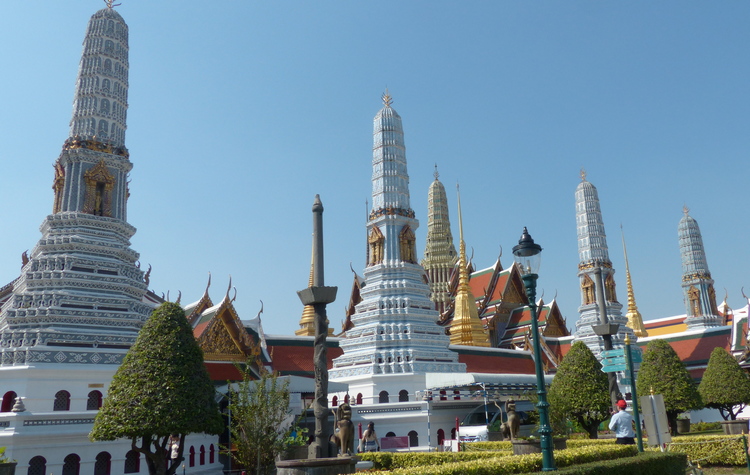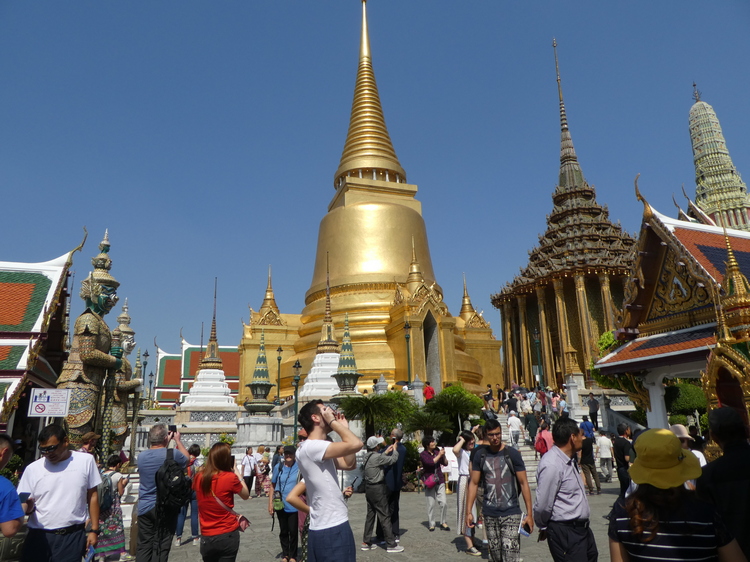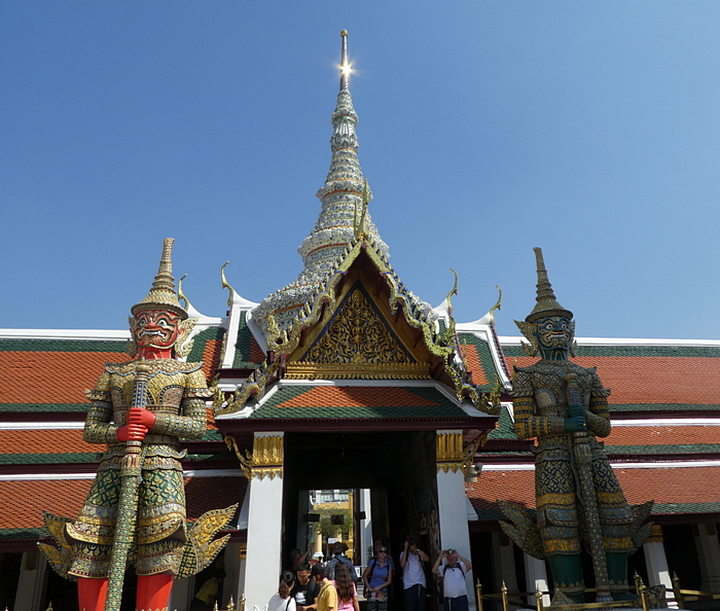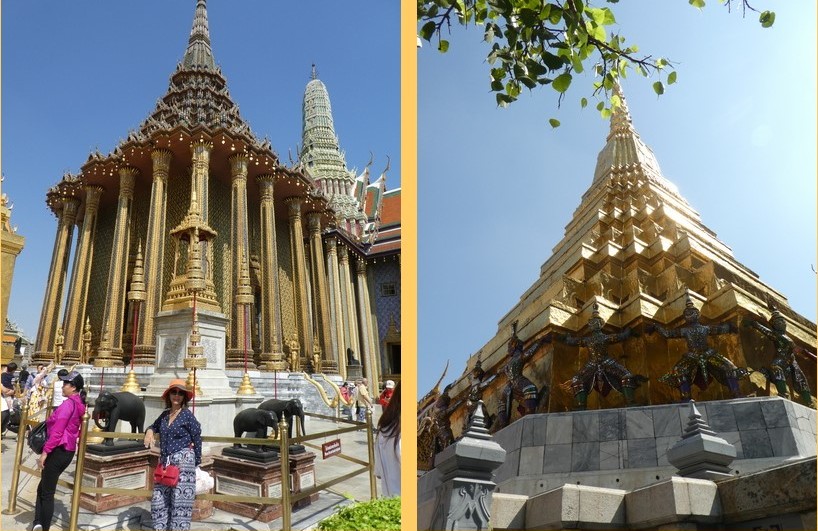 Wat Arun Temple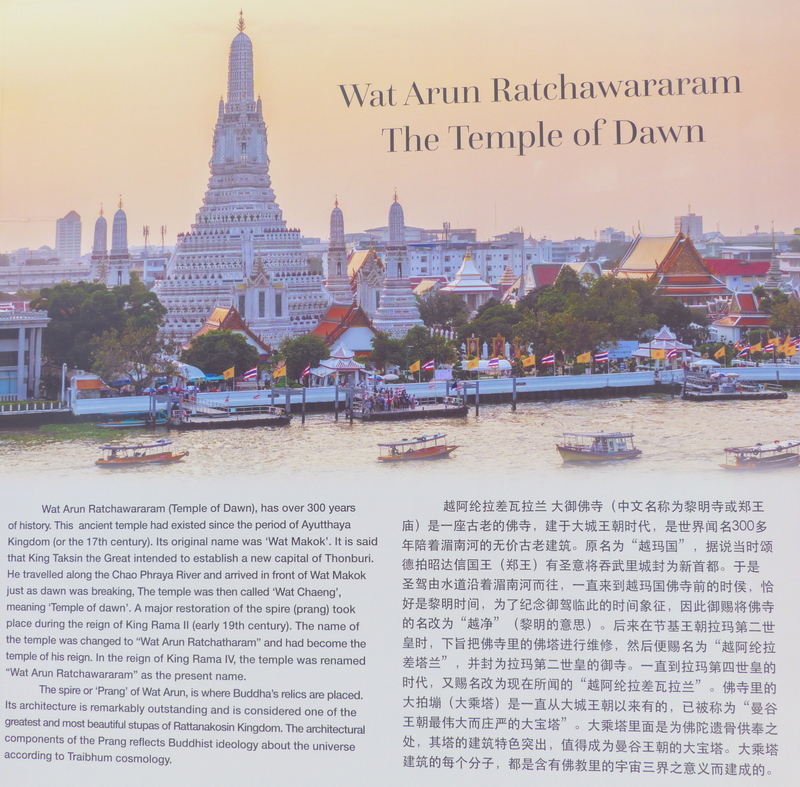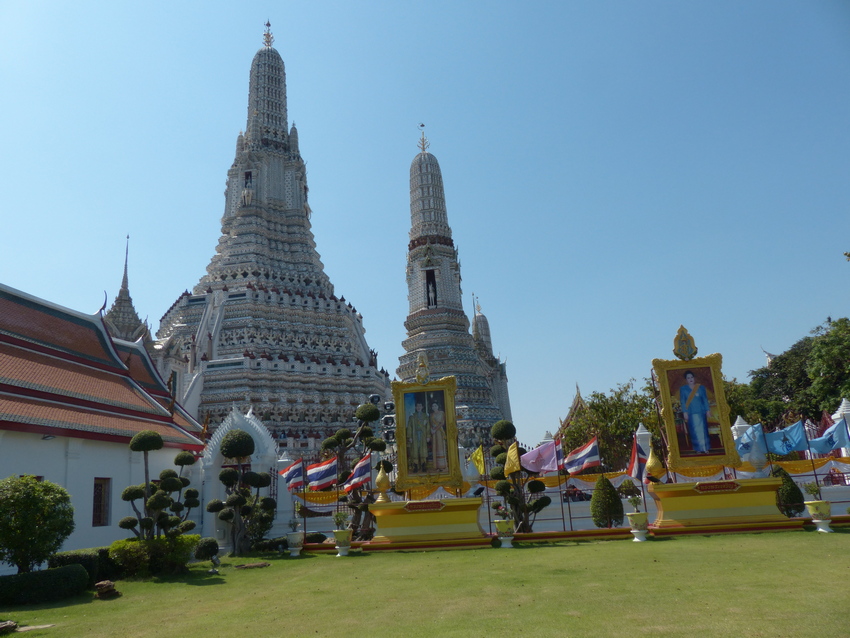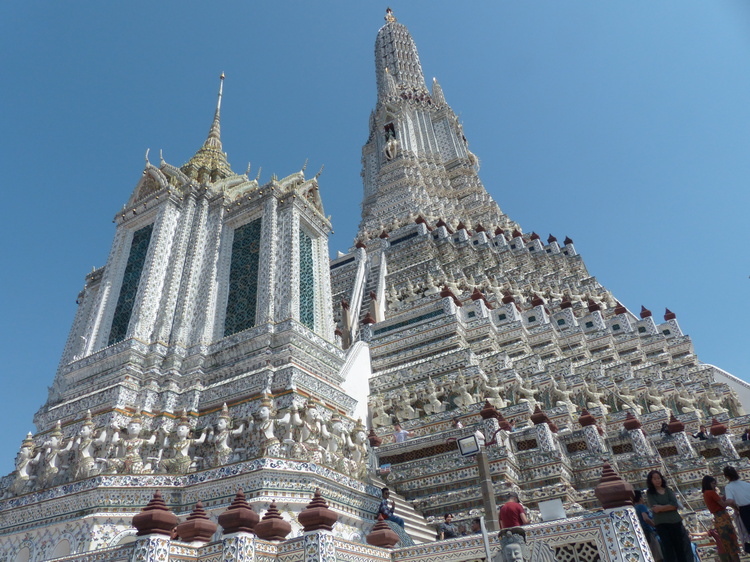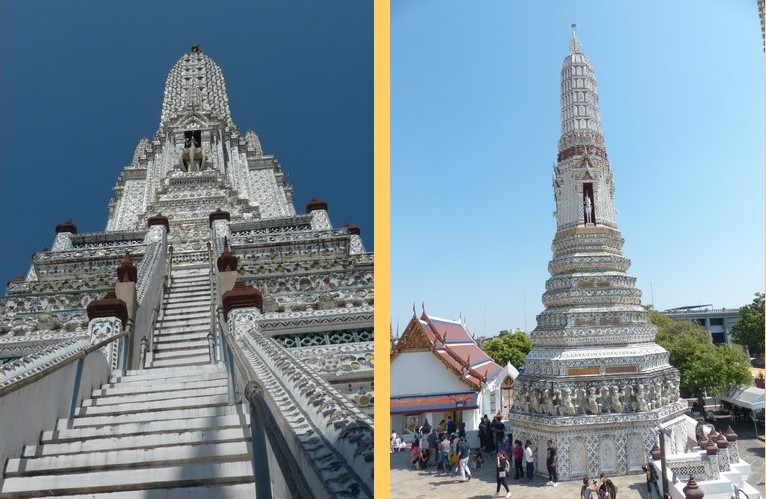 Wat Pho Temple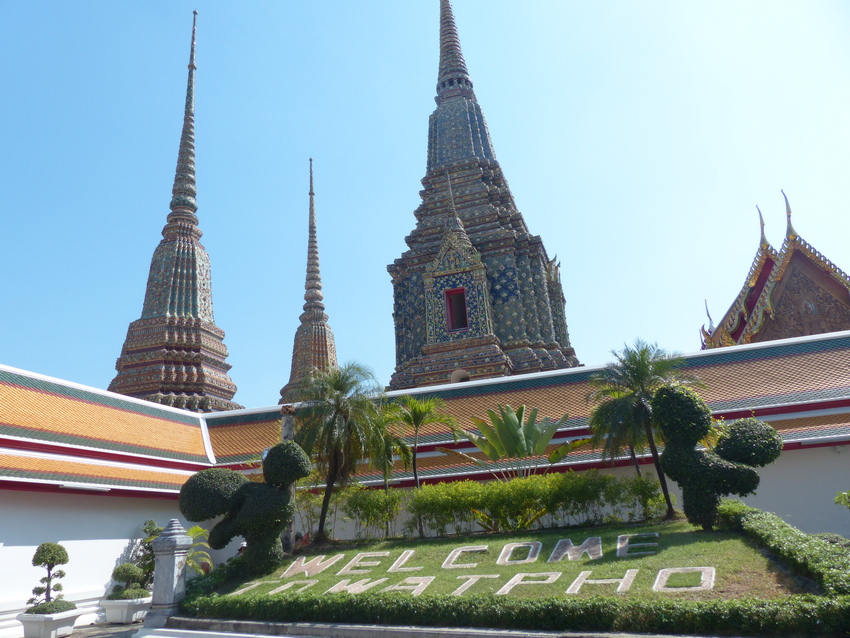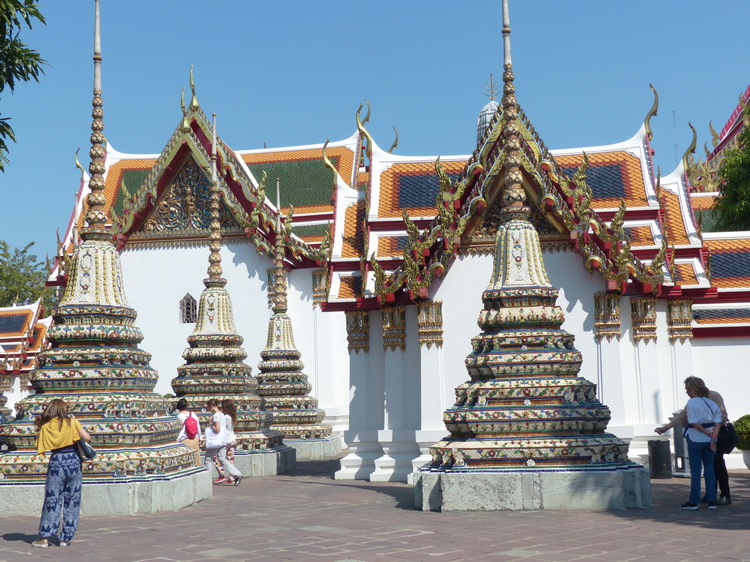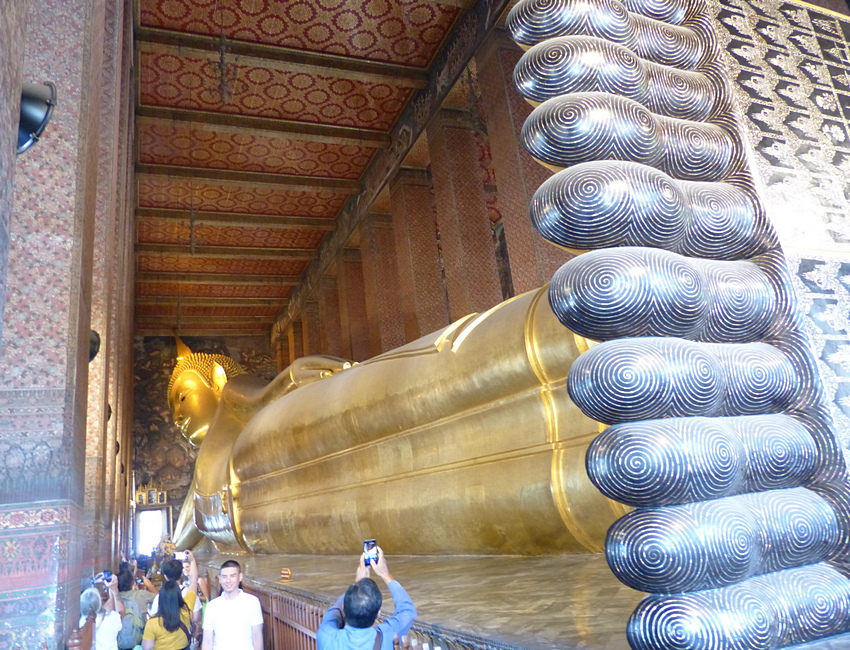 The Reclining Buddha
Bangkok skyline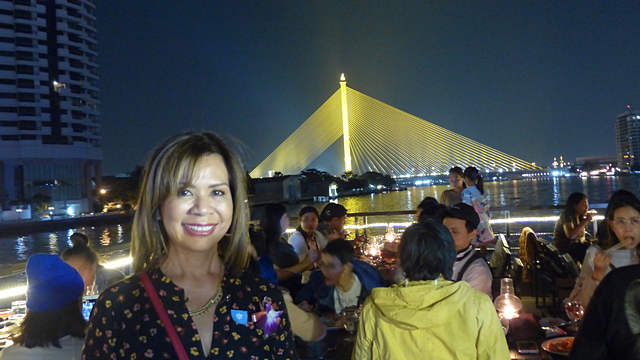 Dinner on boat night cruise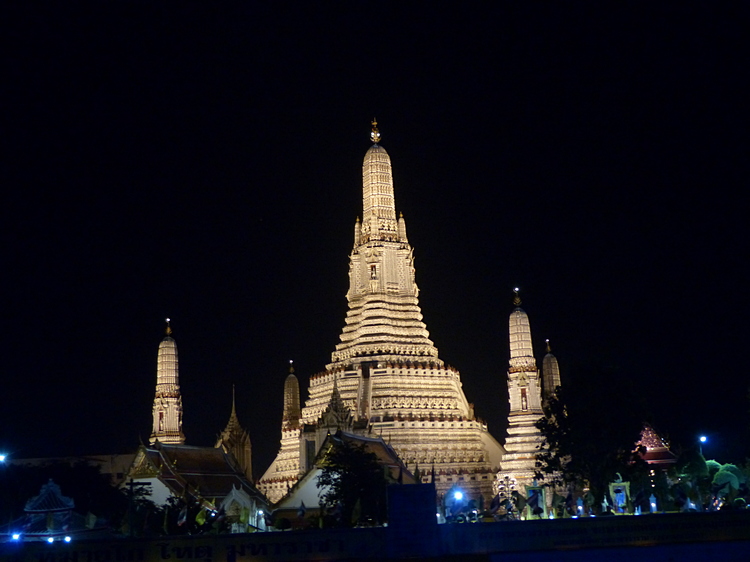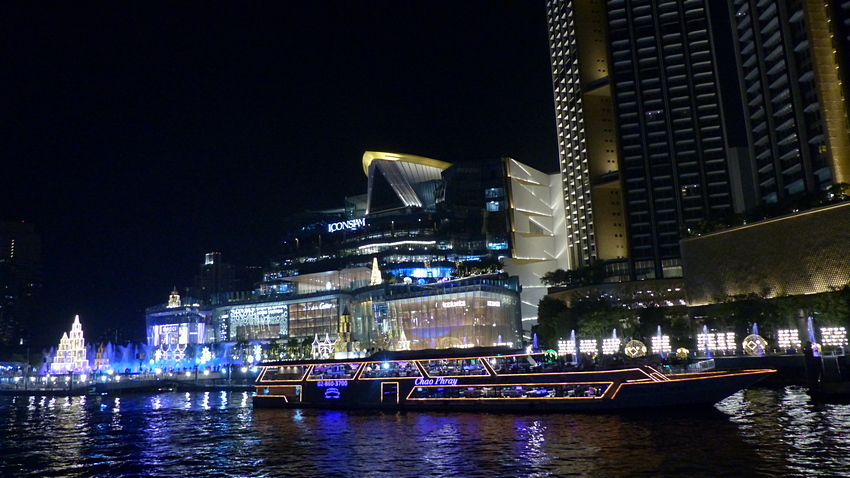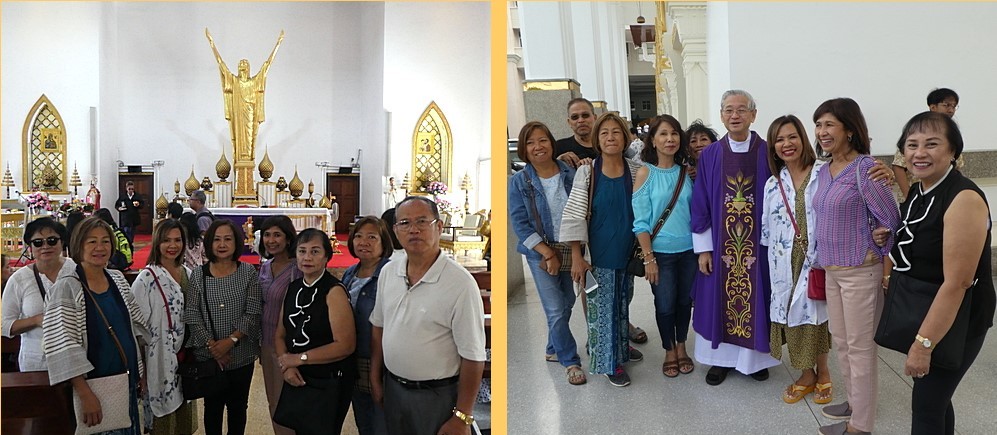 After two weeks going to Buddhist temples in Cambodia and Thailand, we finally got to attend Sunday mass at Holy Redeemer Catholic Church.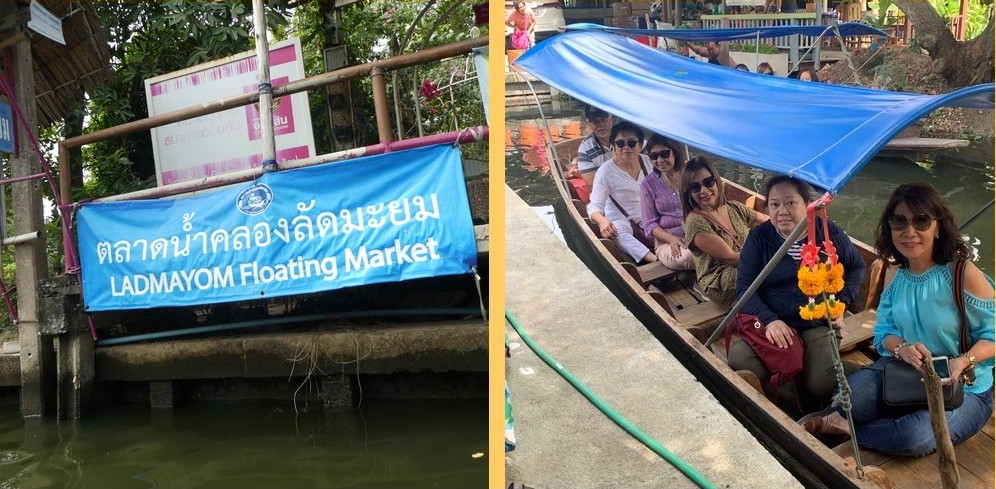 Riding a much smaller boat this time and eating authentic local food at Ladmayom Floating Market.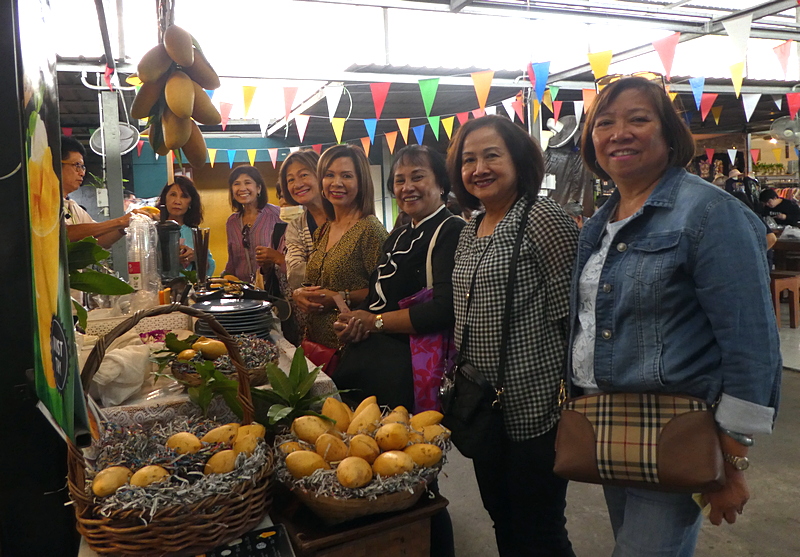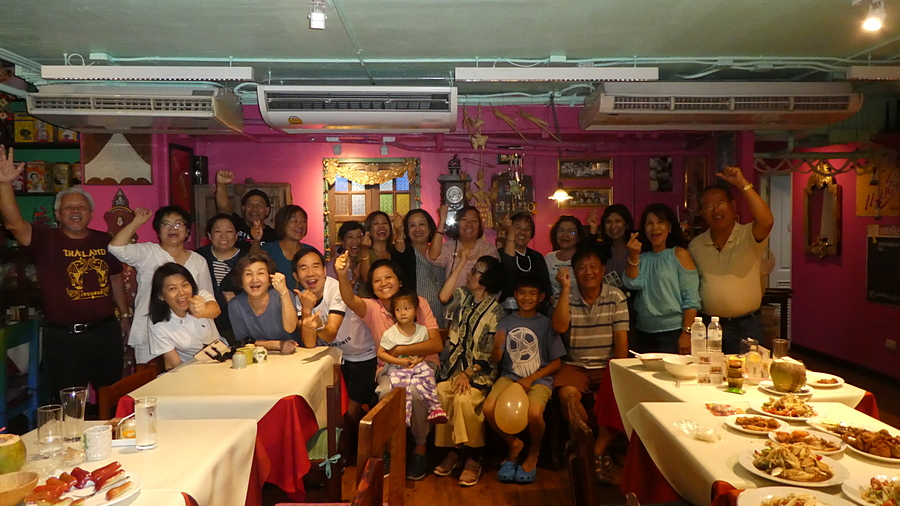 Final dinner and goodbye, thanks to our generous and wonderful Thai hosts - Joey and Nitta & family and their relatives and friends!!
***********************************************************************
DC (During Covid)
April 2021
Washington, D.C.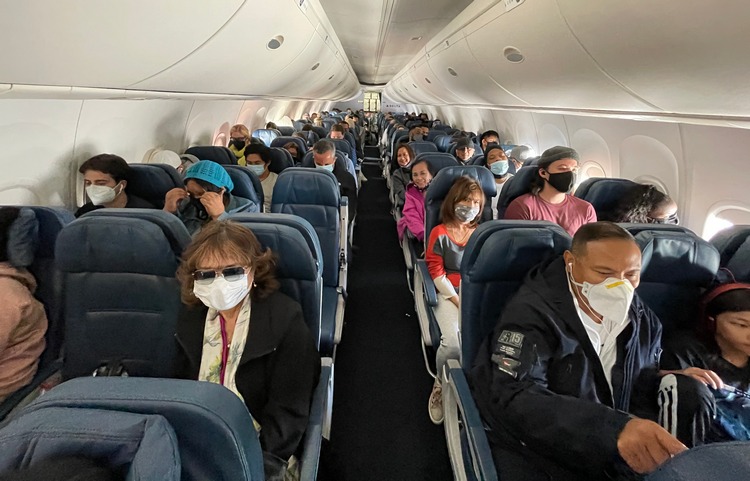 After more than a year of pandemic no-fly hiatus, this packed Delta flight feels a bit "unnerving".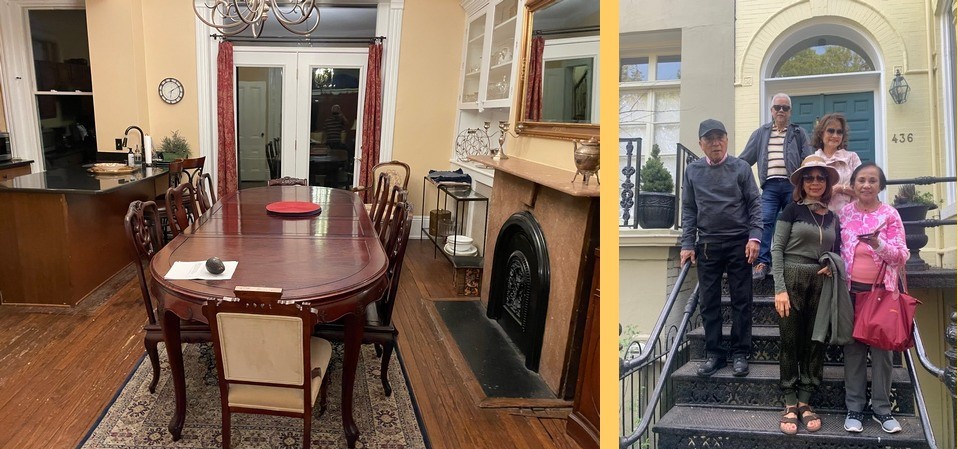 From Airbnb, we rented a Victorian house built in 1898 a few blocks from the Capitol Building. This is our third time to visit D.C.

Cherry blossoms around Tidal Basin with the Washington Monument at the background.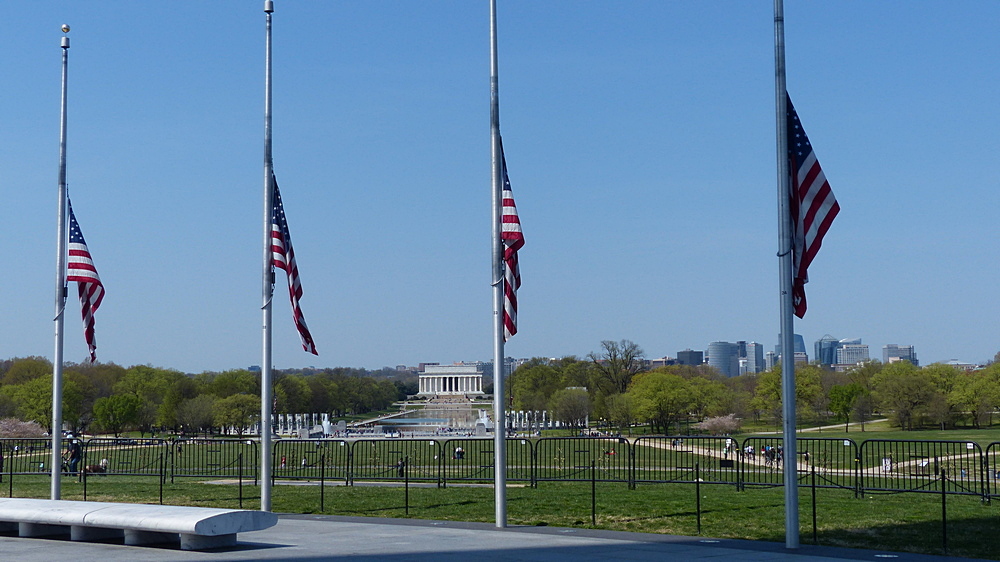 National Mall
[Photo taken from the Washington Monument with the Lincoln Memorial at the other end]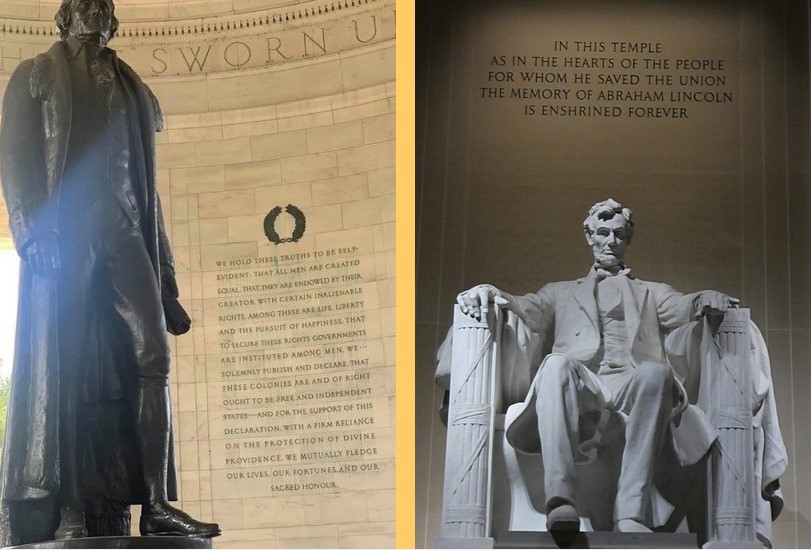 Thomas Jefferson Memorial and Abraham Lincoln Memorial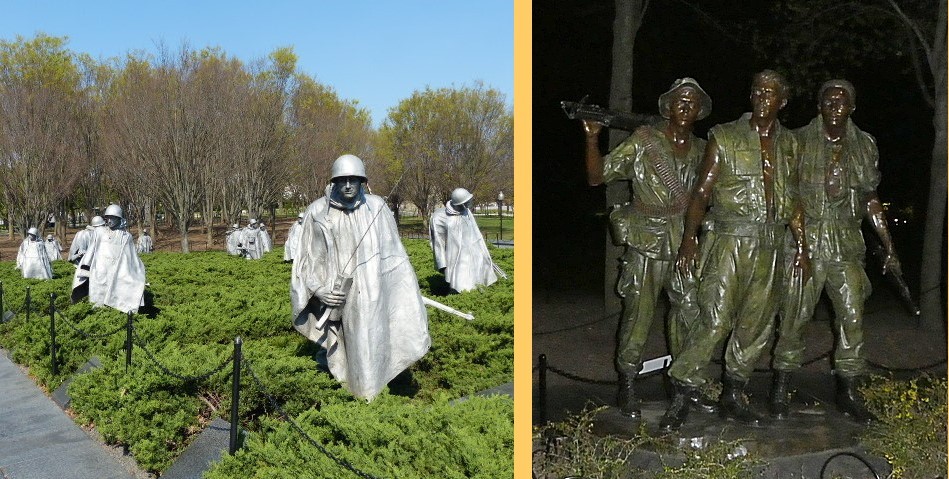 The Korean War Veterans Memorial and Vietnam War Veterans Memorial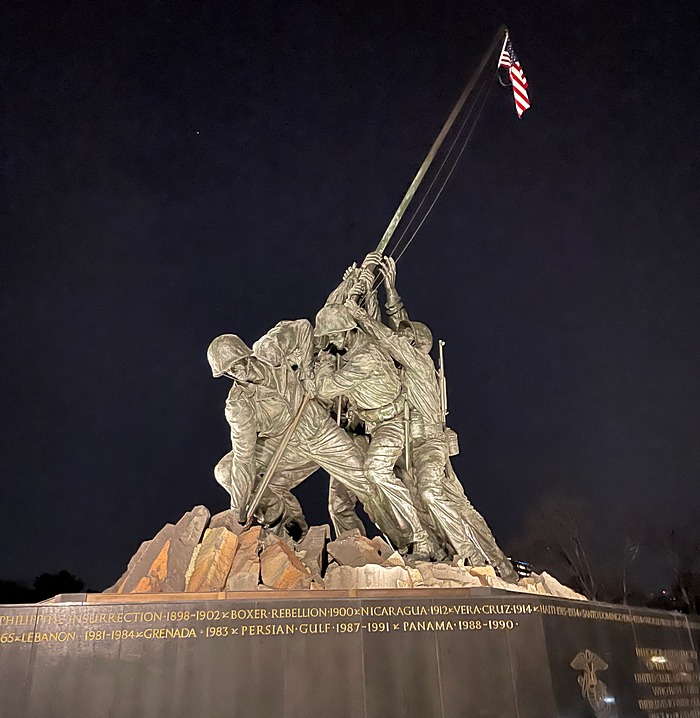 US Marine Corp (World War II, Iwo Jima) Memorial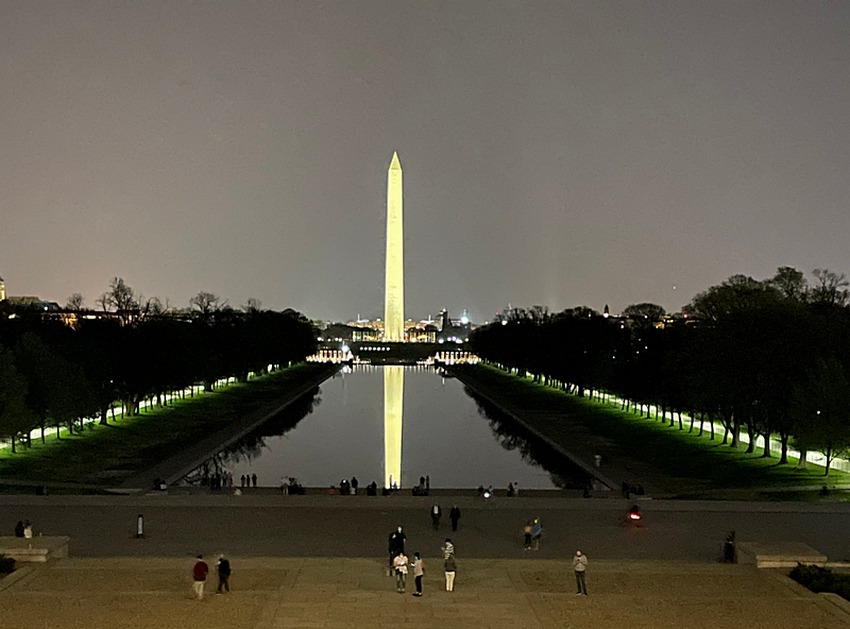 Washington Monument
[Photo taken at the footsteps of Lincoln Memorial where Dr.Martin Luther King delivered his "I Have a Dream" speech in August 1963]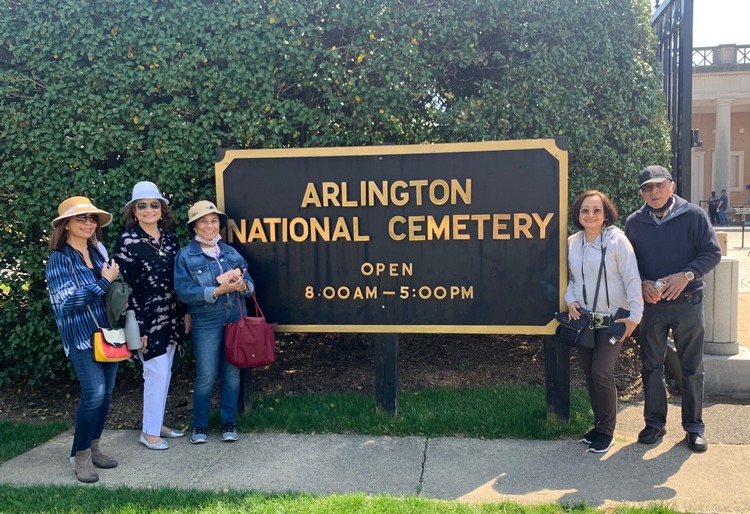 Mount Vernon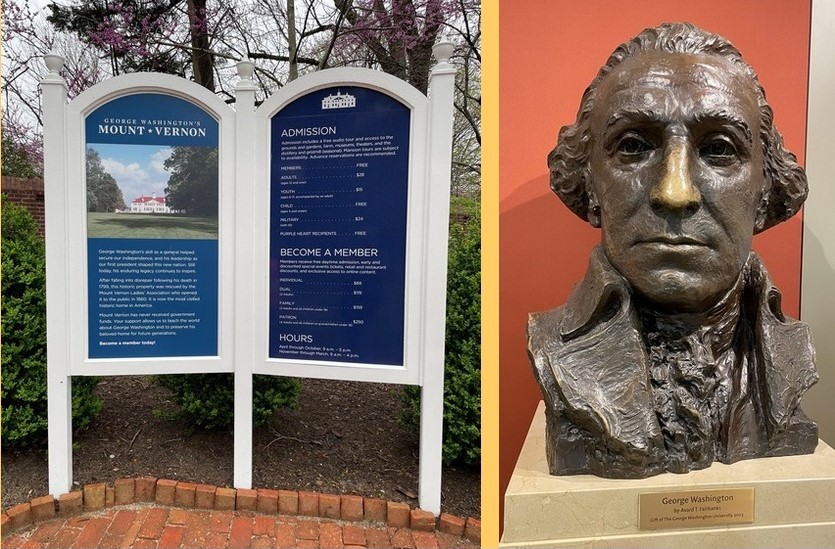 The Washington family had owned the land since 1674 and was the home of Pres. George Washington.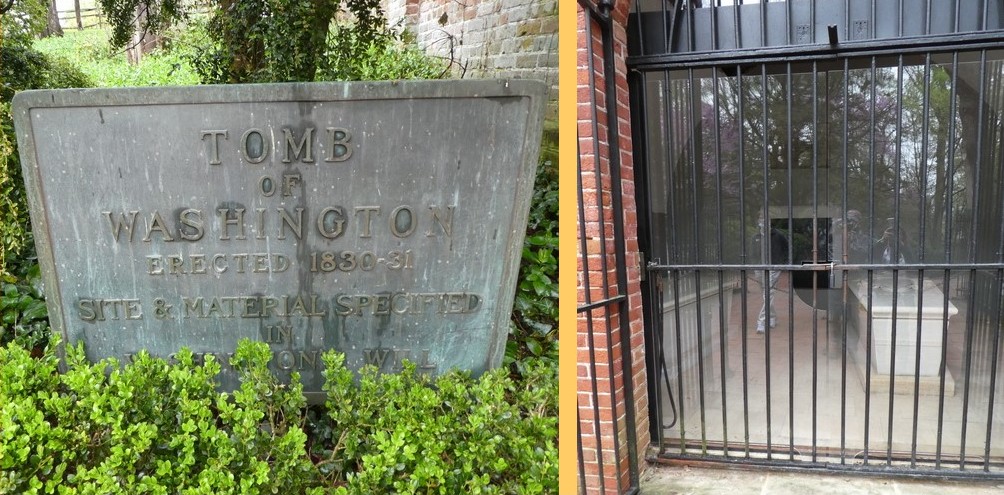 The bodies of George and Martha Washington, along with other members of the family, lie in the family tomb.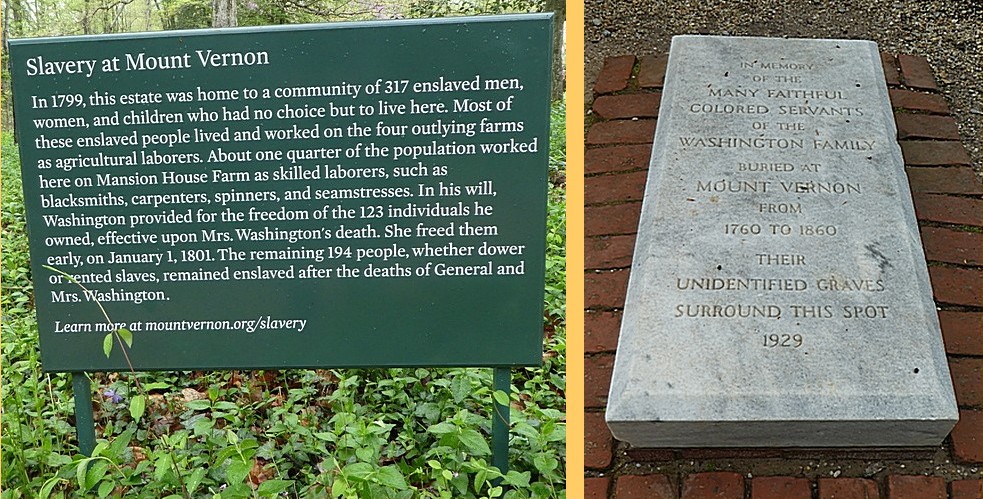 In his will, George Washington freed the 123 slaves he owned in his plantation. He was the only founding father to do so.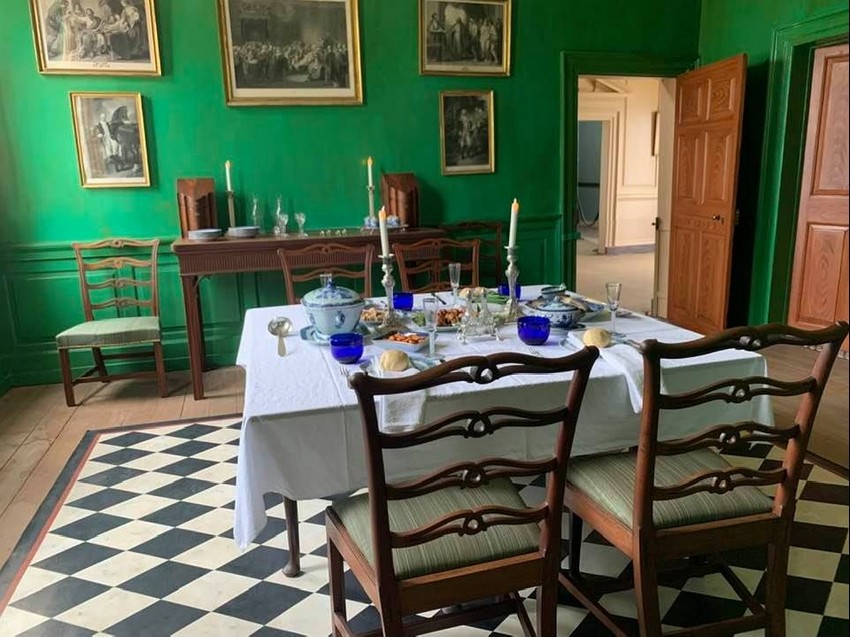 Overlooking the Potomac River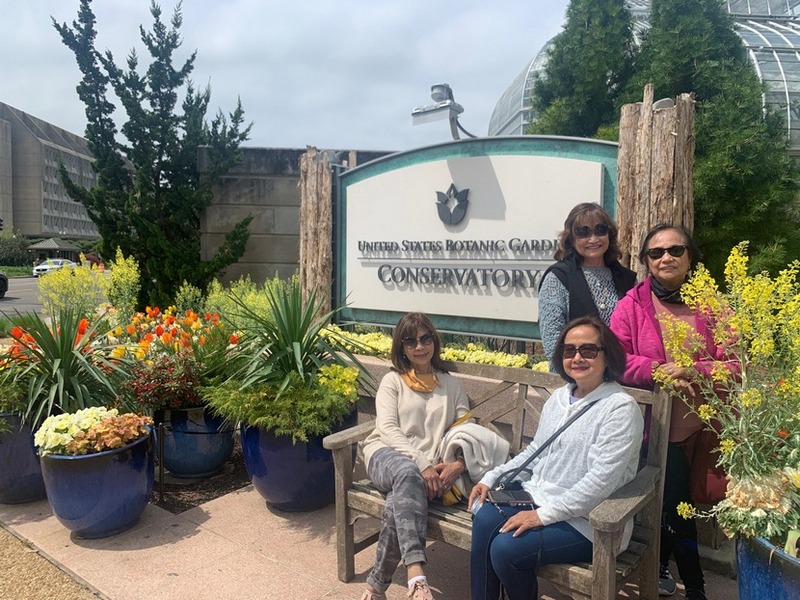 With the nurses is my sister-in-law, Emelita San Luis-Bituin (standing left), the daughter of our then Laguna Gov. Atty. (UP Law) Felicisimo San Luis.
A campus beauty married to my blood and AFAG Geology frat brother, Alex, she is Phi Delta Alpha'63 and former sweetheart of Alpha Phi Beta.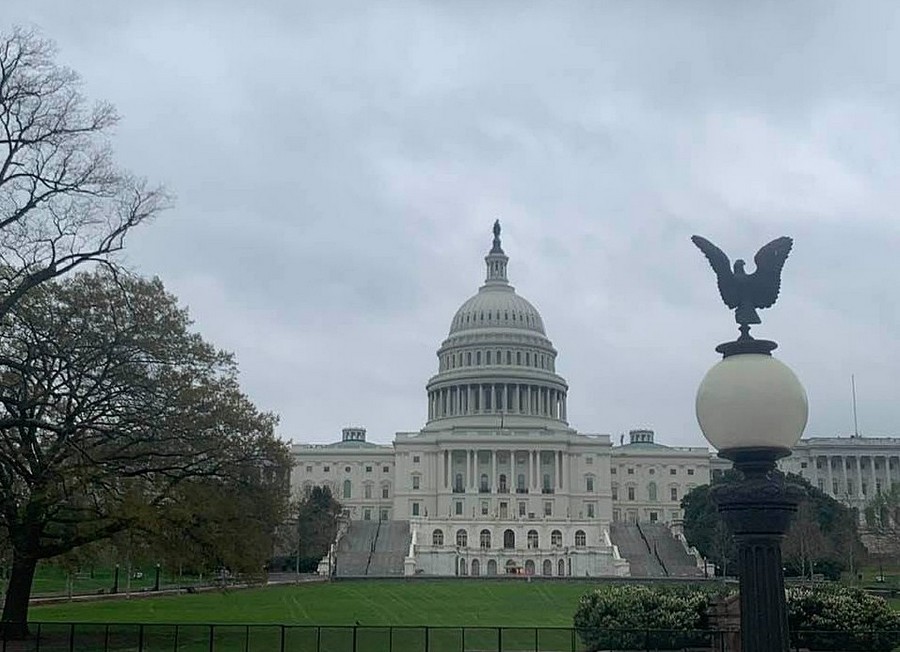 The site of the January 6 insurrection at the United States Capitol.