Some Less Known Attractions in the City of Angels
Article and Photos by Willie "Tatang" Vergara

Since I immigrated way back in 1996, I have been to Los Angeles almost 20 times. Almost every time, I managed to visit one or two "new" places, either courtesy of the UP Southern California Brods or my daughter Ria, who took her pre-medicine at the UCLA.

Los Angeles, as the whole world knows, is the "entertainment capital of the world" given the mesmerizing, spectacular fun centers of Disneyland and Universal, and the famous Hollywood, the bastion of pop culture, arts, fashion, movies and celebrities. Considering the innumerable attractions that this city has to offer, there are a few places that are practically "eclipsed" by the more well-known charms especially those relating to the world of entertainment.

I would like to highlight in this article four places that are not so well-known, but certainly are worth visiting. It was quite a surprise for me to know that even old-timers in Los Angeles are not so aware of the existence of at least one of the places I will mention here. And if you happen to like the pictures that will accompany this brief commentary/pictorial, then ask a relative or a Brod/Sis to bring you to such places. For all you know, this may even be their first time in seeing these lovely attractions.

As in the old adage, a picture is equivalent to a thousand words. Following this line, this article will be comprised of many pictures and less of verbiage. The following places are: (a) The Getty Villa; (b) The Santa Monica Pier; (c) The Venice Canals; and (d) The Redondo Beach.


The Getty Villa
The Getty Villa is located at 17985 Pacific Coast Highway, Pacific Palisades, California, 90272, one mile north of Sunset Boulevard and approximately 25 miles west of downtown Los Angeles. Take note that this is different from THE GETTY CENTER, sometimes known as THE GETTY MUSEUM, another attraction that is not featured here. As an aside, the Getty Museum prides itself for its modern architecture and its rich collection of Renaissance and Impressionist Art.

Admission to the site and to all exhibitions is FREE, but one has to pay $25 per car. An advance, timed-entry ticket is required, and you can conveniently book beforehand at the internet.

The Getty Villa, the original site of the J. Paul Getty Museum, is an educational center and museum dedicated to the study of the arts and cultures of ancient Greece, Rome, and Etruria. It serves a varied audience through the permanent collection, changing exhibitions, conservation, scholarship, research, and public programs in an intimate setting overlooking the Pacific Ocean.

The collection has 44,000 Greek, Roman, and Etruscan antiquities dating from 6,500 BC to 400 AD. The villa design was inspired by the Villa of the Papyri at Herculaneum and incorporated additional details from several other ancient sites. It opened in 1974, but was never visited by Getty, who died in 1976. Following his death, the museum inherited $661 million and began planning a much larger campus, the Getty Center, in nearby Brentwood. (NOTE: A lot of the above information is culled from the internet, most of which are from Wikipedia.)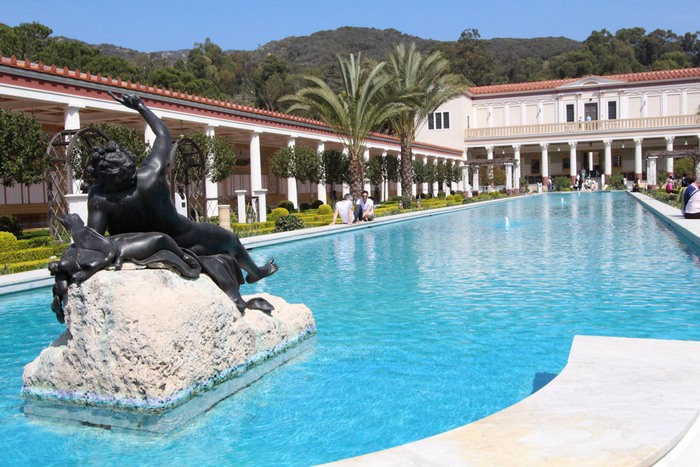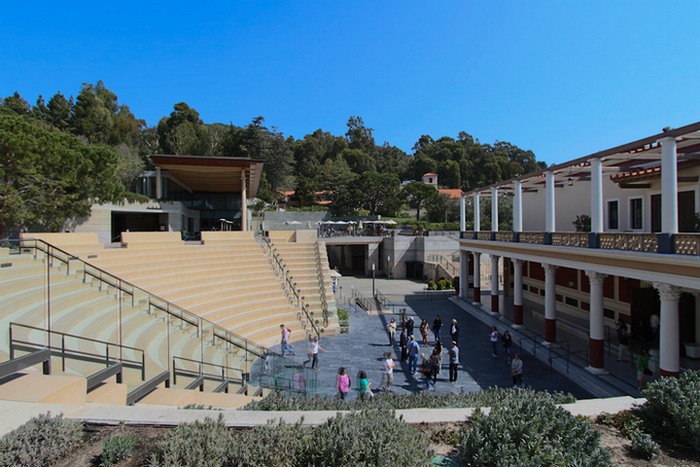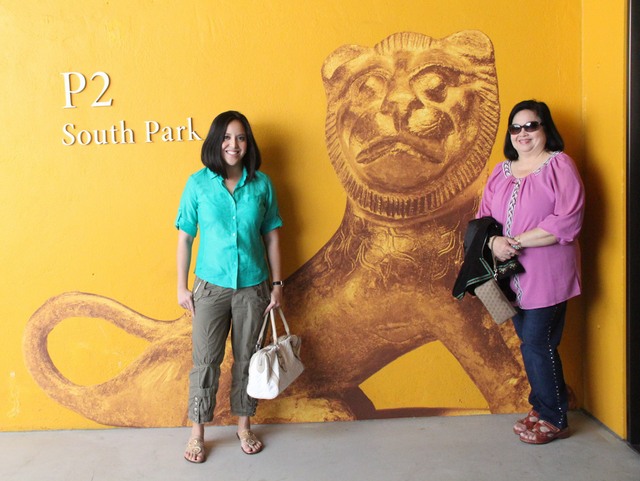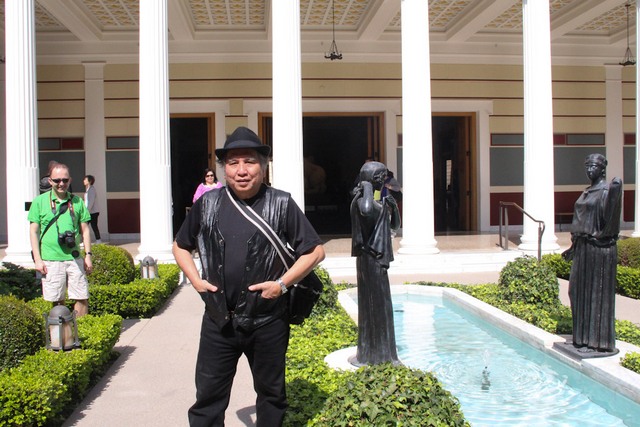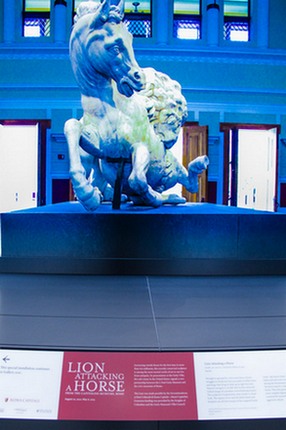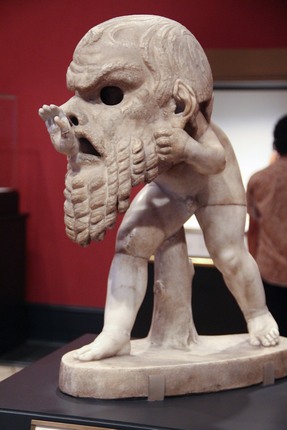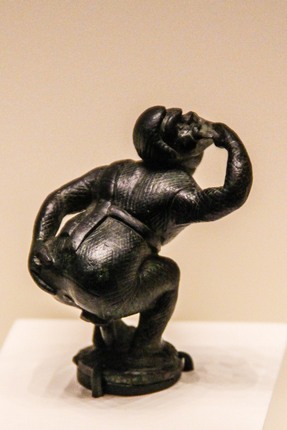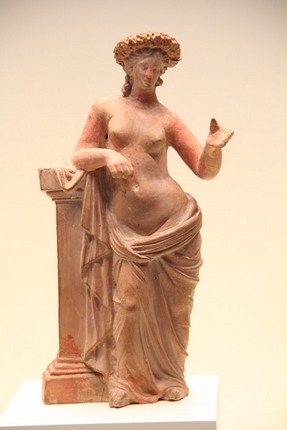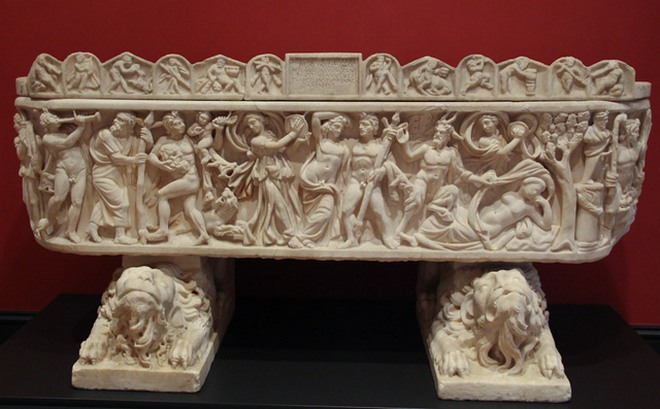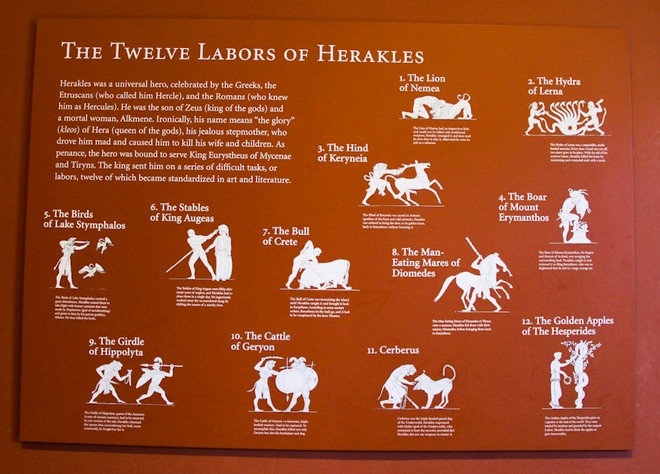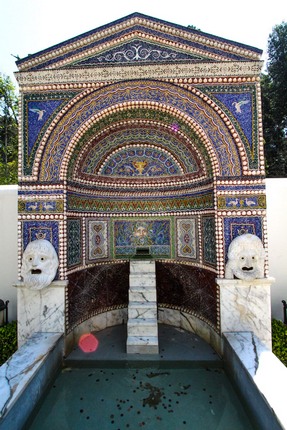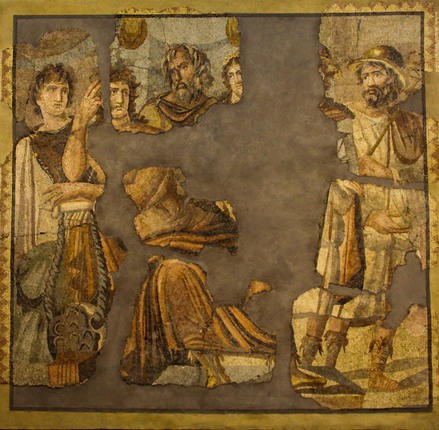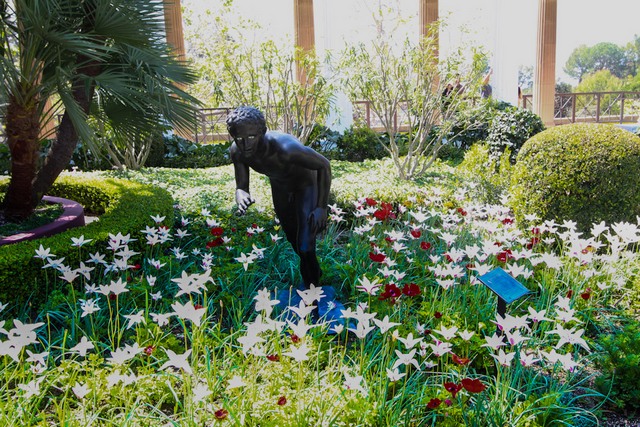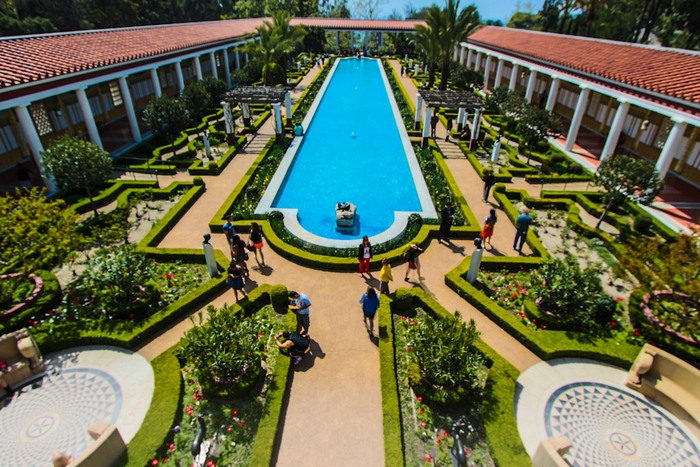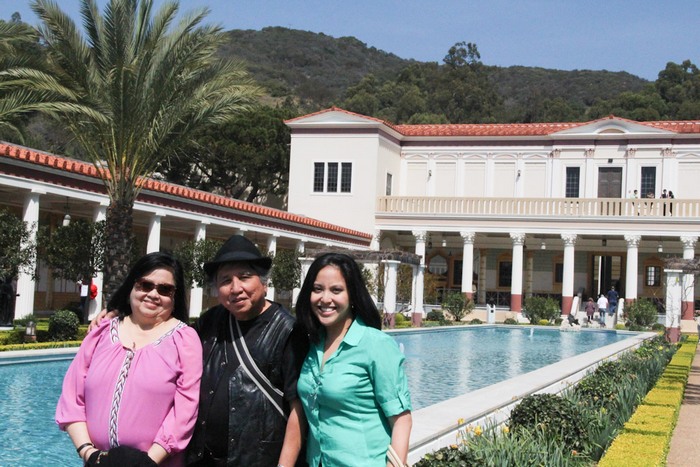 Santa Monica Pier
This is a place where one can go to relax, sight-see, fish, play or swim for FREE is the Santa Monica Pier. We were brought here by my daughter Ria and son-in-law Gentian Lluri, who consider this place one of Gentian's favorites due to his love of the sea. When I saw this place, the lyrics of the old song "Downtown" immediately came to me: "When you're alone/And life is making you lonely/You can always go downtown/When you've got worries/All the noise and the hurry/Seems to help, I know, downtown"…

You can do, among others, the following relaxing activities: (a) take a swim and picnic along the shores of the warm waters of the Pacific Ocean; (b) go fishing; (c) watch people sing on karaoke, or if you wish, take on the microphone yourself; (d) go on roller-coaster rides; (e) learn how to be part of a 'flying trapeze'; (f) play chess with strangers; (g) partake in activities of The Muscle Beach and get acquainted with beautiful people with shapely bodies; (h) or spend your time just watching this guys and gals; (i) learn ballroom dancing; (j) or just simply sit down and watch people go by.

If you've been watching movies, you will see a lot of Santa Monica Pier sites quite familiar to you. The following, among many others, have been filmed here: Elmer Gantry, The Opposite of Sex, Night Tide, Bean, The Sting, A Night at the Roxbury, Miracle Beach, Titanic, Forrest Gump (there is a Bubba Gump Shrimp Company Restaurant on the pier, owned by the company that produced the film), Not Another Teen Movie, Iron Man, The Hottie and the Nottie, Ruthless People (the pier is the site of the movie's climactic final scene), Love Stinks, Hancock, and Hannah Montana: The Movie.

Santa Monica is located at the western terminus of the 10 (Santa Monica) Freeway, about 17 miles west of downtown Los Angeles and 7 miles north of Los Angeles International Airport (LAX). Plan to spend a whole day of relaxation at this place next time you go to Los Angeles.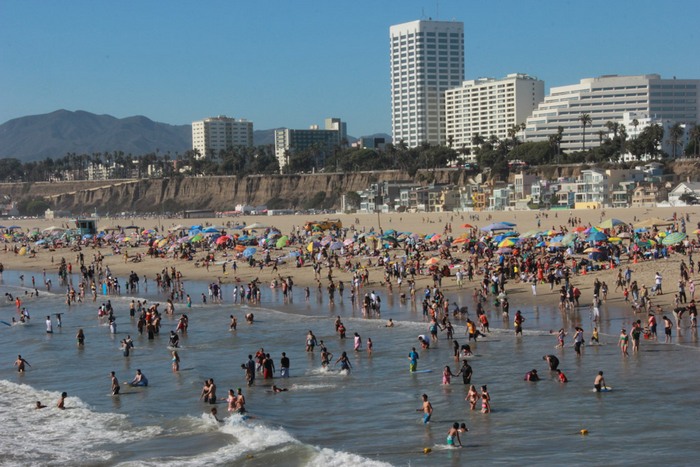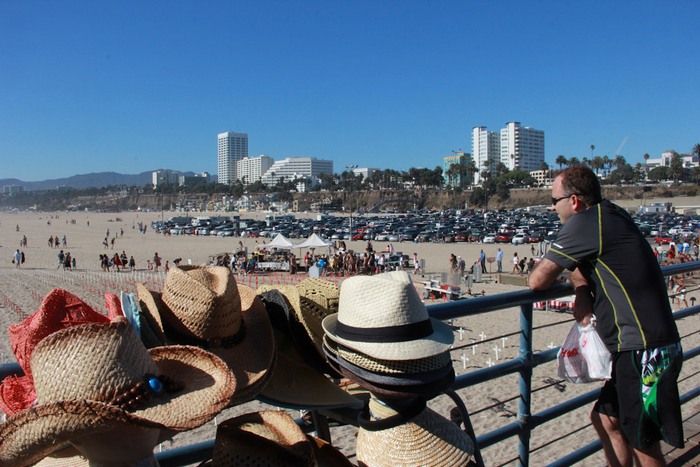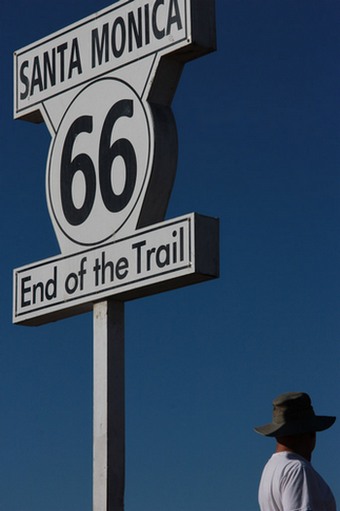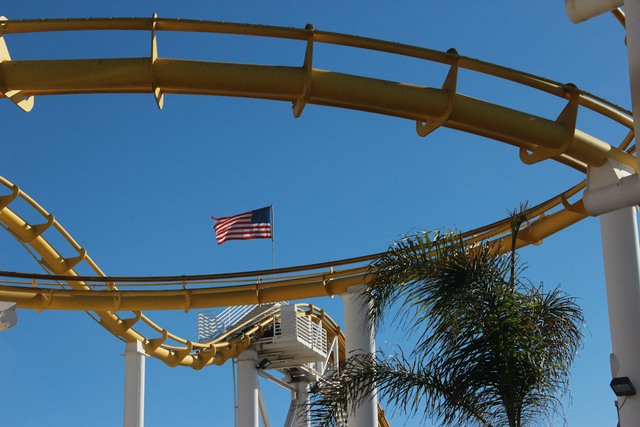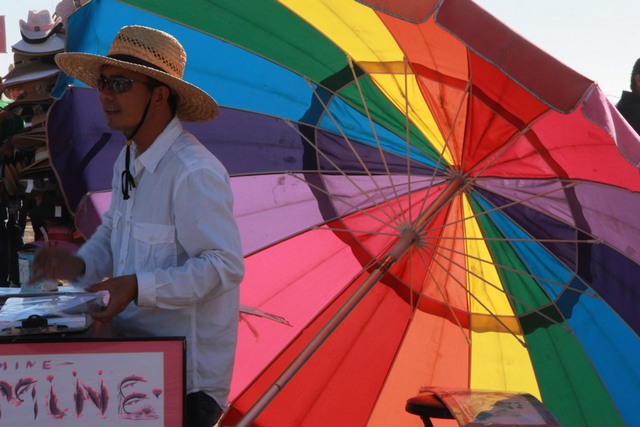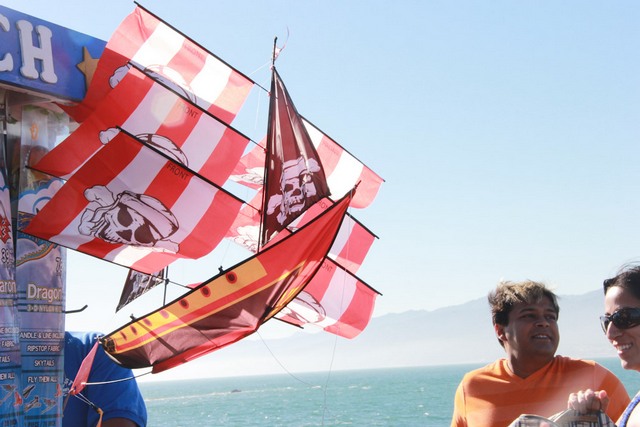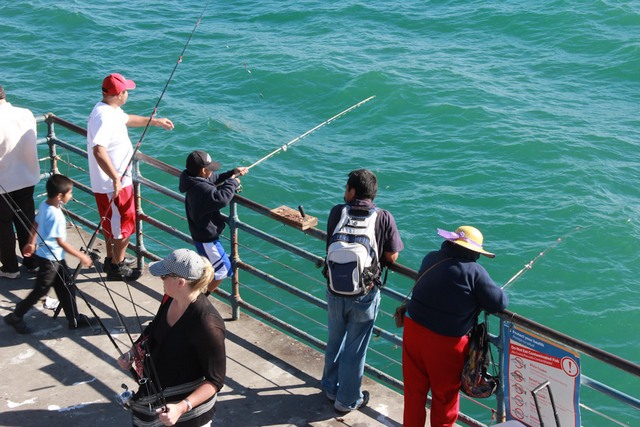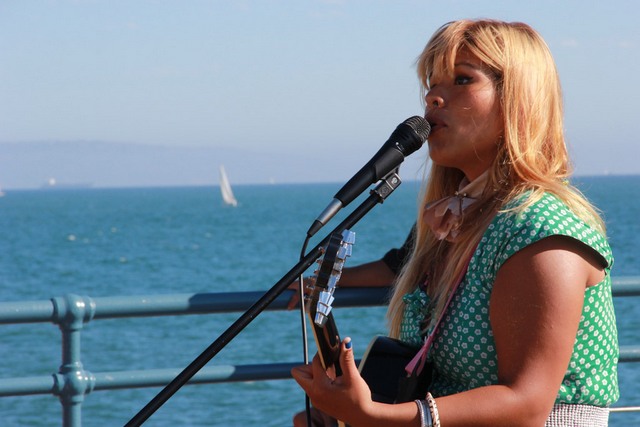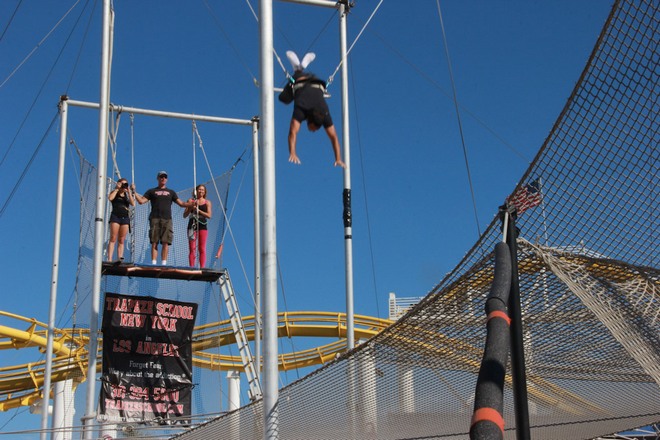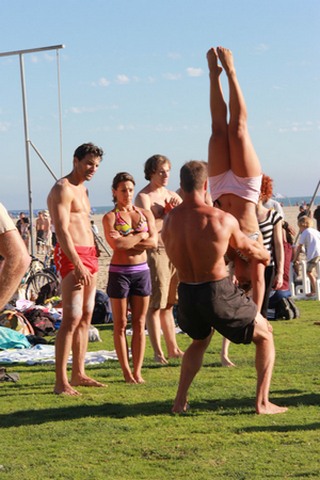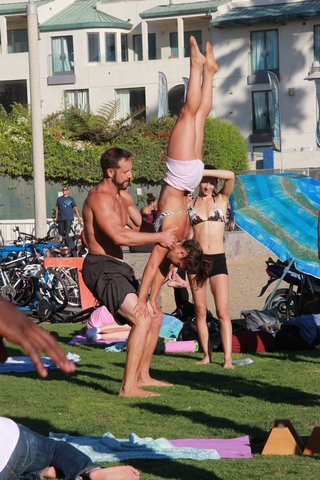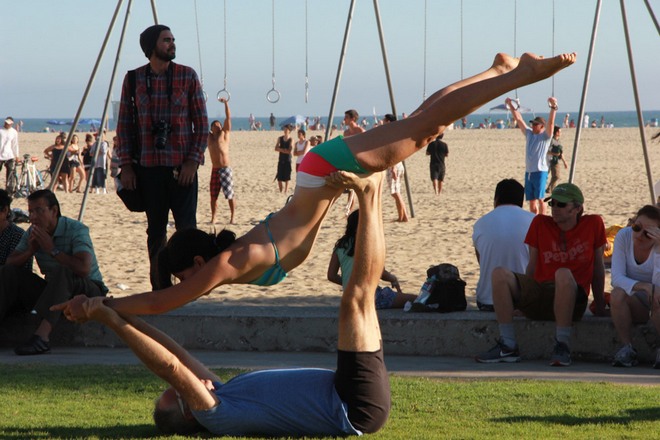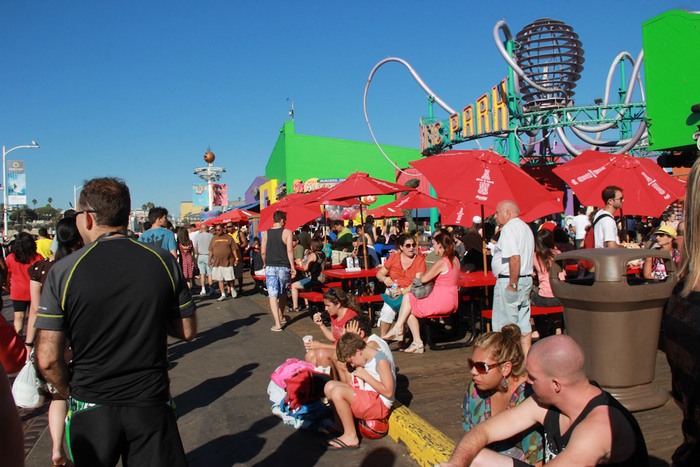 The Venice Canals

One of California's "gold", or "hidden treasures" – best describes the Venice Canals. I guess the best time to visit the Venice Canals is in spring, where owners of the quaint houses display their respective spring blooms right on the walk-way. My daughter Ria and her husband brought me and my wife, Tess, to this almost unknown place in Los Angeles. As a nature photographer, I consider this place as one of the best places in California where one could take photos of a large variety of decorative plants and flowers.

A lot of people know about the Venice Beach, with all the freak shows, scantily clad pretty women, and the possibility of seeing movie stars. But they know little about the Venice Canal Historic District. The district is noteworthy for its man-made canals built in 1905 by developer Abbot Kinney as part of his Venice of America plan. Kinney sought to recreate the appearance and feel of Venice, Italy in Southern California. In that brief hike of this place, I did experience that enchanted feeling of a "Venice in America" with all its arched bridges and gondolas, although it is still incomparable the original Venice in Italy. I certainly would like to visit this place again, this time during the blue hour up to a few hours past sunset, just to enjoy a different ambience with its beautifully lit houses.

Facing the water, the houses are a collection of architectural styles; everything from mid-century modern to storybook cottage, to Roman-inspired villa. Some are built across two lots and many have a boat tethered out front next to a private dock. Arched foot bridges, for walkers only, connect both sides of the shore with car access by footpath in the rear. From my perspective, this place offers a most convenient, romantic and easy hike that will last all of two hours including several stops to appreciate the flora, fauna and quaint architecture.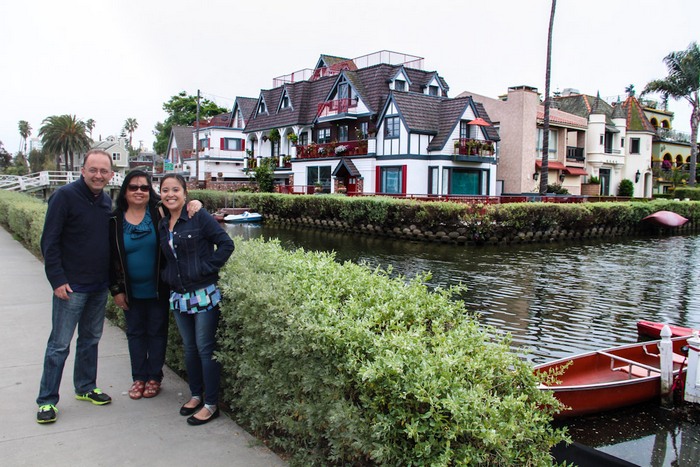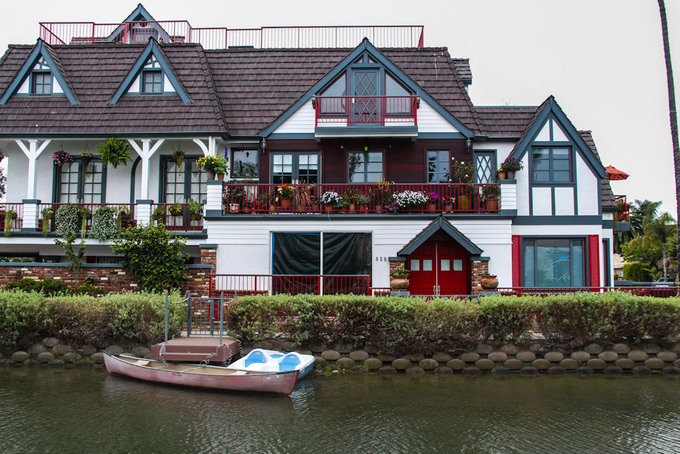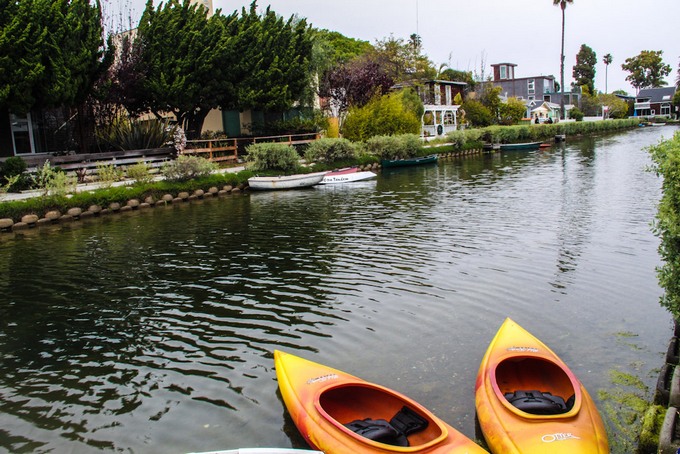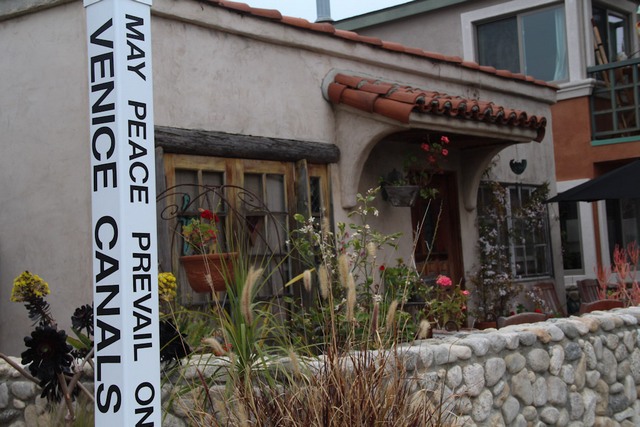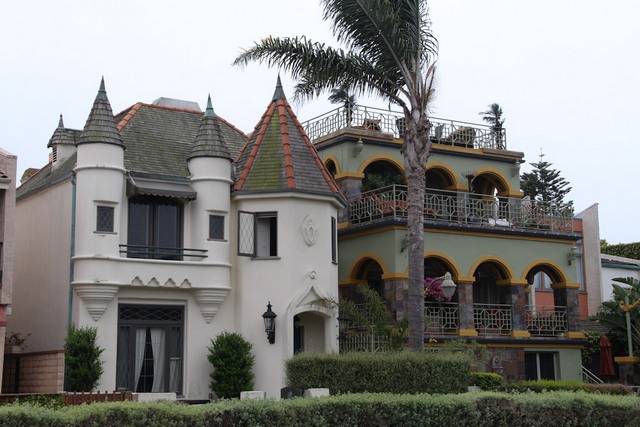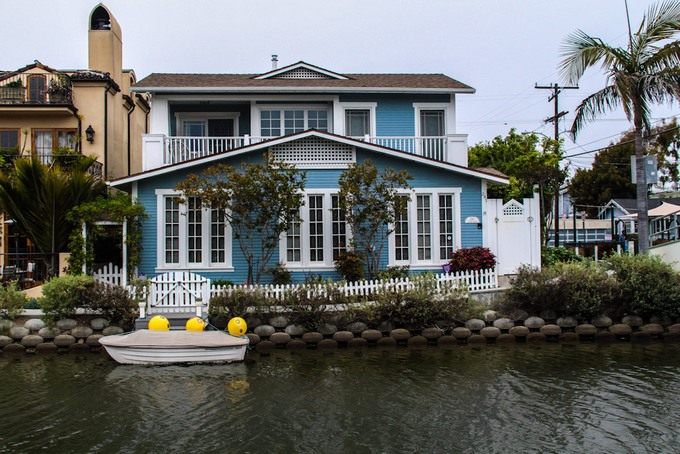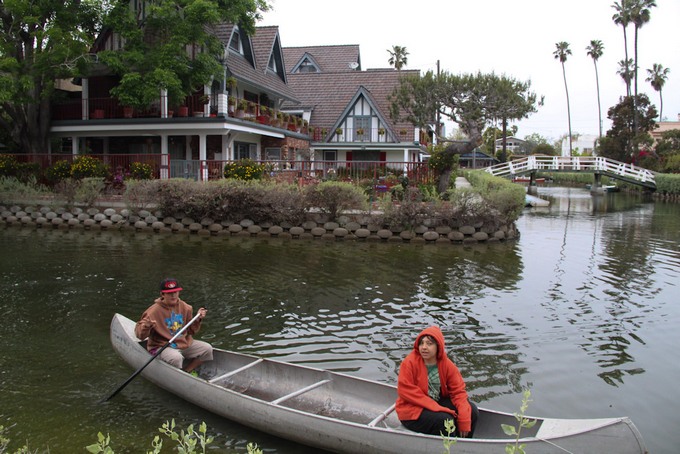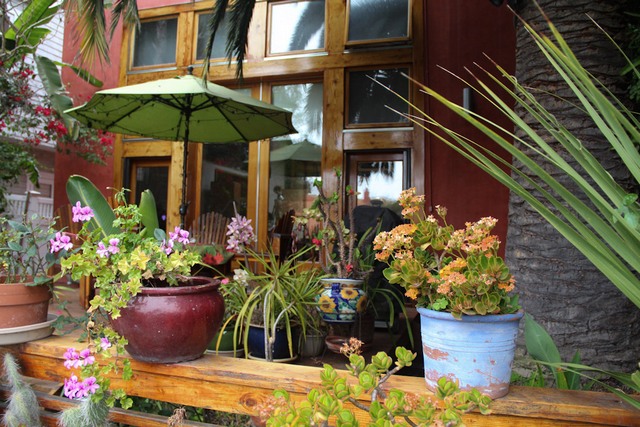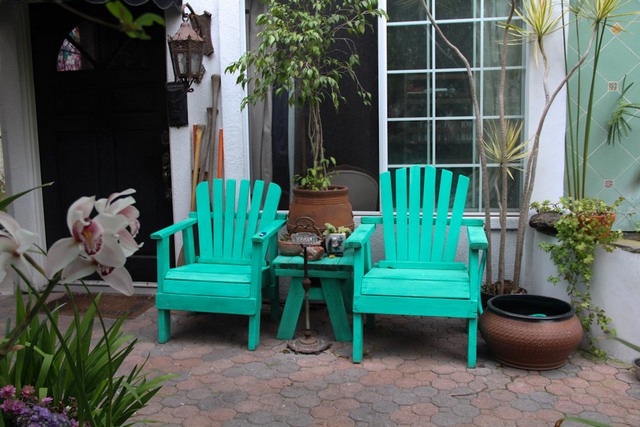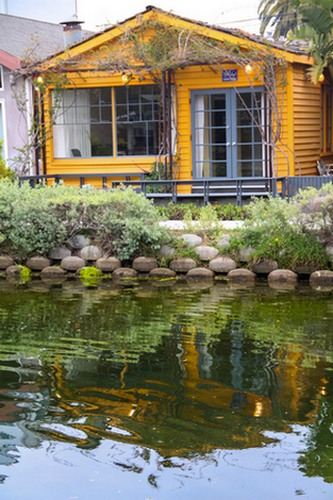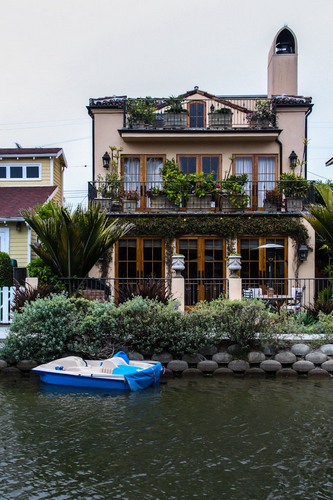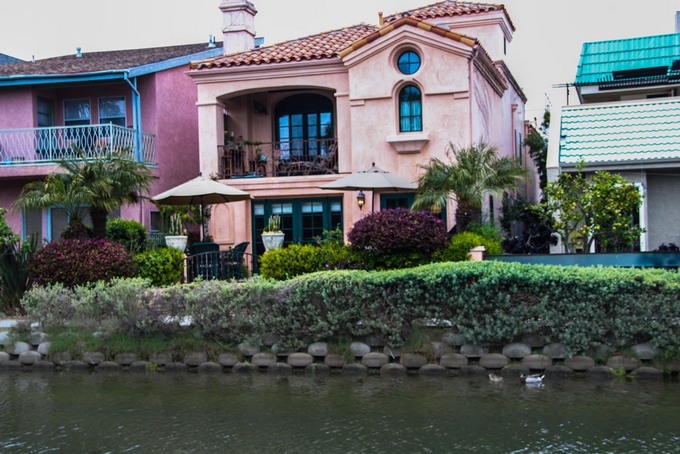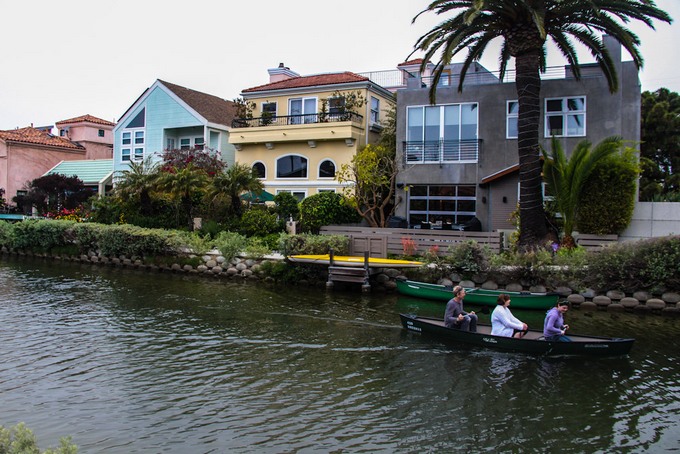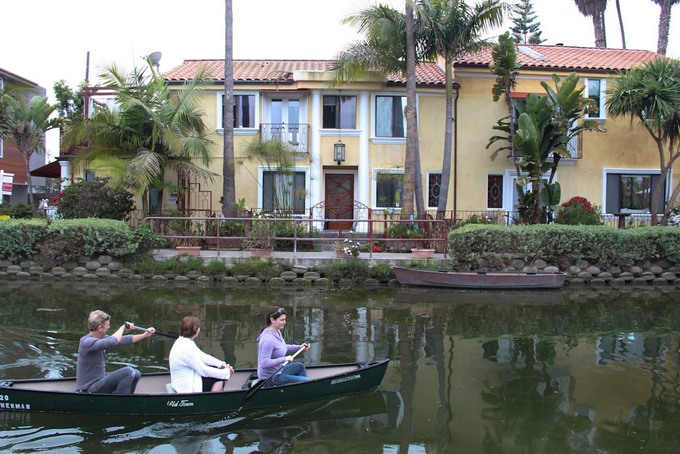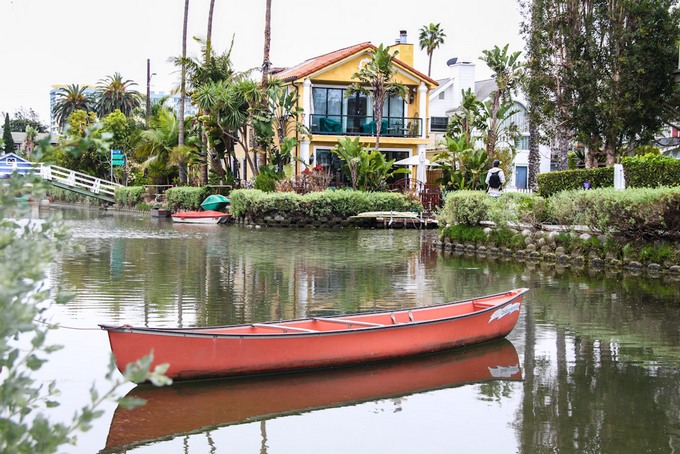 Redondo Beach

Redondo Beach is one of the three Beach Cities located in Los Angeles County, California, United States. The city is located in the South Bay region of the greater Los Angeles area. My family and I were first brought to Redondo Beach by Norman Bituin and Danny Galoso sometime in June 1996 (a month after my immigration to the United States). At that time, Tess came to the US for the first time through LAX.

Redondo Beach is the focus of many who want to be in the sun and near the ocean. Although a vibrant community in its own right, much of the Redondo Beach lifestyle is a blend of the neighborhoods, activities and people of the three Beach Cities of Southern California's South Bay. Like its sister cities of Hermosa Beach and Manhattan Beach, Redondo's key lifestyle draw is the vast beach that links these three cities. Way back then during that first visit, I barely remember almost anything at all, except that we had lunch at the beach, stayed there for an hour and that Vale would later come over to bring us to his Torrance home. That was the more memorable part of this particular trip. It was a big surprise for me to see that Jun Vale has become quite a family man himself and he has elevated his story-telling skills to the level of art. It was there where I met Jun Vale's very intelligent mom, who was also a great story-teller herself.

But I am deviating.

So my second trip to the place gave me a chance to appreciate the beautiful scenery. It was only then that I saw a marina and lots of sailboats seen from a distance. Aside from the interesting shops and wet market, Redondo Beach is the place to enjoy fresh sea foods at quite reasonable prices. Just pick out a fish, crab, sea weeds, sea urchin or any crustacean from the display and hand it over the counter for free cooking. It was already 2:00 p.m. but the place was still full with customers. Surely, I would enjoy going back to this place anytime and each time I am in Los Angeles.