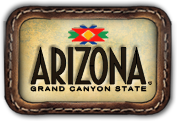 Sedona: A "Must" Side Trip from Grand Canyon
by Willie Vergara
[Photos by Rolly, Joel, Willie, Rod and Norm]
After 3 nights at a hotel near the Grand Canyon, our group of six – Norman, Dan, Joel, Rolly, Rod, and I – drove 120 miles southeast, toward the much vaunted small town of Sedona. It sits about 120 miles north of Phoenix, nestled between thousand-foot-high wall of stone in lushly forested Oak Creek Canyon and the wide open space of Verde Valley.

An officemate told me that Sedona remains as beautiful as ever but was quite disappointed that it is no longer the small town she had heard about in grade school. Now with more than 10,000 residents, most of them affluent, "there are no vast tracts of land that remain undeveloped… Some 50 years ago, the Sedona Post Office only recorded 155 residents, and the place didn't have electricity until 1960." (Heidinger & Trevillyan, 2007, Images of America: Sedona).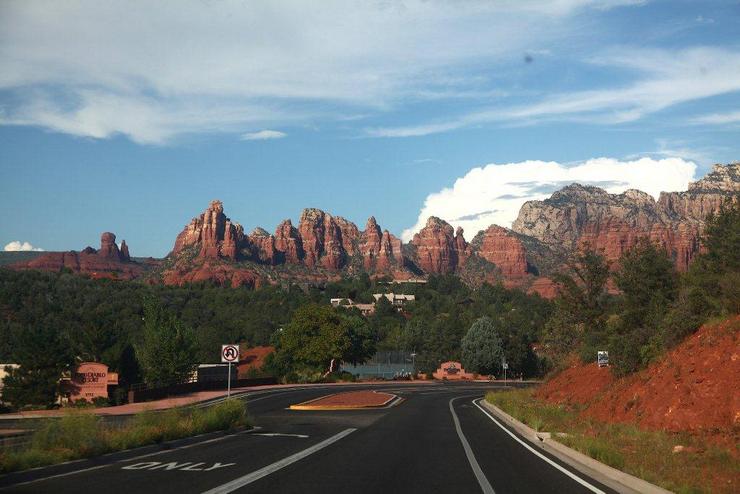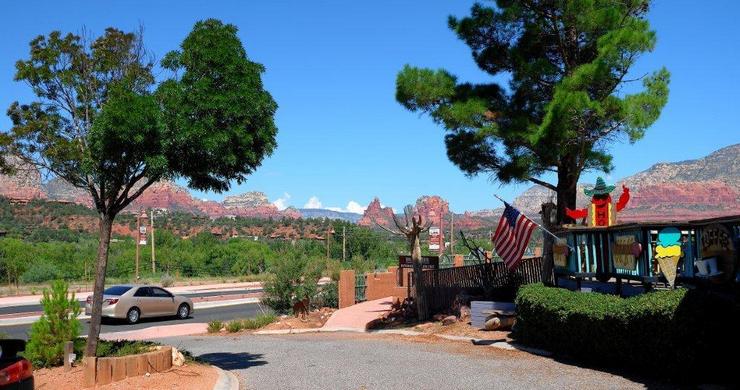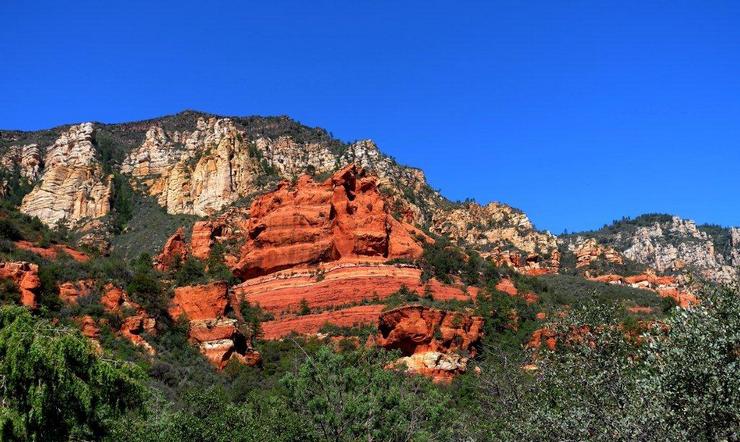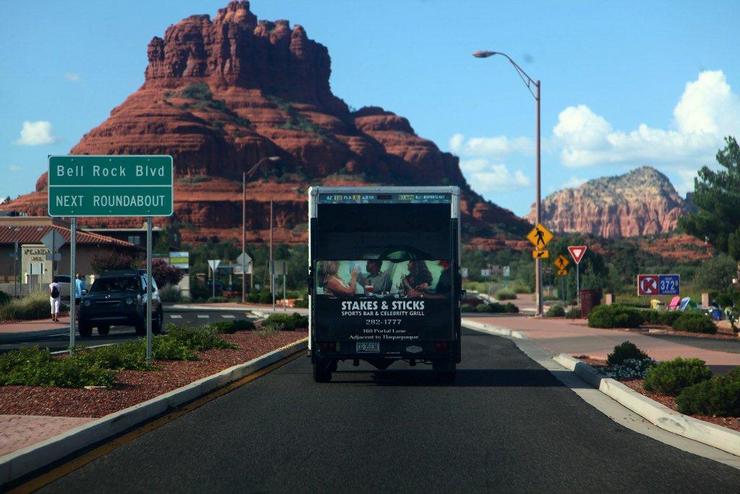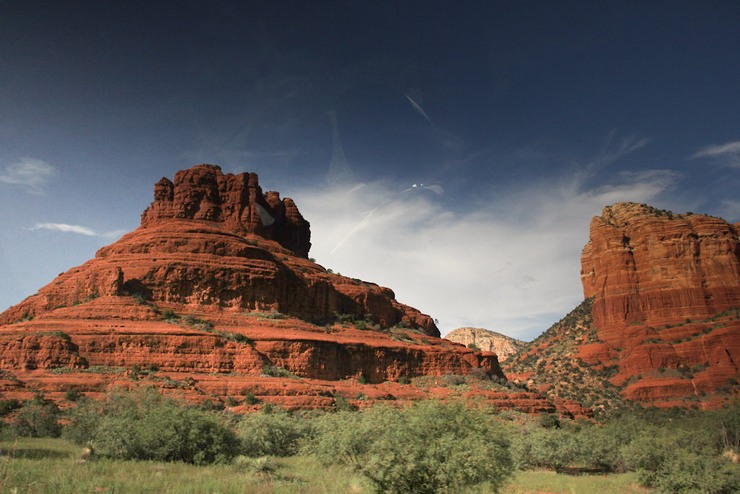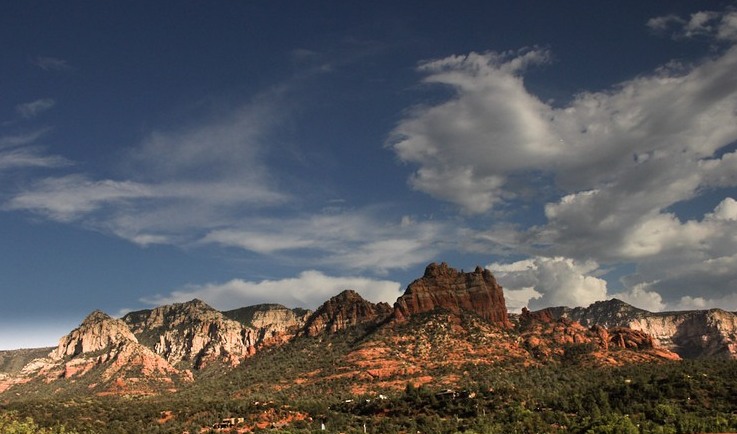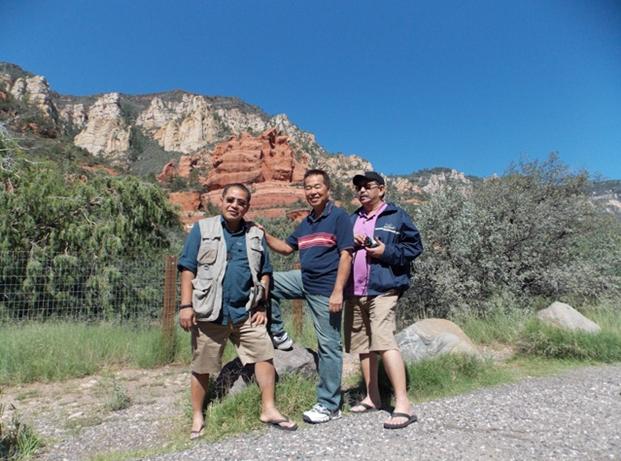 Joel, Danny and Rolly pose for a Sedona Rock shot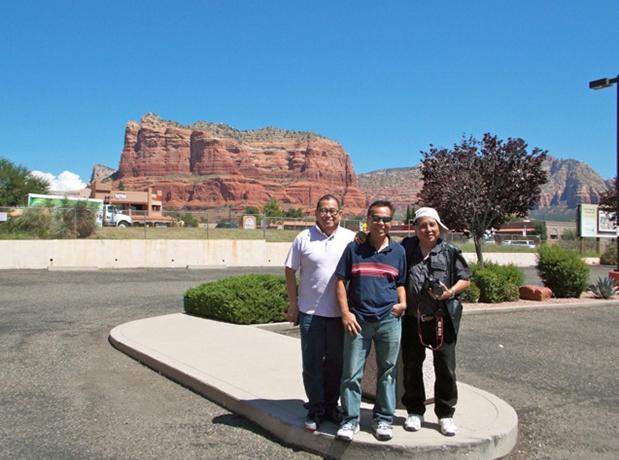 Rod, Danny and Willie take their turn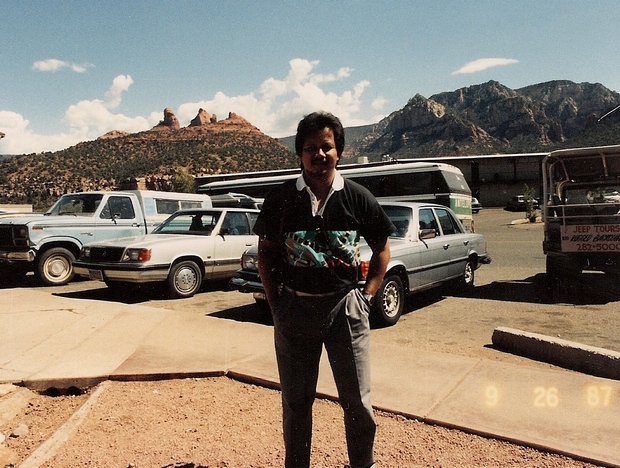 And Norm turns back the pages 25 years - Sedona, 1987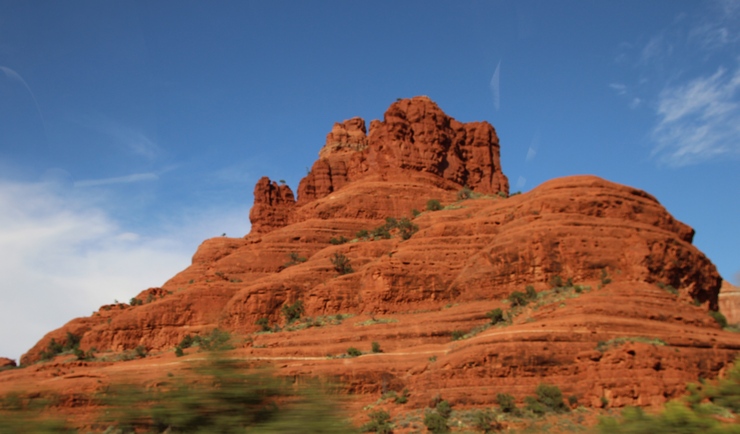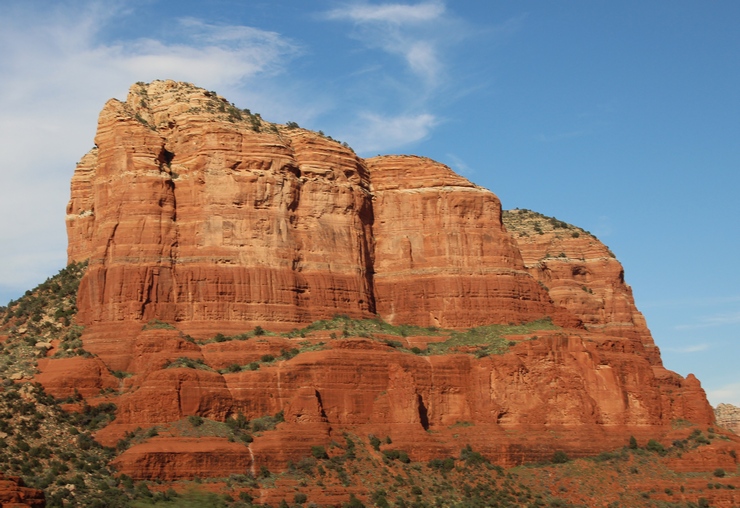 The charm and mystery evoked by the surrounding mountains, almost flaming red-orange at almost anytime for as long as there is sunlight, has over the years attracted droves of foreign and local tourists, retirees, and most of all the movie industry. In fact, Sedona played host to more than sixty Hollywood productions from the first years of movies into the 1970s (Wikipedia). I would not want to miss a movie just released this year 2012 entitled "Sedona", which is a feature film shot entirely in this town.

Our afternoon trip to nearby Montezuma Castle was both scenic and informative. As Brod Joel Paredes put it in his recent article, "… when we visited Verde Valley, we learned that the castle, the monument and the well were named Montezuma, which wasn't actually related to the Aztec emperor whose despotic reign in Mexico became legendary for it was marked by incessant warfare the valley also looked like desert and has been known for centuries as a "proverbial breadbasket of bounty." It was said that before the Sinagua culture became extinct in this valley, the native Indians on the landscape built more than 40 major pueblos. To this day, the Montezuma Castle remains the best-preserved example of Native American architecture in the Southwest. Once upon a time, they say it housed between 85 to 90 rooms to comprise a community of 150 people. Meanwhile, the Montezuma Well continues to remain as the source of more than 1.5 millions of water daily from its two powerful vents." (Travelogue: Visiting the Grand Canyon)
Montezuma Castle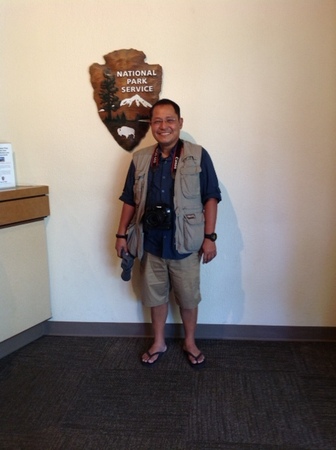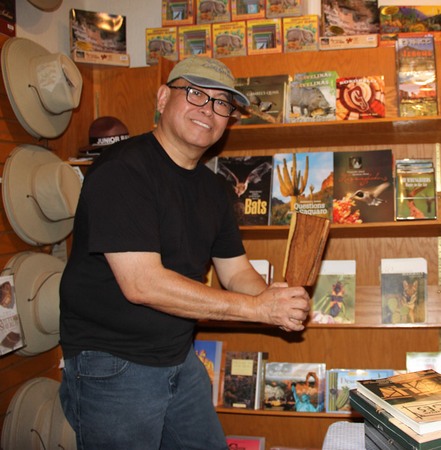 Joel and Rod at the National Park Service Visitor Center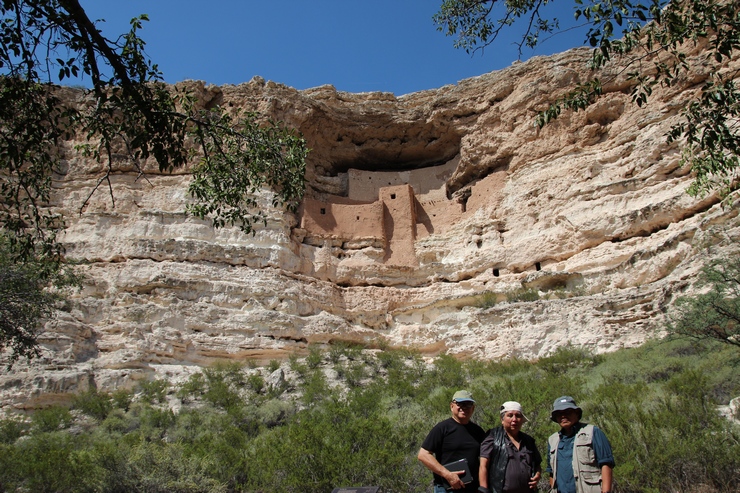 Rod, Willie and Joel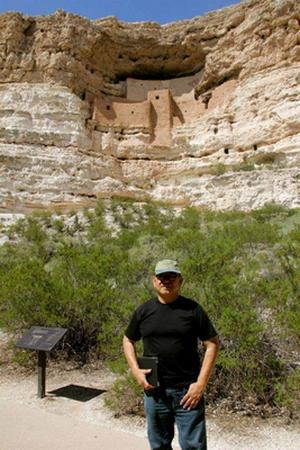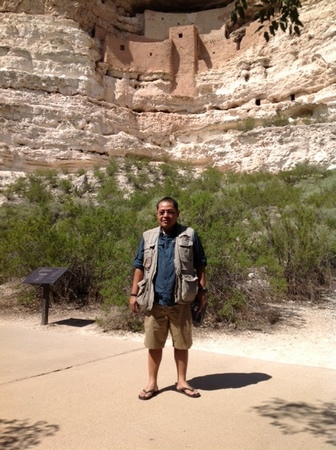 Rod Joel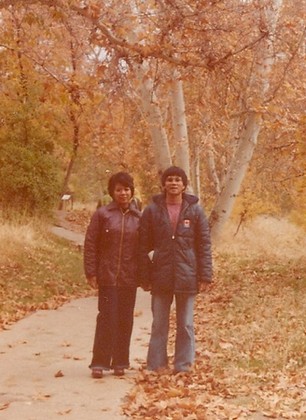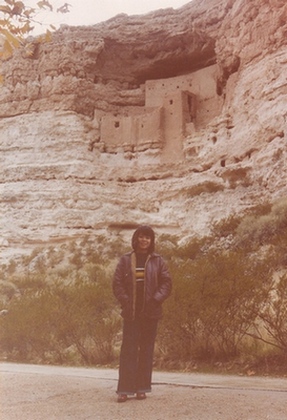 As Rod said of Grand Canyon, only people change: Norman and Cherry in Montezuma, 1978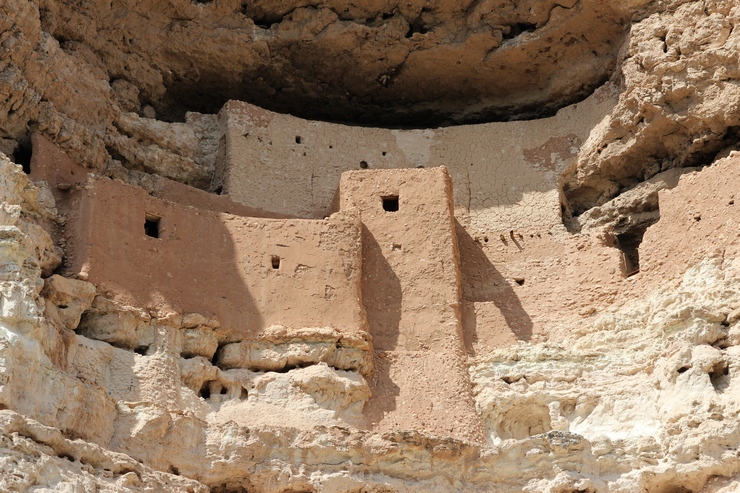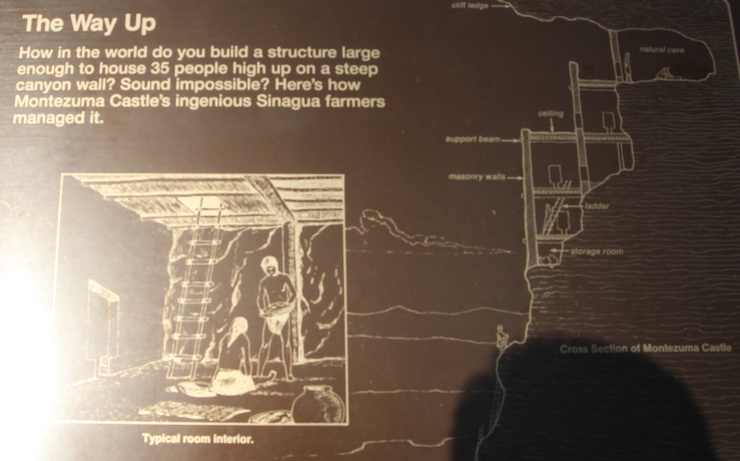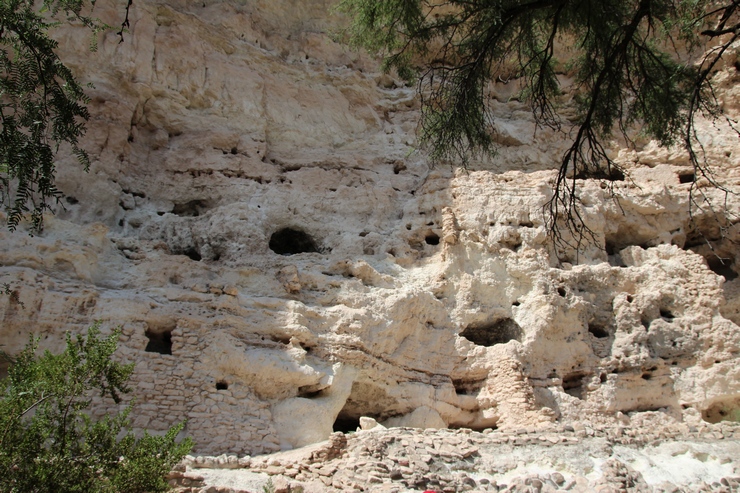 On top of Montezuma Castle are the "cliff rooms" of the Indian families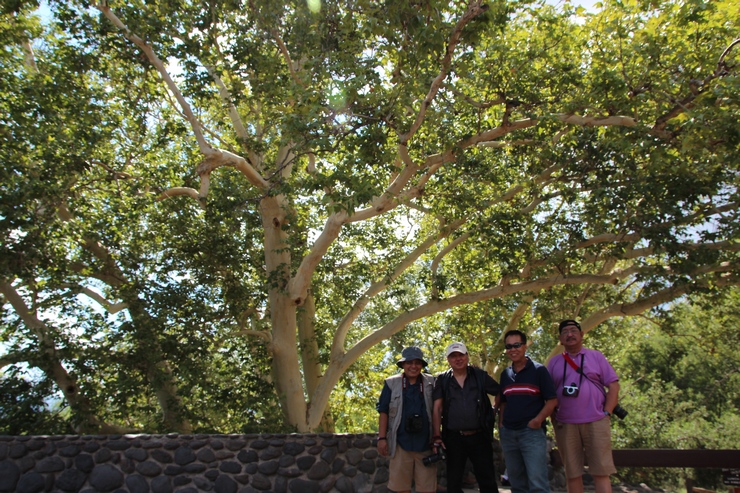 Joel, Willie, Dan and Rolly under the giant Arizona sycamore
Montezuma Well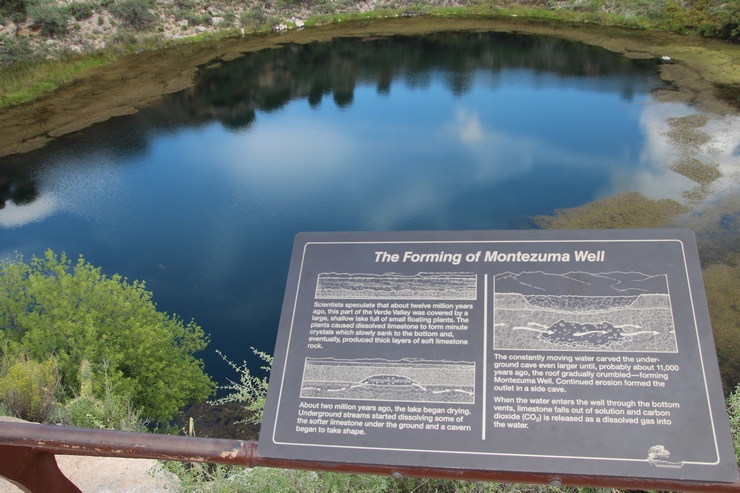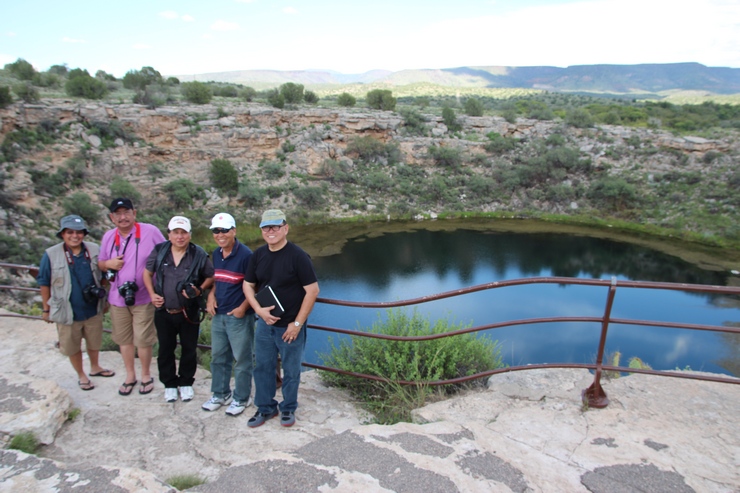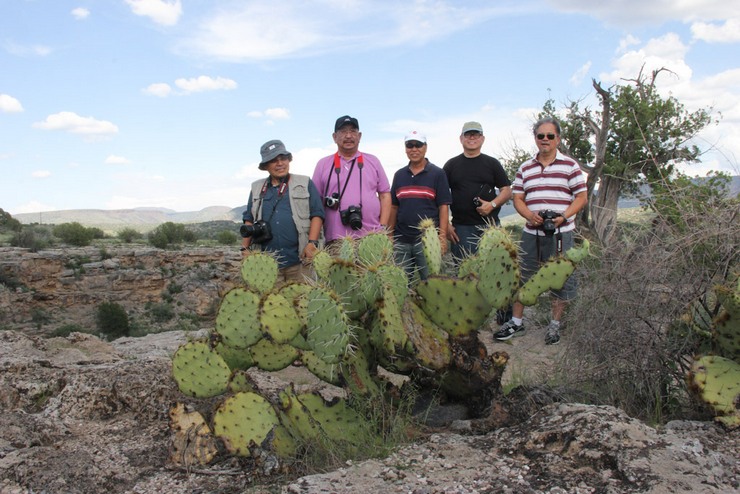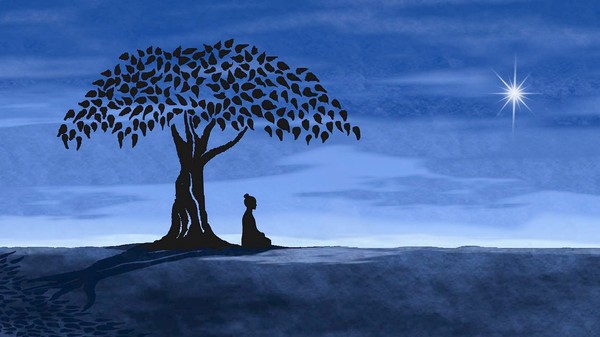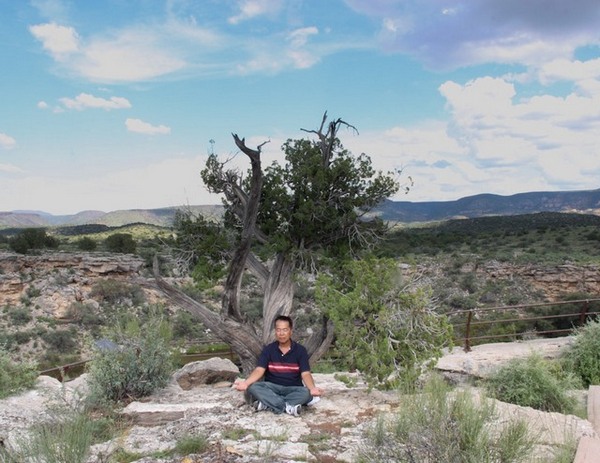 Danny attempts enlightenment under the Arizona "bodhi tree"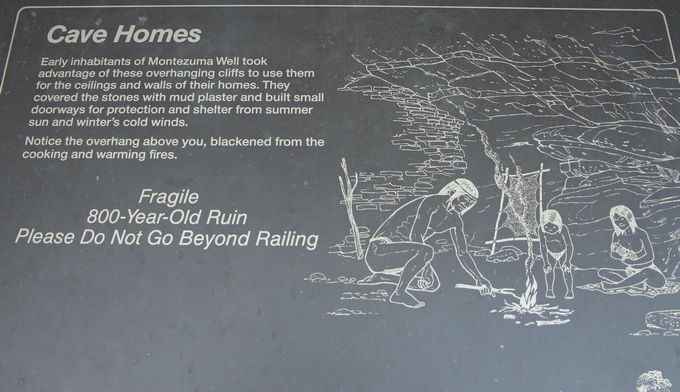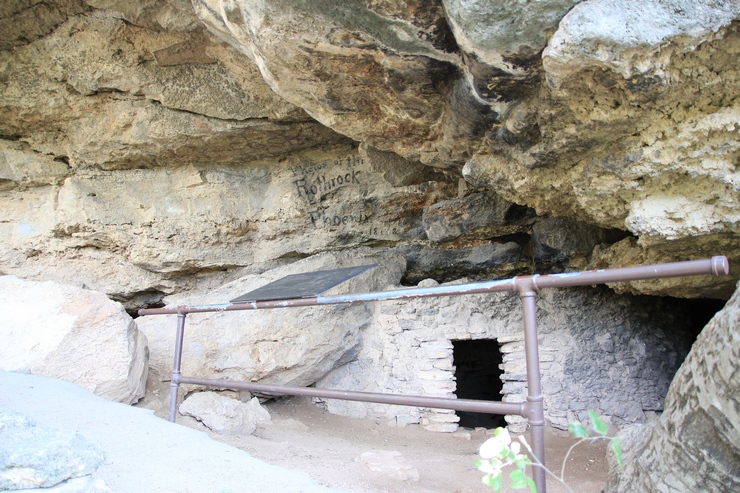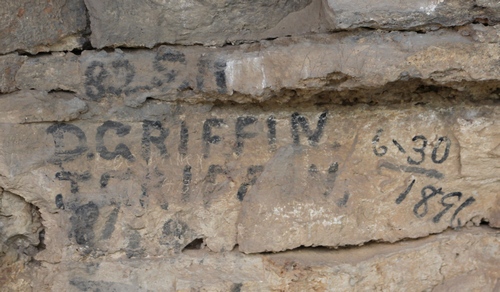 Cave wall graffiti dated 6-30-1896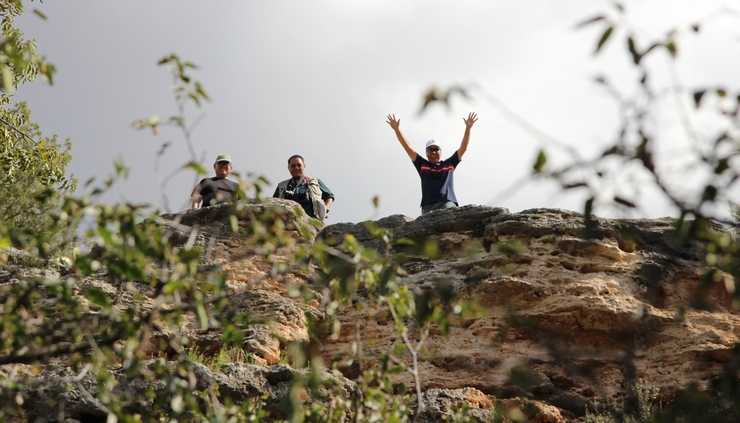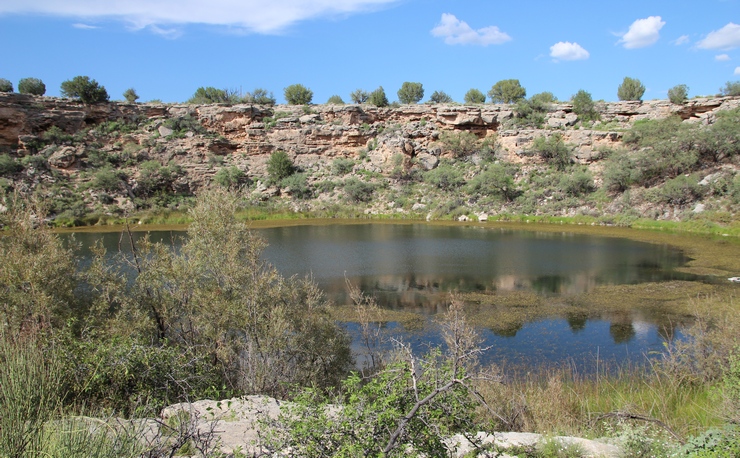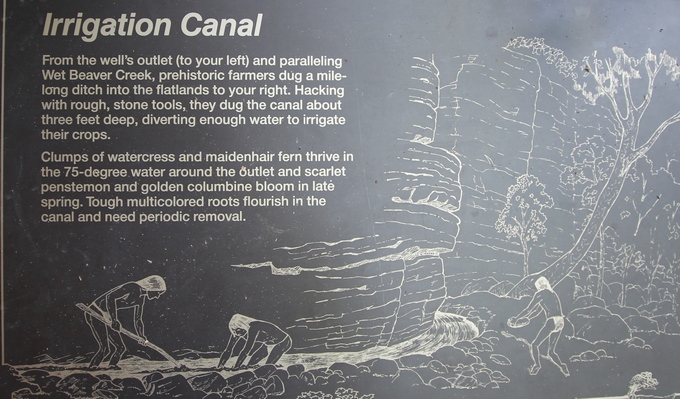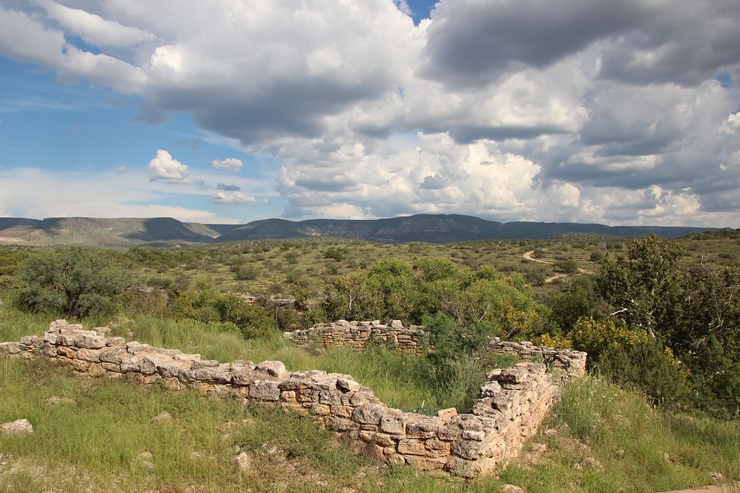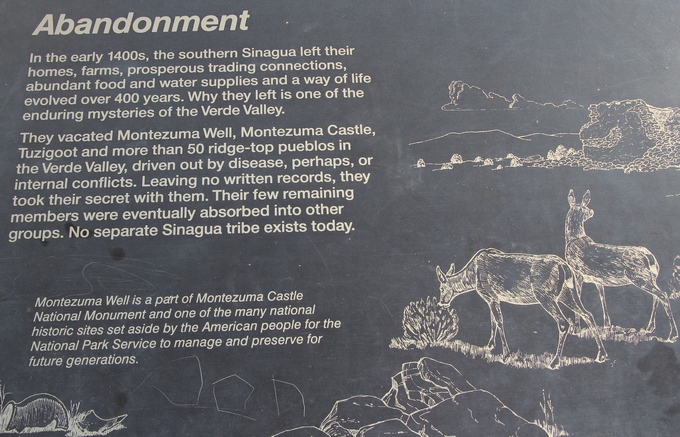 Waiting for sunset at Sedona Airport parking lot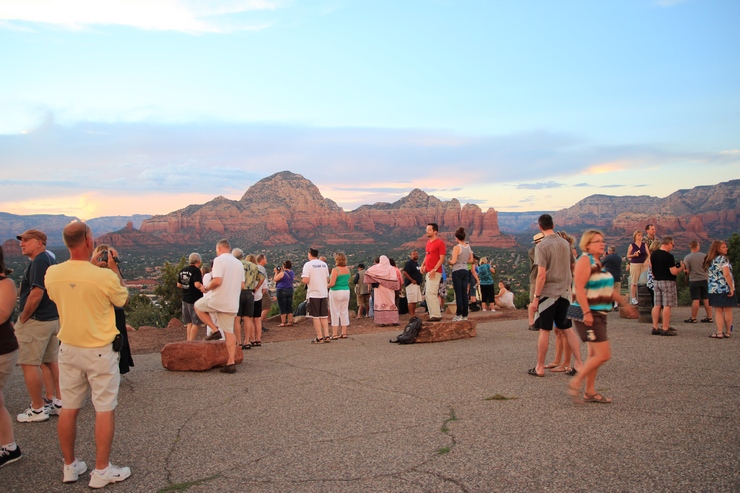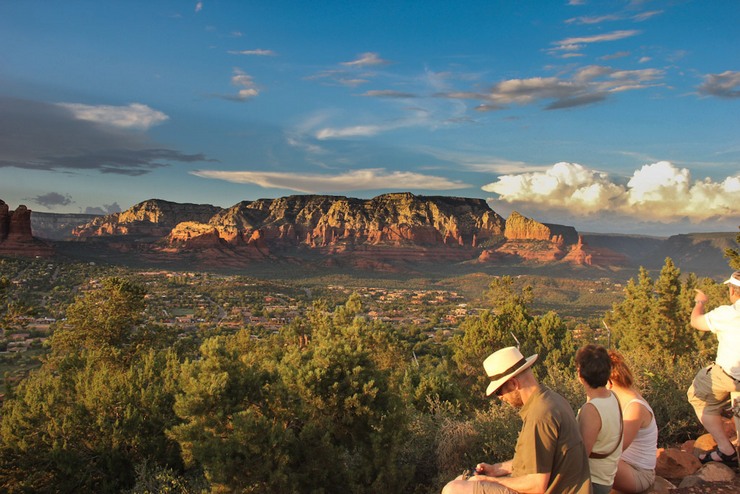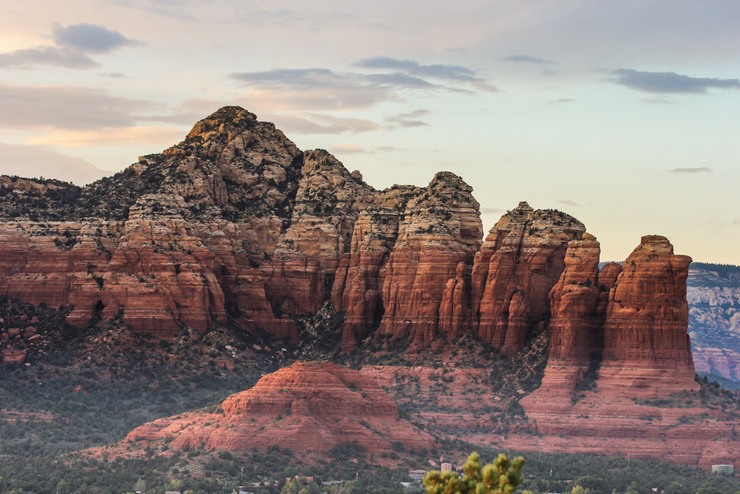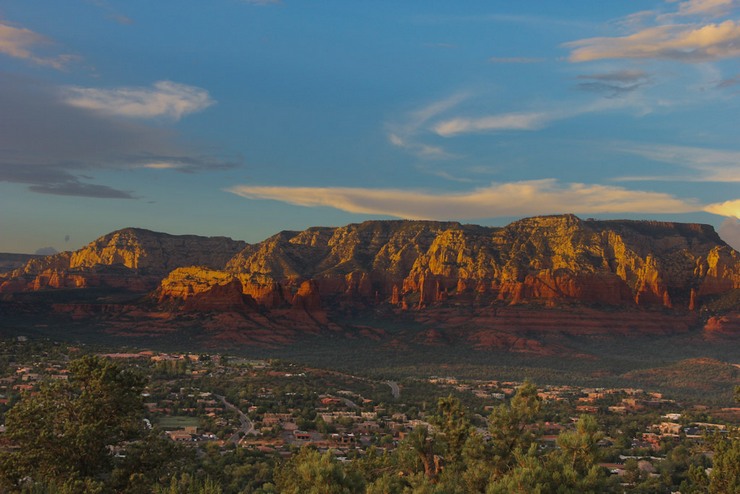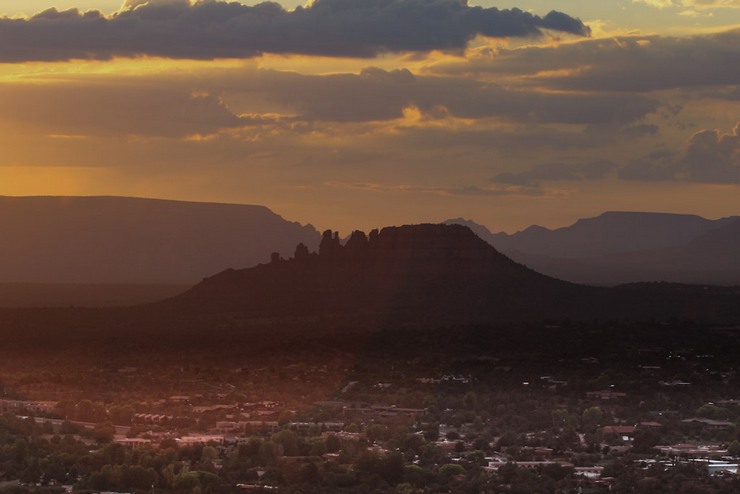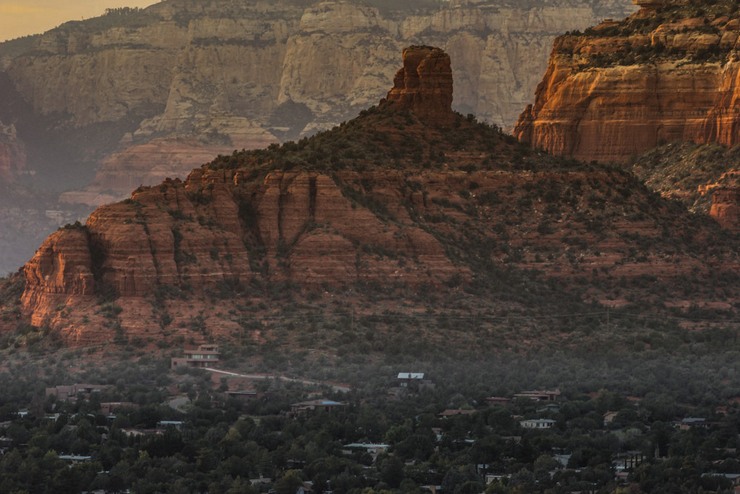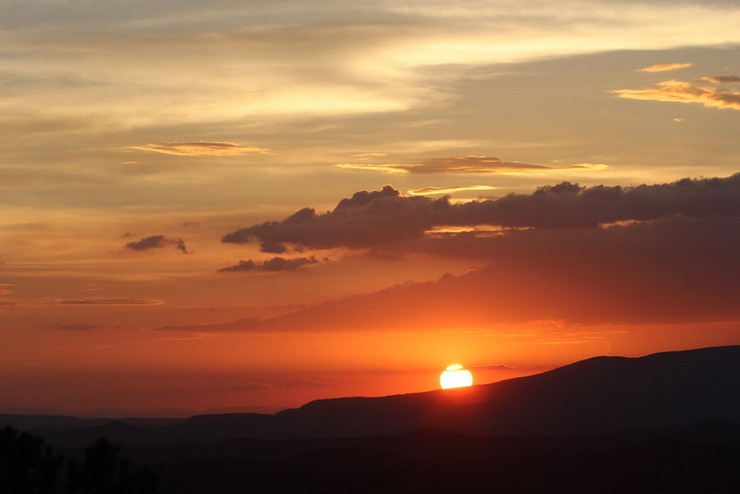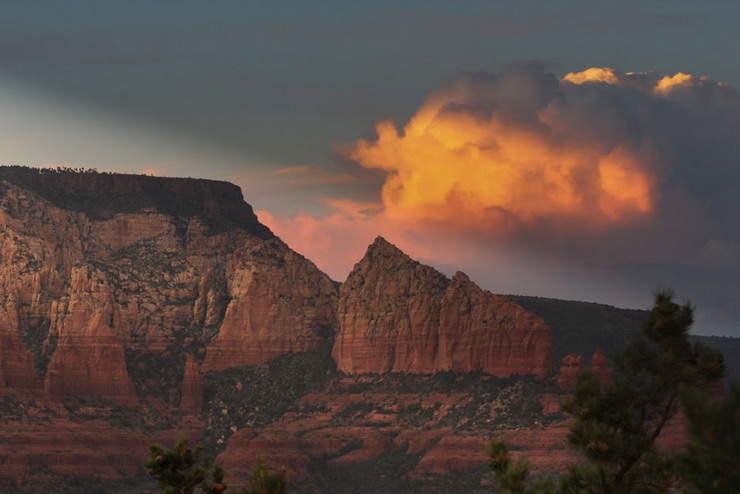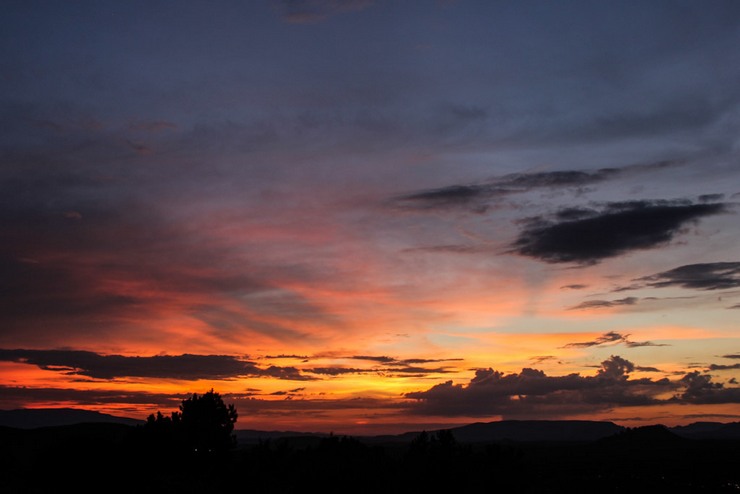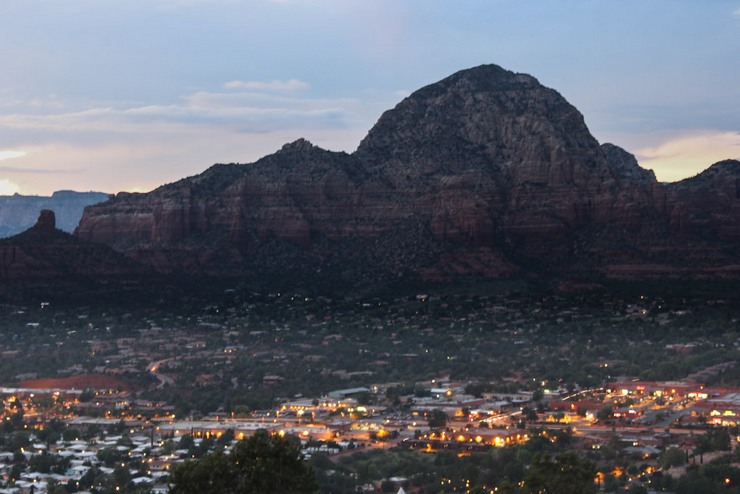 After gourmet dinners at Mexican and American restaurants at the Grand Canyon, we thought that we should treat ourselves with something Asian – Thai food in particular. Navigator Dan G was unusually off looking for "Thai Palace", the only restaurant of its kind in town. The search was worth it as the food did not disappoint, and "budgetarian" as I always am, I think the price was reasonable.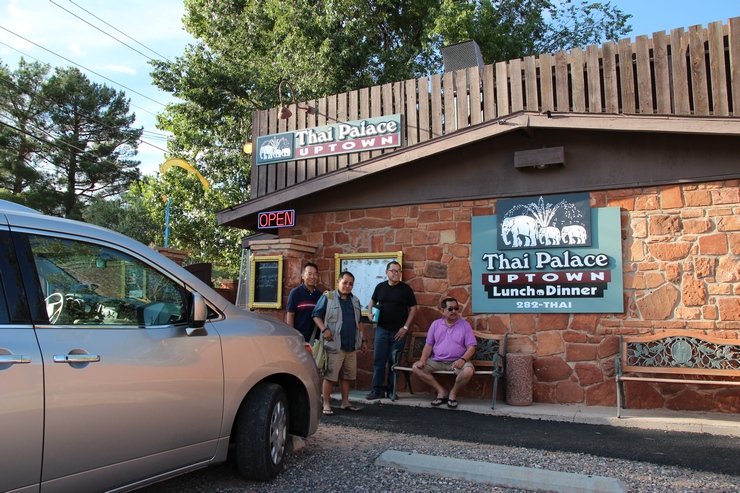 Sedona by Night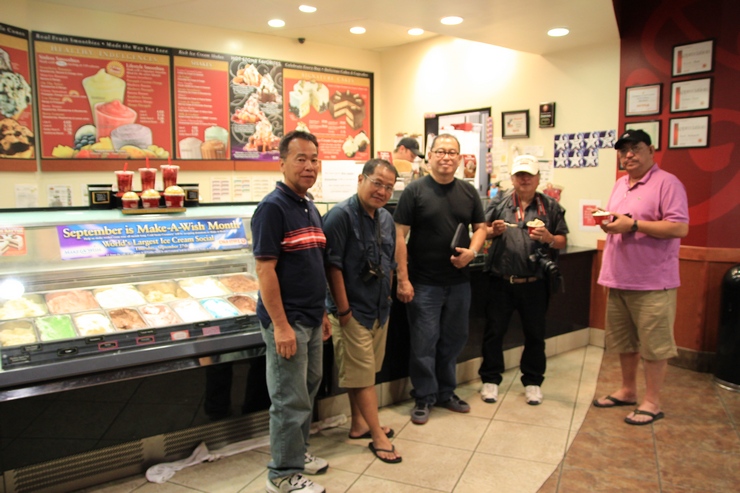 Enjoying ice cream at Cold Stone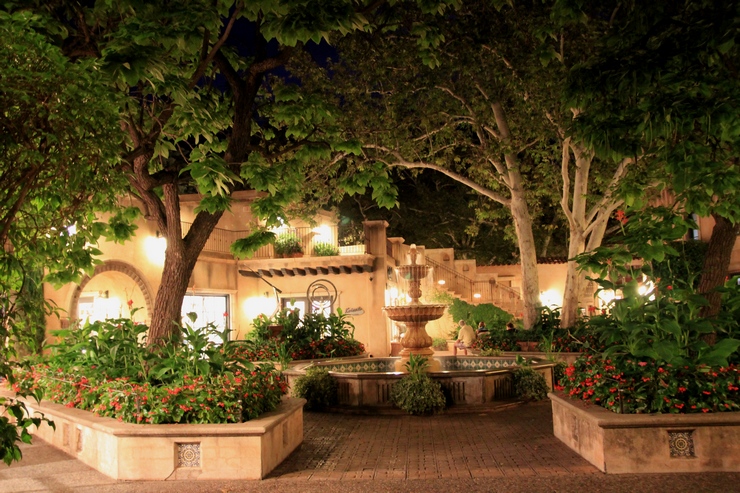 Tlaquepaque Arts and Crafts Village courtyard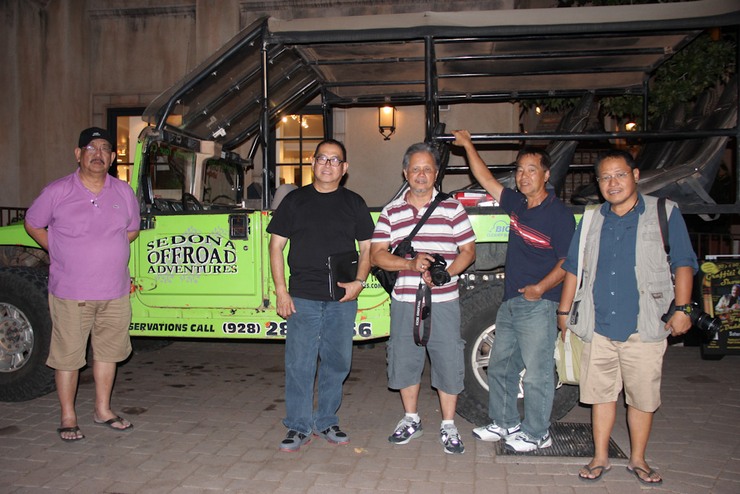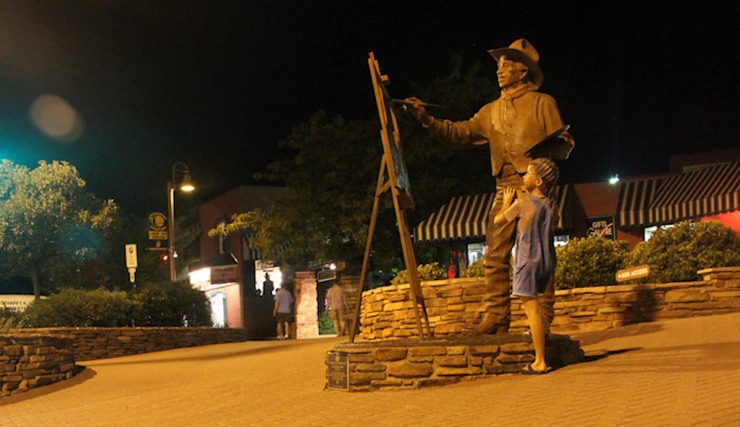 The Sedona Visual Artists Coalition includes ceramics, painting, fiber art, paper art, mixed media and photography
A walk along Sedona by Night is in itself an experience. It was quite an effort looking for Cold Stone Creamery because of the absence of streetlights, obviously a town ordinance as part of its decorative motif. After having a fill of ice cream, we took a brief art tour at the gallery, but not long enough as to give us the chance to buy souvenir items of this wonderful place.
Driving back to Los Angeles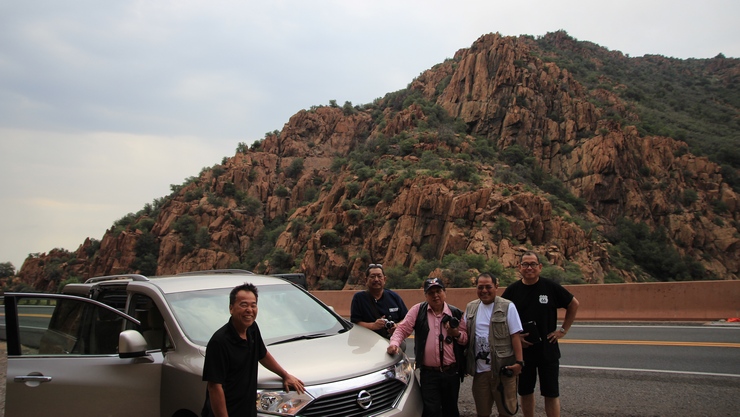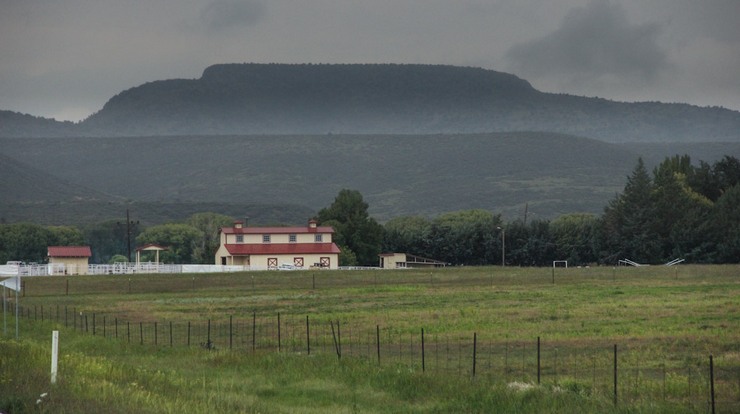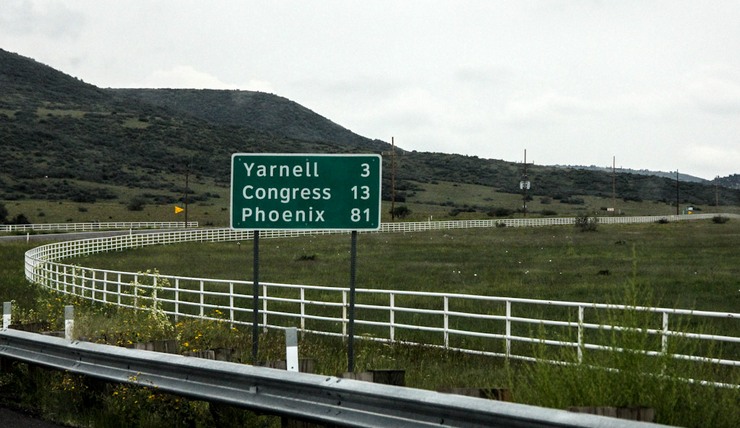 Going back to CA, from Sedona we took a different route thru scenic AZ State Highway 89 before joining Interstate 10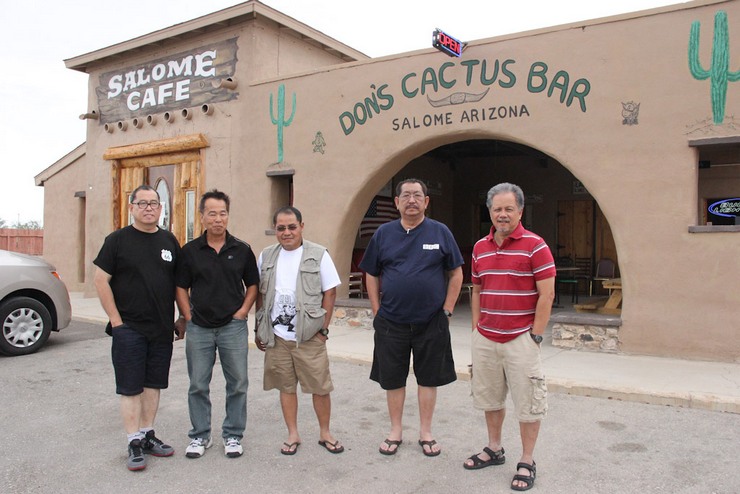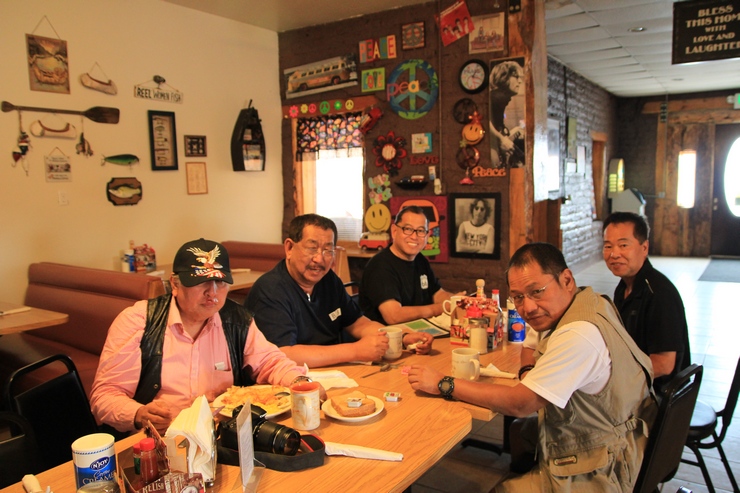 Pit and food stop at Salome Cafe which is full of 50's-70's memorabilia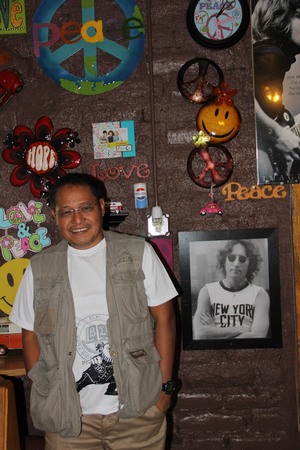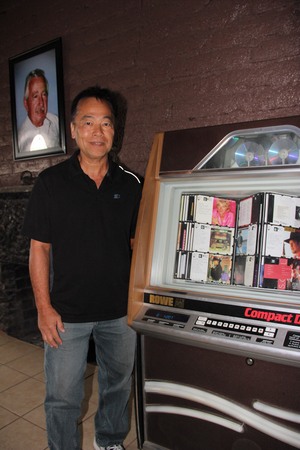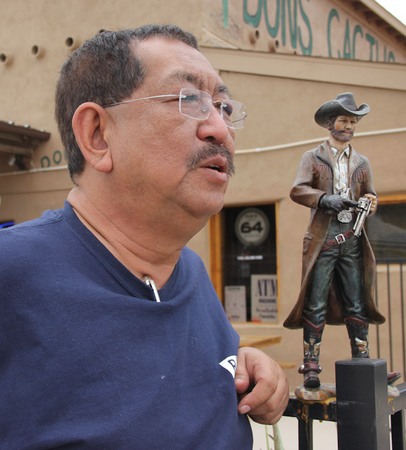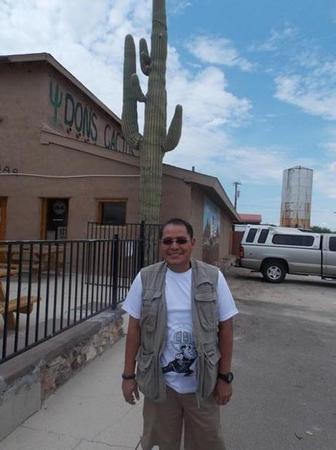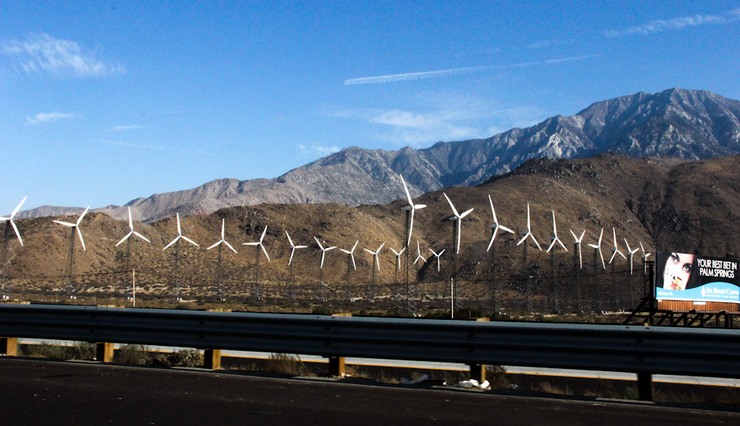 San Gorgonio Pass Wind Farm of 3,218 units near Palm Springs, CA delivers 615 MW using SCE power line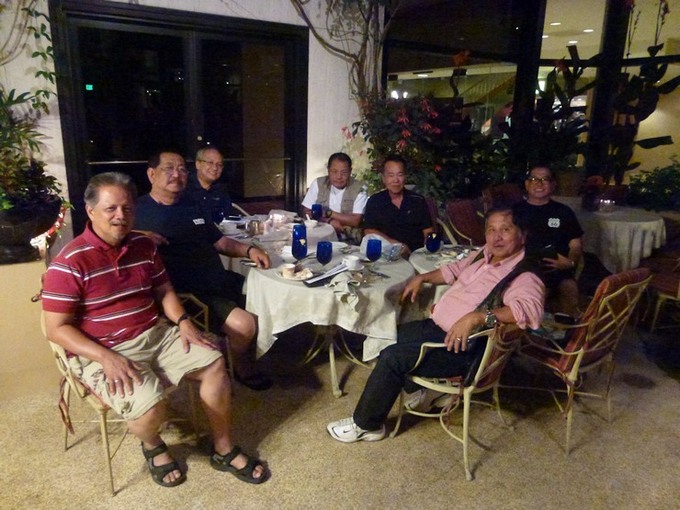 Finally, back in LA. Rolly treats everybody, plus Edsel Arceo, to a steak and seafood fest at Hilton Universal.
In keeping with our schedule, we got up early next morning to continue our journey back to Los Angeles. Another day in Sedona might have allowed us to do some hiking and more serious photography. But the rain poured as we left the town, just as it drenched the Grand Canyon on the day we left for Sedona.

So what can we say? Our timing was perfect, but maybe it was not just luck. Maybe there's a reason to believe what Brod Pastor Rod Reyes whispered while negotiating the zigzag roads of Arizona. He said, "I have a sense that our trip is blessed."