Eskapada sa Northern Europe
May 17 - Jun 1, 2012
by Norman Bituin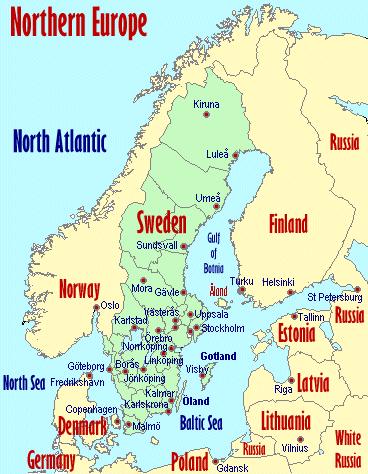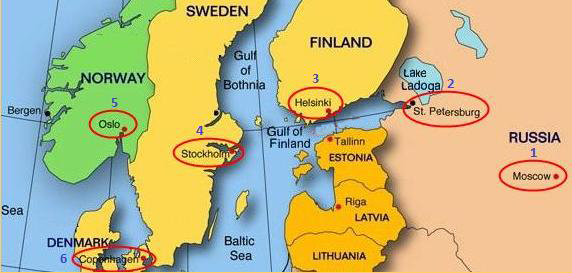 B. Scandinavia
(Part 2 of 3)
3. Helsinki, Finland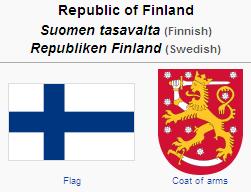 Helsinki was established as a trading town by King Gustav I of Sweden in 1550 as the town of Helsingfors. Finland, which was settled around 8500 BCE during the Stone Age as the ice sheet of the last ice age receded, was a part of Sweden from the 12th to 19th century. Russia defeated Sweden in the Finnish War and annexed Finland as the autonomous Grand Duchy of Finland in 1809 within the Russian Empire. The Finnish Declaration of Independence from Russia in 1917 was followed by a civil war. Finland is now a parliamentary republic with a central government based in Helsinki. Finland is one of the world's wealthiest nations with per capita income of $49,349. It built an extensive welfare state and has the best educational system in Europe according to some measures. Finland has recently been ranked as one of the world's most peaceful, competitive and livable countries. Helsinki has been designated as the 2012 World Design Capital.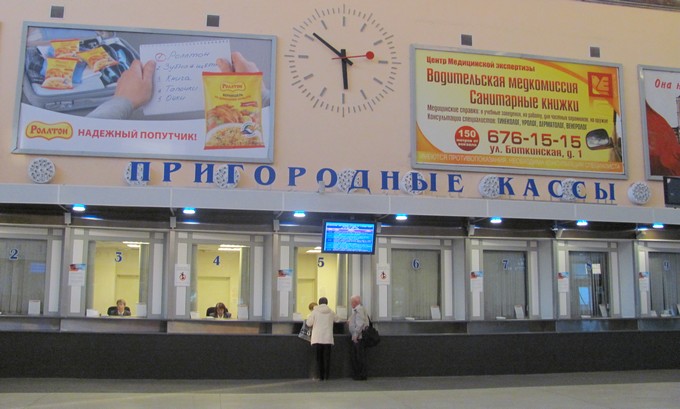 One final Poka! (Bye!) at St. Petersburg train station and to the Russian cyrillic alphabet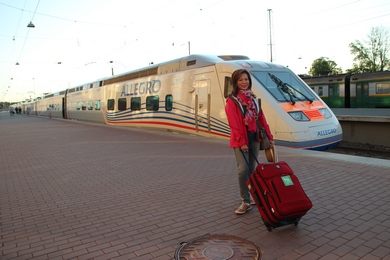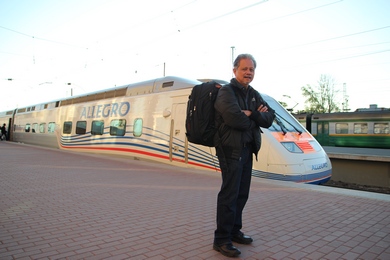 Waiting to board our second Russian high speed train, Allegro, to Helsinki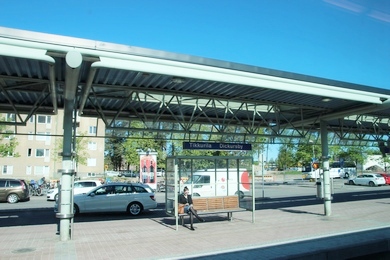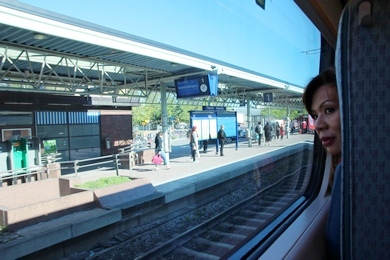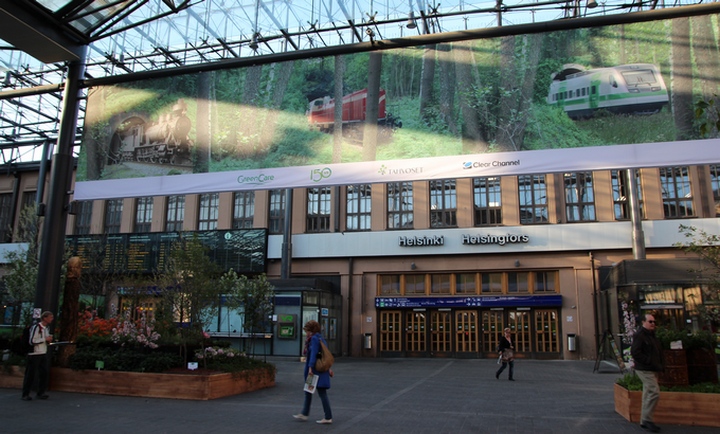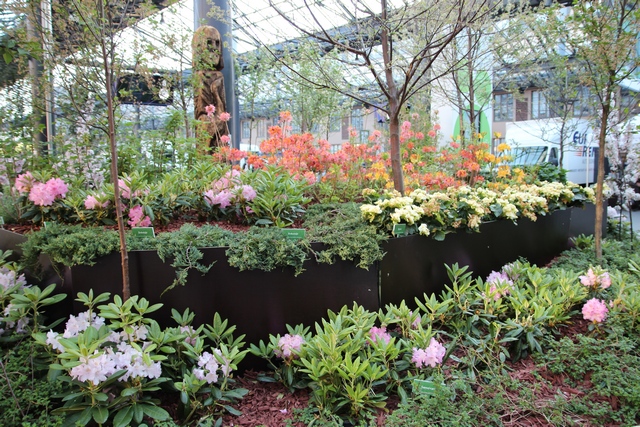 Could not resist taking a shot of this beautiful flower bed at Helsinki Central Station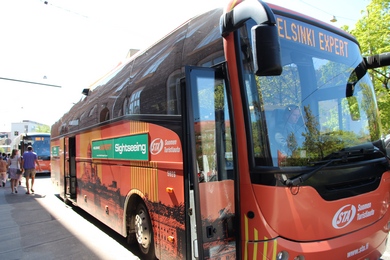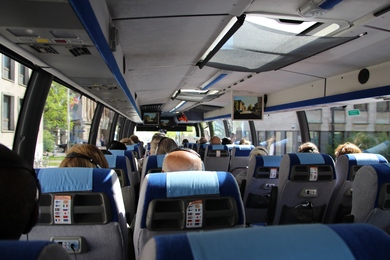 The "hop-on, hop-off" sightseeing bus is a convenient way of learning about the city's history and seeing the major sites fast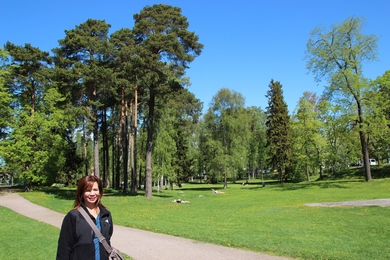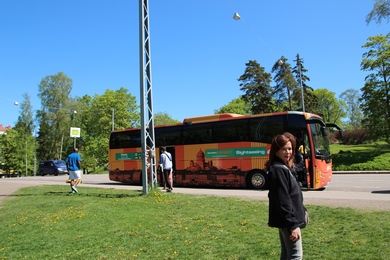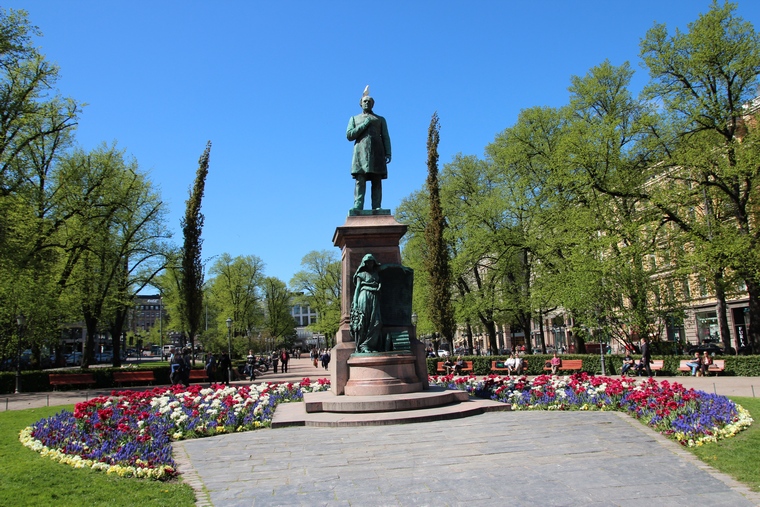 Esplanade Park at the heart of Helsinki opened in 1812 with statue of Finland's national poet, Johan Runeberg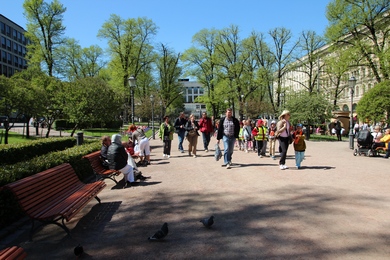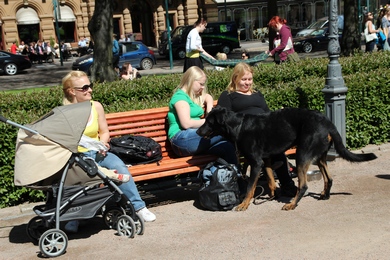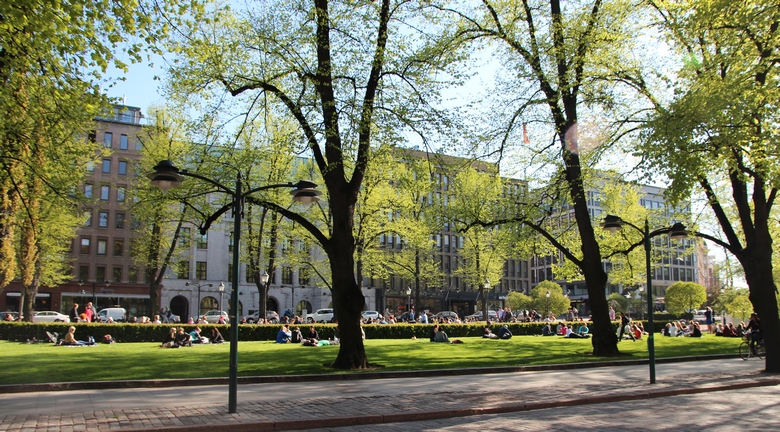 It's spring time and everybody's enjoying the sun or eating out at the park.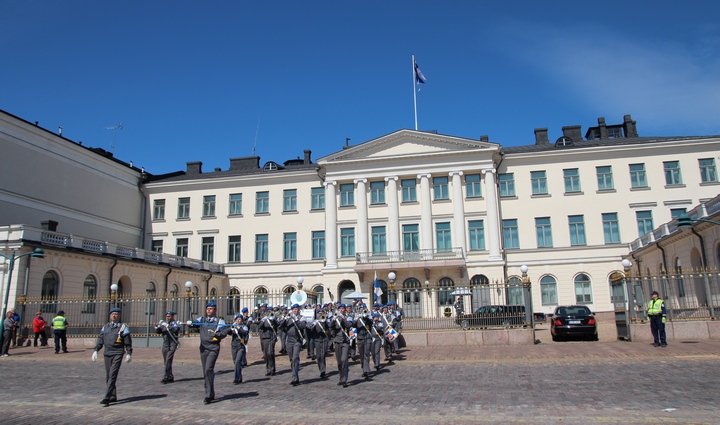 The Presidential Palace with a military band playing for a visiting dignitary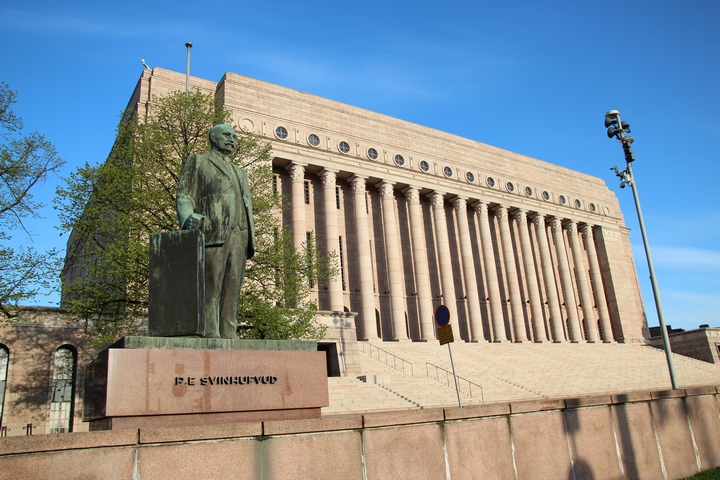 Parliament of Finland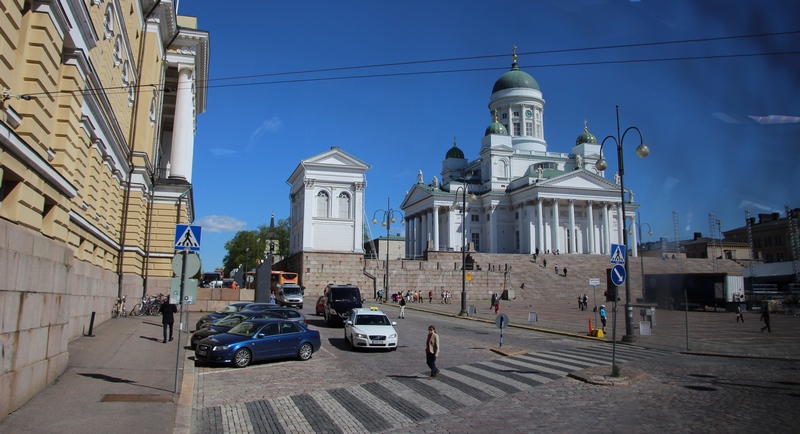 At Senate Square, on the east side is the Palace of the Council of State and on top of the steps is the Helsinki Cathedral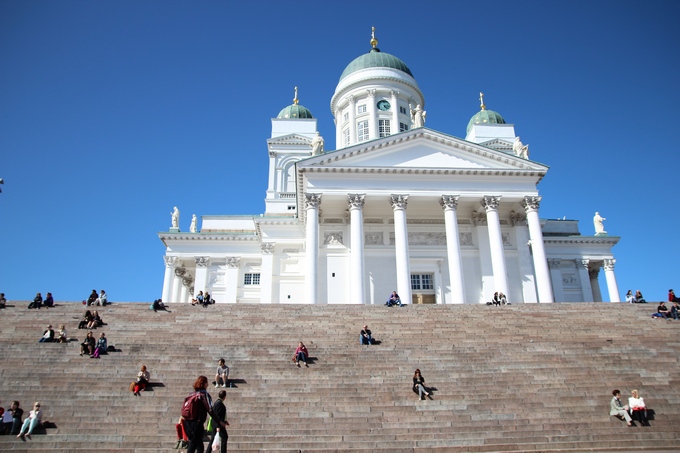 Senate Square is a main tourist attraction and is a gathering place for art shows, concerts and public celebrations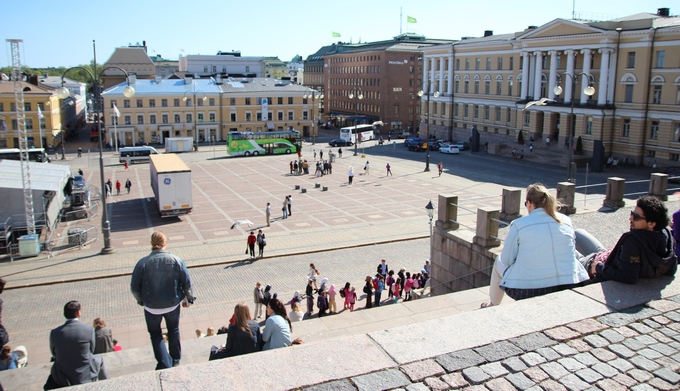 John Huston's The Kremlin Letter (1970) and Warren Beatty's Reds (1981) had filmed scenes on the square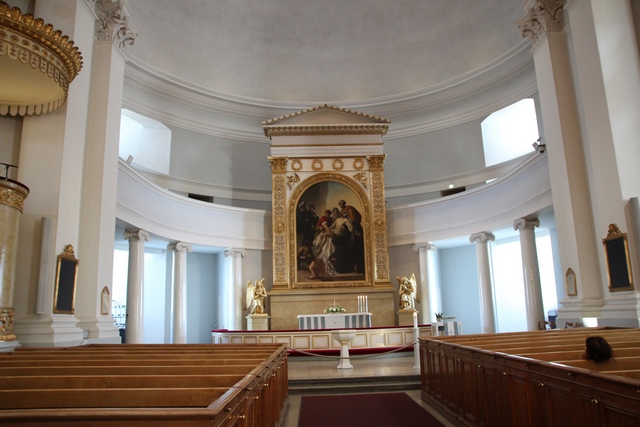 Helsinki Lutheran Cathedral's interior looks austere compared to the Orthodox churches. The church
was originally built from 1830-1852 as a tribute to the Grand Duke of Finland, Tsar Nicholas I of Russia.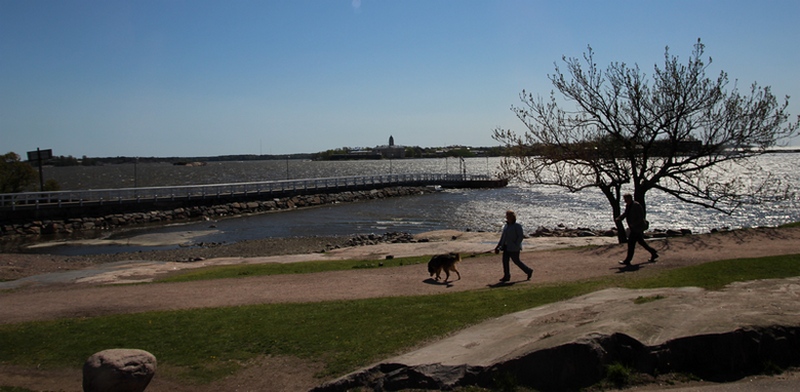 Initially we were thinking of skipping Finland and going straight to Sweden. We're glad we didn't.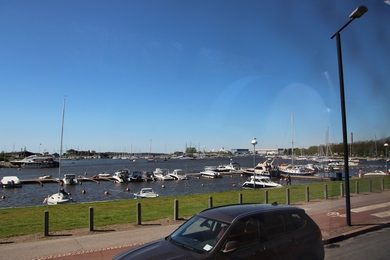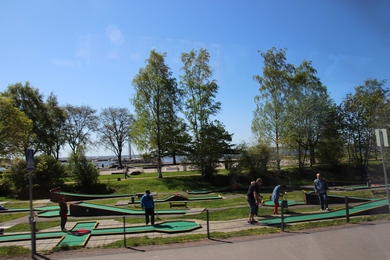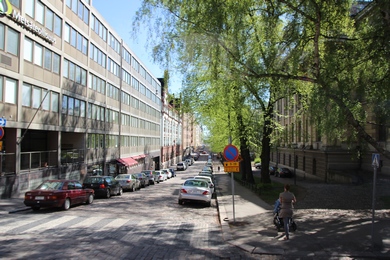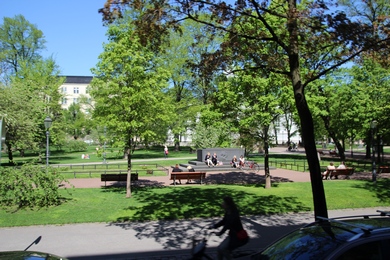 We liked the atmosphere of this idyllic, friendly and very orderly city - and where practically everyone speaks English too. Education is an egalitarian system, with no tuition fees through the university level and higher education, with free meals to full time students. Finland offers its residents universal health care and, based on the principle of equity, immigrants get the same health services as citizens.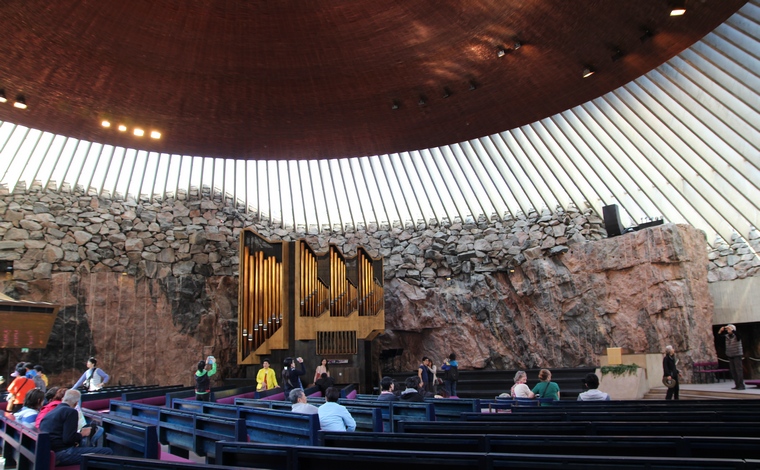 Temppeliaukio Church is a Lutheran church and one of the most popular tourist attractions in the city. The interior was excavated and blasted into the rock and is bathed in natural light entering through the glazed dome. The church is used frequently as a concert venue due to its excellent acoustics. The idiosyncratic choice of form has made it a favorite with professionals and aficionados of architecture.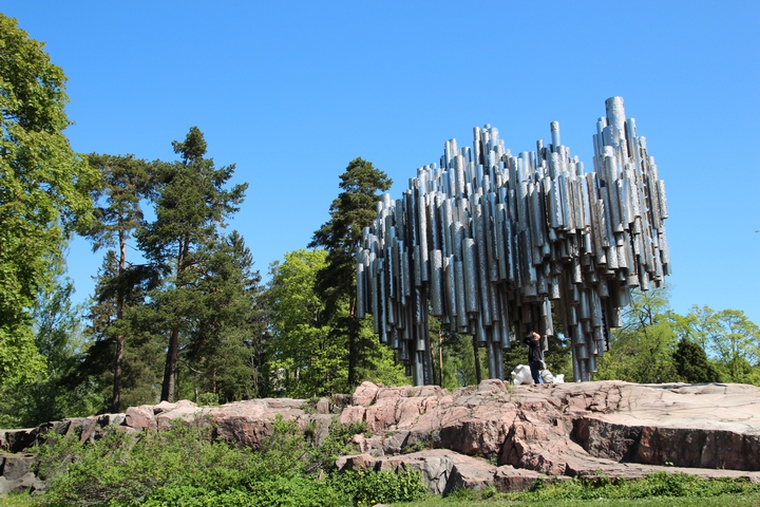 Sibelius Monument is dedicated to the famous composer Jean Sibelius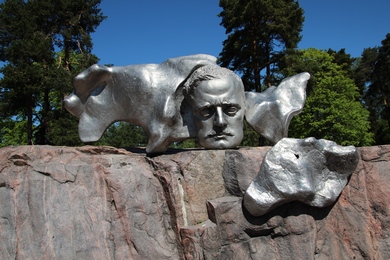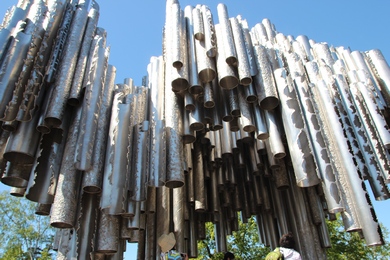 Jean Sibelius (1865-1957) was a composer of the later Romantic period. His music played an important role in the formation of the Finnish national identity. The core of Sibelius's work is his set of seven symphonies, "Finlandia" and other nationalistic compositions. On Finnish nationalism, a quote I remembered: "Swedes we are not and Russians we do not want to be. So let us call ourselves Finns."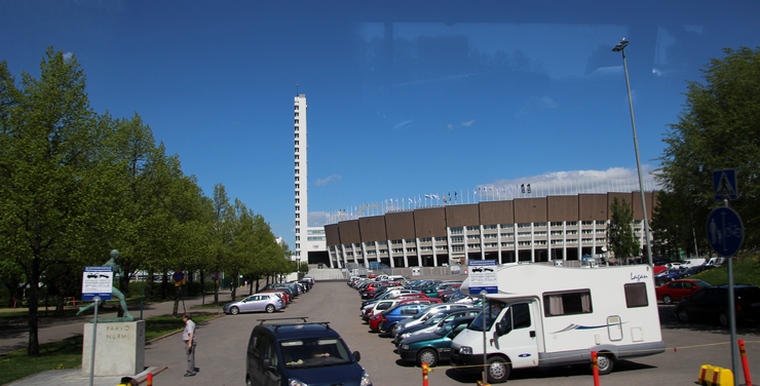 Olympic Stadium was the arena in the 1952 Helsinki Olympic Games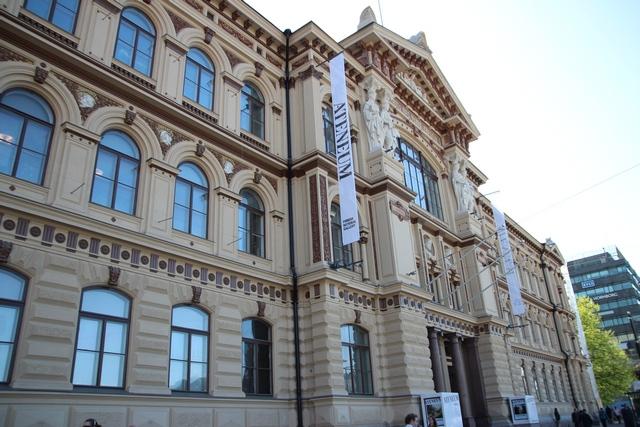 Ateneum has the biggest collections of classical art in Finland, but no photography allowed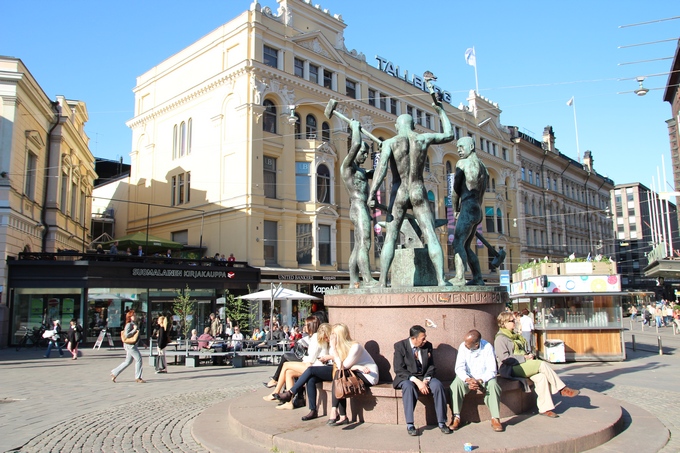 When people decide to meet downtown, this statue of three workers is where they wait and look for each other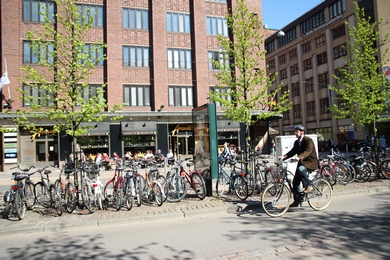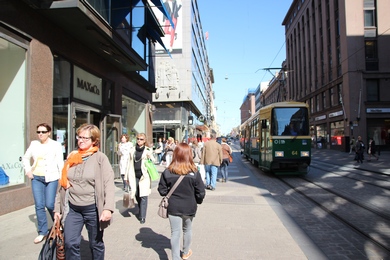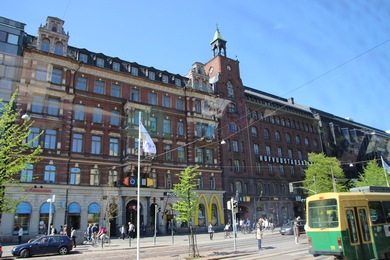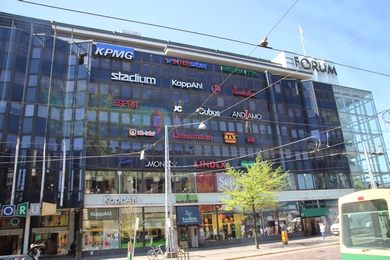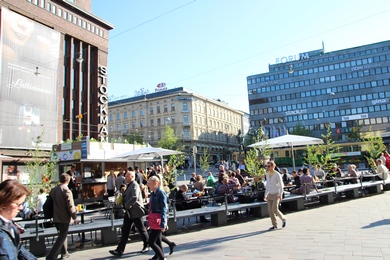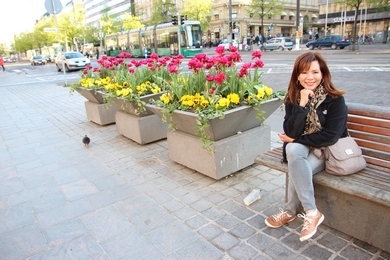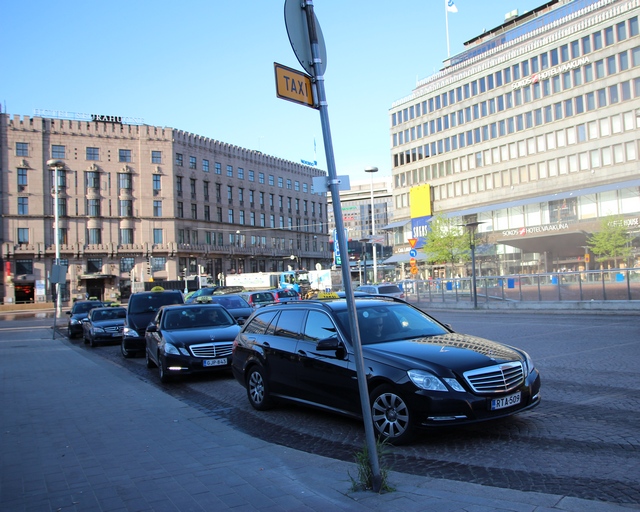 Notice anything on this taxi stand? All the cabs, sedans and wagons, are Mercedes Benz.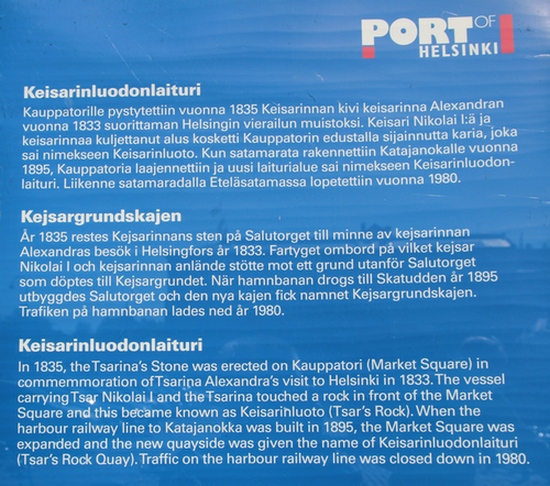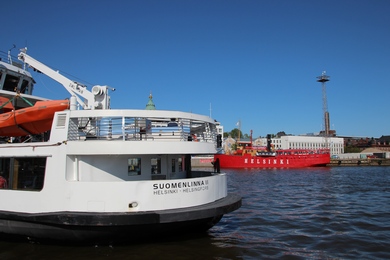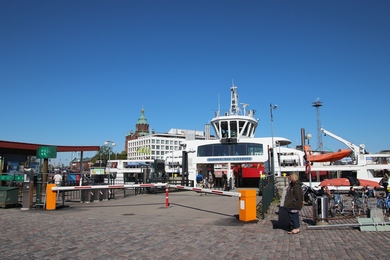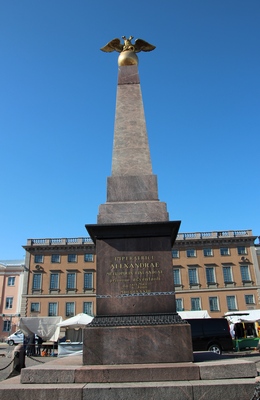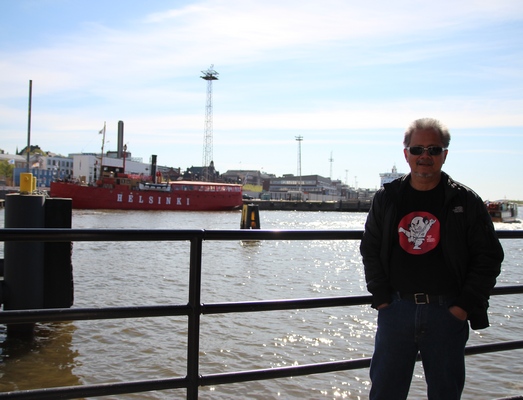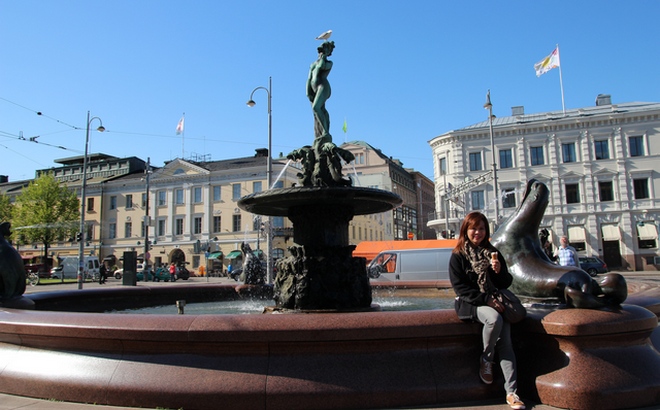 Port of Helsinki and Kaupattori Market Square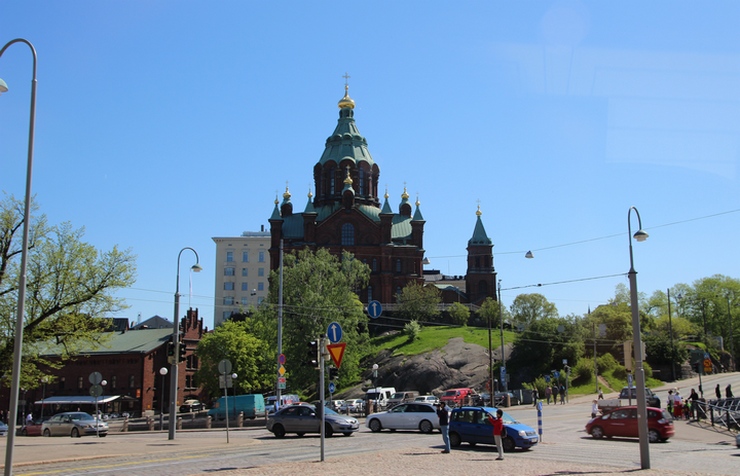 Uspenski Cathedral, dedicated to the Virgin Mary, is the largest Orthodox church in Western/Northern Europe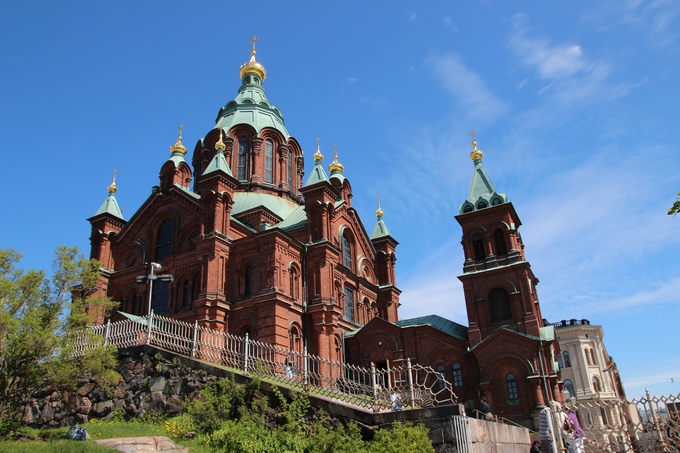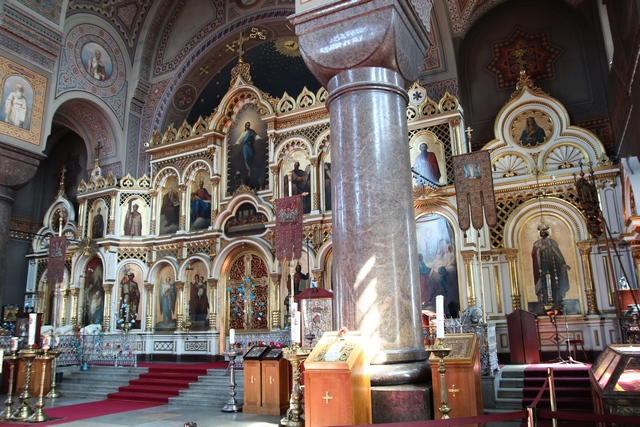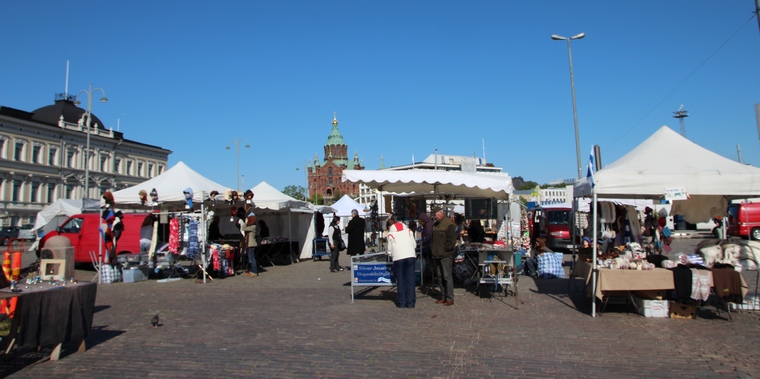 At Kauppatori Market Square, visitors and locals alike can get everything from fresh salmon steak to reindeer meat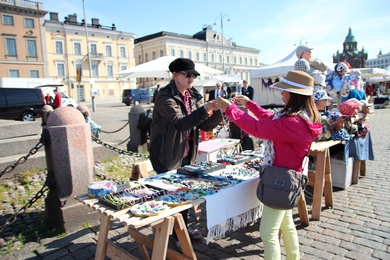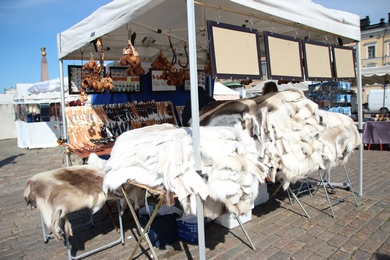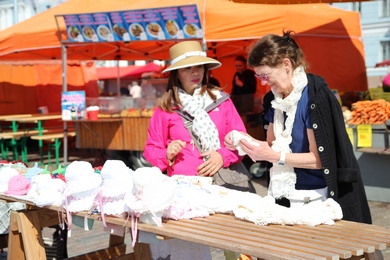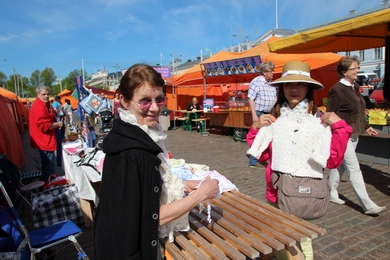 Cherry bought some hand-made jewelry and baby wool knits for our expected granddaughter and first apo (born July 28)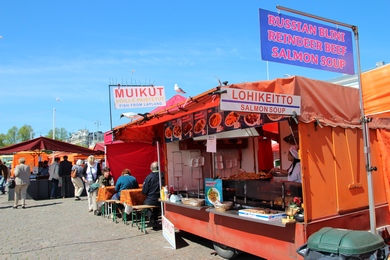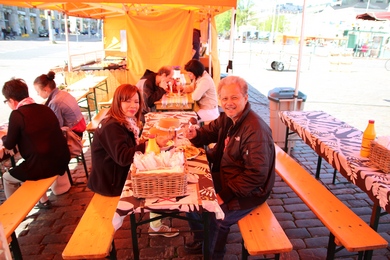 We had Lapland fish and reindeer meat for lunch, crepes for dessert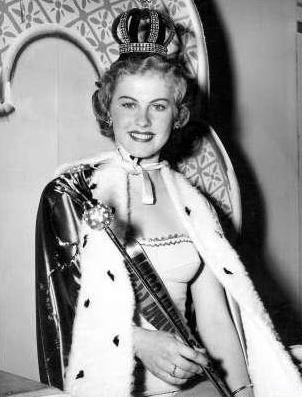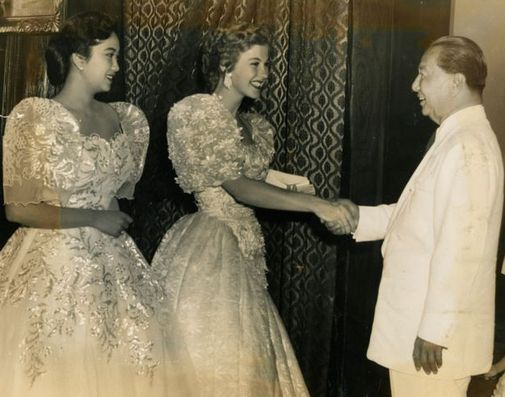 Flashback 1952: The Philippine-Finland connection.
First Miss Universe Armi Kuusela from Finland pays courtesy call on President Elpidio Quirino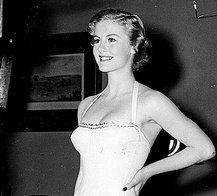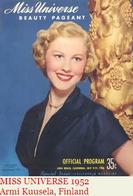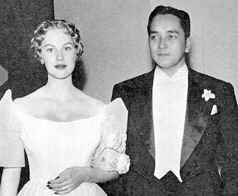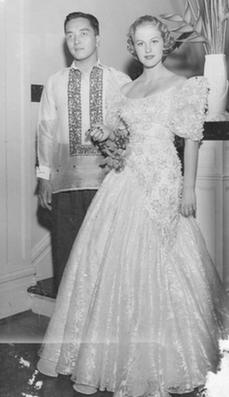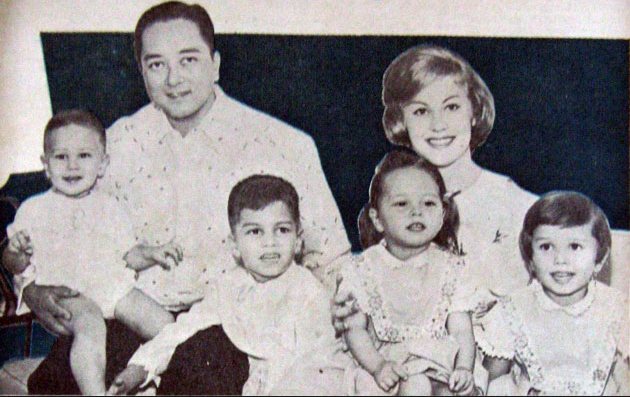 Excerpts from "A misty-eyed look at Miss Armi Kuusela, the 1st Miss Universe", The Philippine Star, June 2006
Finnish beauty queen, 17-year old Armi Kuusela, became the very first Miss Universe in history. She was crowned by Hollywood actress Piper Laurie at a glittering ceremony at The Municipal Auditorium in Long Beach, California. In 1953, nine months after she won the Miss Universe title, Armi was invited by the Philippine International Fair Committee to crown that year's Miss Philippines Cristina de Leon Galang with Benigno Aquino, Jr. as her escort. Cristina's court of honor included Violeta Villamor (1953 Miss Visayas and Pearl of the Orient), Gilda Gruet Walstrom (Miss Mindanao), Norma Jimenez (Miss Manila) and Imelda Trinidad Romualdez (Muse of Manila). Armi danced the rigodon de honor with the winners of the Miss Philippines contest and prominent social figures during the Farewell Ball. Armi paid a courtesy call on then President Elpidio Quirino, Supreme Court justices, senators and congressmen; laid a wreath at the Bonifacio Monument; visited Maryknoll College (now Miriam College), UP, Ateneo de Manila, the Balara Filtration Plant and Baguio City. Shedding tears, Armi left the country with a heavy heart. She expressed her desire to stay in the Philippines because of the warm hospitality accorded to her. During this time she met a Filipino businessman on a blind date at Baguio City, Virgilio "Gil" Hilario, who studied banking, marketing and foreign trade in Columbia University. Less than a year later after being crowned, Armi chose to give up her Miss Universe crown before her year was complete to marry Virgilio Hilario in Tokyo. They lived at Forbes Park in the Philippines where they had a family of five children and six grandchildren. Gil and Armi were active in the Barrio Leaders Association of which Gil was the president. Gil was also named the Honorary Consul of Finland. Gil died from a heart attack in 1975. Armi remarried, to Albert Williams, a US diplomat, in 1978. They are now living in La Jolla, San Diego, California.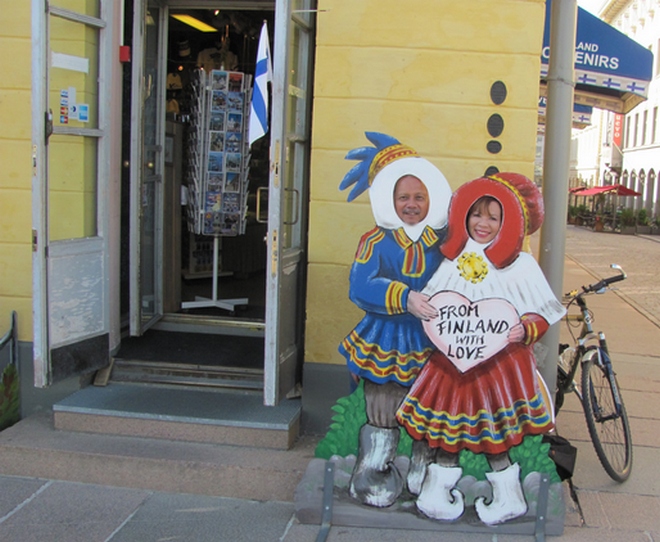 We bought some items from this souvenir store in front of Senate Square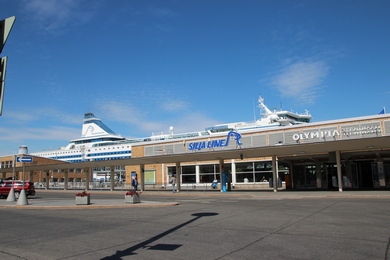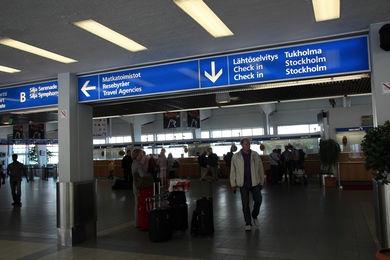 Over 1.5 million passengers travel through the Olympia Terminal annually to Stockholm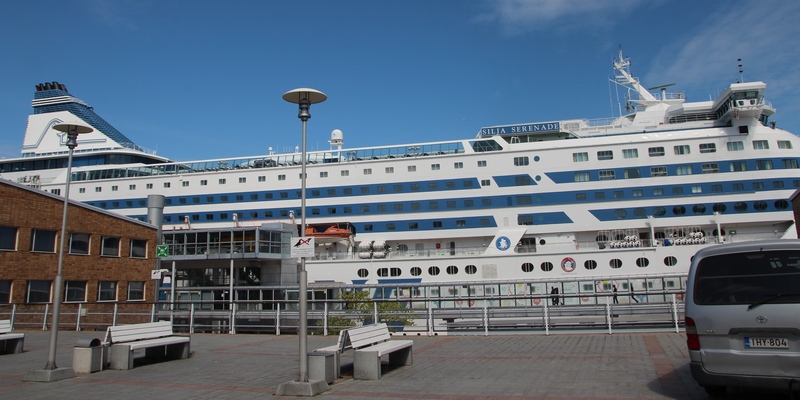 The Silja Lines ferry is larger than what I had expected - 12 decks with restos, shops, games, entertainment/clubs, duty free shops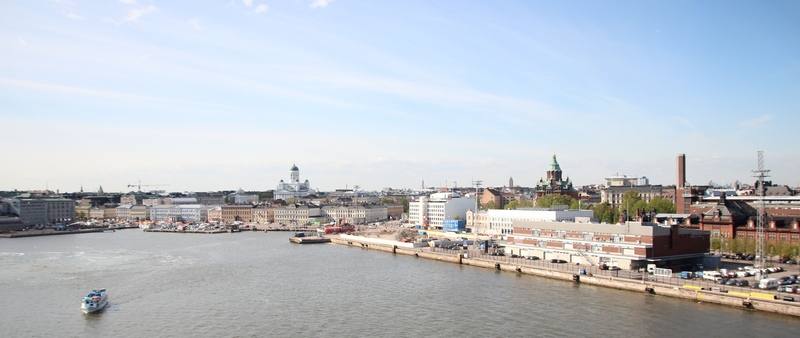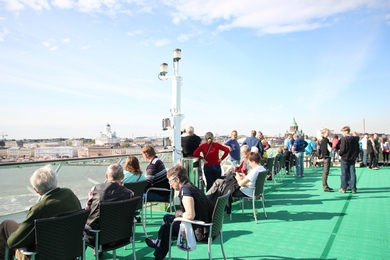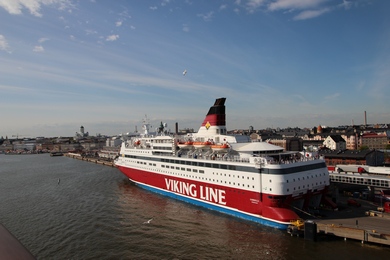 Pulling out of the harbor, the 16.5 hour crossing of the Baltic Sea leaves Helsinki at 5p and arrives 9:30a in Stockholm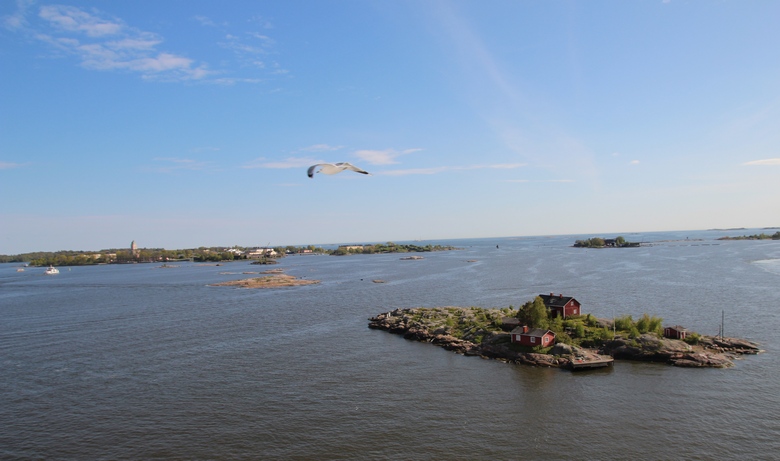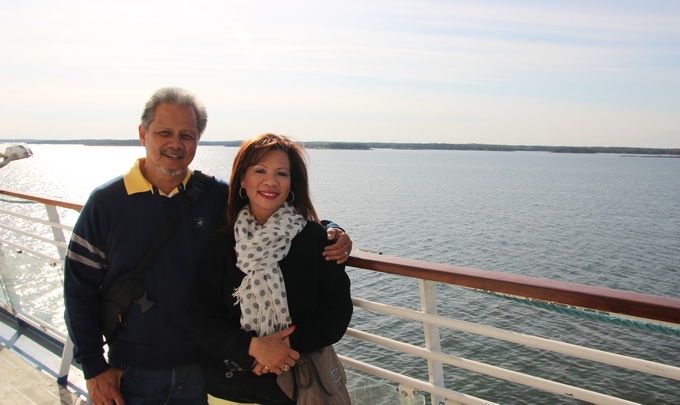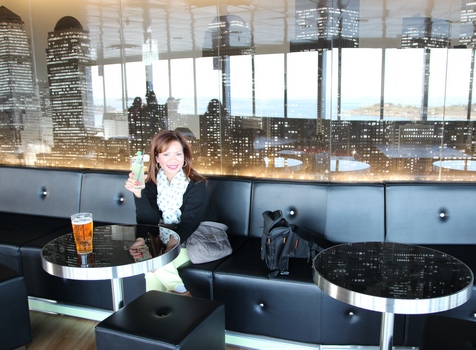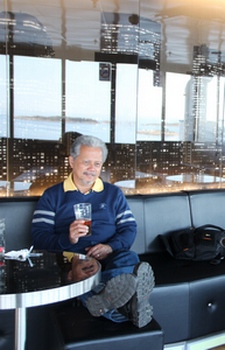 Relaxing at the top deck with mojito and Finnish "Karhu" beer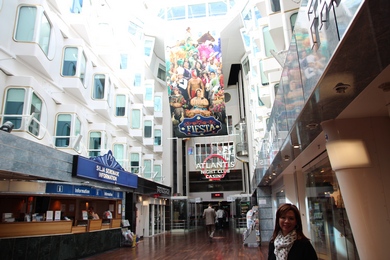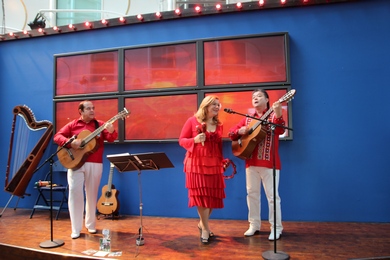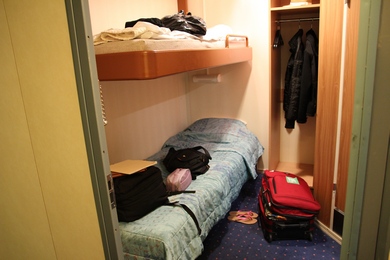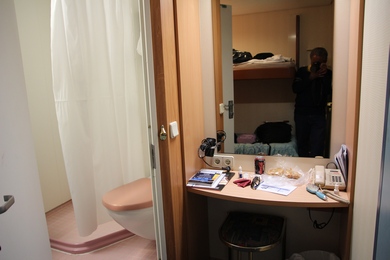 Standard cabin has bunk beds, toilet and shower, dressing table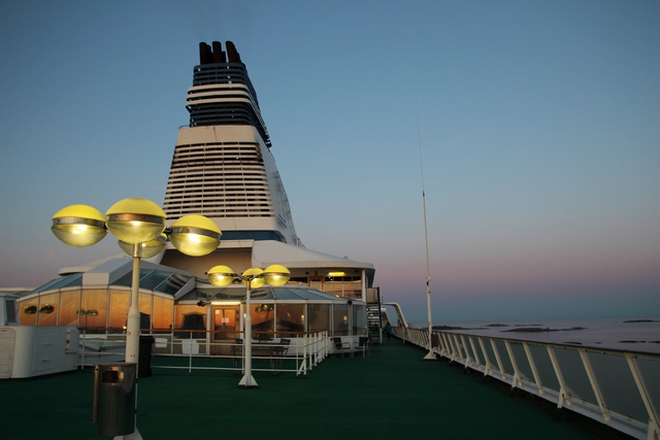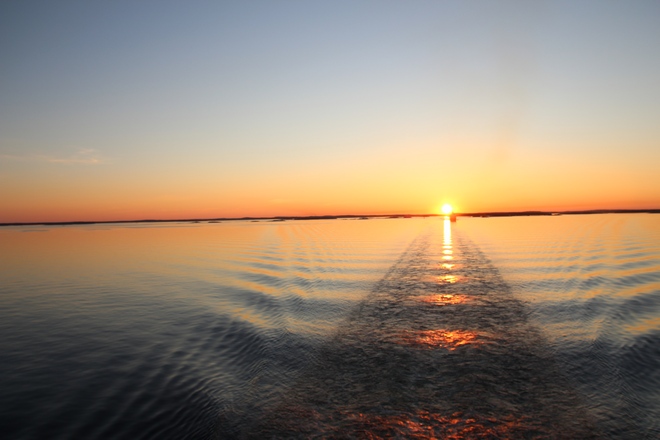 Sunrise at Baltic Sea, 4:50a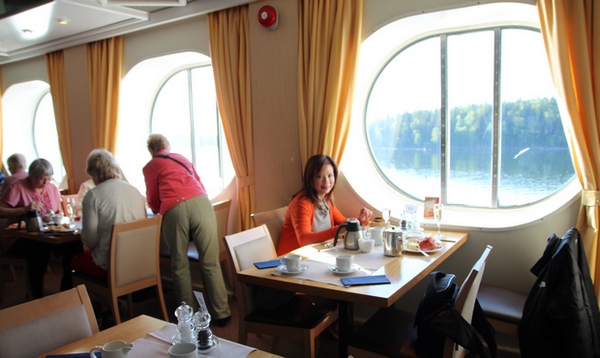 Breakfast on board before docking in Sweden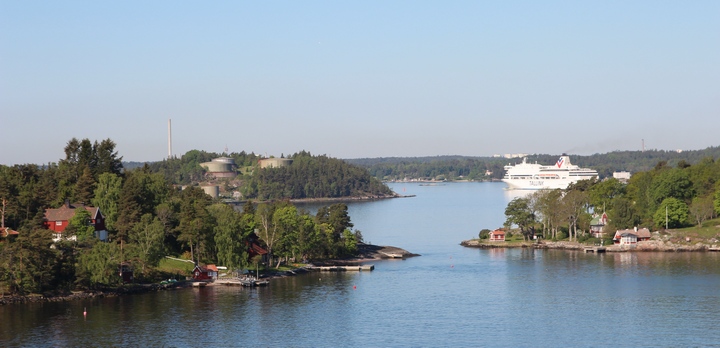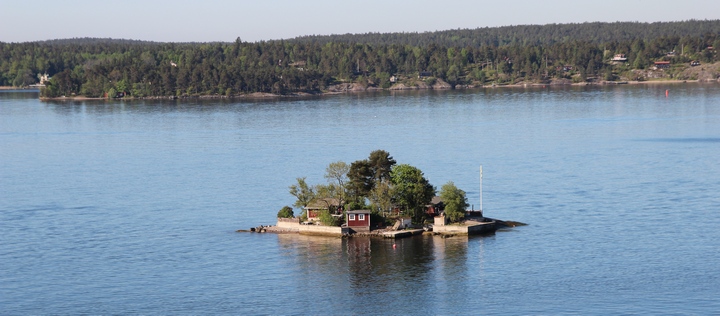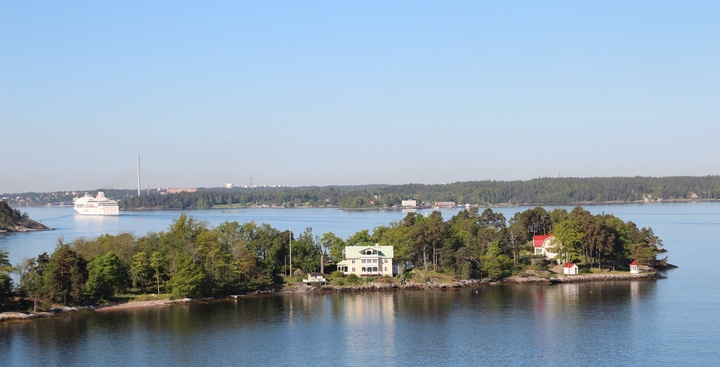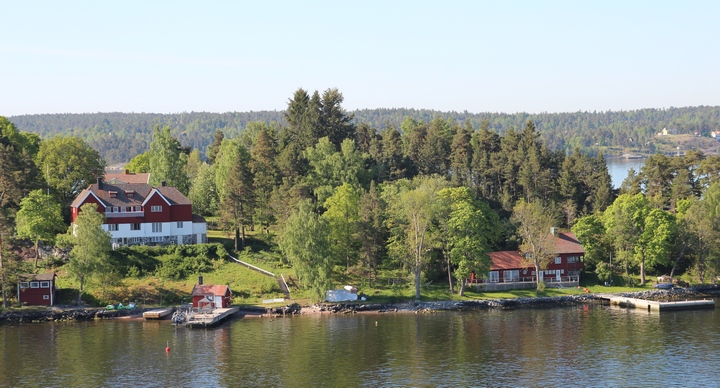 Attractive seaside homes nearing Stockholm
4. Stockholm, Sweden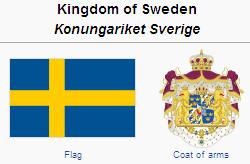 Stockholm is the capital and the largest city of Sweden and constitutes the most populated urban area in Scandinavia. Founded no later than 1250, possibly as early as 1187, the city originally rose to prominence as a result of the Baltic trade of the Hanseatic League. The 17th century saw Sweden grow into a major European power, reflected in the development of the city of Stockholm. Sweden, during the tenure of King Gustavus Adolphus, seized territories from Russia and Poland–Lithuania and conquered approximately half of the Holy Roman states. In the 18th century, Sweden's power waned and lost its eastern part to Russia which became the highly autonomous Grand Principality of Finland. Sweden is a constitutional monarchy with a parliamentary democracy form of government and a highly developed economy. Sweden has the world's eighth highest per capita income and remains non-aligned militarily.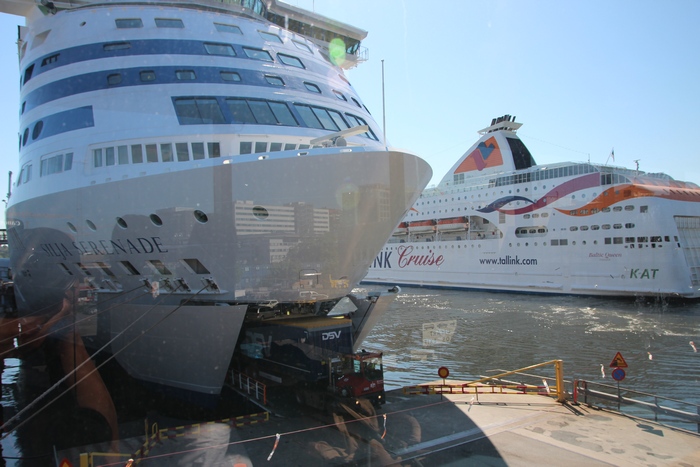 Vehicles and passengers disembark from Silja Serenade ferry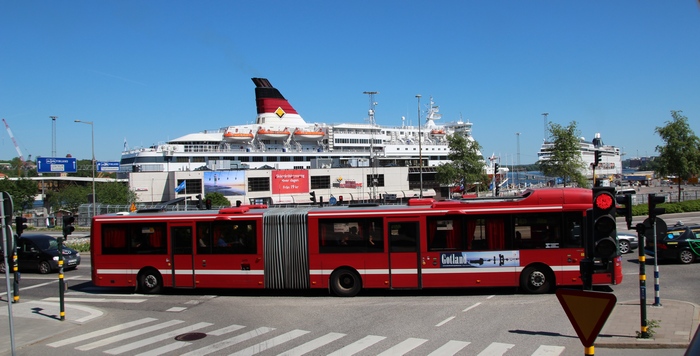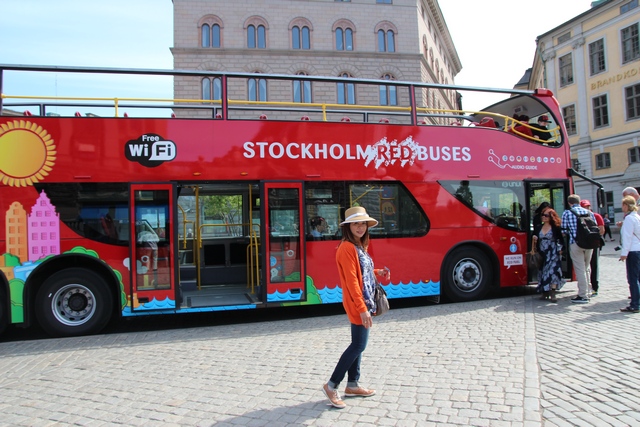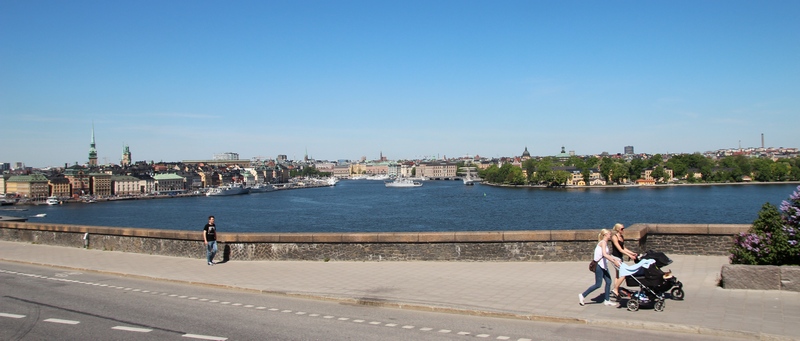 Several waterways surround Stockholm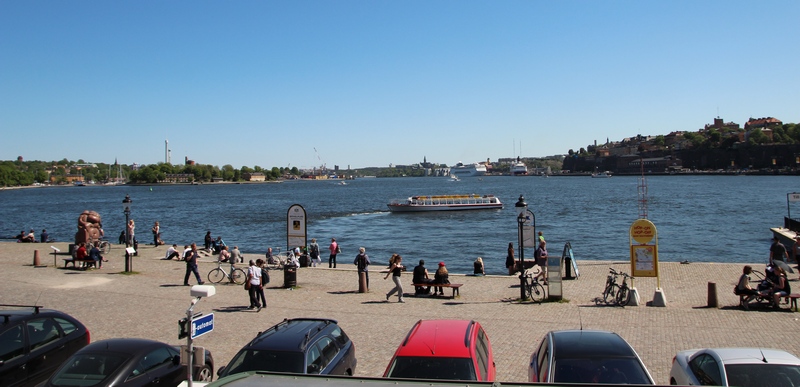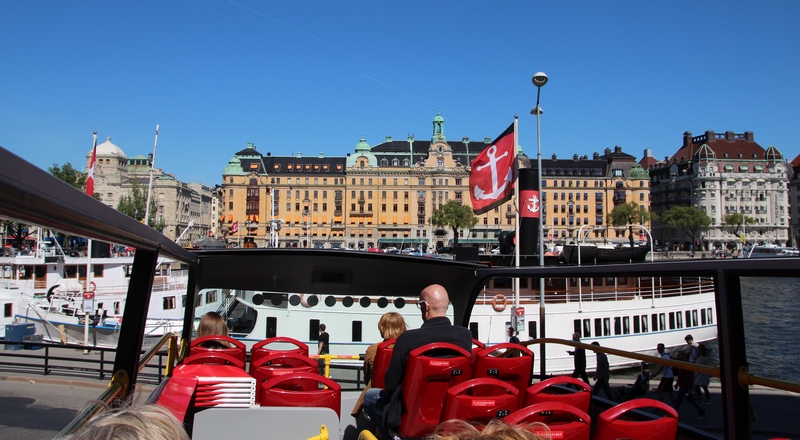 Aboard the open top sightseeing bus, getting into Central Stockholm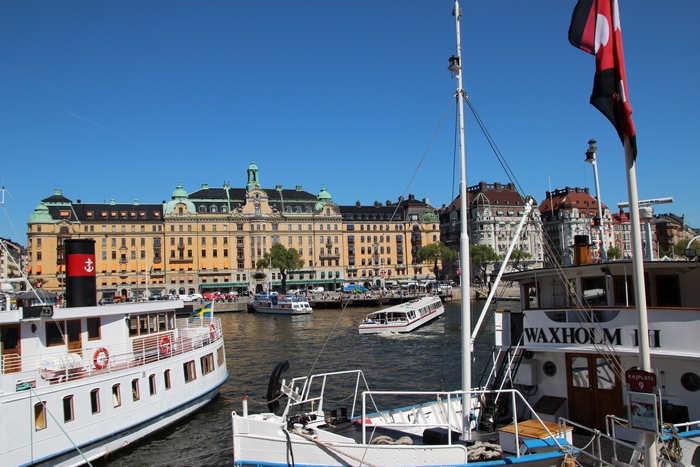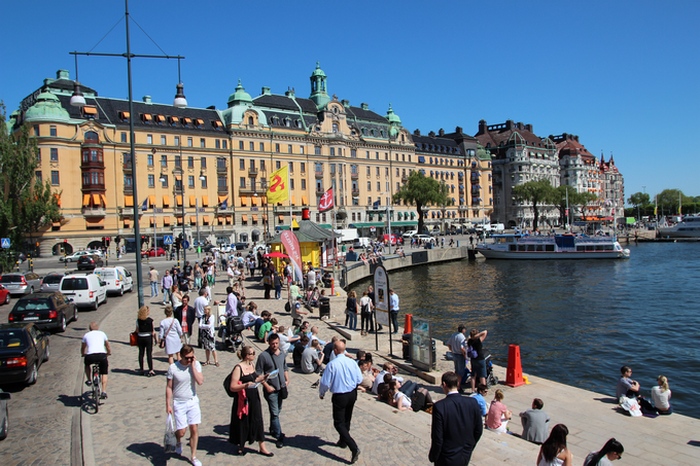 The Grand Hotel is where, tour bus audio says, celebrities like Madonna, Tarantino, et. al. love to stay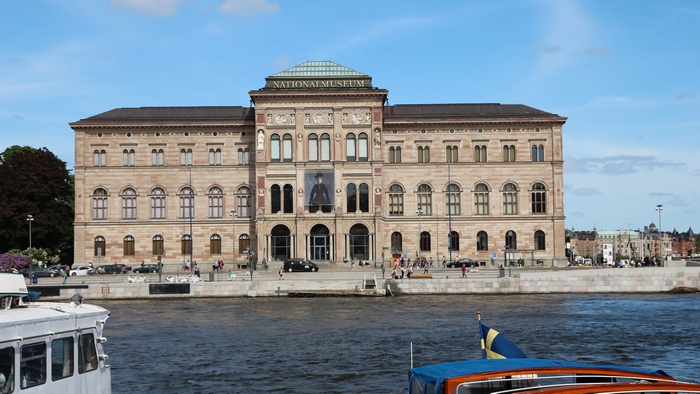 The National Museum by the waterfront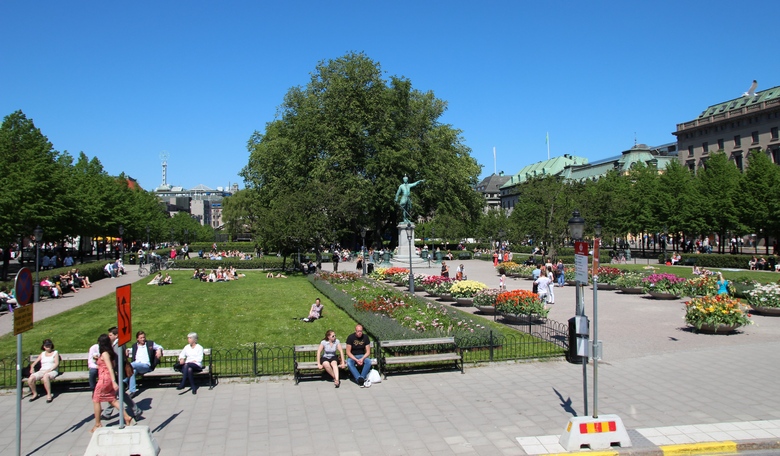 Gustav Adolfs Torg square, the most central point of Stockholm, with flowers in bloom and the adjacent Royal Opera House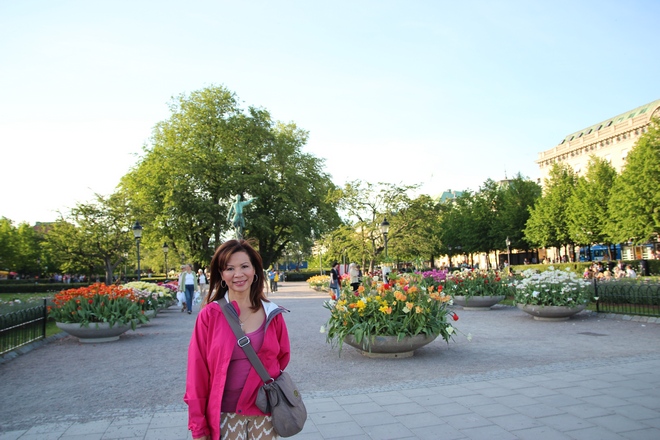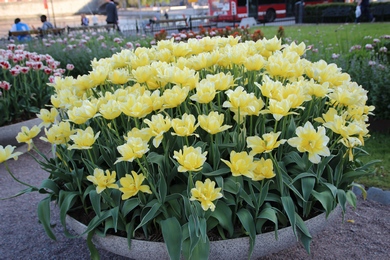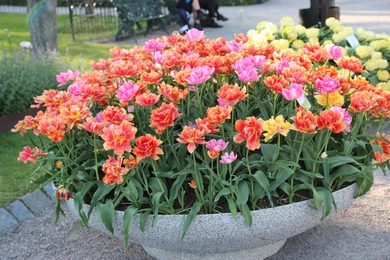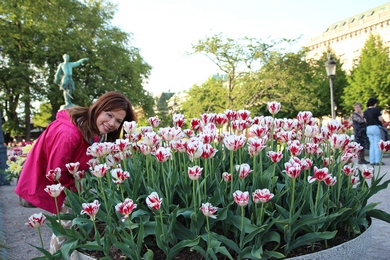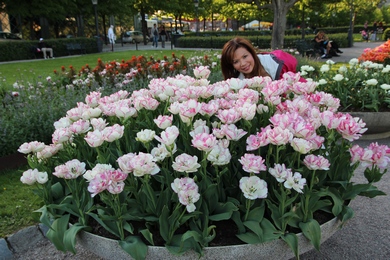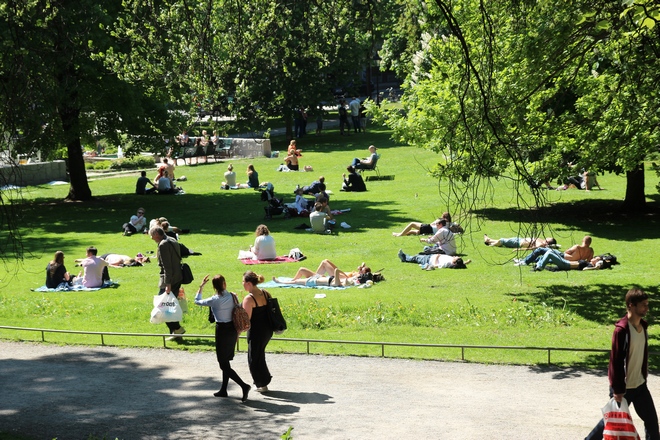 After a long winter, people can't get enough of the sunshine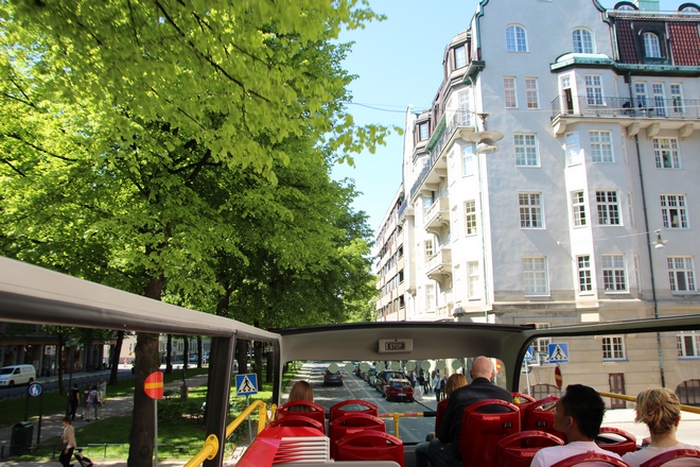 Passing along a posh neighborhood in Ostermalm district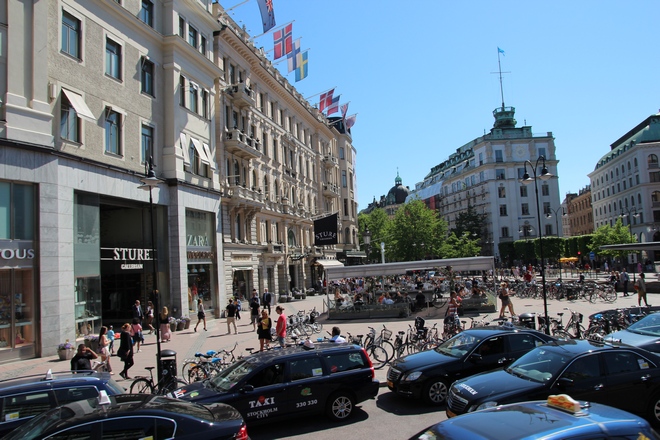 A downtown shopping square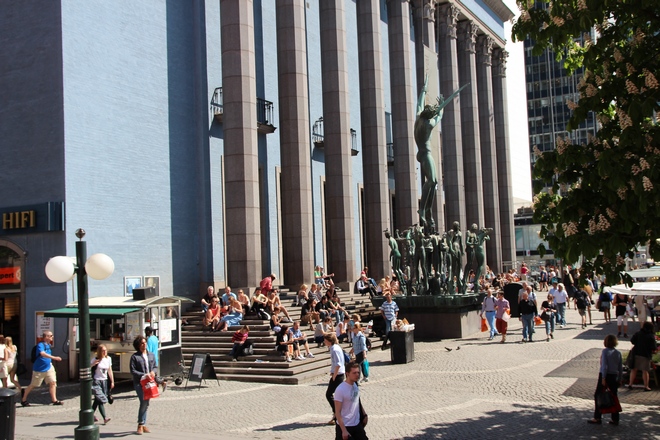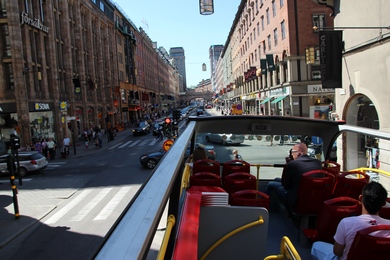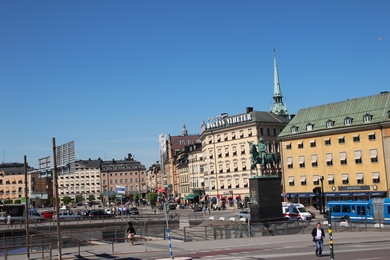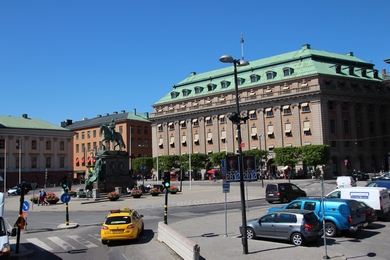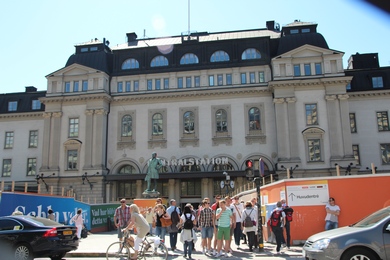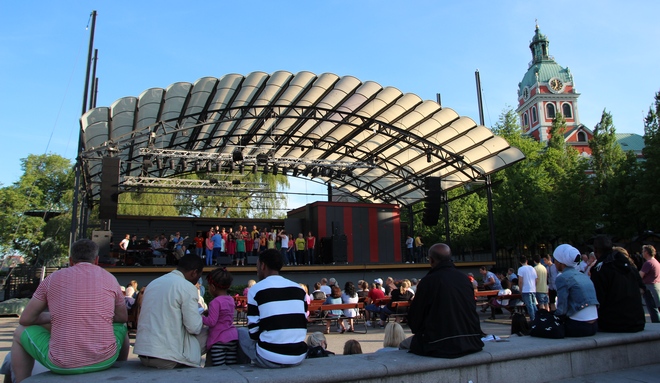 A mini choral concert near Gustav Adolfs Torg square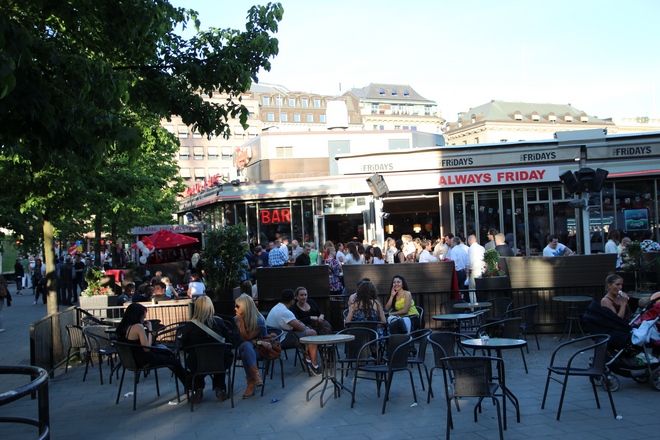 This shot was taken on May 25, a Friday, but it's "Always Friday" anyway during spring in Stockholm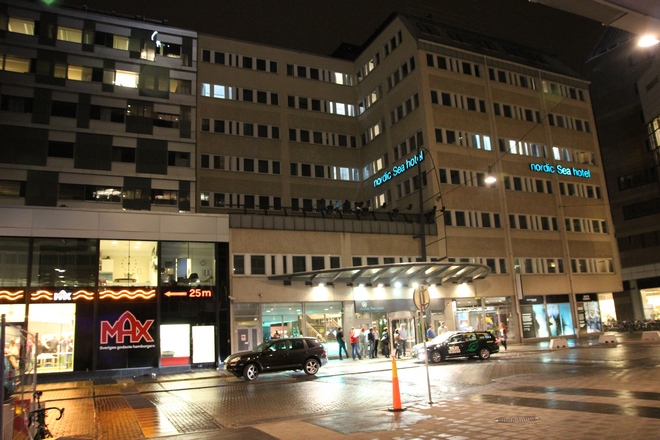 Our hotel, Nordic Sea, is just around the corner from the Central Station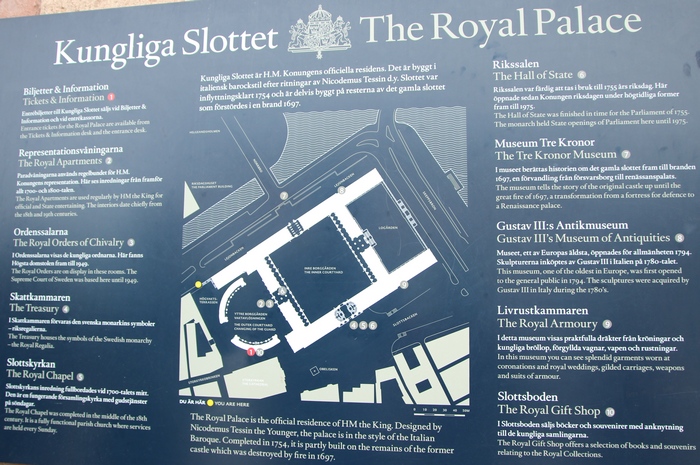 The Royal Palace is the official residence of His Majesty the King of Sweden Carl XVI Gustaf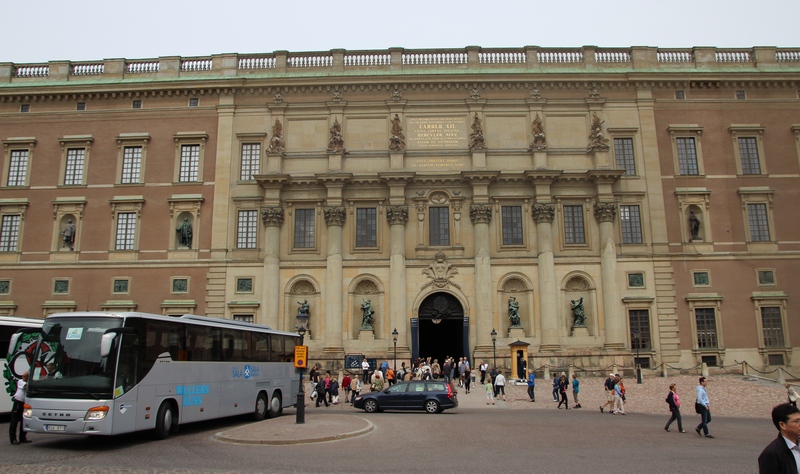 Started as a fortress in the 13th century, it grew to a palace named Tre Kronor ("Three Crowns"). In 1690, it was decided to rebuild the palace in Baroque style and was completed in 1754. The palace has 1430 rooms and is one of the largest royal palaces in the world. The palace is guarded by the Högvakten, a royal guard that dates back to the early 16th century and members of the Swedish Armed Forces.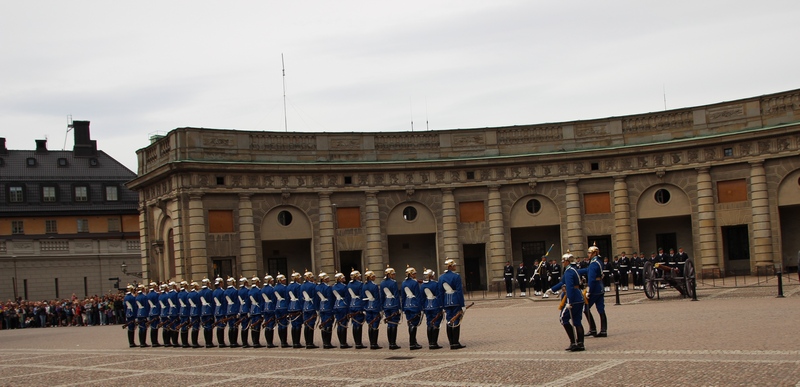 The Royal Guard has been stationed at the Royal Palace since 1523. Parade of Guards is performed everyday May-August at noon.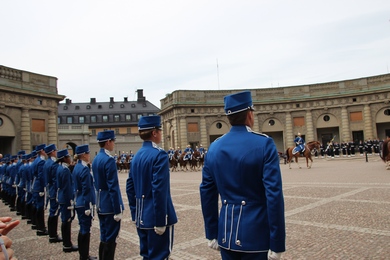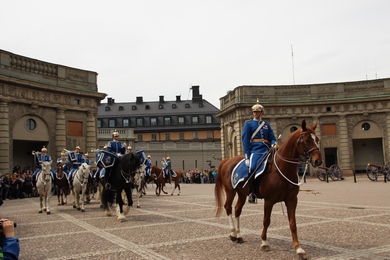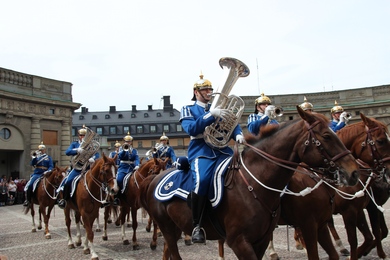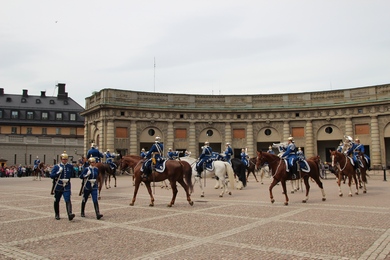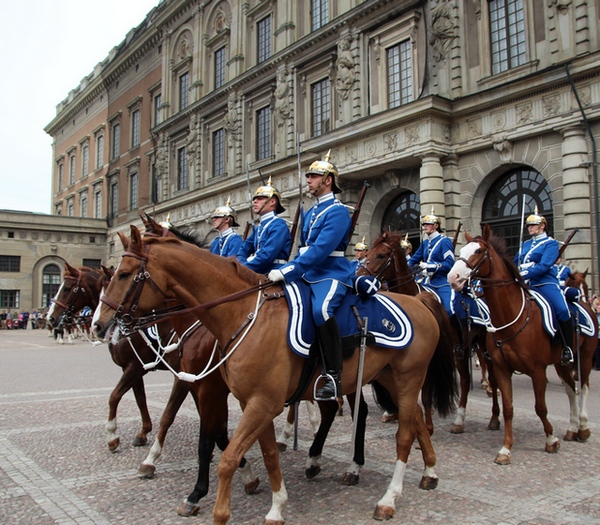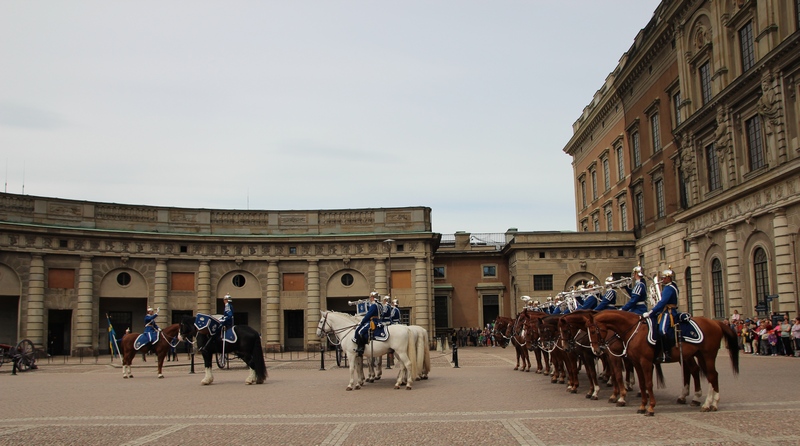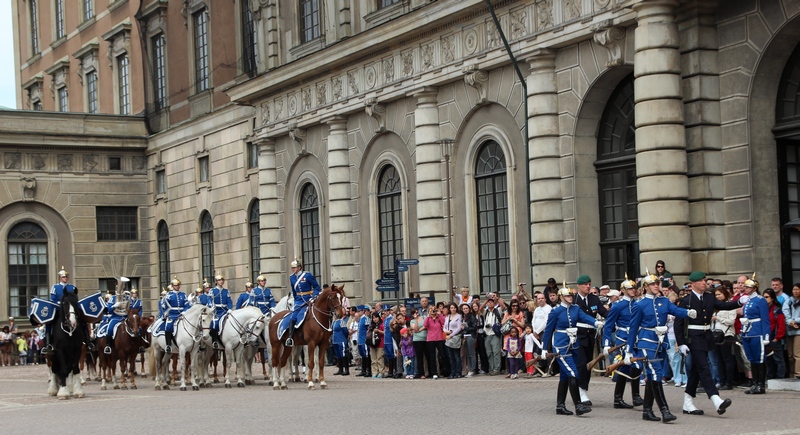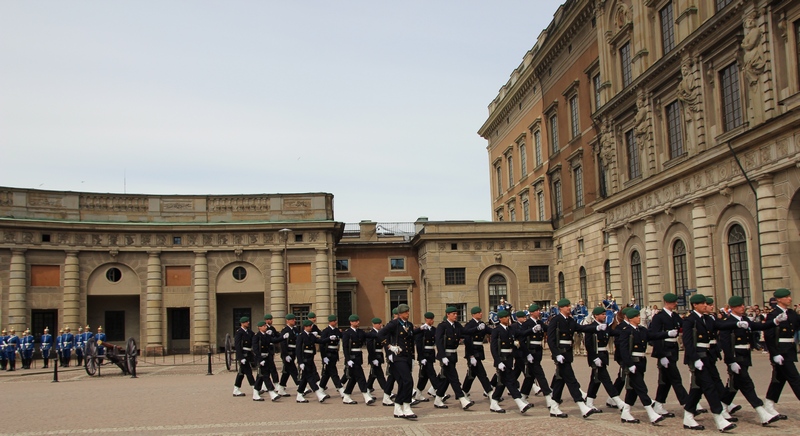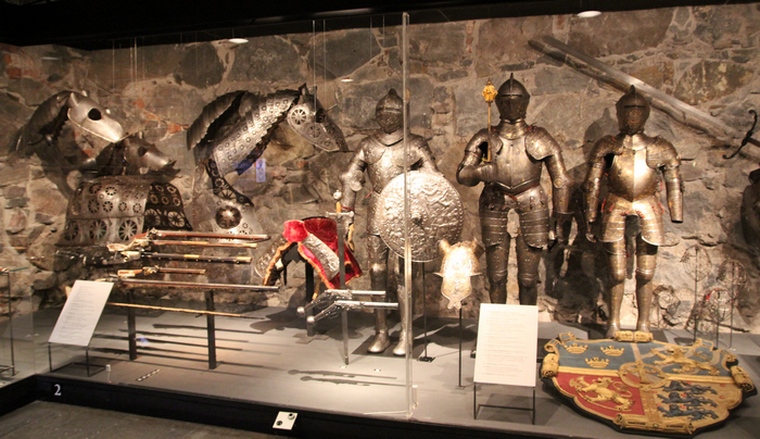 The Royal Armoury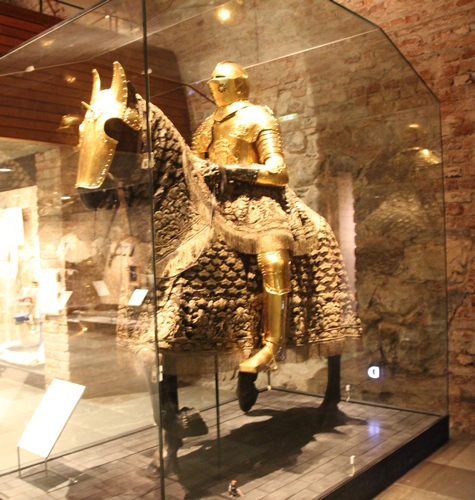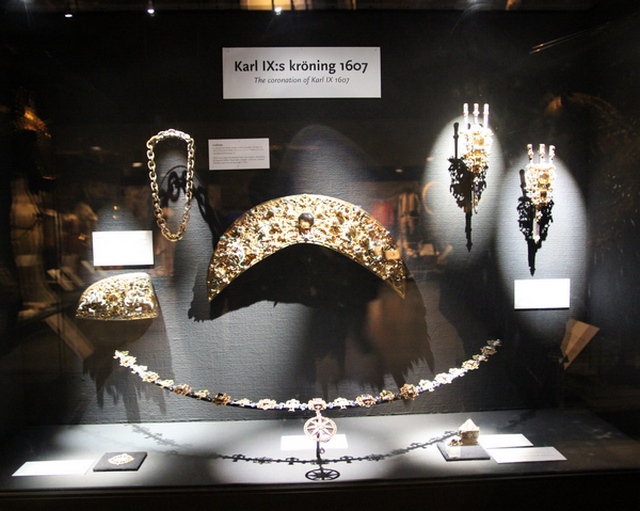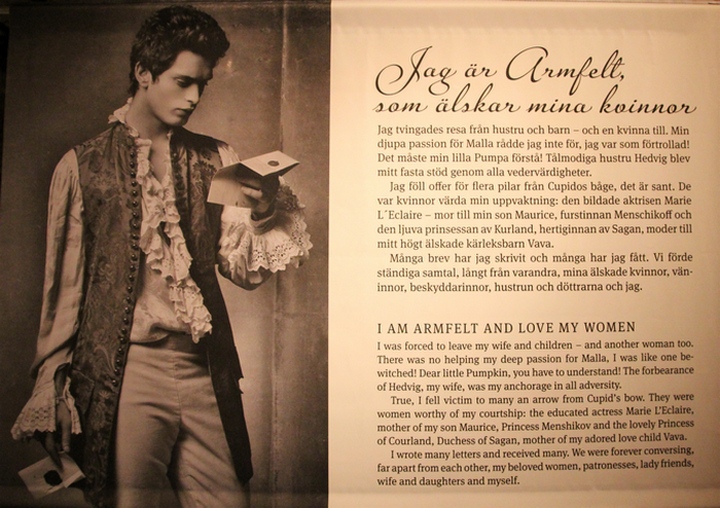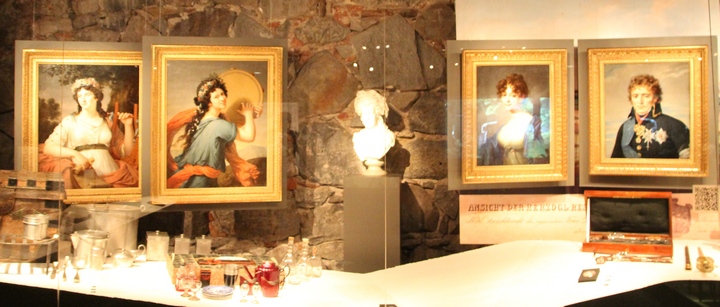 A ladies' man, Count Gustaf Armfelt (1757-1814), a great diplomat and statesman, was well known for his dalliances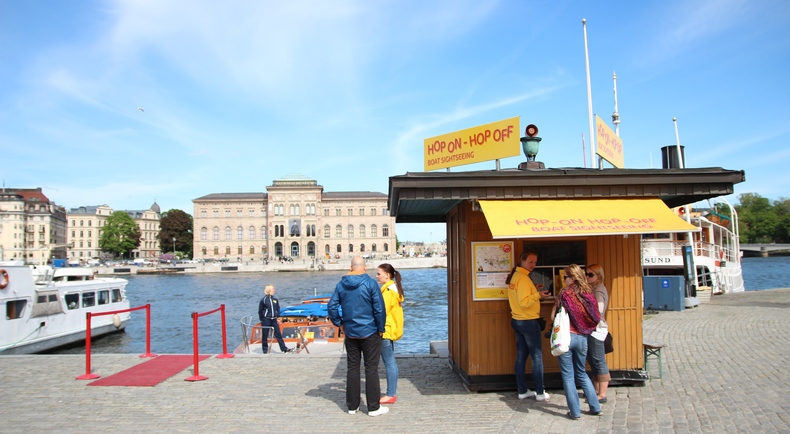 We took the city tour and boat sightseeing package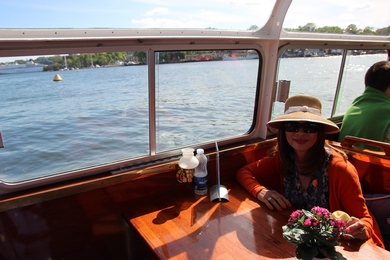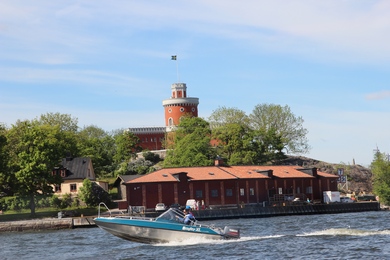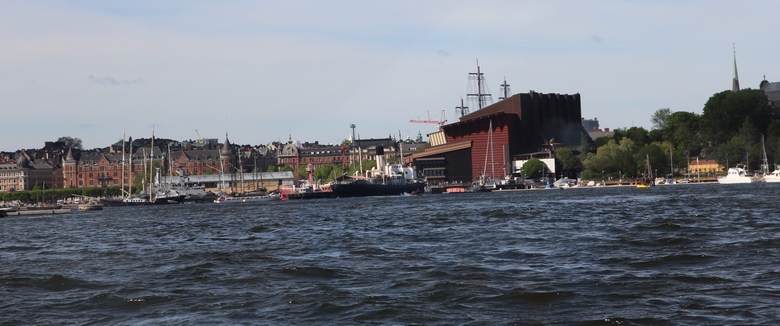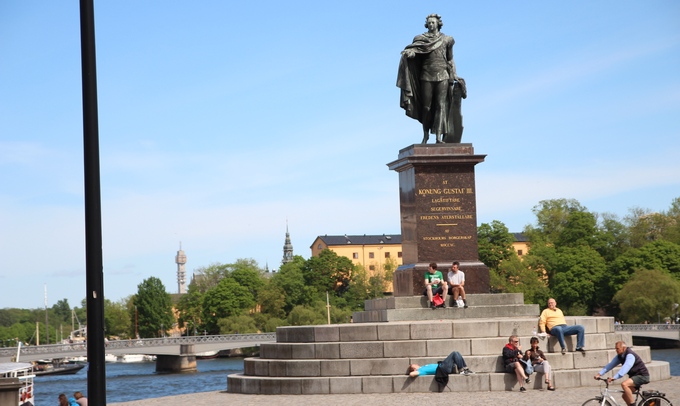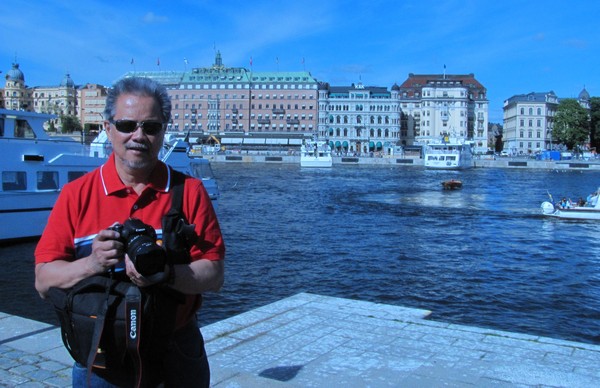 Posing with my new Canon, thanks to my (last) company bonus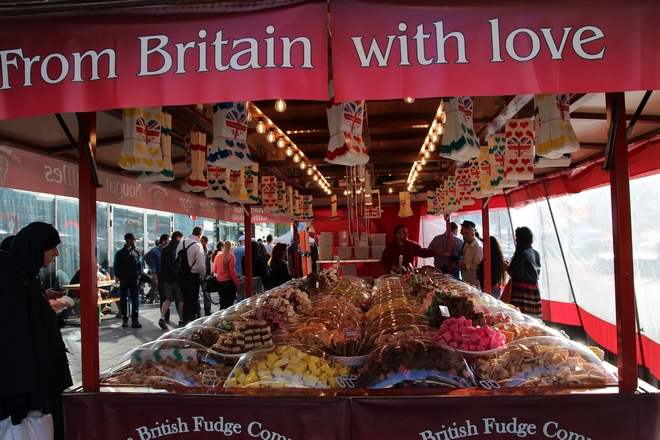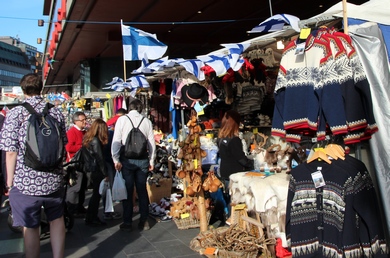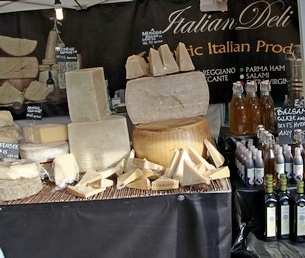 International Street Market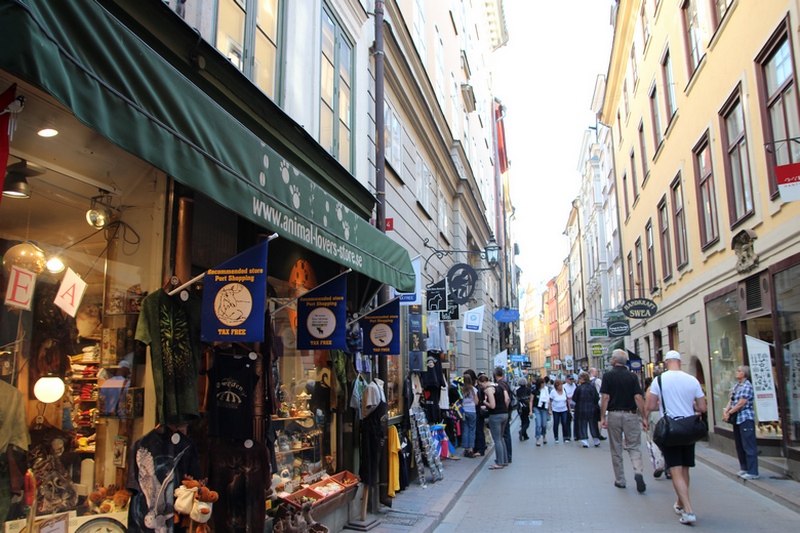 Gamla Stan or Old Town dates back to the 13th century, and consists of medieval alleyways, cobbled streets, and archaic architecture.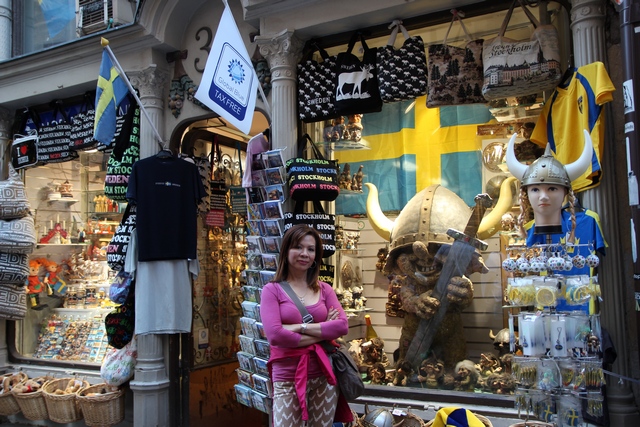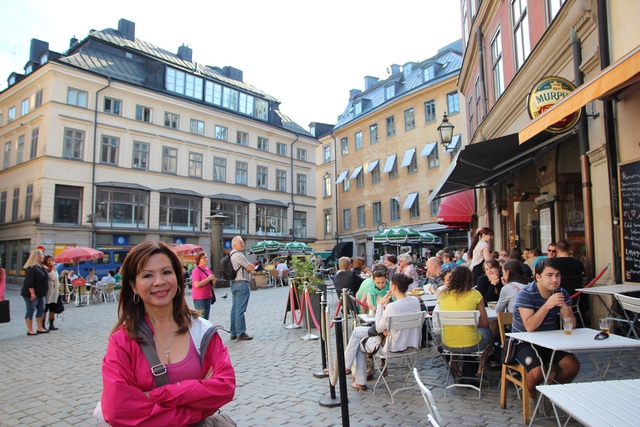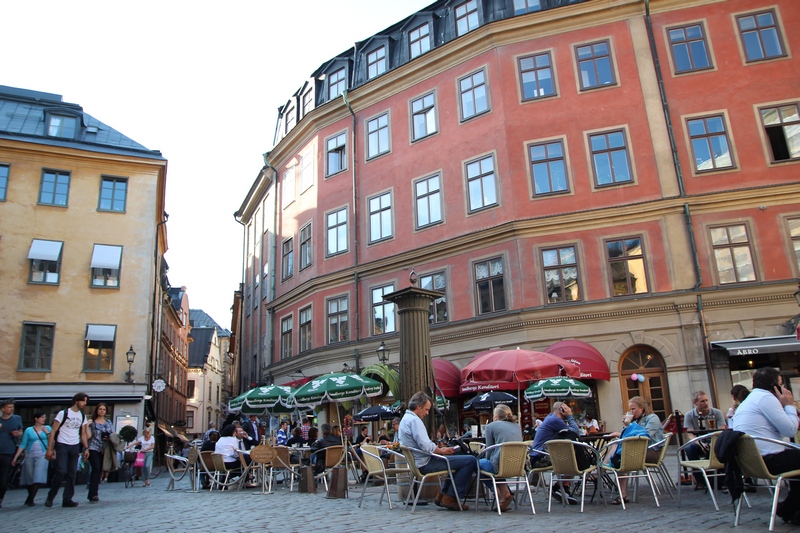 With these parting shots of Old Town Stockholm, we're almost into the tail end of our escapade
Next: Oslo and Copenhagen (Part 3 of 3)