Pasyal sa España
2011 Oct. 21-30
by Norman Bituin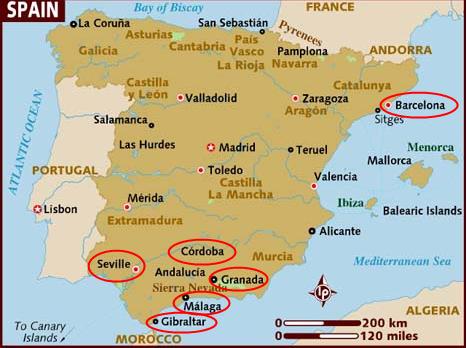 After our Eurail trip to Eastern Europe in May (Hagibis sa Europe II, Parts 1 and 2), I never thought that I would be making another one so soon. And Cherry just got back from a Mediterranean cruise in September with her hospital co-nurses. But when my eldest sister Melody Bituin-O'Toole invited me to join her and her husband Cristhy in her timeshare at Costa del Sol in the resort city of Mijas, 22 miles from Malaga, the offer was just so good to pass up. With the fine accommodations, the reduced air fare and Spain really being my favorite country to revisit, it was time to bring out the backpack again.
Melody was flying to Ireland to meet Cristhy and the plan was that I would join them at the Regency Palms in Mijas. I had been to Dublin and Madrid, so this time I decided to spend the weekend by myself in Barcelona. After, I then flew to Malaga and picked up a rental car at the airport. Using Mijas as our base, we drove around the provinces of Andalusia. Andalusia was derived from the Arabic term al-Andalus and was adopted to refer to all the Iberian territories under Moorish rule from 711 to 1492. The eight provinces of Andalusia are Huelva, Sevilla, Cádiz, Córdoba, Málaga, Jaén, Granada and Almería. Its capital and largest city is Sevilla, some 92 miles from Mijas.
Join me now as we make "Pasyal sa España".
**************************************************************************************************
Barcelona and Mijas
(Part 1 of 3)
Oct. 21, Fr, 4am: Leaving California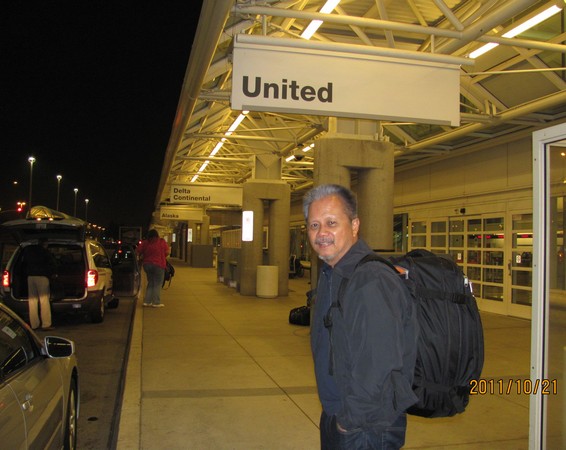 Ontario, CA International Airport is much closer to home and less crowded than LAX
Oct. 22-23, Sa-Su: Barcelona
Tatang Vergara had extensively covered the city in his two-part article, "Barcelona: A City Like No Other", in April-May 2010 in Travelogue. I will simply be adding and complementing his exploits with a few more of my photos.
Barcelona is the capital and the most populous city of the province of Catalonia and the second largest city in Spain, after Madrid. It is Europe's largest metropolis on the Mediterranean coast and one of the world's leading tourist, economic, trade fair/exhibitions and cultural-sports centers. Founded as a Roman city, Barcelona became the capital of the Counts of Barcelona and merged with the Kingdom of Aragon. The city is well known in recent times for the 1992 Summer Olympics. As the capital of Catalonia, Barcelona houses the seat of the Catalan government, the parliament, and the Supreme Court of Catalonia.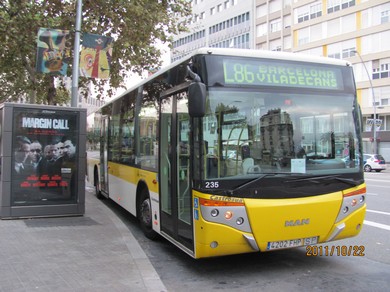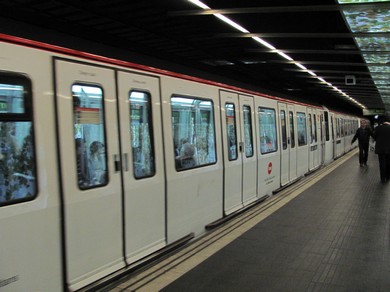 Home to many Filipinos, a Pinoy airport worker gave me directions to the bus line and subway to my hostel downtown.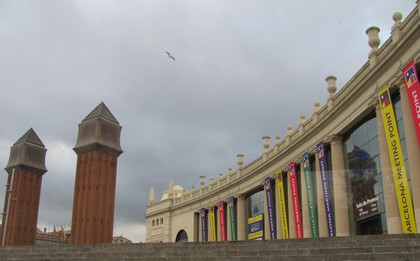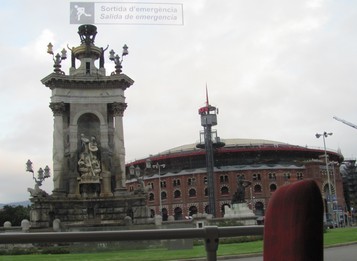 At this bus-subway junction, Espanya, are the Venetian Towers, the Placa d'Espanya and the Arenas de Barcelona.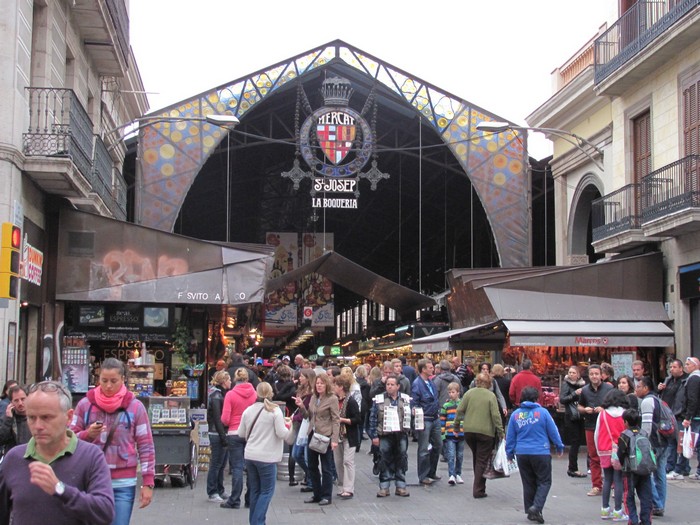 I emerged from the subway in front of La Boqueria market. It dates back to 1217; was officially inaugurated in 1853.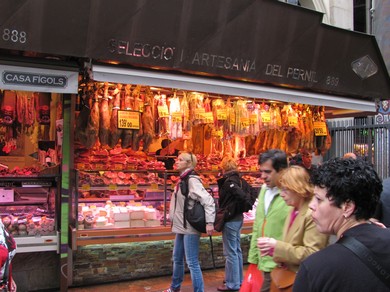 I kept looking at these hanging hams and thought of our jamon in the Philippines, especially during the Christmas season.
I remember my mother would plantsa (sear) the sugar on the fat of the jamon with a hot siyanse from the burning charcoal.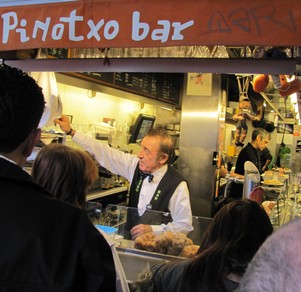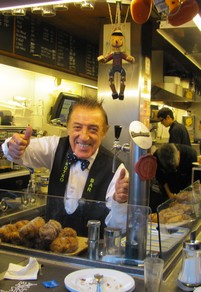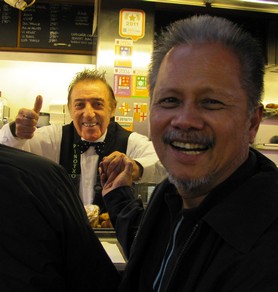 Here mixing it with the famous and friendly Pinotxo at his bar, with the pictures taken by a Bicolana migrant worker I had met.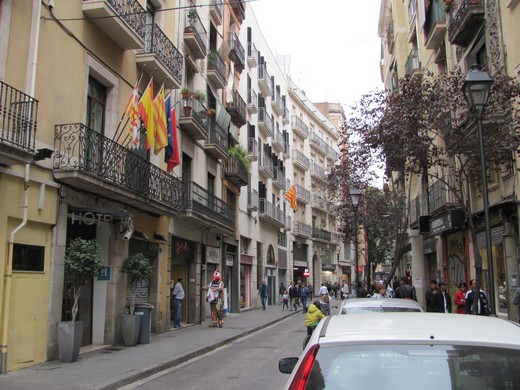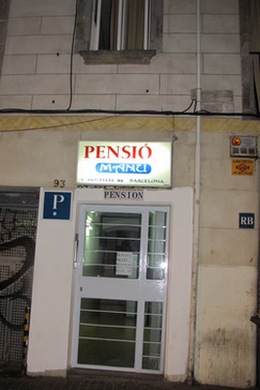 Two blocks away from La Boqueria and the main street, La Rambla, was my very budget hostel in busy Barri Gotic.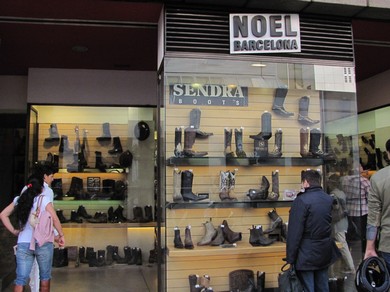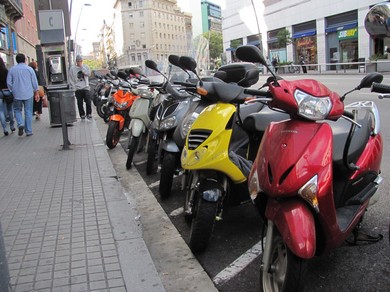 BBB - Boots and Bikes in Barcelona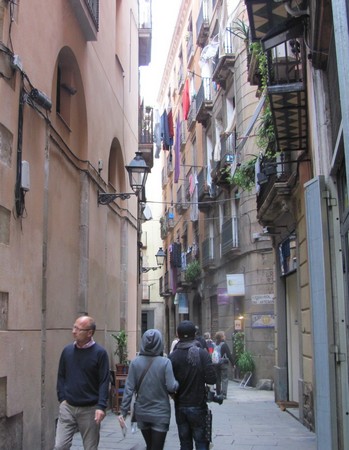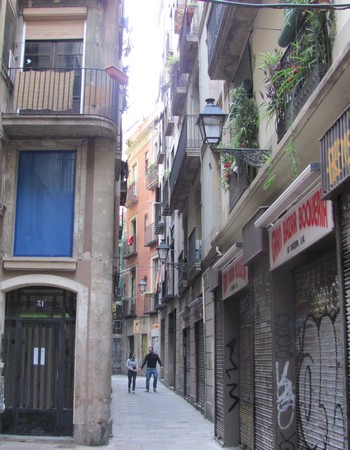 The narrow inner city streets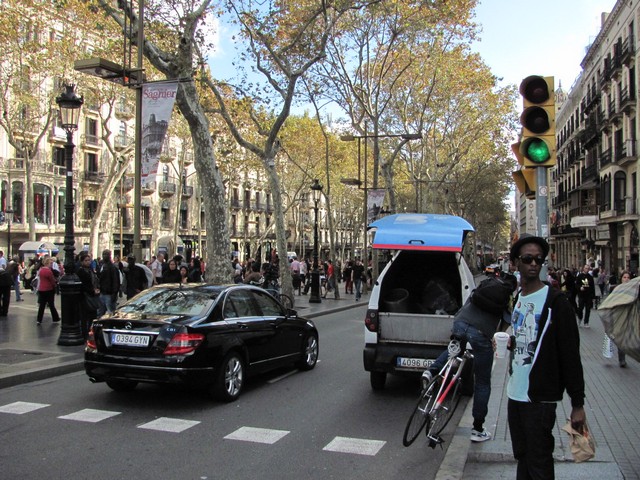 La Rambla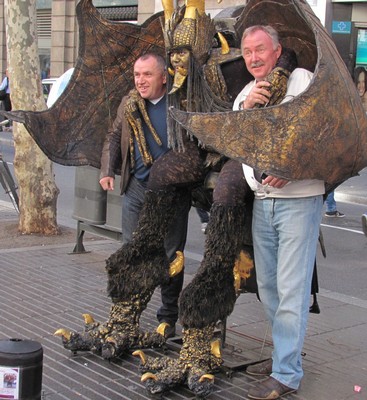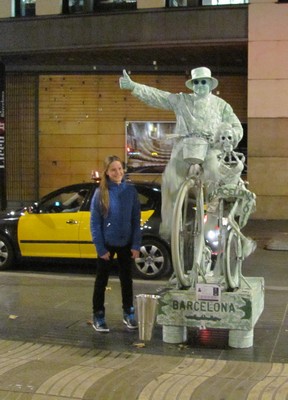 ... where devils and goblins also tried to make a living (for photo shot, put some coins in the can) nearing Halloween.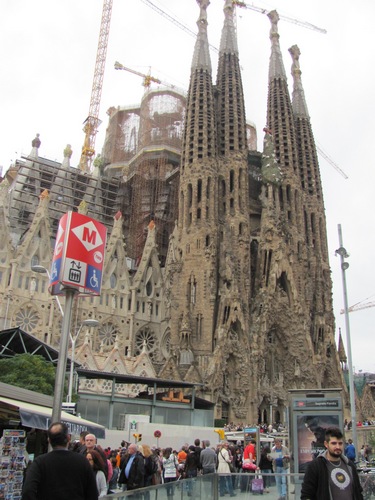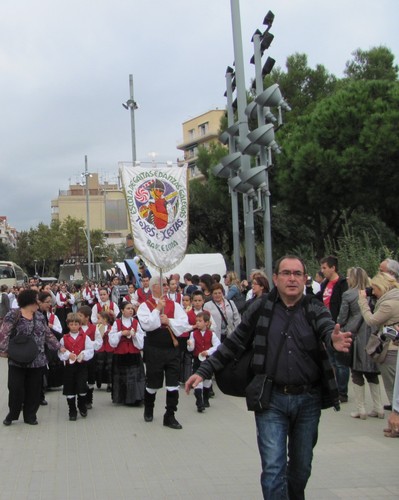 Sagrada Familia Basilica: started 1822, completion scheduled for 2026, the death centennial of its principal architect, Antoni Gaudi.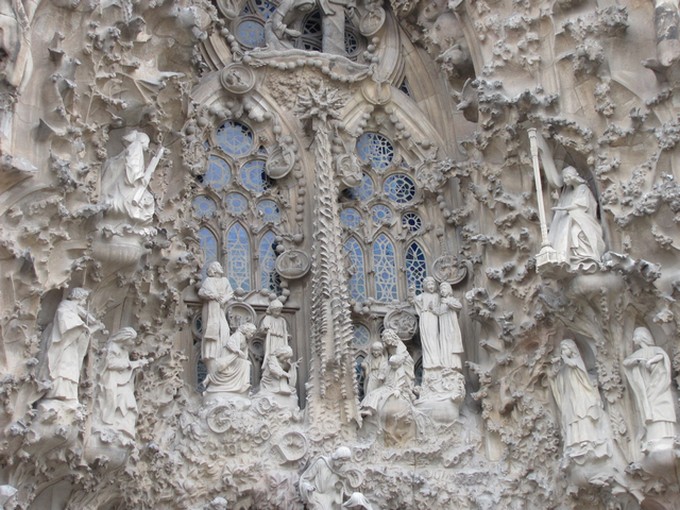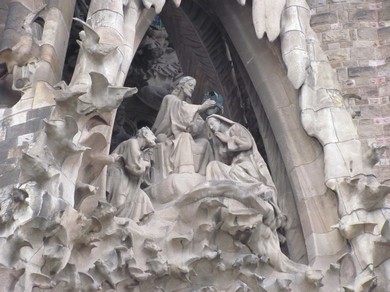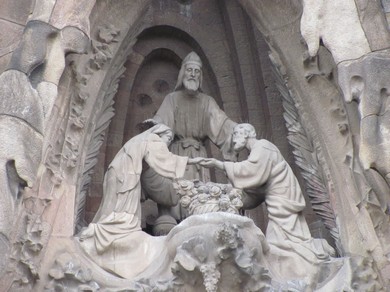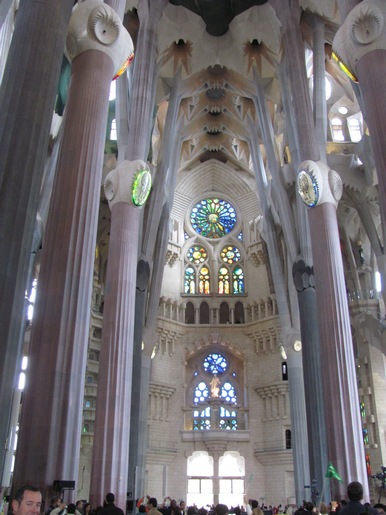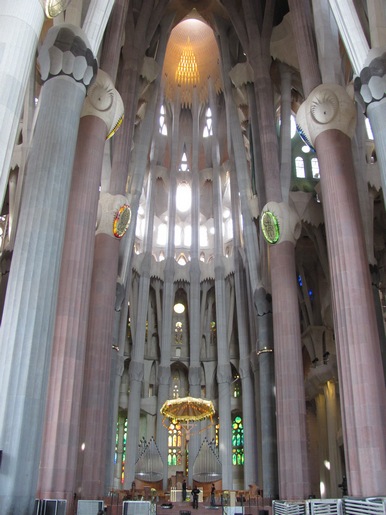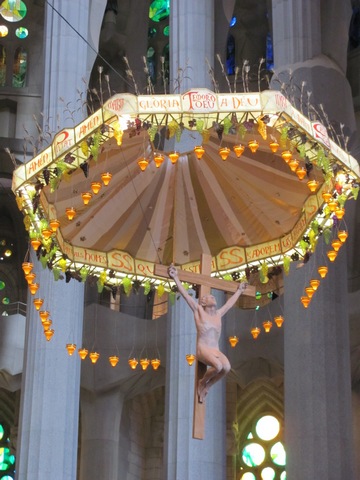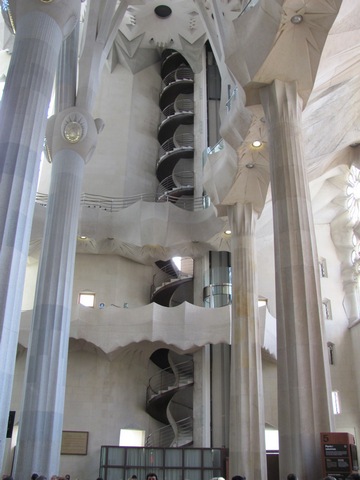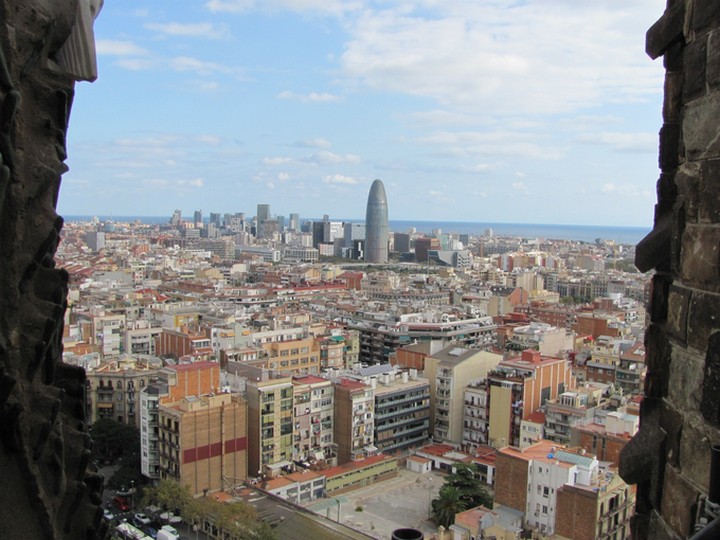 A view from the top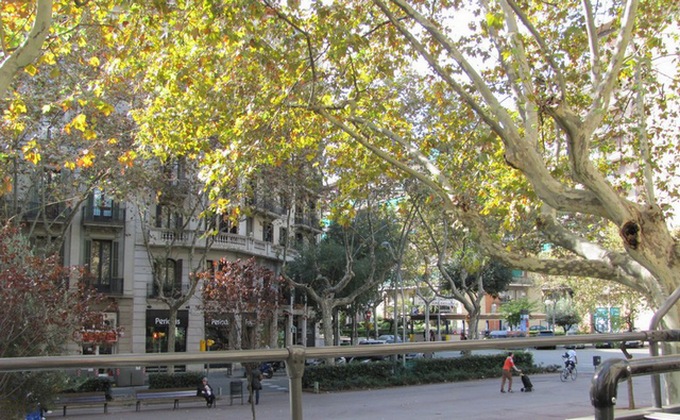 Autumn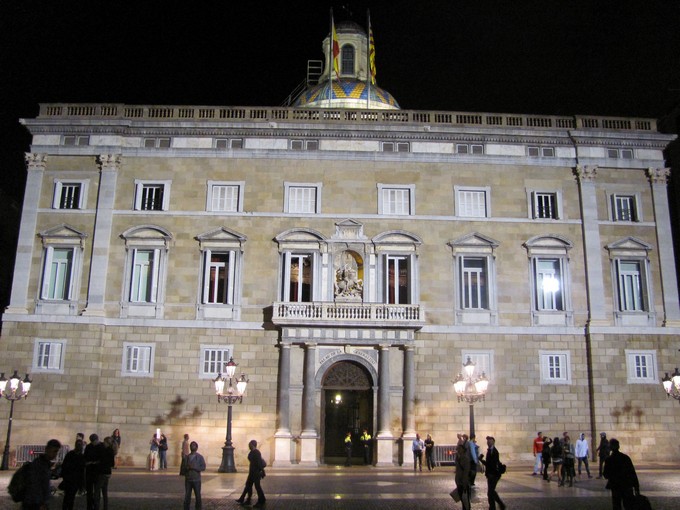 Palau De La Generalitat houses the Catalonia Presidency, from first president Berenguer de Cruilles in 1359.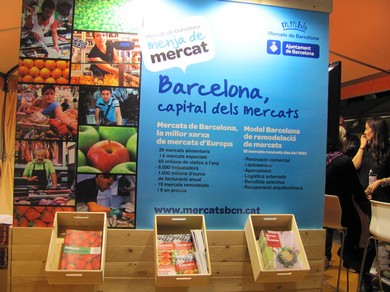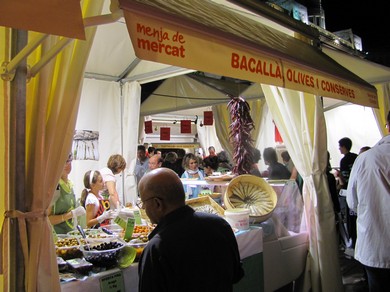 Several merchants displayed and sold their products in booths in front of the Barcelona Cathedral during weekends.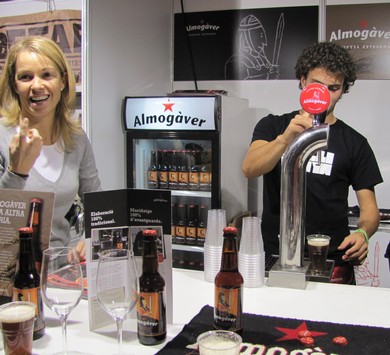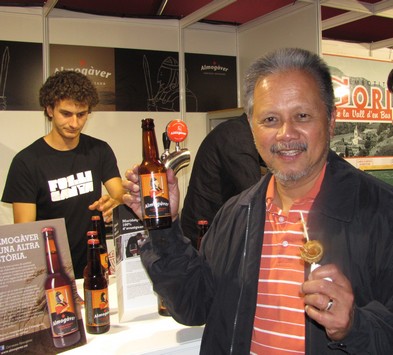 Didn't take much for the lady who asked to me try their beer Almogaver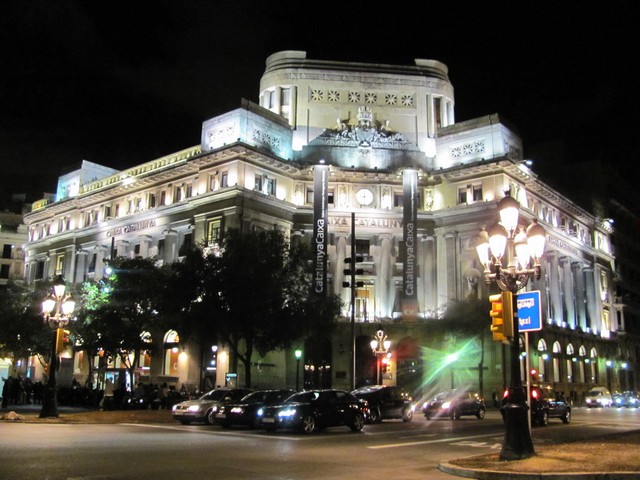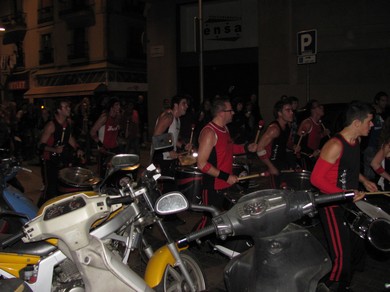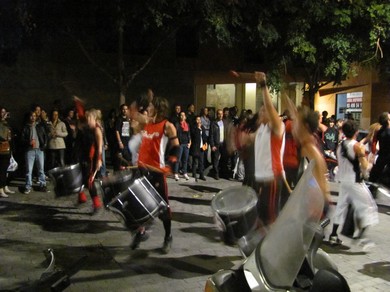 This marching band roamed the streets and electrified the crowd with the loud pulsating beat of their drums.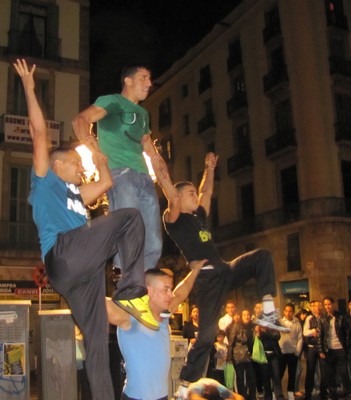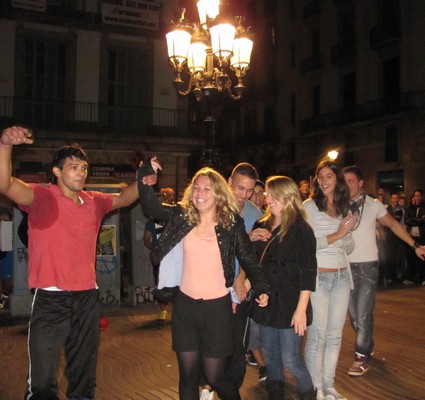 Acrobats displayed their skills and jumped over a line of señoritas at La Rambla.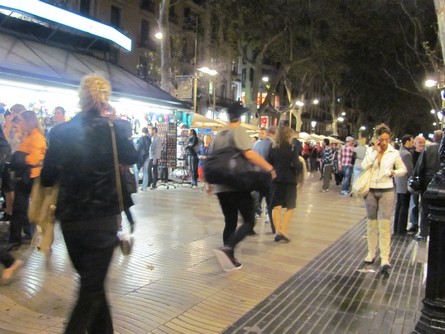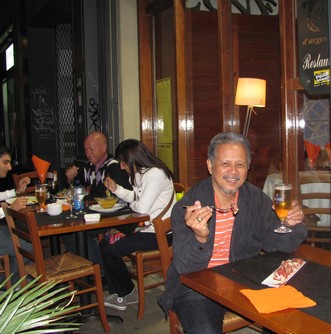 A nightcap of Moritz beer and tapas, served by a young Ilocano waiter. He told me (in Tagalog) that he spoke better Ilocano.
His father moved the family to Spain when he was just 6 years old. I assumed he spoke Castilian or Catalan, or both.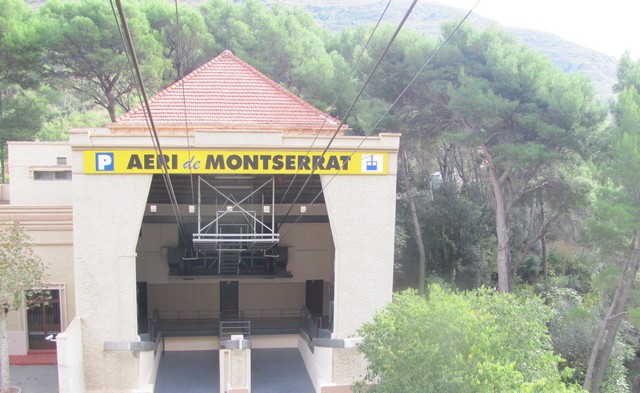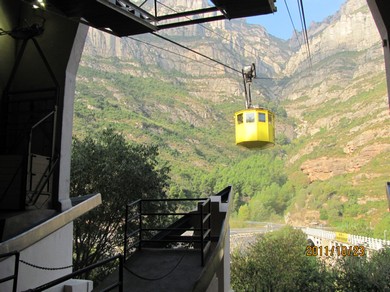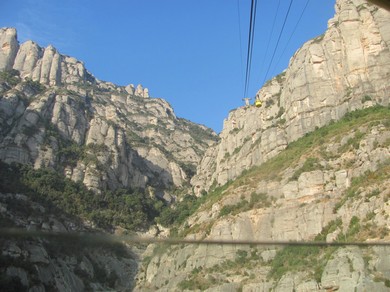 The cable ride to Montserrat Monastery, about an hour by train from Barcelona.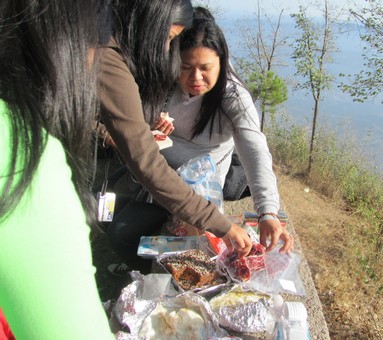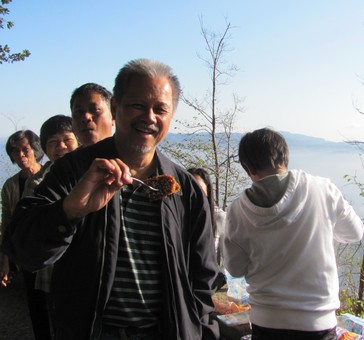 The Brocal family, originally from Mabini, Batangas, shared their home-made sinukmani and puto, jamon, etc. with me.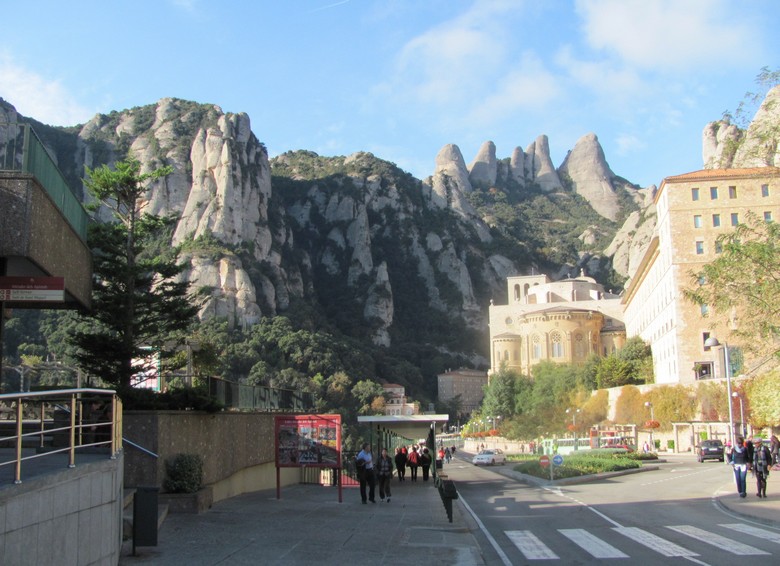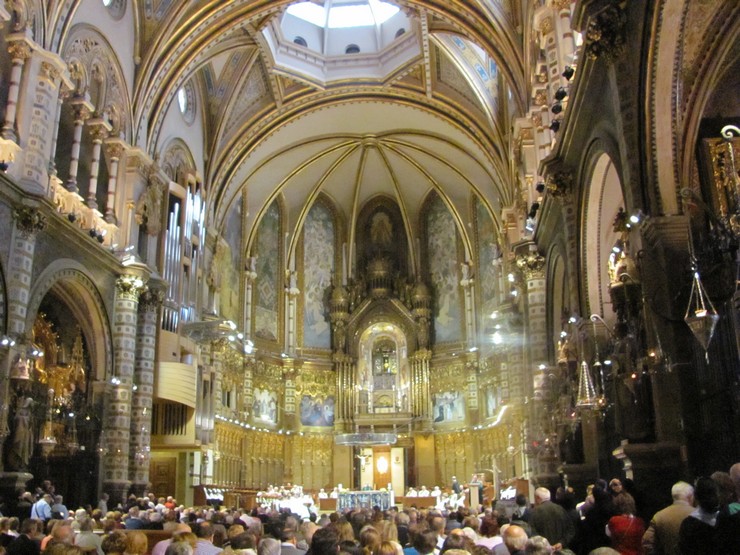 I was lucky to attend the 11am Sunday mass with the performing 50-member Boys Choir.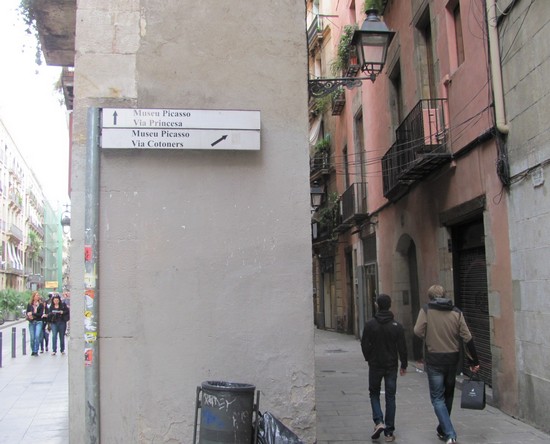 Back to Barcelona to the Museu Picasso. I sneaked many shots inside the museum...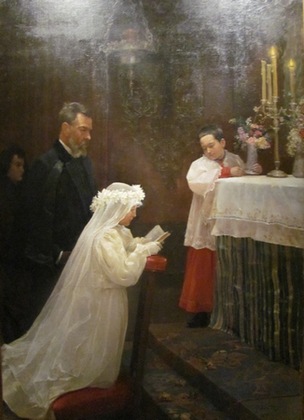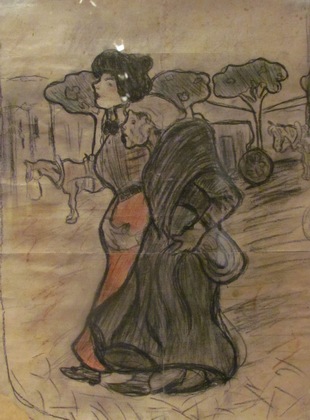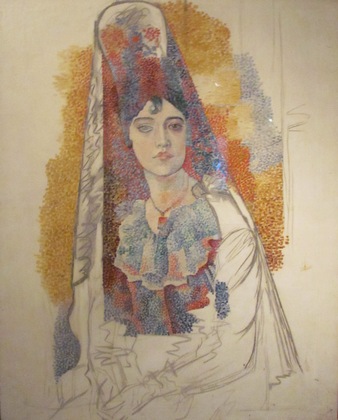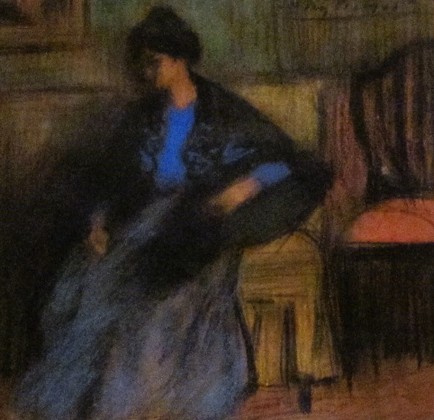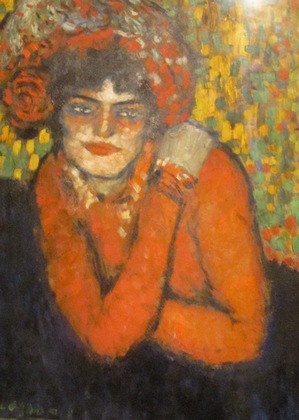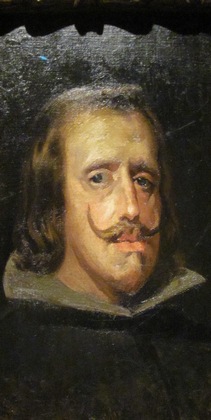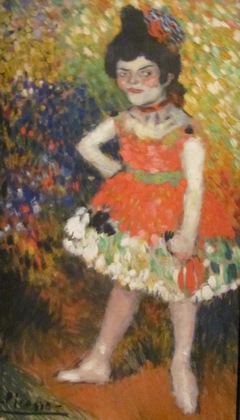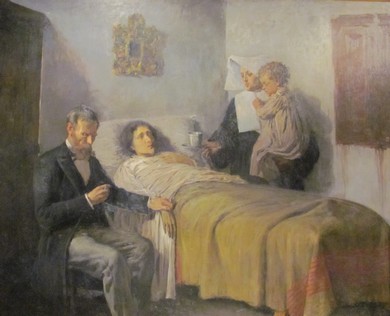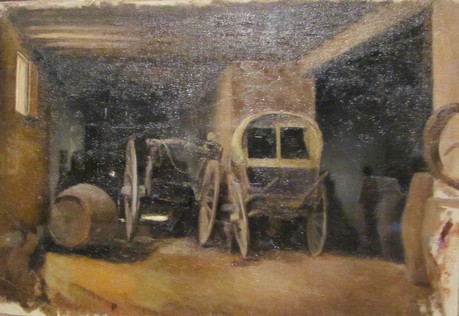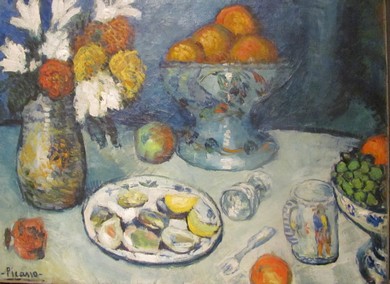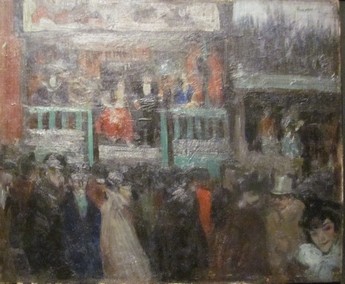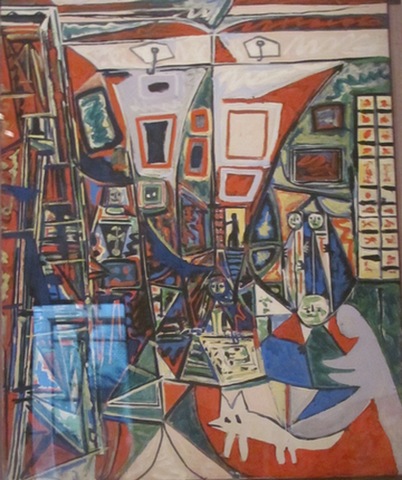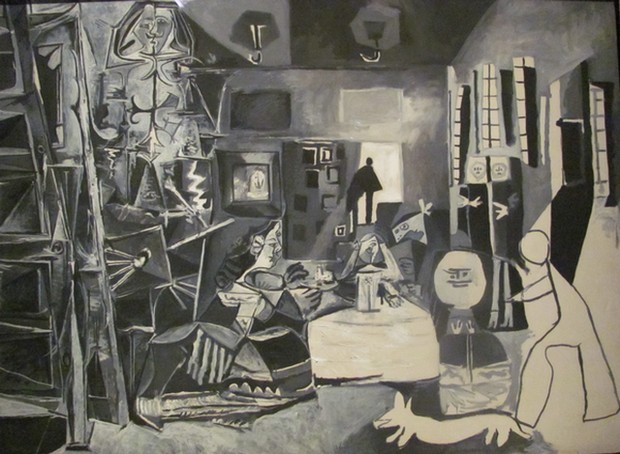 ... before a guard spotted me and told me that photography was not allowed.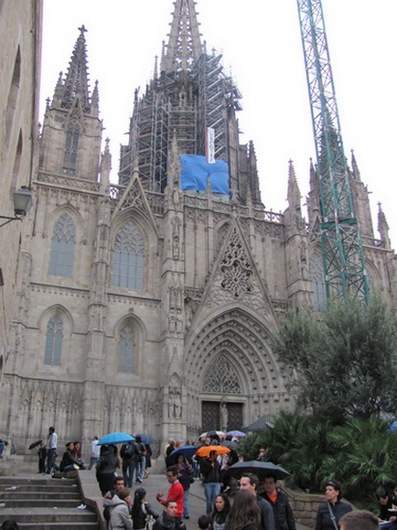 Barcelona Cathedral: construction began in 1298.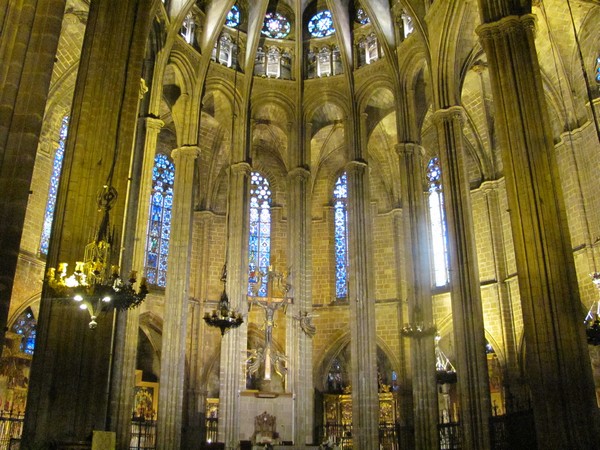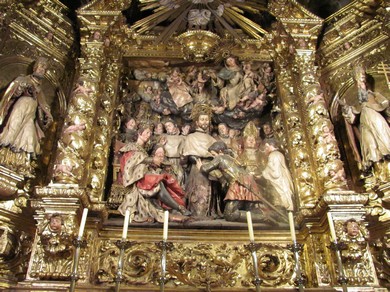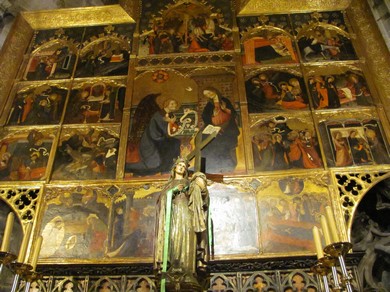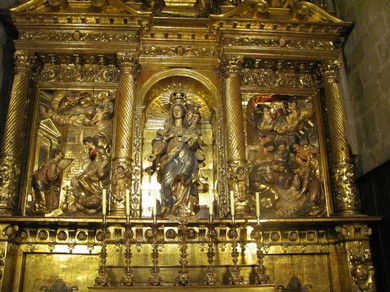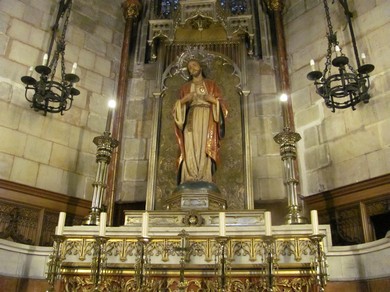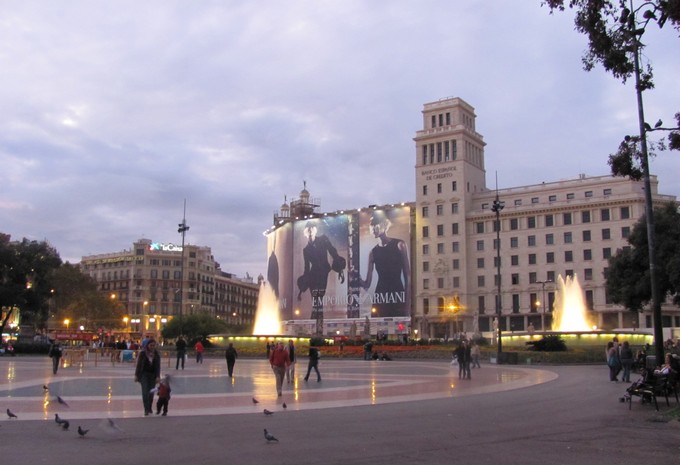 Placa Catalunya... and more night scenes at La Rambla below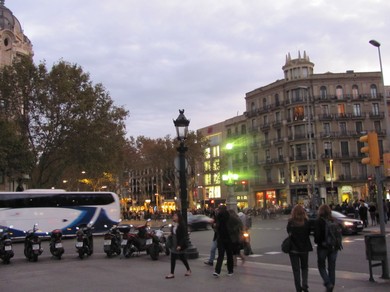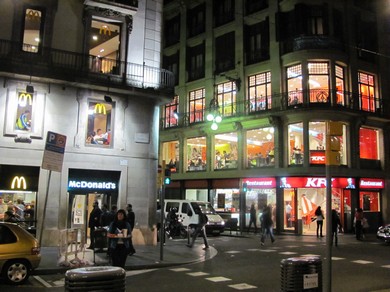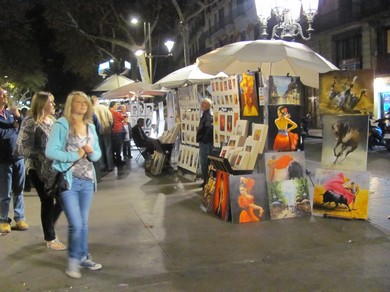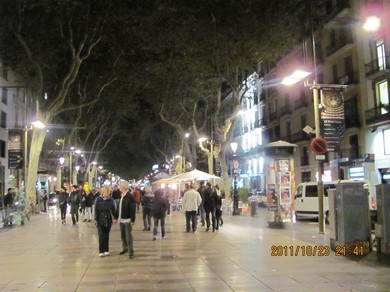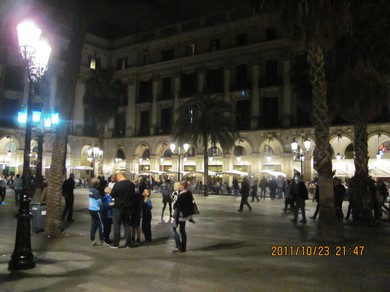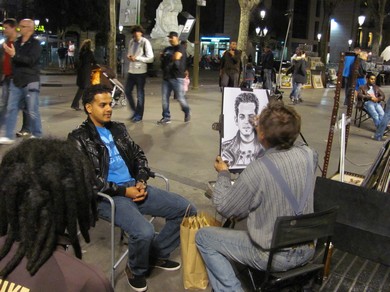 The streets still alive late at night, I headed back to the hostel to pack for my early morning flight out to Malaga-Mijas.
Oct. 24, Mo: Mijas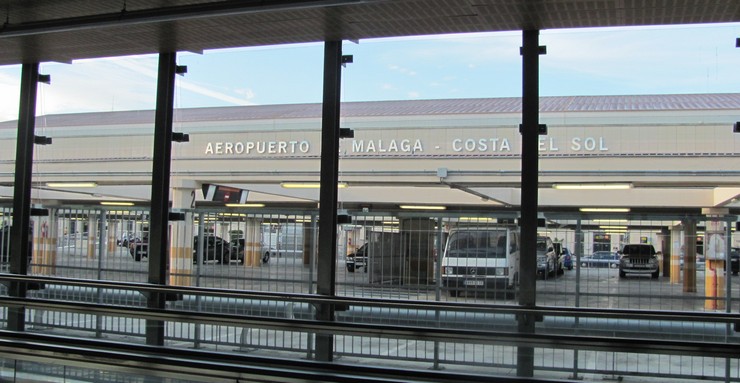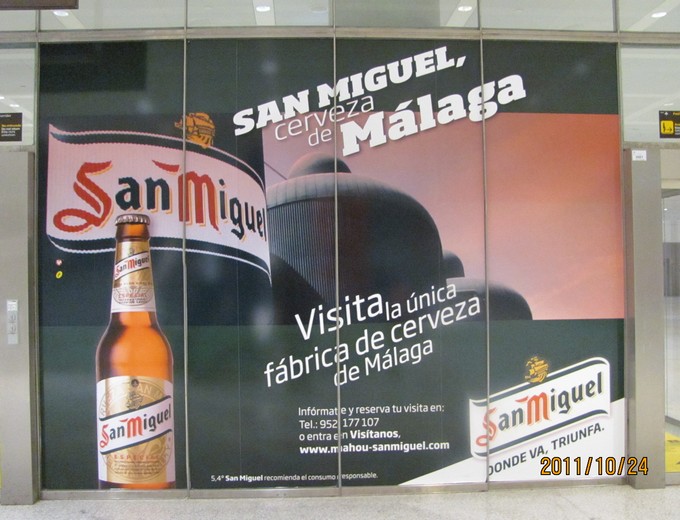 Ours is the orig SanMig
This big billboard sign inside Malaga-Costa del Sol Airport of San Miguel cerveza de Malaga looked much like our San Miguel. After some research, I found out that in 1899 a well-known Manila businessman, Don Enrique de Ycaza, applied for and was awarded a royal grant by Spain to brew beer in the Philippines. In 1953, the so-called "Manila Agreement" allowed the Spanish brewery La Segarra to brew and sell beer under the San Miguel brand in Europe. It is now known as the Grupo Mahou-San Miguel and is the biggest brewery in Spain.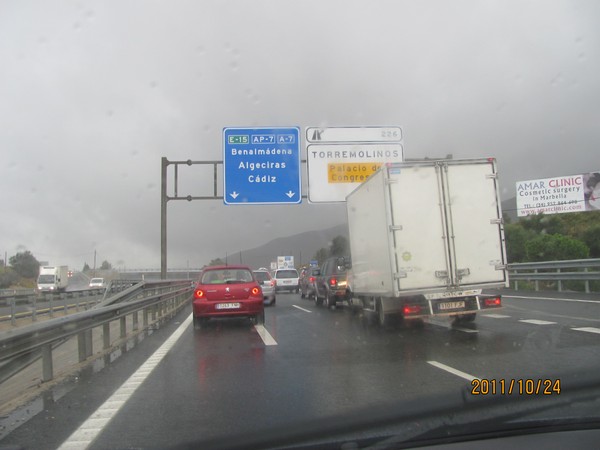 Rented a car at Malaga Airport with heavy rain on my way to Mijas, 22 miles west.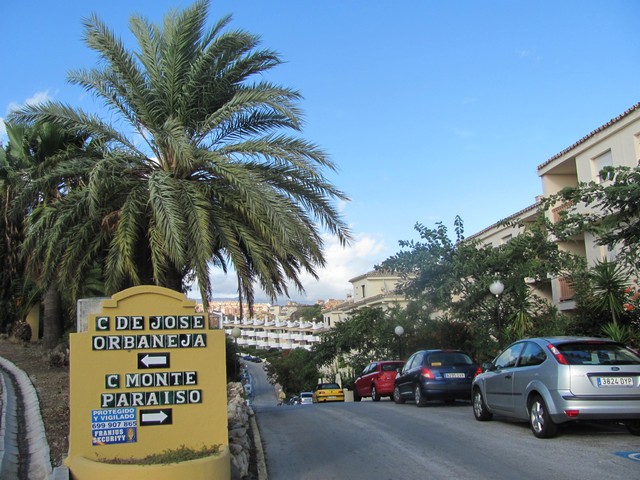 Nice and sunny at Club Marbella in the afternoon, with the Mediterranean on the horizon.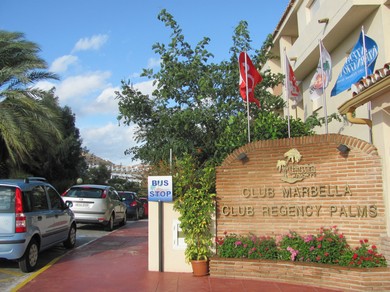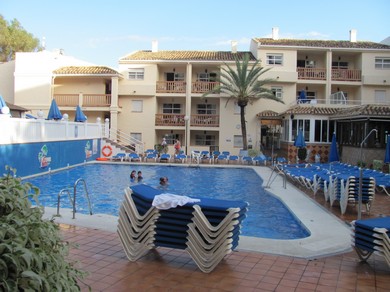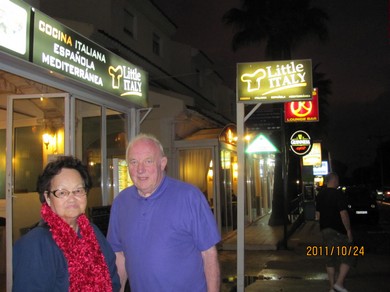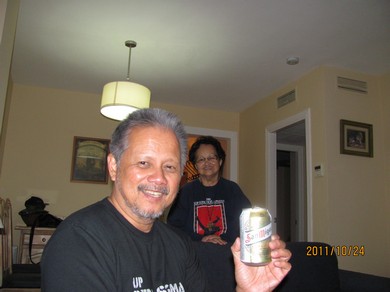 A number of quaint restaurants line up the resort. Relaxing with Melody and Cristhy, and enjoying San Miguel de Malaga.
Next: Sevilla and Cordoba (Part 2 of 3)