A Quick Stopover Visit in Seoul, Korea
by Willie "Tatang" Vergara


"Annyong haseyo"
There is a saying that for every problem, there lies a hidden opportunity behind it. It is so confirmed by the Chinese symbols of wei (meaning crisis) in combination with ji (meaning opportunity). Weiji, in Chinese folklore, means that danger may lead to possibilities of prospect or opportunity.

My travel advisor Black Saints Brod Tito Garcia warned me that the change in my Philippine itinerary last October would not only cost me some penalty but also a long day wait (13 hours!) at the Incheon airport before I get to board my flight back to San Francisco.

True to the saying, there was indeed an opportunity waiting for me behind this long wait. It was a chance to go around and photograph the beautiful Incheon airport, visit the royal palace of Korea, do some shopping for souvenirs at downtown Seoul, and enjoy some authentic Korean food in one of their local restaurants.

At Incheon Airport and Vicinity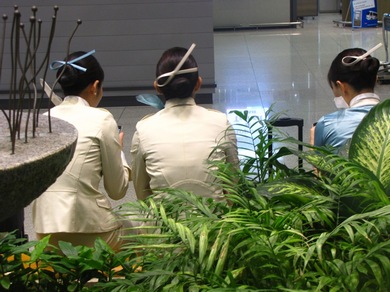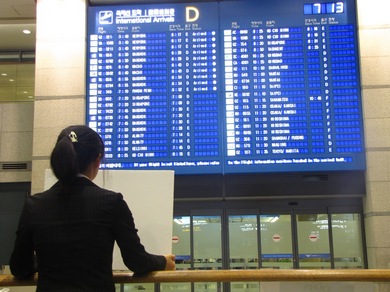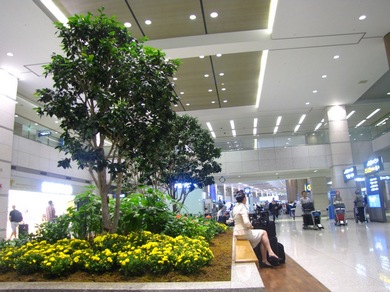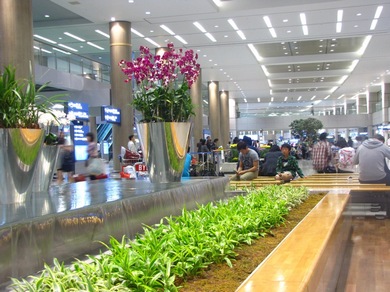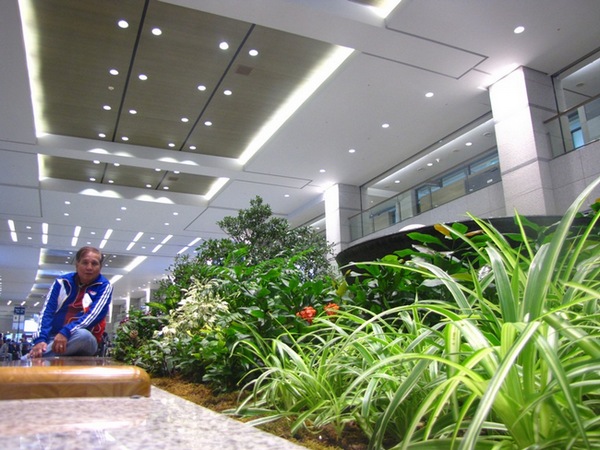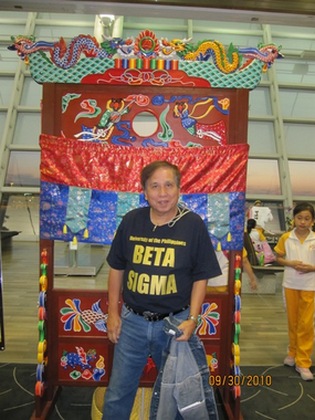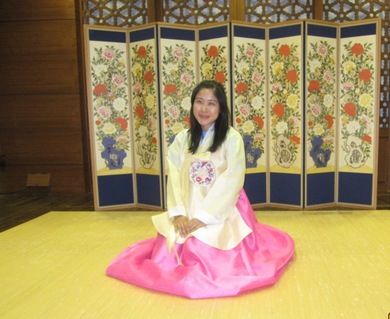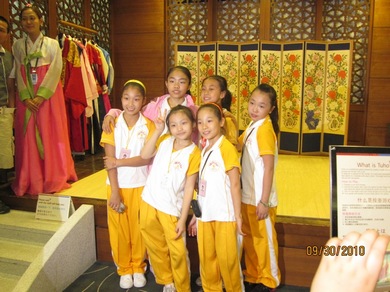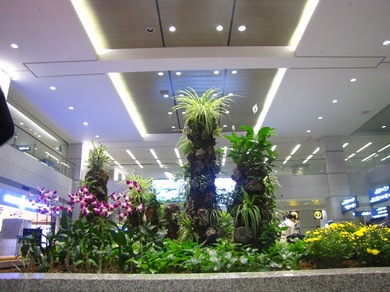 Incheon International Airport is located west of Incheon, on Yeongjong-Yongyu Island on the west coast. It is connected to the mainland by Incheon International Airport Expressway (Expressway 130) and is an hour drive towards Seoul. The airport was awarded the Best in Service Award in Class at the 1st International Conference on Airport Quality and Service by the IATA and the Airports Council International (ACI), and ranked second in Best Airport Worldwide. Just for our added knowledge, Number 1 is Hongkong and Number 3 is Changi in Singapore.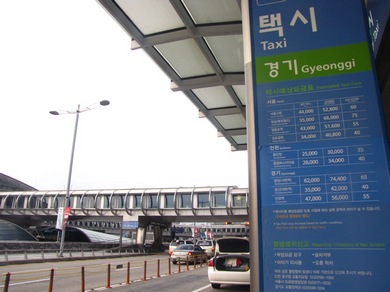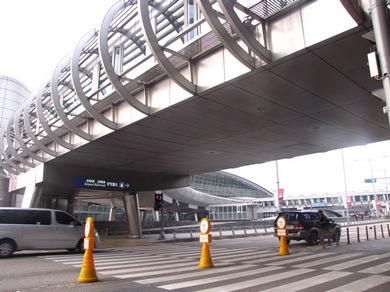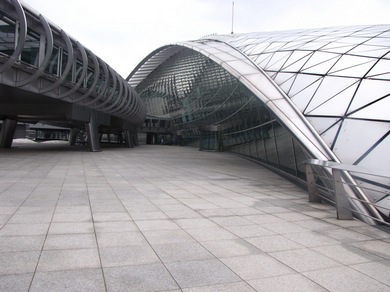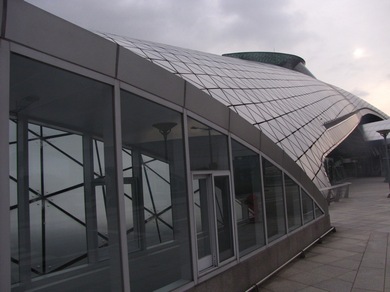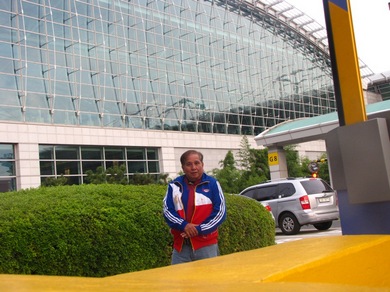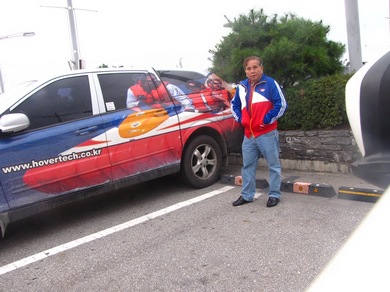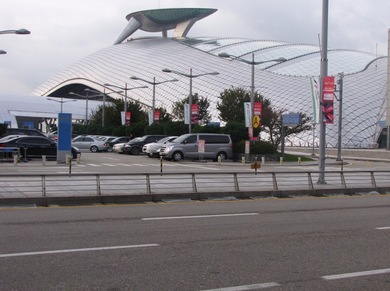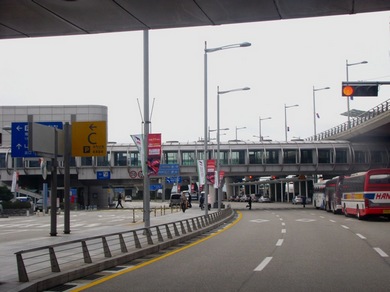 Here's a tip for those who might be in the same situation as I was, meaning, having to wait for a long period before your next flight. Upon arrival at Incheon airport, walk down to the first level and book yourself for a quick day trip to Seoul. There are a number of choices on where to go and what places to visit in Seoul, but the average price of one tour costs only $60. And that includes a sumptuous lunch and a walk along Insadong, a place where one could buy souvenir items at reasonable prices.

Among the choices includes a trip to DMZ (Demilitarized Zone that divides North and South Korea) and vicinity attractions such as the controversial "infiltration tunnel", only for $80. If you have a real long wait, then this tour would perhaps be a once-in-a-lifetime opportunity for someone who is just on a stopover at Incheon. Total hours of the trip is about 5.5 hours, and the bus tours normally start at 9:00 a.m. Consider, too, that one has to return to the airport more than an hour before boarding plus some minutes to pass through the very strict airport security.

These tours have a reasonable minimum number of passenger-tourists. It was a lucky coincidence that Tocayo Betan Willie Sarino and wife, plus 3 relatives have likewise registered with the same tour. On my way back, my aircraft seatmate said she had to spend more than $70 just moving around inside and having her lunch inside the airport.

Gyeongbok Palace
Gyeongbokgung, also known as or Gyeongbok Palace, is a royal palace located in northern Seoul, South Korea. First constructed in 1394 and reconstructed in 1867, it was the main and largest palace of the Five Grand Palaces. The name of the palace translates in English as "Palace of Shining Happiness." By association, this palace has some architectural similarities with the more well-known Forbidden City in China, and words such as "harmony", "heavenly" and "happiness" are likewise used in names of its buildings.

This palace was destroyed by the Japanese government in the early 1900s, but has been undergoing restoration. The palace complex is slowly being restored to its original form.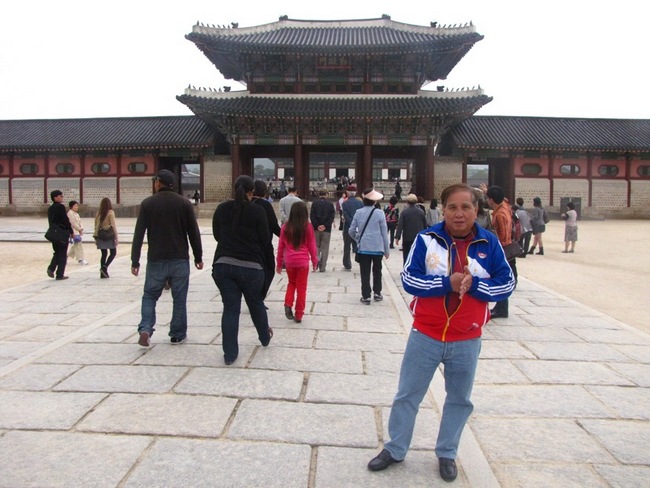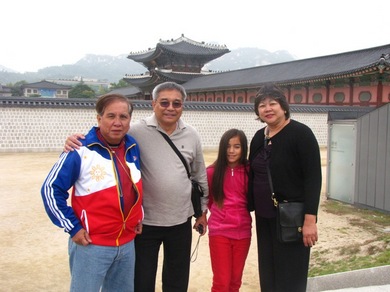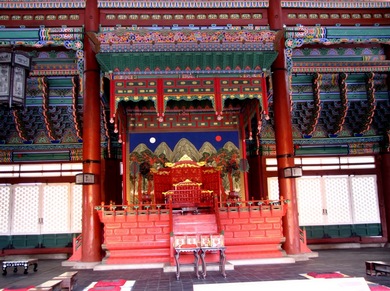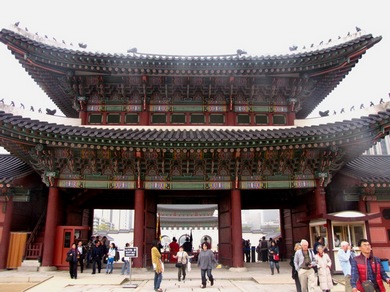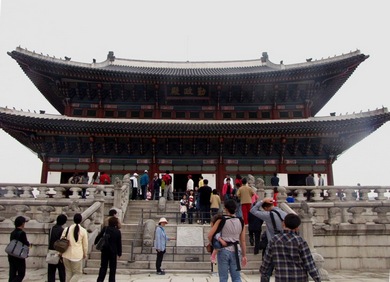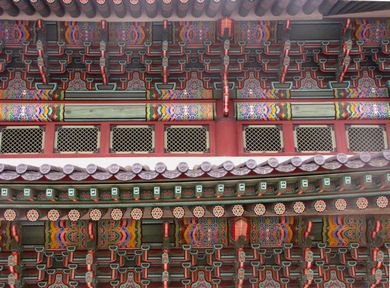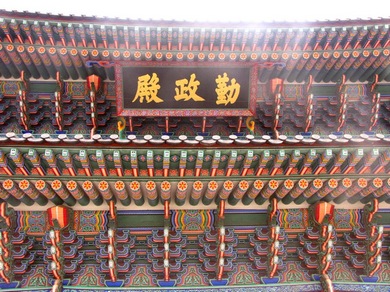 Geunjeongjeon also known as Geunjeongjeon Hall, is the throne hall of Gyeongbokgung where the king formally granted audiences to his officials, gave declarations of national importance, and greeted foreign envoys and ambassadors.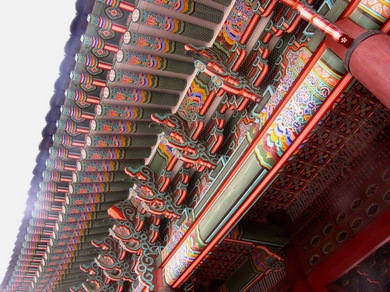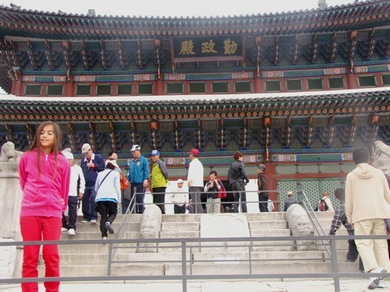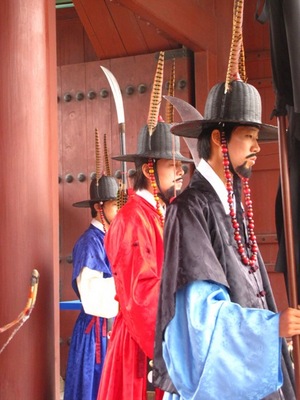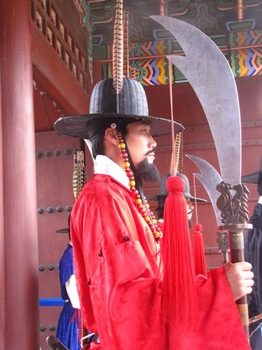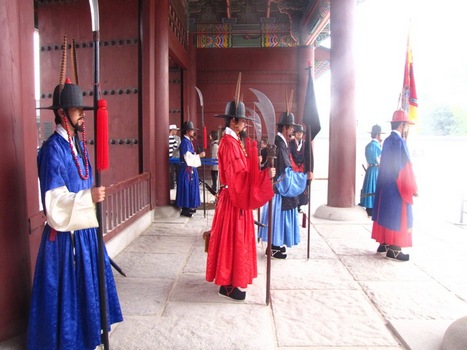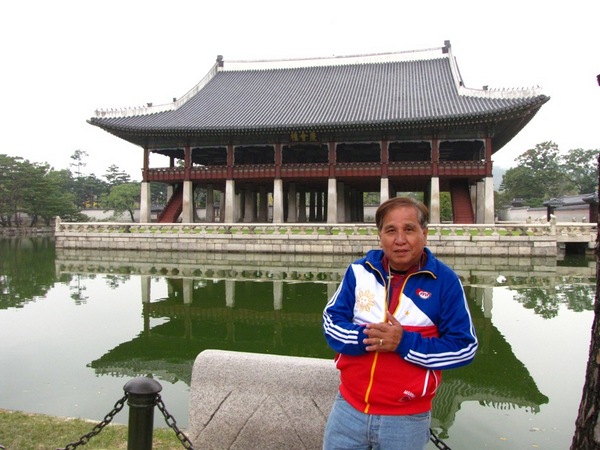 The Gyeonghoeru Pavilion is a hall used to hold important and special state banquets during the Joseon Dynasty. The first Gyeonghoeru was constructed in 1412 but was burned down during the Japanese invasions of Korea in 1592 but again constructed in 1867 on an island of an artificial, rectangular lake.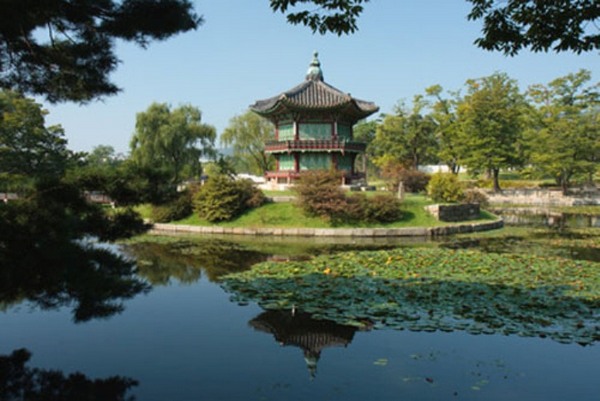 The Hyangwonjeong Pavilion is a small, two-story hexagonal pavilion built around 1873 by the order of King Gojong. The pavilion was constructed on an artificial island and a bridge named Chwihyanggyo connects it to the palace grounds. The name Hyangwonjeong loosely translates as "Pavilion of Far-Reaching Fragrance," while Chwihyanggyo translates as "Bridge Intoxicated with Fragrance."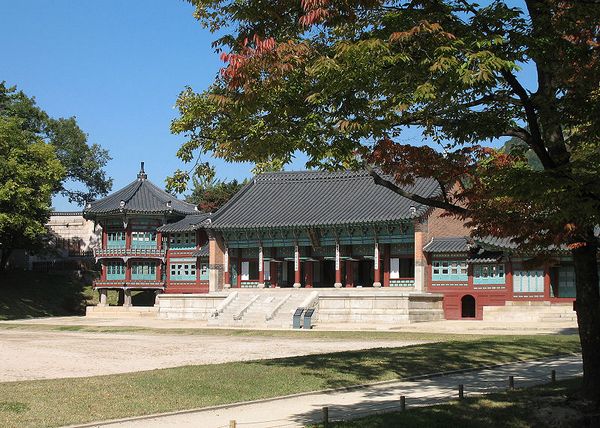 Jibokjae is a two-story private royal library. Its name, Jibokjae, translates loosely in English as "Hall of Collecting Jade."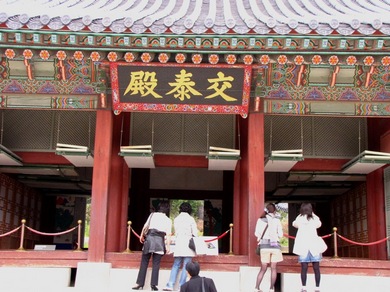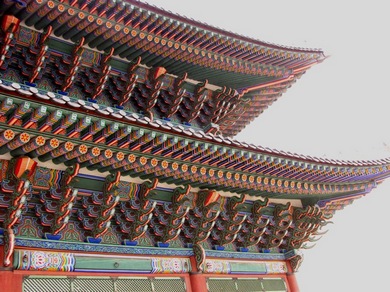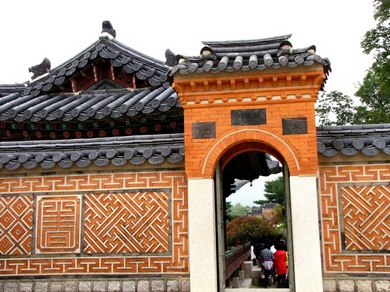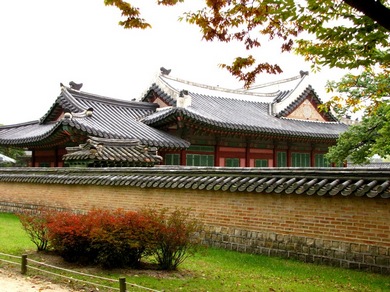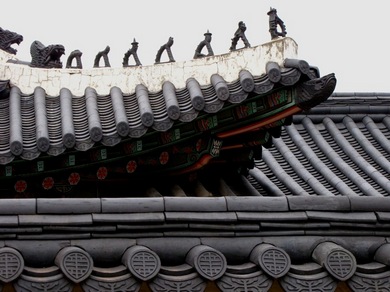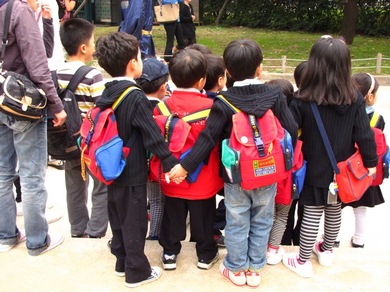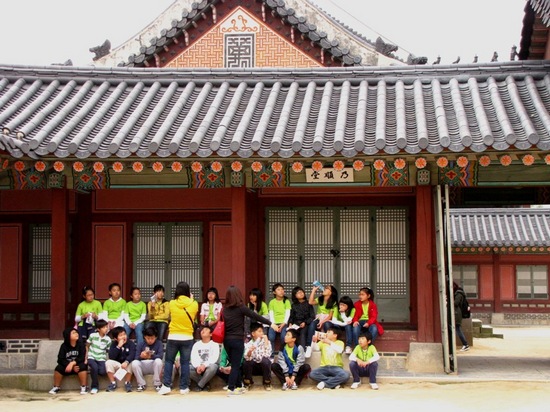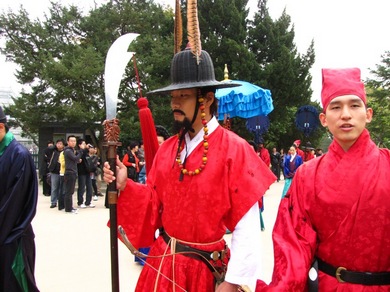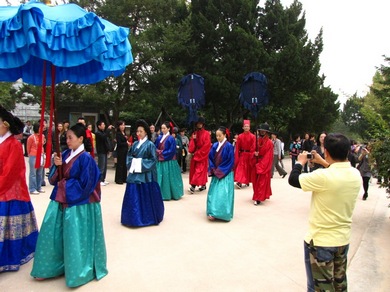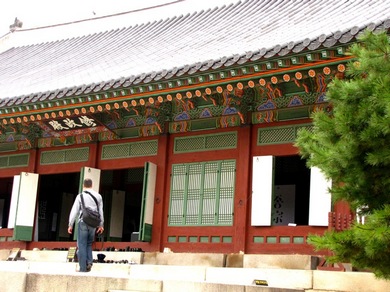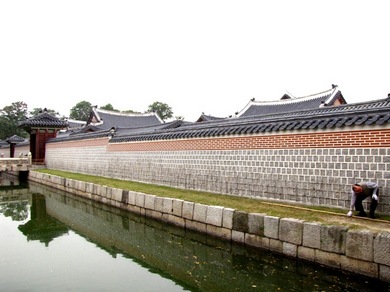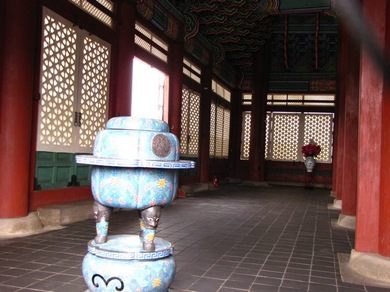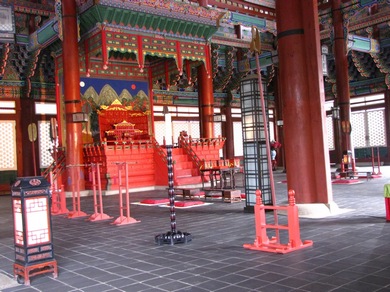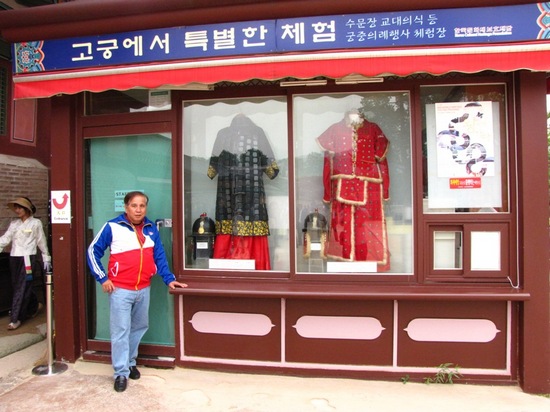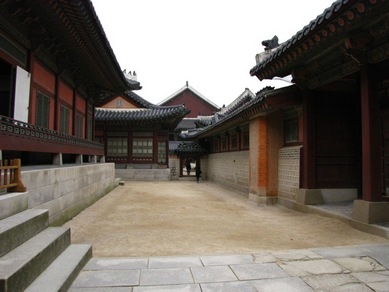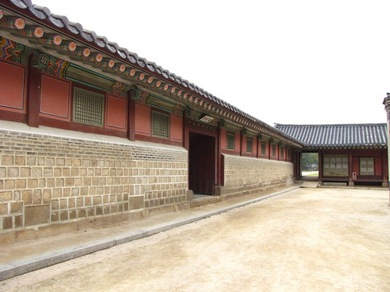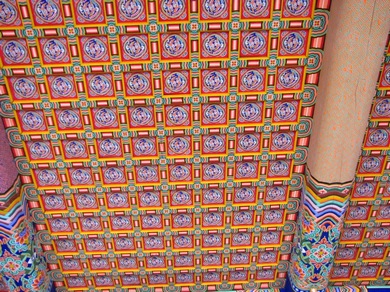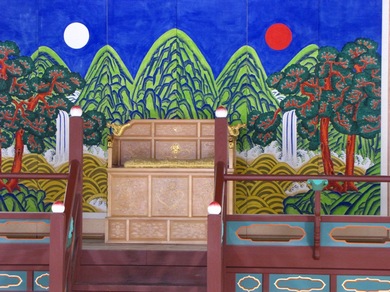 National Folk Museum of Korea
It is situated on the grounds of the Gyeongbokgung (Gyeongbok Palace) in Jongno-gu, Seoul, and uses replicas of historical objects to illustrate the folk history of the Korean people. The museum was established in 1924 by a Japanese Yanagi Sōetsu. That name was changed afterwards by the U.S. Government. The museum has three exhibition halls which illustrate 'The History of the Korean People' from pre-historic times to the end of the Joseon Dynasty in 1910, 'The Lifestyle of the Korean People', and 'The Lifecycle of a Korean from Birth to Death'. It also houses a children's museum and an outdoor exhibition.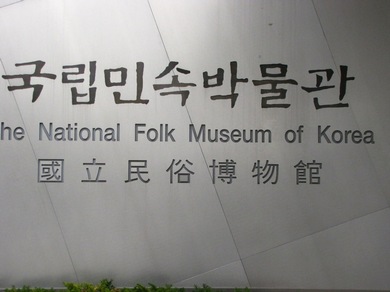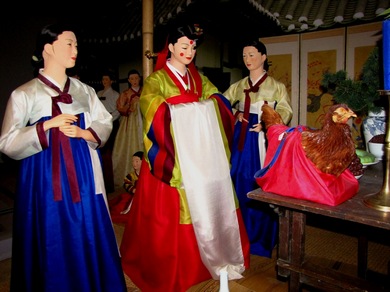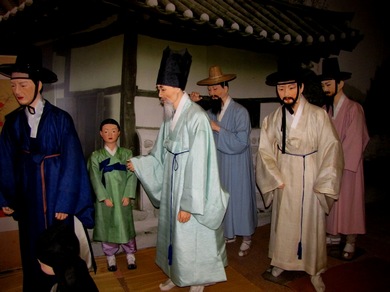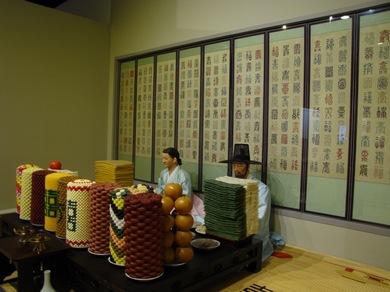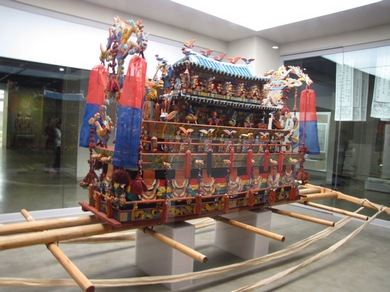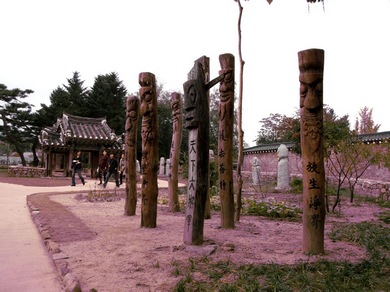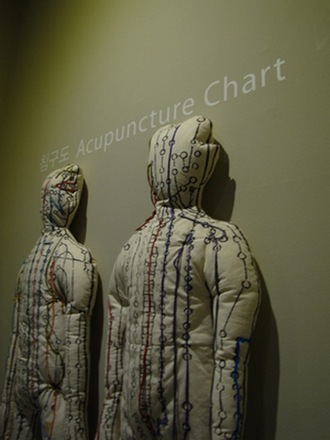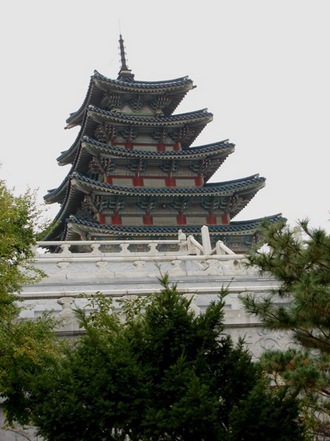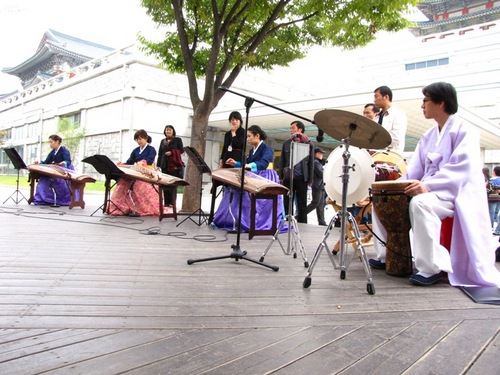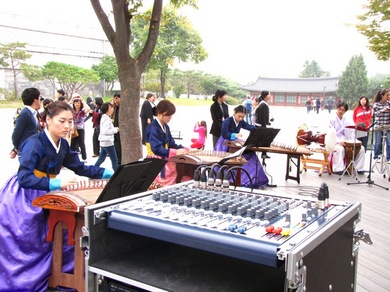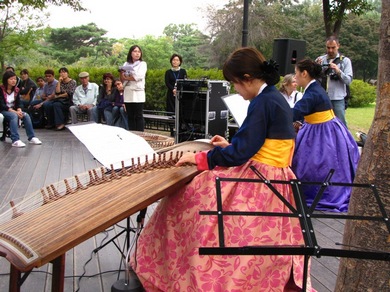 Dining and Shopping
We were given an hour to shop around in perhaps one of the cheaper shopping centers in town. All types of souvenirs can be found here - Korean dolls, mugs, bookends, banners, key chains, trinkets, t-shirts, fridge magnets. You name it and they have it. So make it a point to bring some money to buy souvenirs for your loved ones.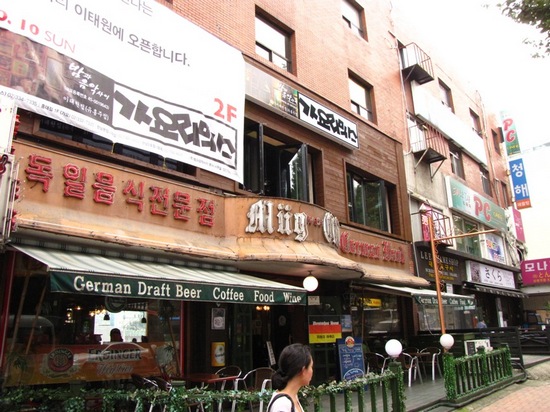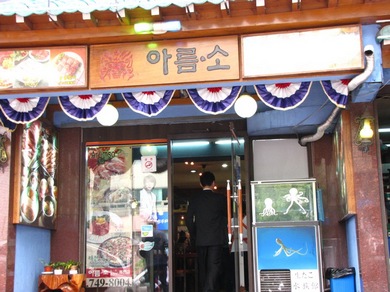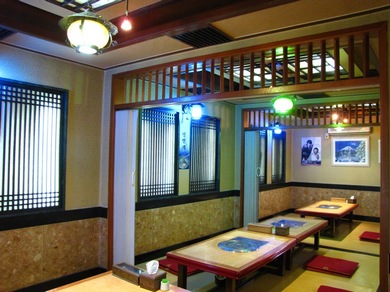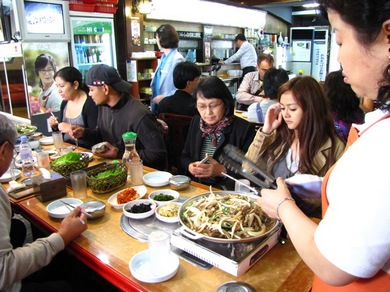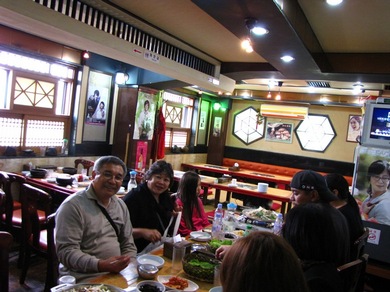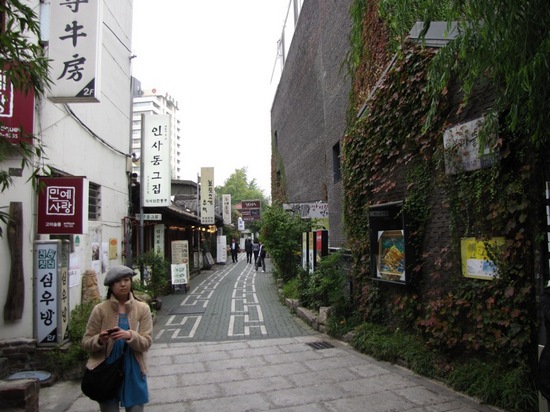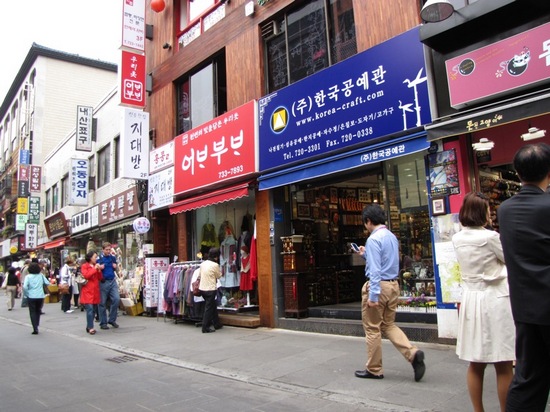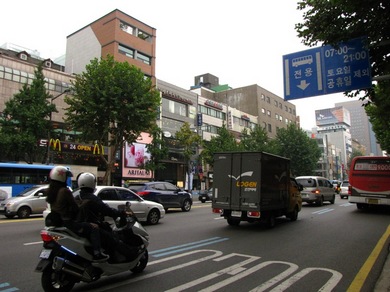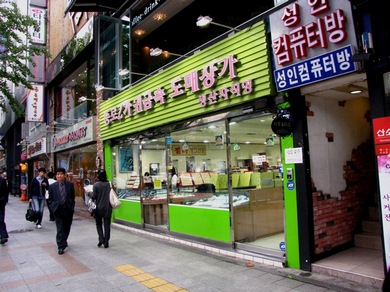 Downtown Seoul
Downtown Seoul is not the downtown Tokyo that I had expected. I did not have the feel of 'super-fast life' of Tokyo with its imposing buildings that are connected to each other and to the underground trains and passageways. I might be mistaken here as we were not given the opportunity to go around the most crowded places. It is, however, a megacity with a population of over 10 million (compared to Tokyo's 8 million), and about 8 million ride the trains on a daily basis. The Seoul National Capital Area is the world's second largest metropolitan area with over 24.5 million inhabitants, which includes the Incheon metropolis and most of Gyeonggi province. Almost half of South Korea's population live in the Seoul National Capital Area, and nearly a quarter in Seoul itself, making it the country's foremost economic, political, and cultural center.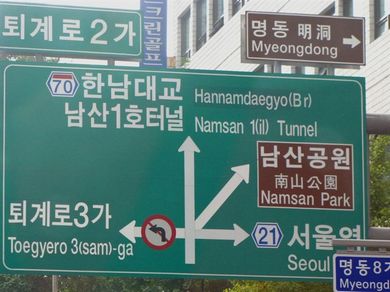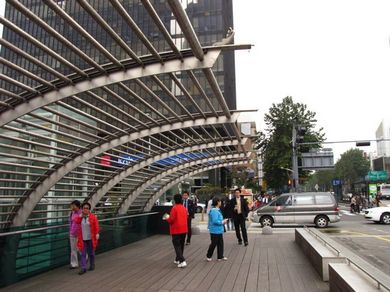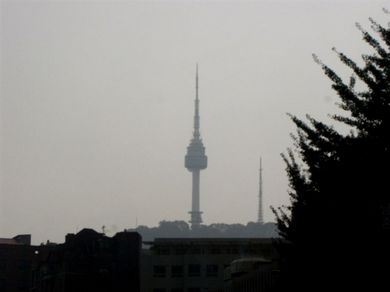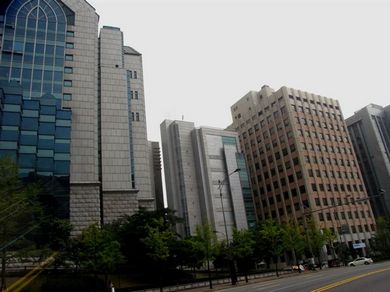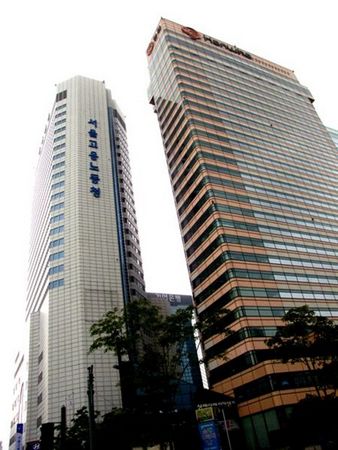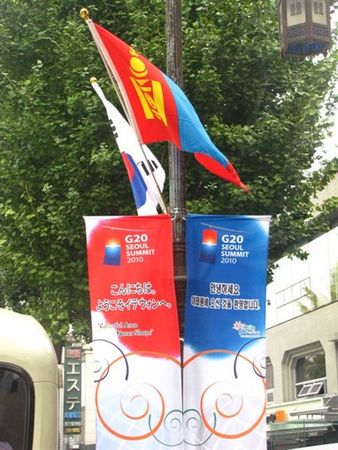 A stream runs through the center of Seoul, dividing the city into North and South, but for three decades it was totally buried beneath a busy downtown highway. In 2003, as part of a vast urban renewal project, the highway was removed and the stream was recovered and turned into a beautiful 3.6 mile urban park. Certainly a sight to behold and have one's picture taken.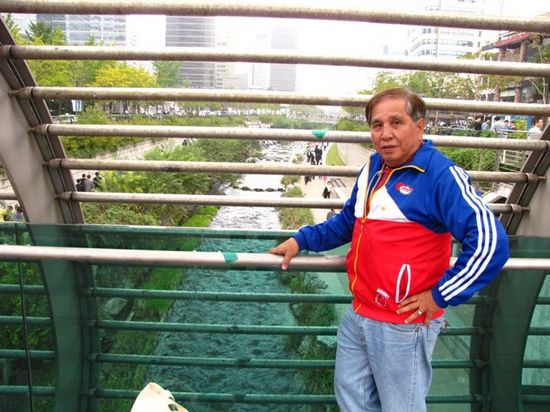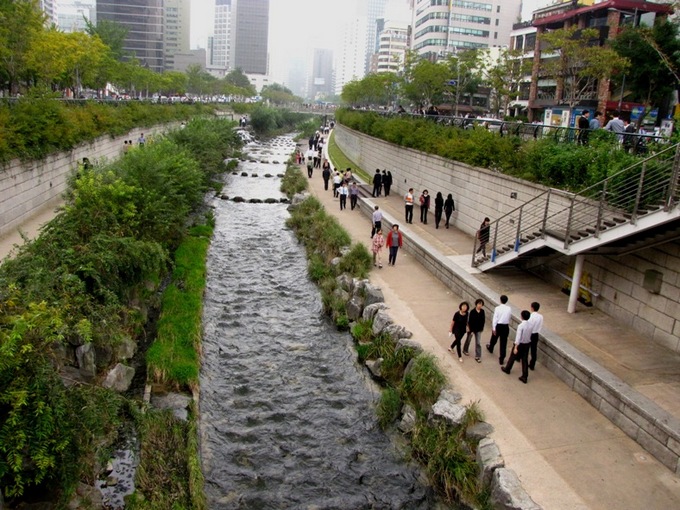 Going back to Incheon Airport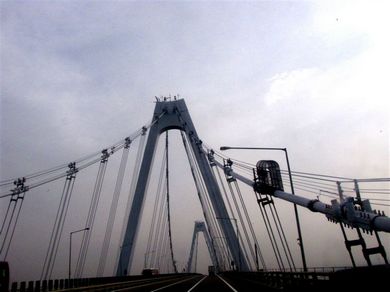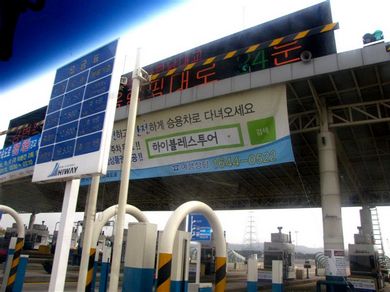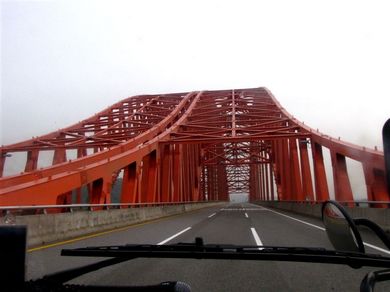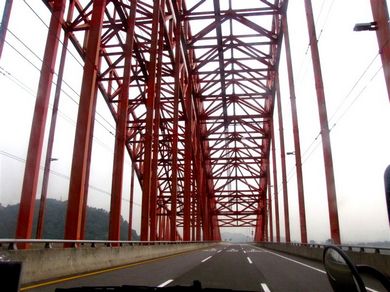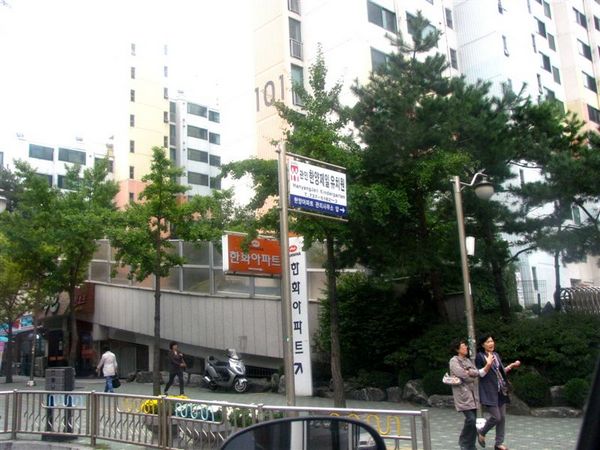 "Annyonghi gaseyo"