Manila Citywalk: A Lazy Friday Afternoon
by Rolly Reyes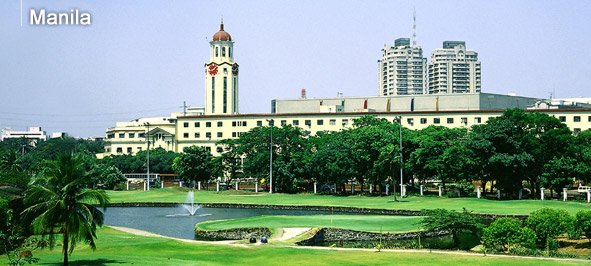 A gloomy sky threatening a downpour brought my feet to three very memorable areas: Plaza Sta. Cruz, Raon and Ongpin. Electrifying flashback of names flew in my skull and ringing like bees in the tympanic membranes of my ears. Nostalgia has its masterful influence and sometimes an emotional occupant in an aging brain of (a-long-staying) earth tenant like myself. "Capitol Theater, Escolta, Dasmarinas, Rice Bowl, Marquina, Oceanic, Hickock's, Botica Boie, Savory Chicken, Good Earth Emporium, Panciteria Manosa, Ang Tibay, Custombuilt and Marcelo Rubber Shoes, Macomber" are familiar names during those times and that we still can run to make "sabit" to "UP Balara signboards" of those shiny red JD, MD and MM buses.
Cutting clssses are called "lakwatsa" in those days as one carelessly splurge in a five-peso budget to watch a movie, eat in a turo-turo and still grab a burpable pale pilsen to wash down a magnificent meal. Raon still abounds with blaring music as you walk the tiny but passable street - it's either I grew up horizontally or the vendors prospered in their franchises to extend beyond the sidewalks. The "protectors in uniform" still foot-patrol, eagle-eyed, to assess business returns of the day. My footprints seem to follow me with tireless gusto as I crisscross old familiar alleys trying to forget that I'm carrying my point-and-shoot cam and sporting that facial confidence that I am faithfully following those quite smaller prints twenty five years ago.
Yes, my first time to go see this place for a long long time. Changes are everywhere, some old things remain but a definite change, and a painful one, is that sales ladies or store owners always say "Bili na po kuya, bili na po kayo 'tay!" as I double check my lines and eyebags passing those mirrors. Calesas are not anymore the king of the road as pedicabs and tricycles ferry passengers like thunderbolts. The colors, the noise and the blurred hurrying images of pedestrians are still there, huffing towards Carriedo, Hidalgo, Platerias, Evangelista down to Azcarraga,...err, Claro M. Recto Avenue.
"Odeon. Roxanne, Hollywood theaters, Luisa & Sons, Aroma Cafe, Alemar's, Doroteo Jose, Tomas Mapua" are names still echoing in this area that we all treasure. It was an integral part of my life as I have always been a probinsyano permanently bewildered and sometime confused with city life. It was a good trip. A good reminder of where we came from. Sometimes we are always much focused as to where we are going - it was sure a lovable afternoon to pause for a while. Paalam downtown Manila, will surely visit you one of these days again.

Sharing some photos with you brods.
Raon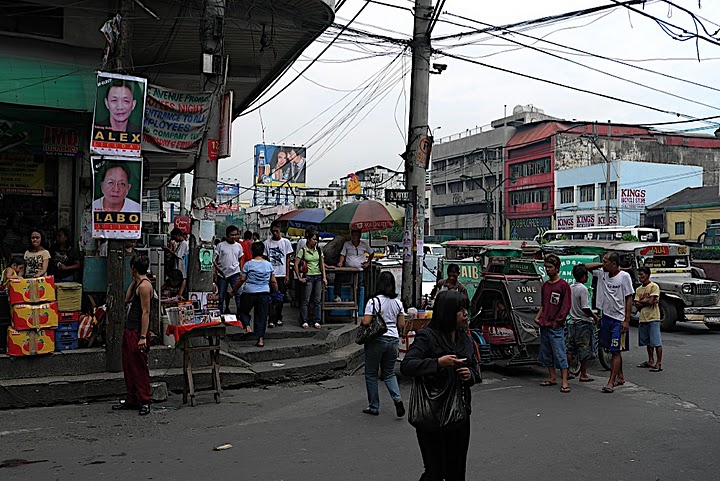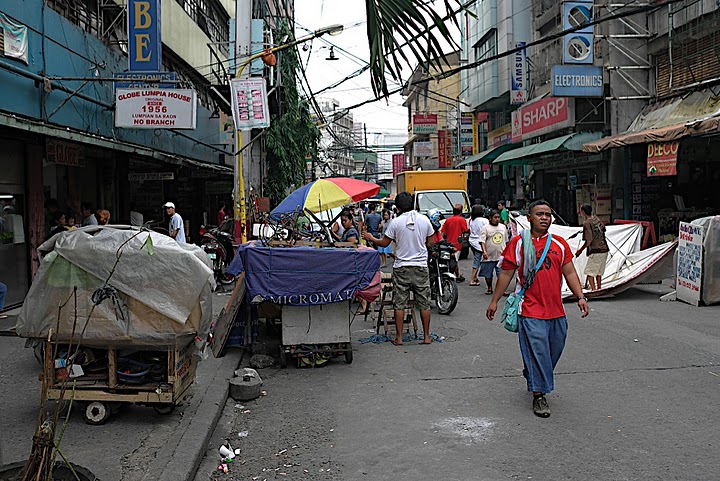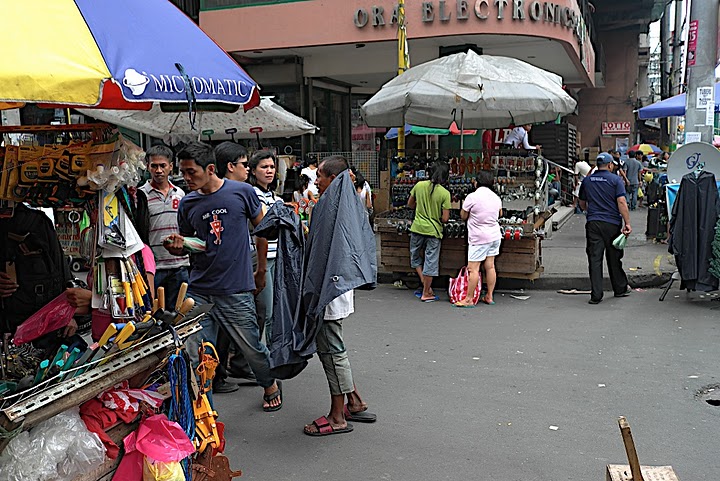 Raon is still the best place to shop for cheap electronic parts and components of audio-video appliances.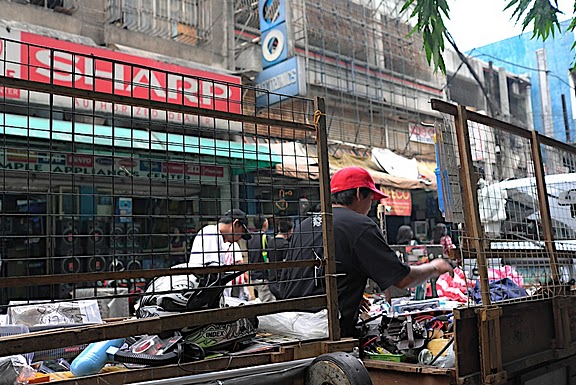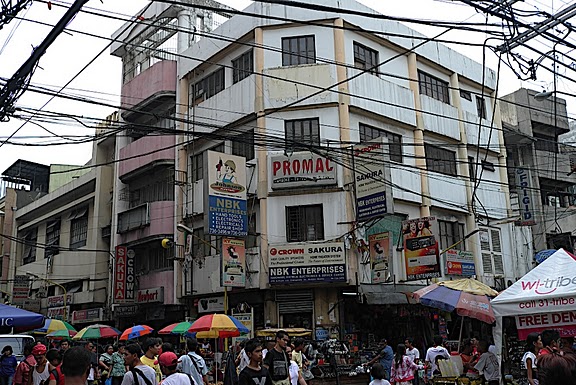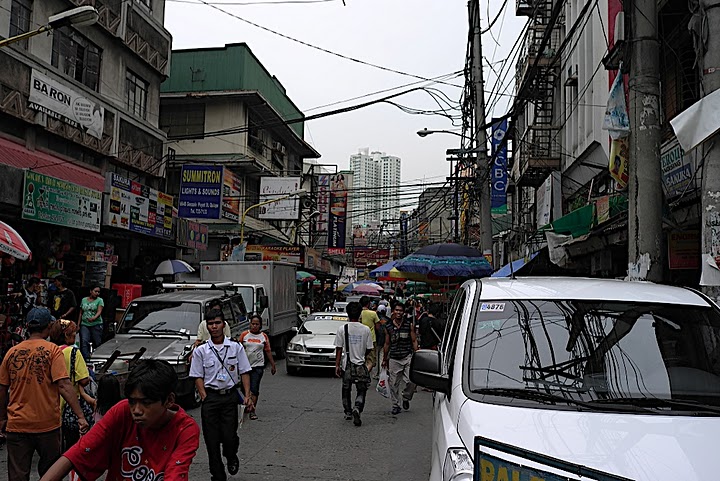 Still a crowded street up to now where hawkers clog the streets with pedestrians and parked cars.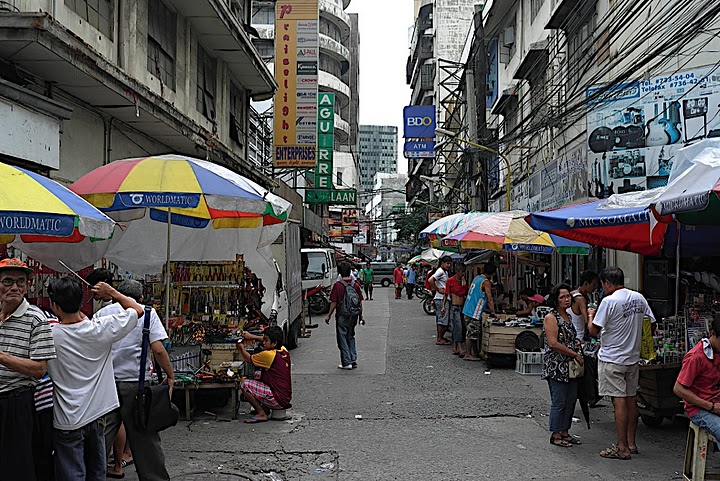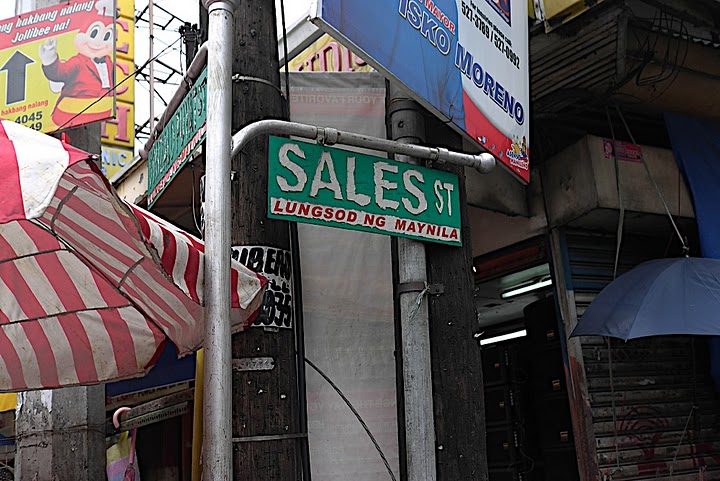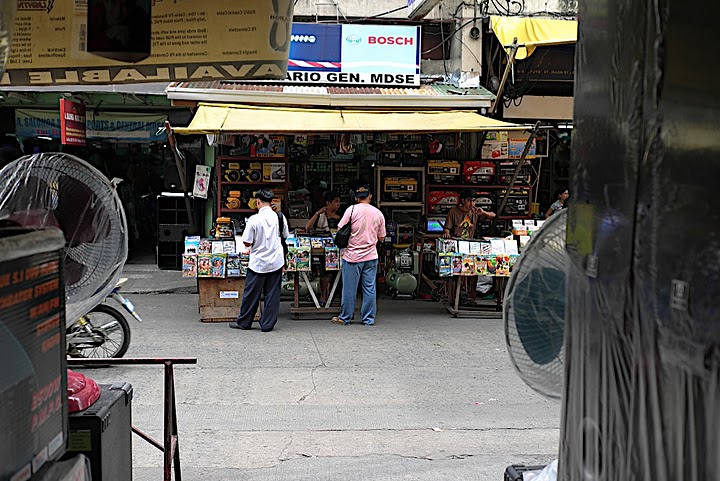 Raon is also a haven for pirated movies and MP3s. It reminds me that after every
Pacquiao fight, DVDs are available in this street one hour after the fight.
Plaza Sta. Cruz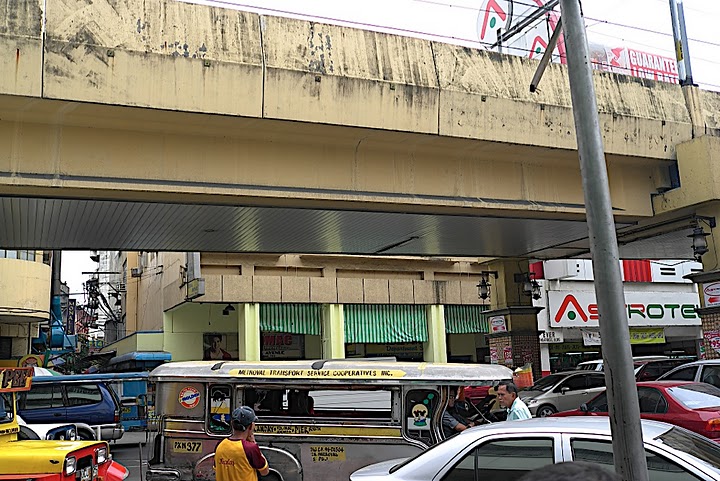 They say that ever since the Lightrail Transport System (LRT) was constructed along Avenida Rizal or Rizal Avenue,
most store owners moved to Banaw and Virra Mall Greenhills. Shoe Mart and Show World were just shoe stores then
with Good Earth Emporium as the first shopping mall.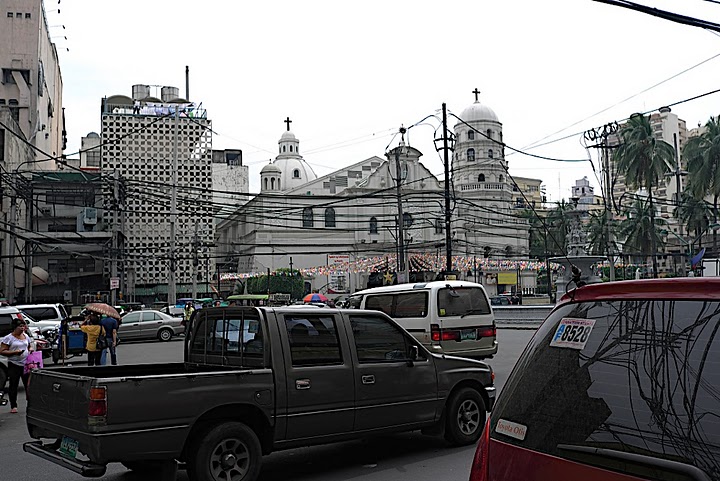 This is Plaza Sta. Cruz with Sta. Cruz Church still standing at the center.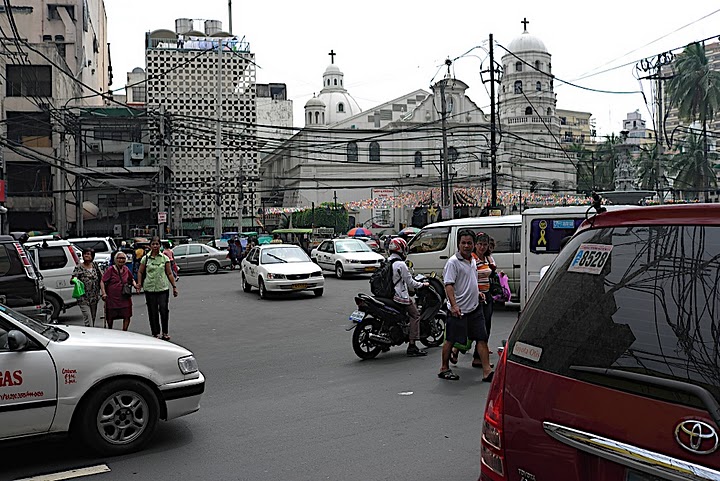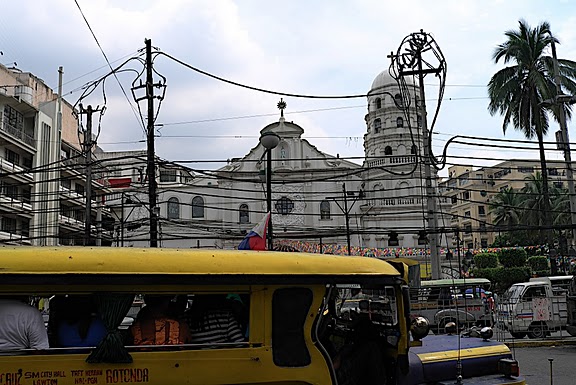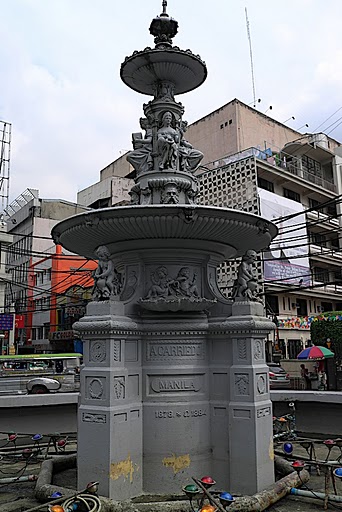 The Plaza Sta. Cruz marker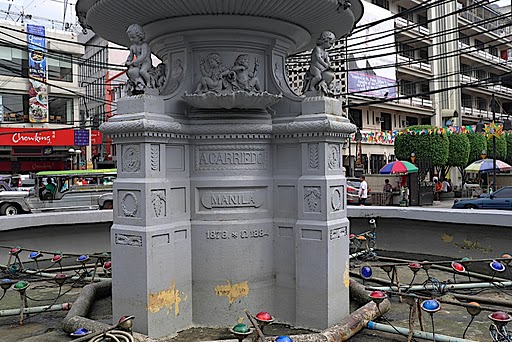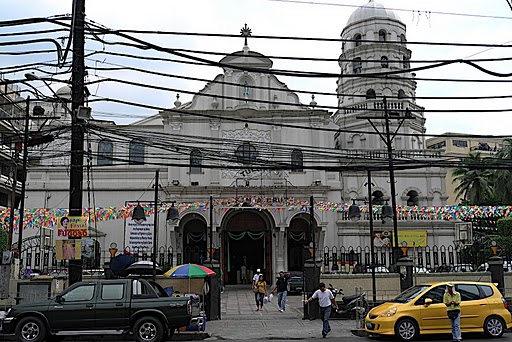 A closer look at the church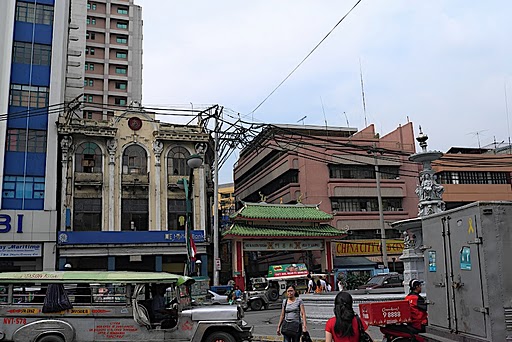 That pagoda is the entrance to Ongpin Street. Gone is Plaza Cafe & Restaurant.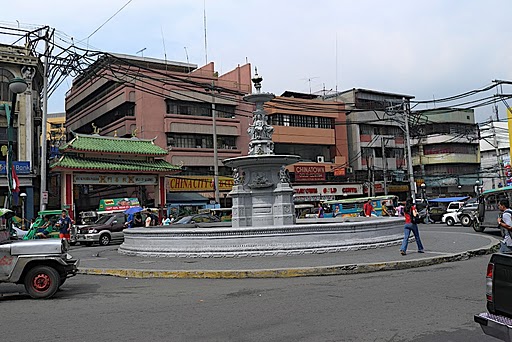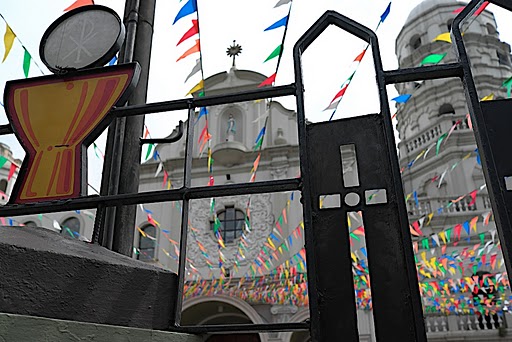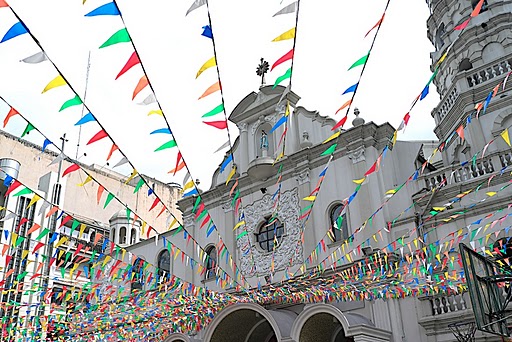 The church seemingly caught in a web of banderitas.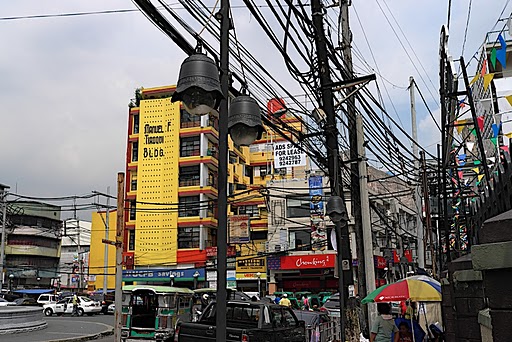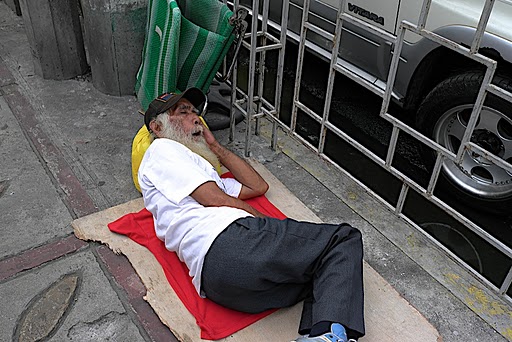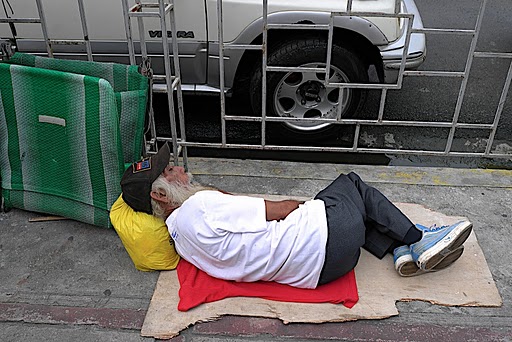 For a homeless old man, his clothes and bed are remarkably clean.
Ongpin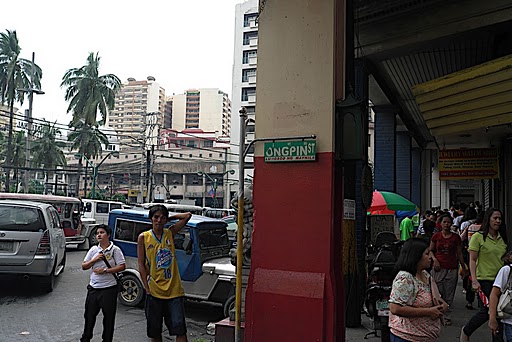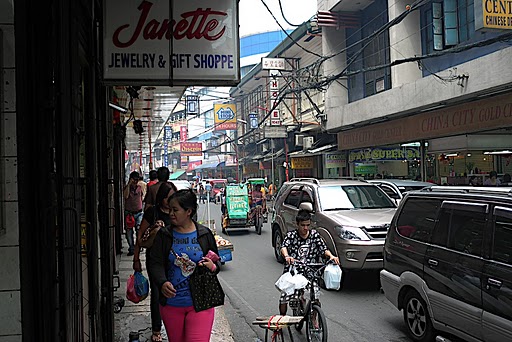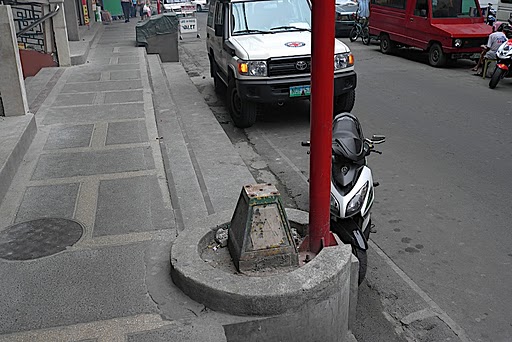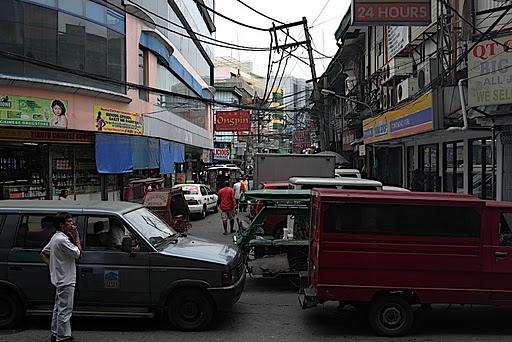 The busy street of Ongpin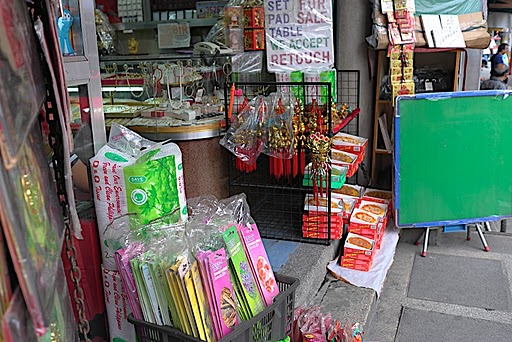 Ongpin is still a warehouse of Chinese goodies, medicines, decors and even tikoy in boxes.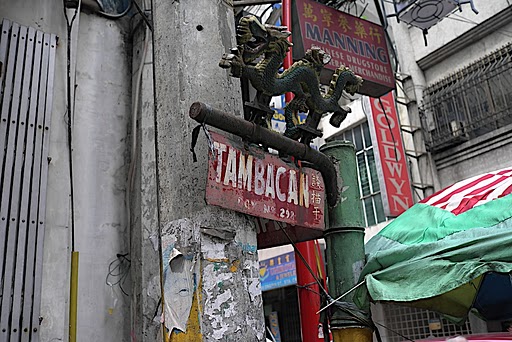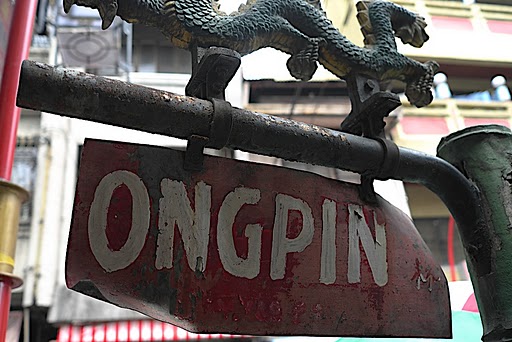 An old Ongpin street sign with handpainted letters. Who cares for 3M reflectorized decals.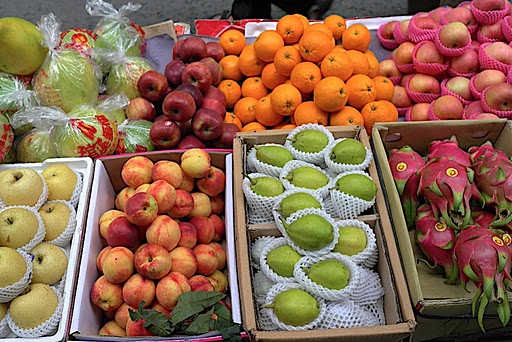 Not sure if these produce come from China.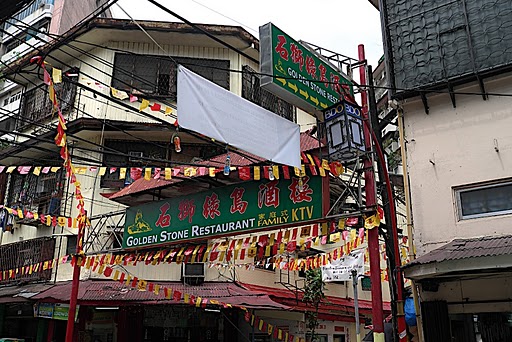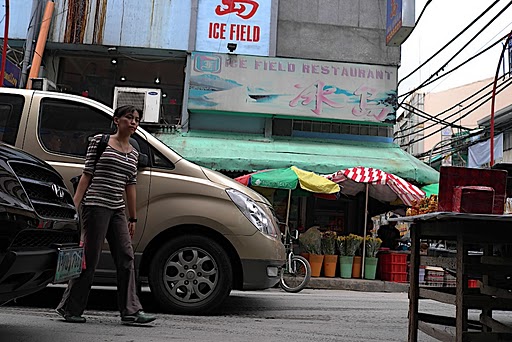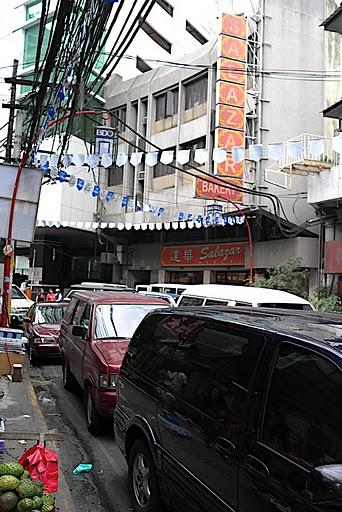 Salazar Bakery is still around. But Kings and Dragon theaters are gone, sorry.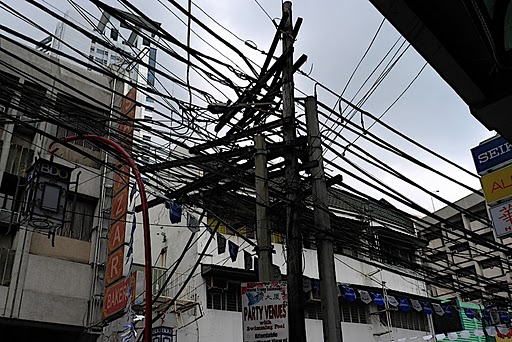 Electric spaghetti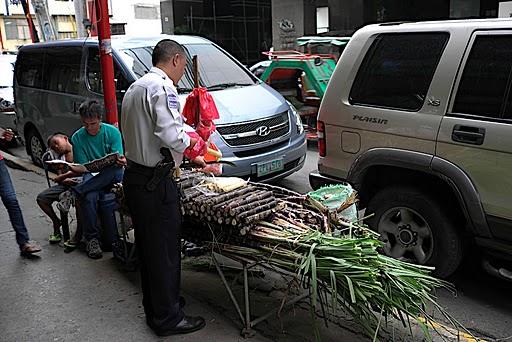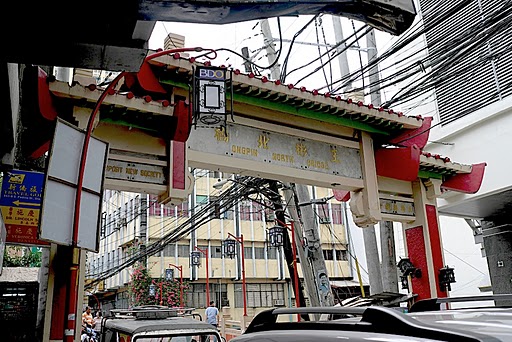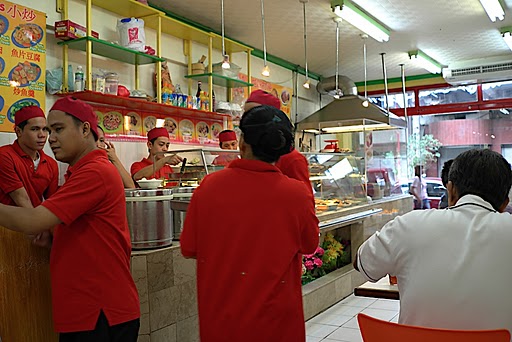 Had my lunch at this authentic Fookienese restaurant. It's called "Four Seasons" like the old one but slightly renovated.
Eel, crablets, kikiams, tofus, litid ng baka are yummy with yummy cheap price. Of course, nice to eat with fly-lice.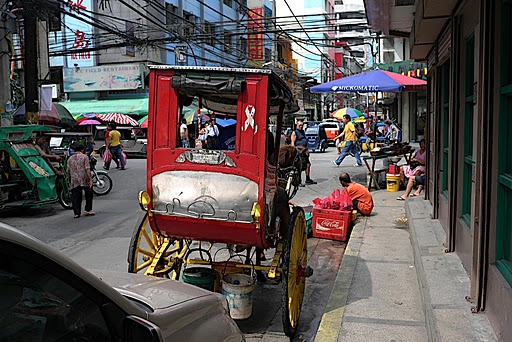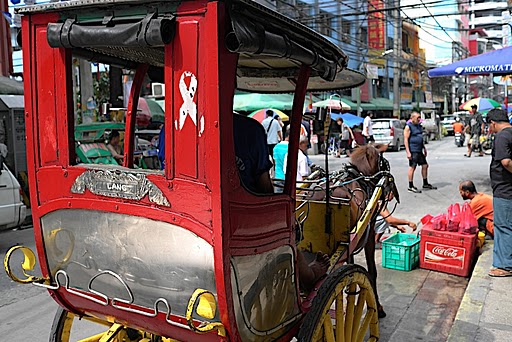 Calesas are still in the street with kutseros always napping.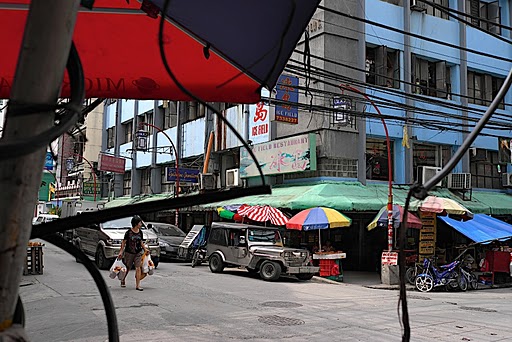 Goodbye Raon! Nice meeting you again.
~~~~~~~~~~~~~~~~~~~~~~~~~~~~~~~~~~~~~~~~~~~~~~~~~~~~
Repartee & Addendum
Brod Rolly,
In Dec. 1990, on my 3rd balikbayan since '73 when I emigrated, I embarked on a similar nostalgia trip. I boarded a "Love Bus" in Cubao (a new experience in itself for me riding in an air-conditioned public transport in RP) with my nephew armed with my Canon A1 and Super Betamax camcorder MM (Malaki Mabigat), not like your lightweight. Our first stop was at Intramuros and Fort Santiago. I remember a number of school children with their teachers touring the place and I had fun shooting pics at the fort including Jose Rizal's prison cell and shrine. We walked to and went inside the Manila Cathedral and San Agustin Church, again took a number of amateur shots.
Next stop was at Quiapo Church and Underpass; lunch at a nondescript Chinese restaurant with mouth-watering pata tim, camaron rebosado, etc.; ogling and buying a few souvenir items at "Ilalim ng Tulay" where you'd find all sorts of merchandise. Continued walking at Echague trying to find "Watson's Hopia - always hot", which at 12 pcs. for 50 centavos was my older brother and I's favorite baon whenever we watched a double movie at nearby Society Theater. We would get 2 bags of hopiang mongo and hopiang baboy. Hopped on to Carriedo with all the vendors and shoe stores (where my mother would take me to get a new pair of shoes at the start of the school year in grade school); Azcarraga, Avenida and Plaza Sta. Cruz, as you did; finally at Escolta where we boarded the MRT (another new experience) alighting at Gotesco Mall at Monumento where we took a regular bus this time back to Cubao.

I wish I can do this again soon. But now I believe I'll have a new camera-bug companion to walk around with reliving all these distant but vivid memories of our youth. Brod Rolly, are you game?!!

Cheers... Norm, 10-15-10
====================

Yes, I'm game Brod Norms!

It would be great if you will complement my write-up with yours as it also brings back very important images in my mind during our younger days. In fact, this could trigger similar nostalgic comments from other brods. Quiapo Underpass was initially called Lacson Underpass and I can still remember Roman Super Cinerama's maiden film "How The West Was Won". Hopiang mongo is still available at Echague Bakery, in front of the market (Arranque or Quinta?). It will be great really if we can go on shoots next time you visit RP. I'm sure Tatang and Ike will be glad to join.

I usually drop by R. Hidalgo in Quiapo for cheap photo accessories. I still remember that Magnolia outlet in Echague where they serve the finest banana splits and macapuno cobblers. But usually, mga may pera lang na mga collegiala ang nagpupunta roon. I also miss Central Market where they pull your arms competitively for a glass of halo-halo in their "karihans". Used clothings and second hands goods used to flourish in Zurbaran. Now, "ukay-ukay" is everywhere. Yes, I cherish those Love Buses that ply from Quezon City to Makati and Escolta. Brown Derby, Carbungco, Italian Village and D&E Restaurants were classy and expensive that time, kaya sa Little Quiapo lang tayo and Ma Mon Luk nakakapasok.

I can't forget Panciteria Hong Ning or Ling Nam in Cubao where we used to grab San Miguel or "erbi" with fantastic pulutans. The first A&W root beer restaurant in Cubao plus the mini-golf Green Acres were places to visit during those times. Matsuzakaya and Aguinaldo's in Cubao made us salivate for imported goods that time. Automat in Makati, Coronado Lanes and Rizal Theater were just new establishments and Hotel Intercon was the first hotel featuring one of the most famous discos - "Where Else".

I can really go for hours reminiscing these names of places that were part of our teen years. Those were the days when Holy Spirit was Holy Ghost College, Merriam was Maryknoll and Poveda was Teresiana.

Pati nga La Mallorca Taxi pumasok sa isip ko plus De Dios Transit, hehe.
Rolly, 10-15-10
====================

Now you're gonna make me look for those pics in 1990, but it will be exciting if I can find some passable ones to complement yours, as you said. They're not anything like your shots, but I'll scan them and see what we got.

Raon was one of my favorite streets to shop around in my high school and college days. At the corner was Esquire Theatre where I saw a number of double-run movies in high school. Memorable too. Before our first session in '65, we neophytes were all sitting at GP Ed Soliman's driveway. It was raining and we were waiting for taxis to take us to the site of the first gulpihan at Sluggo Rigor's at San Juan. The "phonograph" was on and playing The Cascades. One of the songs I clearly remembered was "Rhythm of the Rain" as we were all nervously waiting that night, with the rain falling. I told myself that after the finals that I would buy that LP record. Kasama ko si kabatch ElmorV galing sa Diliman sakay ng Yujuico papuntang Raon at binili ko nga ang plaka. Everytime I hear that song "Rhythm of the Rain" I instantly recall our first session and Raon.

A Pinoy officemate, about our age, and I one time were talking about the movie theatres in Manila and we had a blast trying to recall their names. I told him that I liked going to Manila Opera House which, in addition to the movie, had comedy skits from Cris de Vera, Oscar Obligacion, Popoy Dakuykoy, etc. Nearby were Scala, Avenue, Galaxy, Universal, Odeon, State, etc. I saw "How the West Was Won" at Roman Super Cinerama and at the tela stores around it was where I would buy "water repellant" tela to bring to the tailor for my pants. I had googled "Manila movie theatres in 1960s" and found this interesting blogspot>>> click here.

Thanks for jogging back memories of the good times. After 20 years, looking forward to a shoot sometime. Let's do it.

Norm, 10-15-10
====================

Norm Bituin's 1987 & 1990 Manila images scanned from now old, faded photos...
Intramuros & Fort Santiago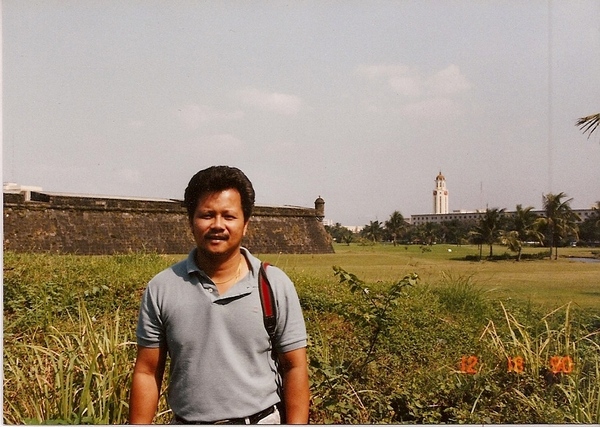 The Walled City with Manila City Hall clock tower at the background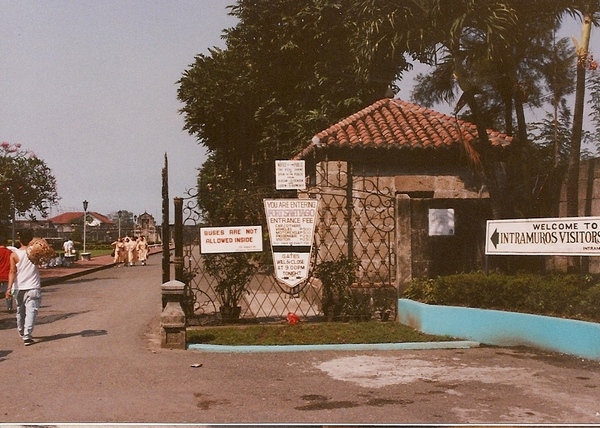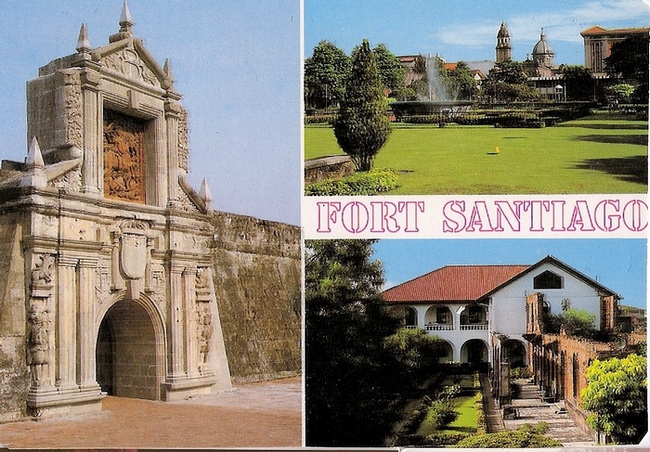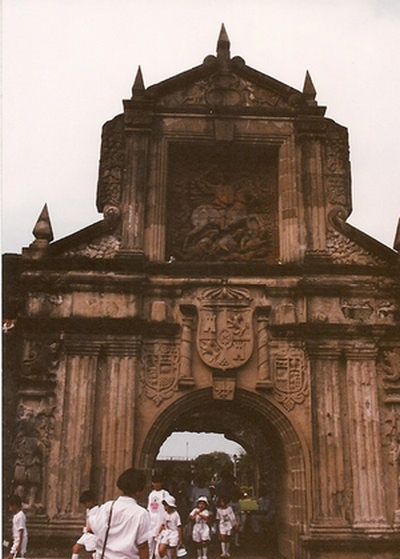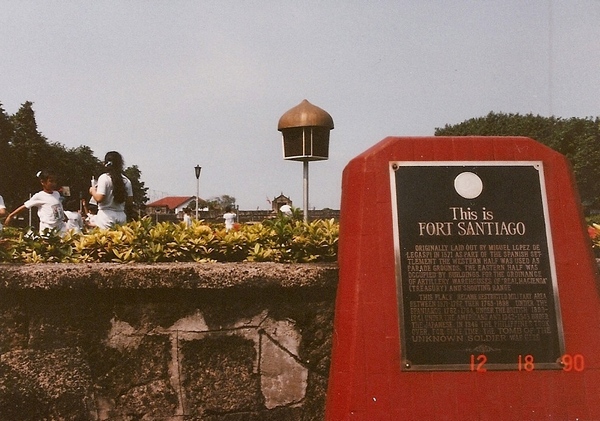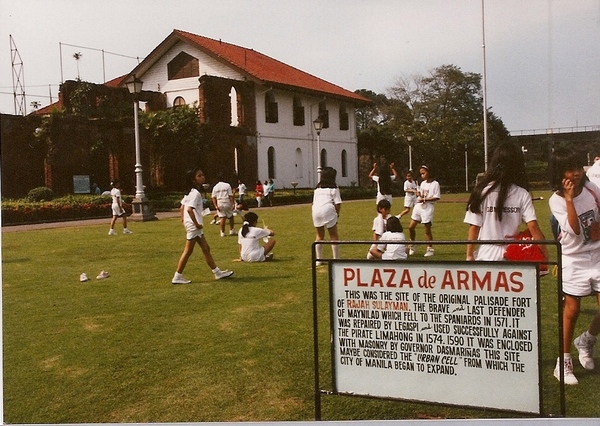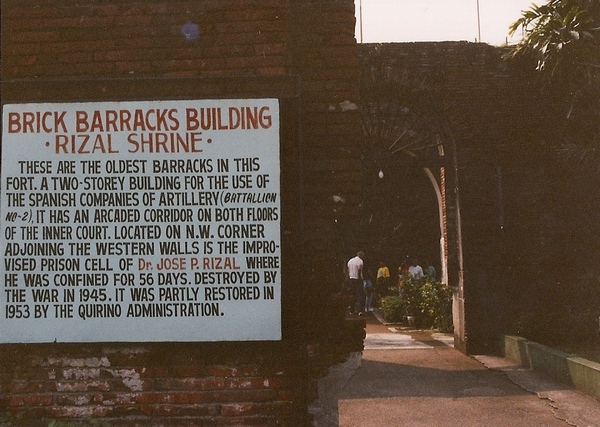 Manila Cathedral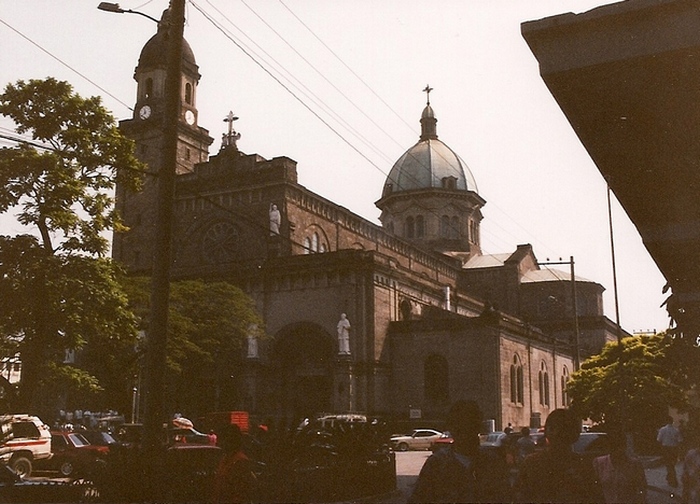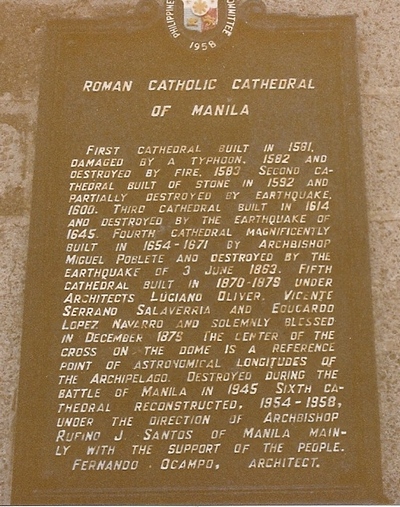 San Agustin Church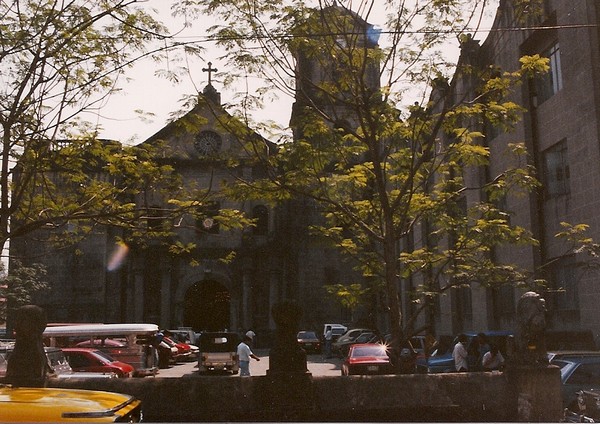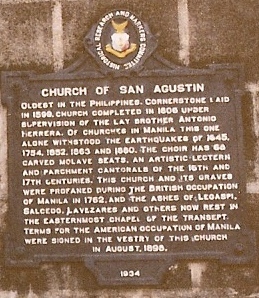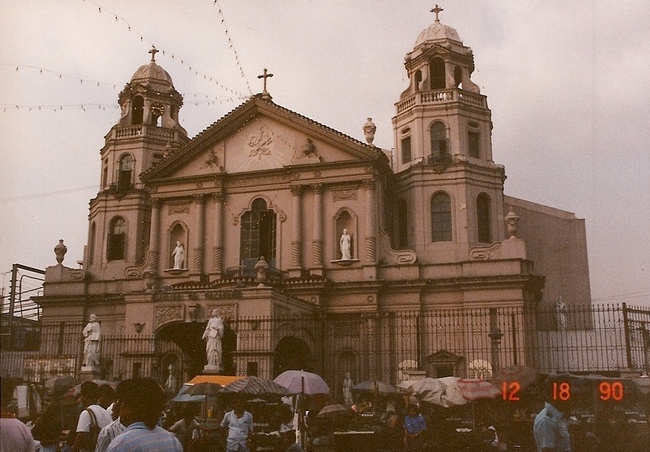 Quiapo Church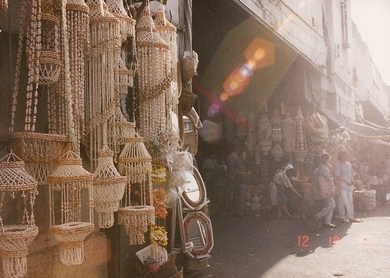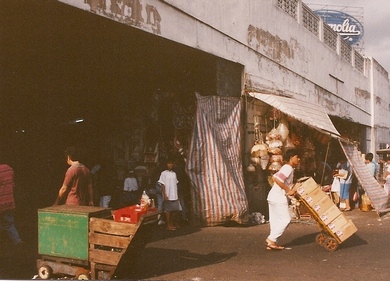 "Ilalim ng Tulay" (Quezon Bridge)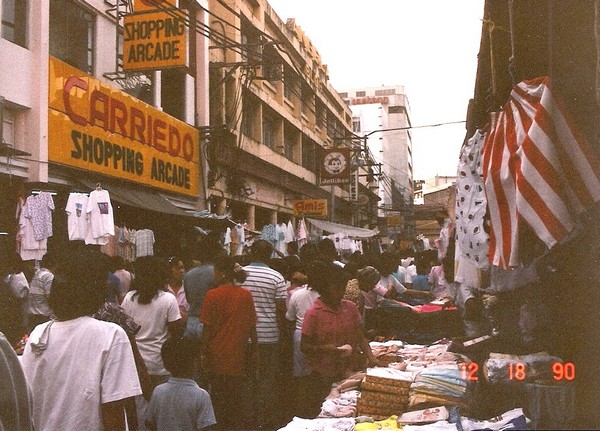 Carriedo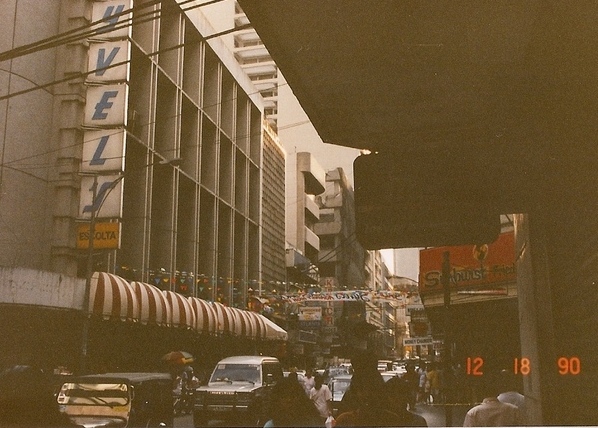 Escolta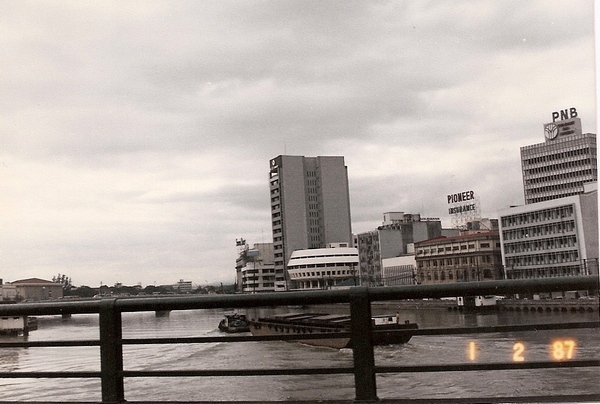 Jones Bridge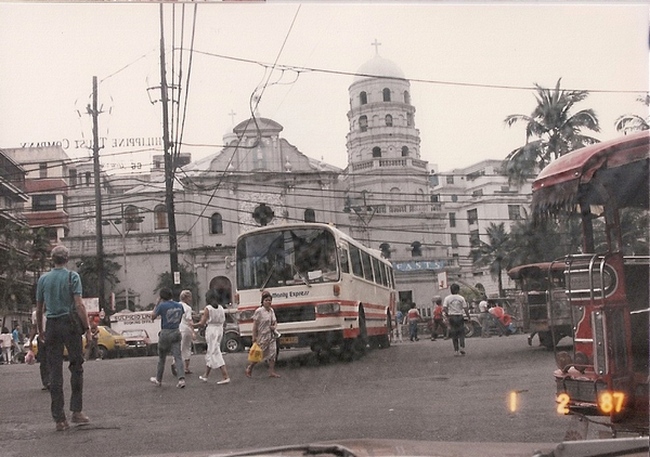 Plaza Sta. Cruz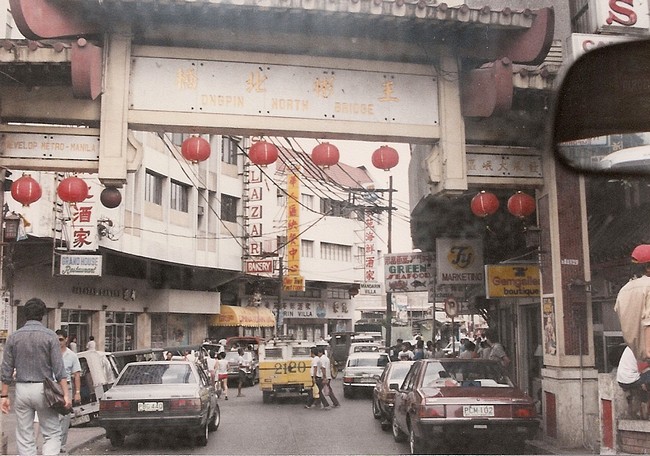 Ongpin North Bridge sign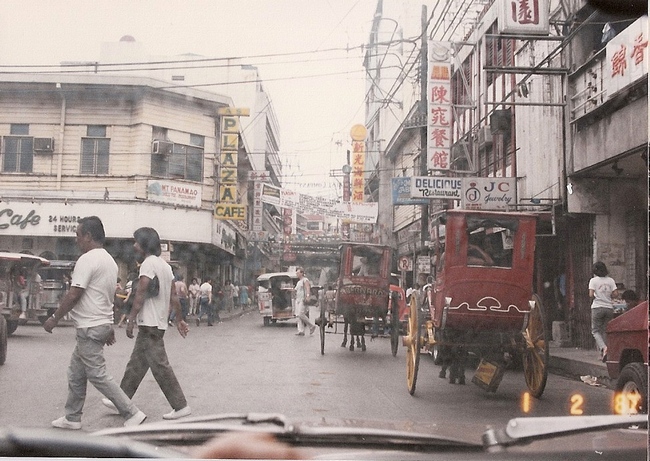 Ongpin street scene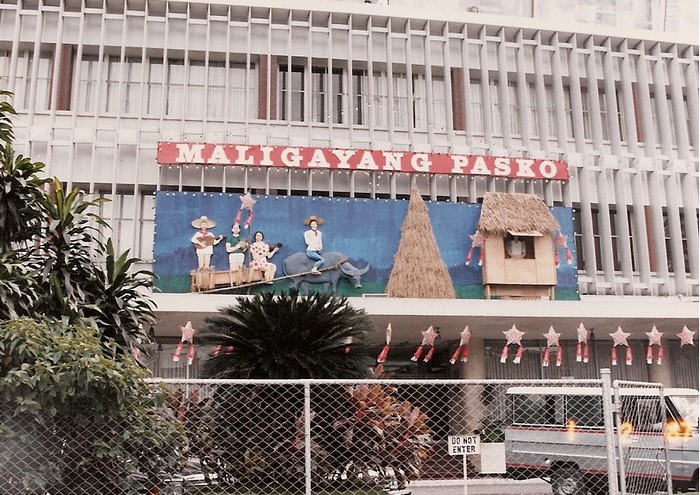 COD Store - "Christmas Show" (at night) in Cubao