Boracay, You're Still the One
Article by Willie "Tatang" Vergara
Photos by Rolly Reyes '66, Noli Nolasco '62b and Willie "Tatang" Vergara '67
Experience Paradise on Earth. Kilometers of the whitest of sands, the calmest of waters, the slowly sailing boats from dawn to dusk, the most spectacular and dramatic colors of the sunset, a memorable island hopping boat trip, a very sumptuous seafood buffet along the beach, and many more.

Brods Noli Nolasco '62b and his wife Te-C, recently retired Judge Lerio Ancheta and Noli's batchmate, and I were poised to go to Palawan in October 2010 but Brod Rolly Reyes, former Undersecretary of Tourism convinced us to go to Boracay Island instead. Of course, when it comes to the Philippines' top places to see, Rolly is the authority.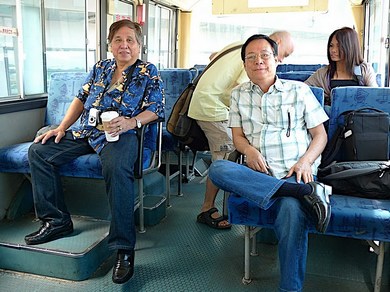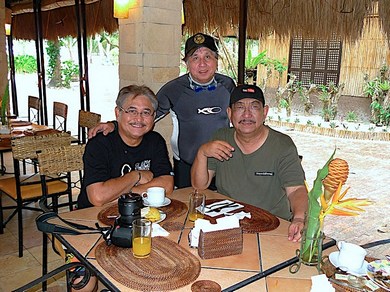 Bus ride from Caticlan: Willie Vergara & Lerio Ancheta Noli Nolasco, Willie Vergara & Rolly Reyes
And so we booked at the 4-Star Sea Wind Resort in Station 1 White Beach, Boracay owned by Joebert Cocjin, a very good friend of Rolly himself. Rolly and I took an early morning flight to Caticlan airport, together with Lerio and Nonoy Nolasco, Noli's brother and Black Saints School of Martial Arts instructor.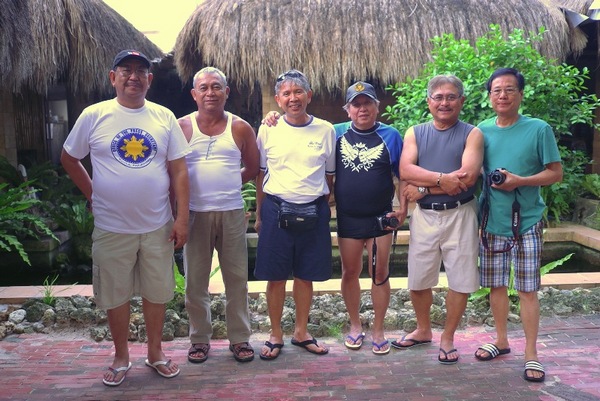 l-r: Rolly Reyes, Nonoy Nolasco, Joebert Cocjin, Willie Vergara, Noli Nolasco & Lerio Ancheta
Resort grounds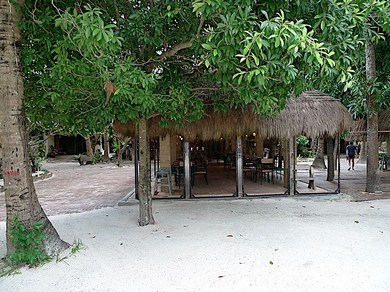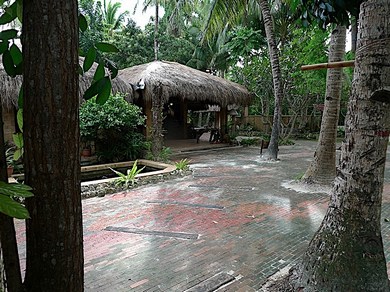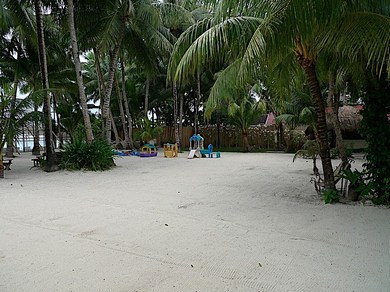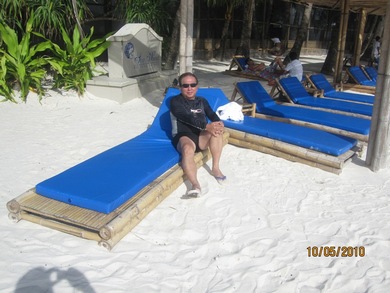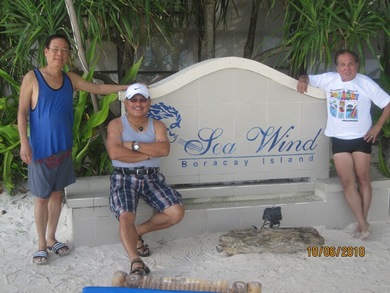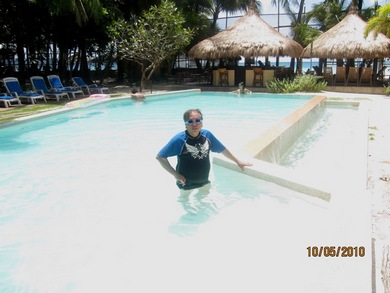 Upon learning that we are UP Beta Sigmans, Joebert said his sister Julienne was our frat sweetheart way back in the 70s. I immediately responded, "I know. I asked your resort staff upon check-in. Julienne and several others went on a one-week trip with us to Bataan (resort of the Magoo Nuguid's family), proceeded to Baguio, then to some towns in La Union that included Nalinac Beach Resort." To which Joebert responded, "Ahhh, kayo ba yun? Kotse ko ang isa sa mga ginamit ninyo. It was on the week I eloped!" With us on that trip were Rey Bantegui (who rode his motorcycle), the Galoso Brothers, the Nuguid Brothers, and Botit Reyes. I won't mention the other ladies' names as it might be incriminating information, hahaha.
Sands of Boracay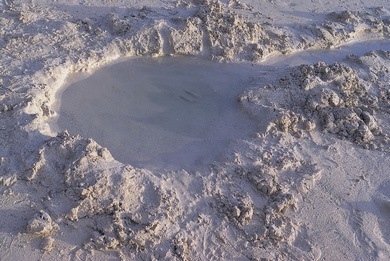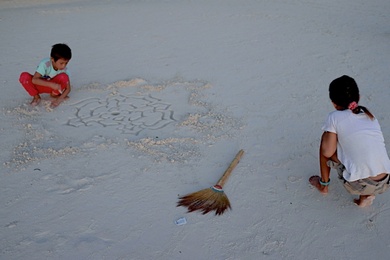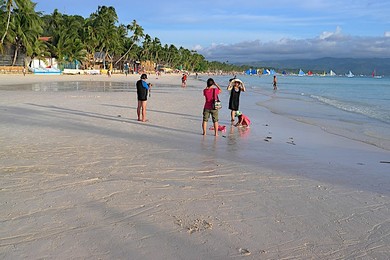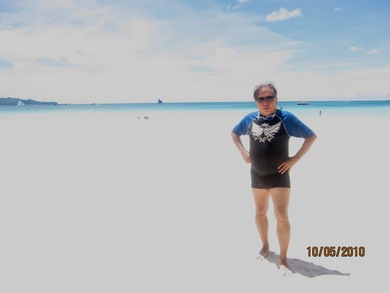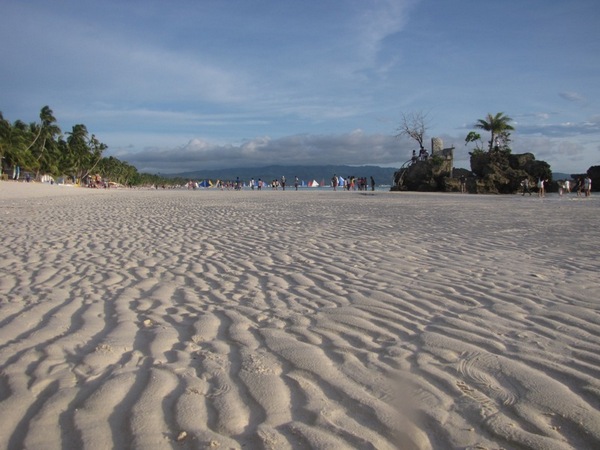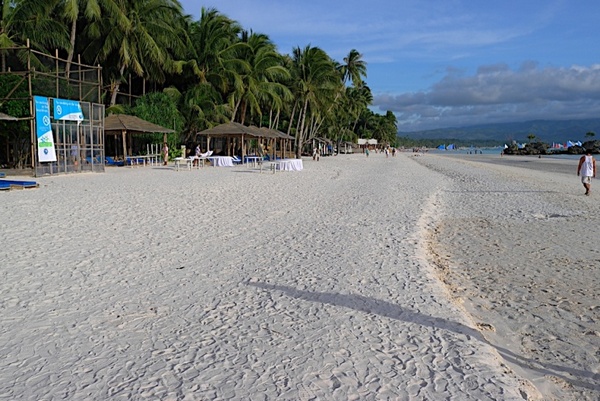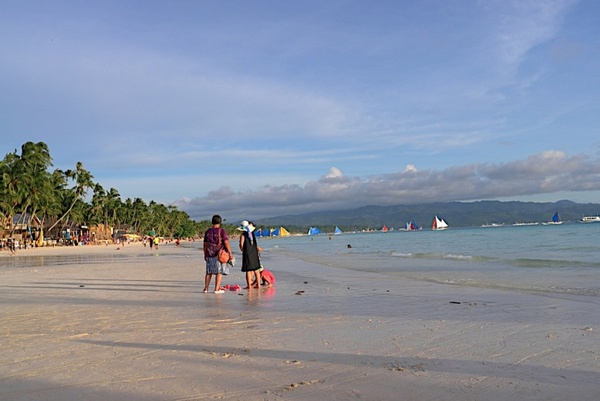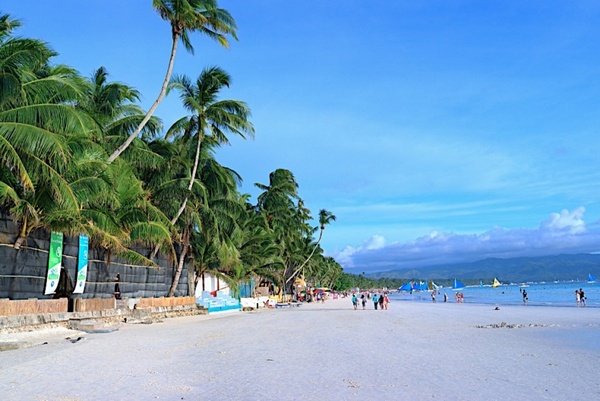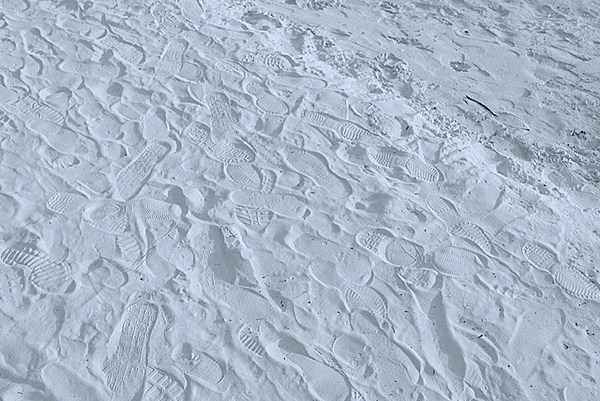 Footprints in the sand
While having our dinner at the beach, Rey de la Rosa, Rudolf's brother, joined up with us. Rey looks more like his dad Ambassador and most popular actor Rogelio de la Rosa, but Rudolf is decidedly the more handsome. Aba, Betan yata si Rudolf ano? Anyway, Rey says he has not left the island for a year-and-a-half, and he has no regrets. This is clearly an indication that one can easily fall in love with this beautiful island in the Pacific.
Sunset Stroll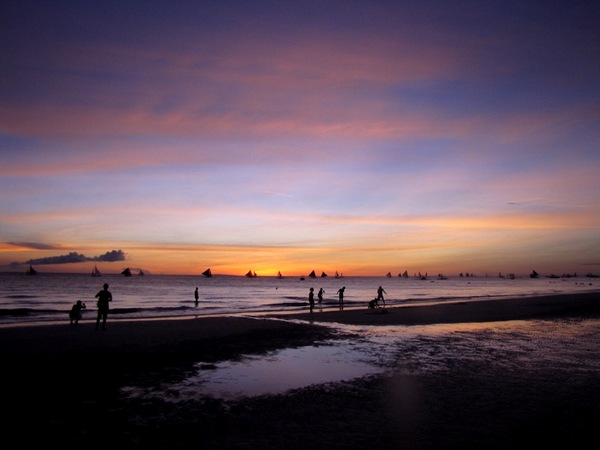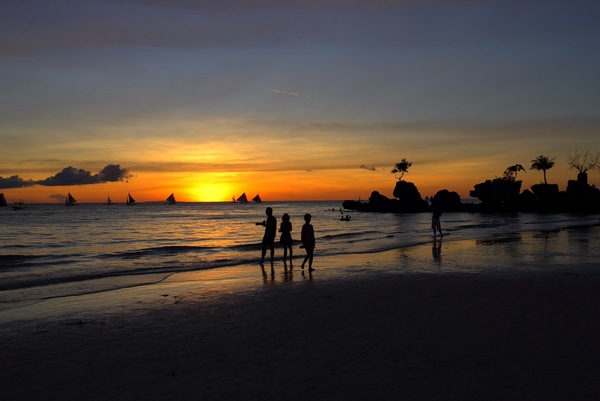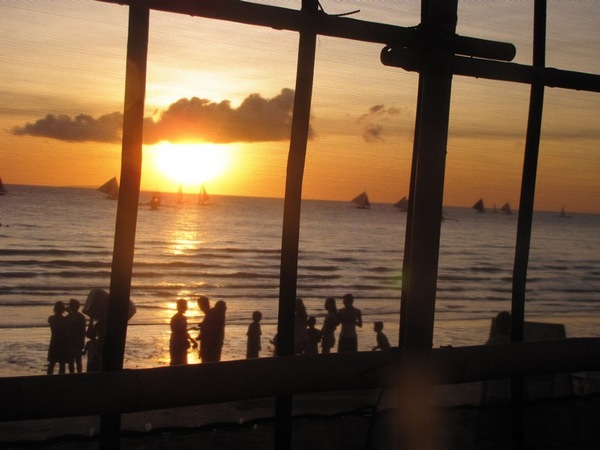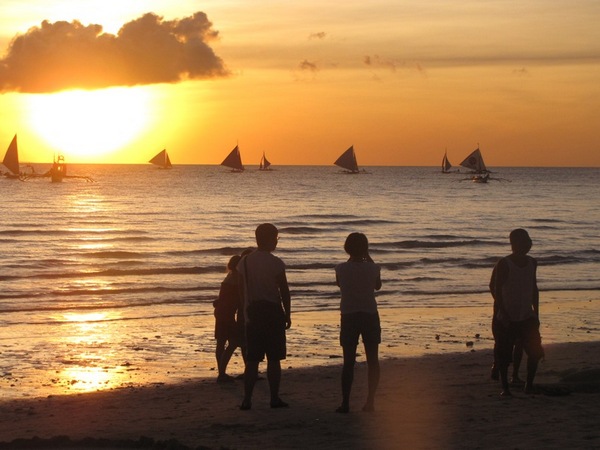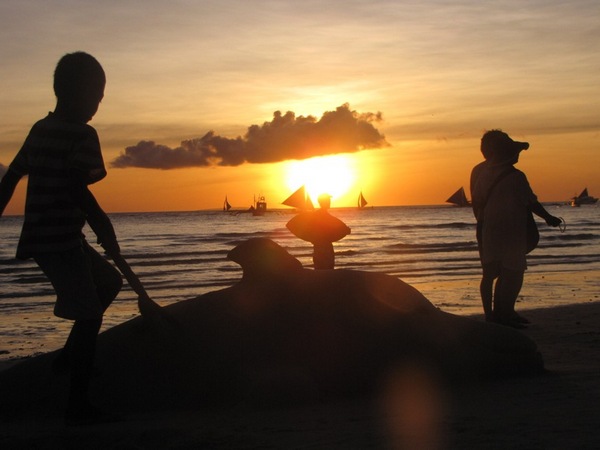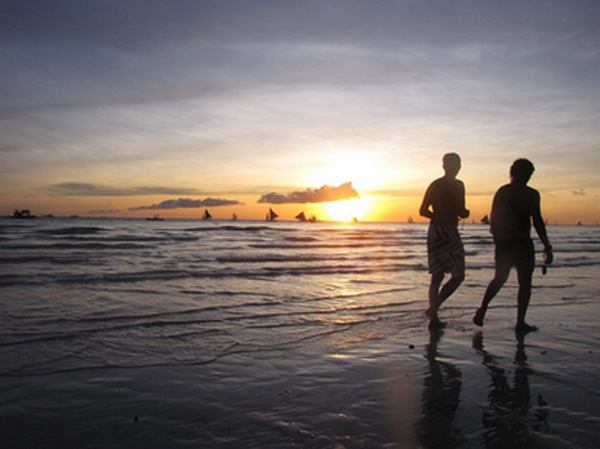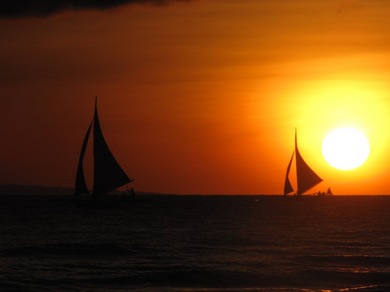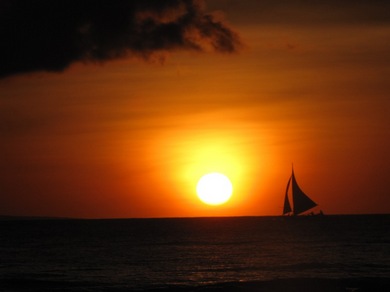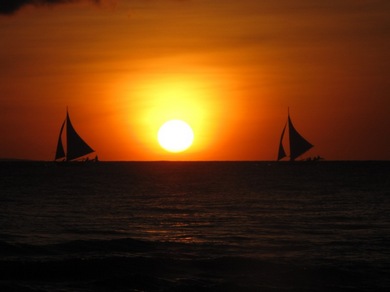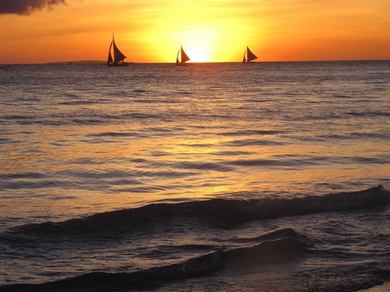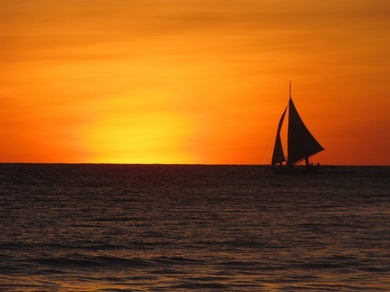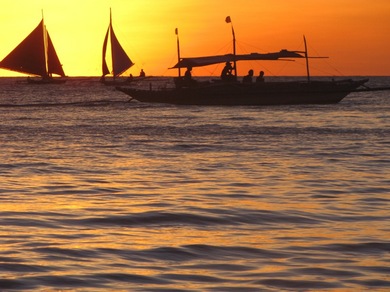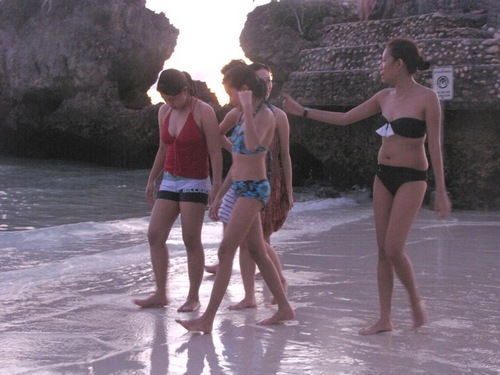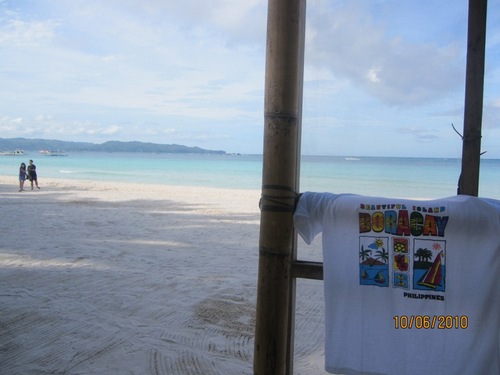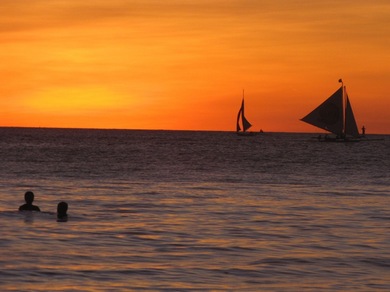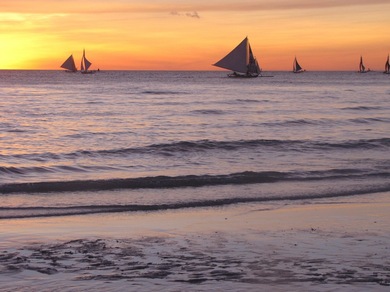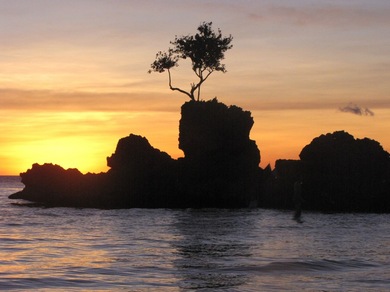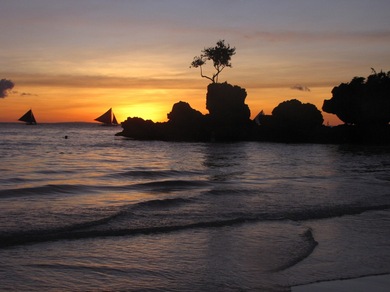 Before I drift any further, allow me to just let the photographs speak for themselves. I have taken the liberty of including the photos of ace photographer Rolly, too. The viewer will know, by the excellence of composition, which images were captured by Rolly. Master Noli, another avid photographer, just beat the deadline to get his pics published here.
Buffet by the beach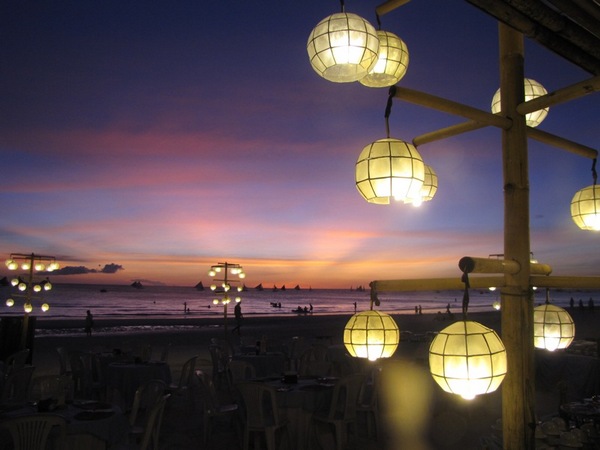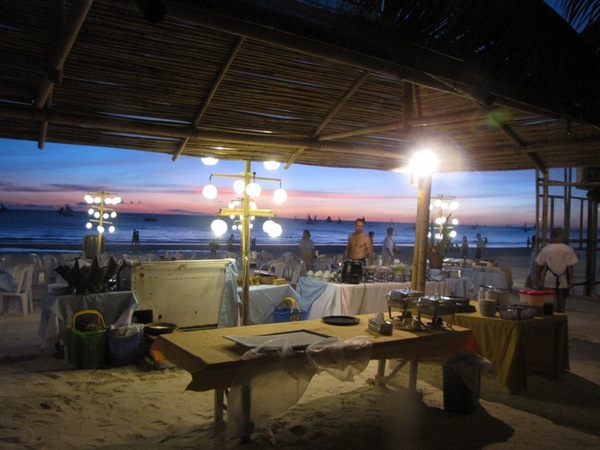 Beachcoming in Boracay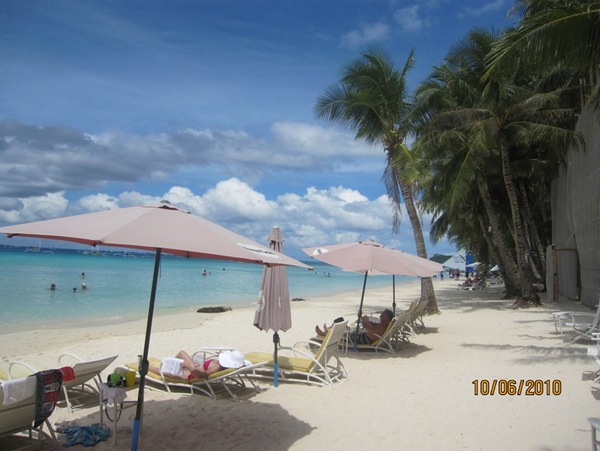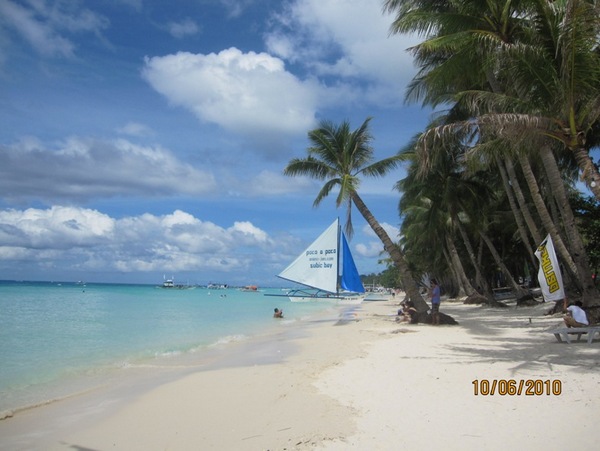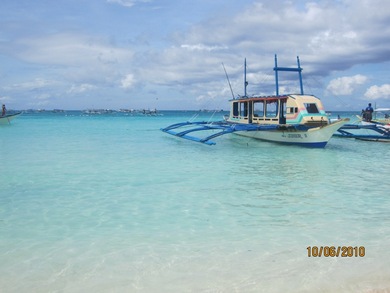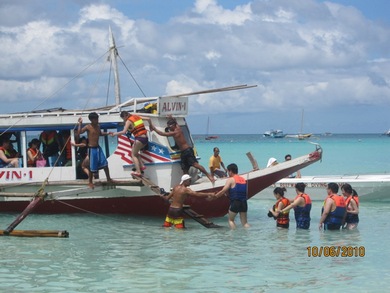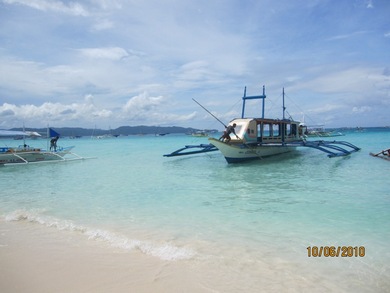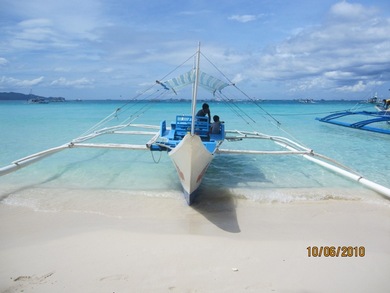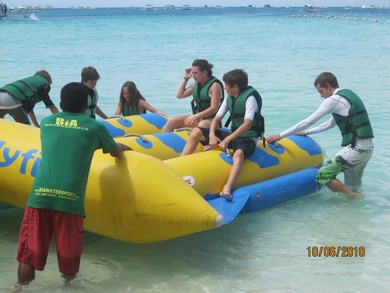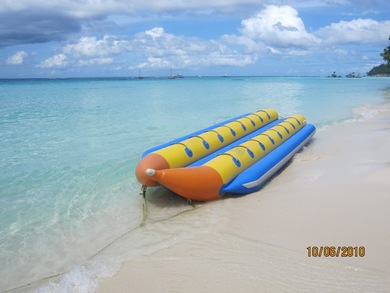 Boracay Mall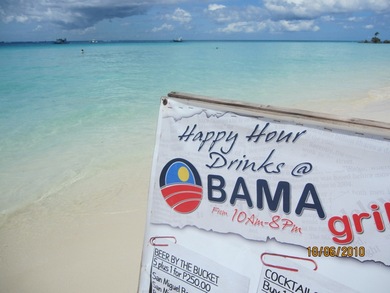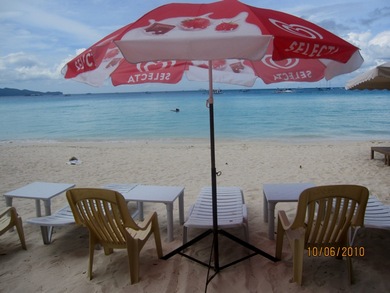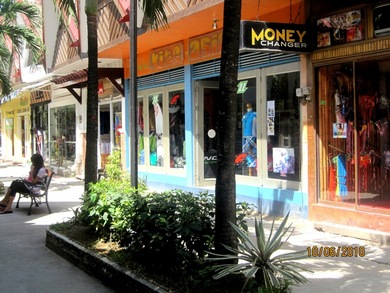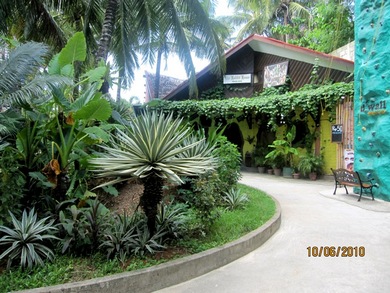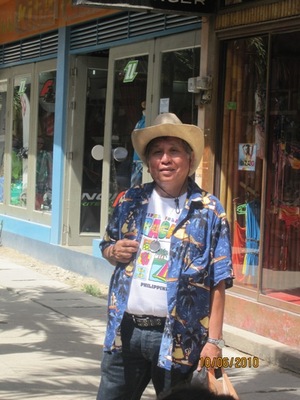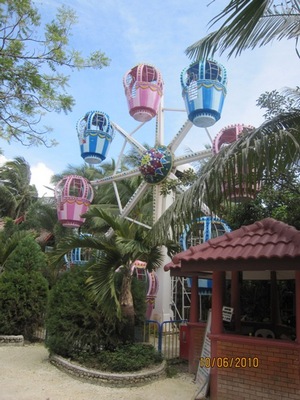 Daytime sailing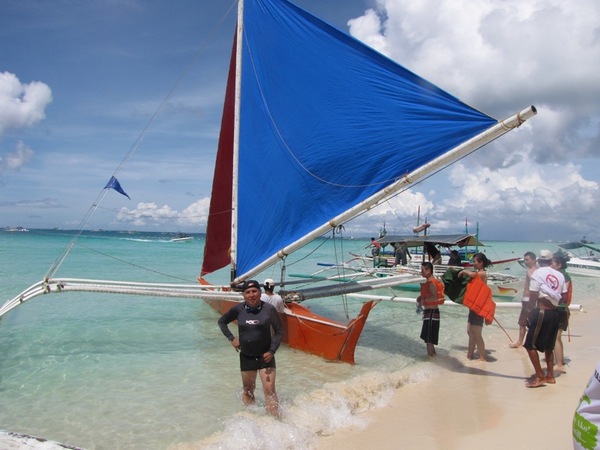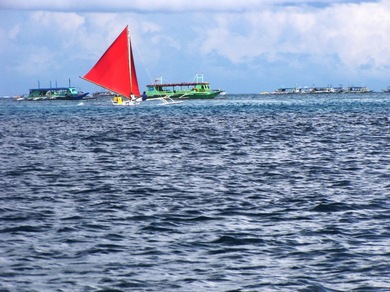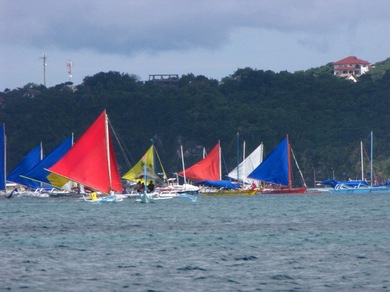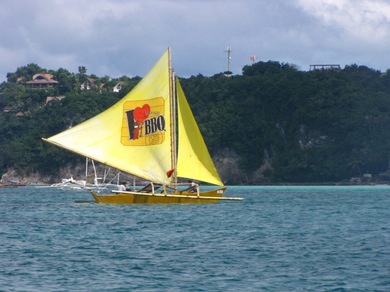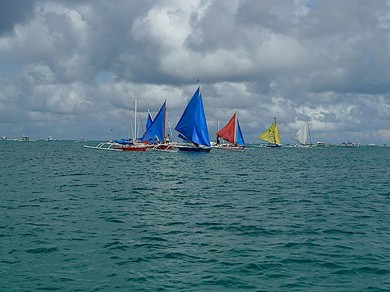 Island hopping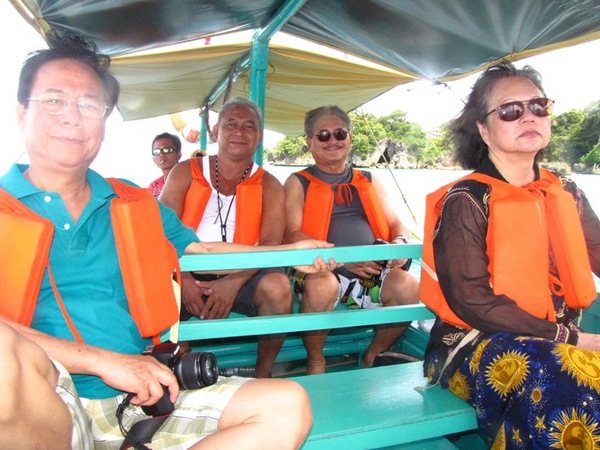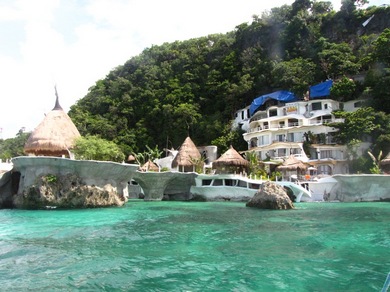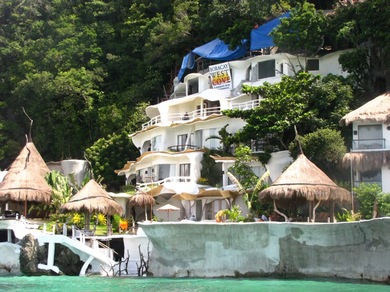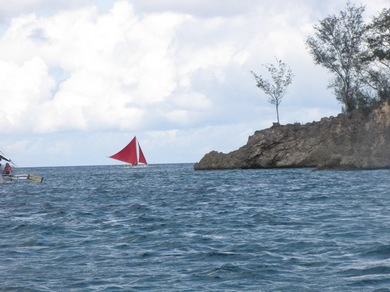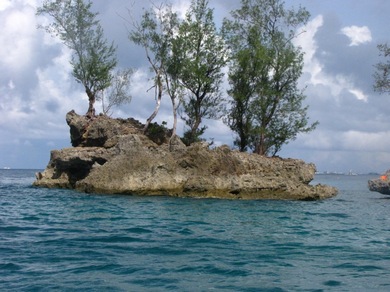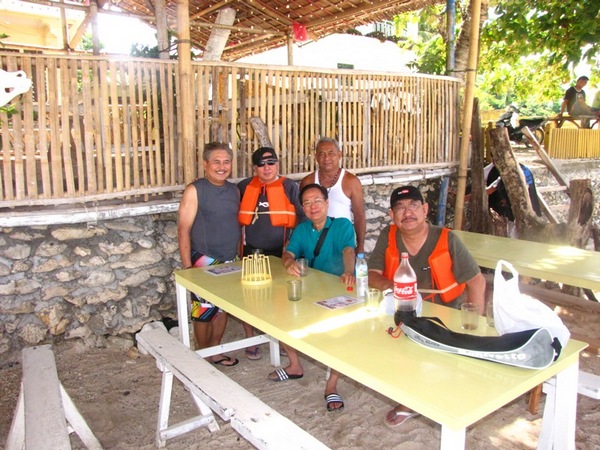 Taking a break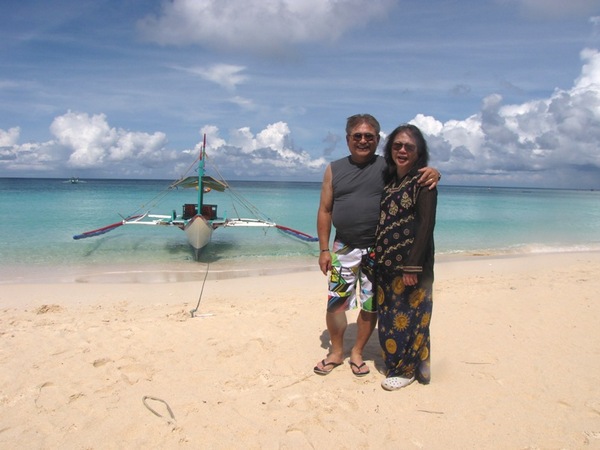 The Canadian snowbirds - Noli & Te-c Nolasco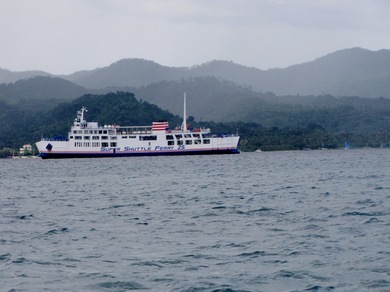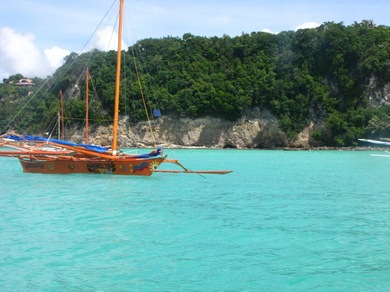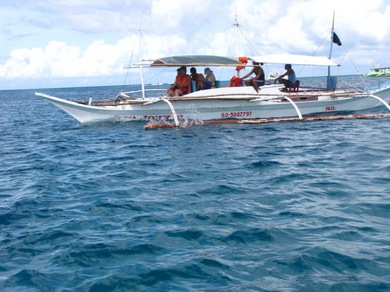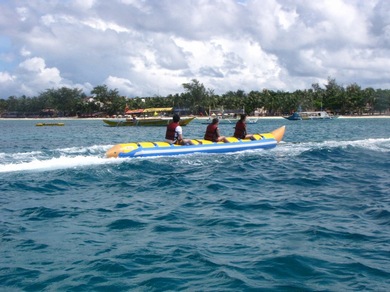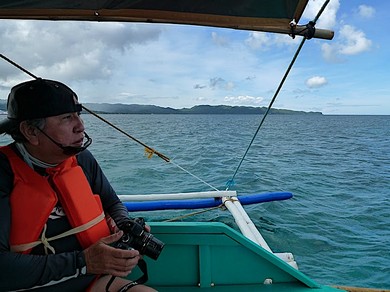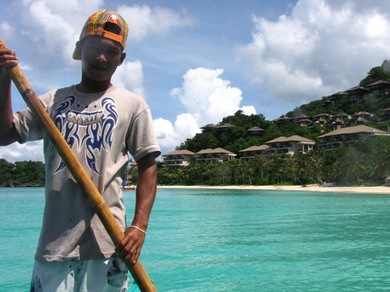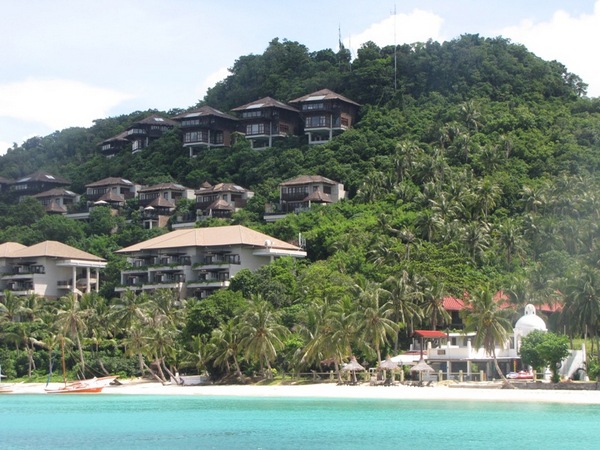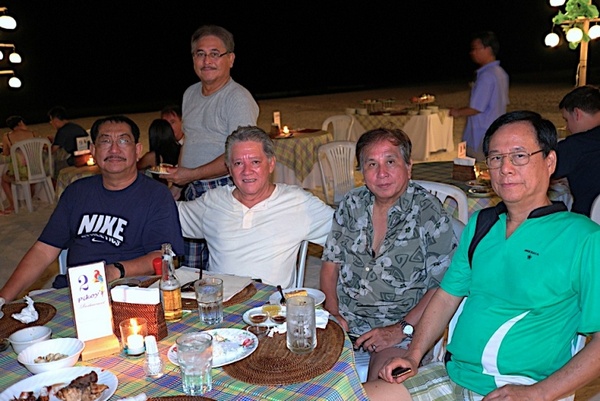 l-r: Rolly Reyes, Noli Nolasco, Rey de la Rosa, Tatang Vergara & Lerio Ancheta
Sunset sailing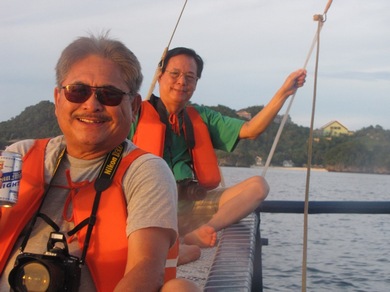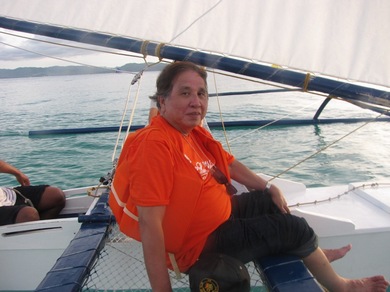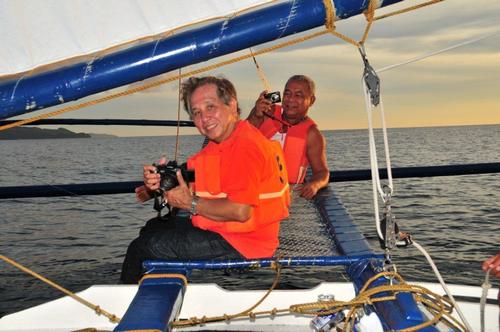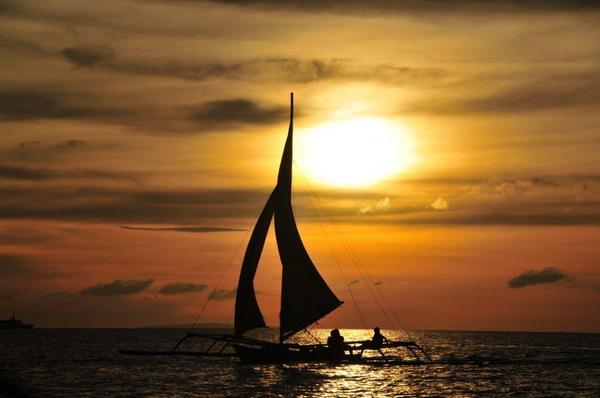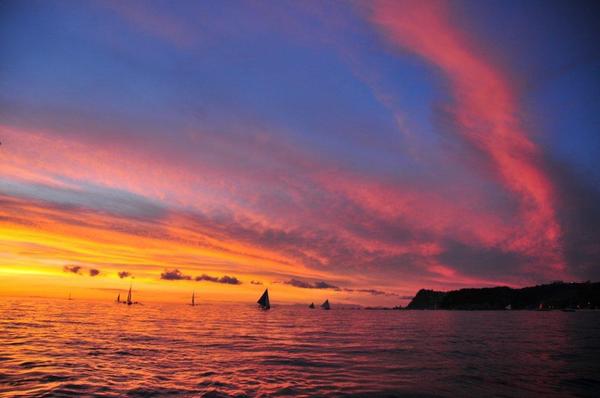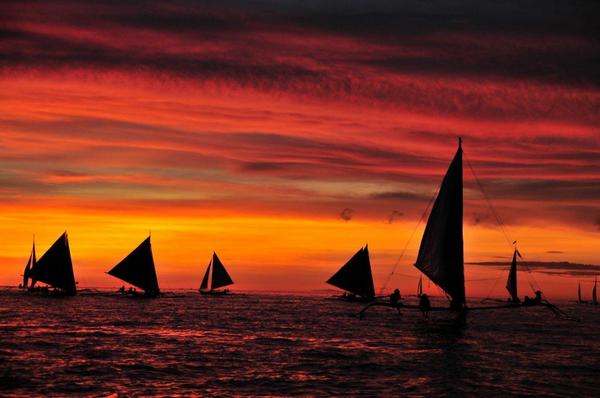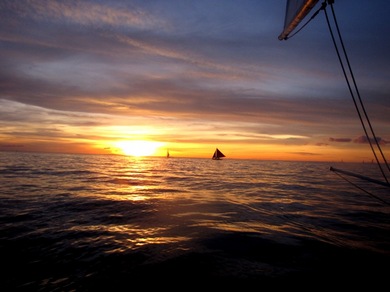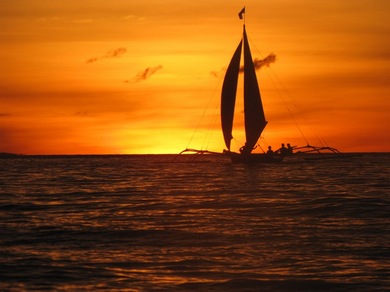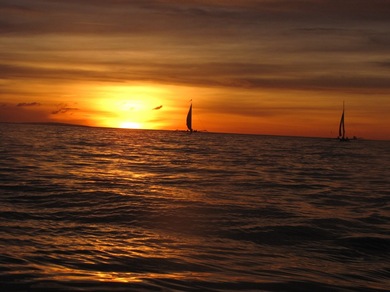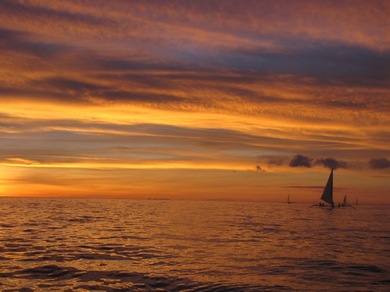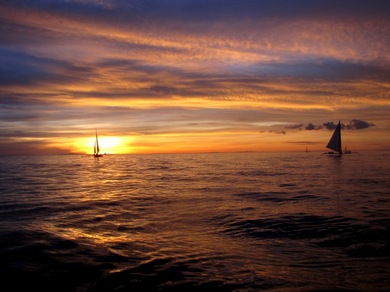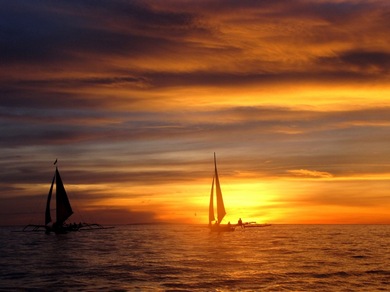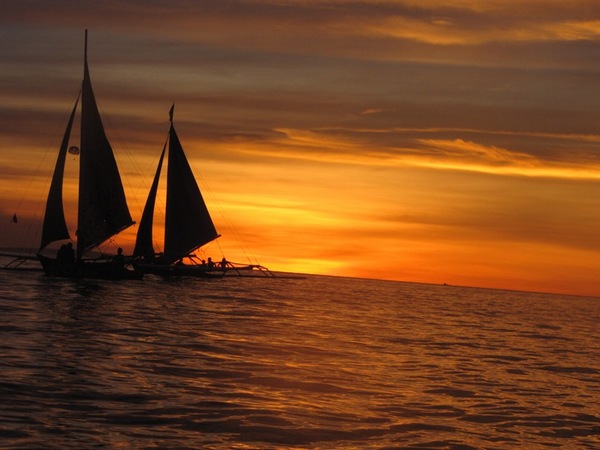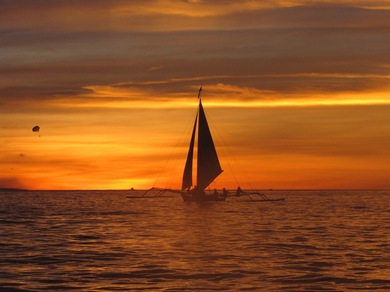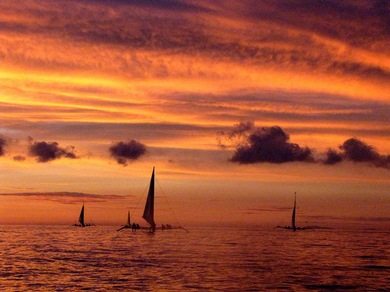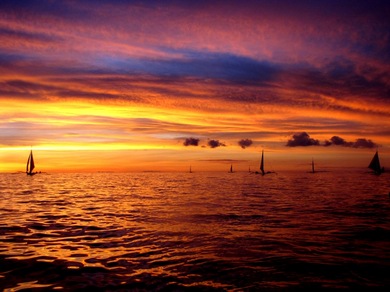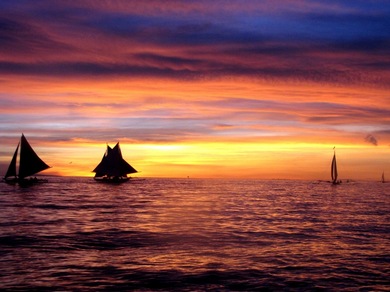 Some Boracay Sites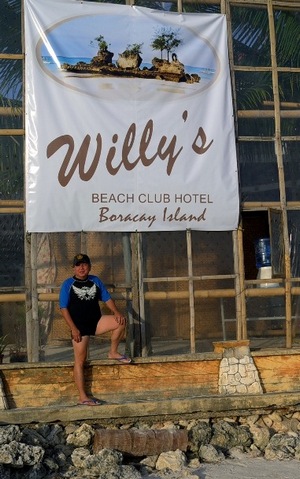 Wish this were mine!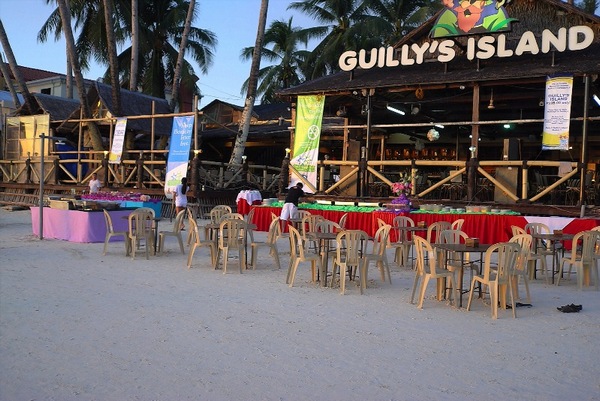 Guilly's Island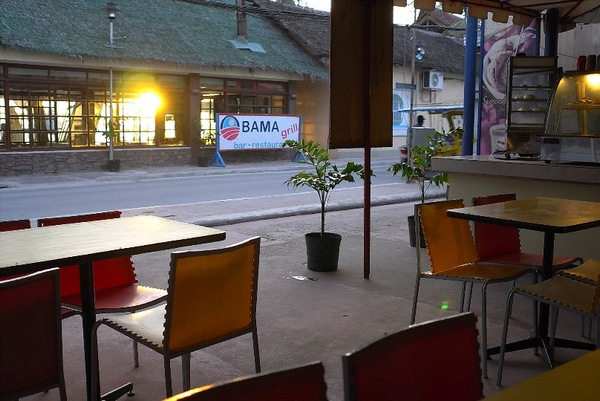 Obama Grill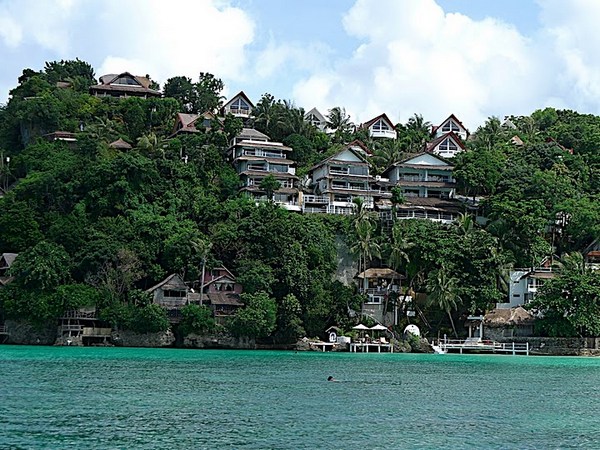 Shangrila - the only 5-star hotel resort in Boracay
I hear the sea nymphs' songs from the distance.
Sirens chanting hypnotic promises
Of emerald waters, white beach romance,
Azure skies, sea breeze and glowing faces.

The day is still young on my arrival;
I got my welcome first kiss from the sun.
Everything here seem more than the usual.
Got to get started and get my sun tan.

Thrilled to debark, I took my place in line.
Marked with anticipation, my face glints
As I step onto the strand cleanse by brine
Inscribed with tourists' infinite foot prints.

I'm a ripple in the sea of strangers
In this lark-filled mecca for voyagers.

By Jesus B. Jamora