Ned Leonor'79...

Very sad to hear about Brod Roger. When we worked to re-activate the InterFrat council, I saw he had the temperament and profile of a true diplomat - humble, soft-spoken with excellent negotiation skills. It was the time when the brotherhood started to get politically active again. We needed the help of all the other fraternities, sororities and academic orgs, and student activites to lift our suspension. And Brod Roger was our perfect ambassador. Rest in peace Brod.

Jojo Alejar'79...

Brod Roger was reelected as 2nd VGP for external affairs in '85-'86.

I was quite surprised when I saw him one day riding in motorcycle tandem with an officer of the Lumabay-labay group. We found out he was negotiating with the Upsilon Sigma Phi/APO/Lumabay-labay & all the others where UPBSF had rumble cases.

He successfully negotiated the swapping of OSA's student disciplinary tribunal cases of many fraternities as complainants versus the brods in spite of the inequality of our much less number of plaintiff cases versus other fraternities and even zero cases in some. Such was our negotiating influence in the Inter-Fraternity Council restarted by Pedrito Revilleza in 1980 & then actively again by brods Ned Leonor, Plato Tirol, Roger Barroga & Lito Tetangco.

Brod Roger held many other posts in college from President of the DevCom Society, USC Councilor and in the board of the Inter Frat Council .

He was a few decimal points from becoming a cum laude & so was his brother Edward'87 DVM. But he chose to sacrifice for the love for our brotherhood. Surely he could have been one & he was always asked by his sisters why... because the sisters performed rather better with one cum laude & magna cum laude.

Brod Roger was a very humble man & his wife Kay was even more surprised & touched by the details of these testimonials during the final rites last night. Kay said Roger spoke only about these college events in general terms.

Farewell brod Roger.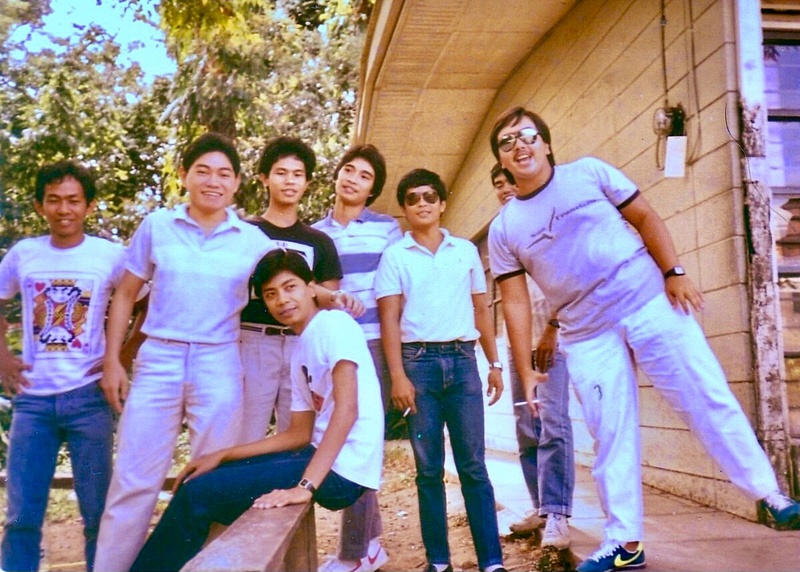 L-R: Roger Barroga'83, Alan Hamoy'79d, Tomsac Criador '81b, Ben Medel'82a,
Bubbles Salud'82, Allan Alejar'77, Mark Nubla'79d and Mike Alcasid'79d (sitting).
===============================================================================================================================================================================================================