Luisito "Chito" Bandian
UP Los Baños '71
June 21, 1954 - February 15, 2019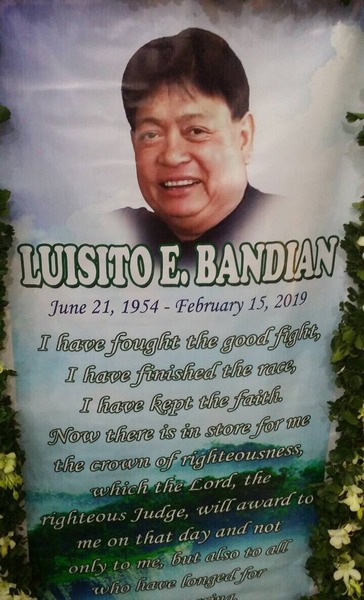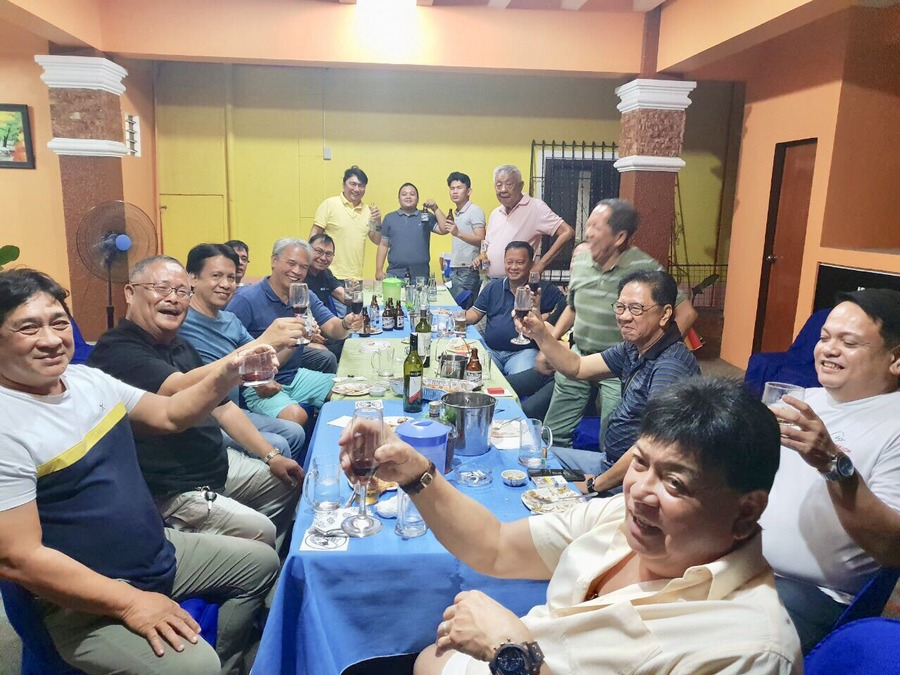 Reunion of UPLB brods for balikbayan Brod Jim Gonzalvo - Feb. 9, 2019. Brod Chito is at nearest foreground.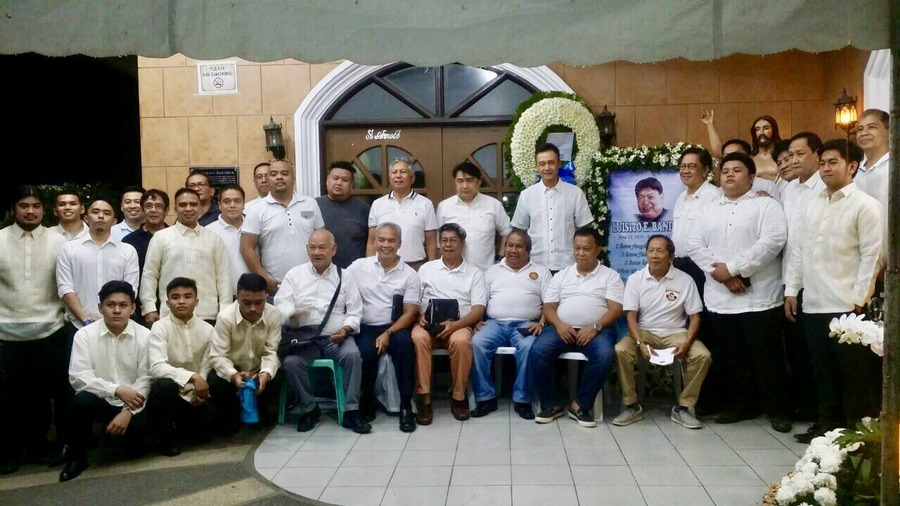 St. Therese Chapel, UP Los Baños - Feb. 25, 2019
"More than 30 brods were present from decades of 1950's-2019. Brods Fel Calora'52 and Joe Cruz'56 were there." -- Jojo Alejar
***********************************************************
Gabriel "Billy" Gurango, DVM
UP Diliman '57
November 15, 1939 - February 23, 2019
Brod Billy, from Chino, CA, was on vacation in RP when he collapsed and passed away at Capitol Medical Center. His body
was brought to his hometown in Infanta, Quezon for interment. His son Brian went home and we are still awaiting update.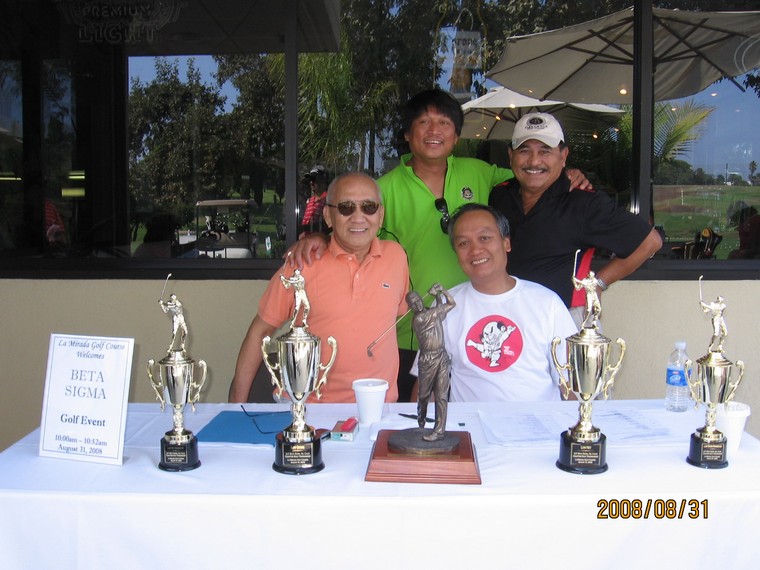 Brod Billy, seated leftmost, at the UP SoCal golf tourney prior to the fraternity ball - Aug. 31, 2008.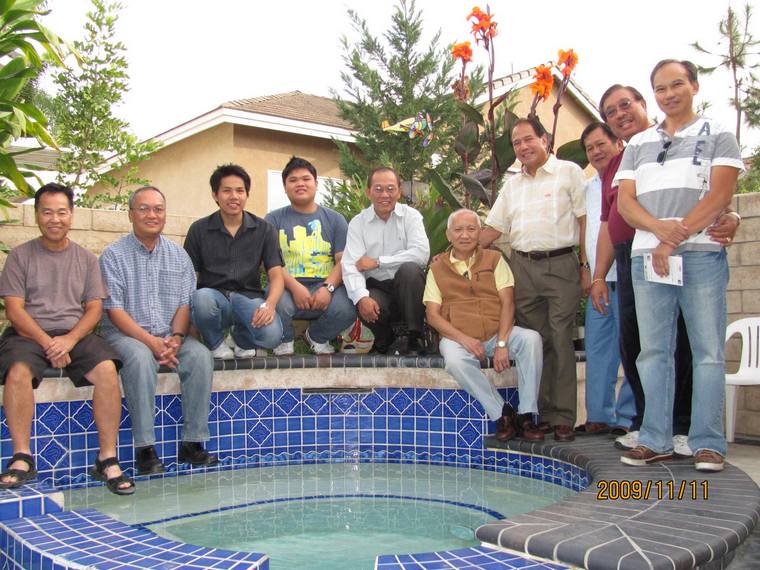 Brod Billy, 5th from right, at the despedida lunch for the first recipients of the "Brotherhood of Scholars Program",
Danilo Si UPD'08 and Kim Montaniel UPB'08 (3rd and 4th left), at the residence of Boi Wico - Nov. 11, 2009.
===========================
Memorial Mass, Saint Elizabeth Ann Seton Catholic Church
Ontario, CA - May 23, 2019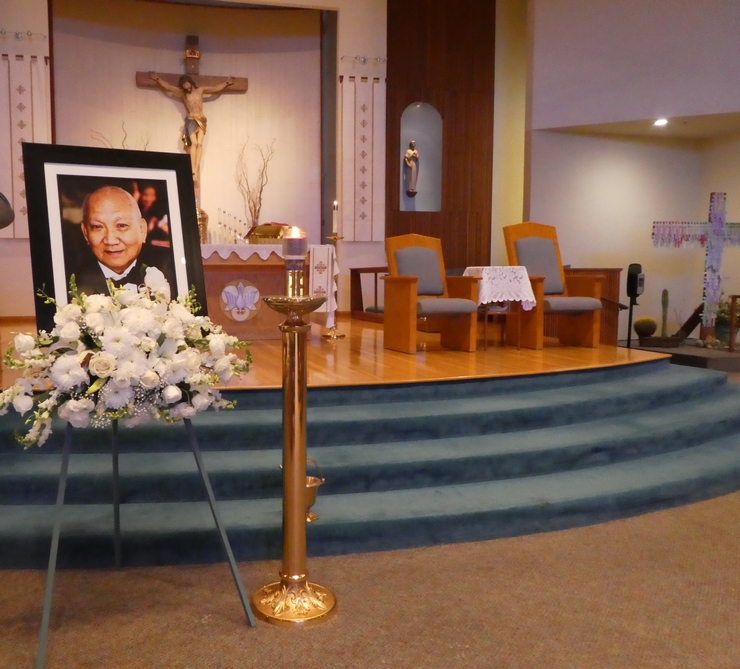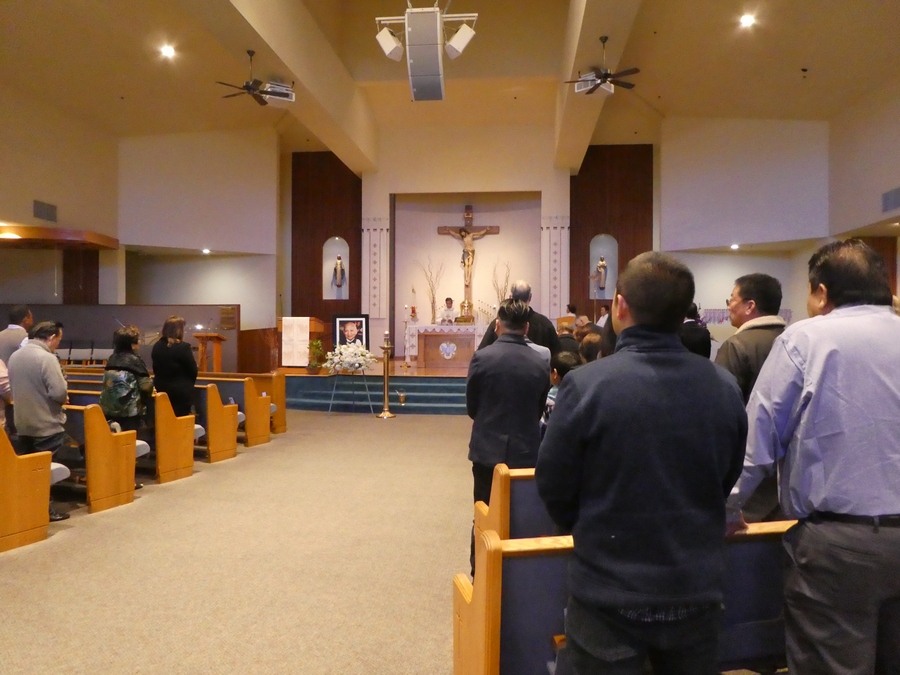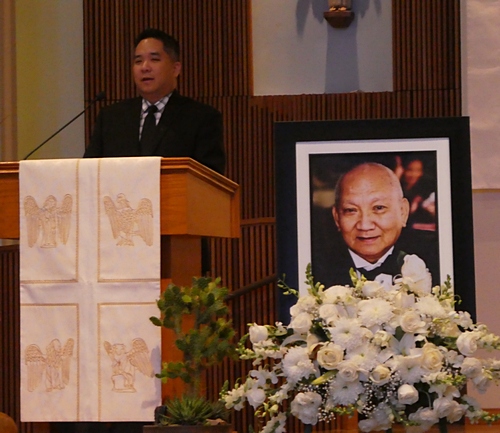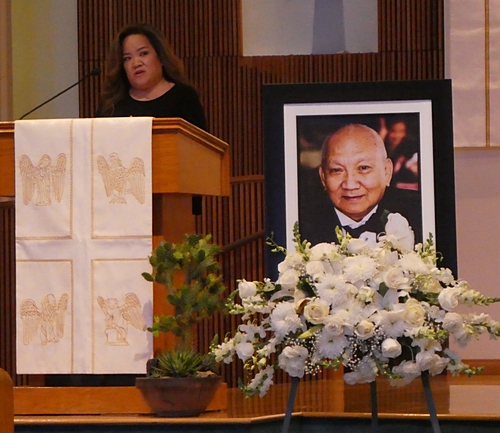 Son Brian and daughter Bess deliver eulogies honoring their dad.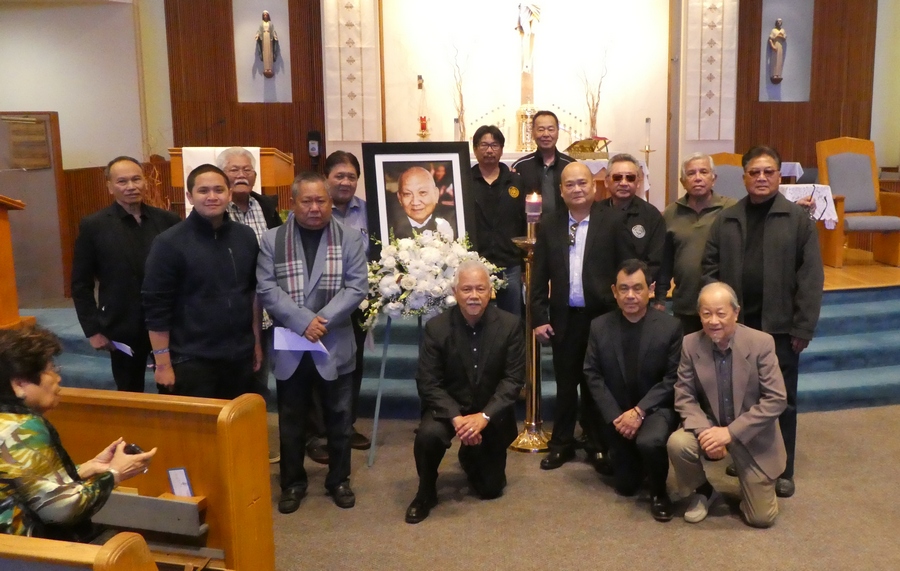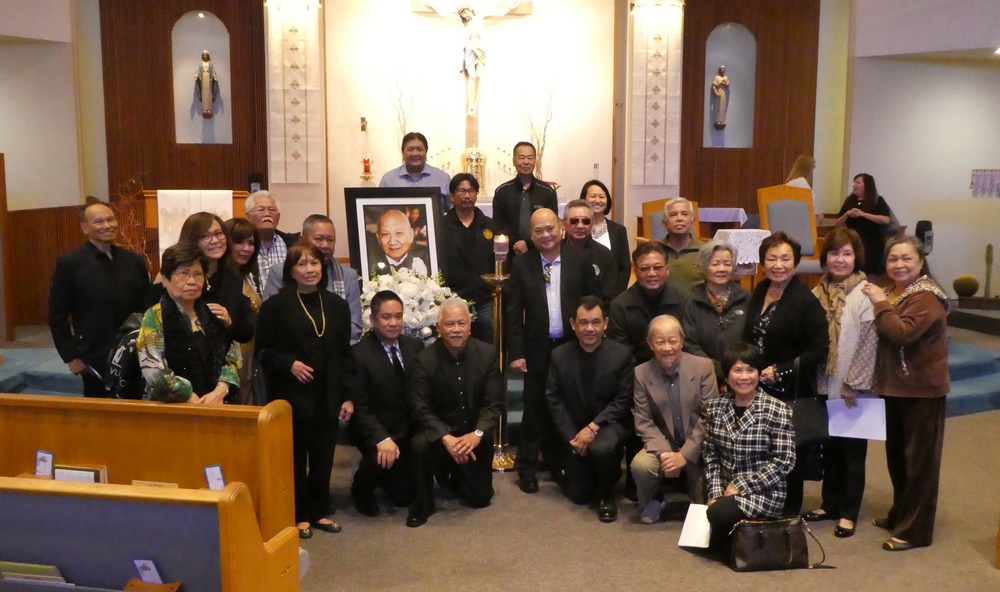 Wife Belle is standing on second row, 4th from right.
***********************************************************
Wellington "Wellie" Baldoria
Lyceum
19?? - February 26, 2019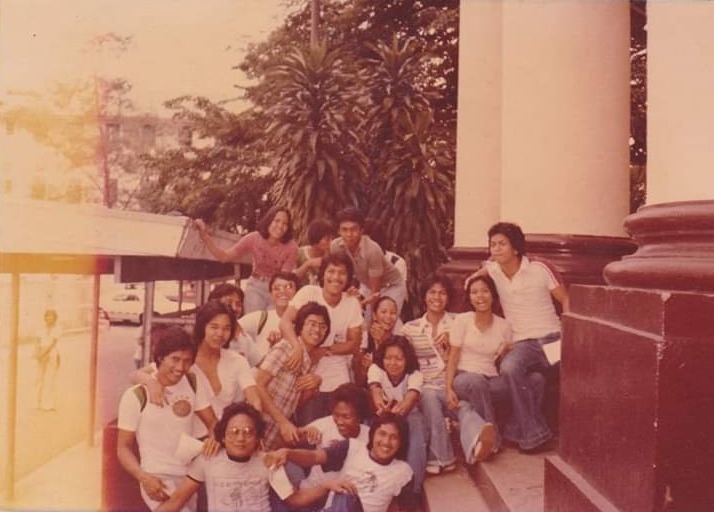 Brod Wellie (standing with white shirt at center) at UP Manila
"A Lyceum initiated but a UP alumni brod in the seventies was one of our music legends
during the era of folk music and he was proud to be a Betan." -- Joel Paredes
Final rites at Loyola Commonwealth - March 2, 2019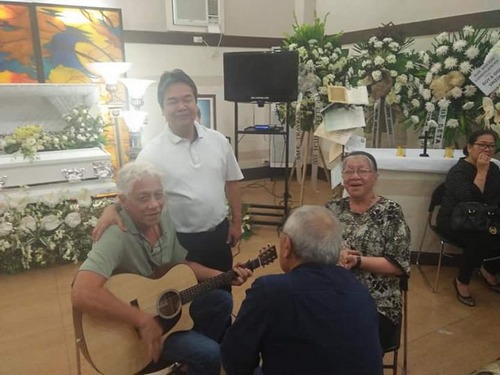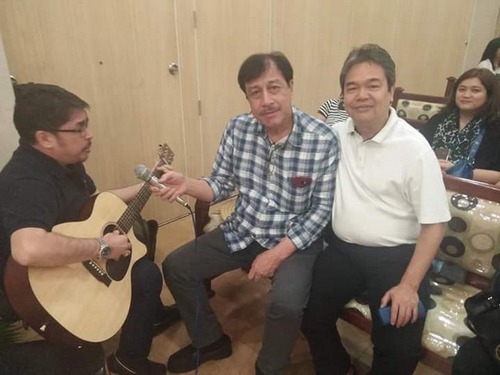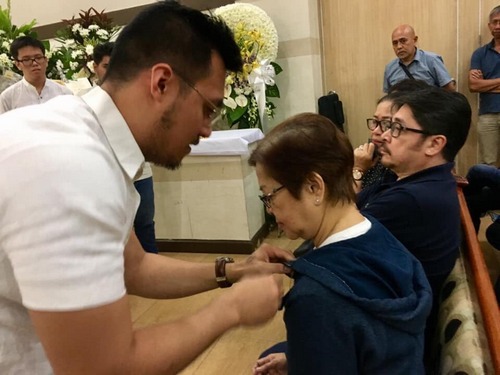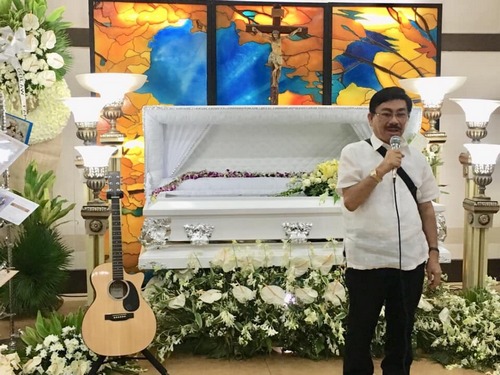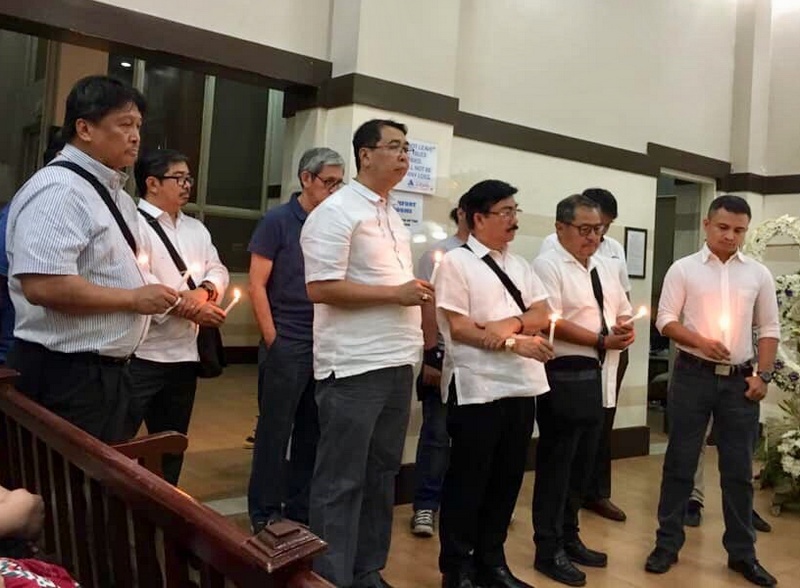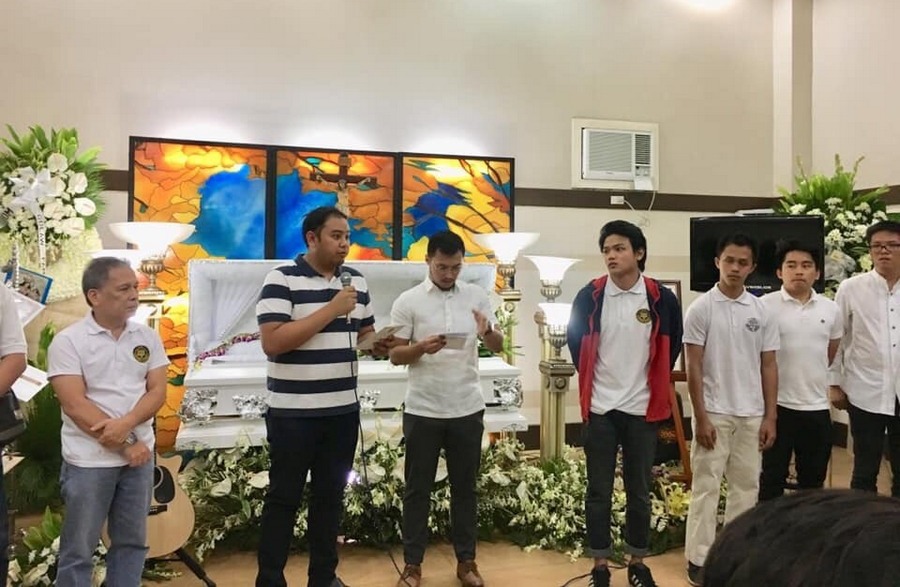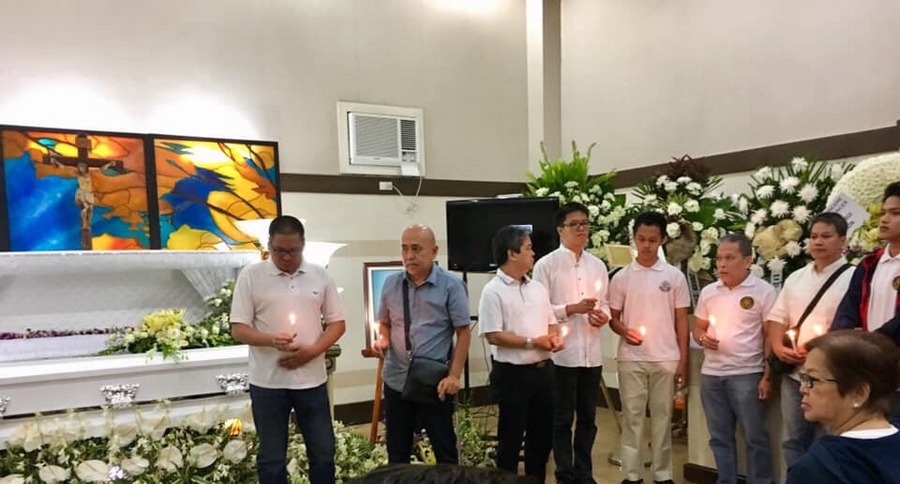 ***********************************************************
Angel "Angie" de Castro, Jr., MD
UP Diliman '63
April 4, 1945 - February 27, 2019
Final rites at Loyola Guadalupe - March 1, 2019