Betan Memorabilia
(to contribute, email memorabilia with comments/captions to: nmbituin@msn.com, tatang_up@hotmail.com)
*** This was sent by Gilbert Joven'66 from RP.
This T-shirt design by our famous artist and catoonist brod Ely Santiago was cut and kept by brod Boy Concepcion for 46 years since October 1966. Boy showed it to us during the 2nd reunion of the UP BETA SIGMA KINSFOLK on Feb 8, 2012. This very rare and precious t-shirt design features the SINGING MALMON and the words "MAKE LOVE NOT WAR", reminiscent of the very volatile atmosphere during the 60's. The 60's was rich with folksongs, peace signs, the flower people, psychedelic images, counter culture movements, Beat-niks, hippies, Vietnam war, Beatles, rock n roll, martial arts, and Folkways at the UP campus.

Lets treasure this rare and precious t-shirt design, brods!

Gilbert'66, 9 Feb. 2012
*** These were sent by Jun Rafael'67 from RP.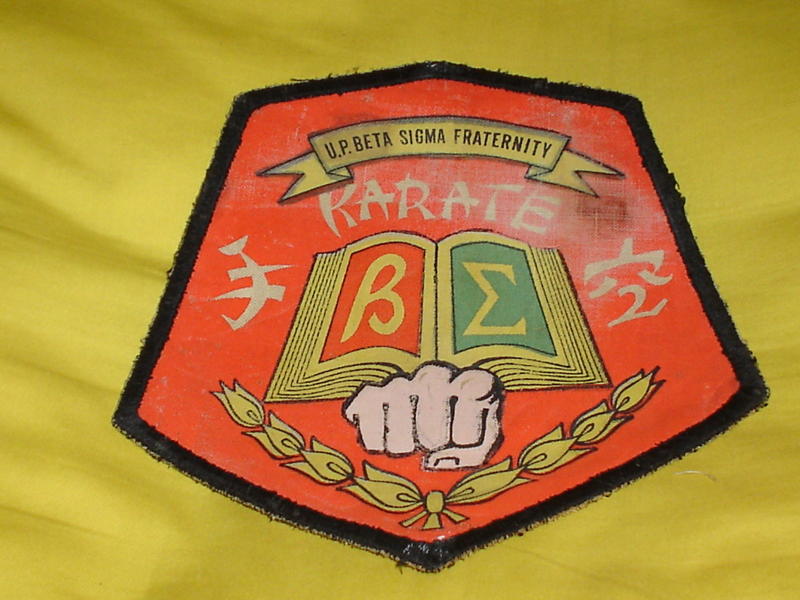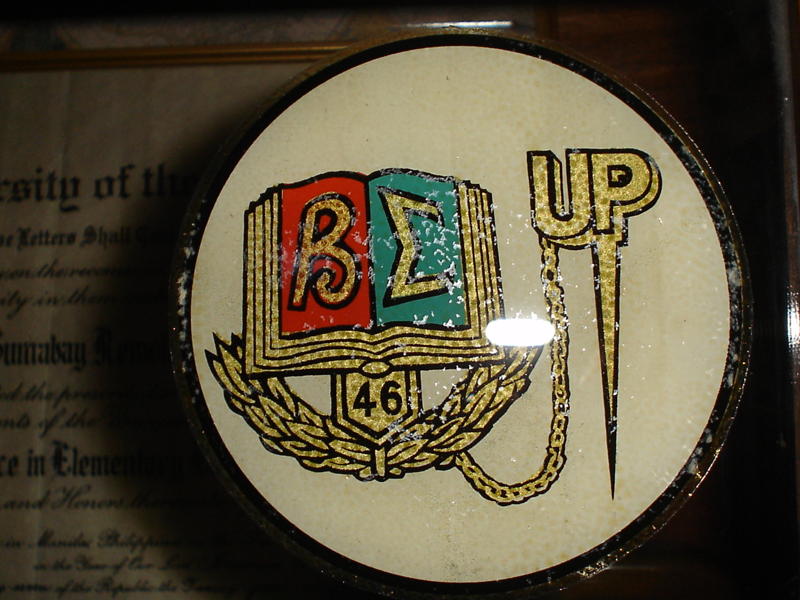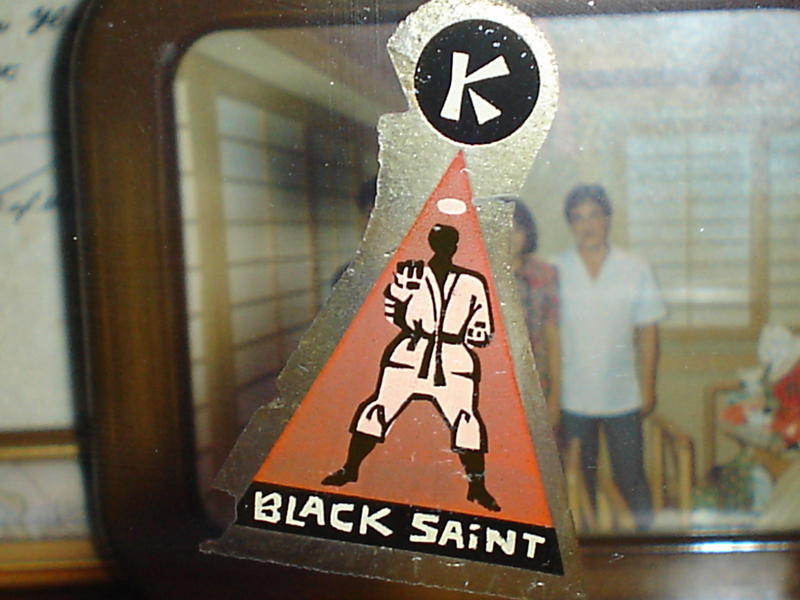 *** These came from Ike Araneta'71 from Palo Alto, California.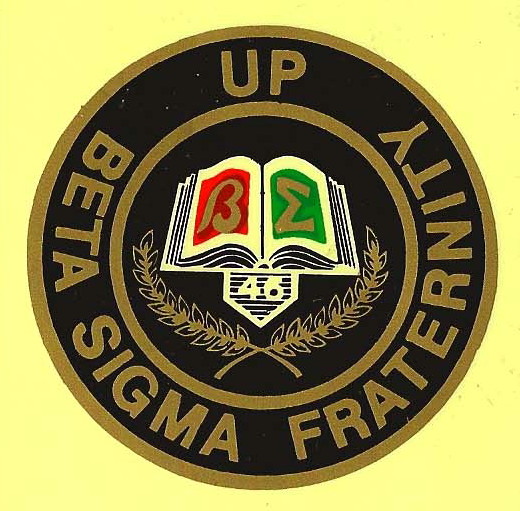 *** These came from Boygee Ganza'62 from Toronto, Ontario, Canada.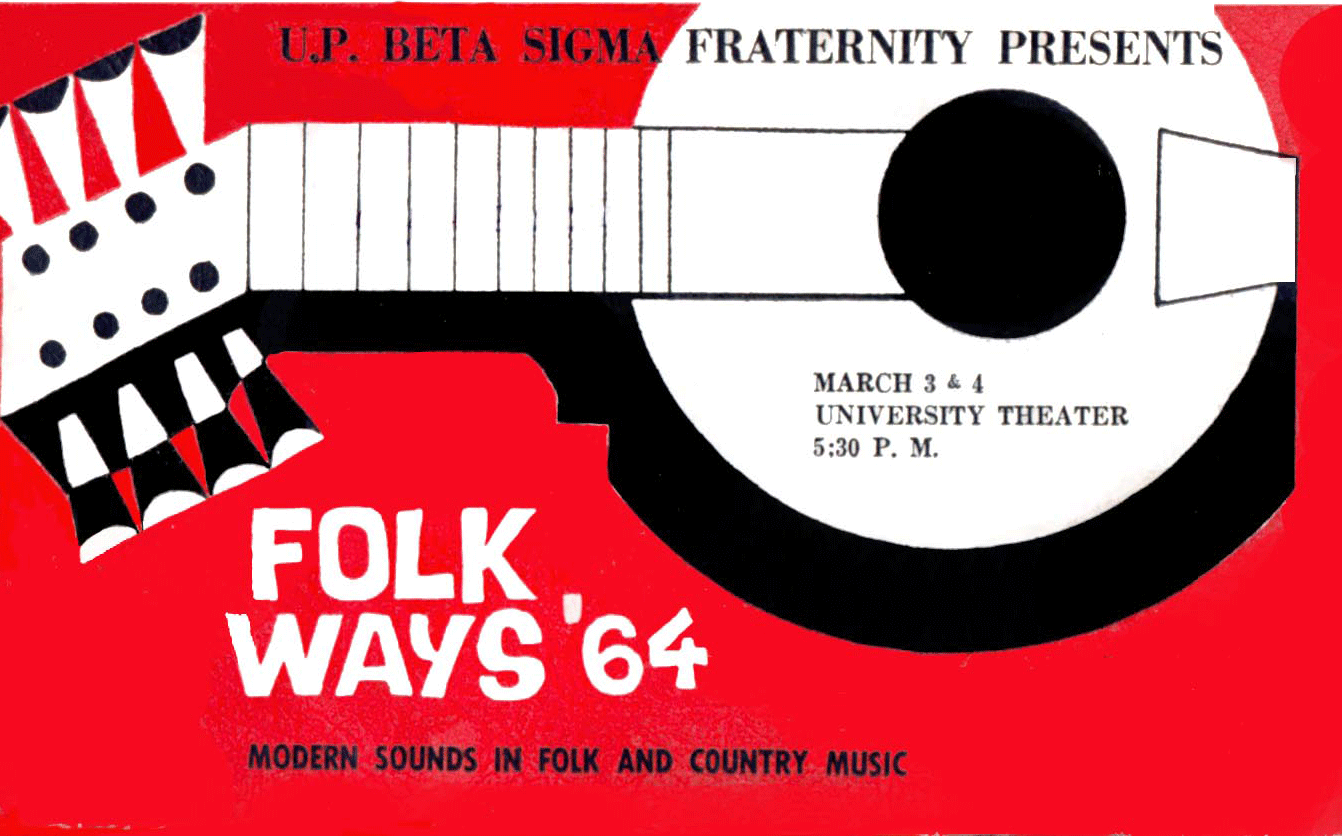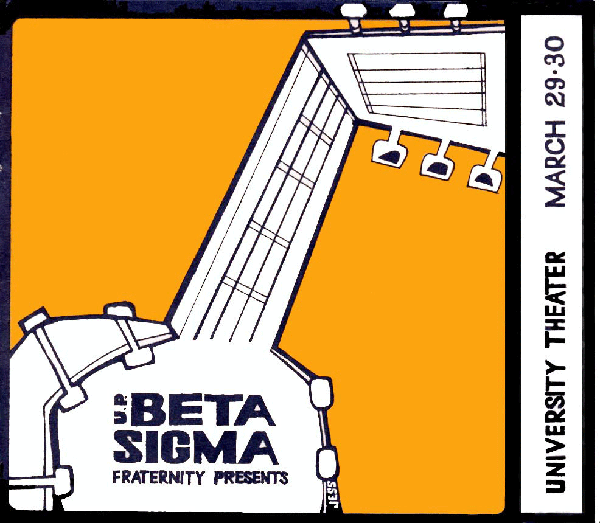 More Folkways, etc.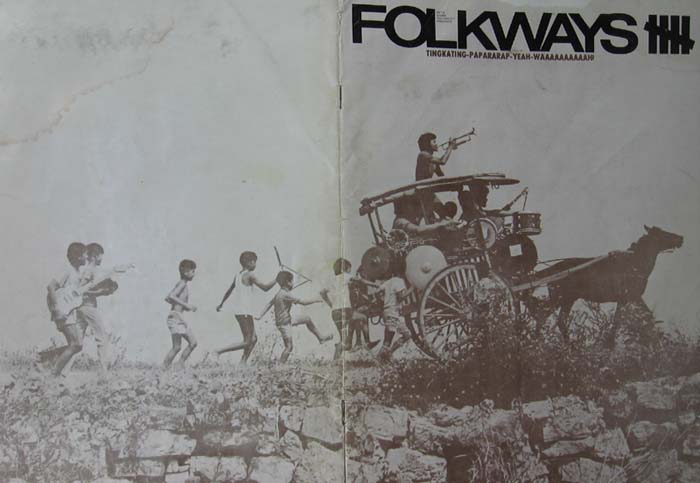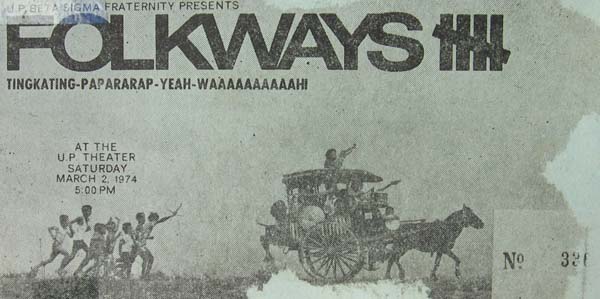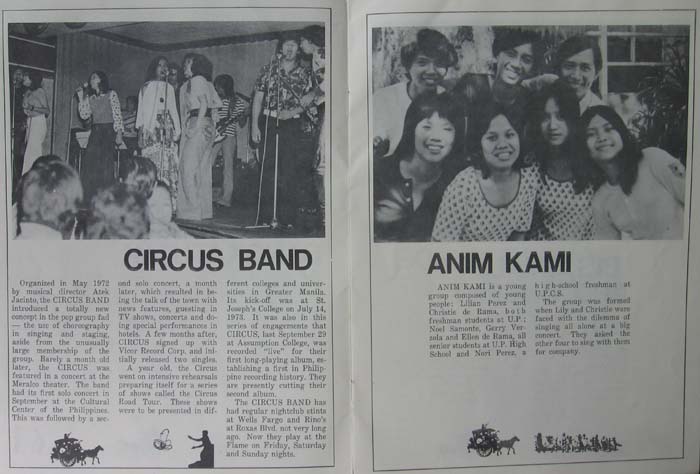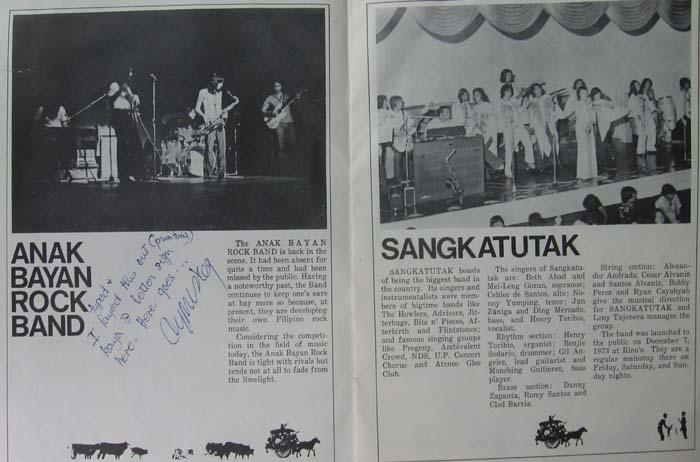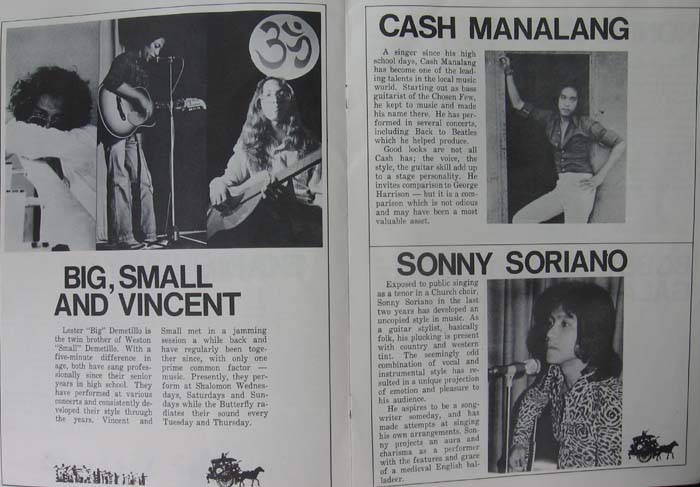 *** This seal was contributed by Wally Rodriguez'63 from New York.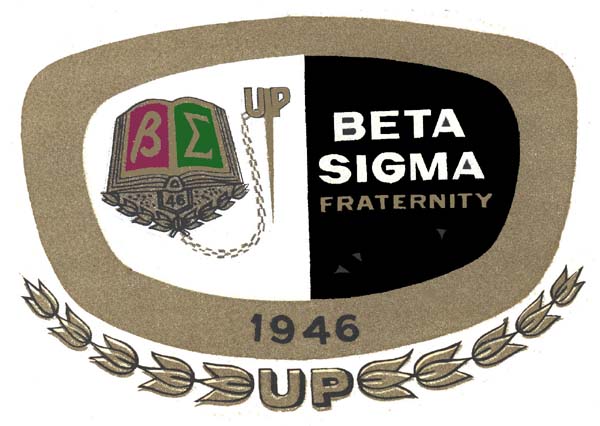 *** These came from Norman Bituin'65 of Diamond Bar, California.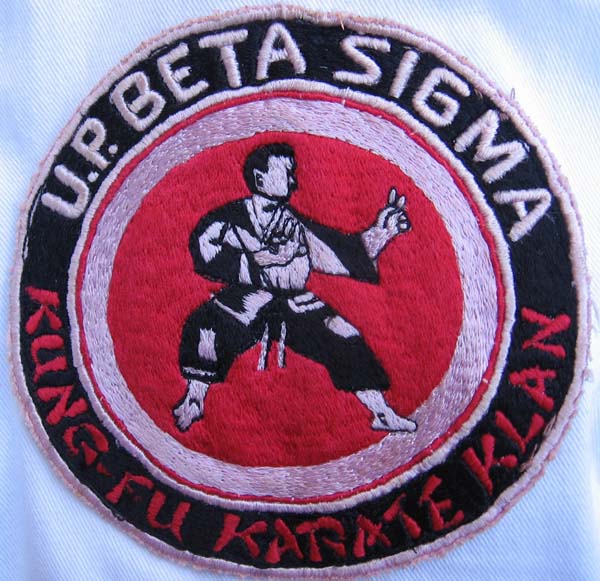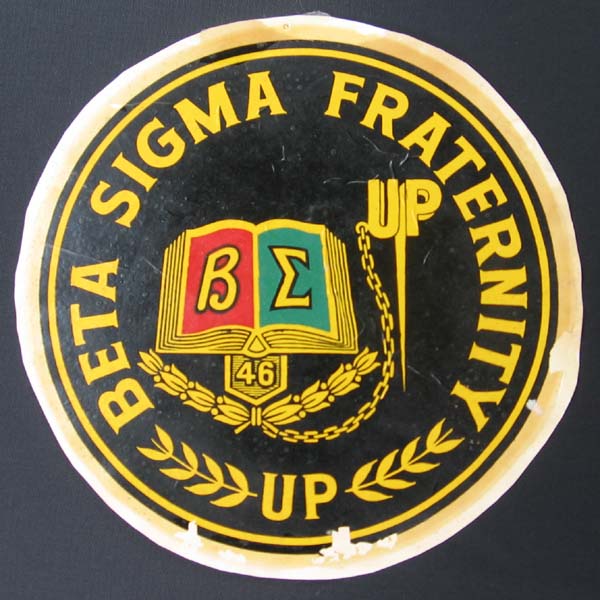 "My UP Beta Sigma uniform karate patch" "My favorite sticker - had it in my car's back window"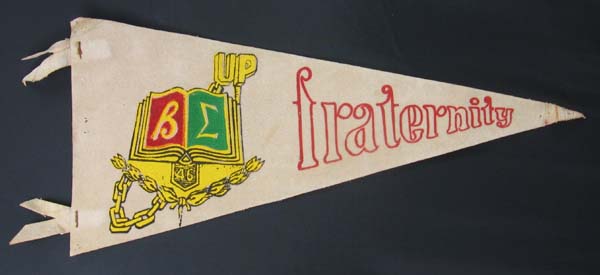 UP Beta Sigma pennant, 1966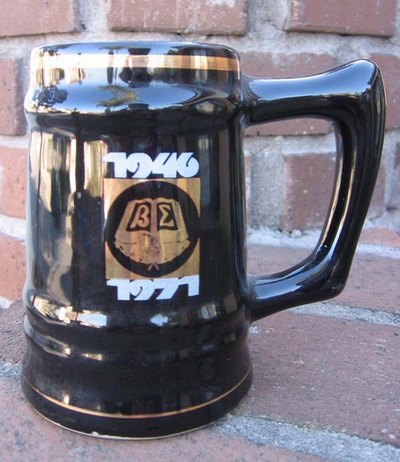 Silver Anniversary 1971 mug

Silver Anniversary 1971 decal

Silver Anniversary 1971 pennant (if only the paddle the masters used were this small and soft)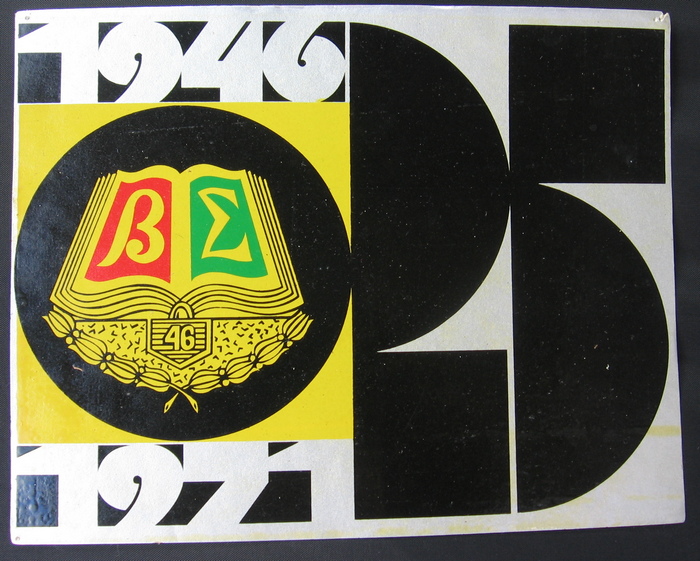 Silver Anniversary 1971 decal