Betan Memory Lane II
(to contribute, email photos with comments/captions to: ollie@upbsf.com, nmbituin@msn.com)
This picture was sent by Rolly Reyes'66 (shared by Egay Aguilar) from RP.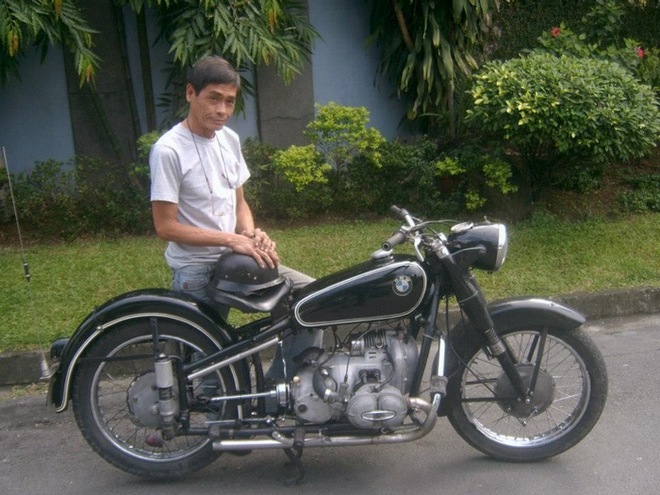 Happy birthday to inaanak, Mel de Santos.... from ninong RGR'66
This picture was posted at Facebook by Benild Pires'64 from Victoria, B.C.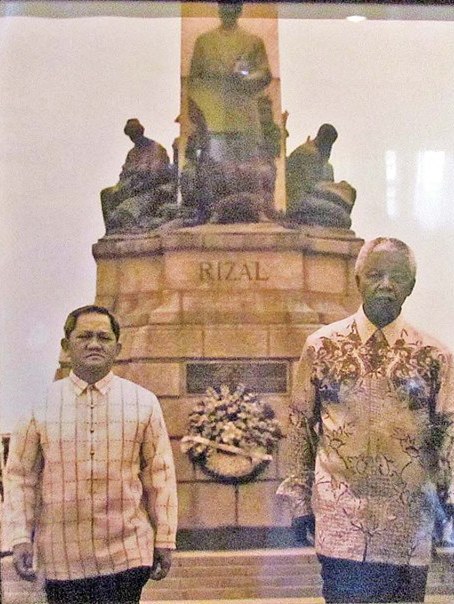 Brod Vic Ramos, when he was Secretary of Environment and National Resources, accompanied
South Africa President Nelson Mandela to the Rizal Memorial in Manila. A treasured memory for our stalwart brod!
These pictures are from Orly Magistrado'64 in Mission Viejo, CA.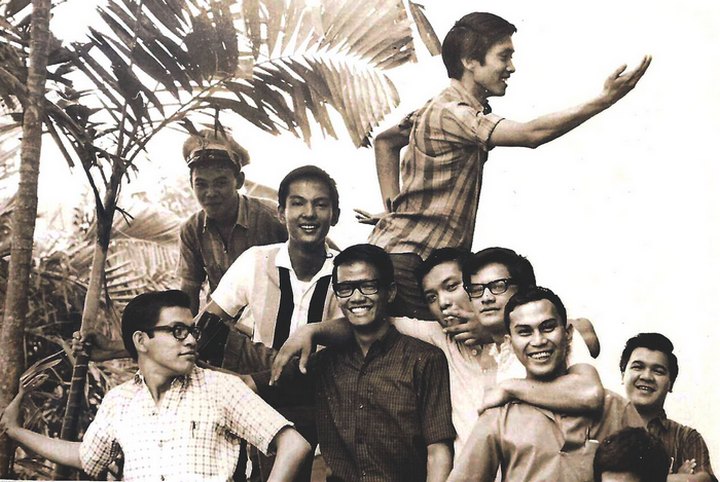 Diliman Tambayan
Front row: Ding Cavestany'65, Joe Agulto'63, Bogs Cabanatan'65, Edwin Moscoso'65,
Boya Macandog'62, Pete Hernandez'64.
Back row: Eddie Rafols (nee Chu Te)'66, Rudy Soliman'66, Orly Magistrado'64.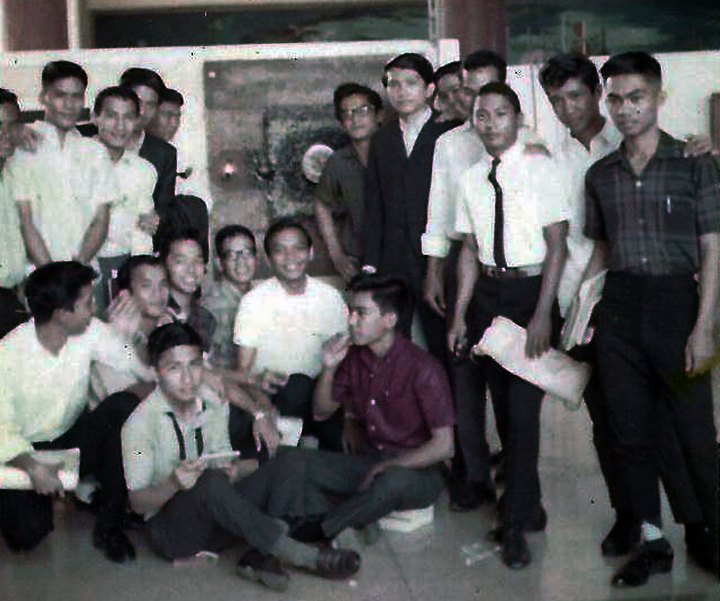 AS Lobby
Standing, l-r: Ernie Castillo'64, Larry Tumaneng'65, Tony Senga'65, Jun Leyco'65, Raul Lopez'64, Edwin Moscoso'65,
Orly Magistrado'64, ?, Boya Macandog'62, Pol Moral'65, Rolly Roderos'63, Ed Baldoria'65.
Seated, l-r: Bart Gacad'64, Rene Padilla'65, Joey Tolentino'64, Danny Galoso'65, Ding Cavestany'65,
Wally Rodriguez'63, Romy Cucio'64.

This picture was sent by Rolly Reyes'66 from RP.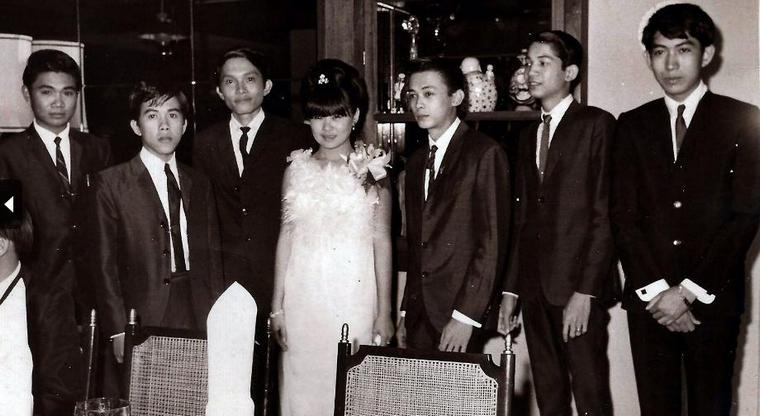 UP College of Fine Arts brods and friends at debut of Ms. Monserrat King - circa 60's
l-r: Raul Lopez'64, Nick Ricio, Orly Magistrado'64, Ms. Monsy King, Tito de Santos'63, Danny Santos and Rolly Reyes'66.
This picture was sent by Ike Araneta'71 from Palo Alto, CA.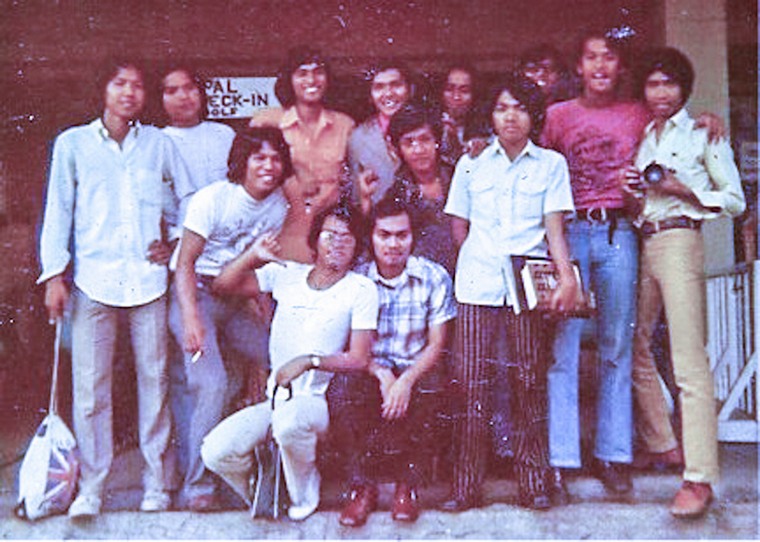 At the UP Diliman Gym right before Walt Navarro left for the US, 1972
Standing: Ike Araneta, Babes Galoso, Pongklinks Alvarez, Bobby Manansala, Walter Navarro,
Bobby Pascual, Mike Cruz, Cedric Gloria, Dodo Rabara, Bernie Bantegui, El Rada.
Sitting: Jojo Lorenzo, Chaks Baldoria.
These pictures were sent by Rey Bello'69 from RP.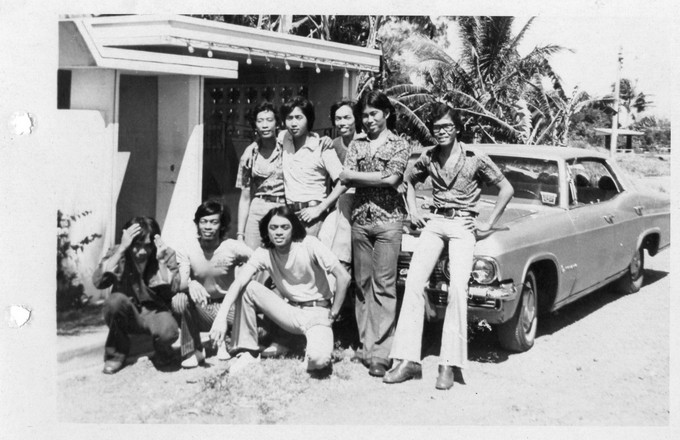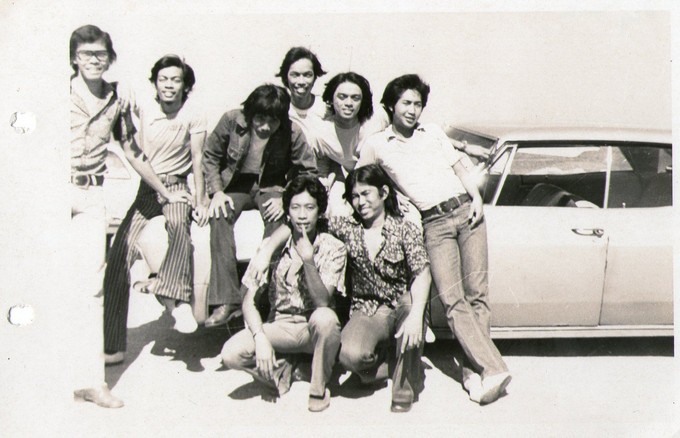 The brods in the fotos are Ernie Igot, Ed Paz, Rey Carandang, Rene de Grano, Rod Reyes, Jorge Sales, Rey Bello
and 1 more brod whose name I forgot. The 2 fotos were taken at our house in Bacoor, Cavite, sometime in 1973?
Pls. correct me if the year is wrong. In the background was my old but reliable getaway 1965 Chevy Impala car,
a silent witness to a many close encounters during those years.