Oplan Tumba
In Commemoration of International Human Rights Day.
A large-scale oil, 8ft. x 37.5ft., done in 2007 depicting forced disappearances and extra judicial killings.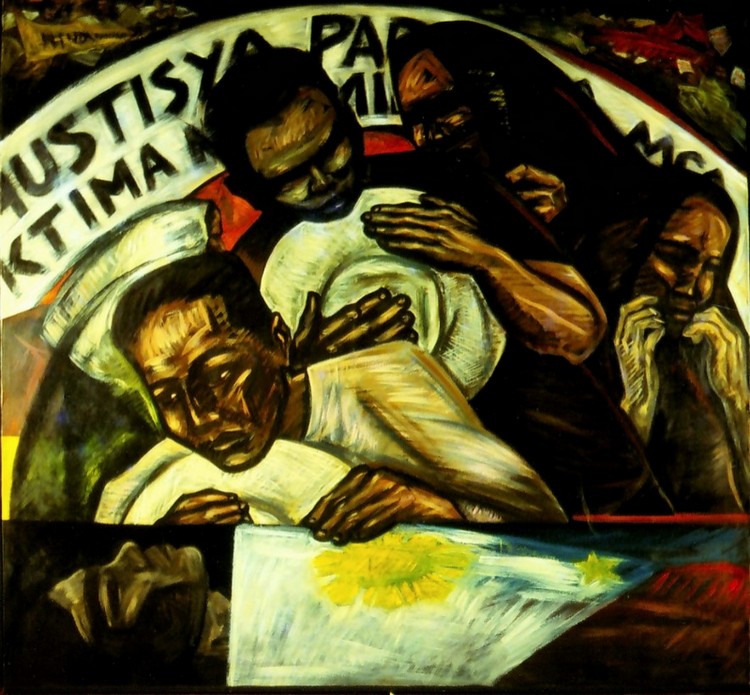 Alay sa Mga Bagong Bayani
A painting of mine, 45" x 50". A hero's burial for Marcos anytime, anywhere is an insult to real heroes.
Mga Pinalayang Ispiritu
An oil done in 1992 and measures 32.25" x 35". Maligayang Pasko ng Pagkabuhay!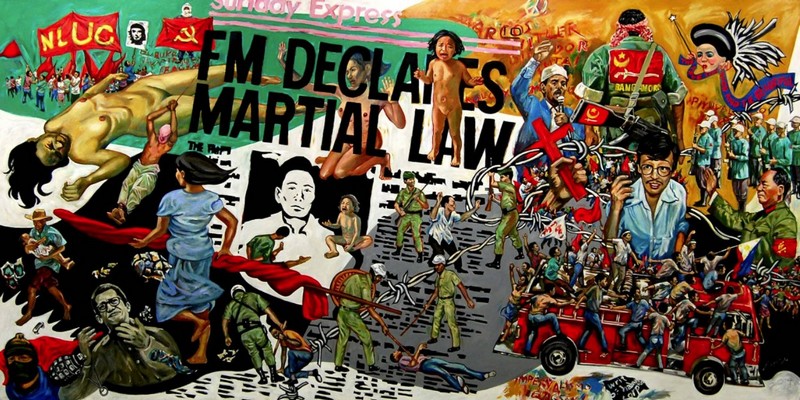 My 2' x 4' oil study of a 6' x 12' mural depicting the 60's First Quarter Storm leading to the declaration of Martial Law.
Ang obra ay kasama sa isang permanenteng exhibit na pinamagatang "History in Art",
sa Gateway Gallery, 5th flr. Araneta Center, Cubao, Q.C.
.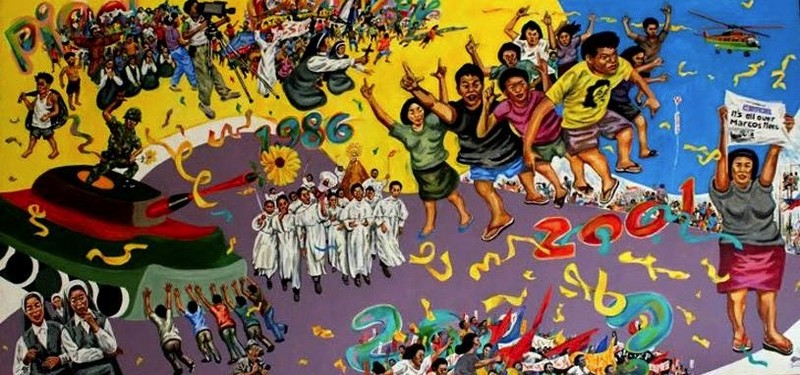 People Power at Edsa
My depiction of "People Power at EDSA" is one of the ten murals by ten painters commissioned by the
Quezon City government for its Diamond Jubilee commemorating the city's 75th anniversary.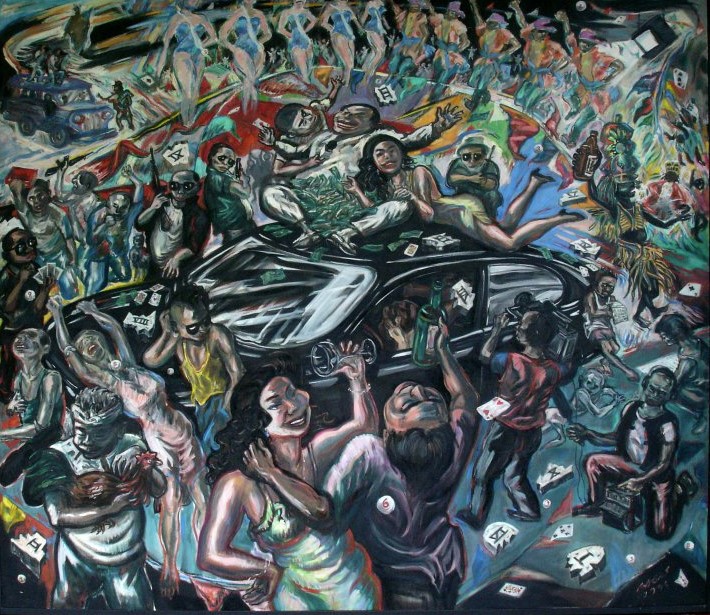 Mga Dios-diosan
5.25ft. x 6ft. oil done in 1994. This Arts Month, let artists be told that art can also be an idol.
There's nothing we can create apart from God's own creation.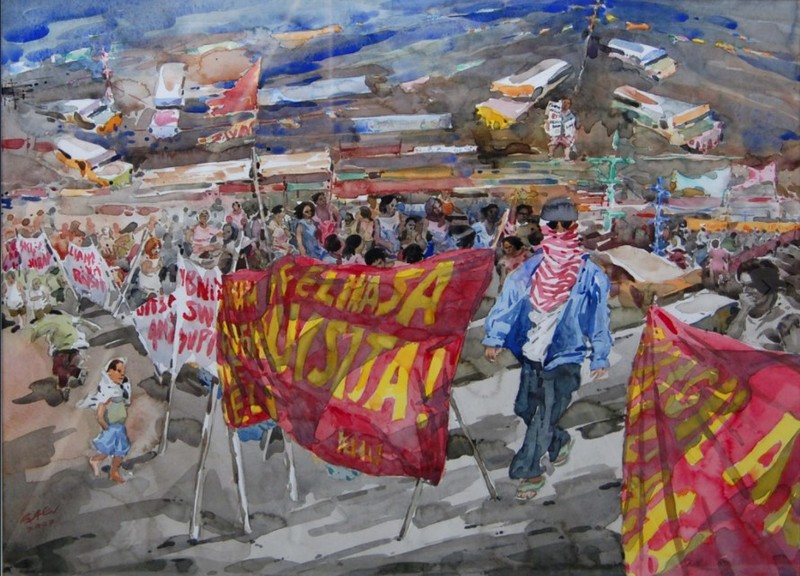 Piket
My watercolor piece entitled, "Piket" at Kulay sa Tubig Annual Watercolor Competition 2012.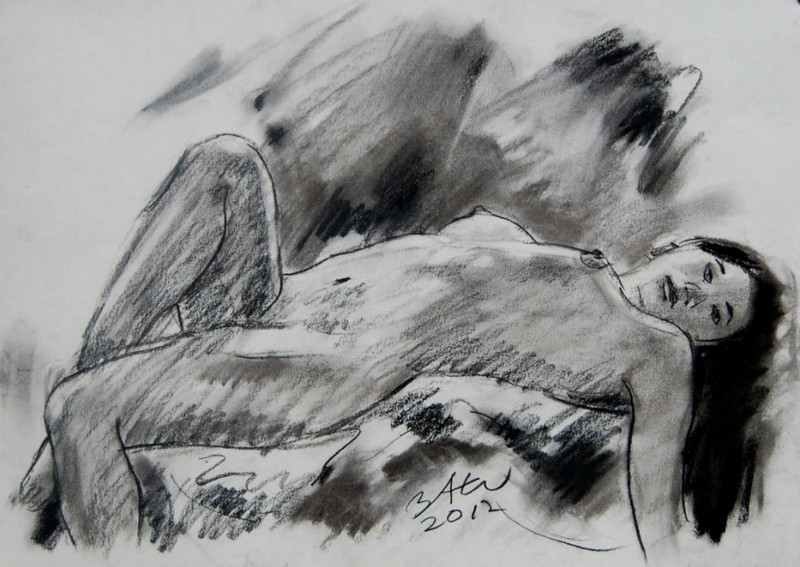 A nude sketch of mine -- in search of content in art that is not necessarily social, 2012.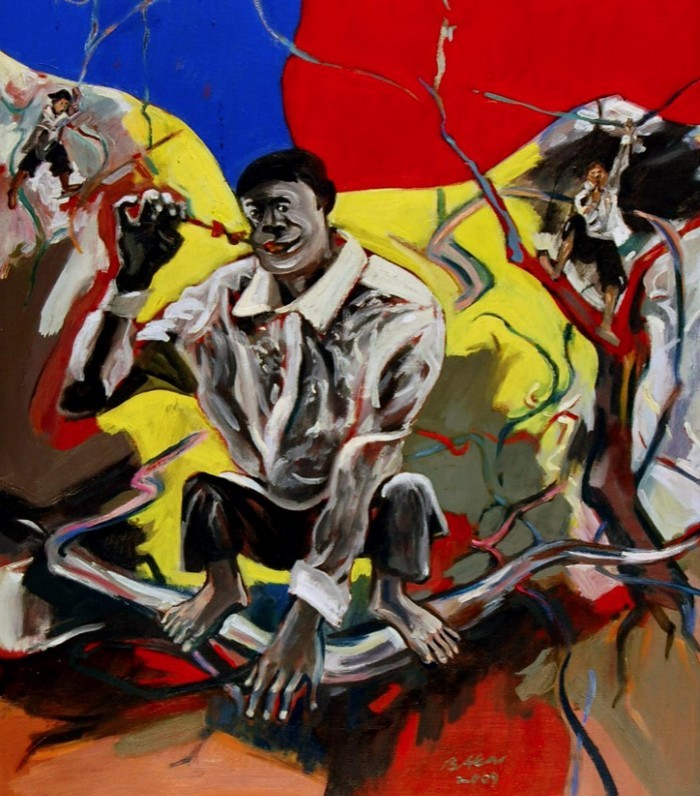 Pork Eating Cong, 2013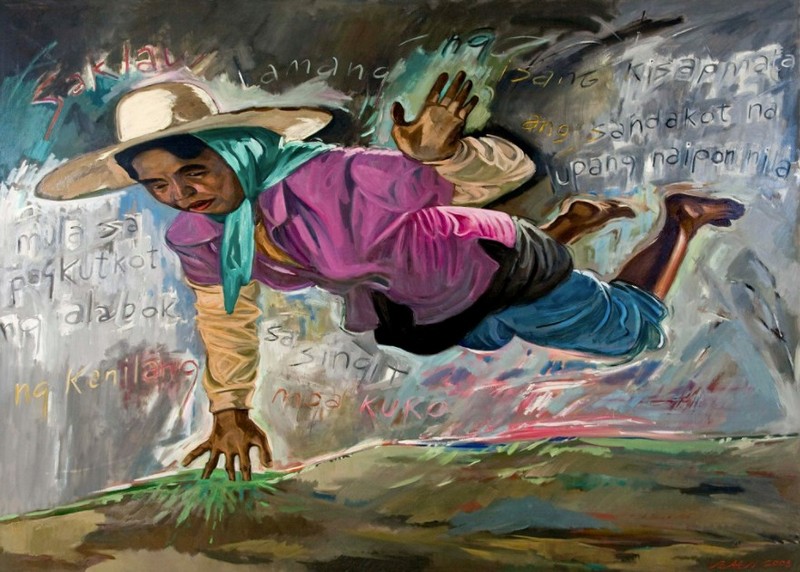 Asan Ang Promis Land?, 2013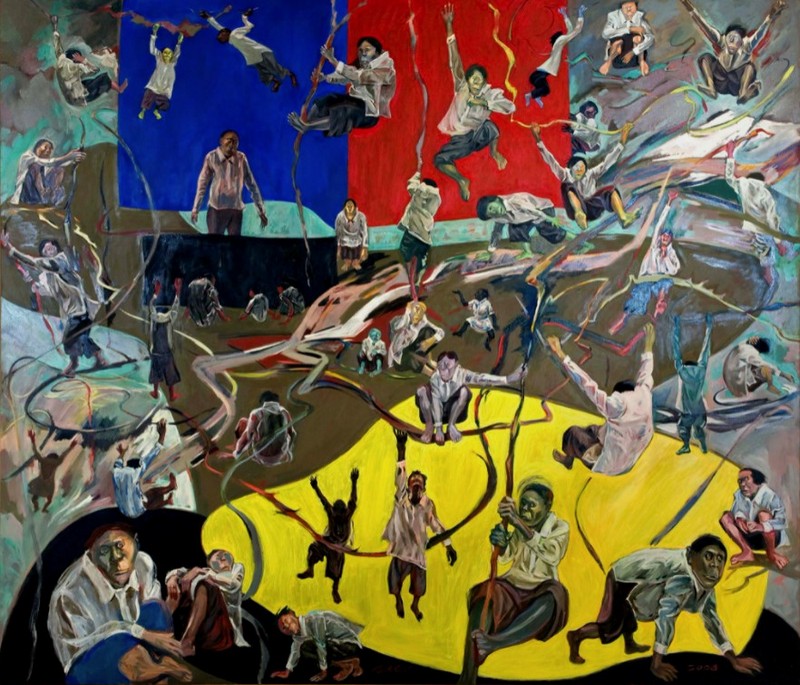 Baboons in Session, 6' x 7', 2013
When baboons converge like wise humans they look adorable innocents. That convergence is called congress.
When our congressmen convene they are like mischievous baboons.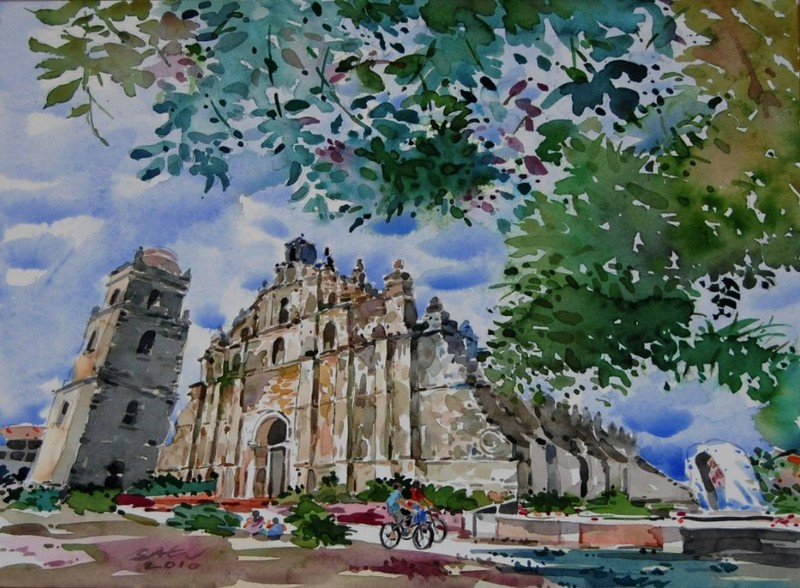 Paoay Church
Watercolor, 2014.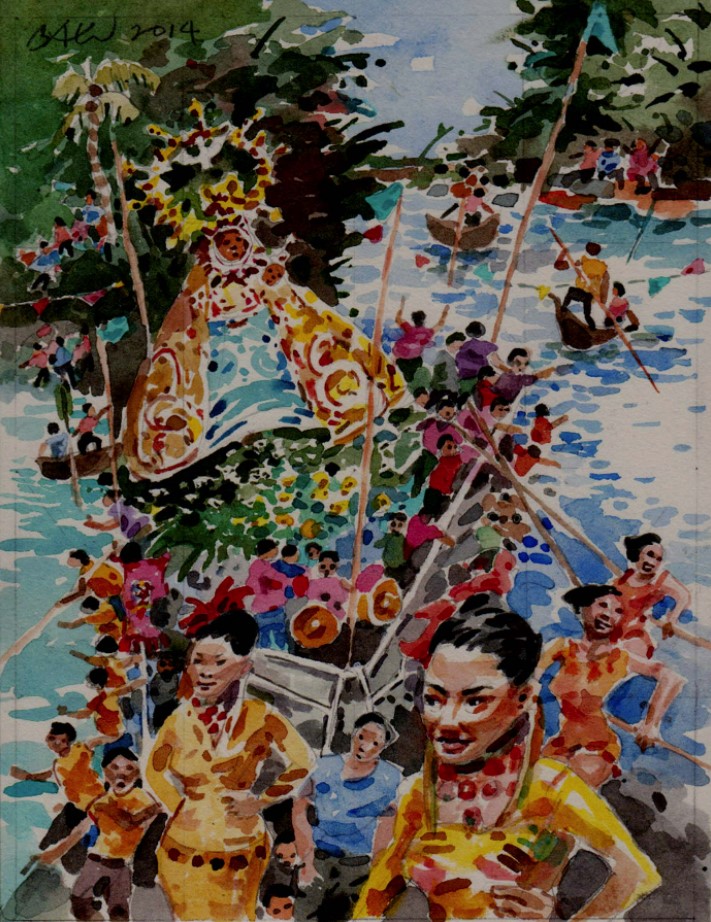 Penafrancia
Artwork for the cover of the September 2014 issue of The Modern Teacher.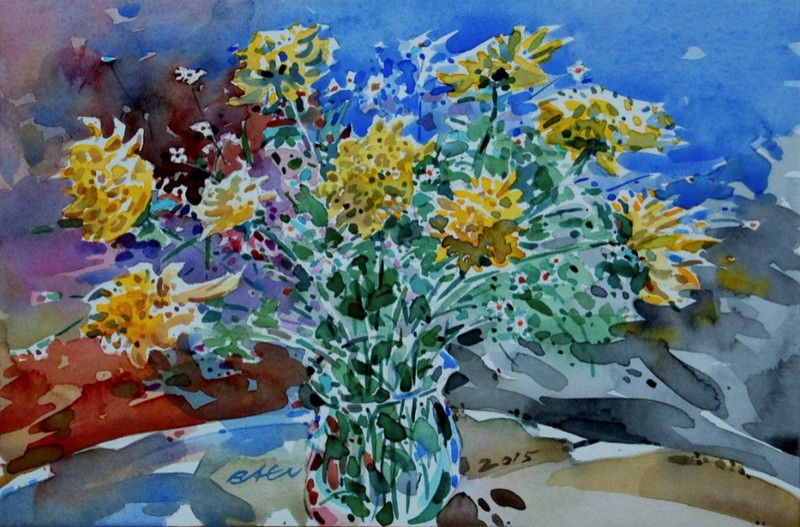 HAPPY NEW YEAR TO ALL, 2016! But with Christ we can have a new heart and a new spirit anytime of the year!
"Therefore if any man be in Christ, he is a new creature: old things are passed away; behold, all things are become new." (2Cor. 5:17)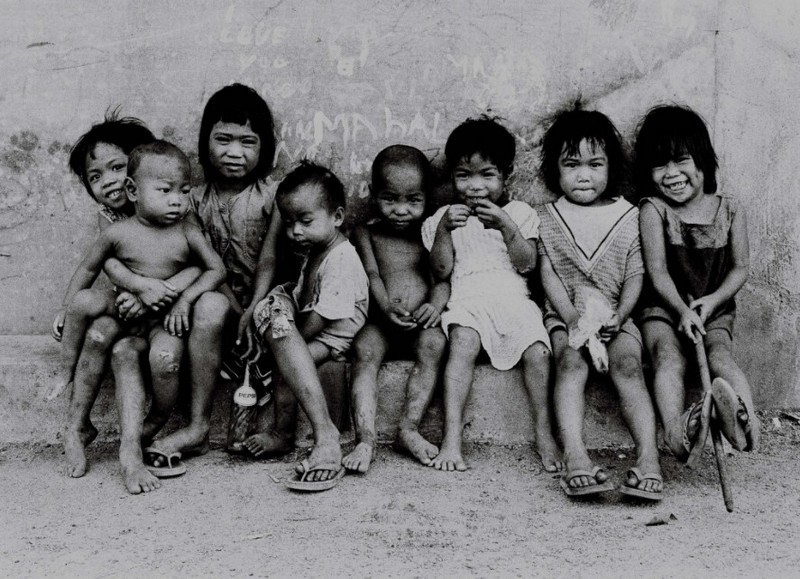 "Mga Adorno ng Binondo", 1974 First Prize, Art Association of the Philippines Photo Contest
I had always desired to win first prize in the Art Association of the Philippines
painting competitions but won it instead in its 1974 photo competition.