Brod Dr. Pete Gatbonton had a stroke and the Los Angeles brods and wives wasted no time in bringing their good cheer to Las Vegas. Pete had retired from his veterinary practice in the LA suburb of La Palma and moved with his wife Josie and sons Ulysses and Archie some eleven years ago to this booming tourist destination city. Pete was the GP of the UP Beta Sigma Fraternity Southern California Chapter in 1994-1995.
Judging from Brod Pete's response to his visitors' words of comfort and touches of encouragement, Josie and everybody have become very upbeat on Pete's recovery. When asked by the brods and wives to squeeze, Pete's hand pressure felt firm and strong. His eyes communicated that he was there with them. After taking their turns in talking to and assuring Brod Pete and Josie at the Intensive Care Unit of University Medical Center of their continued support and prayers, the SoCal Betan wellwishers drove back to Los Angeles more hopeful and lighthearted than before. And for good measure since Josie has promised to come with Pete at the 12th Induction and Fraternity Ball of the UP SoCal Chapter in September 2006. Look out and beware of Pete at the GPs' Waltz! In the meantime, keep your prayers coming for his speedy recovery.
Brod Pete Gatbonton's home address is 7020 English Mist Circle, Las Vegas, NV 89128 with home tel# 702-256-4295. Their email address is 'ulyarc162141@yahoo.com'.
(NMB / 2-13-2006)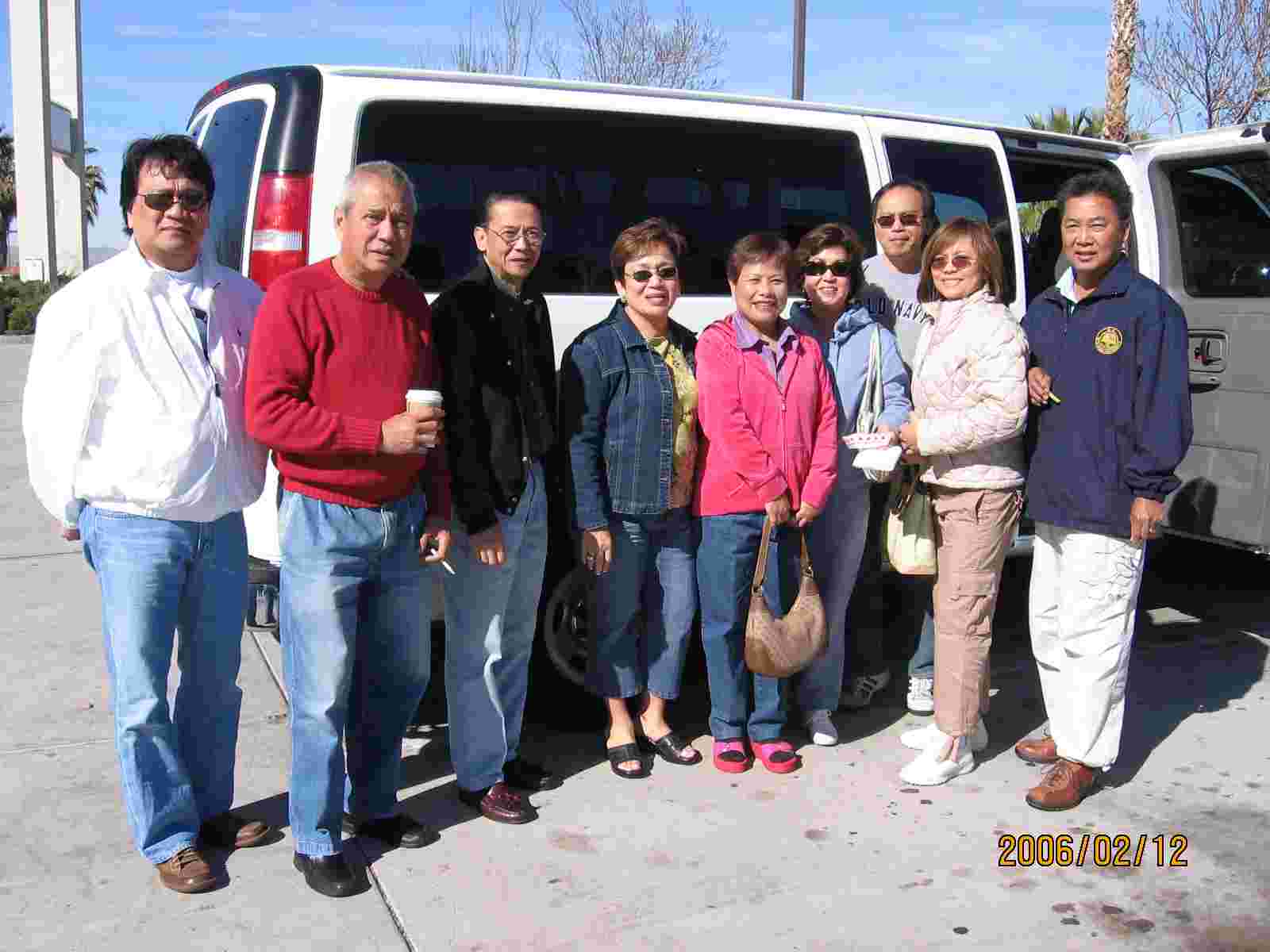 The UP Betans pose in front of their 15-seater rental van... on to cheer Brod Pete and Josie !!
In the process, they discovered they had cheered themselves as well.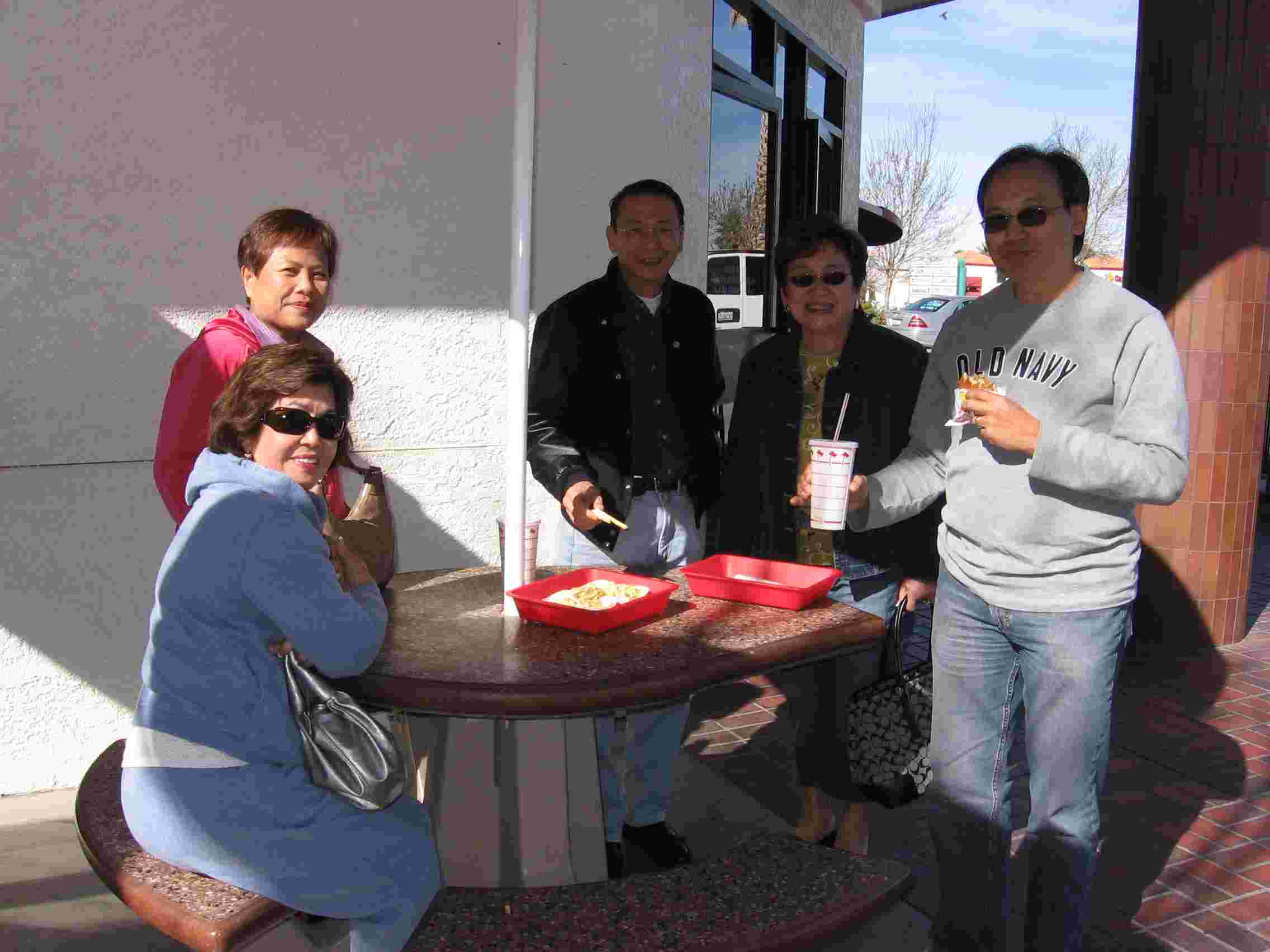 Taking a breakfast break at In-N-Out Burger at Barstow, California.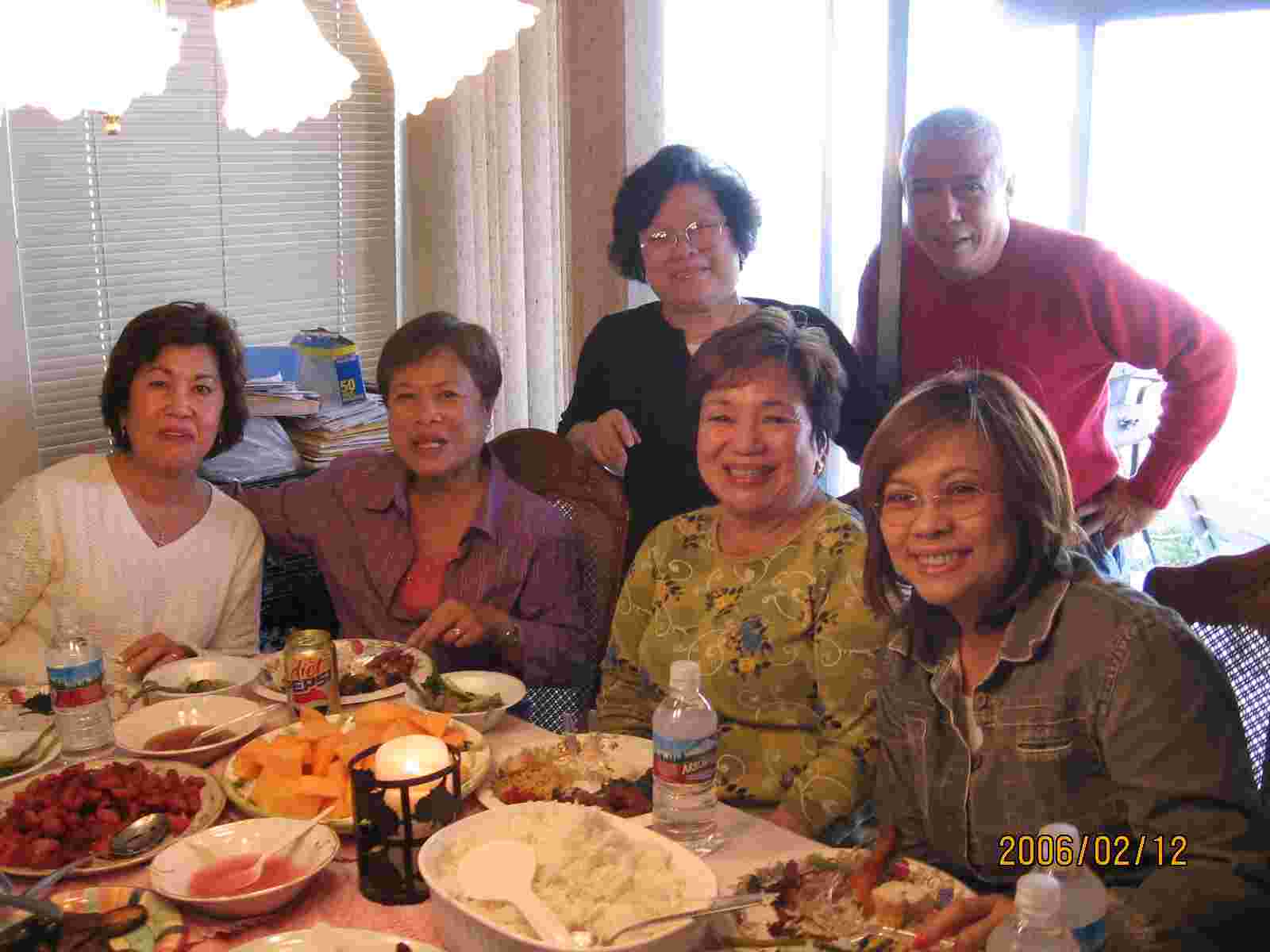 Lunch at Pete's with EvelynC, RexieE, ChitT, EvaR; and standing wife JosieG and NonoyB.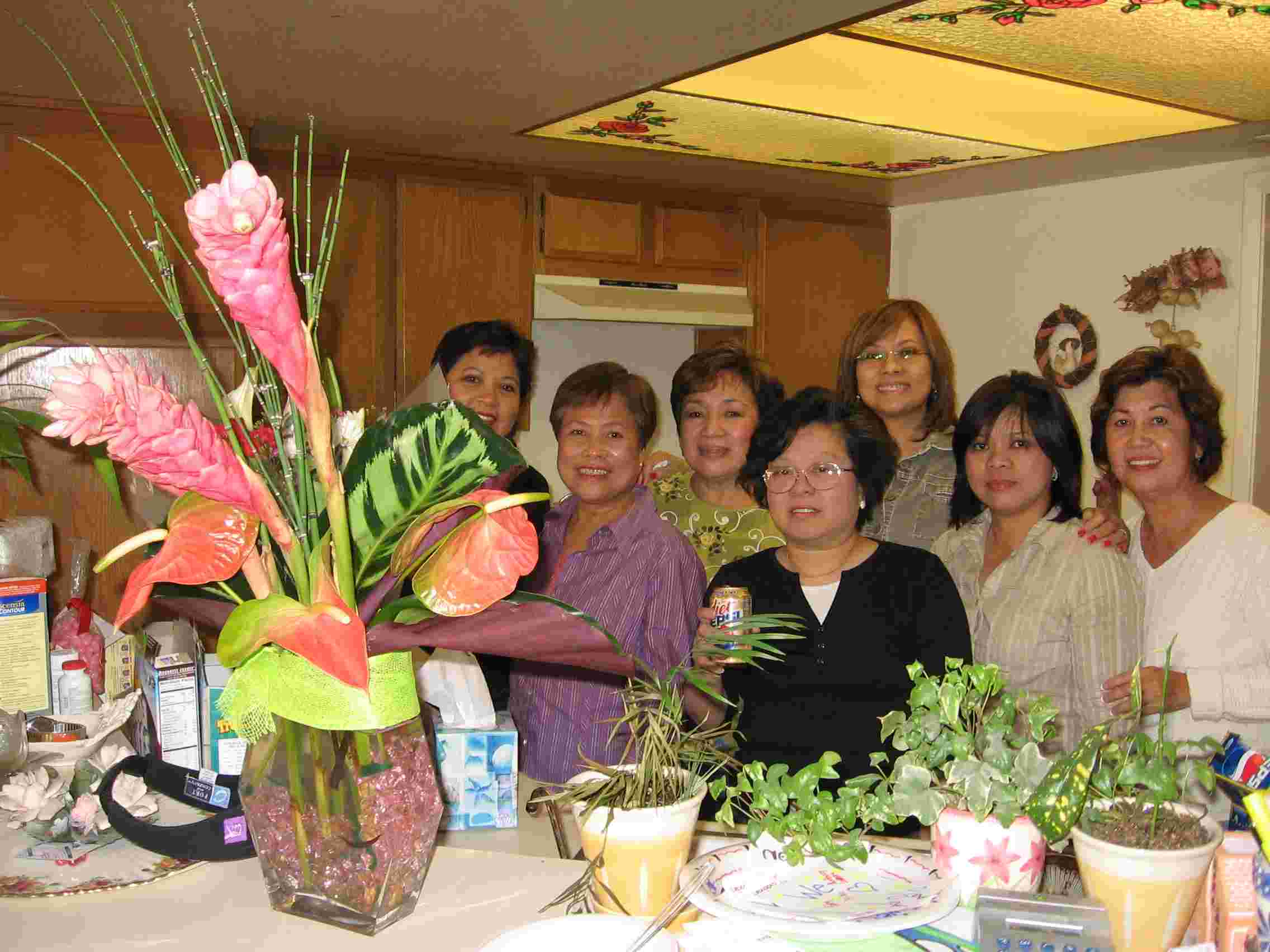 A beautiful floral arrangement courtesy of Viching (who else) and Tito de Santos.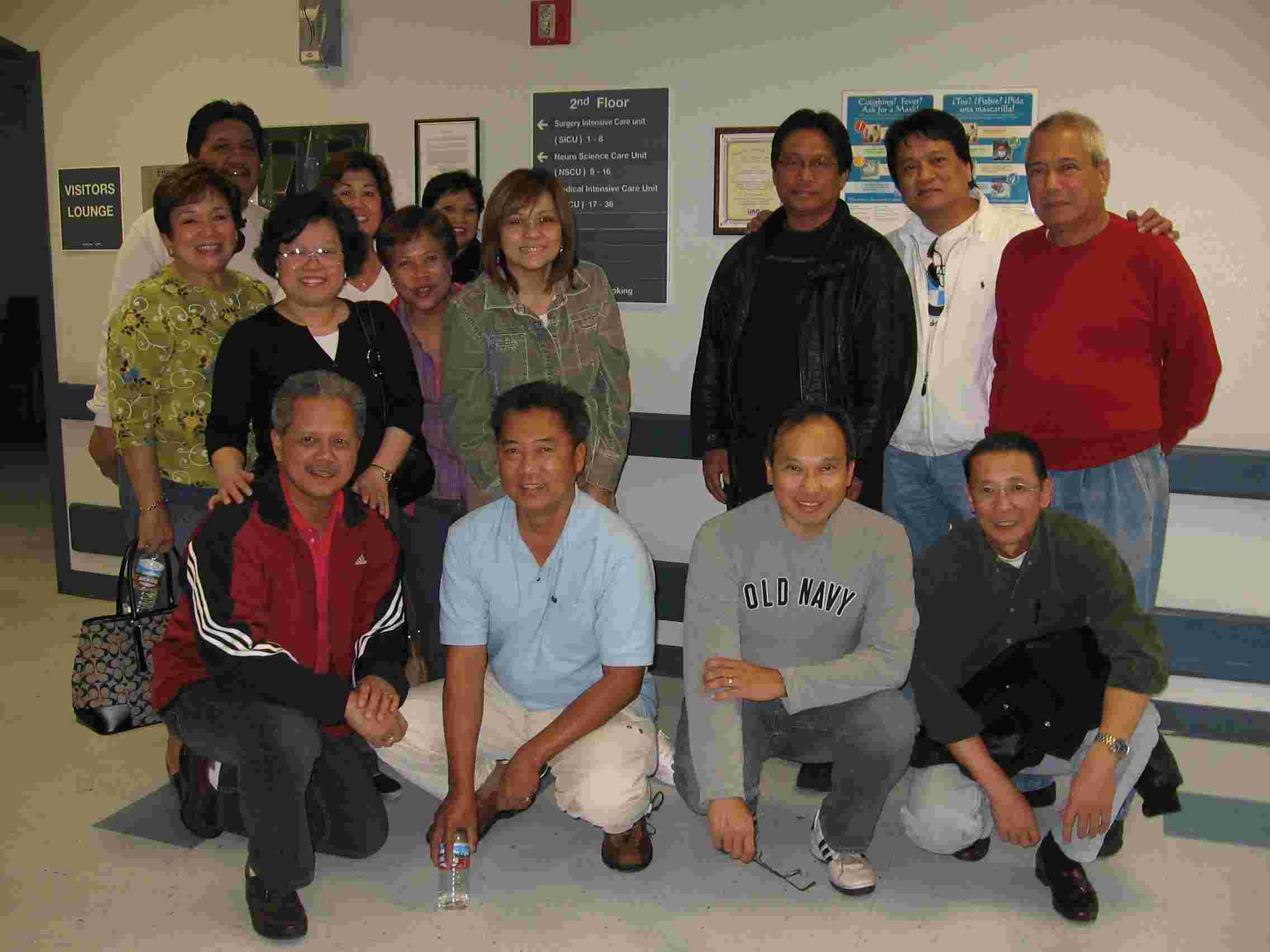 At University Medical Center, kneeling: Norman Bituin, Carling Taguinod, Ago Romero,
Tito de Santos; standing: Chit Taguinod, Jun Valenzuela, Josie Gatbonton, Evelyn Cornelia,
Rexie Enrico, Susan Valenzuela, Eva Romero, Sonny Pagador, Aman Carolino, Nonoy Bautista.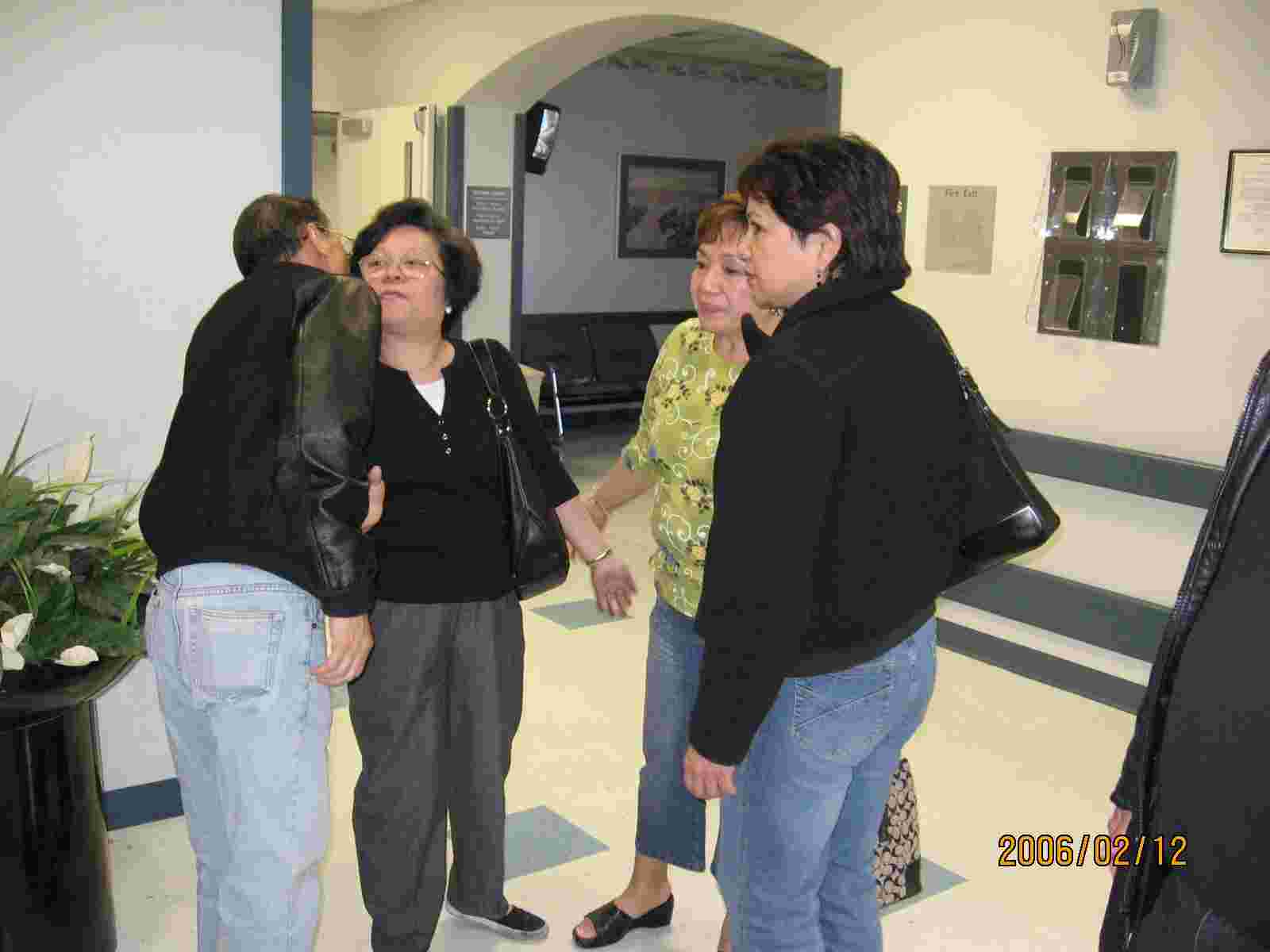 Saying goodbye... and see you at the LA Frat Ball in September, Pete and Josie!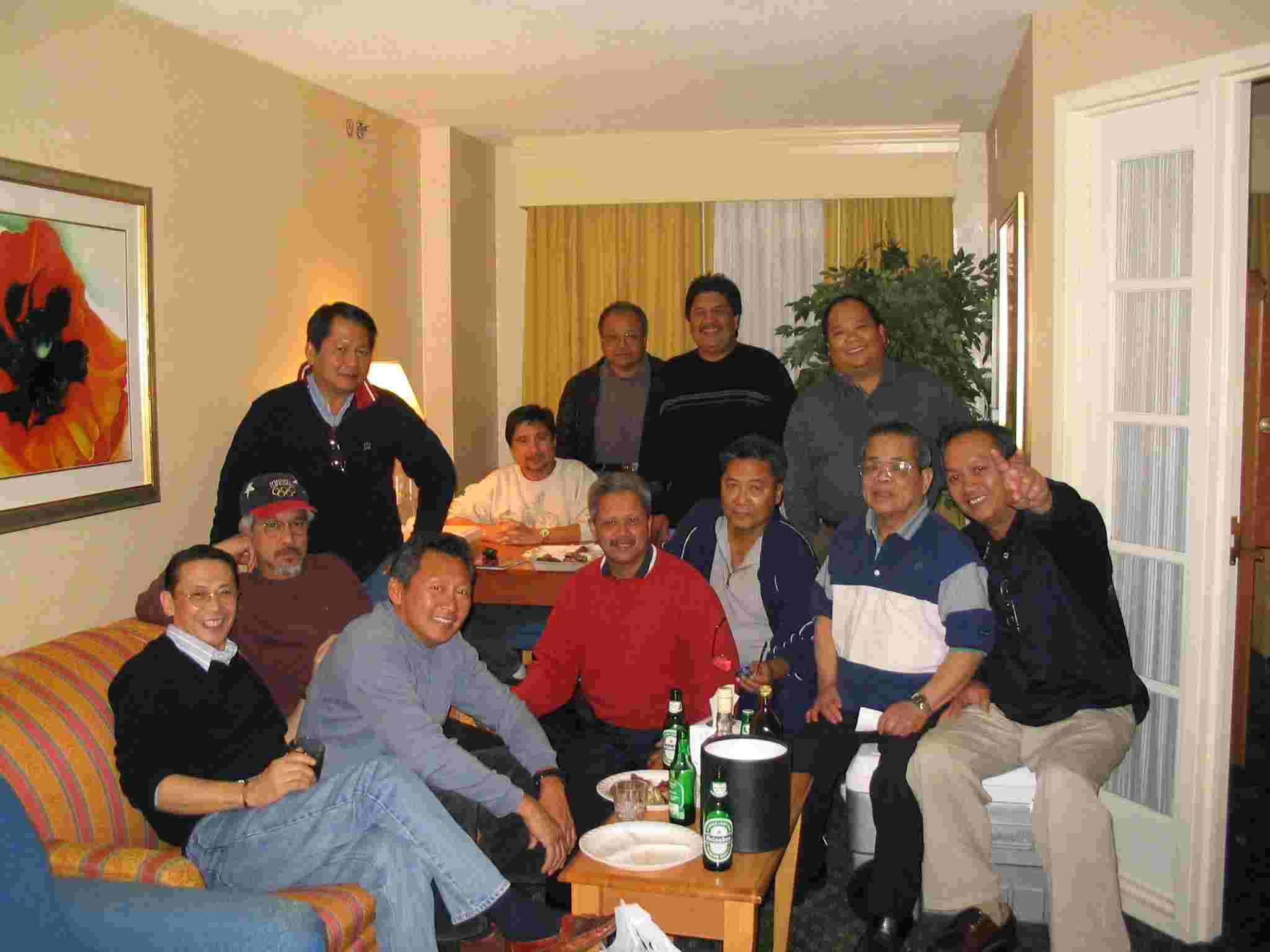 Brod Pete (sitting 2nd from right) visiting the UP Betans of SoCal in his old LA "hood" in Jan.2004.