UP President Emerlinda Roman arrives in California
by Norman Bituin UPD'65
The first woman president of UP, Dr. Emerlinda Roman, is on her first US swing to brief the alumni of the current state of affairs at the university. She is also promoting the centennial celebration of UP in 2008, and is inviting the alumni to visit the homeland and the alma mater on this 100th year of UP's founding. Emer is well-known and respected by the UP Betans in SoCal as she and her husband, Brod Pat Roman UPLB'64, had visited the LA area many times in the past. Emer was a fraternity sweetheart of UP Betas Sigma in Los Banos, Laguna in her college days. Pat was a 2-time GP of UP Beta Sigma Los Banos, and is a succesful investor-manager at the Capitol Hills Golf Club in Quezon City.
The UP Beta Sigma Fraternity, Southern California Chapter had a dinner reception with the UP president at Panda Inn Restaurant on Oct. 13, which was followed by an open forum. In 1991, when she was appointed the UP Diliman chancellor, the SoCal chapter had a reception for her as well. On Oct. 15, Emer was the guest speaker at the induction ball/dinner-dance of the UP Alumni Association of Greater Los Angeles at Sheraton Hotel in Cerritos, California. The president-elect of the UPAAGLA is Brod Dr. Frank Mamaril, UPLB"56. The UP president travels next week to San Francisco for the induction of the UP Alumni Association there, where the president-elect is also a Betan, Dr. Manuel Gaspay UPD'68.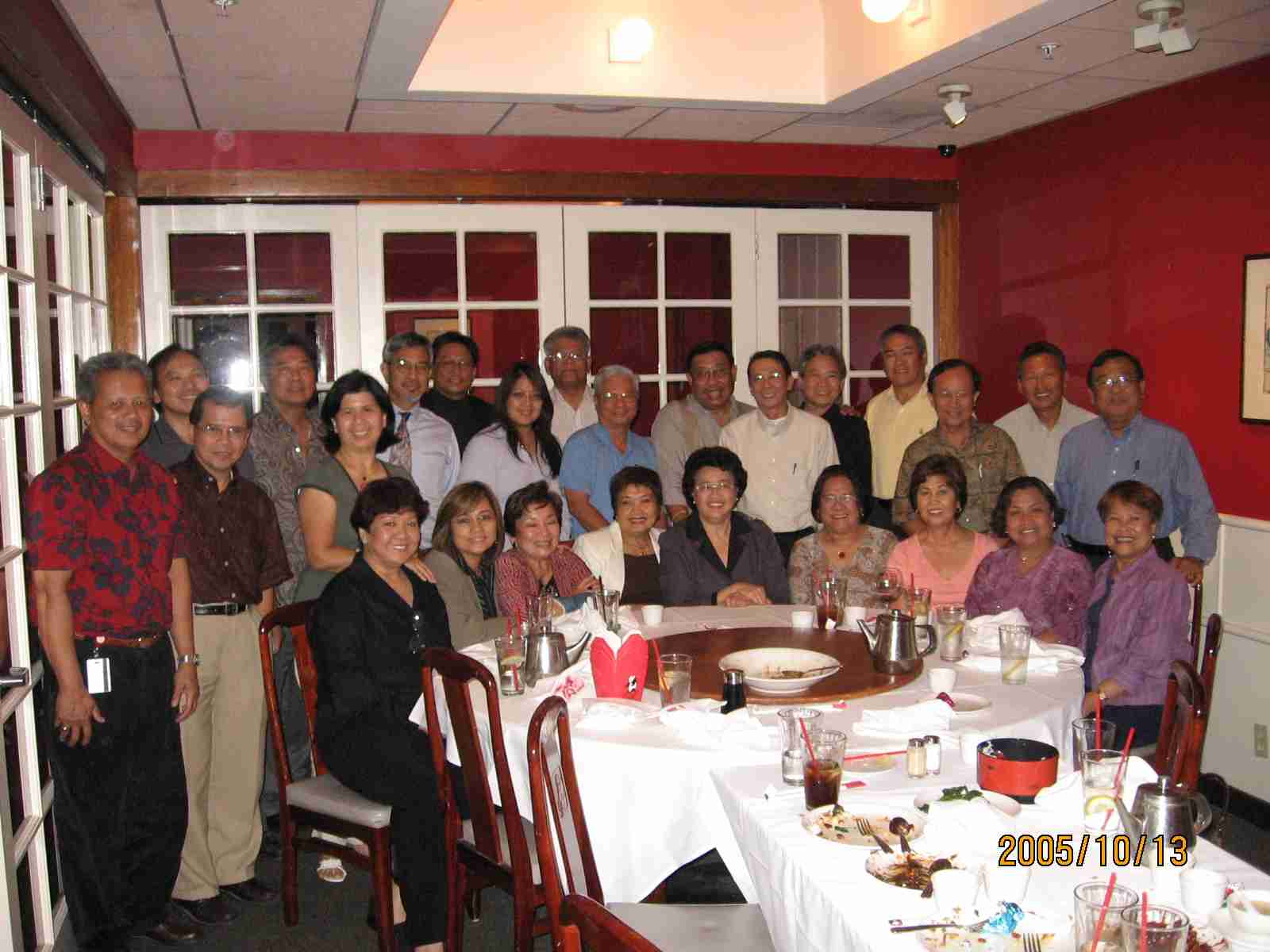 Dinner reception for UP Pres. Emer Roman (sitting center) by UP Betans SoCal. UPAAGLA president-elect Brod Dr. Frank Mamaril, UPLB'56, is standing third from right.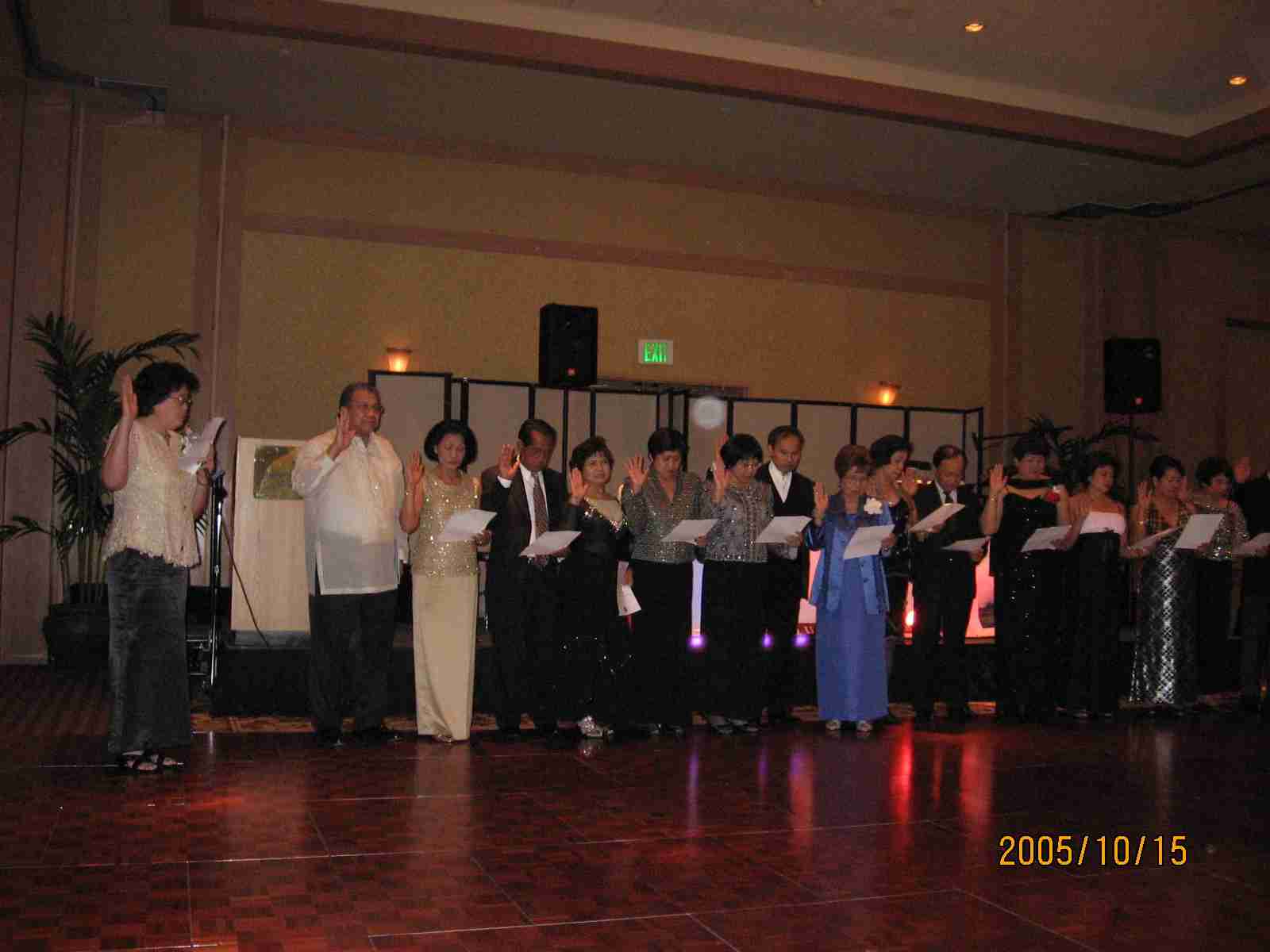 UP Pres. Emer Roman inducts UPAAGLAA officers at Sheraton Hotel.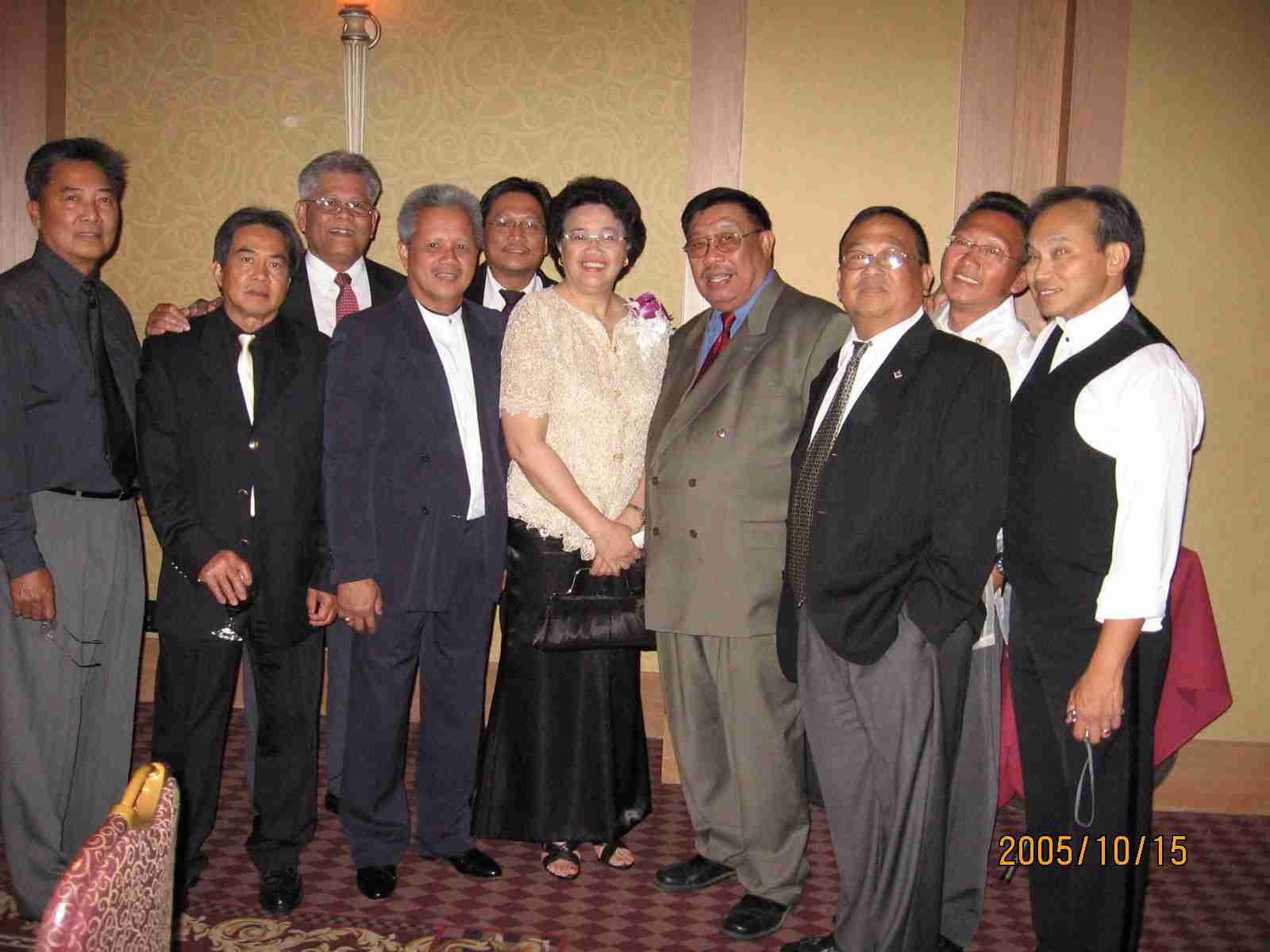 The UP President with brods: Carling Taguinod'57, Elmor Villanueva'65, Pat Escalante'56, Norman Bituin'65, Sonny Pagador'76, Emer Roman, Hermie San Luis'59, Mando Enrico'63, Ed Rivera'68, Ago Romero'68.