1st Batch - DNT Training for Brods
rbe73c
In March this year, a group of brods have decided to try what previously was "unthinkable" - study the art of healing, the TCM-way! Unthinkable, indeed, as these brods represent a group who in the past mastered the art of causing injury, breaking limbs, disfiguring faces, and rendering unconscious with swift moves, opponents who ( even just intend to) disrespect the U.P. Beta Sigma Fraternity! Disrespect may range from very petty reasons such as a girlfriend being just looked at, a snide comment perhaps intended for someone else, an elbow hitting a brod in the process of shooting the ball, sometimes just being plain drunk, to the "more noble" campus politics and at times even then-current national issues. There was even a brod who hated so much the pepsi logo being worn by a member of a campus fraternity, that he struck him w/o any provocation in front of the main library, then casually walked to our tambayan, and told the brods present, "O, brods, sinimulan ko na! Tapusin nyo lang at mamaya na ang flight ko pa-Davao!" This led to our Master-Brod Johnny Chiuten later in the evening to face 36 members of a rival frat in front of the College of Engineering, sending 25 to the infirmary while the rest scampered for safety!
Call it karma, yet it's something that's really good happening especially to the ageing brods, not to downplay the benefits it can provide to the whole family and countless others. So it was that Brods Jun Advincula '63, Chito Tapawan '72c, Joel Paredes '73d, Boboy Tenazas '74a, Butch Madarang '75, Raffy Hidalgo '86a, and Santi Llamorena '97 (w/ the special participation of Marissa Bondoc, the ever-pretty sis of Brods Rudi/Adel/Ting Oviedo) have to reactivate their gray-matter to memorize the various pressure points all over the body, and to actually locate these points as they took turns conducting DNT procedure to one another. It's really 30% memorization of the points, 30% actual location of the various points, and 40% knowing what to do and how to properly and effectively do it!
A DVD video has been created to help guide the brods in their own practice, as regular schedule (every Sat) will be revived very soon! A special training for Balikbayan Brods who will attend the 60th in July will be conducted a week before the series of activities.
More to come..!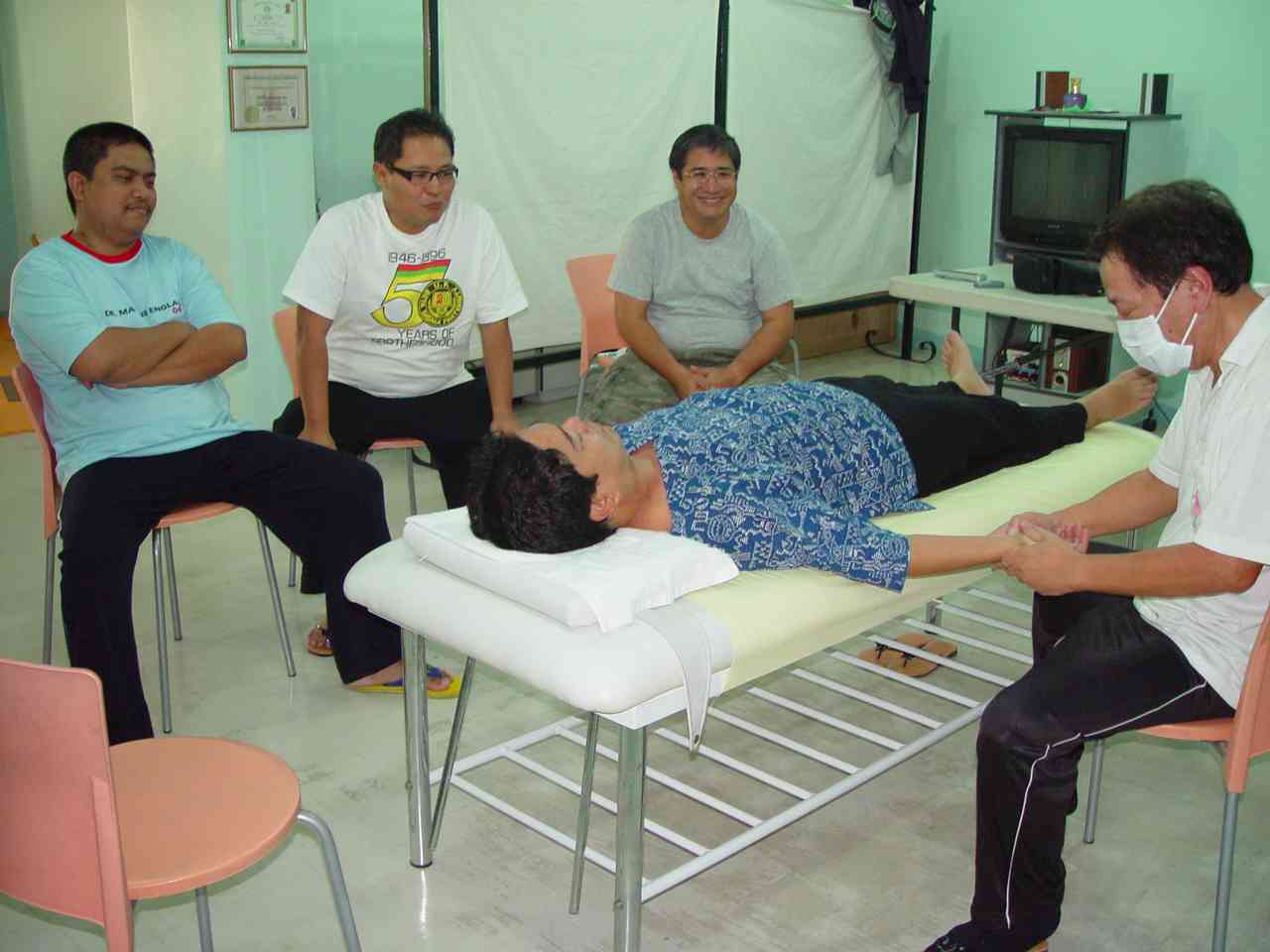 Brods RaffyH, JoelP, and BoboyT watch amusedly as Brod JunA makes minced meat of Brod ButchM's
vaunted "toughness" via proper DNT pressure...
What comes around goes around, and it was Brod Butch's turn to "silence" the irrepressible Brod Joel.
Watch Brod Santi's smile as his turn is becoming inevitable...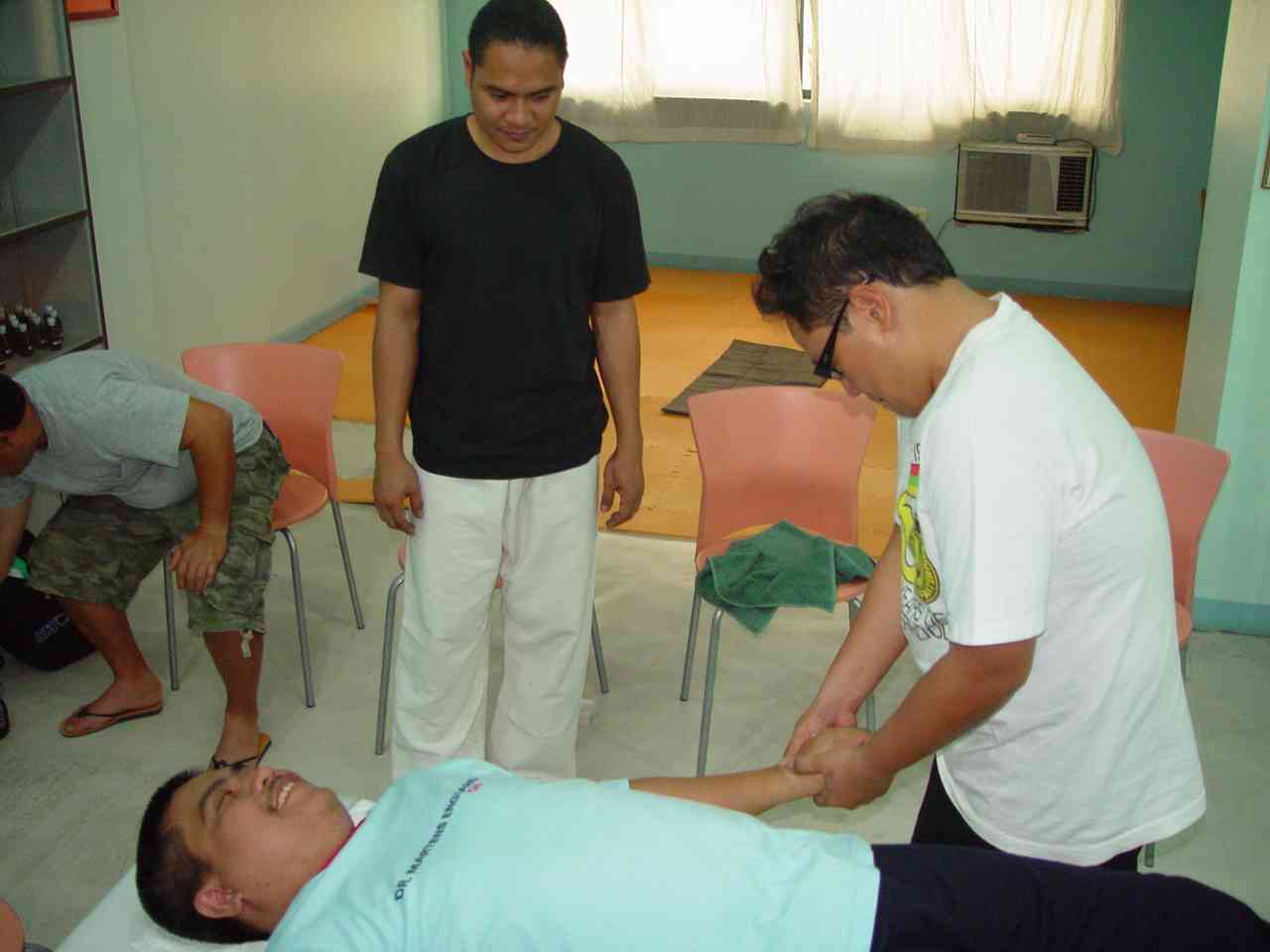 But NO, Brod Joel insists to exact his revenge on Brod Raffy, who says "Nakakakiliti, Brod!"
Then it was Santi's turn, filmed to document the process for reference...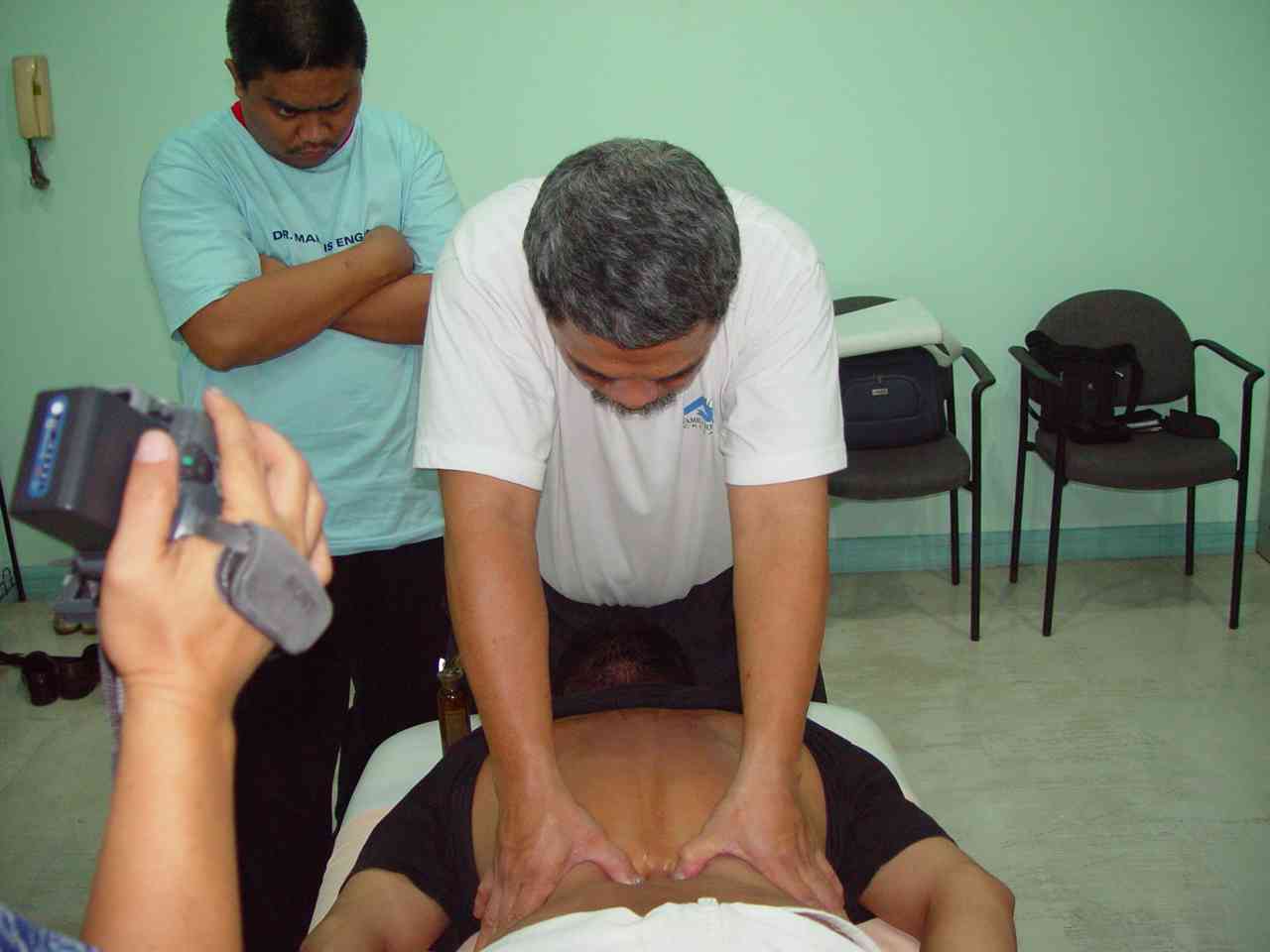 Use of the Breuss Massage, the gentlest way to stretch and align the spinal cord...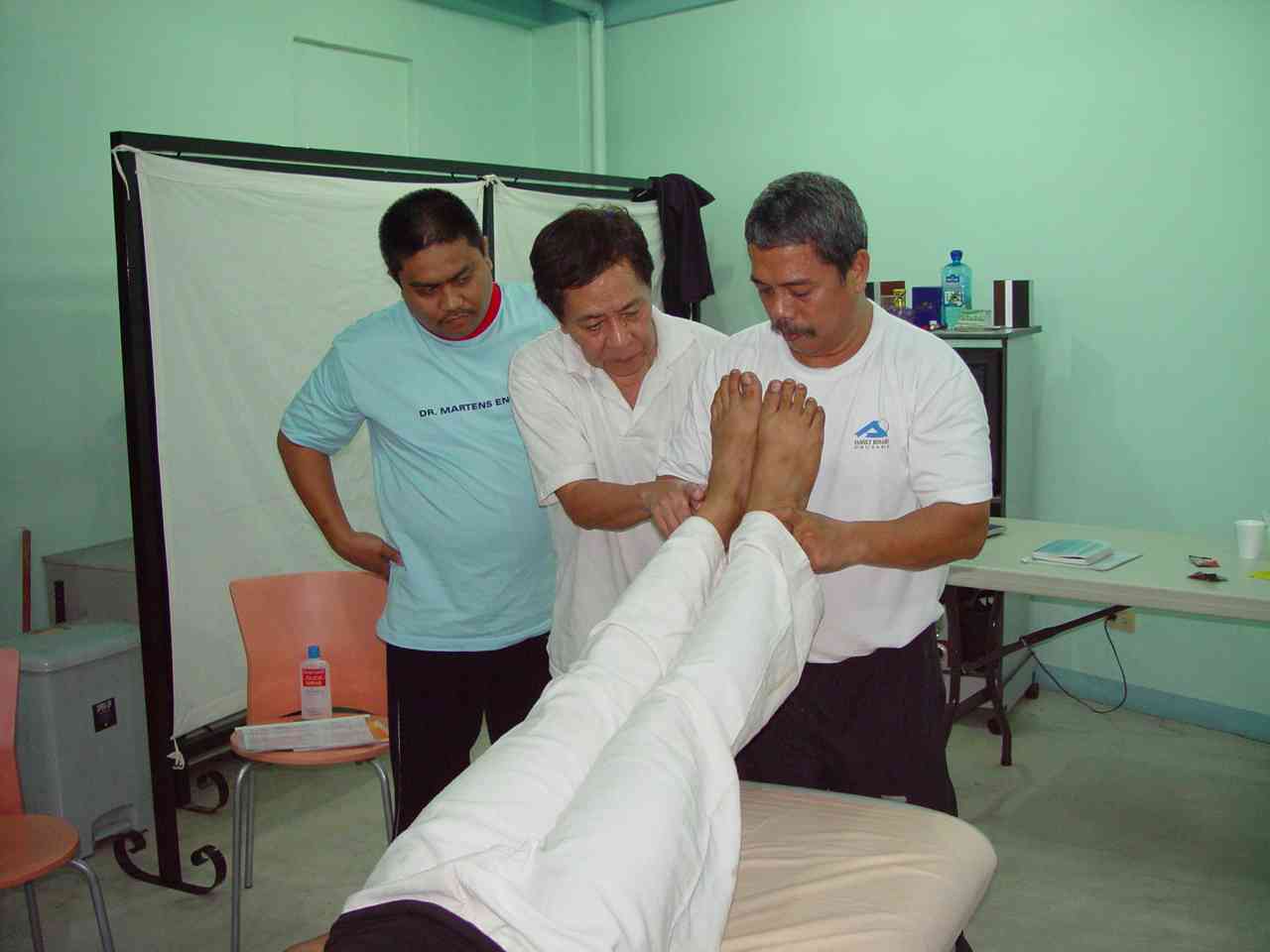 "Brods, take a look at Santi's unequal leg lengths. This causes the sacrum to tilt, hence some pain in
different parts of the back, specially the lower portion..."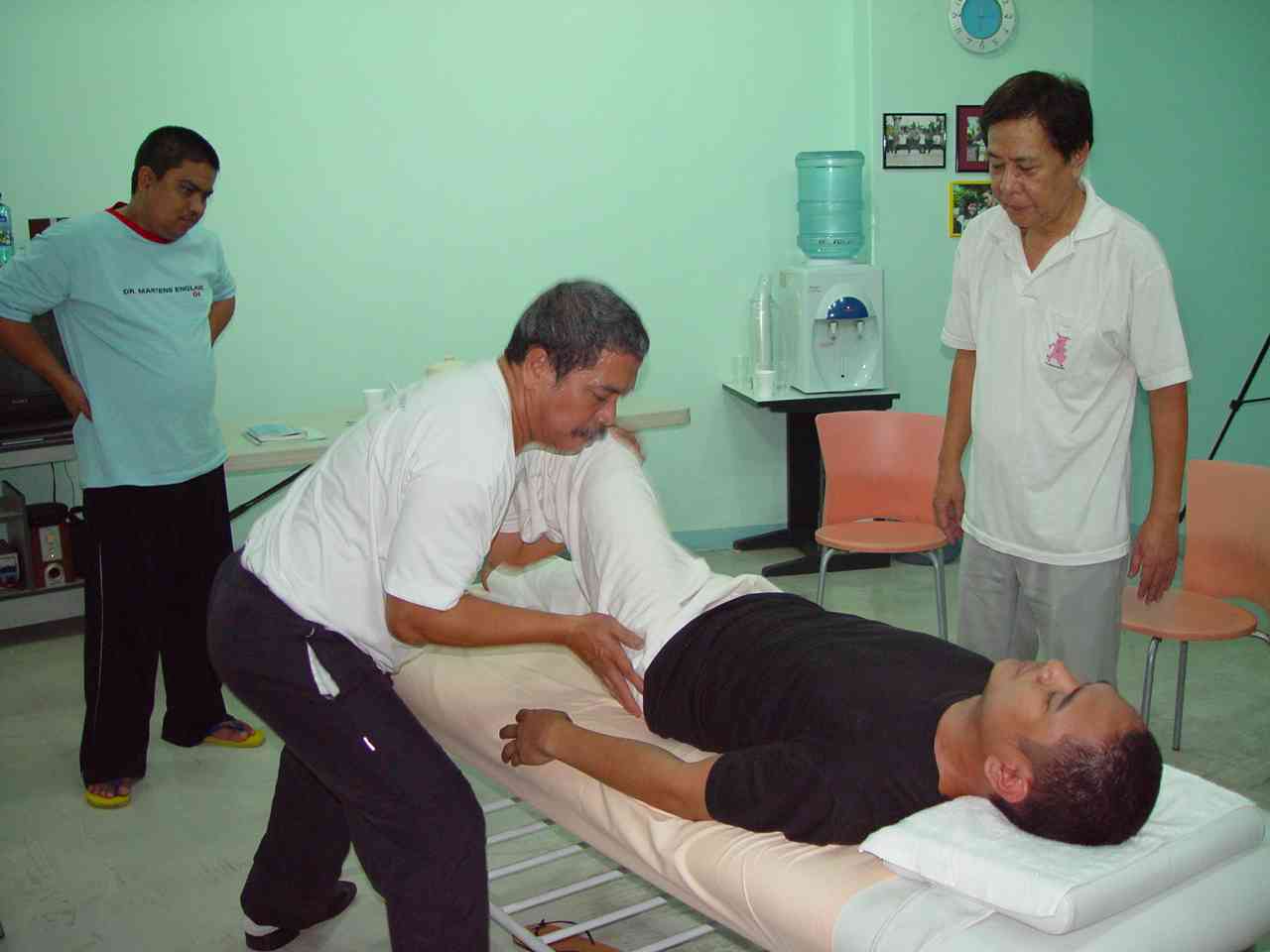 "Here's a simple way to equalize the leg lengths, via the Dorn Method..."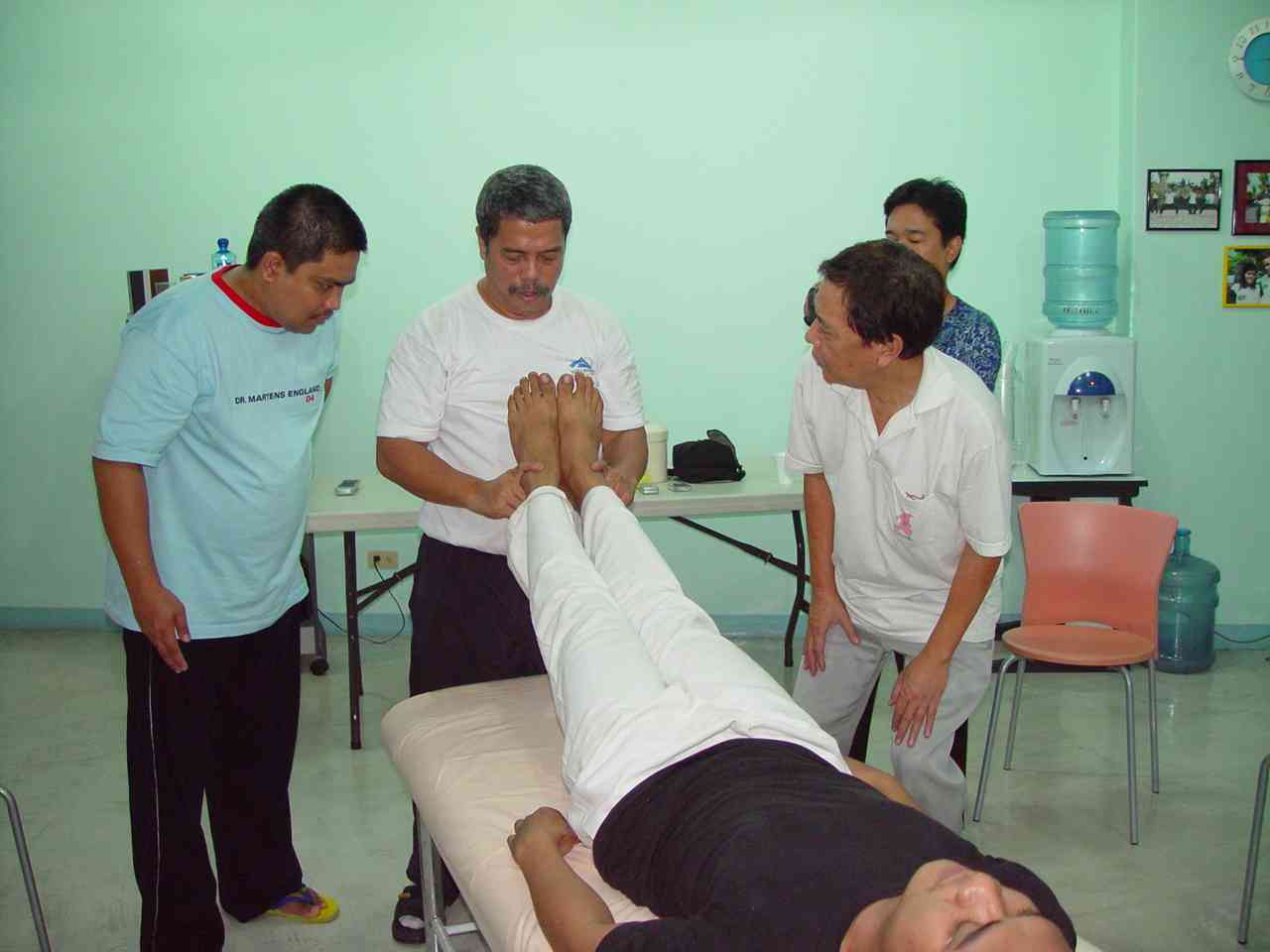 "See? Now Brod Santi can enjoy the benefits of a painless back..."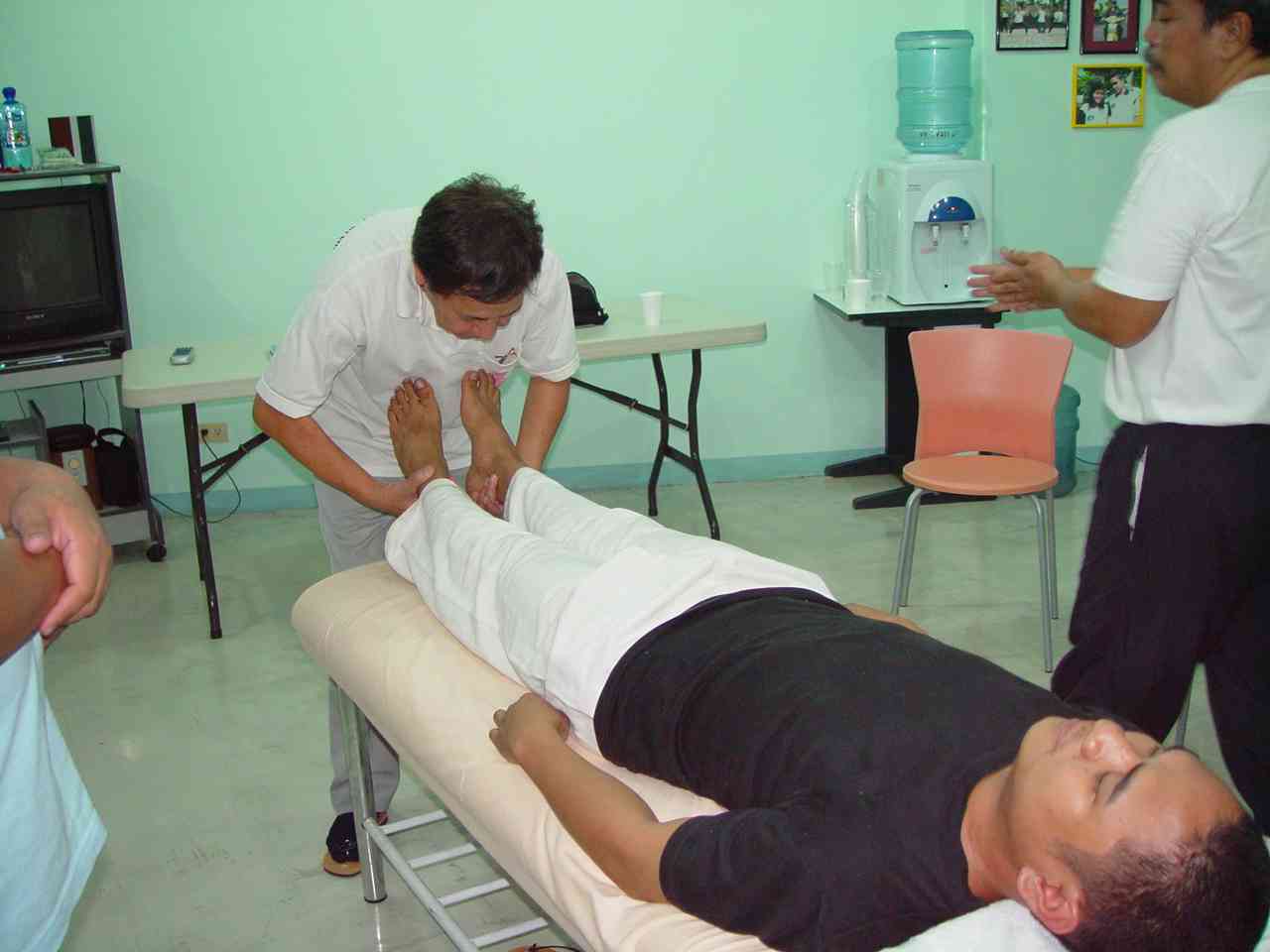 Brod JunA checks the bottom energy level of Brod Santi, a way to ensure balanced distribution of
energy throughout the whole body, a good way to stay healthy...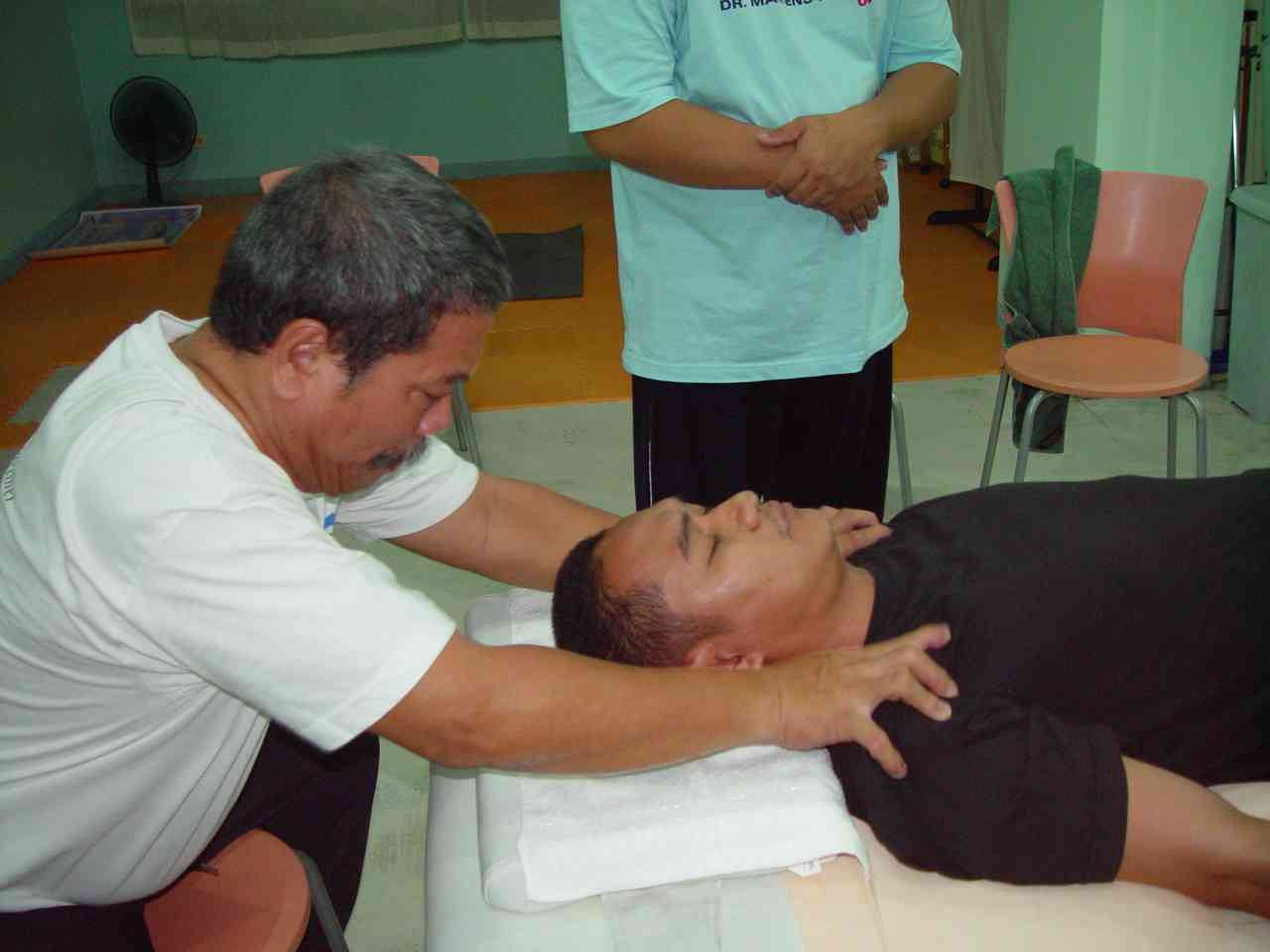 Brod Santi braces for the balancing pressure, something people of weaker constitution dread...